Here we share our design guide to Cape Cod house colors including the best historic & curb appeal shades, best exterior paint options, and ideal color combinations to consider.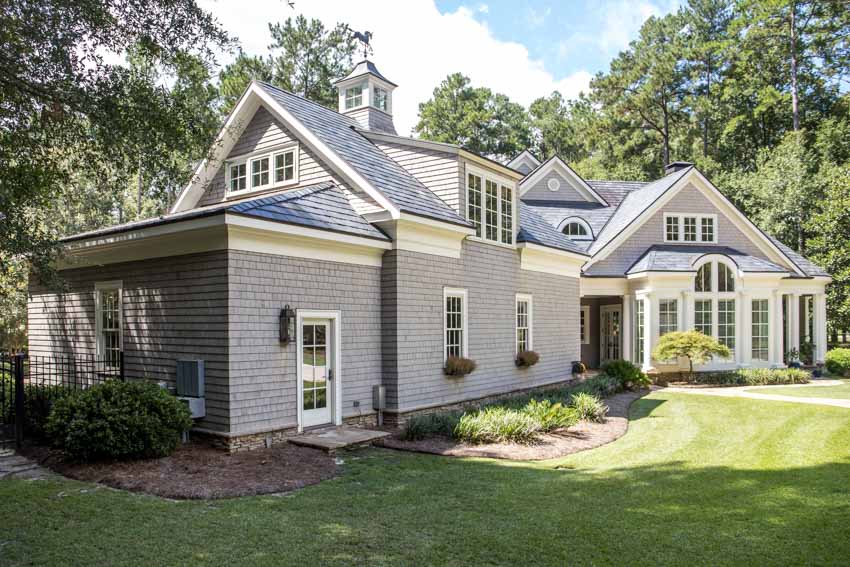 With its simplicity and conventional house design, the Cape Cod home has been able to charm its way into the contemporary world. Even years later, we see revivals of colonial-era architecture with quite formidable structures but still have the same basic elements, such as the conservative colors showcased, most especially in the home's exterior.
The appeal is likely to our zest for simplicity, and the Cape Cod House colors are the perfect defining feature to inspire a new purchase or build of the traditional home. Generally, cape cod houses are painted with simple color palettes with white as a universal trim color, with the puritan tradition of painting the trim with similar color as the house's body.
Today, with the wide range of color paints, one can combine one's personal taste and style with the traditional aesthetic without overwhelming the look.
Historic Cape Cod House Colors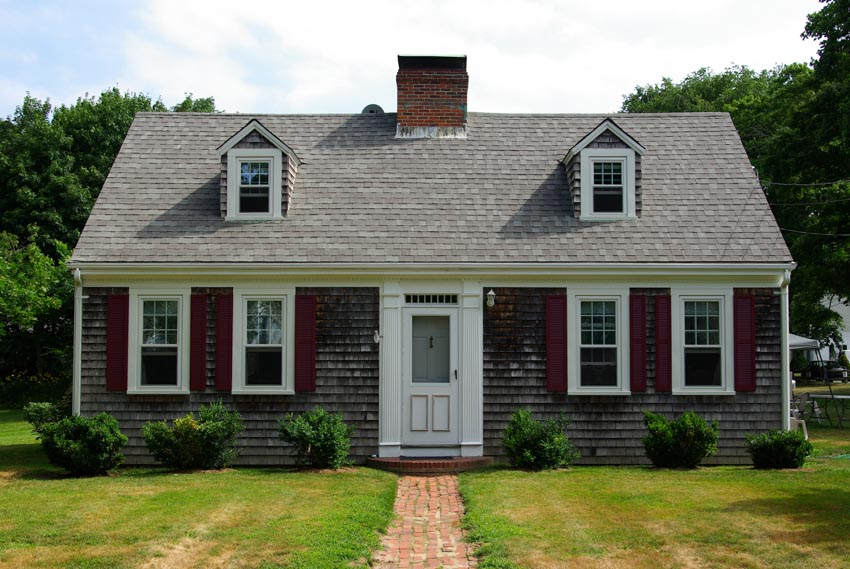 Cape Cod house colors have a conservative color palette inspired by its natural environment. With earthy tones from dark to very light hues.
Historic cape cod houses also have colors that are available during the time period. This limit in pigments, usually using two to three color variants, is a part of the simplistic charm of the Cape Cod architectural style.
Georgian Colonial: The Federal period features ochre, russet, brown, green, and blue hues, with white as a predominant color.
Colonial Revival: During this period, white was the main color, with only one earthy tone to be used for the trim or body.
Mid Century: A more introduction of color as more features are introduced to the architecture. A classic combination of mid-century cape cod includes sage gray exterior walls with ivory types of shutters and a Sierra red door.
20th Century: The color palette of Cape Cod homes built in the early 20th Century still embodies classic colors such as gray, buff, white, brown, and grayish blue. With the trims as always white.
Curb Appeal Cape Cod House Colors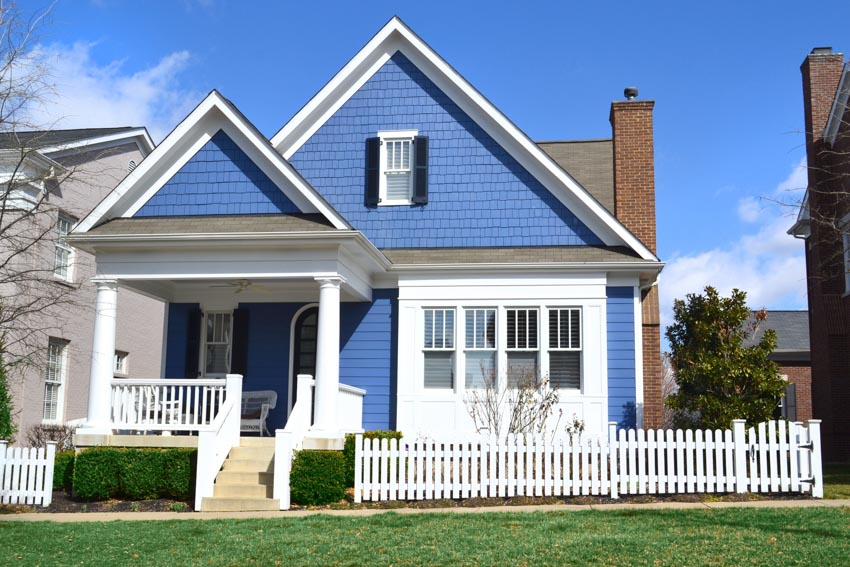 Color is an element that influences mood and, therefore, an excellent way to express personality and style. Cape Cod house color choices can be more than absolute to the traditional hues and, instead, an opportunity to create a fresh color scheme but at the same time, enhances the traditional architectural profile.
Dark Ocean Blue: An intense deep ocean blue color is a beautiful match to crisp white trims and shutters. The color is inspired by the jewel-like tones of the bright blue tropical waters creating a striking yet works well with the subdued colors of the Cape Cod home.
Cool Bluish-Gray: Repainting over a traditional Cape Cod house can be tricky, and looking for the right shade that's modern yet not too extreme or daunting. A cool bluish-gray color pairs well with white, green, beige, and gray accents. The color scheme is great for the beach or coastal locations, matched with organic and leather textures to imbue a contemporary feel.
Iron-Gray: Embracing the dark mood of black-gray color on a brick-batten exterior can create a stunning modern twist to the traditional home. The almost black tone is not too intense and expresses the architectural profile without being too stark or bland. Pair the color with deep brown and light gray accents.
Blue and White: A more youthful combination, repainting a red-bricked Cape Cod style house with white and off-white elevates the look and lessens the heavy look of the brick exterior. Painting the roof with blue outlines the roofing profile and gives a good contrast against the white wall exterior.
Spring Mint: Reminiscent of the vintage mint-green colors of the 1950s, the vintage color can give a fresh and light spruce to a Midcentury Cape Cod home. The lighter tinge of mint matches white, beige, and gray colors, giving it a fresher look without appearing overbearing. Use a light green hue for the front door for a start.
Cape Cod Exterior Paint Colors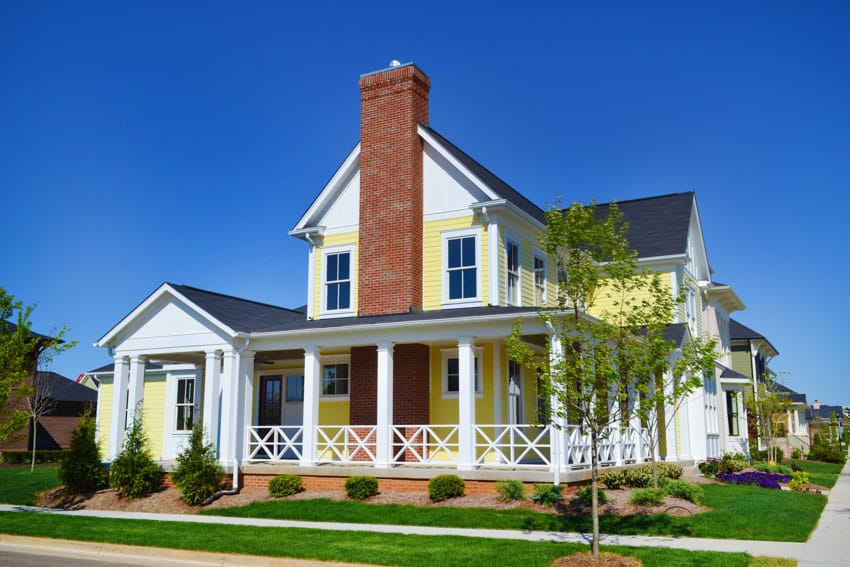 Here we share the best paint colors for cape cod house exteriors.

1. Green for Front Door – Herb Garden (434) by Benjamin Moore: One of Benjamin Moore's Classic paints. The forest green color is timeless and can match most traditional Cape Cod colors.

2. Classic Red for Front Door – Caliente (AF-290) by Benjamin Moore: The classic red tone conveys an energetic and confident air that's perfect for an entryway and contrasts well with the subtle tones of the exterior.

3. Natural Tan for Body (Exterior Walls) – Natural Tan (7567) by Sherwin-Williams: A soft tan color that's both sandy and bright, natural tan conveys a welcoming vibe that complements well with white and gray.
Choose accents that contrast the soft color, as they can leave a stale and boring look. Moody tones such as navy blue, deep greens, and hints of red tones are great combinations.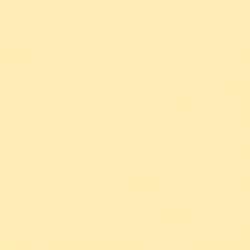 4. Subtle and Warm Yellow for Body (Exterior Walls) – Lemon Butter (3008-4B) by Valspar: Inspired by the quintessential 1950s Cape Cod House, the bright but light color creates a friendly and family-oriented impression welcoming guests on sight. The color can be layered with white and black neutral shutters.

5. Smoke Gray for Body (Exterior Walls) – Smoke Infusion (5002-1B) by Valspar: A soft medium gray with beige undertones that goes well with organic textures such as brick and stone exterior cladding, allowing the features of the natural materials to stand out. Add a white trim to complement the grayish tone.

6. Red Sheen for Shutters – Wild Currant (7583) by Sherwin Williams: The medium dark shade provides a strong contrast to a white exterior that can complement broad naval accents. The glossy resin-rich color adds depth and is resilient to dirt and debris, making it suitable for textured surfaces such as window shutters.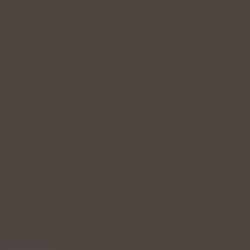 7. Deep Brown for Shutters – Espresso Beans (PPU5-01) by Behr: The luxurious dark brown-gray color is a beautiful neutral that can contrast white and beige exteriors while complementing natural materials. The color is versatile and can also be used as dark color for Cape Cod trims.
Cape Cod Exterior Color Combinations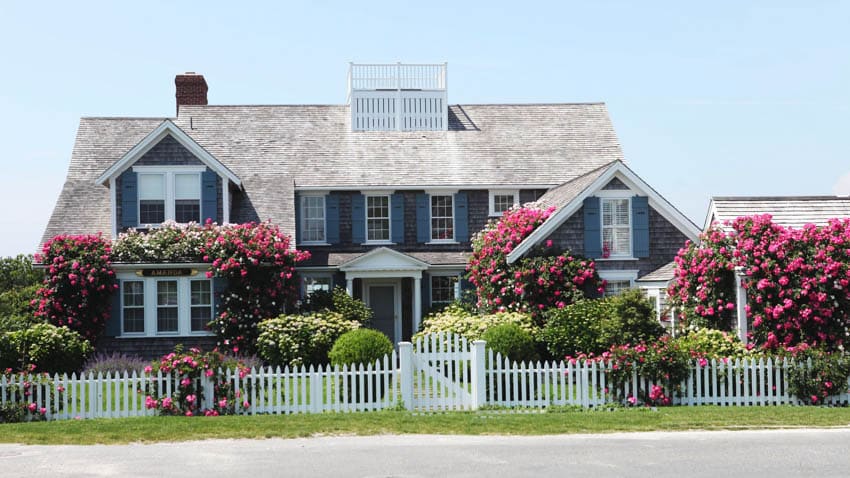 1. Cheery and Mellow: This cape cod color combination conveys a cheerful atmosphere with contrasting deep hues such as black and green but still has the universal white as the trim color.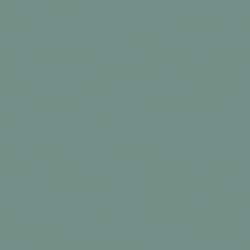 • Door: Green – Benjamin Moore Dartmouth Green (691)

• Body: Light Yellow – Benjamin Moore Philadelphia Cream (HC-30)

• Trim: White – Benjamin Moore Swiss Coffee (OC-45)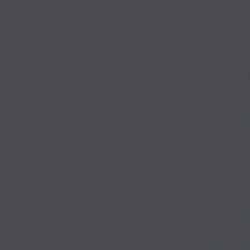 • Shutters: Black – Benjamin Moore Wrought Iron (2124-10)

• Roof: Gray – Benjamin Moore Ozark Shadows (AC-26)
2. Coastal Views: Inspired by the colors of the Northern Coast, the color combination puts forward the warm sandy white hue with a gray color to ground the coastal colors.

• Door: Naval – Benjamin Moore Hale Navy (HC-154)

• Body and Trim: White – Sherwin Williams Navajo White (SW 6126)

• Shutters: Red – Farrow & Ball Eating Room Red (43)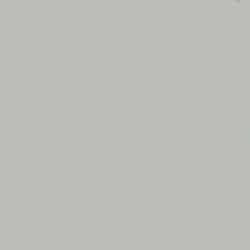 • Roof: Gray – Benjamin Moore Metropolitan (AF-690)
3. Suburb Hues: When it comes to melding contemporary living with a traditional home, layering white and grays is the perfect compromising approach.

• Door: Dark Brown – Sherwin Williams Anchors Aweigh (SW 9179)

• Body: Light Gray – Sherwin Williams Dorian Gray (SW 7017)
• Trim and Shutters: Off White – Sherwin Williams First Star (SW 7646)

• Roof: Medium Gray – Sherwin Williams Cityscape (SW 7067)
4. Traditional Hues. Layered neutrals provide a soothing and familiar look, with a light gray becoming the foundation of the color palette with a bit of vibrant color.

• Door: White – Benjamin Moore Collector's Item (Af-45)

• Body and Roof: Light Gray – Sherwin Williams World Gray (SW 7043)

• Trim: White – Benjamin Moore Steam (AF-15)

• Shutters: Turquoise – Sherwin Williams Drizzle (SW 679)
5. Picket Fenced: A picket-fenced Cape Cod home adds charm to the classic home, and with white, as the dominating color, a soft yellow provides a subtle contrast to the crisp color without overwhelming the ensemble.

• Door: White – Sherwin Williams Medici Ivory (SW 7558)
• Body: Soft Yellow – Sherwin Williams Impressive Ivory (SW 7560)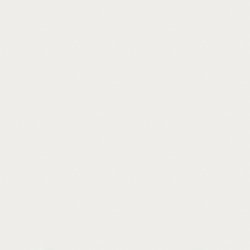 • Trim: White – Sherwin Williams Extra White (SW 7006)

• Shutters: Teal – Sherwin Williams Labradorite (SW 7619)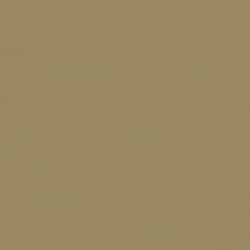 • Roof: Medium Tan – Sherwin Williams Artifact (SW 6138)
6. Garden Backdrop. A well-manicured garden needs an affable and relaxed backdrop, and this color combination layers the cool neutrals beautifully and allows a canvas for colorful or lush gardens.
• Door: Indigo – Sherwin Williams Dress Blues (SW 9176)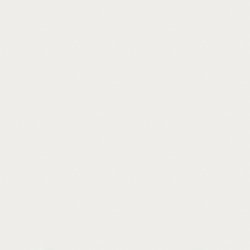 • Body and Trim: White – Sherwin Williams Extra White (SW 7006)

• Shutters: Gray – Sherwin Williams Sensible Hue (SW 6198)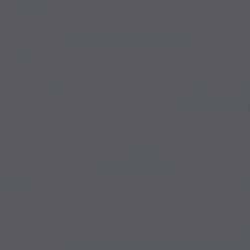 • Roof: Medium Black – Benjamin Moore Amble Slate (CW-685)
7. Rustic Brick. Many Cape Cod houses boast wood and brick pillars mainly showcased on their facades. To give an emphasis on the natural stone, a rustic brick color provides a contrasting effect to the neutral tones. A brass-colored front door gives emphasis to the element while complementing the earthy neutral tones.


• Door: Brass – Sherwin Williams Roycroft Brass (SW 2843)

• Body: Gray – Sherwin Williams Colonnade Gray (SW 7641)

• Trim and Shutters: White – Sherwin Williams Panda White (SW 6147)

• Roof: Medium Gray – Benjamin Moore Stone (2112-40)

• Brick Exterior: Sherwin Williams Roycroft Copper Red (SW 2839)
Cape Cod Front Door Colors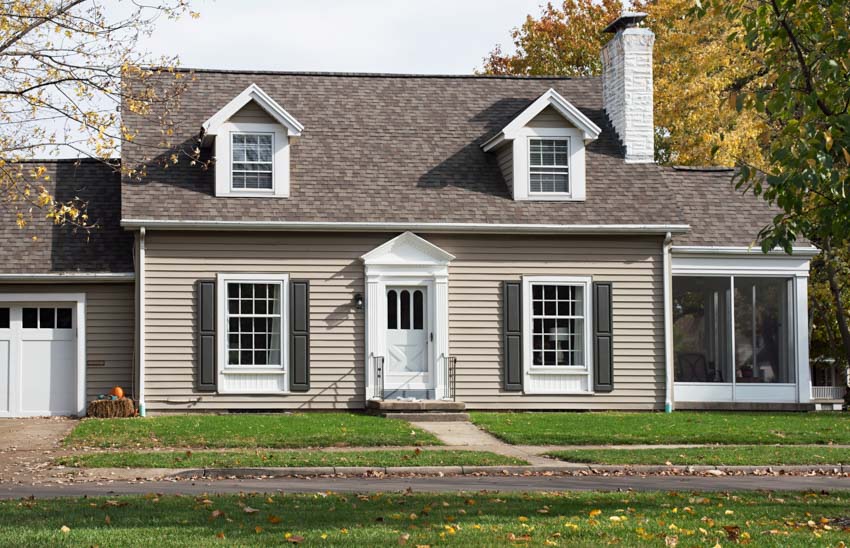 The front door color gives room for personalization without unsettling the conservative colors while also being practical, as it provides the viewer with an element to focus on.
1. Light and Creamy Yellow: A cheery color to greet guests, yellow in a creamy and light shade will have a beautiful contrast with a white or light gray exterior. The bright color makes it easy to spot the entryway while giving that welcoming vibe. Yellow also looks great on shingled exteriors.
2. Royal Red: The medium dark red tone provides the same contrasting effect against the conservative colors like yellow, but its brown undertones are less loud and convey a more somber and serious character.
3. Navy Blue: Relaxed and casual, the navy-blue channels the deep coastal colors. The color is a beautiful match against an all-white or with a white and light gray exterior, as it defines the entryway while keeping the look cool and subtle.
4. Warm White: Channeling the traditional colors of Cape Cod homes, a warm white door suits Cape Cod houses with the gorgeous wood shingle cladding, as the bright and clean hue contrasts beautifully with the weathered exterior.
5. Forest Green: Reminiscent of the pine tree forests in summer camp and certain types of cabins in the woods, the forest green is a deep green color than symbolizes stability and balance. The fresh and organic color gives a hint of contrast among the white trims.
Cape Cod Interior Paint Colors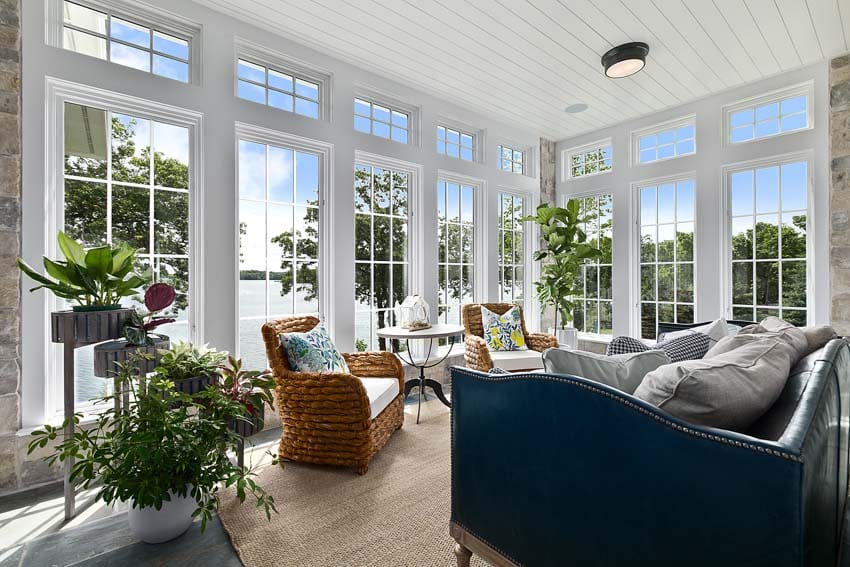 Like its exterior, the interior palette of Cape Cod houses incorporates relaxed and simple combinations of white and beige and dominant hues. The tranquil colors are versatile, and one can inject more vibrant colors to personalize one's living space.

1. Turquoise – Vaslpar Vintage Teal Ultra Premium (5010-9) – Energizing and Cool: A merging of two cool tones (blue and green), the turquoise color is a perfect base color for the interior as it matches well with the traditional Cape Cod colors, such as white, cream, and gray.
The blue tint can convey that beachy vibe, energetic and casual. Turquoise can also be matched with pastel hues as well as vibrant colors.

2. Beige – Sherwin Williams Dover White (SW 6385) – Soft and Placid: The neutral tone is a favorite choice for walls, ceilings, and other expansive areas in a cape cod home. Add a layered look with the same family color, such as tan or brown. Other neutral hues, such as black and white, also work with beige.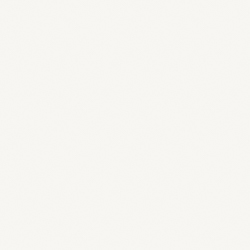 3. White – Sherwin Williams Pure White (SW 7005) – Crisp and Bright: The ultimate dichotomy among the colors, white, goes with the simplistic architecture of a Cape Cod home. The classic canvas creates a clean and spacious interior.
Moreover, white provides a continuous flow of spaces creating a cohesive environment and an opportunity to inject more personalized elements.

4. Ivory – Sherwin Williams Divine White (SW 6105) – Classic and Calming: The warm white tone is a familiar base color that's in tune with Cape Cod homes' cozy but simple charm. It is reminiscent of beach dunes and shells. It can be matched by coastal and sunset colors such as sky blue, mint, peach, and red.

5. Peach – Benjamin Moore Hathaway Peach (HC-53): : Bring back memories of childhood summers when a visit to the ice cream parlor was always a treat. The powdery soft paint color can be incorporated in both social and private rooms creating a relaxed and calming ambiance.
See more related content in our article about a cape cod kitchen on this page.