Below we share the different types of roof shingles including the most popular styles and some of their pros and cons.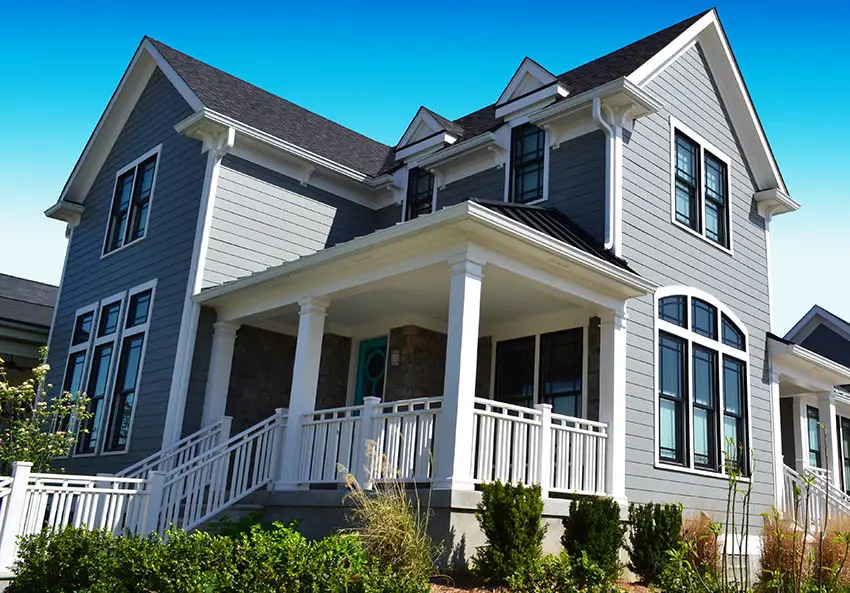 Creating your dream home comes with plenty of decisions. Now that you are designing it, you have so many options to choose from. One of the most important parts of your home is the roof. So you have decided to use roof shingles. These are stylish, pleasing, and protect your home from elements like rain, heat from the sun, snow, wind and animals.
Choosing a type of roof shingle needs careful evaluation. What type of material do you find attractive and want to use? What is your budget in terms of purchasing the materials and installation? Do you plan to install them by yourself? Not all shingles can be DIY-ed so some need professionals for installation and safety. You also need to keep in mind the availability of what you prefer. You may also want to consider if you have future plans of replacing them and thus you may want to choose something more inexpensive and easier to remove.
What are Roof Shingles?
Roof shingles cover the roof in an overlapping manner and protects the structure from weather elements. They are usually flat and rectangular in shape. They are made from different types of materials: wood, slate, metal, ceramic, fiber cement, plastic, and composite. There are also various colors, thickness, size, and shape available to match every customer's needs.
Keep in mind that roof shingles are used for roofs that have enough pitch to shed water into the gutter system using gravity. Roof shingles are not used on flat roofs. Visit this page for more information about roof types.
Asphalt Shingles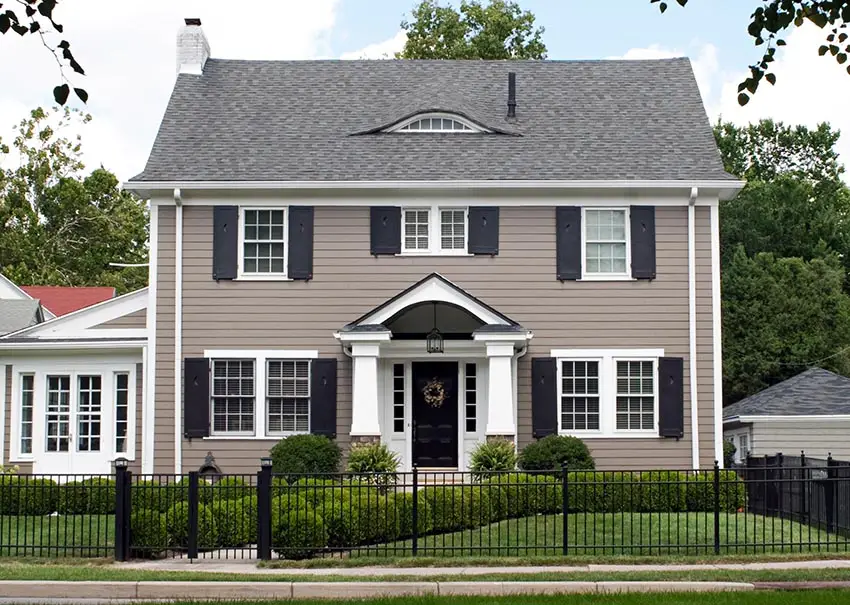 Asphalt singles are the most commonly used type of roof shingles used for residences. It is the most inexpensive choice among the other roof materials. It is also popular among homeowners who love to DIY as it is the easiest to install, which also cuts down on installation costs. It is the most popular choice for North American residences and was invented in North America in 1901.
Asphalt is also known as bitumen. It is a black, sticky and semi-solid form of petroleum. It is commonly used in road construction and waterproofing products such as roof shingles.
This type of roof shingle can last from 20 to 25 years in good weather conditions, which is very satisfactory to most homeowners. It also comes in a variety of colors and designs. Some asphalt shingles mimic more expensive types of roof shingles which is appealing to a lot of customers. Another good feature is that asphalt shingles can be recycled if the homeowners wish to replace them.
Asphalt shingle roofs can typically cost from $2.50 to $5.00 per foot installed. This brings the total cost somewhere in the region of $7500 to $15000 for an entire 3000 square foot roof.
Wood Shingles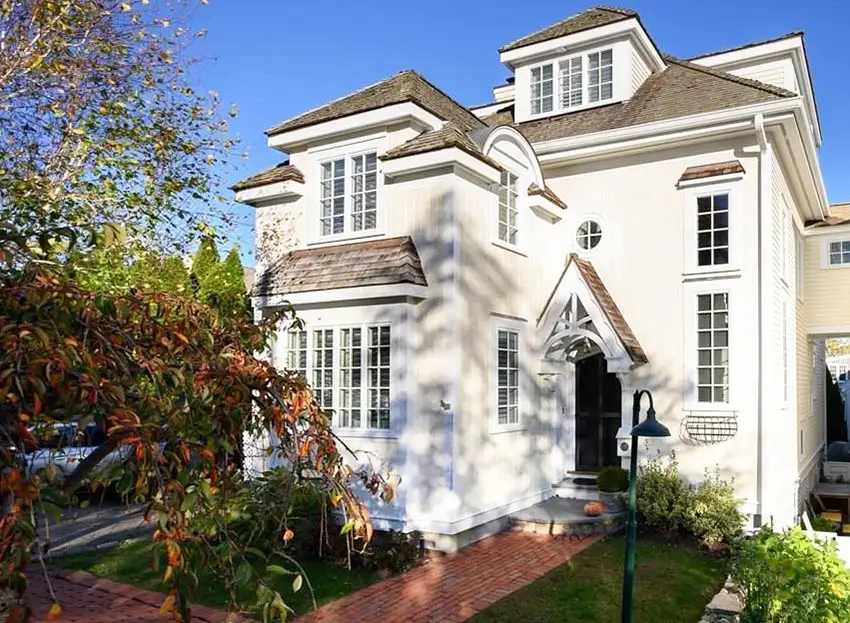 Wood shingles are the oldest roofing type among the others. The wood used in shingles are usually from pine, redwood, red cedar and cypress trees. Although they are more expensive than asphalt shingles, wood shingles are still popular among homeowners because of the natural beauty of the wood. It can last up to 30 years, but there is a need to care for the wood.
Wood is susceptible to fire as well as termites and insect problems. For environmental-conscious owners, this is the organic and eco-friendly choice. It is more energy efficient compared to asphalt which helps bring down costs in terms of heat and air conditioning.
Cedar wood shingles cost about $5.00 to $9.00 per foot. For an entire roof one can expect to pay on average $15,000 to $27,000.
Organic Shingles
Organic shingles are made with a base mat of formerly living materials such as paper, cellulose, and wood fiber. These materials are mixed with a top coating of adhesive asphalt and ceramic granules to make it waterproof.
The paper-based organic shingle is not recommended for those who live near woody areas as it is prone to fires. However, organic shingles are less brittle than fiberglass in cold weather. The wood and paper pulp combination is extremely durable and very hard to tear, which makes them ideal for stormy weather.
Composite Roof Shingles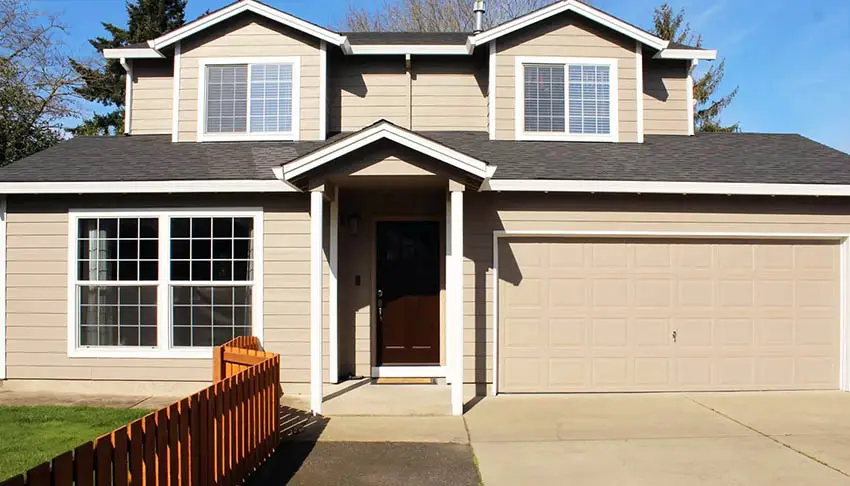 Composite roof shingles are constructed from a variety of synthetic materials including fiberglass, asphalt and other recycled products. This material is very fire resistant and holds up well with some composite roofing able to last over 20 plus years.
Tile Shingles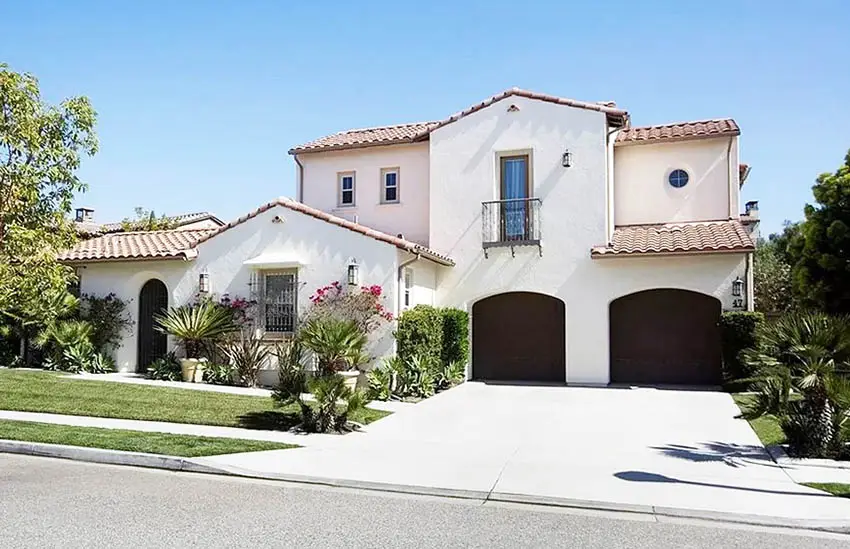 Tile shingles are one of the most durable type of roofing. With proper installation, it can last 80 to 100 years. A lot of homeowners are drawn to tile shingles because it is stylish. The tiles can be molded into different shapes, and they come in a variety of colors which can be mixed and matched to create a cool pattern. These shingles are commonly found in colonial and Mediterranean homes. However, tile shingles are one of the most expensive types of roof shingles. Installation takes up a bulk of the cost. The structure also needs to be examined by a professional. If the tiles are too heavy, it may cause the entire roof to collapse. Tiles can also crack and may cause leaks and holes.
Concrete Tile Shingles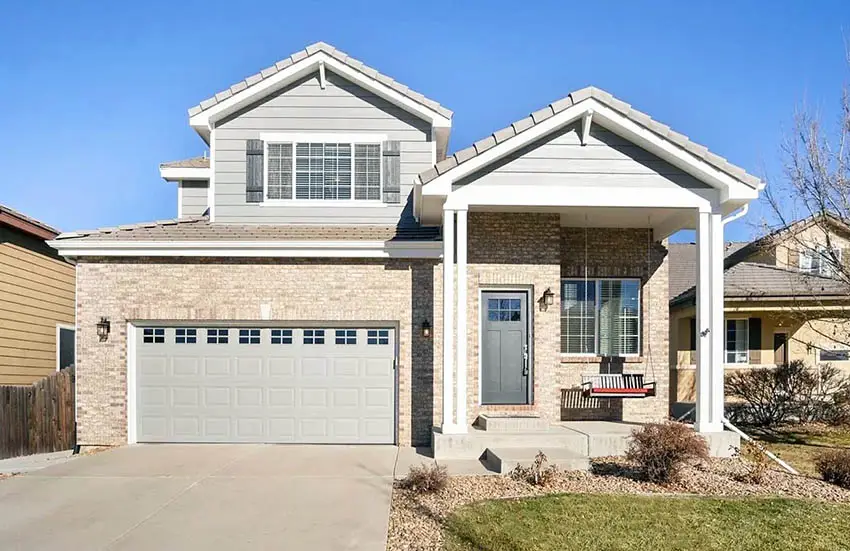 Concrete tile is made from sand, cement and water. There are different types of colors, textures, and sizes available in the market. The texture can be rough or smooth. They are color impregnated. Although there are lightweight options available, these are not recommended because they are susceptible to damage when faced with hail and heavy snow. Standard concrete tiles have a life expectancy of 50 years or more.
Proper installation is an important factor because they are prone to moisture penetration coming from rain, wind, and snow. It is best to seek out a professional with years of experience if one should decide to use concrete tiles for their homes. During repairs or installations on the roof, it is best not to do them when the roof is wet. Concrete tiles tend to be slippery and can cause accidents. It is rated Class A for fire resistance. If one tile becomes damaged, it is fairly easy to remove and replace it. It is not recommended to install them on small structures because of the difficulty in sawing them to size.
Fiberglass Shingles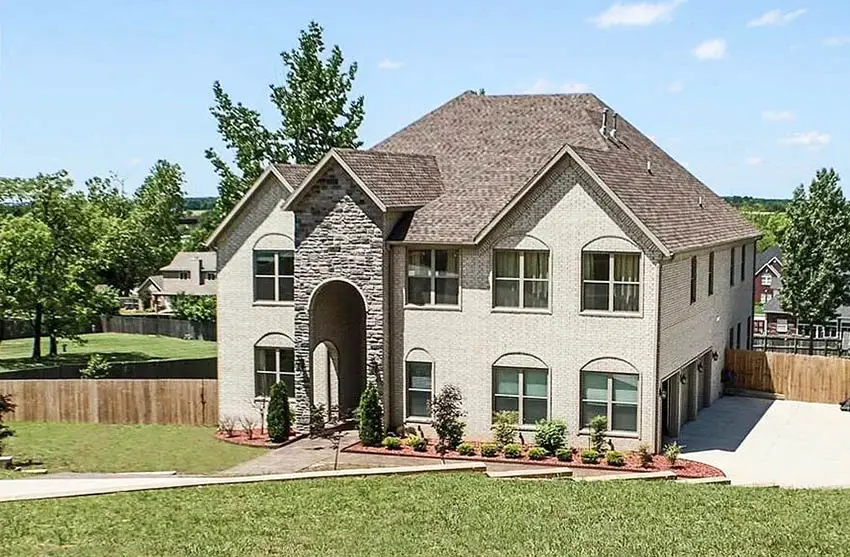 Fiberglass shingles have a base layer of glass fiber reinforcing mat. It is created with plastic backed by fine fibers of glass. It is mixed with asphalt to make it waterproof. This combination produces a reliable and durable roofing material. Out of all the roof shingles, this is the most fire resistant. It is a popular choice in North American homes. It has been given a Class A fire rating for being extremely fire resistant.
DIY enthusiasts love fiberglass because it is easy to install. It is also budget-friendly and lightweight. Most manufacturers provide a 30-year warranty on fiberglass shingles. They are low maintenance and do not break when there is a need to do repairs on the roof. Fiberglass is environmentally friendly. They have less asphalt and are easier to transport. They are energy efficient. There are varieties of fiberglass wherein the amount of heat absorbed by the roof is minimal which keeps the structure during summer. Although fiberglass may last from 15 to 30 years, replacing them would mean more landfill. Since they still have asphalt, they are not considered a good environmental investment in the long run.
Slate Shingles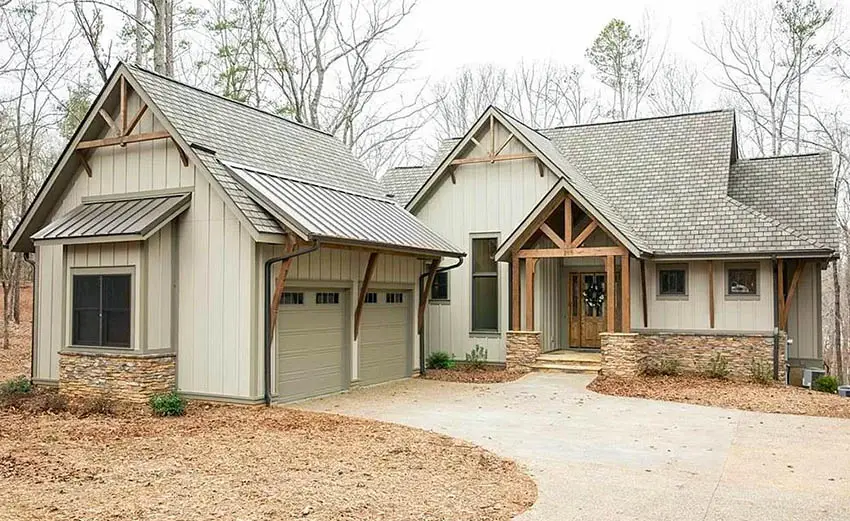 Slate is the finest grain foliated metamorphic rock. It is composed of clay or volcanic ash. Slate shingles can last as long as 80 years. It has an extremely low water absorption rate (0.4%) and it works great even in freezing temperatures. It can also withstand hail and wind storms. Slate shingles come in a variety of colors, sizes, and thickness. It is also fire resistant and environmentally friendly.
However, poor installation may cause costs to increase significantly. A professional is required to evaluate the structure to make sure it can hold the weight of the slates. If there are any repairs or new installations needed on or near the roof, it can be prone to damages. It is important to make sure that professionals are called to ensure that no damages are caused as it is expensive to repair and replace them.
Metal Roofing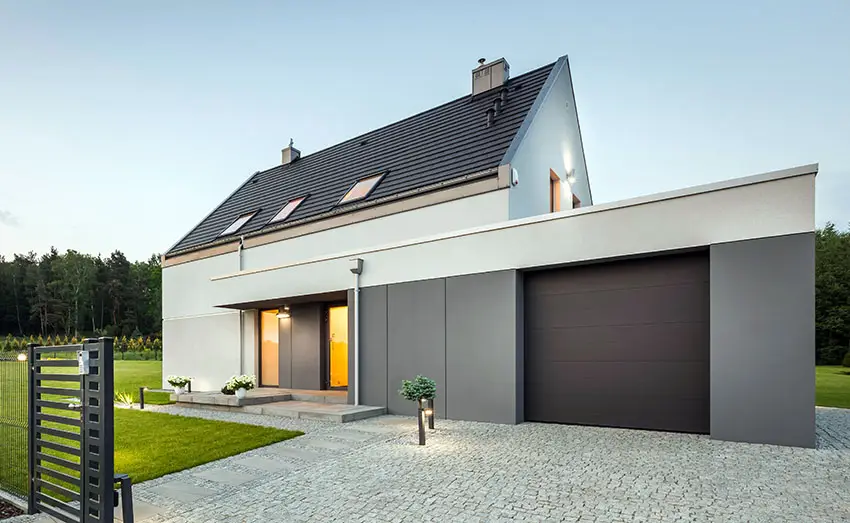 Metal roofing is often used for structures with a steep or flat roofline. It is extremely durable and can last a very long time. It is also fire resistant and protects the structure from fireworks and potential fire hazards. It is also waterproof and very seldom has leaks when installed properly. It can survive heavy wind which makes it a popular choice for places with typhoons and storms. It easily sheds snow. It is also resistant to mildew, insects and rot.
Compared to the other types of shingles, metal is lightweight and easy to install. It is energy efficient. Metal reflects the sun's heat so it stays cool during the day. However, metal roofing produces noise when rain comes down on it. It is also expensive. Just like cars, it may have dents due to wear and tear from the elements. Every few years, it needs to be checked because the paint may peel off or dented pieces may need to be replaced.
Types of Metal Roofing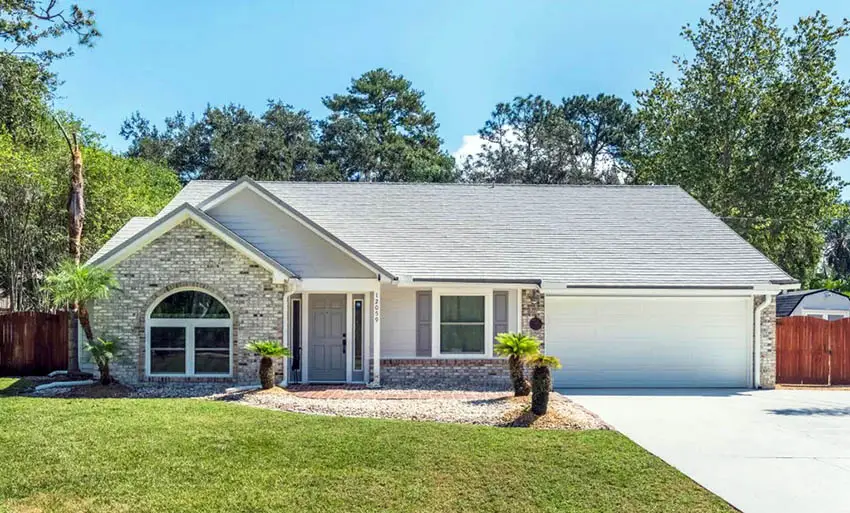 There are different materials used for metal roofing. The most common ones are steel, aluminum, stainless steel, copper, and zinc alloy. The most popular materials used are steel and aluminum.
Steel is heavier and sturdier than aluminum. Most steel used for roofs are coated in zinc to protect from corrosion and rust. They are usually topped off with high quality paint finishes for a more attractive and stylish look. Paint also protects the steel from the elements like rain, heat, and snow.
Aluminum is very lightweight and can be found in a lot of residential properties. Although aluminum does not get eaten by rust, they are commonly painted for a more finished and aesthetically pleasing look. Compared to steel, aluminum is more prone to dents because it is a thin material.
Copper metal roofing is considered one of the high end types of metal roofs. It does not rust, peel, or get scratched. The only downside to this type of roof is that it is very expensive.
Alloy roofing is designed for durability, strength and graceful weathering. Although not as expensive as the copper metal roofing, alloy roofing is still in the high end category of metal roofs.
Stainless steel roofing also does not rust or corrode. It has a beautiful matte gray finish that gives a modern, clean and sophisticated look. It is also durable but also considered very pricey.
Standing Seam Panels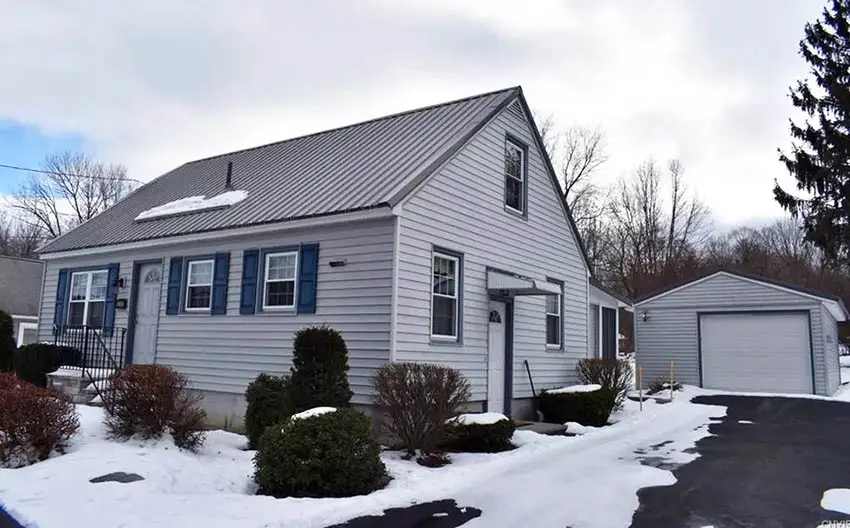 This type of metal roofing is the best option among all the others. However, it is the most expensive choice because there are no exposed fasteners on the roof.
Traditional Shake, Shingle, Tile and Slate Design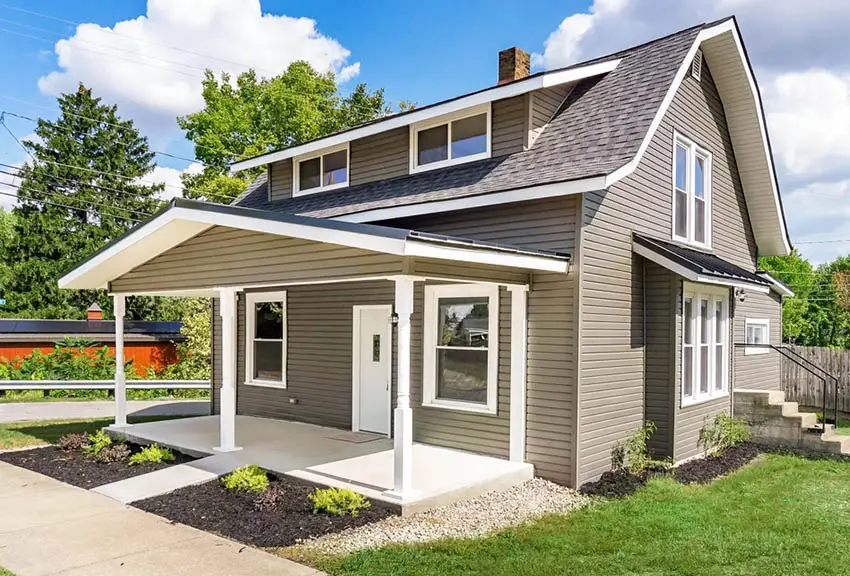 This type of metal roofing is also called the metal shake systems. The roofing appears similar to the shake, shingle, tile and slate designs but the material used is metal.
Sheet Roofing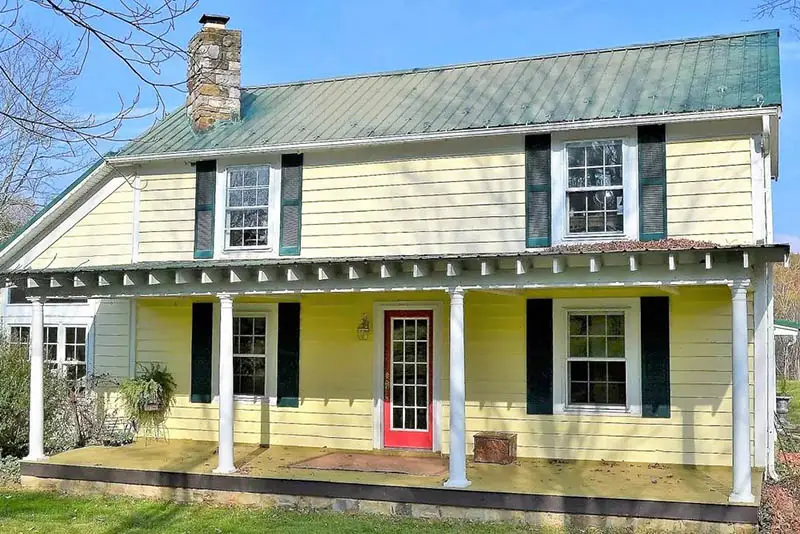 Sheet roofing is the least expensive among the types of metal roofing. There are different options available in the market for painted or unfinished models, so they can be customized based on the customer's preference.
Plastic Shingles
Plastic shingles are the most affordable type of roof shingles. There are different varieties available for customers. They can look like clay, shell or even wood. Most of these plastic shingles are made from recycled materials. They are made from polymer with no fiber reinforcement. They are extremely lightweight and easy to install, so these are popular with homeowners who like to DIY their homes. However, a lot of reviews say that plastic shingles do not look authentic due to their shiny finish. Also, their durability is questionable.
Some types of plastic shingles are prone to cracking and breaking during extreme cold weather like winter. This is because plastic naturally lacks resistance to cold weather. It is also not advisable to use plastic shingles on extremely hot weather. The plastic may become brittle and break which will cause leaks and more damage to the roof.
Solar Shingles

Solar shingles are the newest type of roof shingles available in the market today. It is fast becoming popular in the United States. They are also called photovoltaic shingles. It is definitely the most economical way to protect the roof from bad weather. Nowadays, there are options for solar shingles to appear just like an asphalt or metal shingle. Compared with other types of roofing, solar shingles generate energy rather than absorb it. These solar shingles are perfect for those who want to save on electricity but prefer not have large solar panels on their roof.