Here's our guide to the best types of driveway lights for your home, including solar lights, marker lights, pillar lights, and more.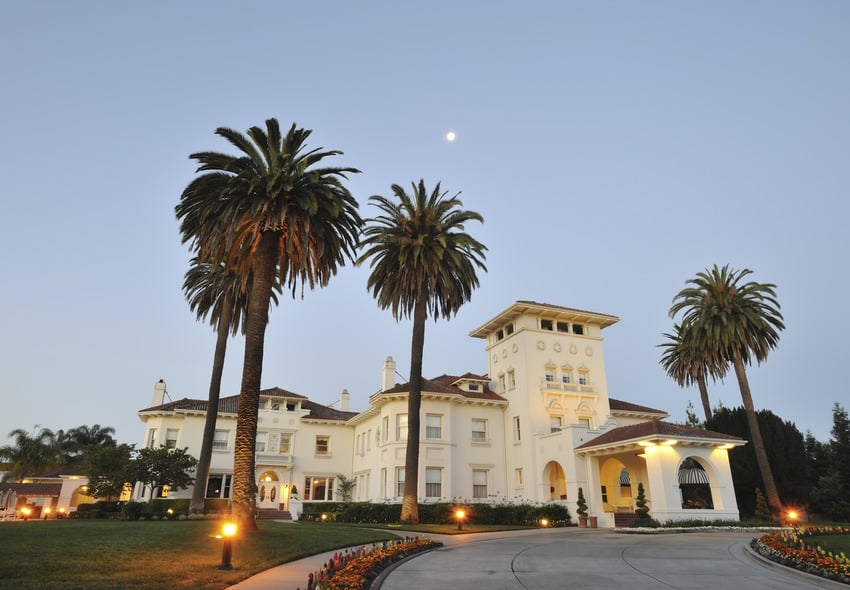 Your driveway is the gateway to your home. It's basically the first thing that anyone sees when they're coming in or driving up your house.
As much as possible, you'd want it to look appealing and inviting to make a good first impression. Most importantly, a well-lit driveway is one that should be easy to navigate and is safe, especially at night.
Driving at night can be especially risky and this is when your well-illuminated driveway can come in handy.
The best types of outdoor driveway lights can transform the exterior aesthetics of any home. There's just something almost surreal about brightening up the driveway that compares to no other.
It creates a somewhat magical oasis of light, on top of its obvious functional convenience.
Read on to learn more about the different types of driveway lights and see if anything could be one of your latest home additions.
Types Of Driveway Lights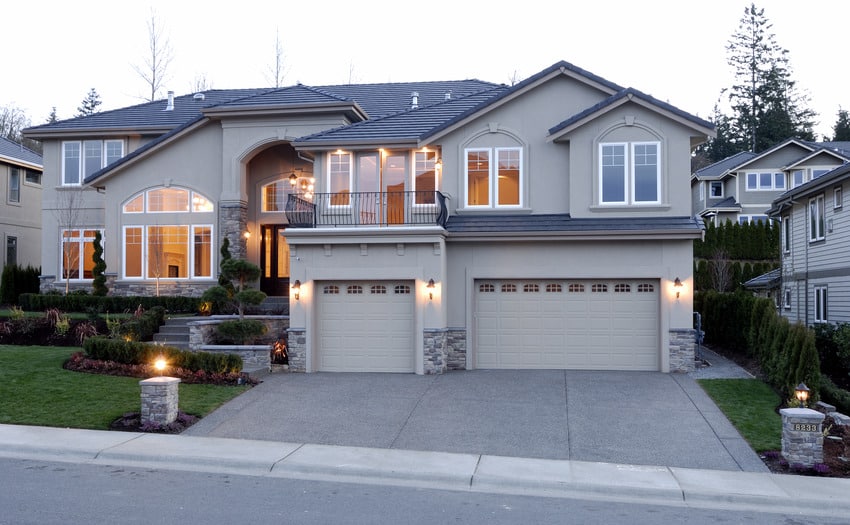 To get started, there are various options for every household's needs. Let's take a look.
Solar Driveway Lights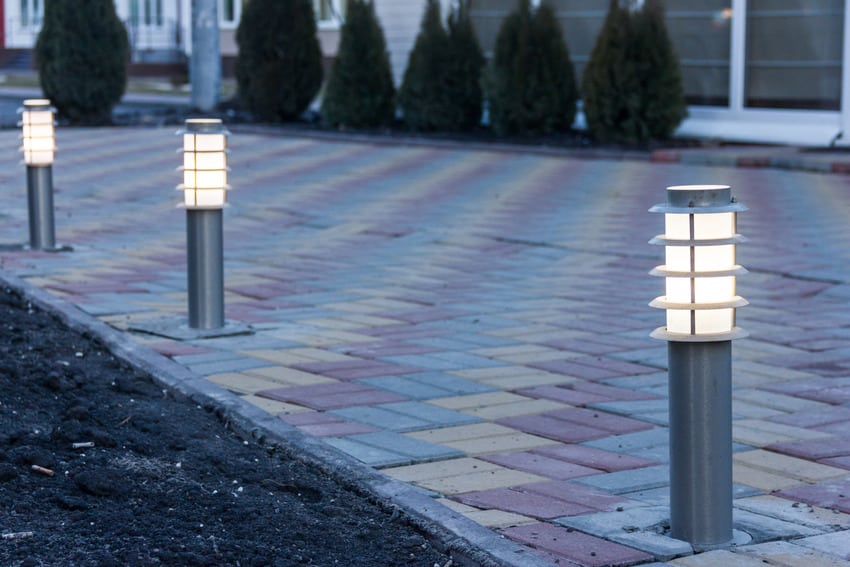 If you're all about sustainability, then solar driveway lights are your best bet. These lighting fixtures operate by harnessing solar energy to illuminate your driveway.
This way, you can rest assured that you can always drive safely because the lights will remain illuminated due to the photovoltaic effect. This is mostly driven by the solar cell component of the light fixtures.
Solar cells efficiently convert sunlight into electrical current. They're environmentally friendly and require no wiring so they also provide a clean and seamless look for your driveway.
High quality solar lights can provide 12 to 15 hours of illumination after 6 to 8 hours of sunlight. This makes them an effective low maintenance choice.
There are also low profile models that can withstand up to 20 tons of weight making them easy to add to the driveway itself without worrying about a car driving over and damaging the lights.
Driveway Pillar Lights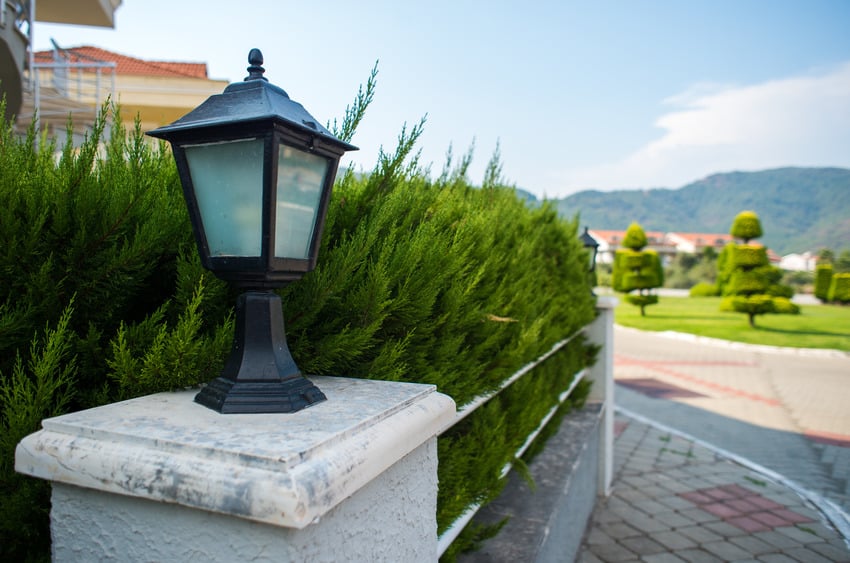 Putting up pillars or posts can be more expensive compared to the other driveway lighting options. However, they can be a visually impressive addition to your driveway once properly set up and installed.
There's a diverse variety of designs available, including vintage, modern, minimalist, and antique. Similarly, they also have a brightness control that you can adjust as you see fit.
Short driveways can especially benefit from pillar lights where a single focus point comes front and center, making for great added security.
Driveway Marker Lights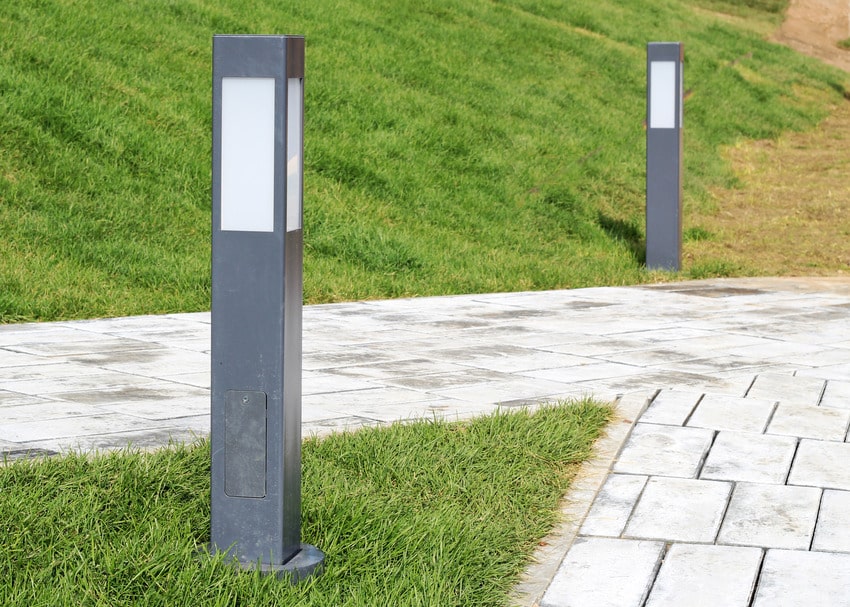 Driveway marker lights are excellent at enhancing the visibility of your driveway. Depending on your location, it's actually recommended to use only white or blue reflectors for your driveway markers.
This is because yellow or red lights can often get confused with tail lights or warning lights. Take note that these markers should be at least 12 feet away from the road and installed not higher than 5 feet from the ground for optimal visibility.
These driveway markers are basically reflective strips attached to poles that are then inserted into the ground. While they are not powered by electricity, they can still be quite visible even in severe weather conditions.
Driveway Motion Sensor Light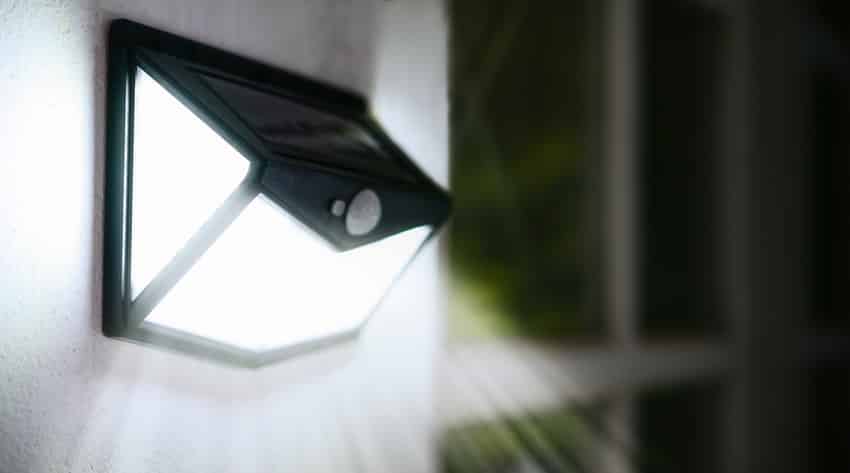 These driveway lights are quite cost-effective because they have low energy consumption compared to other driveway lights. As the name implies, the lights automatically turn on and/or off when they sense or detect any motion and vice versa.
They can also be great as criminal or intruder deterrents. Intruders usually look for homes that are vulnerable, particularly homes that aren't well lit.
Intruders tend to flee at the slightest risk of being seen. Having these lights that detect motion would mean that wherever they run to, the lights will surely follow and spook them, ultimately deterring them from breaking into your home again.
Also, imagine the hassle of having to turn the lights on when you arrive home with your hands full of groceries. That doesn't have to be something you have to worry about with driveway motion sensor lights as they turn on the moment they sense you driving in.
In-Ground Driveway Lights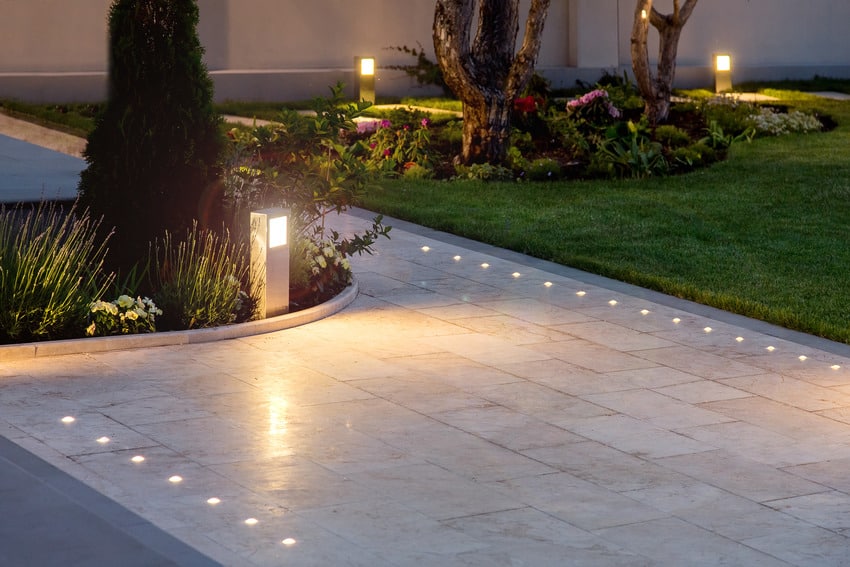 In-ground driveway lights, also known as in-ground marker lights, are installed in a recessed fashion in the driveway and are fixed right in place.
They prevent trip hazards and reduce the risks of getting displaced so if you want a low maintenance option, then these driveway lights are definitely the way to go.
They're pretty heavy-duty and are essentially designed to have cars drive over them. The design is modern and sleek; the perfect combination of aesthetic appeal and functionality.
If you want a more contemporary approach to your driveway lighting system, then this is the best option for you.
Best Driveway Lights
There's no one size fits all solution for what makes the best driveway lights. It would ultimately depend on your preference; the overall aesthetic and surrounding terrain of your home and the type of driveway you have.
The best driveway lights are ones that are low maintenance and can withstand the wear and tear or a driveway. A recharging solar light that can withstand several tons of weight are a good choice as an overall best choice.
In terms of energy efficiency and aesthetic factor though, driveway motion sensor lights win hands down. They're very modern and can be extremely efficient, helping you save on your utility bills.
However, if you prefer something more traditional, pillar lights might be a better choice. Sure, they're quite expensive and they still require labor work, but they're also extremely durable and come in diverse designs that can be cohesive with your home's exterior.
This is especially advisable for homes with much longer or bigger driveways or if you really just want to go for a specific look. The right post designs could really enhance the look of your driveway.
In the end, it really is all up to you. What's important is that you get to consider what these different driveway lights have to offer and pick out what you feel deserves your driveway best.
For more related content, check out our article on modern driveway gates.