Here's our cabinet refacing vs painting guide including its cost and comparison between painting & replacing cabinets using materials like wood veneer, plastic laminate and rigid thermofoil for your kitchen design.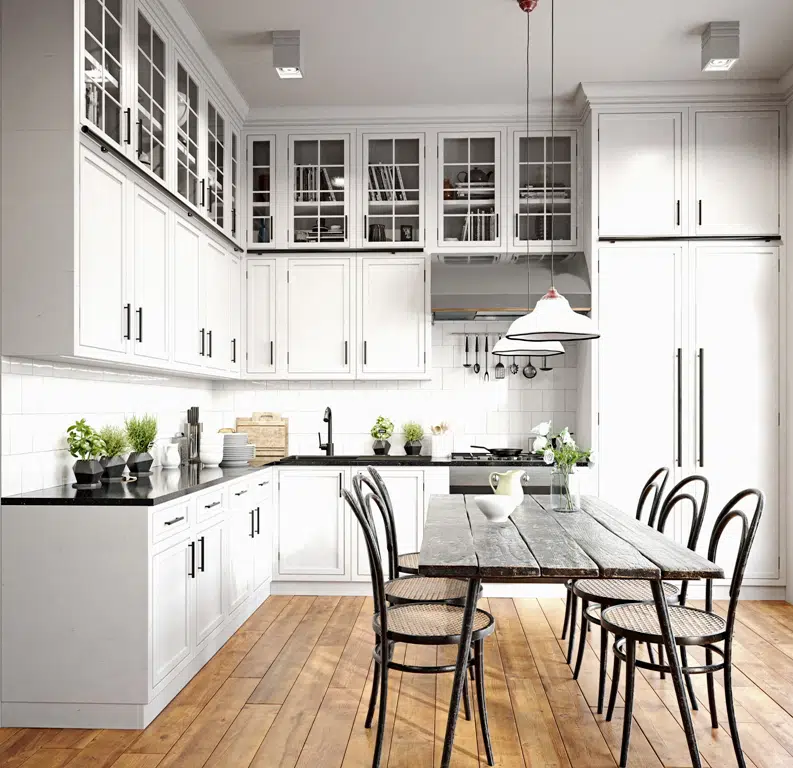 Renovation is usually the go-to home improvement solution when transforming homes from dull to stylish and inviting. But not everyone has the time, money, or people to do this. Sometimes, you only need to do a simple tweaking of a few elements in your interior space.
Take the kitchen, for instance. The kitchen is one of the busiest spaces in many homes. That said, spending weeks on renovation can spell inconvenience.
The good news? You can either reface or paint your cabinets to improve the aesthetics of your kitchen in no time. Read more about kitchen cabinet styles here.
But what is the best option for you? This article aims to discuss how cabinet refacing vs painting can benefit you.
What Is Cabinet Refacing?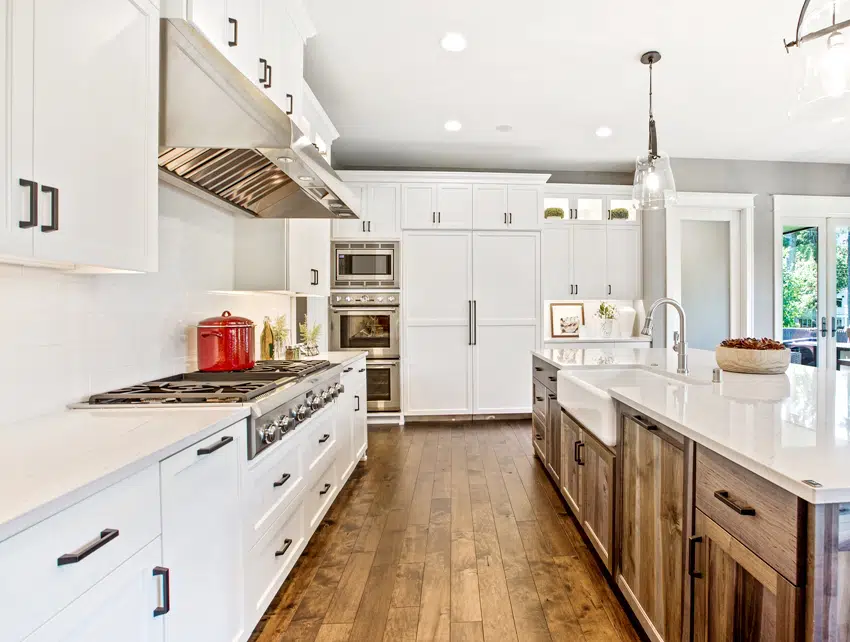 Also known as cabinet resurfacing, refacing alters the finishing material used only on any visible parts of your cabinets.
The process starts with removing the doors and drawers of a cabinet while leaving the box or body intact so you can access all nooks and crannies. After which, sheets of plywood cover the frame and any visible parts for the new finish to adhere.
This same process applies to the doors and drawers. You can also replace the handles and knobs to complete the look.
When refacing your cabinets, there are several materials you can use to fit your interior design.
Reface Using Wood Veneer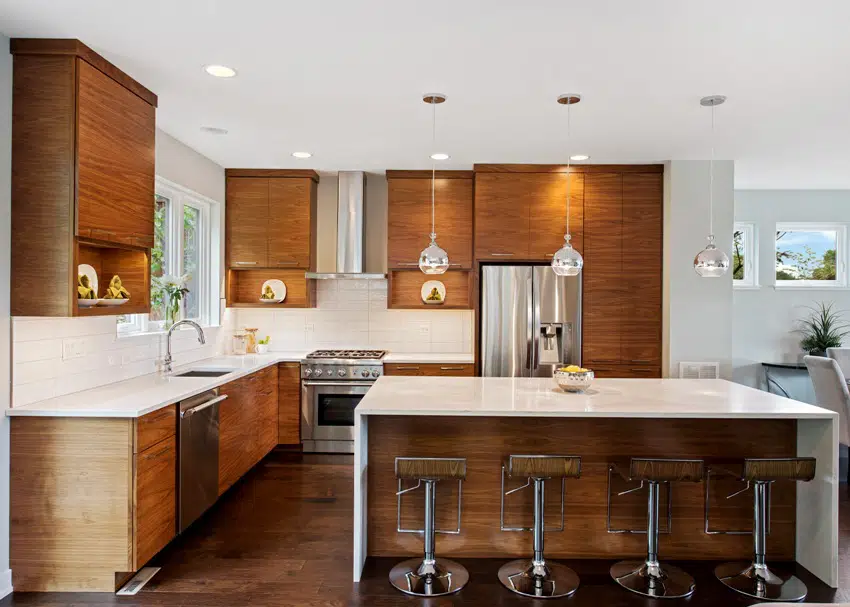 Whether you want a maple or walnut finish, you can choose from a rich catalog of wood designs. They mimic the texture and look of solid wood without the risk of cracking, moisture, and warping.
There are several high-quality exotic veneers available for purchase, too. Thus, giving a premium finish that can last for a long time. Finally, they are environmentally friendly and are easier to install than solid wood.
Reface Using Plastic Laminate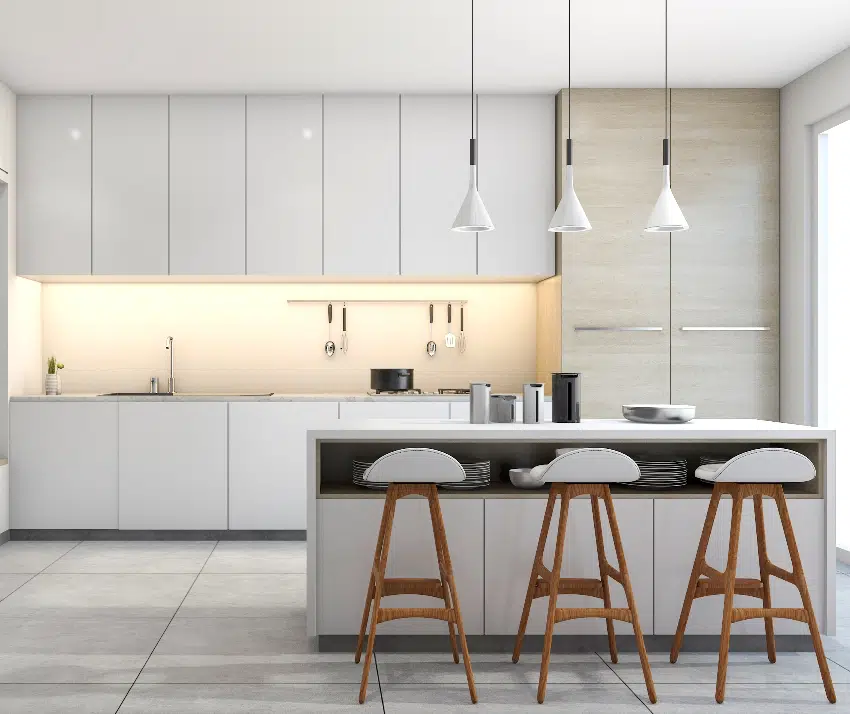 Commercial grade plastic laminates are very similar to veneers. But, wood veneers use the actual skin of the wood, while laminates are artificial and mostly have flat surfaces.
Because they are synthetic, the styles available are endless, ranging from solid colors to natural wood, stones, and tile patterns. Laminates are also more durable given their scratch-proof and stain-resistant features. See the laminated wood furniture design guide for more ideas.
Reface Using Rigid Thermofoil (RTF)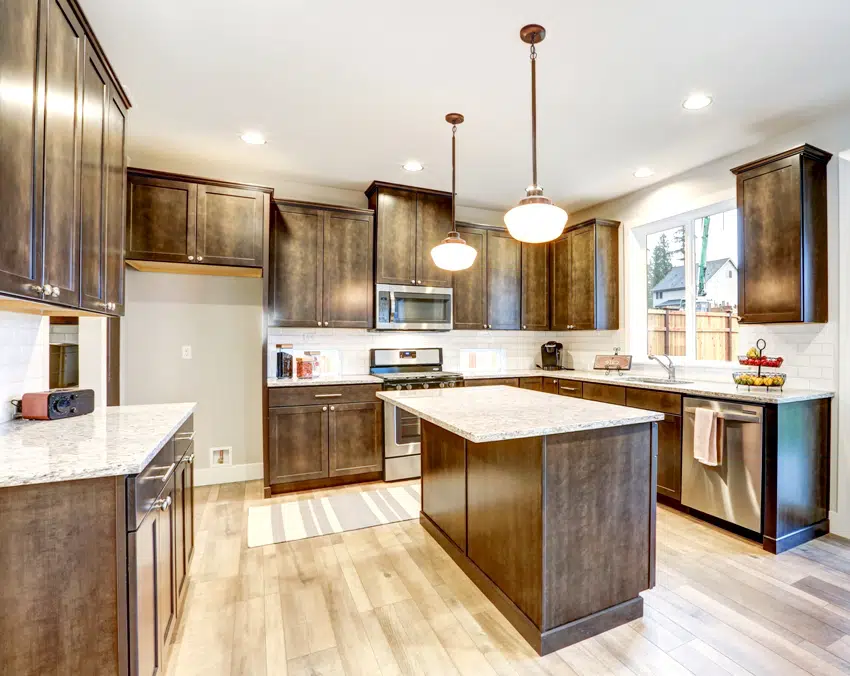 Thermofoils are marketable because of their affordability. If you are looking for a pliable material that can adhere to the valances and shape of your cabinet, then you can turn to RTFs. They are also water-resistant and easy to maintain.
However, be wary of where you will use this material. Thermofoil cabinets that are near the stove may not endure the heat and start peeling. They may be less expensive but are inferior in quality compared to other materials.
Convenience is the primary reason many homeowners prefer cabinet refacing. Going this route saves you from a messy demolition and can finish in a few days.
Painting Old Cabinets
Painting merely changes the color of your cabinet while preserving the old material. Although it may sound as easy as painting a wall, cabinet painting is an entirely different endeavor. It all starts with proper inspection and prep of your cabinet.
Preparing your cabinet entails cleaning, covering holes, and sanding the surface. Doing so ensures that the surface is smooth and flawless for better paint adhesion.
Priming is vital before the application of paint for added protection. Finally, choosing the type of paint according to the material of your cabinet is also a crucial step.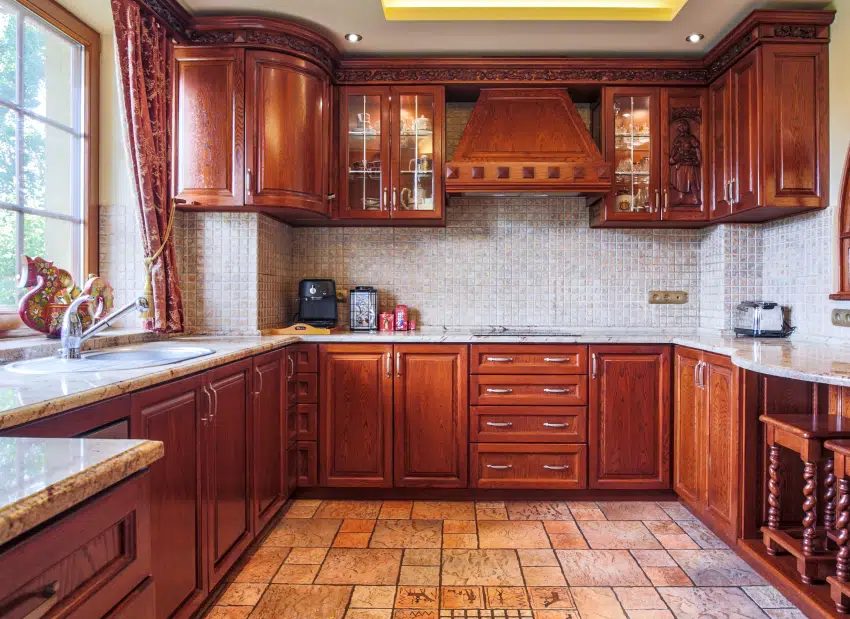 Here are the two types of paint to consider.
Oil-based Paint
Oil-based paints are great if you are painting wooden cabinets. This type of paint bonds better to the wood grain and creates a smooth yet durable surface to combat daily wear and tear.
Oil-based paints are also thicker than acrylic, which saves you from applying multiple coats. With proper priming and paint finish, cabinets with oil-based paint do not fade fast.
Acrylic Paint
Unlike oil-based paint, acrylic paints are less toxic, which makes them eco-friendly. A favorite among homeowners, acrylic paints are very easy to apply because they dry fast. They also provide a smooth finish but are less durable than oil-based paint.
Although acrylic paints can adhere to several materials like wood, MDF, metal, wood, seek help from the experts for a more professional look. Unless you are quite an experienced painter, you may risk uneven coating, bubbles, and smudges.
Here are some helpful tips when painting oak cabinets.
Cost Of Painting Old Cabinets Vs Refacing
There's no doubt that painting your old cabinets is cheaper than refacing them.
When computing the cost of your project, you need to factor in your materials, the size of your project, the condition of your cabinet, and labor. Refacing a cabinet can range between $1,000 and $9,000.
If you are on a tight budget, using plastic laminate or thermofoil may be your best choice. But for premium look and quality, you can always opt for wood veneer instead.
If you prefer to paint instead, expect to spend between $400 and $2,500, including labor and materials. While this may be an easier route, keep in mind your prepping expenses, like removing pre-existing finish, which may cost between $600 and $1,500.
Is It Better To Paint Or Replace Cabinets?
Deciding between cabinet refacing vs painting depends on their condition, your budget, and your design preference.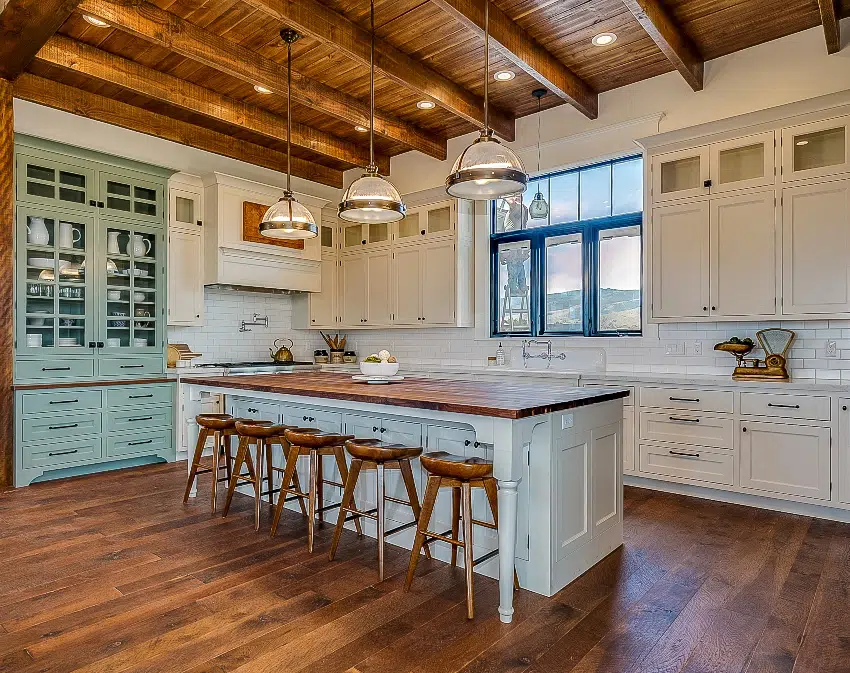 Painting allows you to play with colors at an affordable cost. Whether you pick neutral, bold, or vibrant hues, you can highlight your cabinets to evoke mood and add a modern touch to your kitchen.
However, replacing your cabinets may be necessary if rotting, mold growth or significant damages occur. Although pricey, it can benefit you in the long run and save you from hefty maintenance.
Is Cabinet Refacing Worth It?
Granted that your cabinets are in good condition and you are happy with your kitchen layout, refacing them is the next best option to replacing them.
Since they usually occupy a huge kitchen space, cabinet refacing has a massive aesthetic impact without costing a fortune.
That said, you can apply this in any room in your house with cabinets and drawers. Not to mention, refacing is a savvy solution for those who live in rentals that want to skip the option of buying new furniture.
Kickstart your redesigning project using kitchen cabinet design software.