Welcome to our laminated wood furniture design guide including pros and cons and how it compares to veneer and solid wood furniture.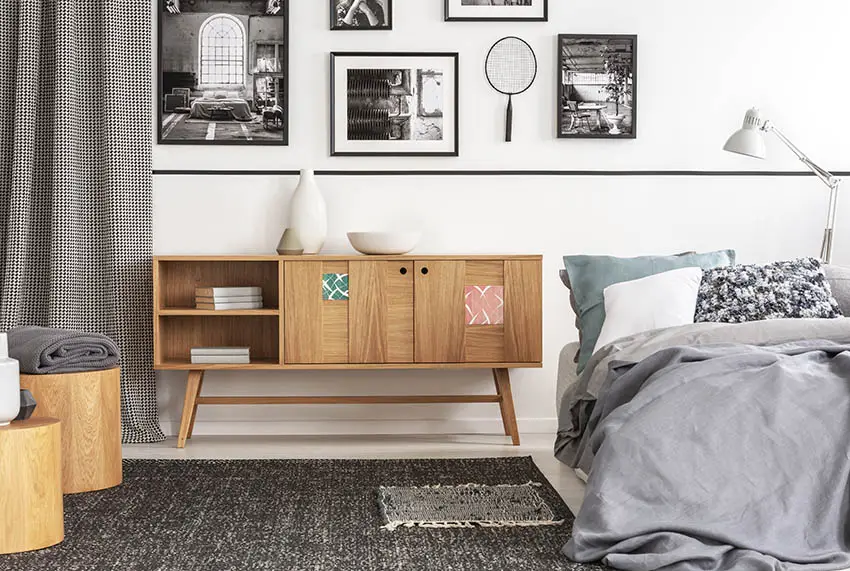 Purchasing new furniture for your house necessitates many choices, the first of which is usually the material utilized in pieces. Is solid wood preferable to veneer? Is veneer preferable to laminate? What are the distinctions between the three?
Laminate, veneer, and solid wood furniture all have advantages and disadvantages. Understanding the distinctions between them may help you decide which kind of furniture is ideal for your house.
While genuine wood furniture is lovely, veneer and laminate furniture are as attractive. Even though they seem to be very similar, they have some significant variances. We will go through some of the key distinctions between them in the sections below.
What Is Laminate Furniture?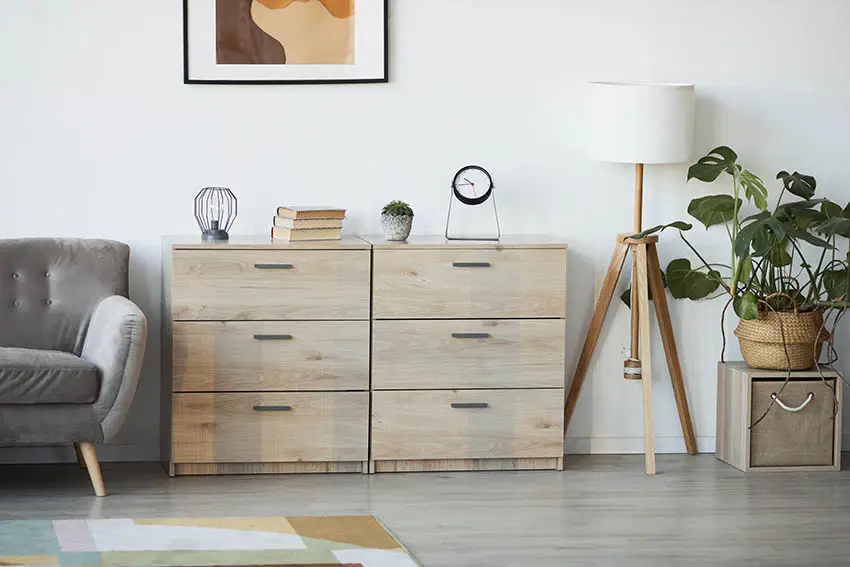 Laminate furniture is made out of synthetic materials laminated together to create a thin coating that resembles wood. Laminate furniture often has a manufactured appearance since it is not constructed of wood.
First, a printing technique gives the laminate its wood grain look. After that, the printed sheets are bonded to a sturdy core material, such as medium-density fiberboard.
Laminate is a manufactured substance that is resistant to heat and damage. Because of its robustness, laminate does not need the same level of maintenance as solid wood or veneer.
As a result, some individuals prefer laminate over other kinds of furniture in high-traffic areas or places where the furniture will be subjected to a lot of wear and tear.
Pros and Cons of Laminate Furniture

While a product that is not constructed of wood can have fewer disadvantages, it does have particular upsides depending on your requirements.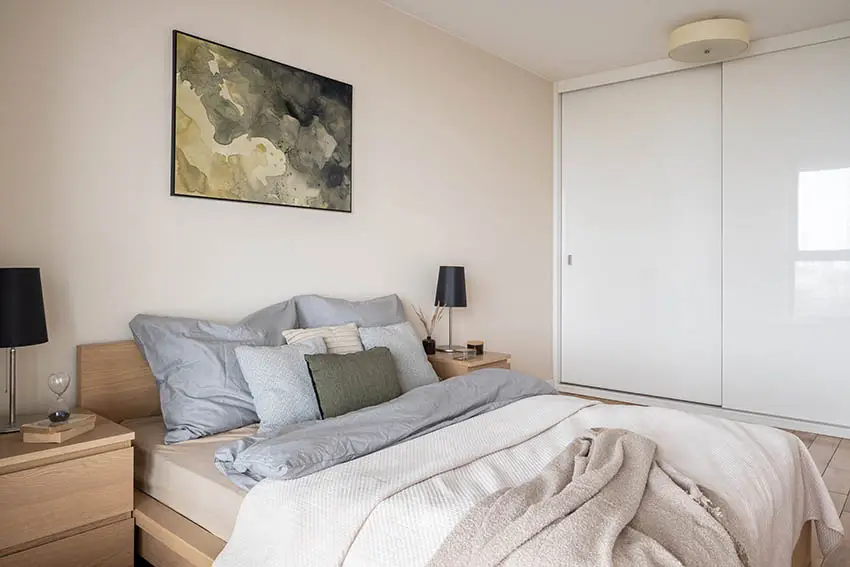 Pros
Here are a few of the practical benefits of laminate furniture:
Cost – Laminate is the least costly of the three major kinds of furniture. It is not necessarily an investment item since you get what you paid for.
Easy to Clean – Because the material is sturdy, you can easily wash it clean without fear of damaging it. You will not need to use any unique cleaning solutions since it is not real wood.
Durability – Laminate is a long-lasting substance that is ideal for use near children and pets.
Low Maintenance – To keep the item looking good, you will not have to polish or refinish it regularly.
More color choices – Because laminate is made from synthetic components, it has a far wider range of color and aesthetic options than real wood.
Cons
Before making a purchase, think about the drawbacks of laminate furniture. Here are a few:
Lower quality
Only a few refinishing options available
There are not enough natural variations
Manufactured appearance
Is Laminate Wood Good For Furniture?
While laminate doesn't have the lifespan of solid wood furniture, it makes up for it in its cost. Laminate is inexpensive compared to wood and is easy to clean due to its shiny non-porous surfaces.
There are a wide range of color choices with laminate furniture making it a good choice for matching other elements of your interior design. The downside to this is that cheaper laminate can often have a manufactured look that is off-putting.
Is Laminate Furniture Durable?
Laminate furniture is very durable and since it is made with sealed plastics hold up well against abrasions, stains and heat. However, laminate is susceptible to water damage and if stains do happen are difficult to remove.
How long your laminate furniture holds up will depend on its quality, with modern laminate holding up much better than older pieces as manufacturing processes have improved.
Difference Between Laminate and Veneer?
The building process for veneer furniture is identical to laminate furniture, except for the outer layer material. Unlike laminate furniture, which is typically constructed of a synthetic substance, veneer furniture has a thin coating of genuine hardwood.
The lower grade wood foundation, such as cheaper wood, MDF, or particleboard, is covered by a hardwood layer, giving the appearance of solid wood furniture with a lighter core.
Veneer Furniture
A veneer is a softer substance than laminate, making it more readily scratched and dented. In addition, because of the veneer's suppleness, it needs a bit of extra attention to keep it looking nice.
Pros and Cons of Veneer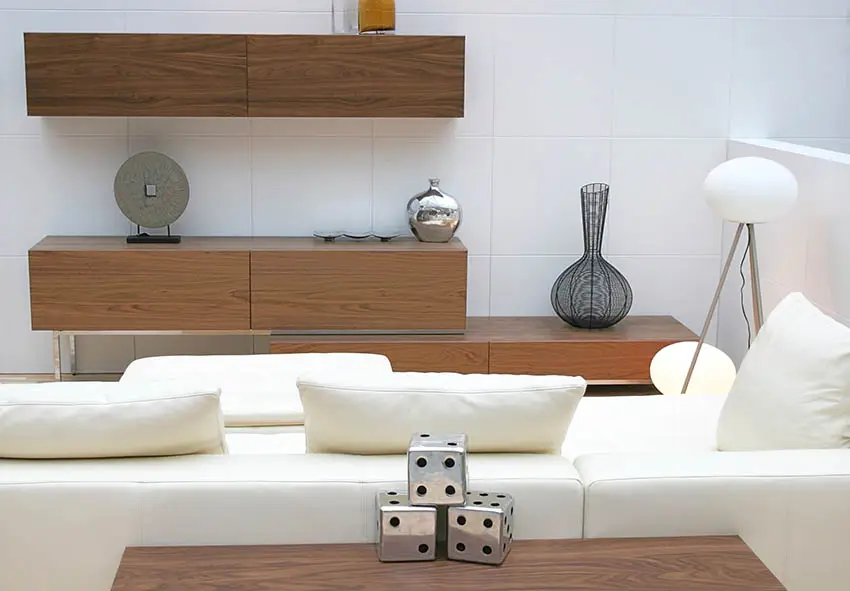 Pros

Although veneer is not solid wood, it is an excellent option for many. Take a look at the advantages of selecting veneer furniture.
Moderately priced – If you do not want to spend as much as you would on solid wood furniture but do not want to spend as less as you would on laminate, the veneer is a good compromise.
Looks genuine – Unlike laminate, veneer furniture utilizes a thin coating of genuine wood.
Refinishing options – Because the veneer furniture's exterior layer comprises genuine wood, you may refinish it like a solid wood piece by painting or staining.
Warp-resistant
If you are contemplating buying veneer, it is critical to have a complete understanding of the material's properties to ensure that the benefits exceed the drawbacks.
Cons
Consider the following issues that may arise with veneer furniture:
Scratches easily
Difficulty of repair
Moisture problems
Moving-related damage
Solid Wood Furniture
Wood furniture is constructed entirely of solid wood. The wood may vary from softwood to hardwood types, each with its traits and attributes.
Pros and Cons of Solid Wood Furniture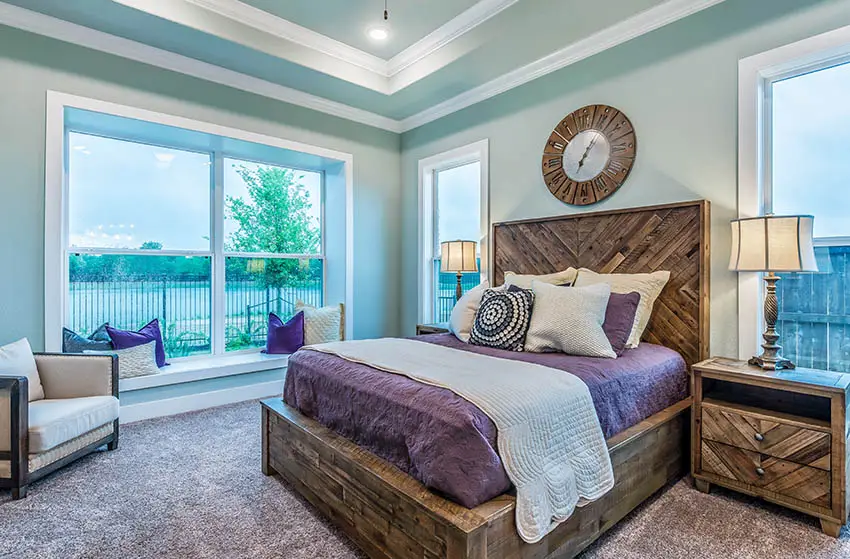 Pros
Solid wood has a well-deserved reputation as a high-quality furniture material. The following are some of the advantages:
Classic design – Solid wood is a traditional furniture material. It blends perfectly with any decor and provides a natural beauty that appeals to individuals of all types.
Durability and longevity – Solid wood furniture can withstand everyday usage, making it suitable for any kind of furniture in your house. You may purchase a solid wood item and keep it for decades.
Restoration possibilities – If a piece of wood furniture begins to exhibit symptoms of wear, it has the potential to be restored.
Increasing value – Solid wood items often maintain or even grow in value over time.
Can repaint – Paint for wood furniture can be used to change the look with great results.
Cons
Solid wood is usually a good option for furniture, but it does have certain drawbacks. Consider the following disadvantages of solid wood furniture:
Costly
Weight
Vulnerable to extreme conditions
Variation in quality
Should I Purchase Furniture Made of Laminate or Veneer?
While appearances are essential in furniture design, durability should be a top priority if you want to get the most out of your money. In terms of storage, wear and tear, and lifespan, you will need to thoroughly evaluate your own needs and wants.
Questions to consider before buying laminate vs veneer.
How long do I anticipate this item lasting?
Before then, how likely am I to alter the décor or color scheme?
Will the material I have selected work for my volume and budget?
Which is Best: Laminate, Veneer, or Wood?
As you can see, there are not always black-and-white answers. Your particular needs guide you in deciding which choice is the best. Consider these suggestions if you are not sure which way you want to go.
Decide on maintenance – How much furniture maintenance do you want to undertake? Is a low-maintenance item more essential to you than aesthetics?
Set a budget – All three kinds of furniture are available in various price ranges, so do not rule out specific furniture styles only based on cost.
Consider its durability – Do you intend to keep the furniture for a long time? Are you putting money aside to invest in higher-quality items?
Consider location – The kind of furniture you select is influenced by the traffic in the area where it will be placed.
Truth be told, various materials are better for different purposes. When shopping for furniture, keep in mind that you should choose items that best meet your requirements and wants.
For another similar article visit our acacia wood furniture designs here.