Here's our guide on how to keep furniture from sliding on wood floors including the best options to use like rubber pads, furniture grippers, area rugs with pads, stop blocks, leg felt and silicone gap pads to keep your couch, bed, and recliner from sliding!
While wood floors are fantastic in appearance and quality, sometimes furniture becomes a pain when it slides on the floor.
Carpets tend to have a better grip on furniture pieces, but hardwood is used just as much. It is important to avoid furniture sliding around for the safety of the user as well as the wellbeing of the wood floors themselves.
Some of the options can be used together for the best results, and in some situations, one will be sufficient. It is also good to remember that some furniture needs to be moved more frequently than others, which could change the decision of what type of protection you will be needing.
Overall, there are a ton of great ways to avoid furniture getting away from you. Some of the best solutions are described below.
Rubber Pads
Rubber pads are great for avoiding a furniture slip at a reasonable price. A set of these can be found at any home improvement store.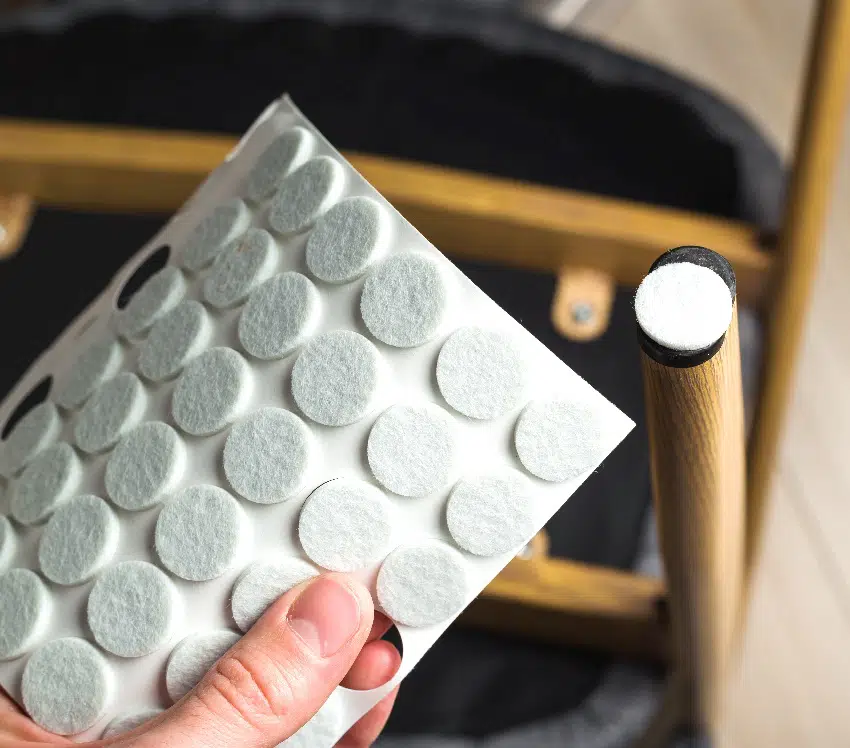 These can be placed directly underneath the legs of the chair or even be bought to size and slip over the leg like a sock. These keep furniture pieces in place and typically will not scratch the flooring below if there is slight movement.
Furniture Grippers
Furniture grippers are just one step above the rubber band, where they can be found with different textures to get a better grip on the furniture and flooring. Similar to the rubber pads, a set of these can be easily found at your local home improvement store.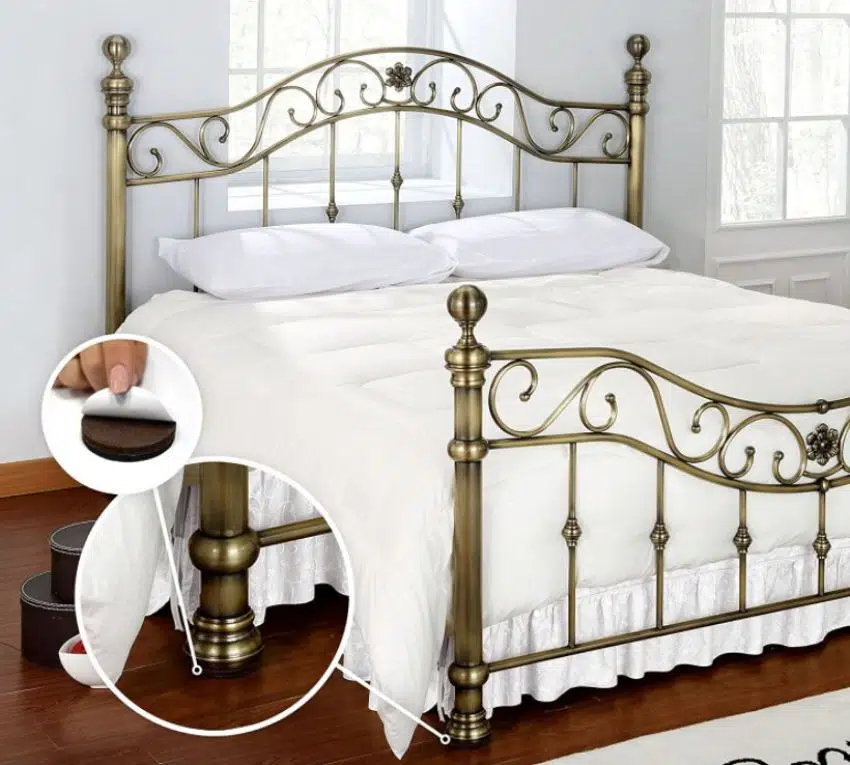 Even though they are a little pricier than the rubber pads, they are typically longer lasting. Furniture grippers are meant to keep an item in place which makes them better for couches or lounge chairs.
Area Rugs With Pads
As mentioned, furniture rarely slides with all types of carpet, but sometimes you are stuck with hardwood, or specifically choose it because you like the look and feel of hardwood flooring. A great solution to this is an area rug.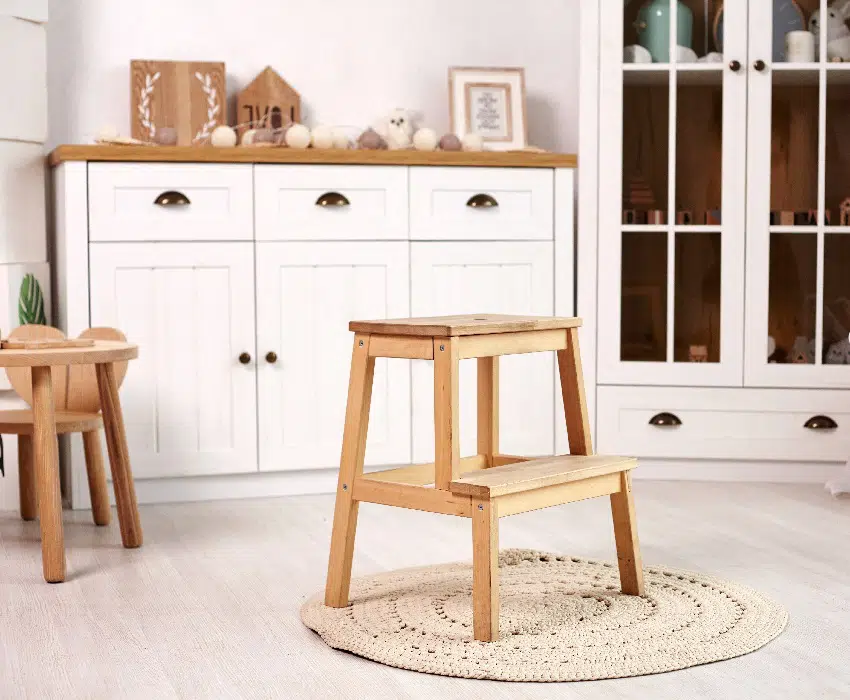 These can give you the hardwood aesthetic overall with some softer accents with a rug. Placing the furniture on the rug protects the floor from scratching and also helps stop it from moving around.
The rug can even have some additional non slip pads to keep it in place.
Stop Blocks
Stop blocks can only really be used in certain situations, specifically where the furniture is close to a wall to begin with. A stop block is virtually a piece of wood that is stuffed between the furniture legs and the wall to avoid movement of the furniture.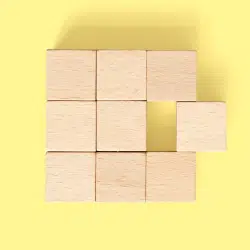 This can be done with a specialized piece found in home improvement stores that can help avoid scratching or denting. If that is not a main concern stop blocks can be made from anything you have laying around that you can get into the right shape.
Leg Felt
Adding leg felt is a great choice because it can stop movement of furniture but also protects the flooring from scratching in case of movement. They make felt sticky pads in circles or squares, or you can cut them out yourself.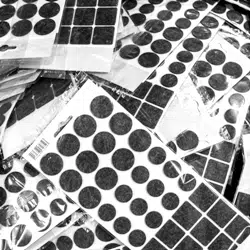 You stick them to the bottom of the furniture and you are good to go! It is a simple and relatively inexpensive fix to floor damage and sliding furniture.
These are especially great for dining chairs as they still have the ability to move around, while avoiding flooring damage.
Silicone Leg Caps
Silicone leg cabs are on the same playing field as rubber pads and furniture grippers in the sense of how they work. These can be cups, screw on pads or stick on pads.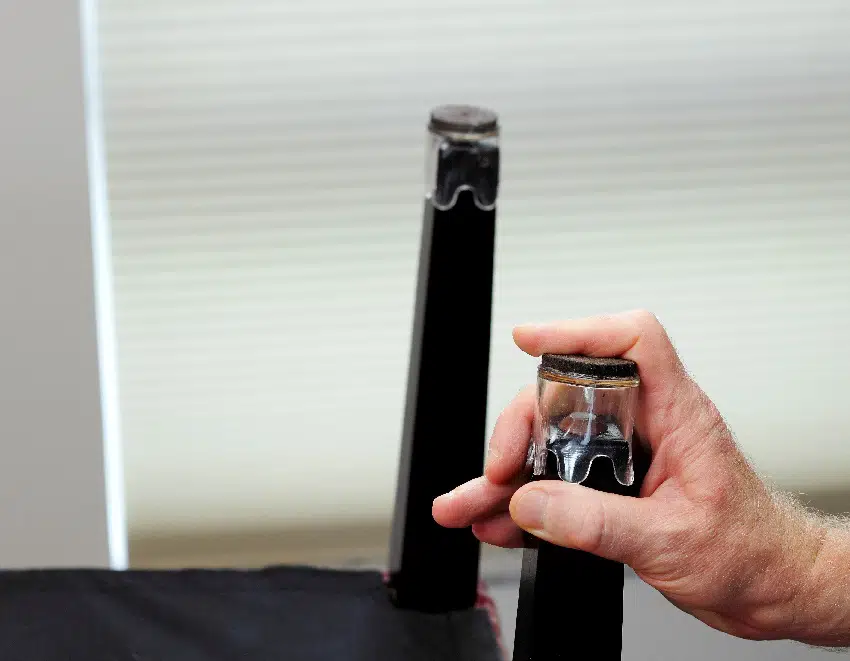 The silicone leg caps are best used on furniture that is often moved intentionally, such as dining chairs or coffee tables. Silicone pads help protect the floor while containing movement when needed.
Dust Your Floors
The cheapest option you are going to find is a simple dusting of your hardwood flooring. Dust can become slippery if there is a thick enough layer.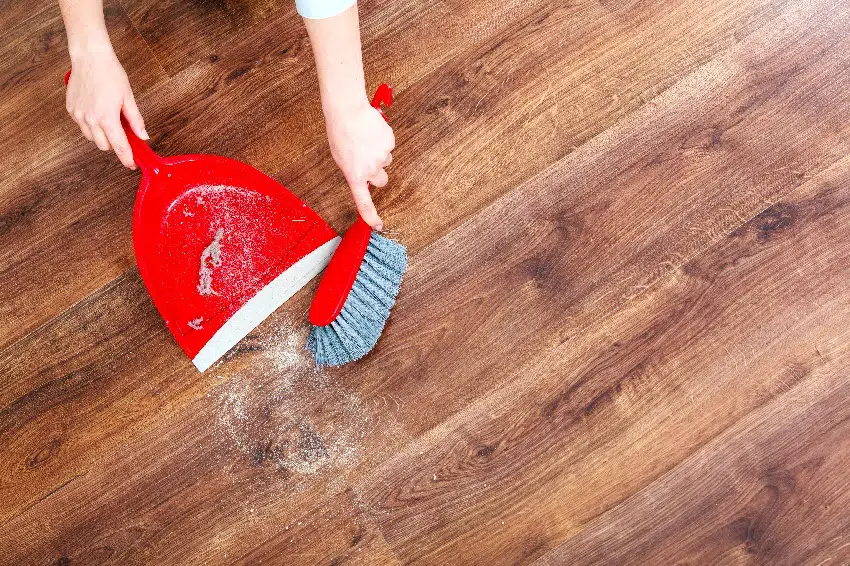 Additionally, dust is unattractive and can cause allergies, so should probably be done on a regular basis. This method is most effective when done in conjunction with one of the other methods such as grippers or leg caps.
How Do I Keep My Recliner From Sliding On Hardwood Floors?
After looking at the choice above for solutions to stop moving furniture a recliner is going to best pair with the Rubber Pads, furniture grippers or an area rug with padding.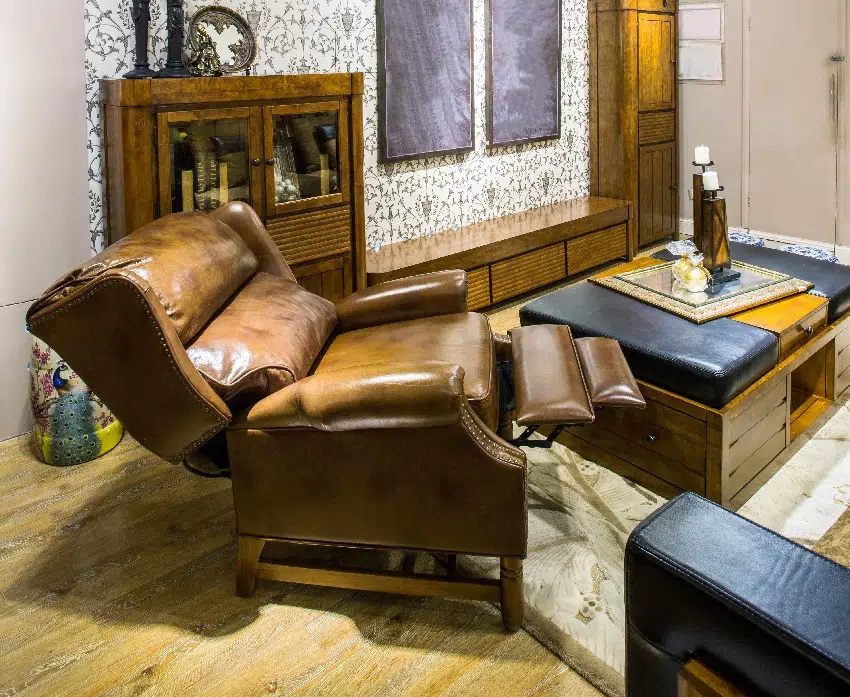 These three choices give the most amount of protection to the flooring below as well as can keep a good grip on the flooring to keep the recliner in place when adjusting it as well as entering and exiting the recliner.
How Do I Keep My Couch From Sliding?
Based on the above listed choices couches are best used with silicone leg caps, furniture grippers or an area rug with padding. Couches are typically a heavy enough piece to hold their own position, and rarely need to be moved.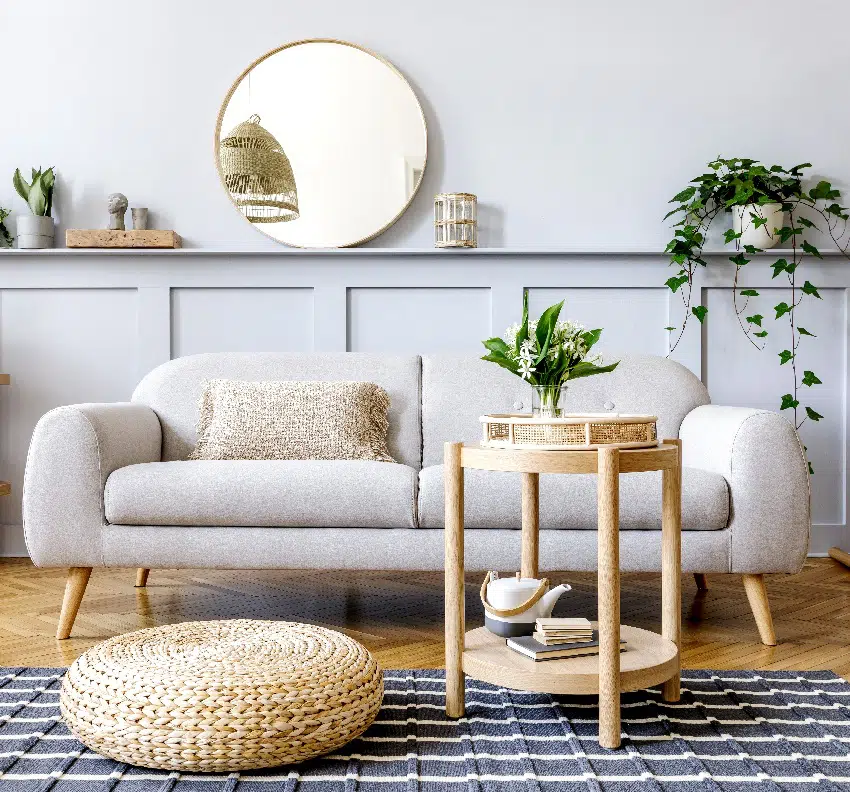 Including one of the listed preventative measures will ensure that there is a minimal slipping off the couch and no damage to the flooring below if there is any slight movement. When moving the couch in the future it should be lifted and replaced versus trying to slide it over.
How To Keep A Bed From Sliding
Keeping a bed from moving on hardwood flooring is going to need something heavy duty. Some of the best options are furniture grippers, an area rug with padding or stop blocks.
Stop blocks are most helpful when the bed is in the corner, and to avoid bumping into the wall one may recommend felt pads on the edge of the frame.
The rug or grippers are best used when the bed is in the middle of the room with only the headboard on the wall.
Occasionally a bed with headboards can be attached to the wall by which it can stop a ton of movement.
Do you have any tips we missed for how to keep furniture from sliding on wood floors? If so let us know in the comments. For more related content about furniture, see how to stop squeaky wood floors here.