Here we share our guide on colors that go with green including the ideal paint matches, what to choose for curtains, fabric, and what works well with different green shades.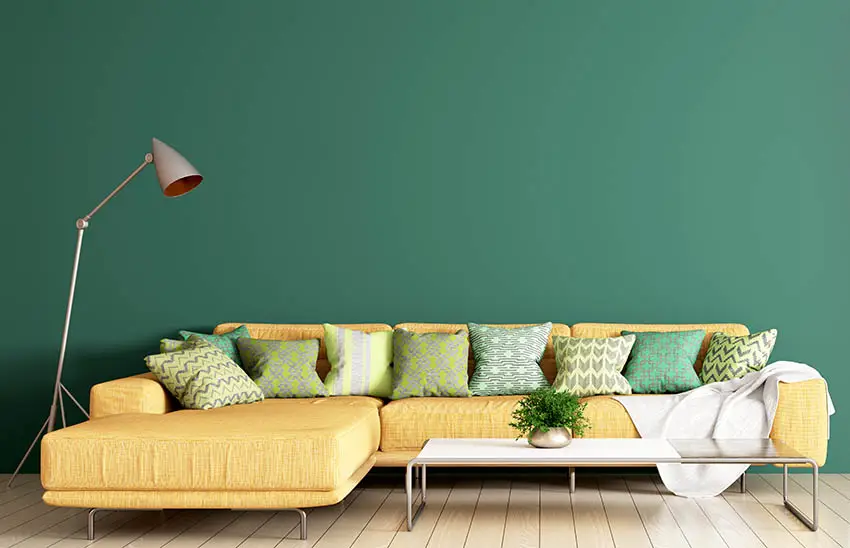 Painting certain parts of your home green can really liven up your space and it makes sense why this particular color does that.
After all, green represents the natural environment. It is also a great color that seems to come alive when paired with other vibrant colors. When you're updating your home, this can make mixing and matching colors a fun activity.
Green also comes in a wide range of shades and hues that are bound to appeal to all sorts of tastes and preferences. Whether you prefer the more classic and subdued seafoam green or the more vibrant deep shade of fern, you can always rest easy with the fact that green is a staple that will always be sophisticated and in style.
This color also matches up beautifully with neutrals such as browns, creams, and gray. If you have more flamboyant preferences, green can also work well with vibrant colors such as pinks, purples, and yellows.
Always start with identifying your undertones. Although green is commonly classified as a bright color, you need to understand that some green shades can be quite cool. Others can be quite warm, bordering on yellows, browns, or reds, even.
Colors That Match With Green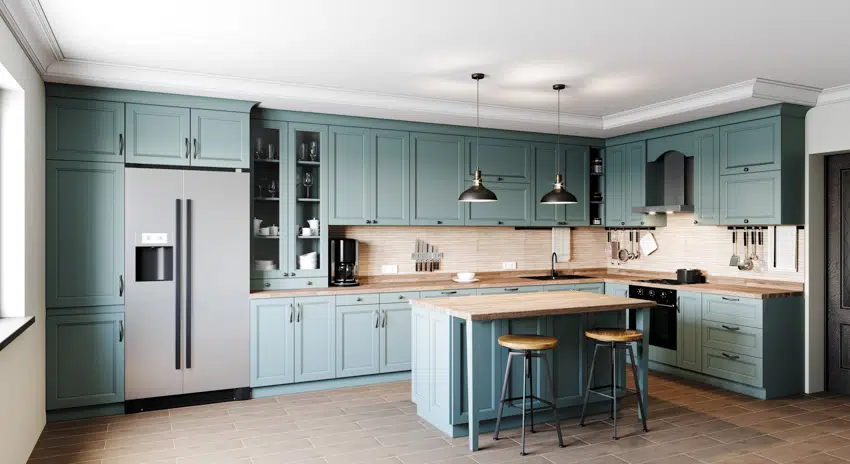 Compare your greens side by side with the other color swatches to help identify the correct undertone and that will help guide you as you mix and match.
Grass green with striking whites and corals. Reds and greens naturally complement each other as they sit on opposite sides of the color wheel. This means that if you pair it with dusky coral or pink accents, it can put a fresh spin on an otherwise classic color combo.
Adding in bright whites for your linens, fabrics, and furniture pieces can make your green/coral combo a crisp and fresh backdrop to play with.
Jade green with grays and whites. Jade is considered a cool leaning shade of green. This makes this perfect to pair up with crisp neutral shades of gray and white. Imagine light gray walls eventually receding into a cool shade of jade green peppered with white elements in a space in your home and it can make for very soothing aesthetics.
Leaf greens with weathered or subdued browns. This color combination can bring in a feeling of refinement to your home space if done right. It can create a look that is quaint yet at the same time, classy.
Lighter shades of leafy greens can add a feeling of freshness to the space and work well with windows since they can kind of extend the look of your exterior environment from these view openings. Weathered browns in the furniture pieces and floors play on natural textures.
Pair that up with vibrant vases of flowers and curtains and you've got a show-stopping scene that can easily be the highlight of your home.
Neon greens and turquoise with oranges. Neon green can be quite an energetic color and if you plan on livening up a space in your home, then this color is perfect as an accent.
Pair this with soft shades of teal or turquoise and orange and you've got a combination that replicates the feeling of being by the beach coast. If you have a space in your home that has a lot of natural light coming from large windows, this can make for a very welcoming and breezy color combination.
Key lime green with blues and whites. Bold hues like key lime green paired with more subdued shades of blues such as teal and turquoise complement each other well.
Pair this with great white accents and you've got a space that creates a visually energetic vibe. This is also a great way to make a small space in your home appear larger than its actual size.
Sage greens with natural wood colors and creamy whites. A muted shade of sage green isn't quite uncommon but it isn't unheard of as well. This is a great neutral color that can work well with a space that has a lot of natural white such as the kitchen. See more green kitchen designs here.

Pair this with the somewhat rugged colors of natural wood with creamy white accents and you can create a rustic and somewhat relaxed space in your home.
Emerald greens with sky blues. When doing color mixing, it's great to keep analogous colors in mind. This refers to colors that are technically right next to each other in the color wheel. This is always a good trick to keep up your sleeve when you're choosing a color scheme for a room in your house.
Emerald green paired with muted shades of blues such as cerulean or sky can create a restful atmosphere. If combined well with the right accessories and maybe a few graphic focal points, it can make any space pop. Read more about accent wall colors here.

What Color Curtains Go With Green Walls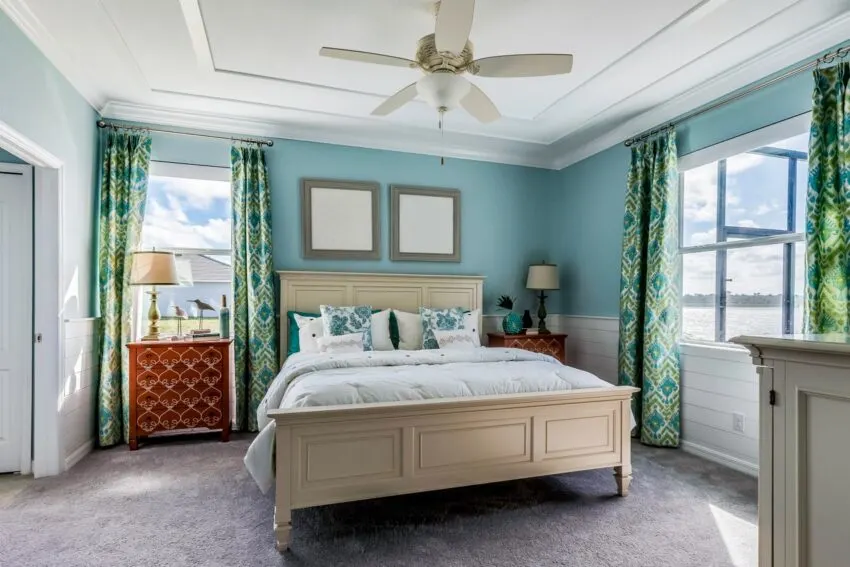 Green walls aren't neutral-colored walls. If you're currently in the process of picking out the right color of curtains, you might find this a bit challenging. Don't let that stop you though because all in all, it can be done.
You can still decorate your heart out, you just need to make sure you pick out the right curtain color and you also have to factor in the texture of these curtains to really bring the entire look together.
Here are some of the best curtain colors to go with your green walls:
Mint green walls. These are a little stark and bright and it would be best for you to go for curtain colors that are a bit on the muted or the subdued side.
So technically, go for neutrals for your curtains. This color pairs well with cool shades of grays, blues, creams or beiges, and of course, white. You can never really go wrong with white curtains.
Cool green walls. Although these wall colors aren't as bright as your mint-colored ones, the general rules still apply. Muted is still the way to go. Grays, blues, creams, and whites are still the way to go for your curtain colors for these types of walls.
Olive green walls. These wall colors can end up looking stuffy or outdated with the wrong color of curtains. This might sound a bit untraditional but light shades of red can actually complement the space nicely. And of course, as we've mentioned, you can never go wrong with the staple white curtains.
What Compliments Green Fabric?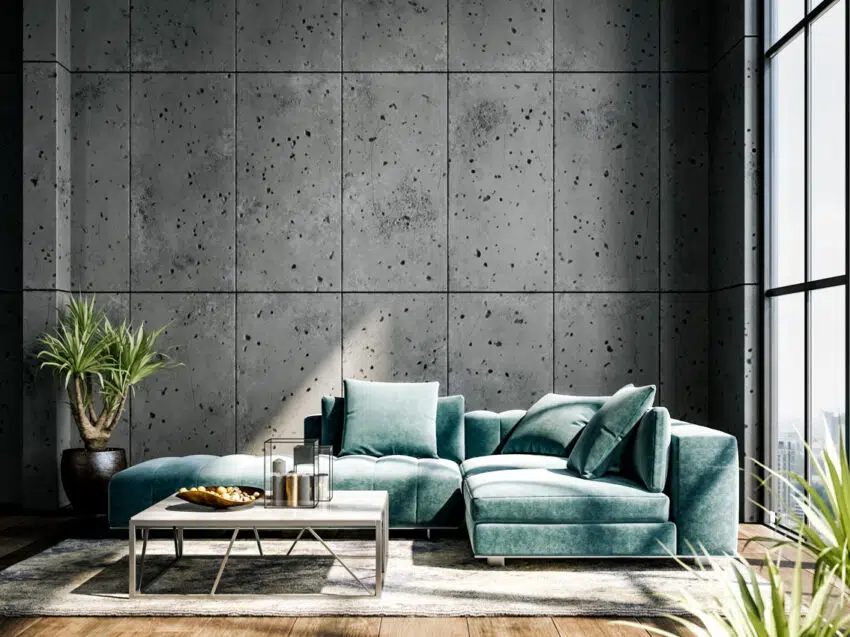 We know we've already mentioned this earlier but we're only repeating this now because it holds true every time. Green is not an easy color to work with. If you feel like you're a bit of an amateur and don't really have a professional interior designer to work or consult with, it would be best to veer away from it altogether.
However, if you're a bit more on the adventurous side and you really have your heart set on going green for your fabric colors and you succeed in making it work, it can make literally any space in your home pop out for only a fraction of the cost. Read more about different sofa fabric types here.

Green is a color of energy, vitality, and balance. Here are some complimentary colors that can go with green fabrics in your home:
Navy. This is a perfect color combination for when you're working with a small space. Pair this with some actual foliage and it can transform your space into a space of relaxing escape.
Brown. This makes for a harmony that depicts the changing of the seasons. Brown is a solid neutral that can bring the entire look together. It has inherent warmth and when paired with shades of green, it can give a vibe of new growth in nature.
Burnt orange. Burnt orange is vibrant and has a certain spunk to it. The colors are contrasting so they can easily balance out the look of a space when paired with well-placed neutrals.
Pink. Sometimes loud and festive colors are hard to shy away from, and with good reason! This color combination can create a stimulating and invigorating atmosphere and if you're the creative type, you'll feel right at home.
What Colors Go Good With Dark Green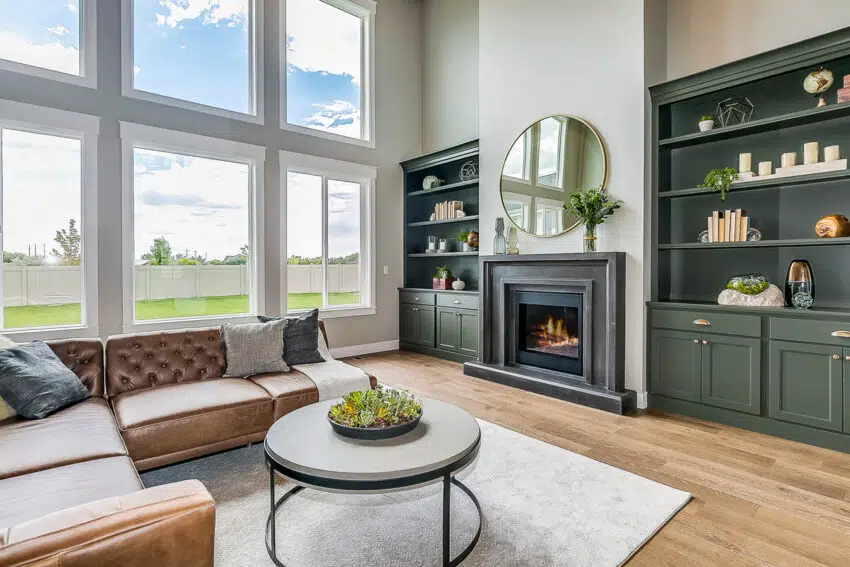 Dark green might seem like a gloomy color but when paired with the right combination, if can be a real showstopper in the home. This is a relatively difficult color to work with and you don't have as many options but the few options you do have are worth considering:
Dark and light yellows, sand, and camel tones. This is a great way to replicate foliage in either a dense forest jungle or a sparse African savannah. Whatever your preference might be, these colors can work well with your dark greens in the home.
Pink. This will initially seem like an unlikely color to work with dark green but for some reason, it works. Although the contrast may be stark, you can help soften the transition with neutral pieces incorporated within the space.
Light browns. It's pretty understandable. Greens and browns work well in nature and they work well just the same for your home interiors. Avoid going dark on dark as this can make the space seem heavy. Go for the lighter shades of browns to really make it work.
What Colors Go Good With Olive Green
Olive green can seem outdated at times but there's a way to lighten up the look: pair it up with lighter neutrals.
This color goes well with shades of light blue, gray, or even subdued purple. These color combinations create spaces that are cool and they can also radiate calmness.
What Color Compliments Forest Green?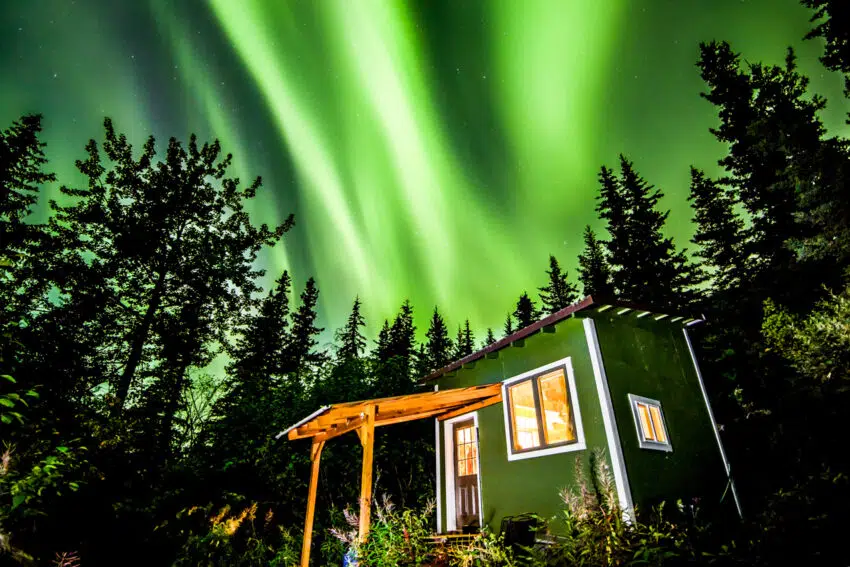 Forest green complements well with bright red. There's a reason why Christmas colors are so iconic; it's because they just work well visually.
If you're worried that you're leaning more on the christmasy vibes, you can accent it with lighter shades of greens and blues just to help break up the color flow.
What Colors Go Good With Emerald Green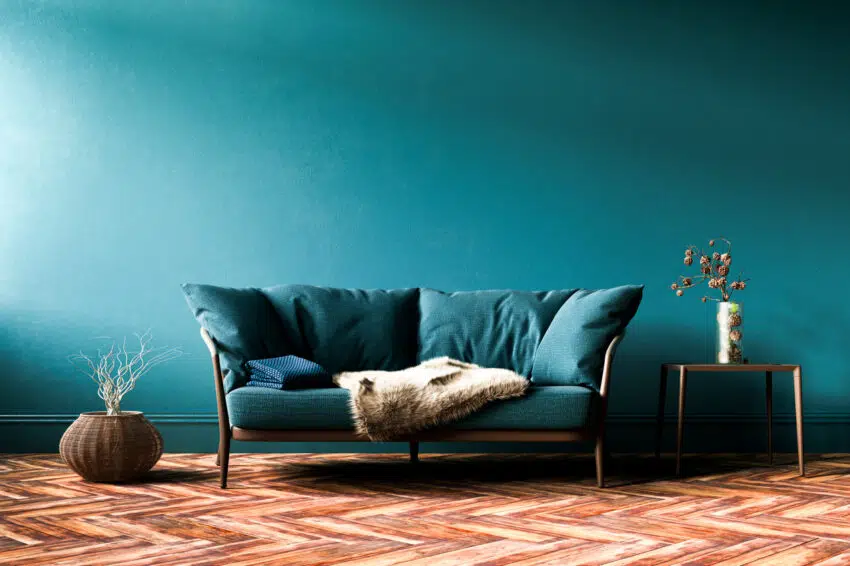 Emerald green matches well with the lighter shades of red. Go for colors like aubergine, pink, or even rose.
Combine this with neutral elements such as creams and beige and you can create a fresh look for your space that is both welcoming and energetic.
What Colors Go Good With Lime Green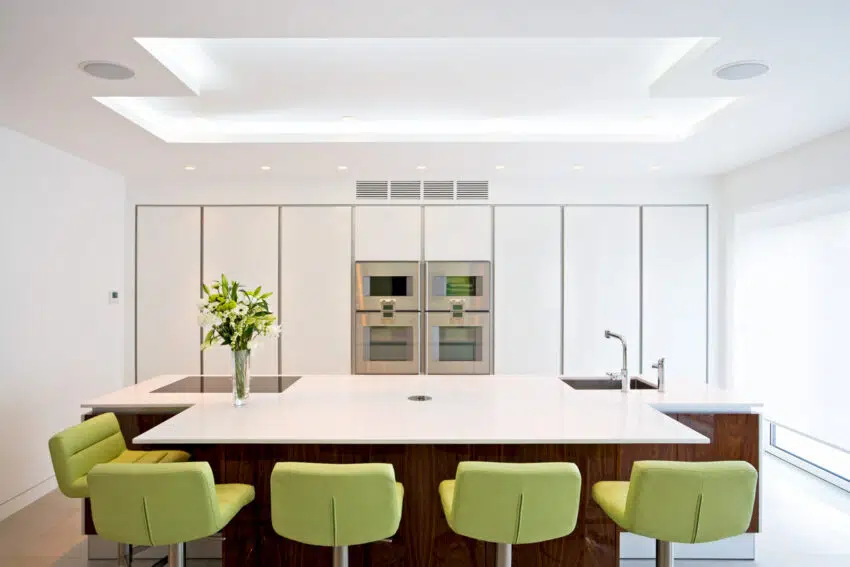 Lime is a bit on the brighter end of the green spectrum. It can add that extra spun or zing to any color combination in the room.
This matches well with shades of yellow and blue. This is mainly because it's a bit on the warm side in terms of undertones.
What Colors Go Good With Sage Green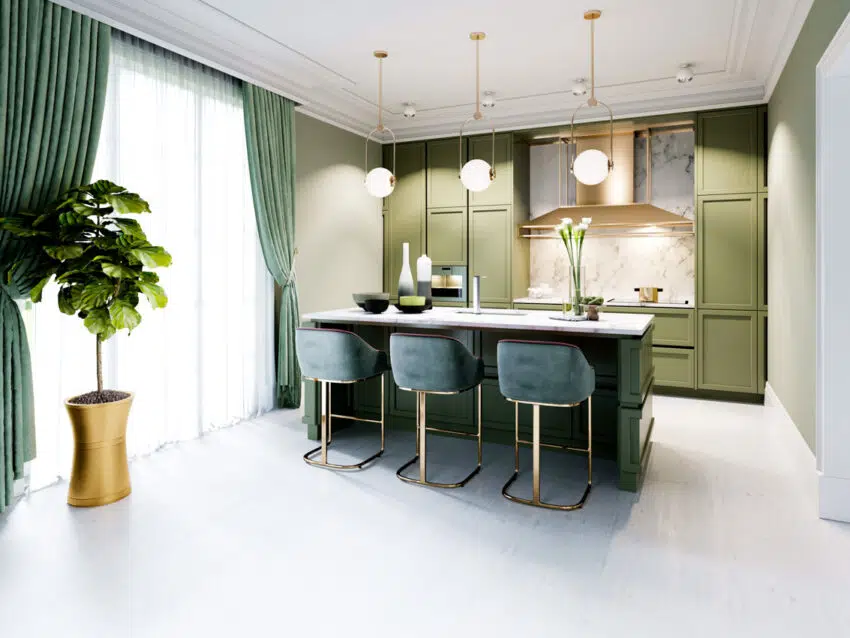 Whites and greys all the way. Sage green combined with whites and greys can create a look that is both calm and muted.
The whites can bring in a break in the monotony and bring focal points to elements that you would like to stand out.
What Colors Go Good With Army Green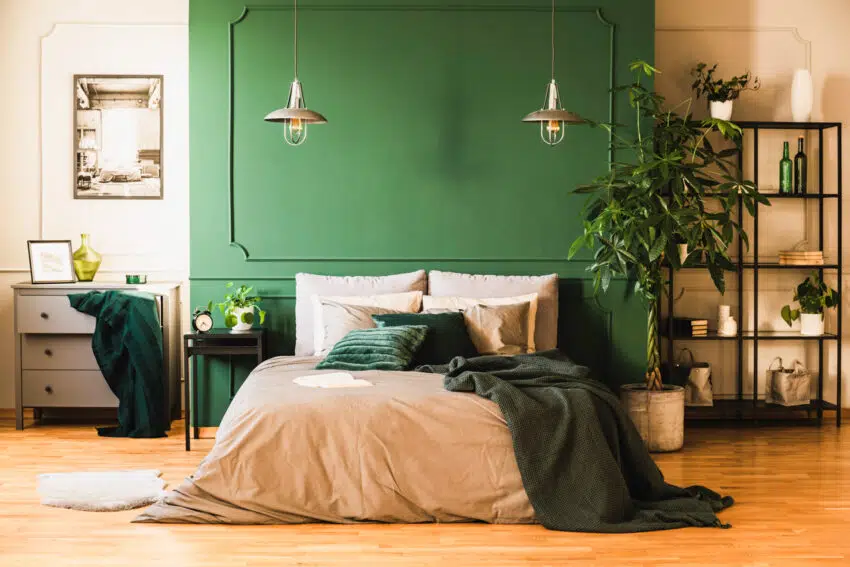 This is at times called khaki so it's a bit on the brown side. Army green is earthy and rich and can match well with a lot of earthy colors.
This is a challenging green to work with though so your options are limited to shades of black, white, cream, and light shades of gray.
Colors That Go Good With Mint Green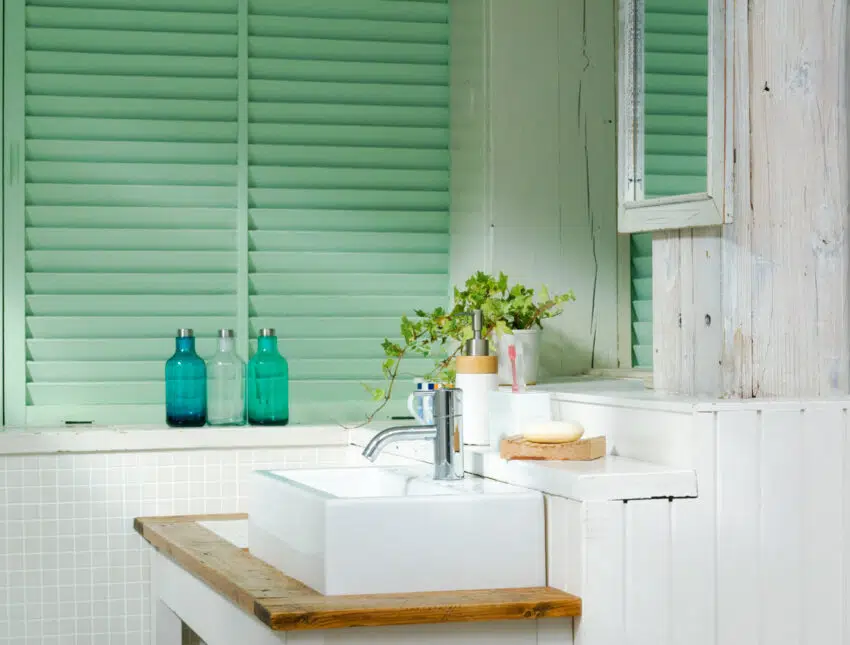 Black and white can create a perfect monochrome look for a mint green shade so they pair particularly well. It can create a space that is visually restful while still maintain exciting elements within the overall look.
See more related content in our article about what does the color green mean on this page.