Saloon doors design guide including what they are, alternative names, different types, where to use, and tips on how to measure a saloon door.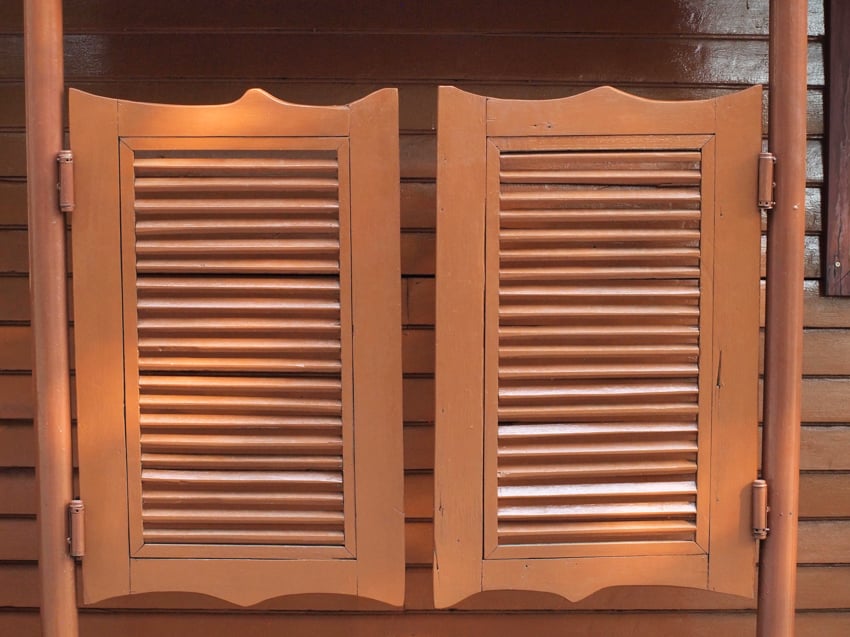 During ancient times, saloon doors have been vastly used as exterior doors only. In numerous western movies, saloon doors are normally seen in taverns and local pubs.
Drinking cowboys are usually found in these establishments, based on what we always see in movies. Sometimes, these cowboys even fight inside and the loser gets kicked out on the saloon door!
Yes, historically, this is where saloon doors got known. But now, the purpose of saloon doors has already changed over the past decades. They are now typically used in random places, even in interior spaces.
However, what are saloon doors? What are the saloon doors called? Are there any types and uses of a saloon door? Let us discuss these questions in this article.
What Are Saloon Doors?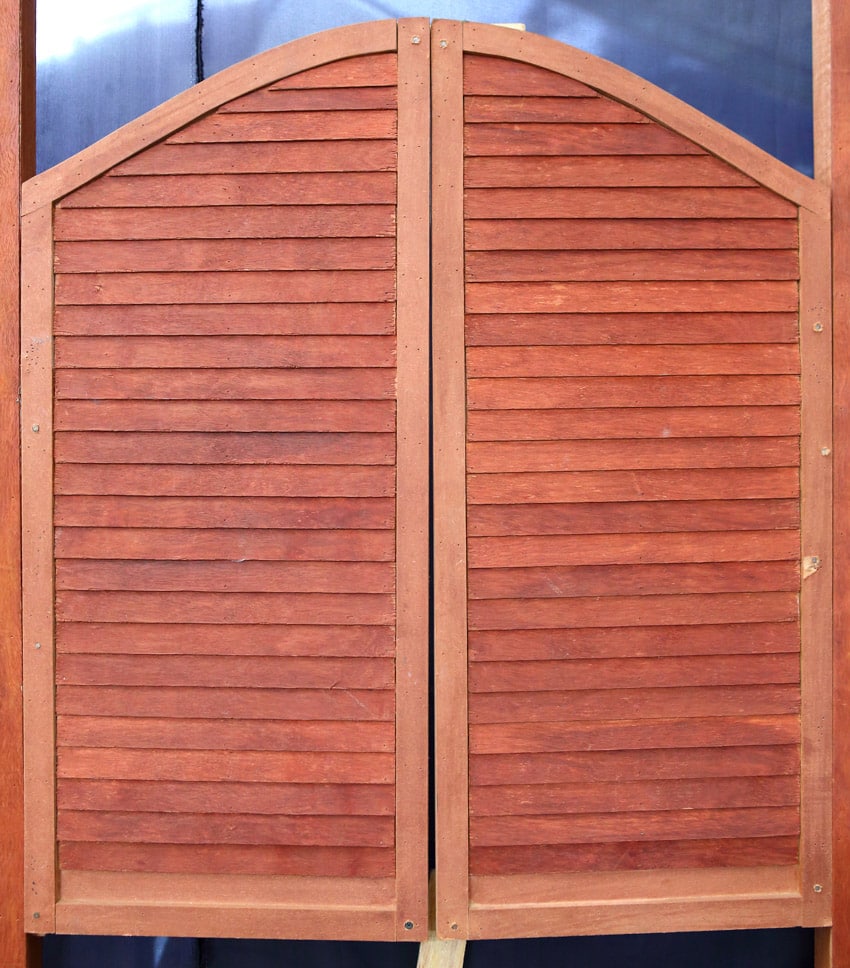 Saloon doors use bi-direction hinges with no handles or door locks. They can be opened by just pushing them effortlessly.
Nowadays, this kind of saloon door is usually seen in restaurant kitchens. They barely add privacy to a room and are mostly for division and design purposes only.
Another purpose of these doors is to allow people with encumbered or restricted hands to easily pass and enter through them. A traditional saloon door includes a dual-action hinge which are normally half-sized only.
The dual-action hardware enables the saloon door to swing in both directions, unlike standard doors that only use single-action hinges.
Saloon doors normally swing back and forth when they are opened, and that is mainly because of the dual-action hardware.
What Are Saloon Doors Called?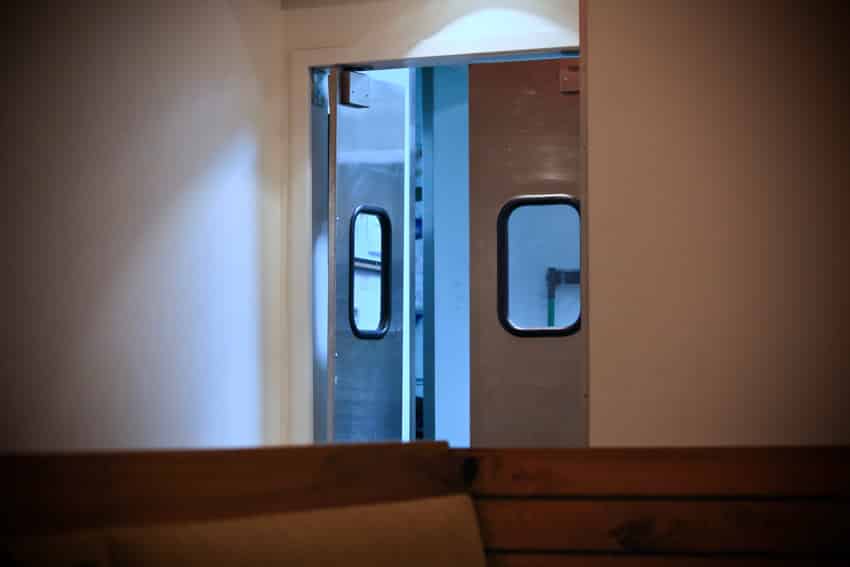 There are a lot of alternative names to saloon doors. They are also called batwing doors, bar doors, double-action doors, cafe doors, or double-swinging doors.
However, these door variations came from a single door principle, and that is a saloon door. These kinds of doors are generally known as 'saloon doors' as they are originally designed for saloons.
They make a good entrance door even these days. But, a lot of homeowners, architects, and manufacturers thought that saloon doors can also be used inside our homes.
Types Of Saloon Doors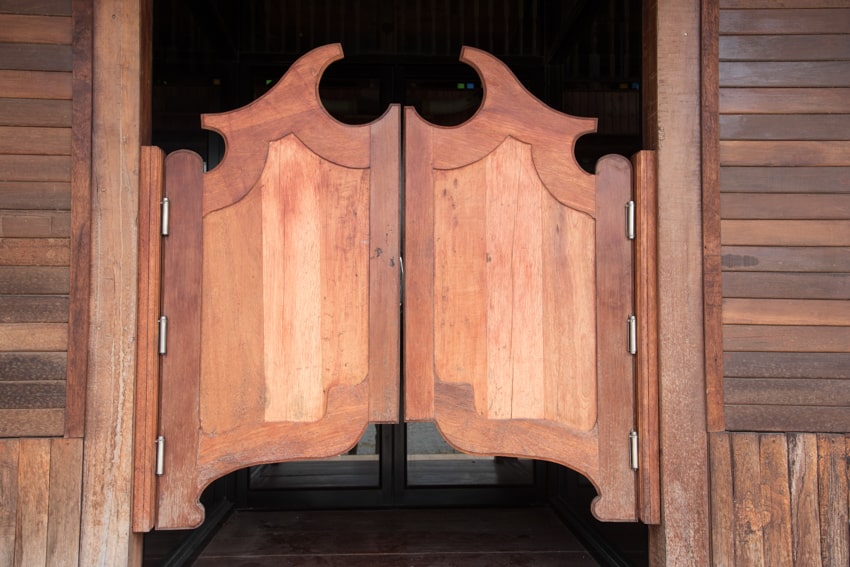 Here are some of the types you can choose from if you are planning to install one in your house or business establishment:
Shaker Panel-style Saloon Doors
The shaker panel-style variant is among the most typical and simplest saloon door designs. They usually include a typical frame and panel.
The edges are square and the center is flat. The design is quite plain yet polished. This type of saloon door is commonly used in numerous places.
A lot of homeowners and even business owners, particularly restaurant owners, prefer using a shaker panel-style saloon door as its appearance is indeed neat. It is an excellent addition to minimalist and modernized interior spaces.
Paneled Saloon Doors
This type of saloon door is commonly found in houses and business establishments. The materials where they are made may vary, but normally, they are made out of wood.
But aside from wood, paneled saloon doors can also be made out of glass windows, composite and weather-resistant materials, or slats.
They are not focused on providing privacy as this kind of saloon door is mainly for design, attraction, and ornamental purposes only.
Craftsman Saloon Doors
This type of saloon door is focused on having creative art and style. A craftsman saloon door design is customarily made out of hardwood.
Craftsmen normally stain them to make them look more natural. A craftsman saloon door can either be made out of oak, mahogany, or cherry.
But nowadays, they are not only made out of pure wood. Some craftsmen incorporate steel materials. Some of them even imitate the original style of ancient saloon doors.
Farmhouse Style Doors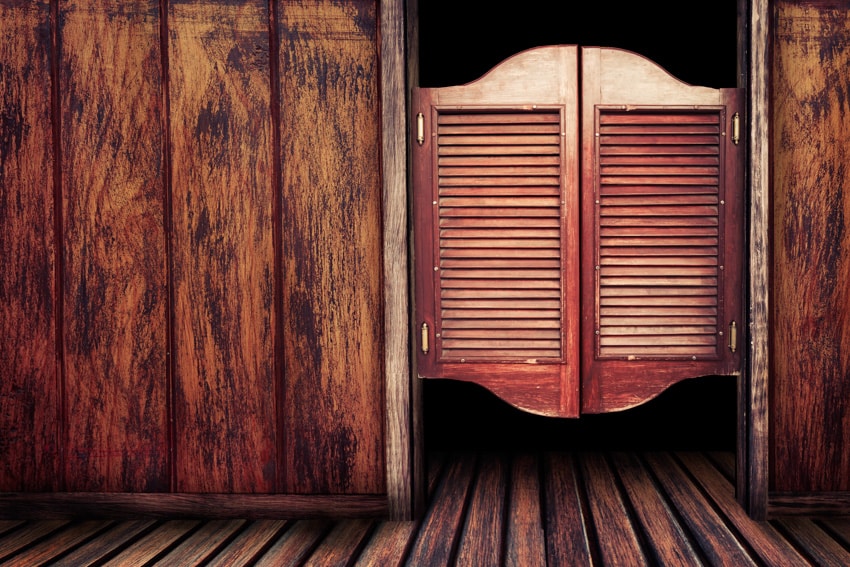 A farmhouse saloon door is usually made out of high-quality and durable materials, and they are efficiently and carefully constructed. It is generally made out of pure wood.
Based on its name, this saloon door variant is mainly designed for modern farmhouses. But now, they are also used in several houses and cafes.
This type of saloon door does not focus too much on design and curb appeal; it focuses more on durability. It comes in different sizes and colors. However, they frequently have arched tops and a paneled design.
Where To Use A Saloon Door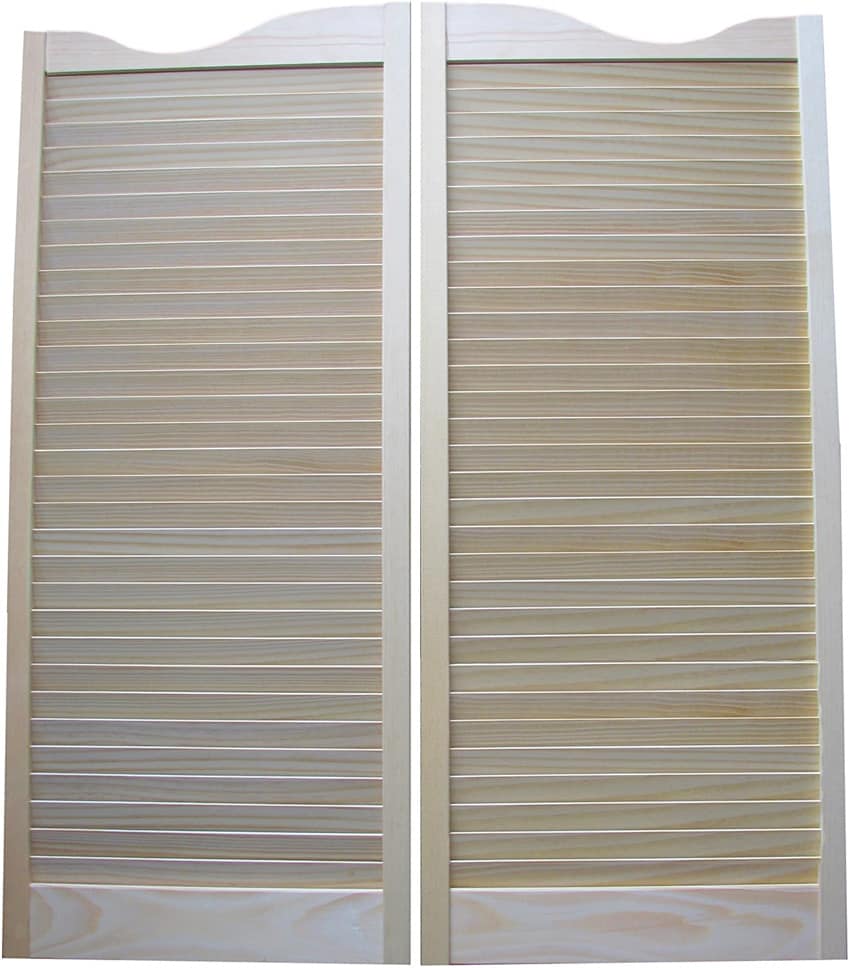 See these swinging cafe doors at Amazon [sponsored link]
This type of door can be used for a wide variety of purposes. These are the places where you can use a saloon door:
Master bathroom: The main purpose of adding a saloon door to a master bathroom is to provide a little bit of privacy, heat, and barrier. The height of a saloon door for master bathrooms is normally much taller than the typical kind.
Dog's mini house: This type of door that is installed on dog's mini houses is lockable. The purpose is to restrict your pets. The saloon door is normally made out of pure wood for added durability.
Kitchen: The purpose of installing a saloon door to a kitchen is to keep the dining room and kitchen divided.
Laundry area: Since saloon doors do not require door handles or lock systems, they are ideal to be installed in laundry rooms so that passing through them will be much easier even if you are carrying laundry baskets.
Water closet: A saloon door is a perfect visible barrier to secure a water closet. Water closets normally have limited entrance spaces, so installing saloon doors to enclose them would be a great idea.
You just have to make sure that the saloon door is customized to its most ideal height to provide enough privacy.
How Do You Measure A Saloon Door?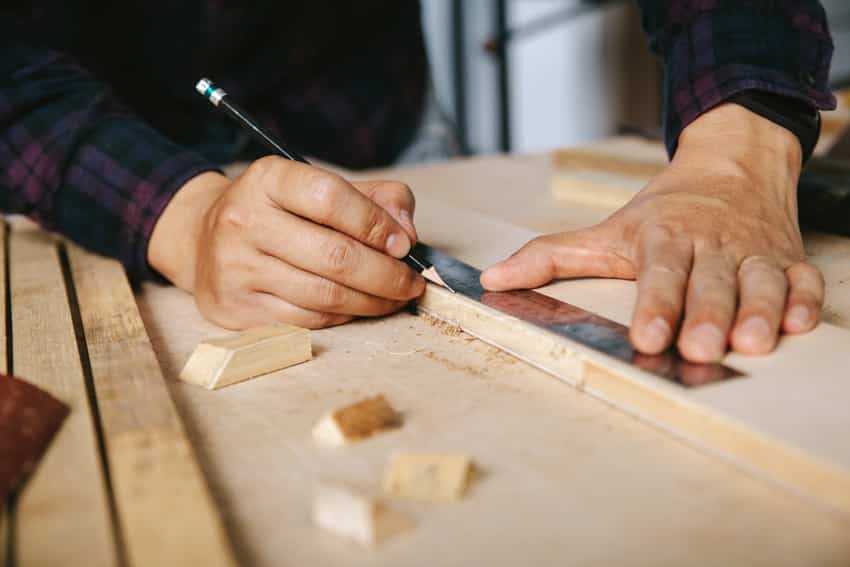 If you are installing a saloon door in a usual opening, it is up to you if you want to remove the doorstop or just leave it like that.
Saloon doors, on the other hand, can also be installed in a non-usual opening with the assistance of trim boards.
Talking about how to get the measurement, first, measure the width of the wall space or frame you are planning to install the saloon door on.
Hold for the door hinges that usually take up 1.5 inches. Start dividing by two and that'll be each door section's width. You also need to measure the length of the saloon door you will install.
Also, you can start measuring from the opening's top, middle, then bottom part. The smallest measurement is normally the size of the saloon door you will need.
However, the measurement can be customized according to the exact door opening to allow for a better fit.
See more related content in our article about the different interior door types on this page.