In this guide to wire brushed wood floors you'll see the pros and cons, wood floor types, and tips for how to clean and wire brush hardwood flooring.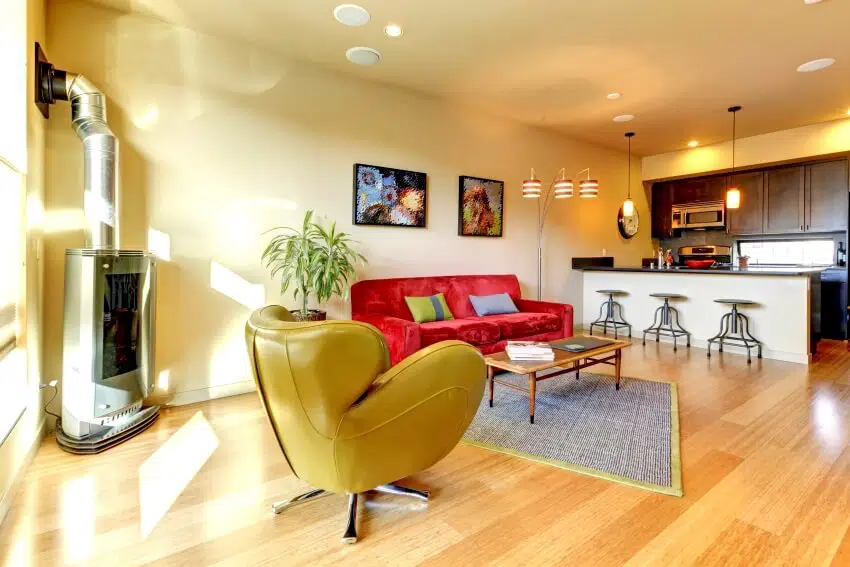 Make the most out of the beauty of wood with wire-brushed wood floors. Achieving a character-rich floor is pretty straightforward by using wire brushing that works well with popular wood species such as red or white oak or hickory.
Wired brushed wood floors will have a rougher and more natural feel of wood compared to the typical smooth surface.Their roughed wood grain texture offers a unique character and enhances the beauty of hardwood flooring.
What Is Wire Brushed Flooring?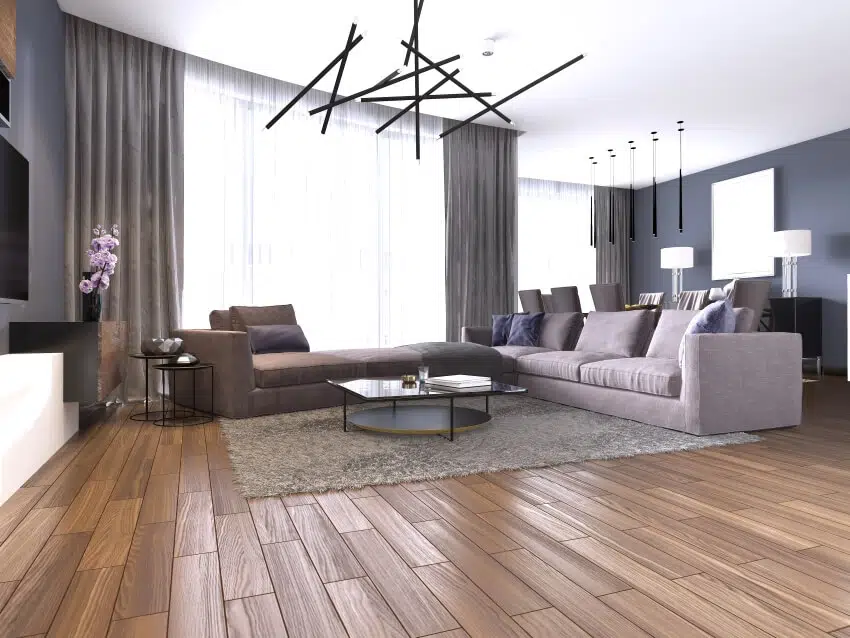 Wire brushed flooring is a finishing method that uses a hard-bristled wire (by hand) or a rotary steel wire brush that runs over the wood's surface. The finishing technique can remove the top surface revealing the soft grain of the wood, which has a more textured look.
The goal is to enhance the look of your wood floors, resulting in a subtle character compared to a naturally distressed wood surface.
You can adjust the depth of the texture from light to heavy, where the light shows a small amount of texture while heavy means having a more prominent exposed surface.
Brushed Finish Flooring Pros and Cons
Like any wood finish, owners should consider the pros and cons of wired brush flooring before deciding on this textured look.
Pros: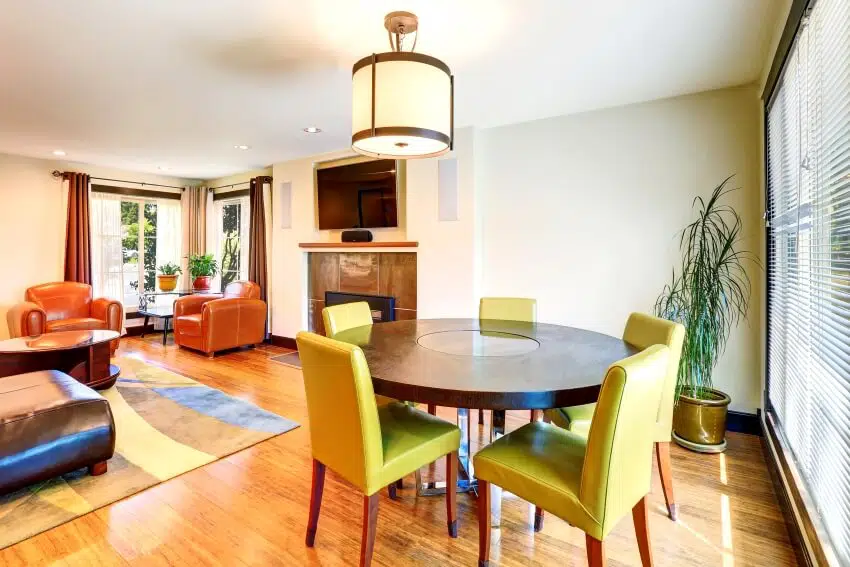 • Hides Dirt & Imperfections – Smooth wood floors tend to show damage or dirt easily, especially with pets and children running around. With wire brushed floors, the textured look can hide away damages or dirt better on your flooring.
• Durable Finish – Since wire brushing is only applied on hardwoods that belong to the higher spectrum of the Janka Scale, you'll expect your flooring finish to be very durable.
• Unique Look – Showcases a unique rustic finish that gives your wood floors a more natural look and feel.
• Consistent Appearance – A wire brushed floor does not change appearance over time.
• Less Slippery Surface – Prevent slippage due to its rough surface, which adds a grip to the flooring.
Cons: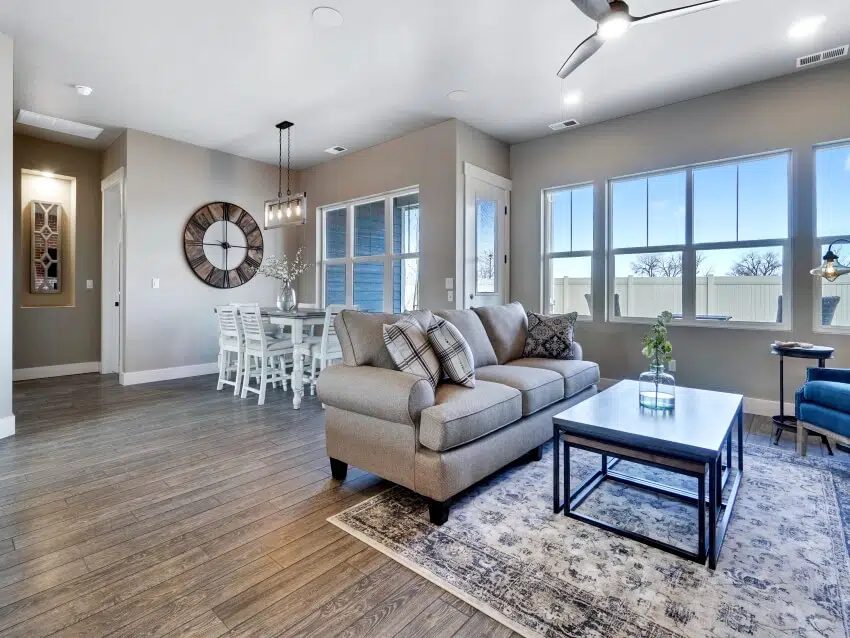 • Limited Wood Choices – Homeowners are limited on the wood species that can be wire brushed.
• Harder to Clean – It can be challenging to clean and maintain such you can't simply wipe away accumulated dirt. You can use a micro-fiber mop using varying angles to reach and pull out the dirt. A soft bristle vacuum then easily mops off the excess particles for loose debris.
• Can Be More Expensive – It can be costly since the added skills and labor is needed unless you are well-equipped to make it a DIY project.
Types of Distressed Wood Flooring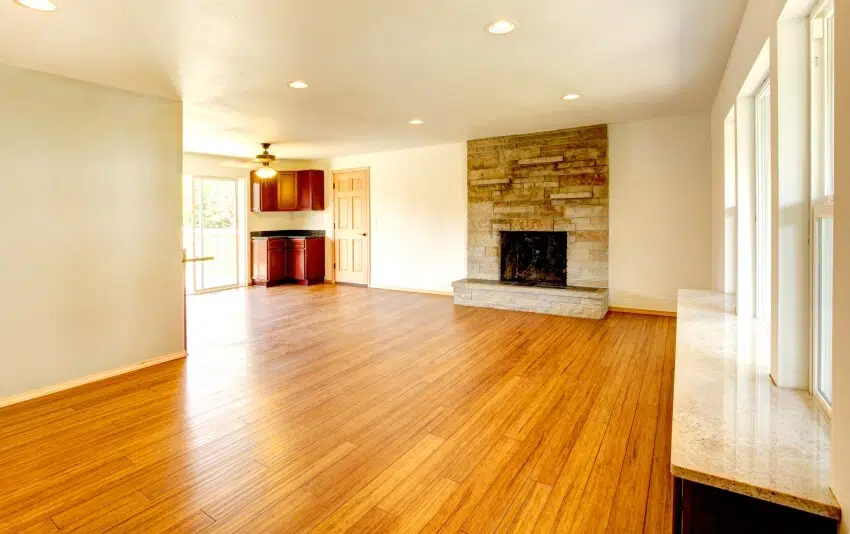 This distressing technique is typically used on wood on the higher end of the Janka scale, such as Hickory and Oak but a practical choice if you want beautiful and timeless flooring.
1. Oak Flooring
Oak wood flooring, along with maple, lists as one of the most durable wood species for floors, with white and red varieties as the most popular.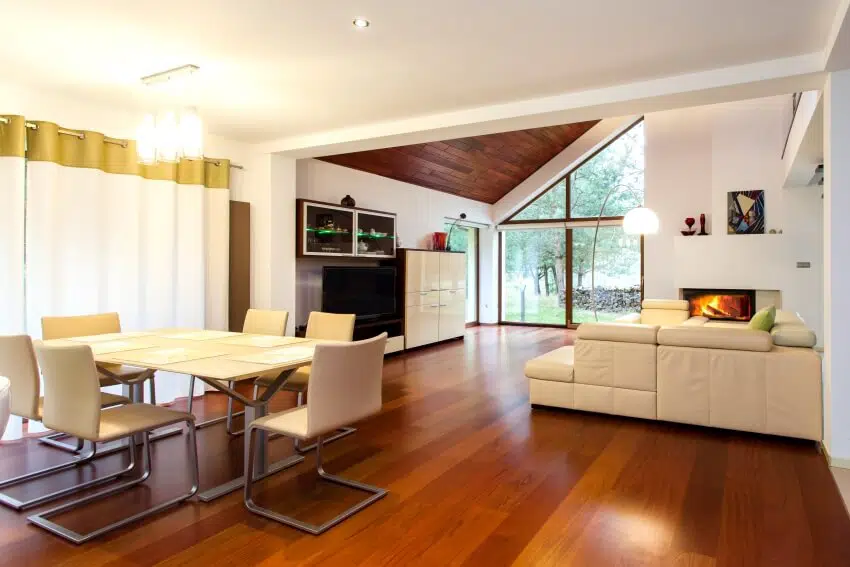 • Red Oak – Being one of the most abundant growing hardwood trees in the Eastern United States, it is readily available. The the straight wood grain pattern with uneven, coarse texture becomes prominent when undergoing a wire brushing technique. Naturally, red oak is resistant to insects, a plus with having a durable wood floor.
Red Oak Janka Rating: 1290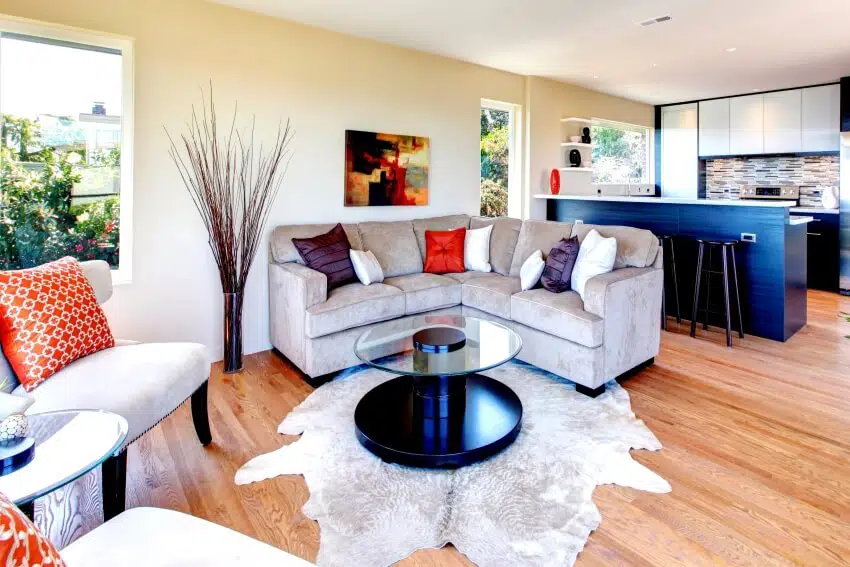 • White Oak – A favored variation of oak hardwood due to the soft olive to medium brown color that's perfect for modern interiors. If you are aiming for a distressed wood floor, oak is a great option.
Wire brushed white oak will reveal a rich straight grain texture with a coarse texture. It resists rot and is a very strong wood flooring that can last for many generations.
White Oak Janka Rating: 1360
2. Maple
Maple wood flooring is one of the hardest wood flooring types on the market, which is harder than oak, and can withstand the process of wire brushing easily. There are three popular types of maple species, namely bigleaf maple, hard maple, and field maple.
Maple Janka Rating: 1450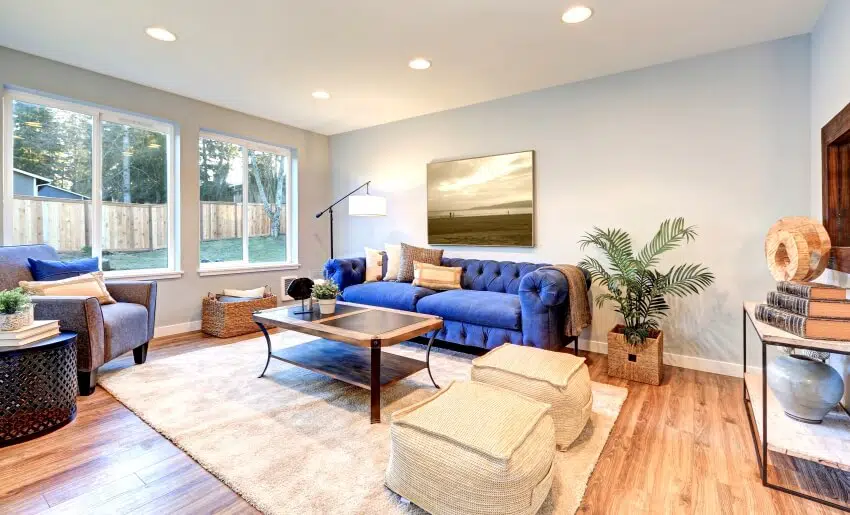 • Bigleaf Maple – The sapwood is more frequently used than the heartwood part due to the lighter tone. The sapwood has a white to cream color tone, with some varieties having a red or gold color.
When wire-brushed, bigleaf maple shows a straight or some with wavy graining. There are varieties that show a quilted pattern as well.
• Hard Maple – Also known as sugar maple, is one of the more durable versions of maple. The texture of hard maple is mostly showing a straight and uniform graining. There are birdseye, flame, wavy, rippled, and tiger variation, which gives a unique exotic appearance.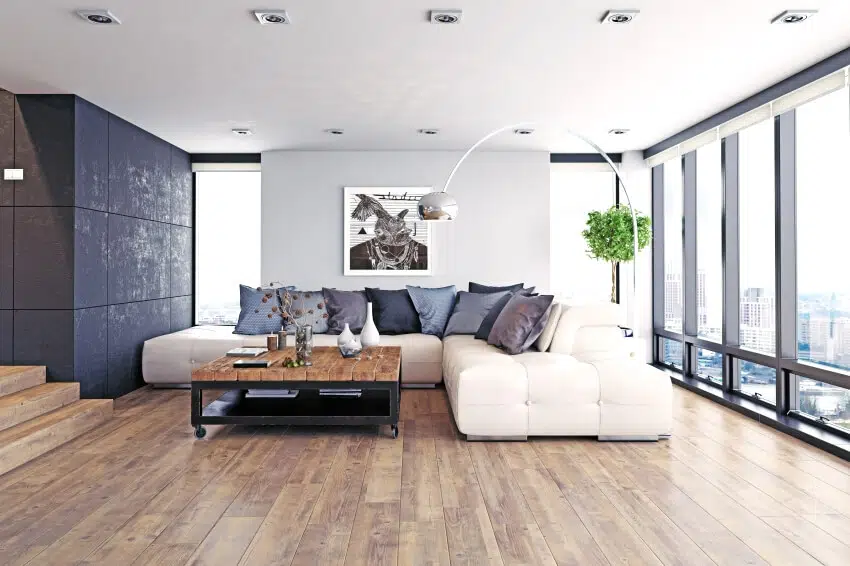 • Field Maple – like the hard maple and bigleaf maple, the sapwood is more widely used than the heartwood itself. Generally, field maple displays a curly and quilted look when an even close-grained texture.
3. Walnut
Walnut wood floors are another hardy option for your wire brushed wood floors, with the English walnut as a popular option. The English walnut displays a soft to chocolate dark brown hue with the wood grain having a medium texture with a consistent pattern.
It also has varying brown, red, purple, and gray streaks. You'll also find the rich texture having curly or burl patterns.
Walnut Janka Rating -1010
4. Hickory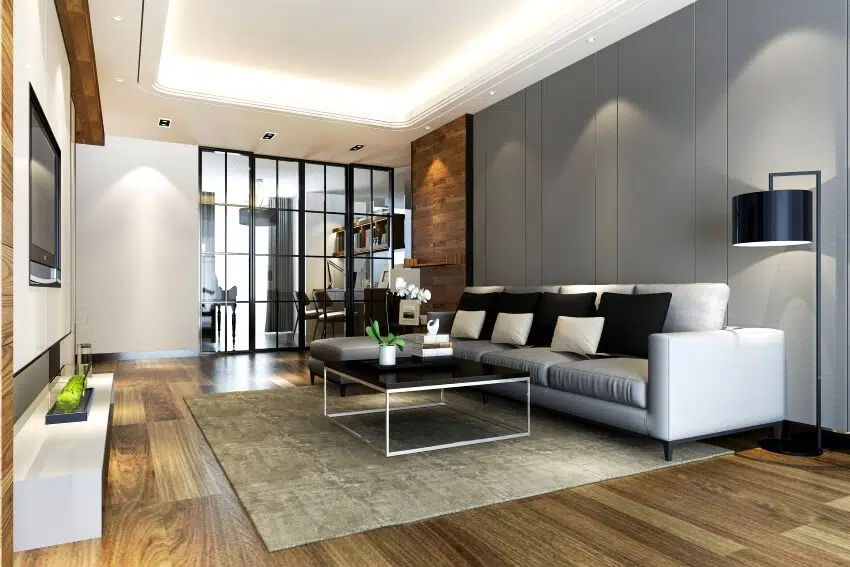 Wire brushed hickory wood floors display a reticulate pattern or web-like formation connecting between the rays and pores of the wood grain.
The very dense wood is tough with one of the highest Janka ratings making it an excellent option for your wired brush process. It displays a cream color, tan or reddish-brown hue.
Hickory Janka Rating – 1820
Wire Brushed Worn Surface Hardwood Flooring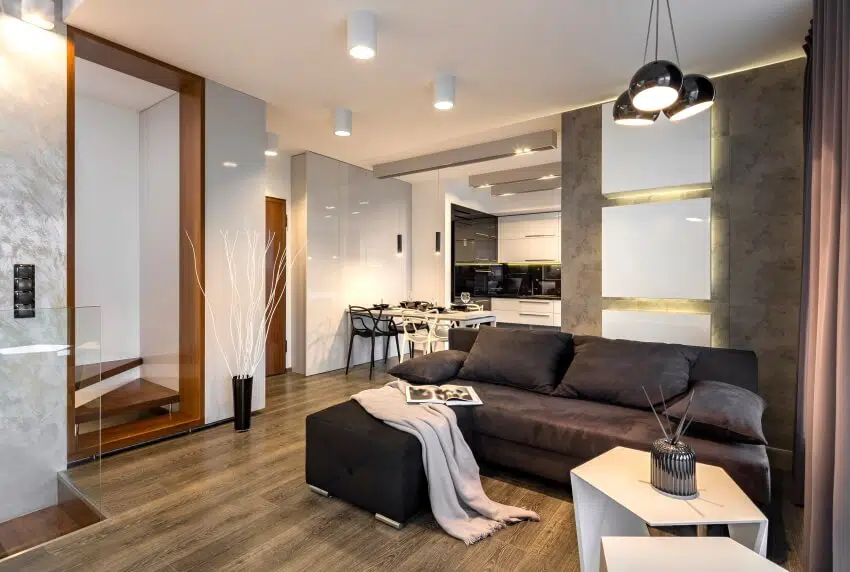 A wire brushed engineered hardwood flooring is a flooring finishing material that has undergone the process of wire brushing, where the process reveals the graining from the veneer surface.
Engineered hardwood flooring has a different composition than hardwood flooring, wherein compressed wood layers make it of hardwood and plywood covered with a veneer layer.
Not all engineered hardwood floors are created the same. It is recommended to use engineered hardwood flooring with a wear layer of 4mm.
Some manufacturers do provide thick wear layers that can be sanded twice. Check if your engineered hardwood floors can withstand the wire brushing process.
There are wire brushed engineered hardwood floors available on the market, which means there's no need for wire brushing the planks. These have a subtler wire brushed appearance, much like having a middle ground between the distressed look and the smooth surface.
The advantage of wire-brushed engineered types of hardwood floors is that you have a wide array of choices, and they are mostly cheaper than your solid hardwood floors. Wide planks and longer spans are also possible with engineered hardwood, which is a popular wood flooring choice for interiors.
Are Rough-Hewn Wood Flooring Hard to Clean?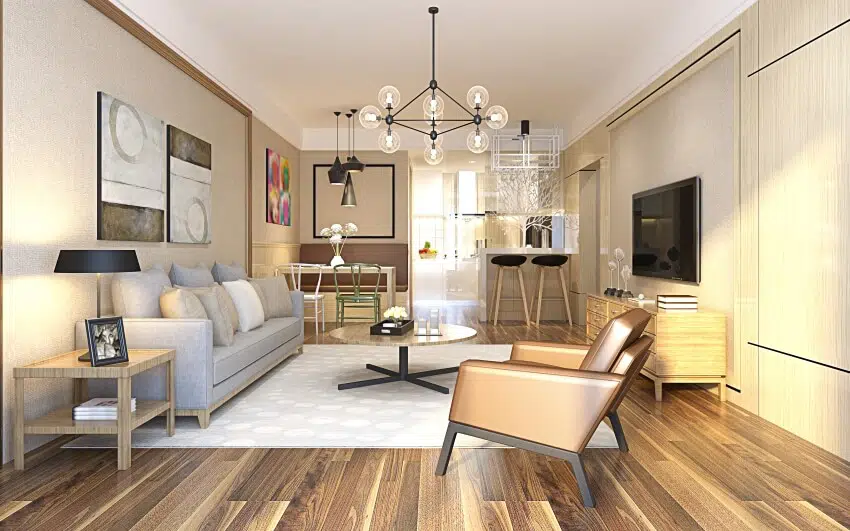 A wire-brushed hardwood floor is slightly harder to clean than one with a smooth finish. The floor can be kept clean simply by sweeping it when the finish is smooth and well-maintained. On the other hand, a brushed floor has a lot more texture.
This means that dust and dirt will collect in the tiny crevices. To make sure you get all of the dirt, you'll have to do a slightly more involved sweeping job. Your best bet might be mopping instead.
On the other hand, Brush floors do not require as frequent cleaning. The wire brush scratches will muffle some light reflected off the floor.
As a result, dust and dirt will be less visible. Furthermore, dirt can scratch the wood's surface. If the surface of the wood has already been scratched, this isn't as much of a concern.
How to Clean Wire-Brushed Hardwood Floors?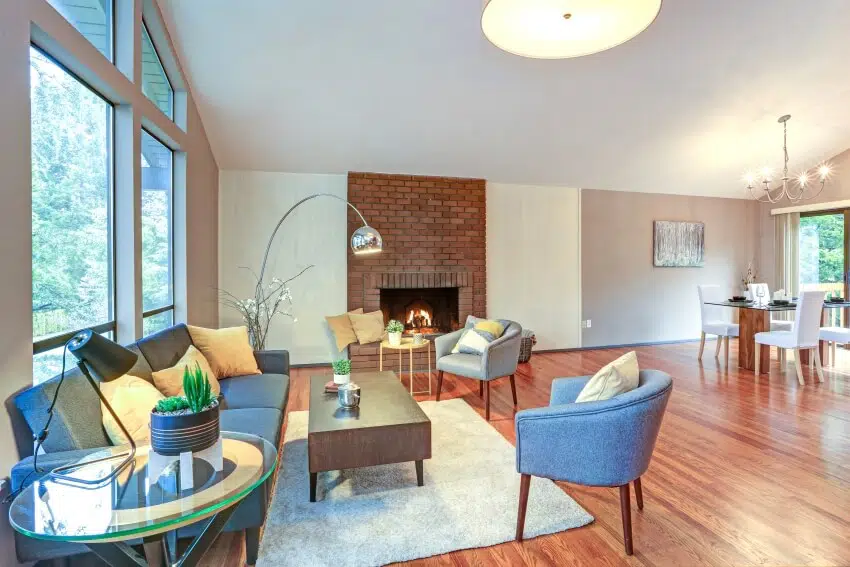 Thorough sweeping is necessary to remove all dust and dirt. In this case, a mop might be more helpful. It's also worth noting that wire brushed floors have UV finishes. As a result, you don't clean the wood; instead, you clean the UV finish. The finish serves as a protective layer for the wood.
Always use high-quality products to clean your floors. Wood floors can get damaged if you use inferior products.
• Avoid using water and vinegar solution when cleaning as the acid can break down the wood's surface.
• Avoid applying wax on your floor. Consult an expert when you want to refinish your floor.
How To Wire Brush Hardwood Floors?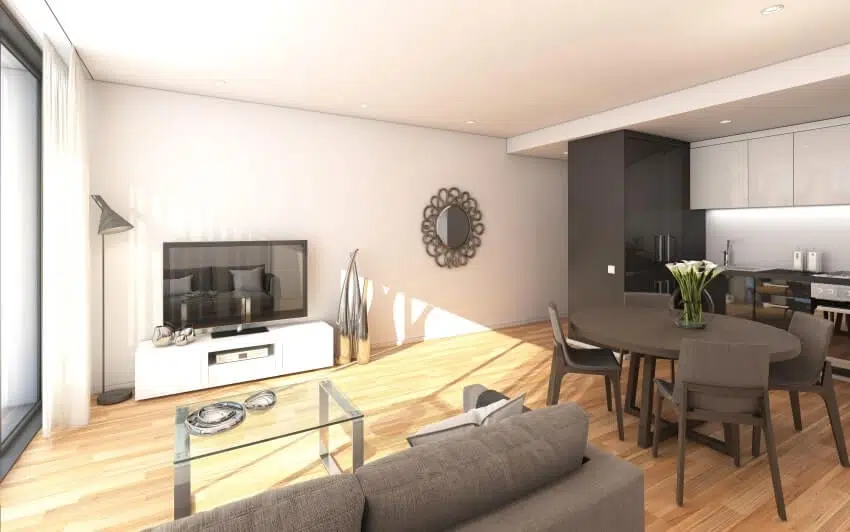 Determine which side of the wood you want to work on first, then wire brush in the same direction as the wood grain with the wire brush. The brush's firm bristles will begin to wear away the wood's softer grain, leaving only the hard grain. This will give your wood a distressed texture by creating natural-looking ridges on the surface.
Wood Preparation
1. First, pass 50 grit paper at 15 degrees.
2. Pass with 60 grit paper
• Remember to vacuum between each step.
1. Edge with 80 grit, then hand scrape the edges.
2. Match the edges with a field scratch pattern.
3. Hand sand with 60 grit, similar to the final cut.
4. Apply water popping to soften the grain to allow the wire brush to "sand" the surface. The process helps the grain stand up to act to dry quicker. Use 50 -50 water and denatured alcohol solution for water popping.
5. Let the application dry.
6. Second, water popping with a water solution.
Wire Brushing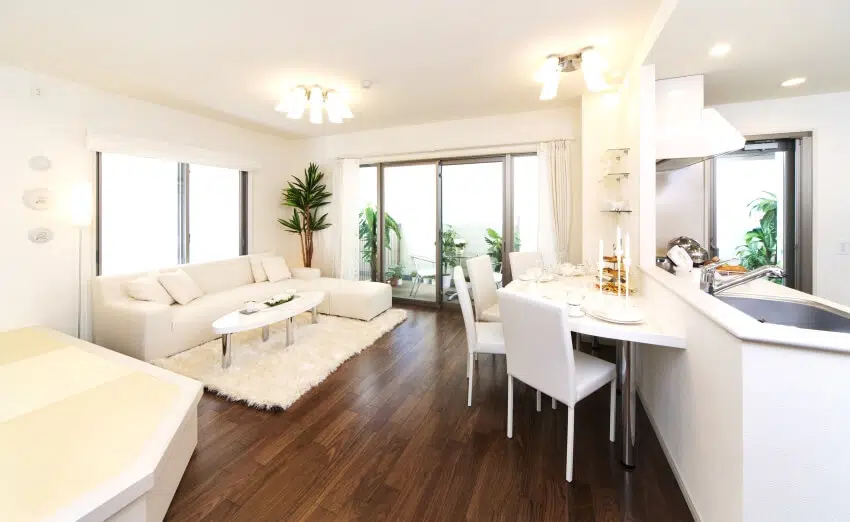 1. Set your rotary steel brush:
• Set handle in a high position for aggressive bite
• Set Epoch on high speed
• Have all weights loaded
• Sand perimeter first
• Work from wall to center in 6" steps
2. Start on the joints, but joints then run back at the center then run horizontally. Vacuum between each step.
3. Buff out the Abrasion Marks
Setting:
• Set Handle in Low Position for Less Aggressive Bite
• Low Speed, No Weights
• Buff with a Consistent, Steady Pace
• Buff Parallel to Grain in 6" Steps
Visit our guide on hand scraped hardwood flooring for more related content.