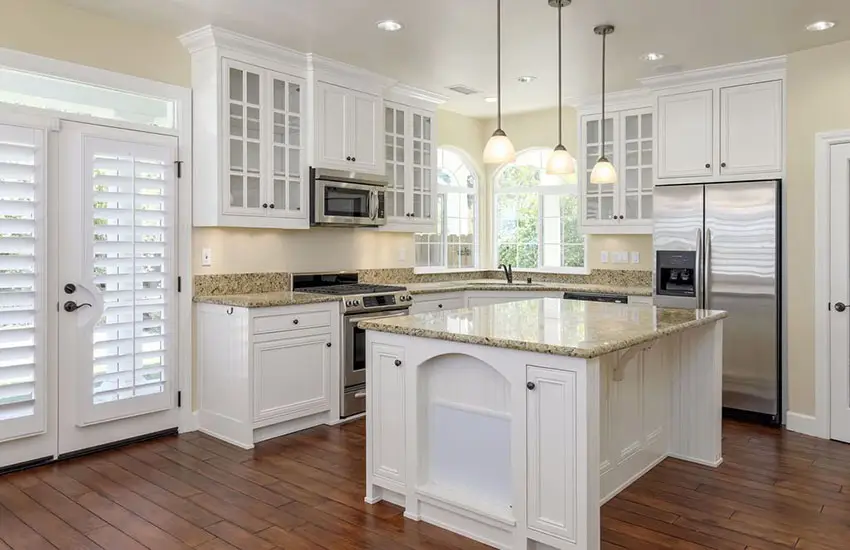 Engineered hardwood flooring in the kitchen is beautiful, and can cost way less than traditional hardwood. Engineered hardwood flooring refers to the product made out from a core of hardwood or plywood of about three to twelve layers which are pressed together by means of cross layering and gluing. There is a top layer of hardwood veneer being glued on the core's top spot. There is availability of this kind of flooring for almost any kind of wood species. Visit this page for more info about the pros and cons of solid hardwood floors in the kitchen.
An advantage of making use of engineered wood floors is that it has more resistance to moisture levels compared to the solid wood flooring. In this connection, it can be installed in damp basements or spaces which have either higher humidity or lower humidity than normal levels. It can be easily installed by directly gluing it down over the dry concrete slabs on top or below grade or stapling it down over the wood subfloor.
Engineered hardwood floors come in variety of widths from three to seven inches and in different thickness from three-eighth to three-forth inch. They also come in various domestic and exotic hardwood species. These kind of wood floors are manufactured in two ways. Firstly, the sliced or sawn cut wherein the top surface wear layer is cut from the log showing a natural appearance of wood and projects a finer graining. Also, this kind of cut is able to allow a thicker wear layer. Secondly, the rotary cut wherein the veneer hardwood wear layer is being peeled off the log by means of using big lathes. Its peeling method can have wilder graining.
Engineered Wood Floors Pros and Cons
Pros
– Looks amazing and costs much less than solid wood floors
– Modern engineered wood floors are virtually indistinguishable from solid wood flooring
– Wide variety of wood types and finishes available
– Can be sanded and refinished repeatedly, but not as frequently as solid wood floors
– Generally more receptive to changes in weather, and more resistant to moisture and humidity than regular wood flooring- Can be installed over under floor heating unlike real hardwood
Cons
– It is not real solid wood flooring which may be an irritation to some people.
– The lifespan of engineered wood flooring is not near as long as real wood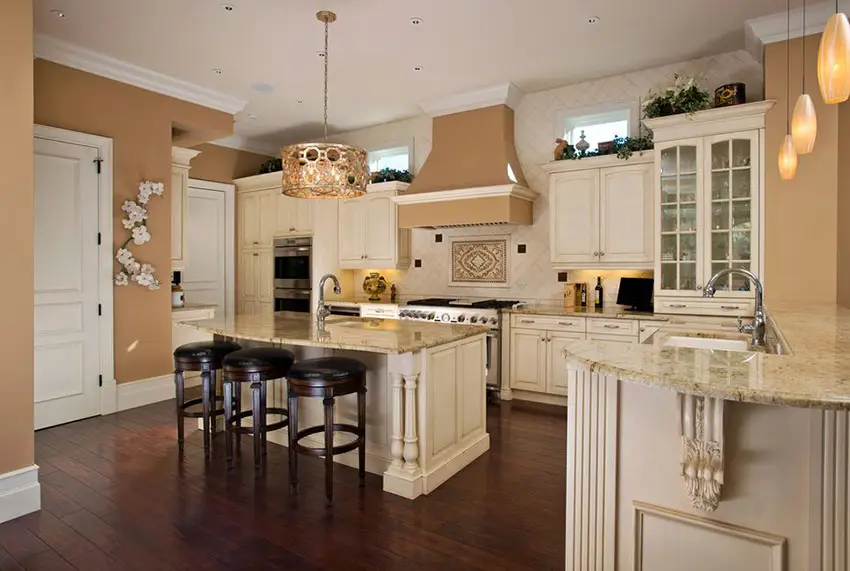 It is important to know your own demands regarding the flooring of your kitchen. Be aware of what type of materials that you want installed. If the preferred area for the new flooring will be frequently walked-through and encounter daily foot traffic then the engineered floor is most likely the best choice. In this way, you will have less maintenance. With its thick wear layer you can just sand and refinish the floor if there is a need to. An area that does not being walked-through many times does not necessarily need a thick wear layer. Indeed, engineered floors are very much durable for areas receiving much more foot traffic.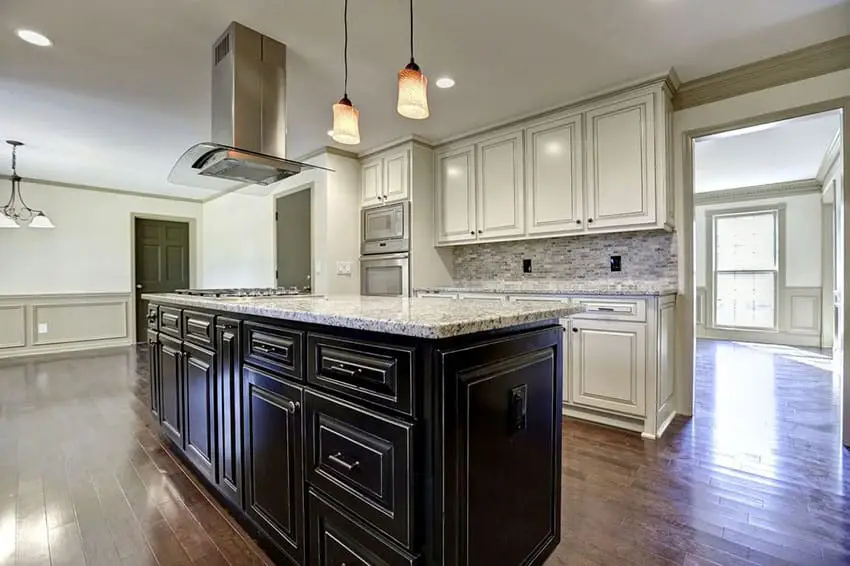 Engineered wood is regarded as most closely aligned to a solid hardwood. It as well has a resemblance when it comes to the price. By using it, the resale value of the house becomes higher as well. With regards to installation, it falls under moderate difficulty. It goes through the process of stapling and gluing to the sub-floor just like the solid hardwood but there is a possibility of purchasing floating engineered flooring which can ride with independence on the subfloor. Mostly, these kinds of floors can be installed in any room with the exception of rooms that are highly prone to moisture like the bathrooms. The product is made out of wood which has little conduction to cold making the surface warm for comfort.
Here's a short video on how to install floating engineered hardwood flooring.
Related Kitchen Interior Design Articles You May Like
Types of Kitchen Flooring – Kitchen Design Ideas – Kitchen Remodel Cost Guide – Solid Wood Kitchens – Hardwood Floors in Kitchen Pros and Cons