Here's our gallery of beautiful interior designs with hand scraped hardwood flooring.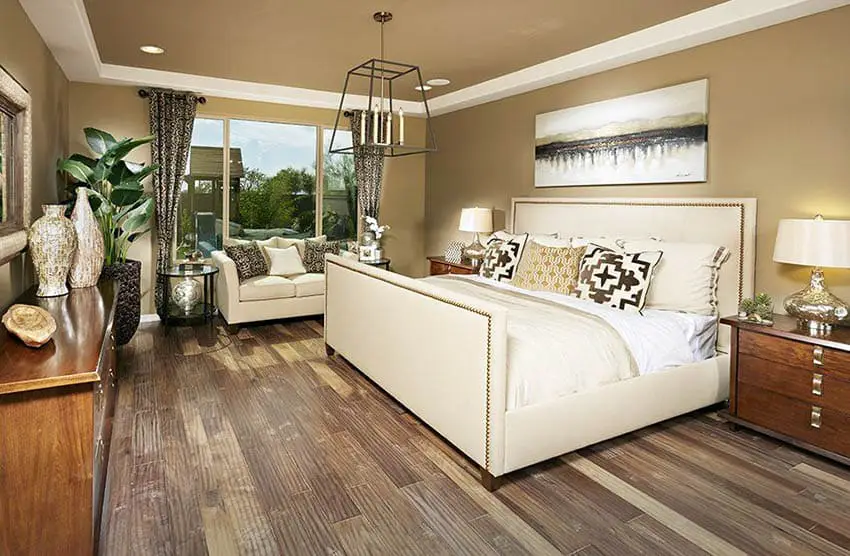 Looking for that unique hardwood appearance? Something different to add interest or intrigue to your home? Hand scraped wood flooring can do just that and offer an authentic and rustic look! Hand scraped wood it intentionally created to look worn and distressed. This product can be used in old homes to keep the historical, worn elements that can properly reflect the style and character.
Another good space for hand scraped wood is to create a vintage, antique style, often to appear similar to old farmhouses, estates or castles. Some benefits of owning hand scraped word are the unique appearance, durability, and low maintenance. This flooring type is often thought of as a piece of art, usually a decorative piece in a home, and the craftsmen are often thought of as artists, needing practice and creativity to properly create the wooden masterpiece.
Hand scraping is a technique that was used before machines were created to produce these flooring products. This was used to level out the irregularities of the wood, typically by hand. Now, as times have changed it has become the opposite and it is used to add irregularity to the wood and is typically done by machine. When this was done by hand the technique was for a craftsman to pull a draw knife, which contains a single blade with handles one both end for gripping, repeatedly towards him shaving off layers of the wood. This will make the surface more even and will leave scrapes that give it the 'hand scraped' quality that is desired.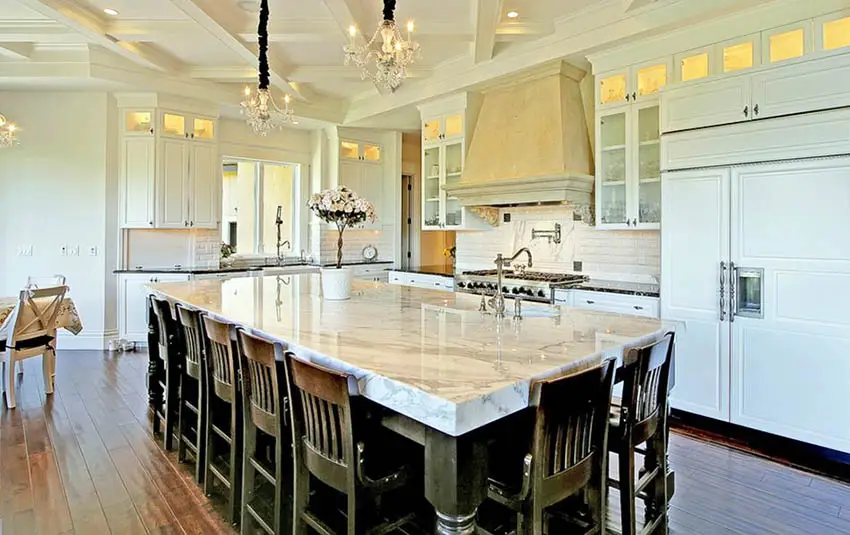 A different option called distressed hardwood flooring uses machines to replicate a similar process, with a computerized system instead of a human doing the labor. The machines will skim the surface of the wood and create rows with depressions in the wood. When the wood is sanded each sanding wheel will be a different size to make the gouges and scrapes seem random.
This method can be done on both solid and engineered hardwood flooring. Due to the added labor costs the prices will be pumped up for this decorative detail. By level of difficulty if you wish the boards to be scraped by hand for an even more unique look that will cost more than being scraped by a machine. Prices for hand scraped wood will vary based on the type of wood selected and any extra finishes, installation patterns, etc that you may want. Installation will be a little trickier than the average hardwood flooring installation. This will mean hiring a professional may be the best way to go to avoid damaging the already expensive hand scraped boards.
Hand scraped woods can still be finished with urethane, which is a clear coating that will allow the wood to be more durable and need less maintenance. Even with the finish hand scraped wood will not require much maintenance due to any scrapes or bumps on the floor will blend in very well with the already scraped flooring. Another great thing about hand scraped flooring is not having to worry about it getting worn in, the more it is used the more natural it will look.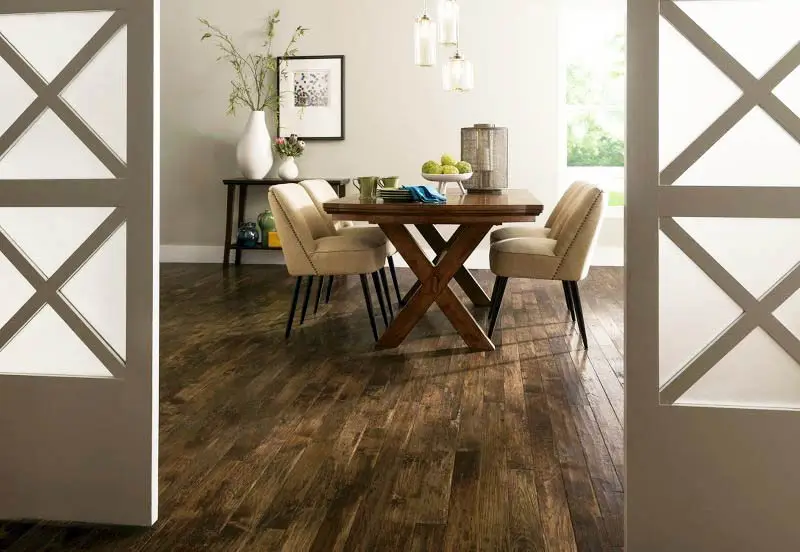 Solid hickory hand scraped wood flooring – See at Wayfair
Hand Scraped Flooring Contractor Buying Tips
If you are considering remodeling your home interior by hiring a contractor and using hand scraped wood flooring there are a few tips to consider. To start, it's a good idea to get at least several estimates from contractors to ensure you are getting a competitive price.
The contractor low season for flooring is in the fall and early winter. Waiting to get bids for your remodel project until then can save you substantially, as contractors generally do not have as much business and may offer discounts.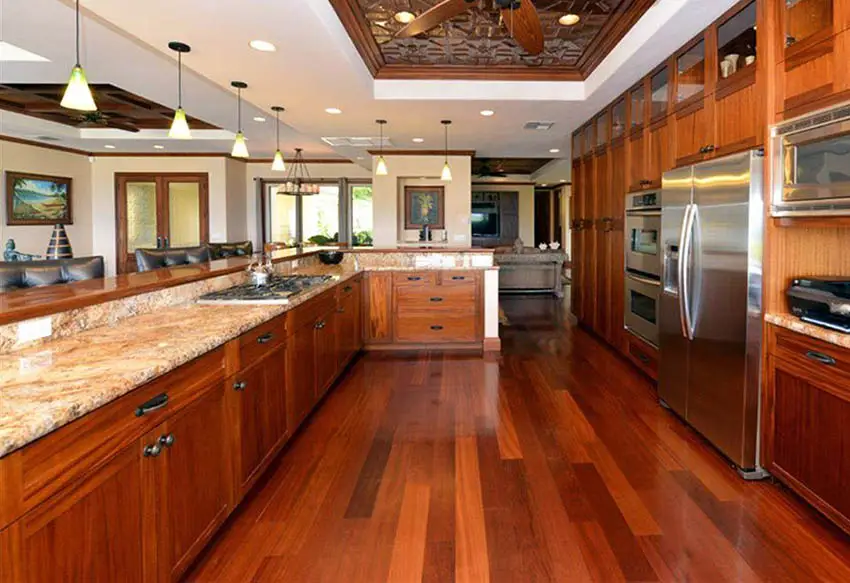 Kitchen with mahogany hand scraped flooring.
Hand Scraped Flooring DIY Tips
If you are thinking about purchasing and installing hand scraped flooring yourself there are a few tips to help. Before purchasing the flooring you want visit several flooring supply houses to check prices. Don't be afraid to negotiate for a better price as flooring businesses do often have some wiggle room to lower prices. In addition you may want to budget an extra 7-15% on top of your estimated overall flooring costs for trim work, patterns and difficult angles.
Before purchasing hand scraped wood flooring you will also want to consider whether to buy solid or engineered wood. Solid hardwood flooring can last much longer than engineered flooring, however it can also be much more expensive. If you decide to save money and go with engineered wood floors make sure to check out the thickness of the wear layer. Engineered hand scraped floors with a thicker wear layer can be sanded & refinished from 3 to 5 times which make them a great choice.
Some types of flooring has a better hardness rating than others. It's also important to look at a wood's grade to help determine its overall quality. Take a look at our gallery of types of hardwood flooring for more details about quality, grade and appearance.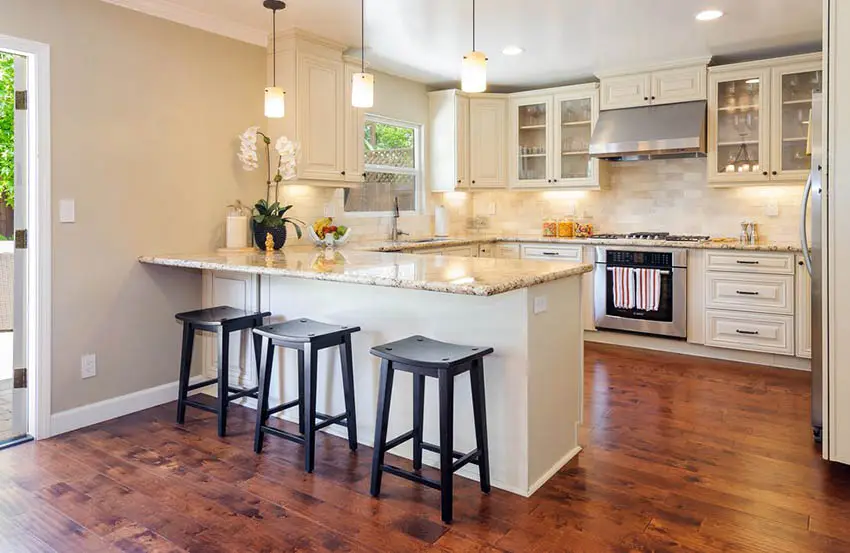 Kitchen with maple hand scraped floors.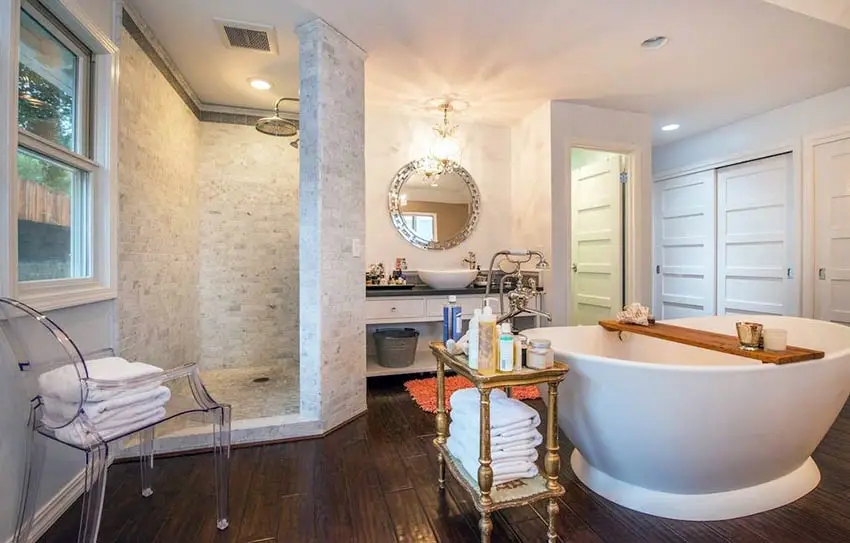 Bathroom with hand scraped Acacia hardwood flooring.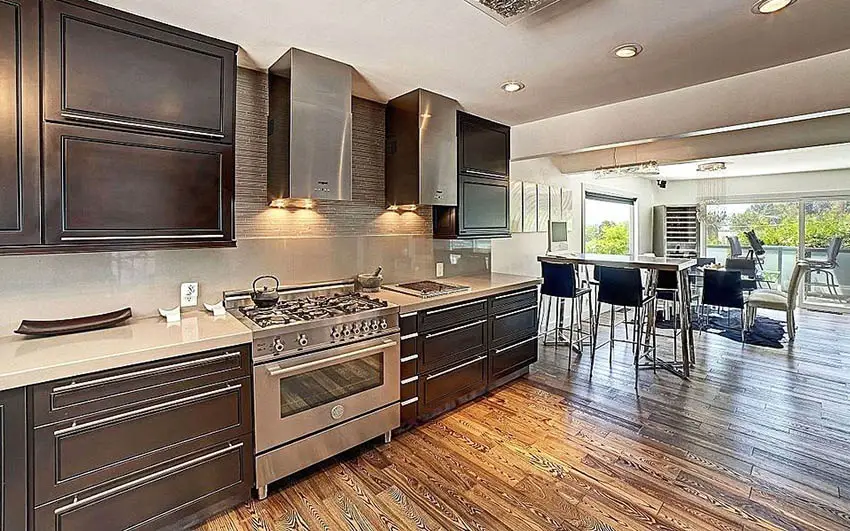 Transitional kitchen and living room with Acacia hand scraped flooring.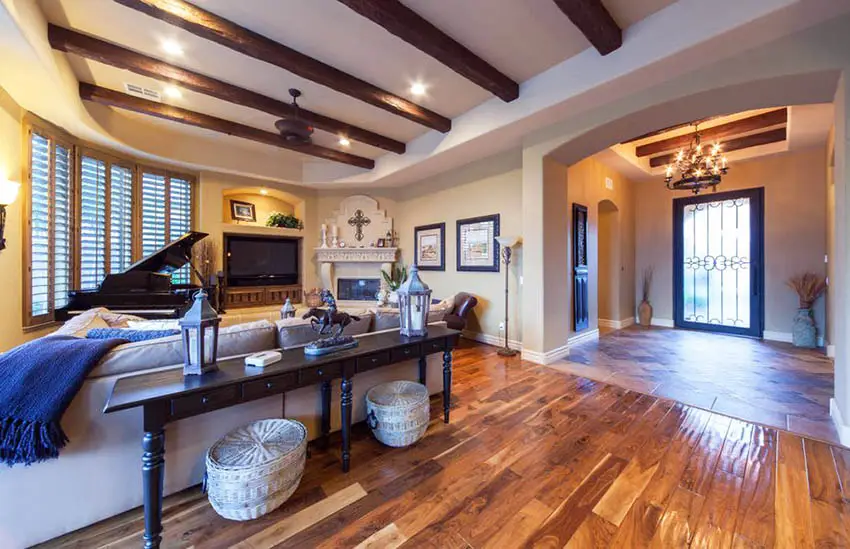 Living room with hand scraped Alder wood flooring.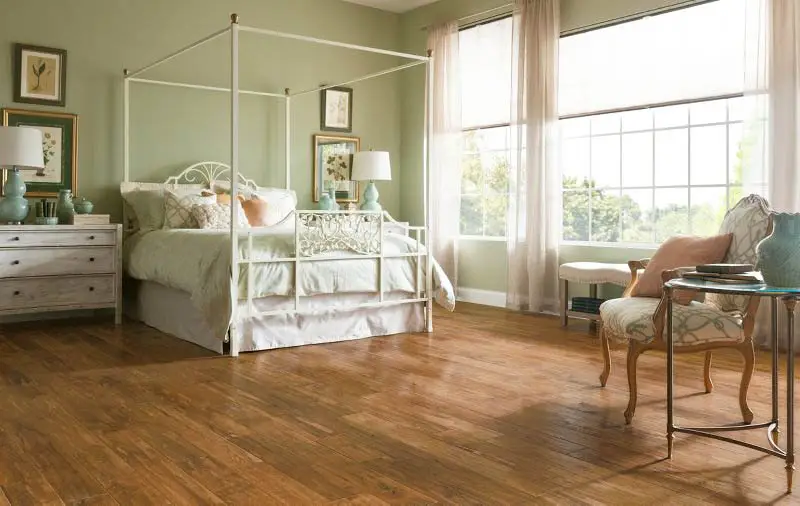 Solid hickory hand scraped flooring in bedroom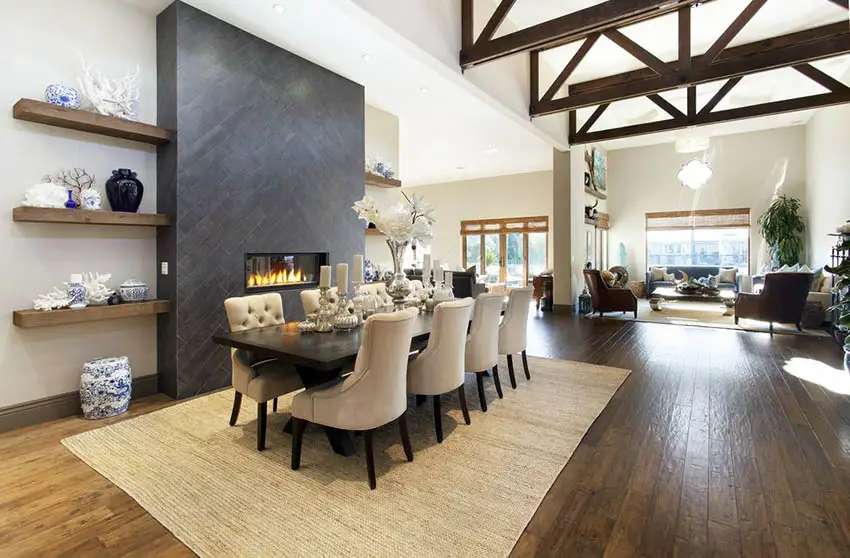 Expansive dining room with hand scraped hardwood flooring with a woven jute rug to protect from scratches and scuffing.
For more designs see our living rooms with hardwood floors gallery.