Here we share our hickory flooring pros and cons guide including what is, how hard it is, its reasons for and against, durability, cost and hickory wood maintenance.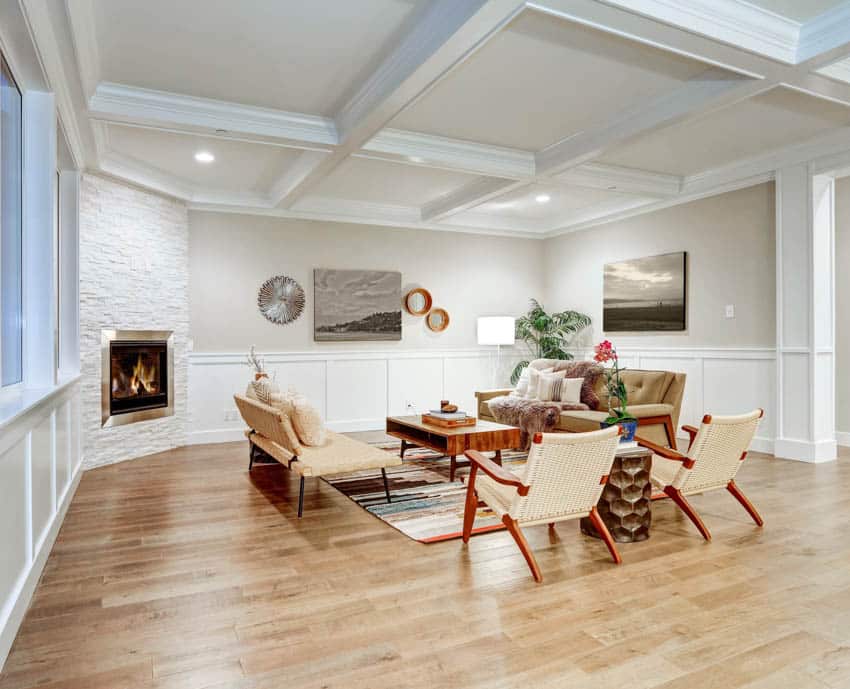 Hickory floors not only enhance the aesthetics of one's home. These flooring options also improve air quality and room lighting, are effortless to clean and do not require complicated maintenance. However, hickory can also present a few issues families may be ill-prepared to handle.
Hickory is one of the best hardwoods for modern flooring. Not only does it look elegant, but it is also one of the hardest materials one can install on the floor.
Understanding the hickory flooring pros and cons will help homeowners make an intelligent decision.
Is Hickory a Hardwood?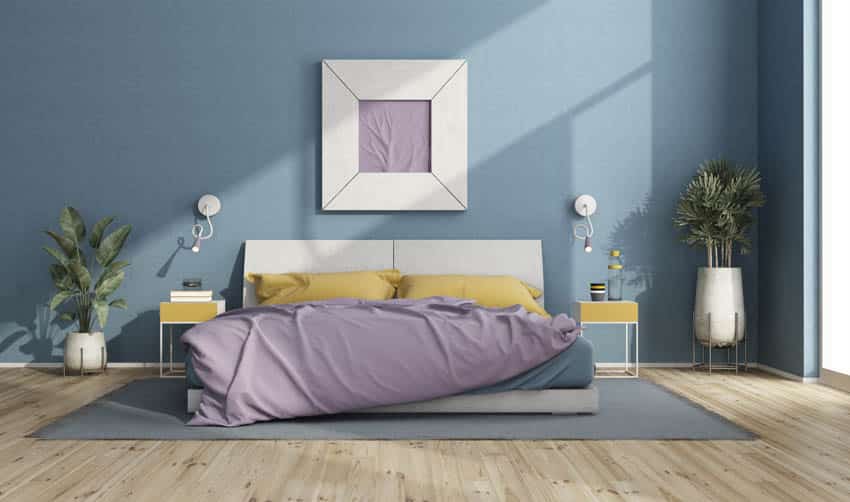 Hickory is a hardwood and is one of the most common lumber woods in the US. There are about a dozen hickory varieties all over the country, with some growing as tall as 100 feet.
This hardwood features color variations, mineral streaks, unique knots, and intricate grains within a single plank. Because of these grain characteristics, many families shun hickory because of its unpredictable aesthetics. Read more about our guide on wood floor patterns here.
How Hard is Hickory Wood?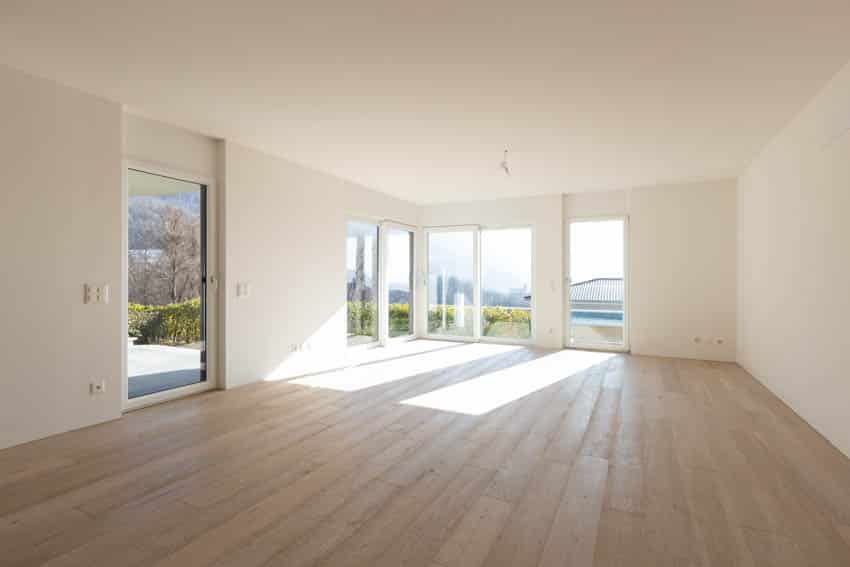 If one looks at the Janka Wood Hardness Scale, hickory has a score of 1,820. It is about 30 percent stronger than the most common hardwood used in flooring – white oak. Hickory is also more scratch-resistant than pine and teak, other popular wood flooring options.
Hickory Flooring Pros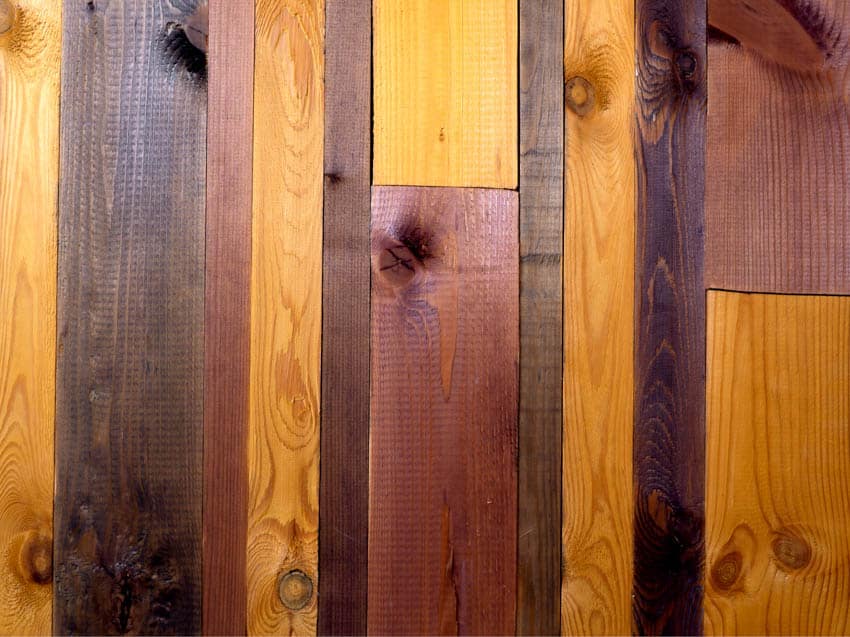 Here we share the pros of hickory flooring.
Hickory Brightens Any Room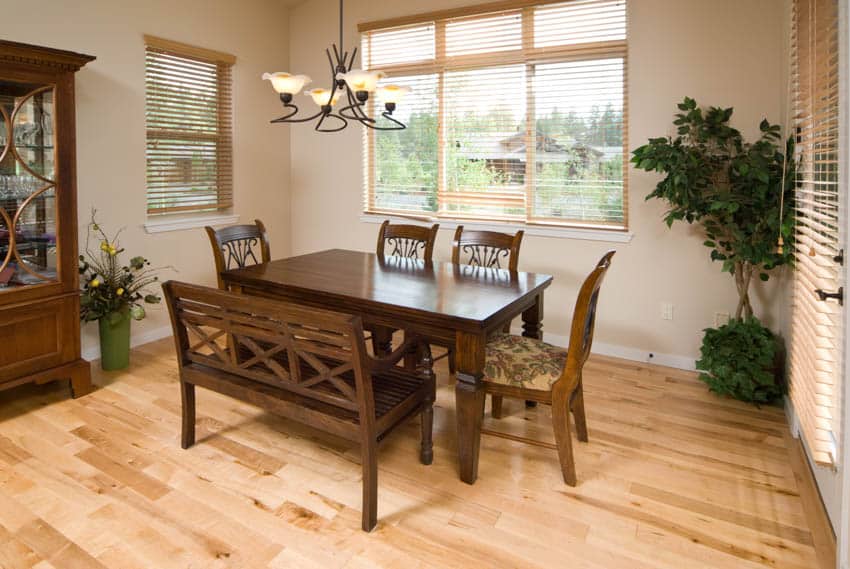 Hickory has light natural tones, ranging from pale golden-brown to creamy brown. Its bold grain patterns can also complement the lightness of the wood. It is perfect for framing dark-colored pieces of furniture and walls.
Easy to Add Stains and Finishes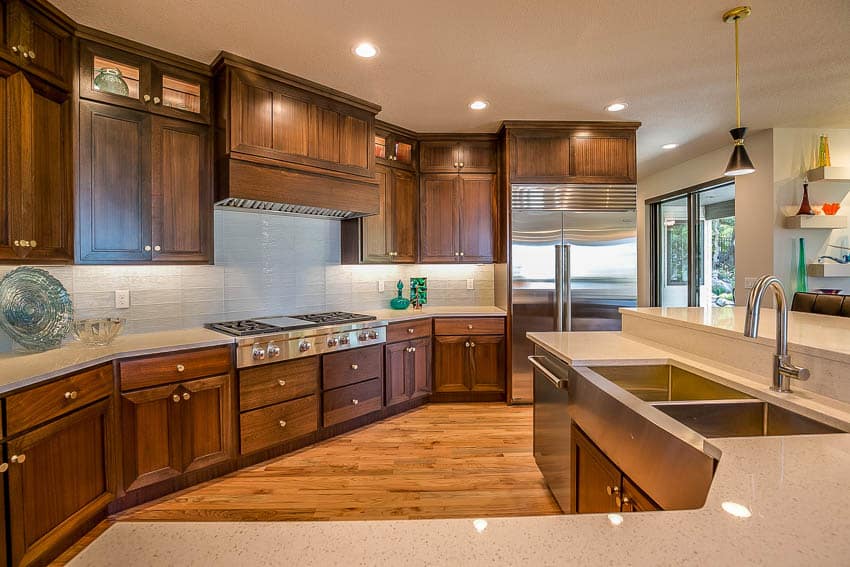 People who do not like hickory's natural tone can rest easy knowing this wood can take stains and other types of wood finishes exceptionally well. It can turn the floor from a natural wonder to an elegant masterpiece.
Excellent Scratch Resistance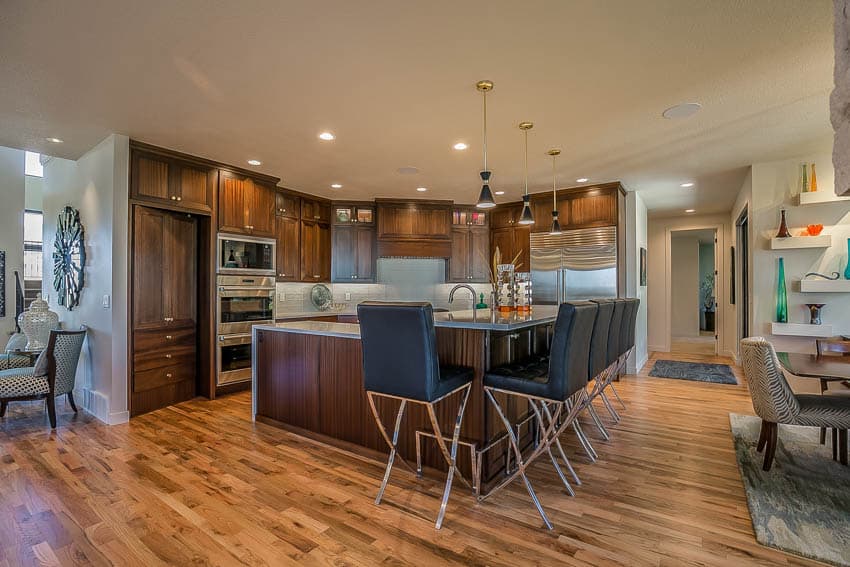 As mentioned, hickory ranks high on the Janka Wood Hardness Scale, beating the industry wood floor standard – white oak – by as much as 30 percent.
Its strength gives hickory exceptional scratch resistance, making it the perfect flooring option for movable pieces of furniture.
Hassle-free Maintenance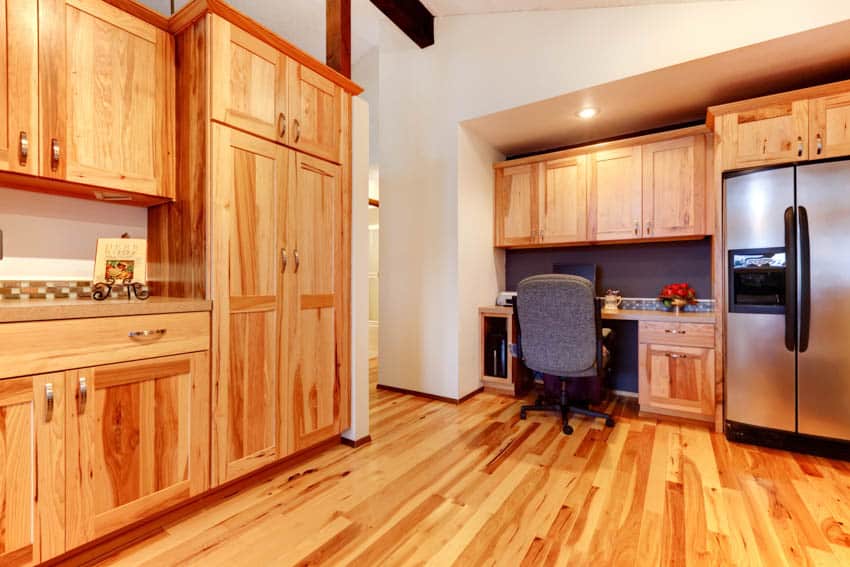 Maintaining hickory hardwood floors is as straightforward as dry mopping them after applying a suitable floor cleaner. Regular sweeping and dusting should also maintain its strength and durability.
More Resistant Against Humidity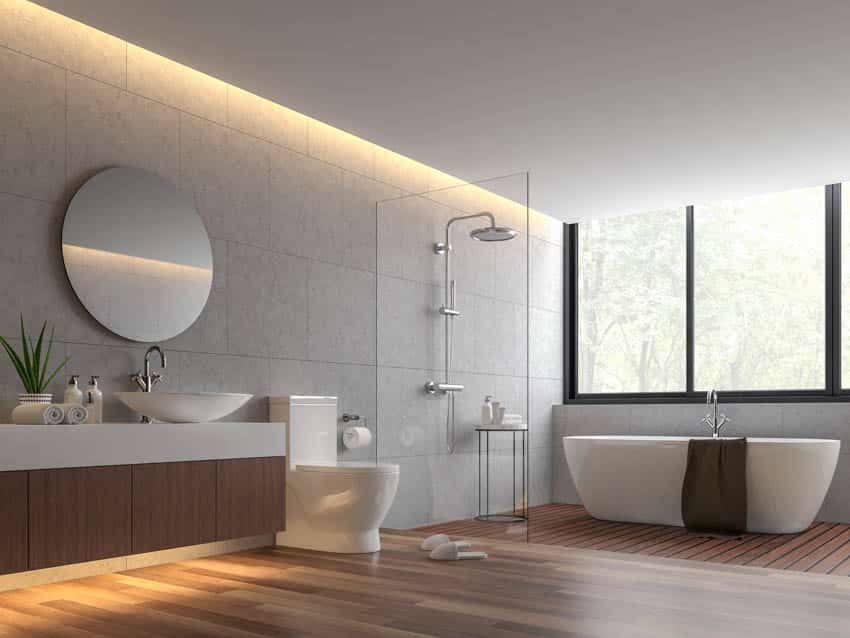 While no hardwood flooring is 100% weather-resistant, hickory tops other flooring options because of its excellent moisture resistance.
It is suitable for homes in humid places where other flooring options may fail because of water damage. Read more about our guide on how to fix water damaged wood floors here.
More Affordable than Exotic or Rare Hardwoods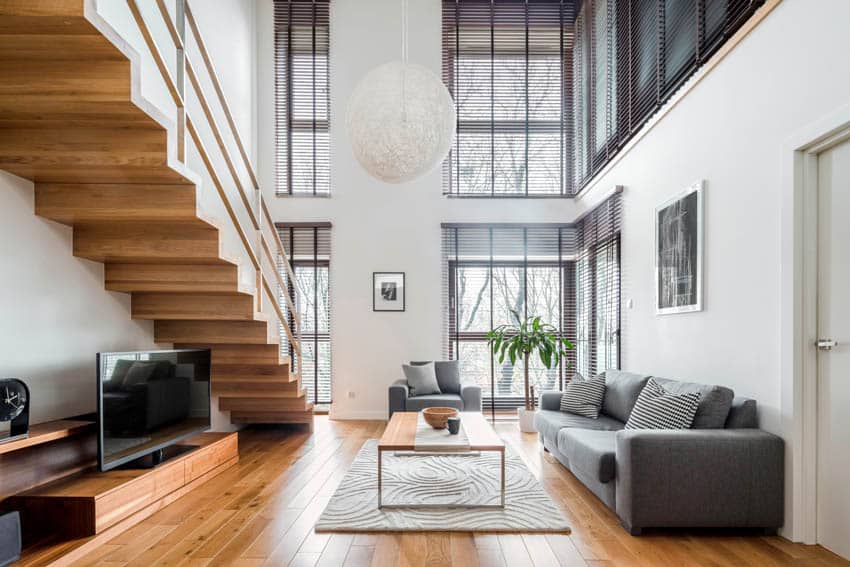 In general, hickory is more expensive than white oak or other wood flooring options. However, it is more affordable than exotic or rare hardwoods, including Brazilian teak, Merbau, and Brazilian oak.
Increases Property Resale Value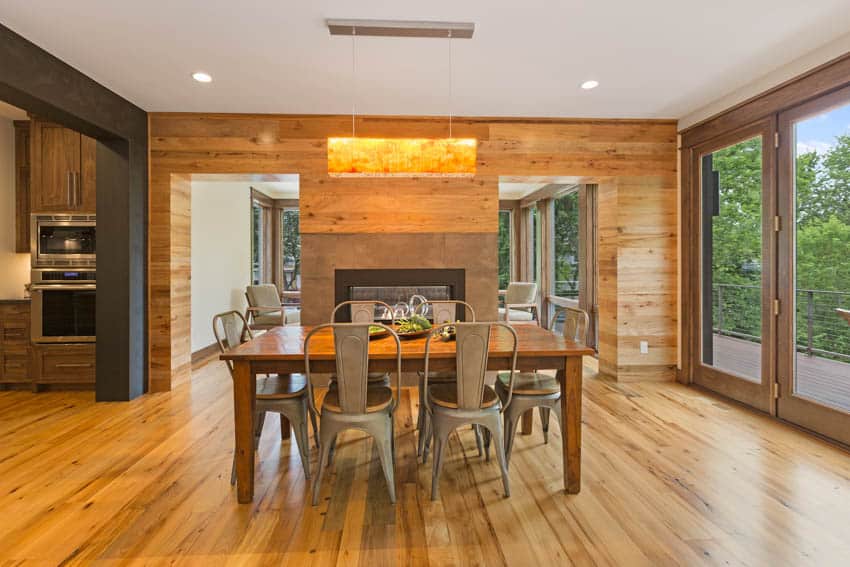 Its exceptional durability, phenomenal scratch-resistance, exemplary moisture-resistance, and unique grain patterns make hickory hardwood a wise flooring option.
It increases the property's resale value because it can outlast the future owners.
Hickory Flooring Cons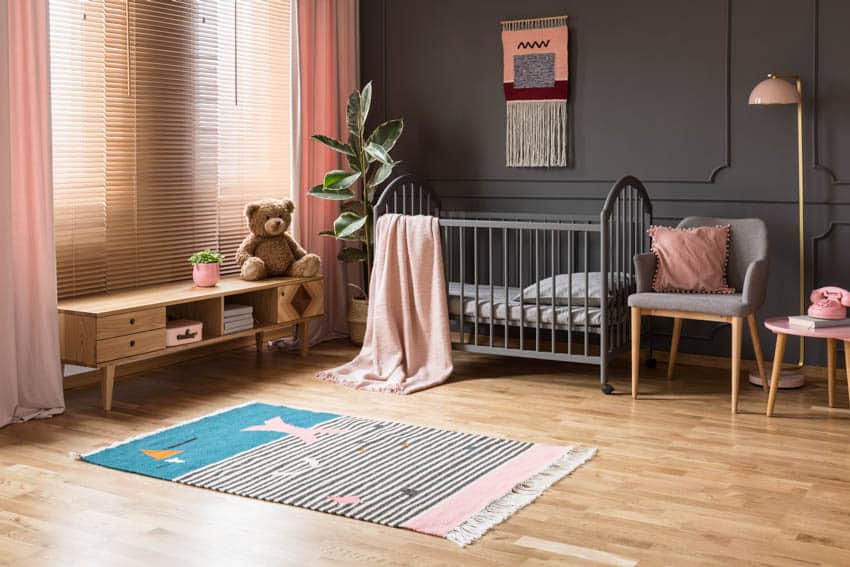 Here we share the cons of hickory flooring.
More Expensive than Traditional Wood Flooring Options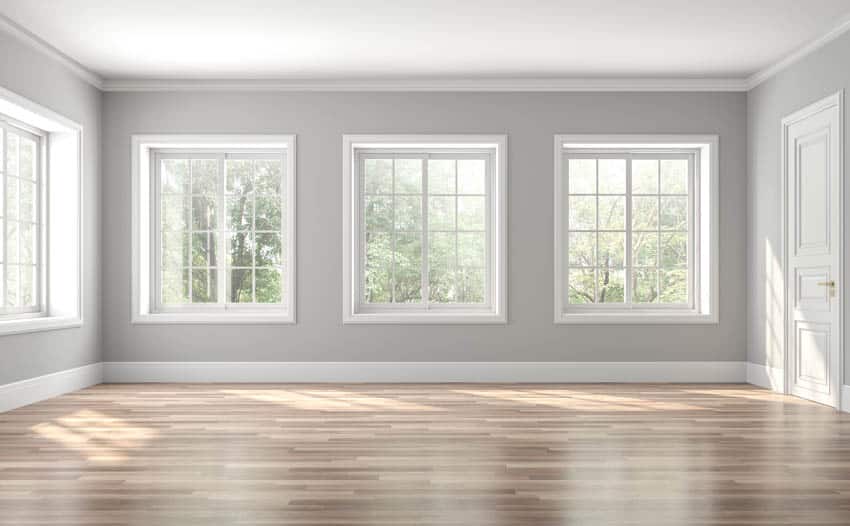 While hickory is a common lumber wood in the US, the supply is less than other wood flooring options, such as pine and oak. That is why hickory hardwood is more expensive than conventional wood flooring options.
Not for Novice DIYers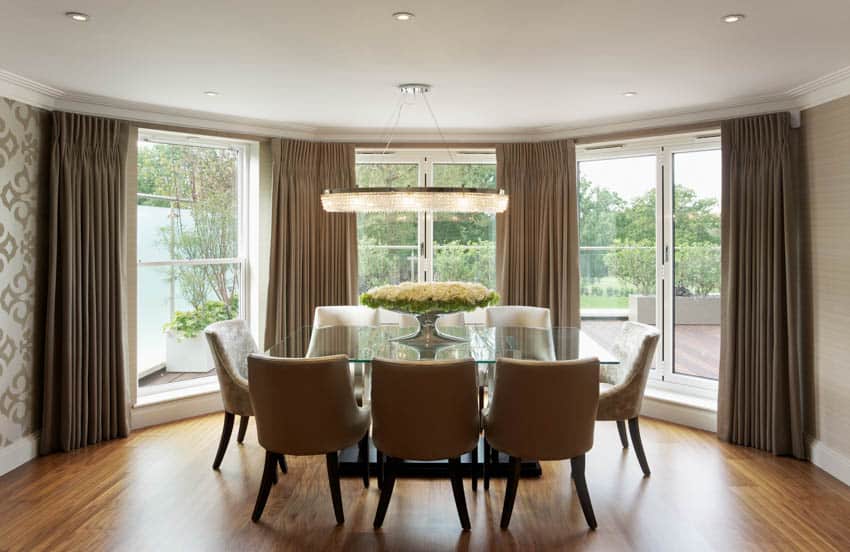 Hickory's strength can also be its Achilles heel. Novice woodworkers may find cutting and shaping hickory hardwood challenging. One might need special tools to cut and shape hickory planks according to their design needs.
If one wants an easy-to-install wood flooring option, a better choice is white oak. It is softer than hickory, making cutting, shaping, and installation effortless.
Some People May Find the Grain Pattern a Turn Off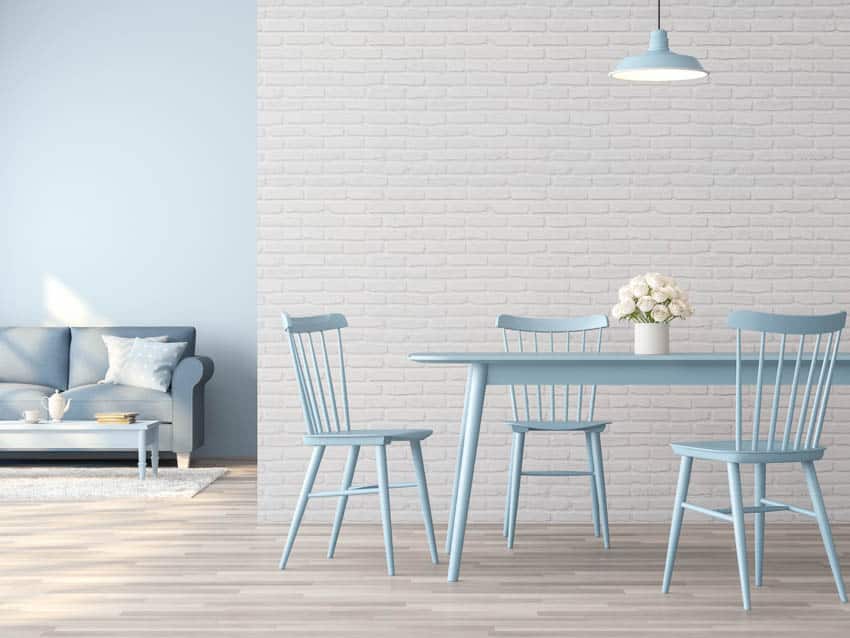 Other hardwood flooring options have subtle and elegant swirls, lines, and other grain patterns. Unfortunately, hickory's wood grain can be loud, wide, and varied.
Some folks hate them, while others love the unique aesthetics hickory wood grain brings to the floor.
Hickory Flooring Durability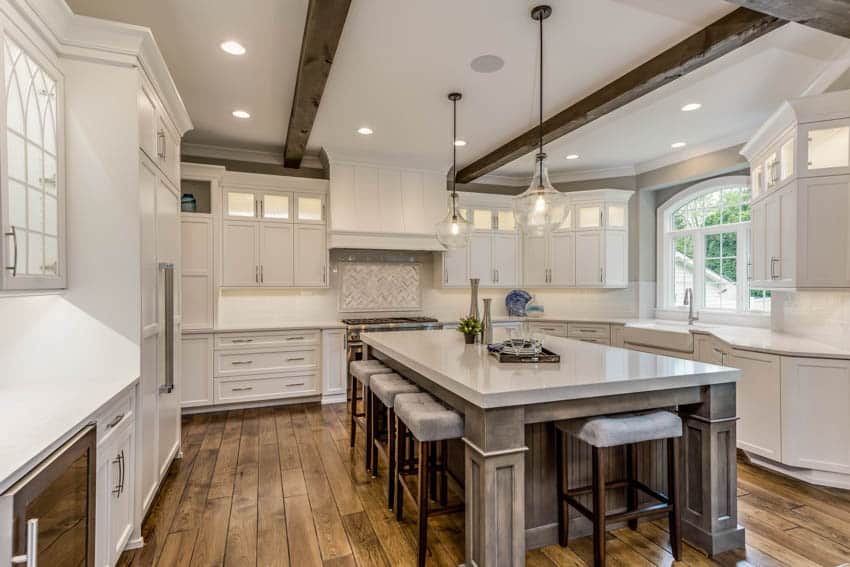 Hickory hardwood is one of the most durable flooring options any family can ever have. With proper care, this hardwood flooring can last several generations.
One only needs to compare hickory to white oak – the industry standard for modern hardwood flooring. Hickory is 30 percent stronger than what many homes use on their floors.
Hickory Flooring Maintenance
Hickory hardwood's strength and durability also make it effortless to maintain. All homeowners need is to lightly spray an appropriate cleaner on the floor and then wipe dry with a mop. One can also sweep the surface every day.
Its ease of maintenance makes hickory a favorite of many families. They do not need to spend a lot of time cleaning it. Frequent dusting and dry mopping are sufficient to keep the hickory wood floor's integrity for many decades.
Hickory Flooring Cost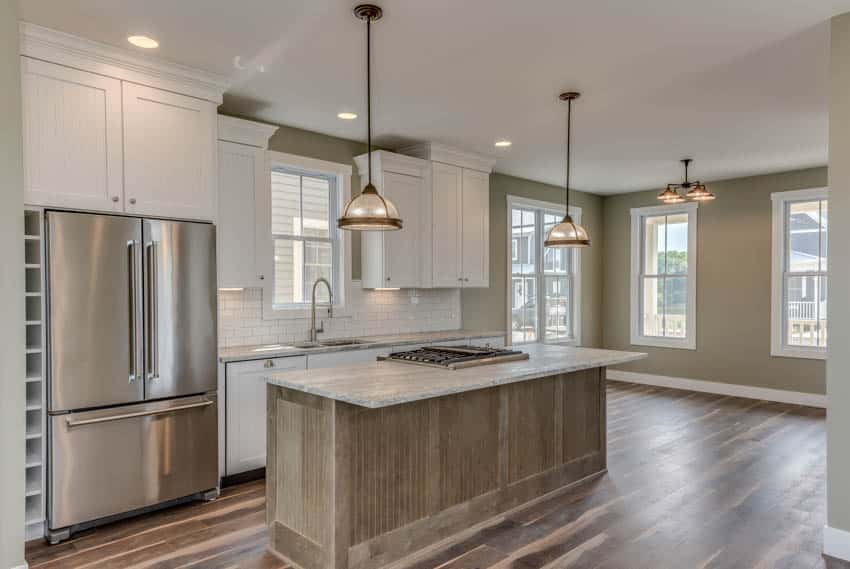 Hickory hardwood planks are more expensive than other flooring options. One can pay $4 per square foot of low-end solid hickory planks for flooring purposes. If one wants high-end products, the price can go up to $10 per square foot.
Hence, covering a 300-square foot living room can cost a family $1,200 to $4,000, depending on the hickory solid wood quality. Covering a 1,500-square-foot house can cost $6,000 to $15,000.
It would be wise to remember that the cost is for the hickory wood flooring alone. It does not include labor and other materials. Read more about our guide on the cost of wood flooring here.
Problems with Hickory Hardwood Flooring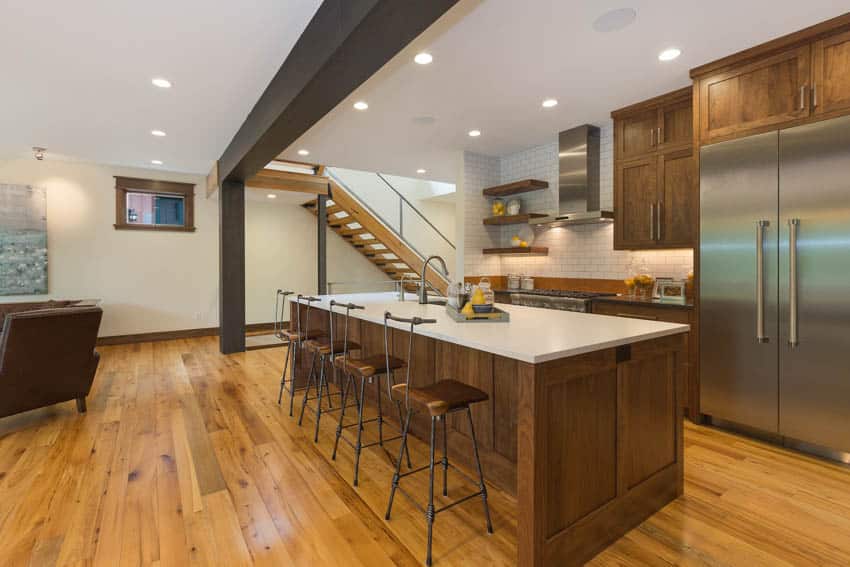 There are a few problems associated with hickory hardwood flooring, especially when not installed by a professional.
Installation is a meticulous and time-consuming process. Each hickory wood plank must be dried completely before applying on the floor to prevent swelling, contracting, and warping.
One of the best ways to avoid this problem is acclimatizing the hickory hardwood to local conditions for about a week before installation.
Another issue is its naturally light tone, allowing grain imperfections to become visible. These unsightly marks typically occur during the cutting process, creating what many contractors call a 'busy' look.
Learning about hickory flooring pros and cons empowers homeowners to decide whether this flooring option is best for them or not. Hickory's principal advantages are its superior hardness, moisture resistance, maintenance ease, and unique grain characteristics.
Unfortunately, its hardness also makes it challenging for DIYers to work with, while its warp-proneness and cost can make families shy away from hickory wood flooring. See more related content at our article about the different types of hardwood floors on this page.