Here we share our laundry chute in house guide including what is, whether to buy or build one, cost, sizes, where to put it, the ideal house style, and if it's dangerous.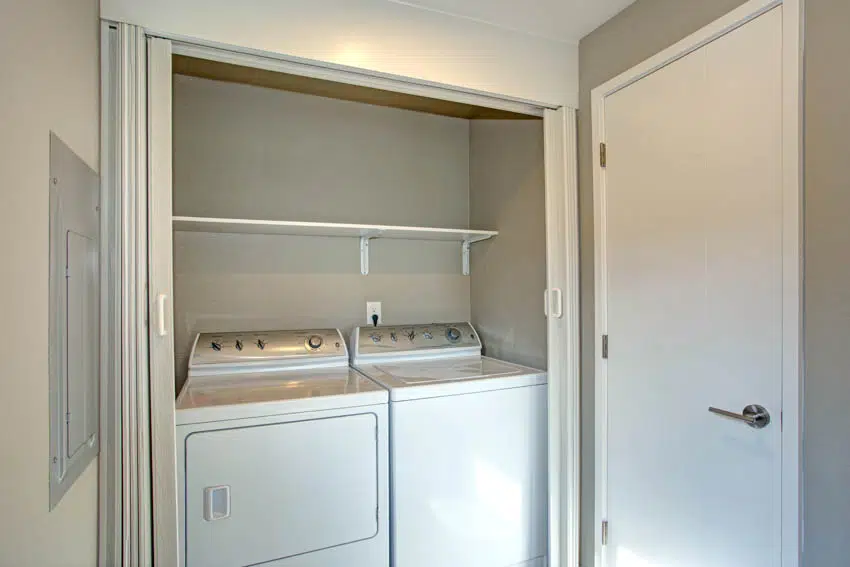 Doing laundry is one of the most exhausting household chores. Laundry isn't just about washing or cleaning clothes; it's also about collecting all the stinky clothes, arranging and sorting them in an organized way, picking the right detergent, drying the clothes, and so on.
Some people wish that this tiresome activity would be less hassle. Well, let me ask you a question – have you heard about a laundry chute before?
Installing a laundry chute (or laundry chute) in your house can make your laundry duties more convenient. But before we go further, what then, is a laundry chute?
What is a Laundry Chute?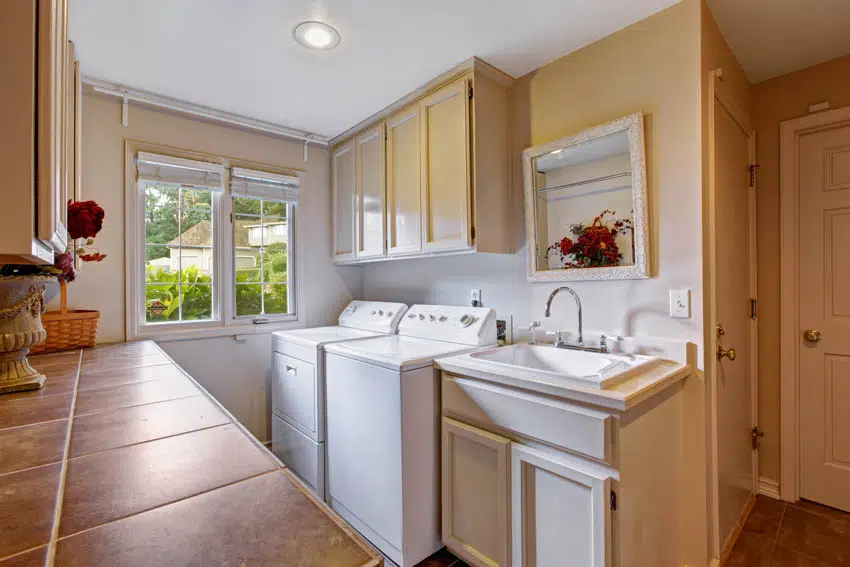 A laundry chute is a storage and channel for your laundry. This channel is where all your laundry passes and goes to the laundry area. It is a method of delivering dirty clothes, beddings, towels from your upper floor down to your lower floor.
No doubt, a laundry chute is highly functional and useful for numerous homeowners. It is normally built within your chosen room.
It assists in smoothly delivering your clothes, towels, or beddings down to your laundry area where the washing machine is located.
Installing a laundry chute in your house can provide the ultimate convenience and solution to facilitate your laundry activities.
Laundry Chute Options – Building vs Buying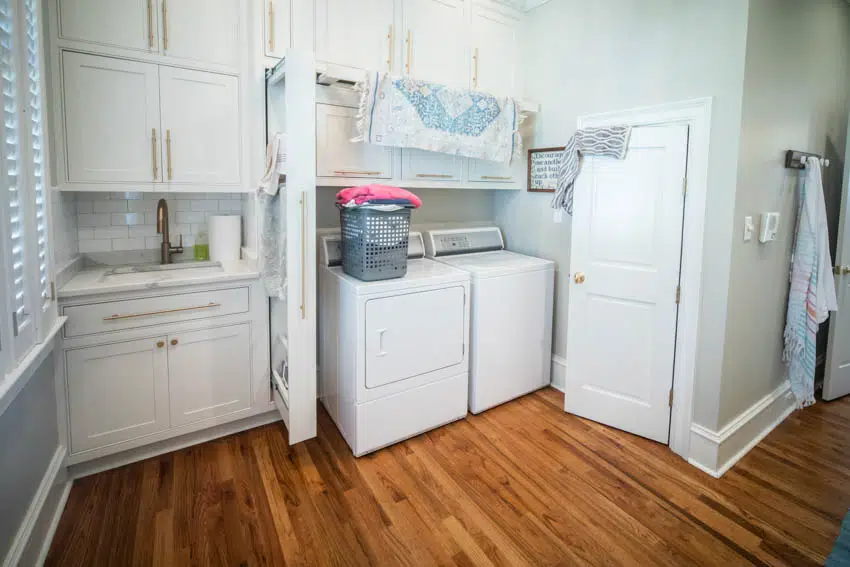 Home centers do have laundry chute doors in them. You can easily go to these house supply centers and you can find various types of laundry chute doors and other accessories. Talking about convenience, buying one is more recommended.
However, some homeowners think that buying a laundry chute is more expensive than building one. The downside, on the other hand, of building a laundry chute is it's tiring, inconvenient, and challenging. If not done correctly, you might end up ruining your walls.
Even so, building your own laundry chute can also provide some benefits. Luckily, most of the modern laundry chute structures are easy to install.
There are also laundry chute types that won't require too many installation steps. There are also useful and instructional guidelines and videos online that can help you in building a DIY laundry chute.
Nevertheless, if you're quite scared that you might ruin things as you install your laundry chute, you can hire some experts to do that task. Though that might cost you more money.
But then, if you're not a fan of doing lots of construction tasks in your house, you might as well buy a laundry chute door in home centers so there will be less hassle.
Laundry Chute Cost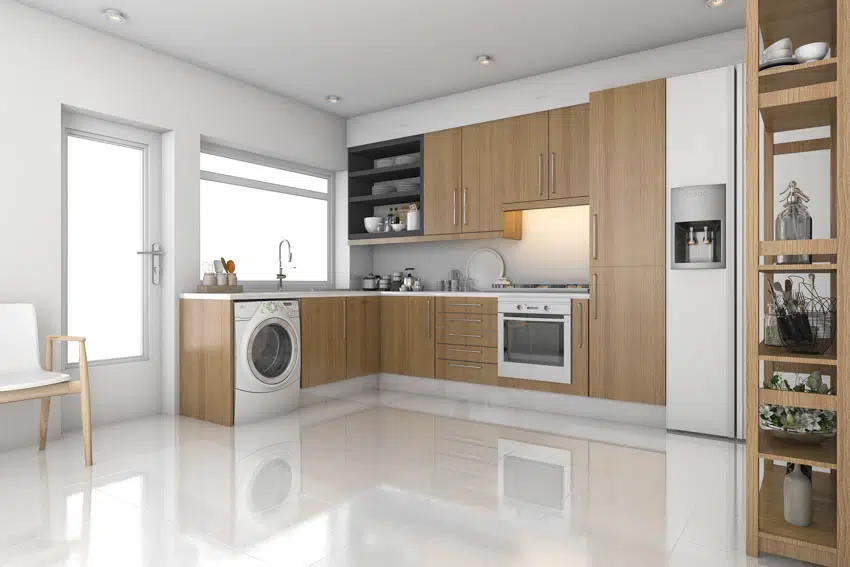 It's quite difficult to know the precise average cost of laundry chutes as it normally depends on the kinds of materials that are used for a particular laundry chute. It also depends on the complexity of how the laundry chute is installed.
However, the cost of materials that are generally used in laundry chutes ranges from $100 to $200. If you have a one-story house with a basement, the laundry chute installation cost might range from $800 to $900.
This is the average cost that you might need to pay for an expert worker. Moreover, if you have a two-story house with a basement, the installation cost starts at $1000 above.
This would cost you more as the installation process could be quite more complex as multiple floors, ceilings, or walls might be needed to open to successfully install a laundry chute. Read more about our guide to a renovation vs remodel here.
Laundry Chute Sizes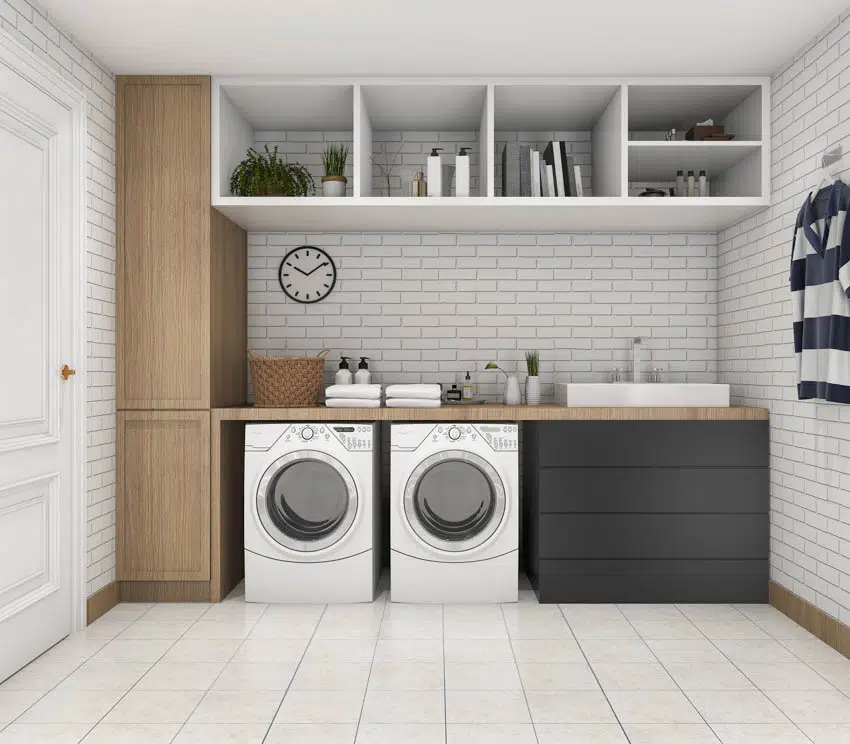 The most common size of a laundry chute is 12'' x 12''. Even so, some homeowners think that it's too big so some people only settle for 9" x 10" or 8" x 9".
Smaller-sized laundry chutes are more advisable for families that have kids around the house. The height and width of the laundry chute doors must not allow the kids to wiggle in.
Does a laundry chute need to be straight? Well, ideally, a laundry chute must have a straight vertical drop into the laundry area. It is generally the design of laundry chutes for most houses.
But, there are laundry chutes in several houses that have minimal offsets. Some are angled up to 45°. These angles can still fit without the clothes, towels, or beddings getting stuck halfway downward. Moreover, if the chute has curves, then it must be huge and gradual.
Where to Put a Laundry Chute in the House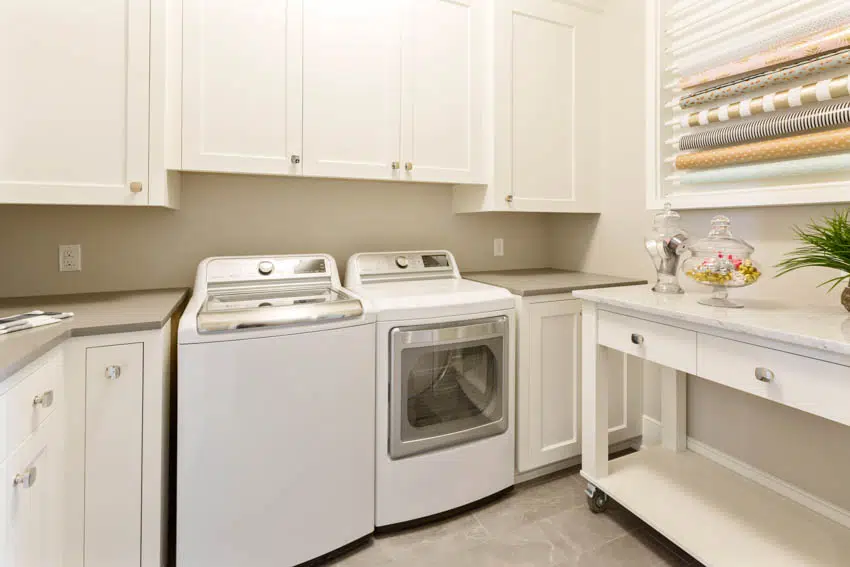 One of the most ideal places for incorporating a laundry chute is in the hallway. The installation process is much simpler if the wall is running parallel to the joists of the floors and the wall studs are assembled on the top surface of the floor joists below.
However, your bathroom, bedroom, or even living room can have laundry chutes. But then, all of the laundry that's deposited in a laundry chute entrance point must be transferred to a room or area where your washing and drying machine is present. Read more about our guide on washer dryer in garage here.
Can I Put a Laundry Chute in my House?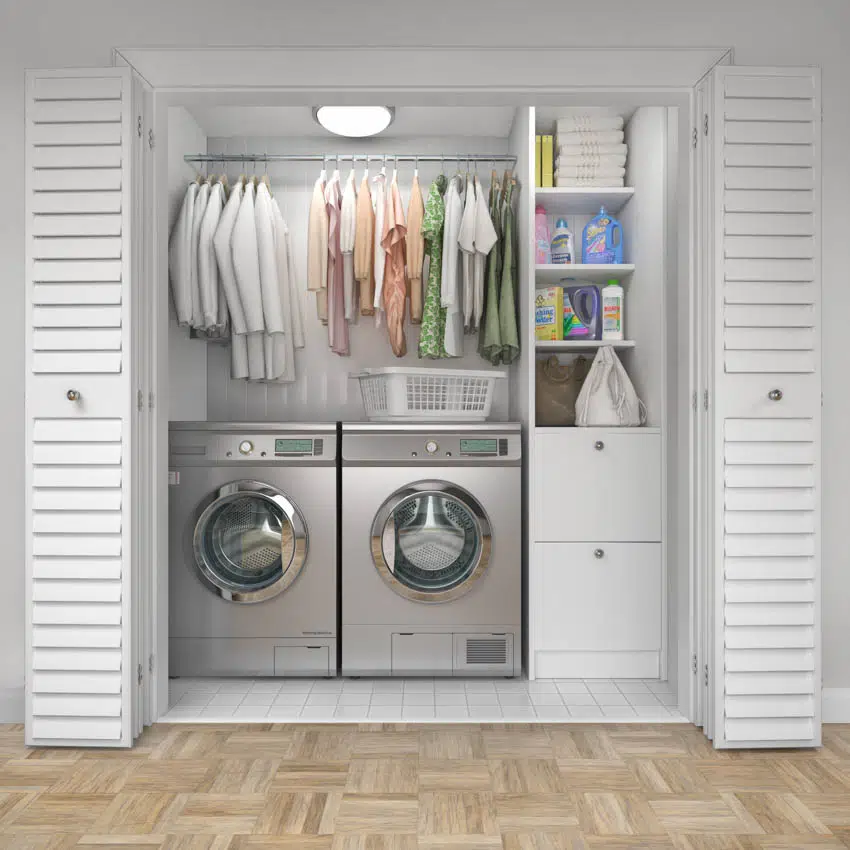 If you're able to find a suitable location for a laundry chute, then you are so free to install one. It's a great idea to make laundry tasks much easier and more convenient.
However, you can only put a laundry chute if your house is at least single-story with a basement. Even so, it's mostly suitable with 2 to 7-story houses.
If you're living in a bungalow, putting a laundry chute won't be possible. Read more about our guide on bungalow-style house design here.
Are Laundry Chutes Dangerous?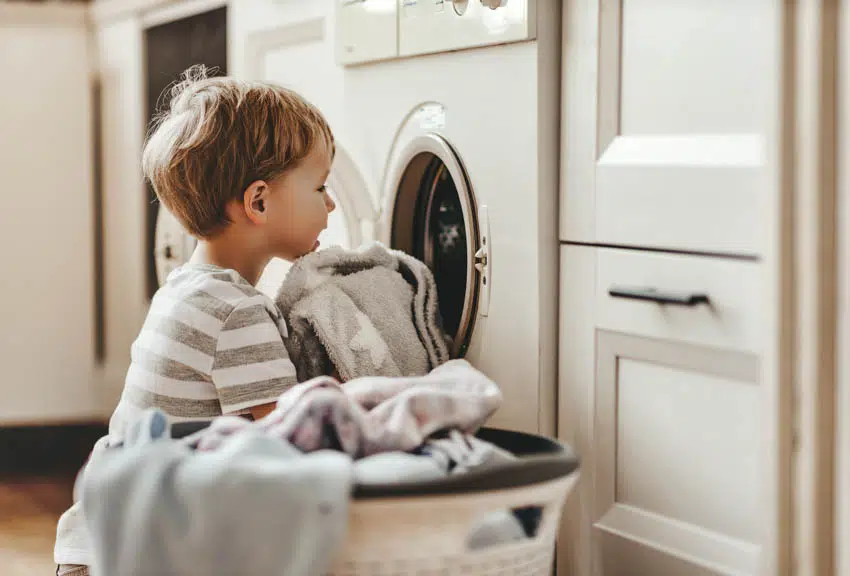 Generally, well-designed and carefully-created laundry chutes are safe. But, all laundry chutes must follow these safety standards:
A laundry chute door must have a handle that can be locked and unlocked

Laundry chute doors that do not have a lockable handle must have a 2-stage opening system so that the door won't be easily opened especially by playful kids

In general, laundry chute doors must be installed at least 3.28 feet above the finished floor level

The pipework must not have sharp edges inside, otherwise, your laundry would get stuck halfway and some of them might get damaged.
See more related content at our article about the different basement laundry room ideas on this page.