On this page we cover the types of kitchen floor tiles including cost, patterns and designs.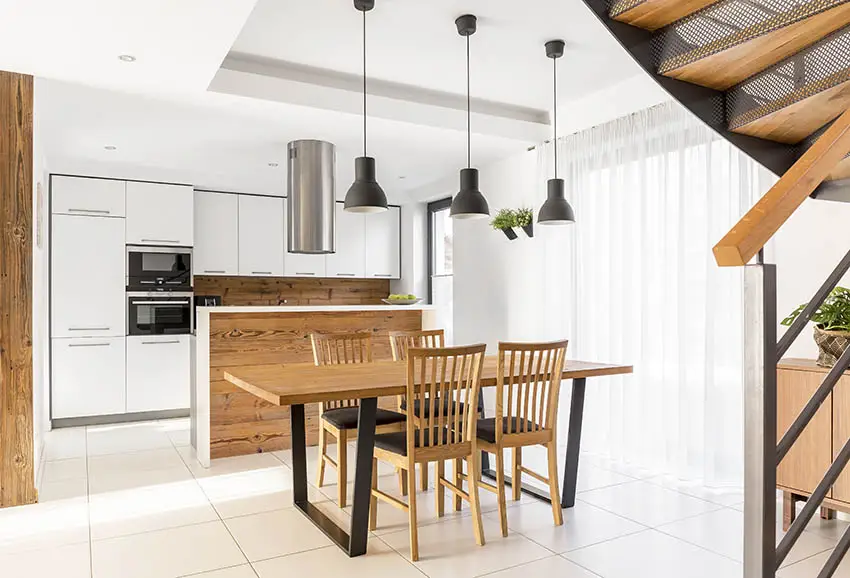 When selecting a tile for the kitchen, there are many choices. It's essential to consider the material's durability, maintenance requirements, cost, and design options to make the best decision. Here we break down the different types of kitchen tiles so you can find the best one for your home.
Choosing Tile Flooring For The Kitchen
Multiple considerations should be taken into account when it comes to the tiles that will be chosen as kitchen flooring. Some of those considerations are as follows.
Durability – What is the strength and life of the material?
Surface – Whether the material needs to be polished or sealed, and what that does to the material.
Installation – How difficult is the installation? Will it be you installing or paying a contractor to complete the work?
Cost – How much does the material cost, and how much does the install cost?
Below we'll cover the most popular types of kitchen tiles for flooring, including some of their pros and cons.
Ceramic Tiles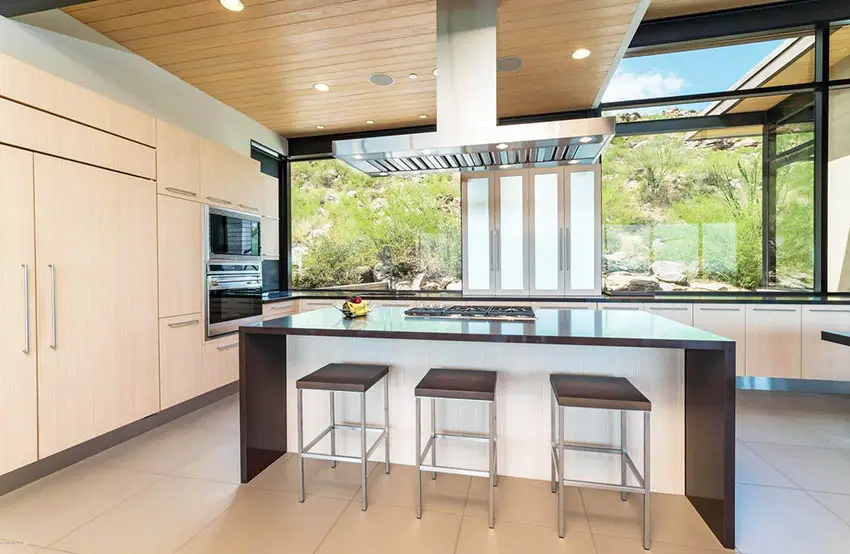 Ceramic tiles are among the most frequently used tiles for kitchen flooring. Kitchens often have a frequent amount of potential for spills, making the water and stain-resistant qualities of ceramic tiles a popular feature. Using glazed tiles is another way to get even more resistance to damage.
Additionally, ceramic tiles have a good durability factor that comes in handy when things that are spilled just so happen to be in a heavy pot or glass mug. If you have a high-traffic kitchen, you may want to veer toward a low-maintenance type of tile, such as ceramic.
If you encounter damage, using the tile option is handy because you can always go back and replace just one broken tile instead of having to get an entire new flooring or being forced to live with a cracked floor.
From an aesthetic point of view, ceramic tiles are high quality! There is a good deal of colors and patterns that can be selected with ceramic tiles.
Porcelain Tiles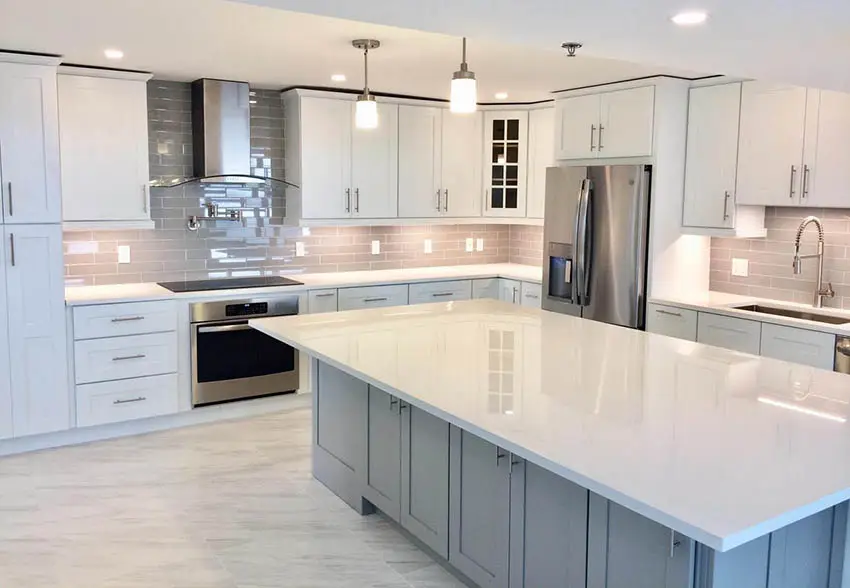 Porcelain tiles have many similar qualities to the ceramic tiles described above. The durability and the resistance to staining and water, in particular, but those qualities are even stronger than ceramic tiles. For it to be considered porcelain tile, it must have less than a 0.5 rate of water absorption.
For this reason, porcelain tiles are often used in commercial kitchens, not just residential ones like most of the other selections. The porcelain tiles are a very low-maintenance product due to the high quality of the product itself.
The downside to both the ceramic tiles above and the porcelain tiles described here are that as such hard surfaces, they can be cold and hard, making them uncomfortable underfoot after standing for a while.
They can also be extremely heavy – making them not always able to be placed upstairs if the load limits are not sufficient. Visit this page to read more about porcelain vs ceramic tile.
Wood Tiles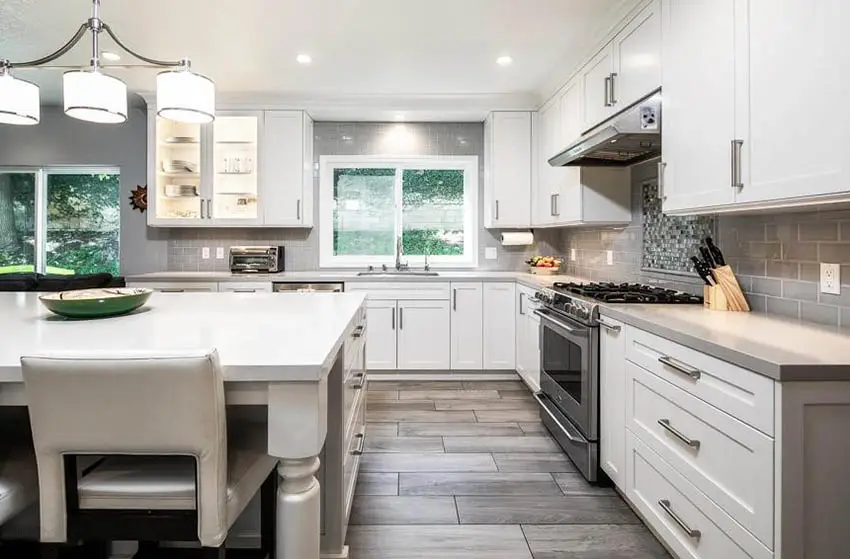 Wood flooring is a nice contrast to all the stone flooring options available, while still keeping a natural look. These wood look floor tiles are often shaped differently than the others and give more of a plank shape. These wood tiles are also commonly made from engineered wood versus natural hardwood.
This can create a floating floor that is easy to install and remove. Unfortunately, these wood flooring tiles are a bit more susceptible to damage as some of the other options due to the added flexibility.
The tiles' flexibility allows the flooring to expand and contract freely with temperature and humidity.
Quartz Tiles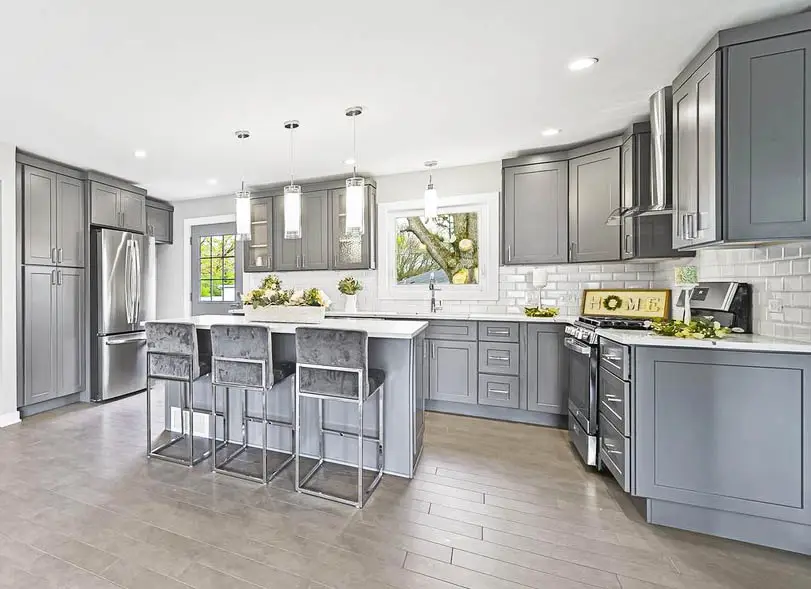 Quartz tiles are beautiful and sought-after flooring. This gives a modern feel to the space when these types of tiles are used in a kitchen. Quartz is a nonporous material making it pretty resistant to water and bacteria.
Quartz tiles are also on the strong side; they do not commonly chip, scratch, or crack. Additionally, quartz tiles are in the more reasonable price section of the catalog.
Unfortunately, due to the shiny, smooth surface, these tiles can become slippery and may be hard to walk on for prolonged periods of time without the help of kitchen rugs.
Polished stones and shiny ceramic glazes can leave the floor slippery when wet, so you'll be better off choosing a honed stone finish or ceramic tile that's either textured or unglazed. – Beth Veillette, Kitchen Ideas that Work
Granite Tiles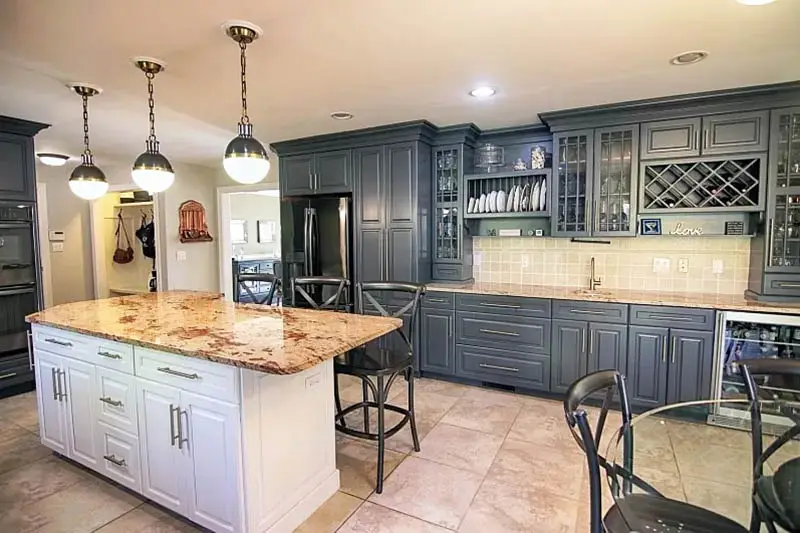 Granite tile flooring is an excellent known higher-end material. Granite tiles are offered in many colors and styles, with a natural feel to them; these tiles can also be polished to add a little extra sophistication and brightness to the tiles.
Granite tile flooring is a durable material that is one of the hardest stones that can be used for flooring – this means the tiles hold up well to impact and resist many things that could break them.
Additionally, Granite tiles are resistant to staining. Unfortunately, granite tiles can be slippery when wet from the applied polish, and they are on the expensive side of the price range.
Marble Tiles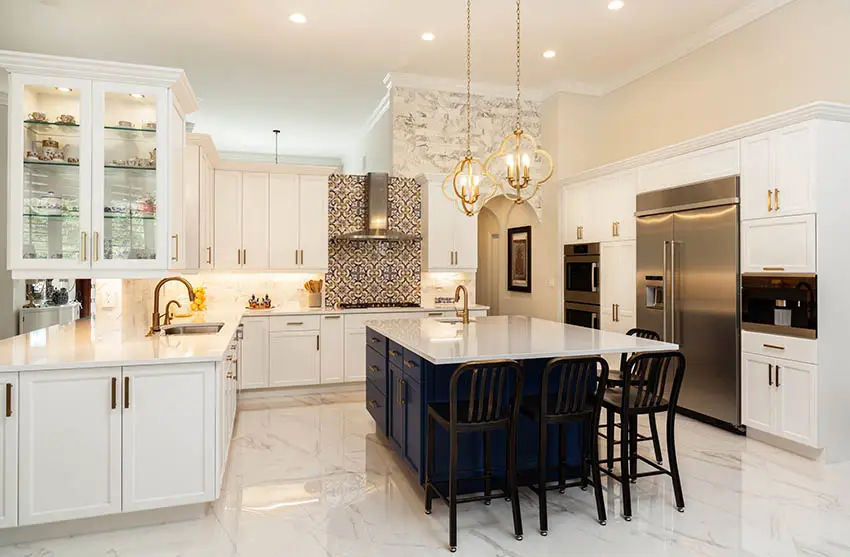 Marble tiles are a beautiful, high-end material. Marble tiles scream luxury and style while still being a functional product. Marble can be found in a wide variety of different colors, as well as differing polishing levels.
While marble tiles are functional, they do not excel in the areas some of the other mentioned tiles do. Marble tiles are susceptible to damage from scratches and stains, but they can be sealed periodically to help with this.
Luckily, the flooring is waterproof – but the polishing mentioned above can make the flooring extremely slippery when wet. Other than that, another downside is the high cost of the marble tiles and the price tag of installation fees.
Travertine Tiles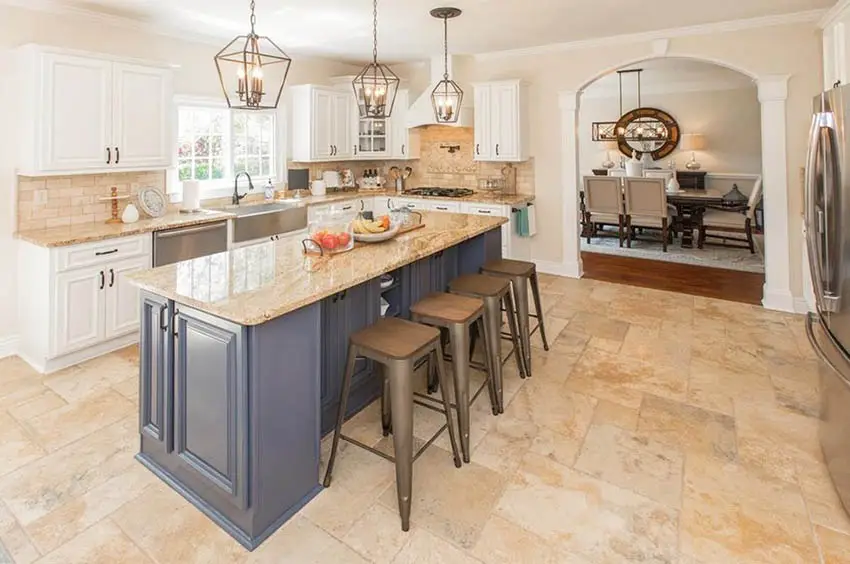 Travertine flooring is a popular choice for kitchens, especially in areas where stone is widely available. The most significant benefit of the product is its eco-friendly factor. Travertine tiles are recyclable, biodegradable, and all-natural.
Additionally, Travertine is a product that could potentially last a lifetime. While it has the potential to last a lifetime, if the proper care and maintenance are not kept up, this project will not withstand the tests of times like it is capable of. This requires regular sealing to give it a water barrier the natural product does not have.
Due to the natural quality of the material, it does shrink the colors Travertine is available in. Still, the earth tones it is available in are breathtaking and add a rustic earthy feel to the space. When purchasing travertine tiles, you'll want to do it all at once to avoid getting different color variations from the stone quarry.
Slate Tiles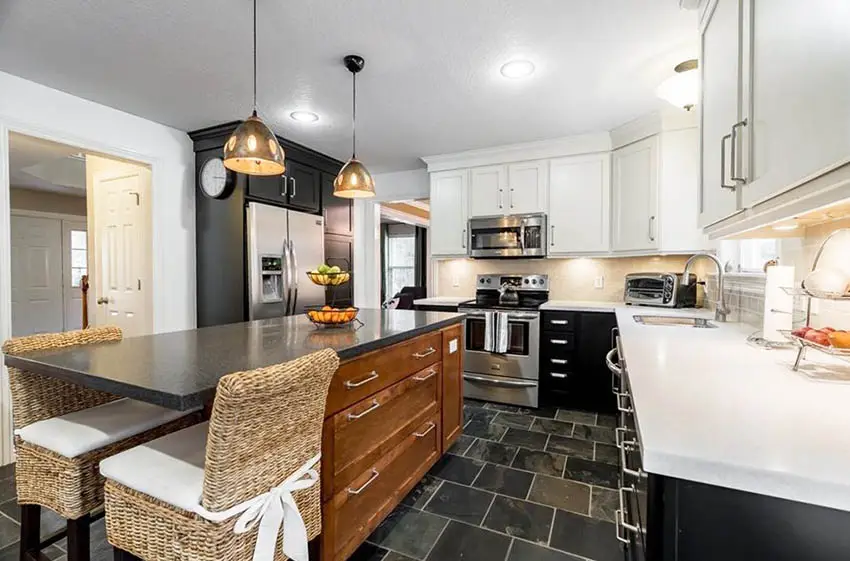 Slate tiles are another eye-catching and naturally beautiful option for flooring in a kitchen. Slate is unique from every other tile imaginable, even other pieces of slate.
Not only are the aesthetics of the slate tiles excellent, the durability is also impeccable. Slate flooring is pretty resistant to cracking and chipping.
Slate tiles are also mostly resistant to water and staining, but it is recommended to get them sealed regularly to keep the in pristine condition as well as give the most extended possible lifespan you can to the tiles.
The only real downside to the slate tiles is the price is exceptionally high due to the fantastic quality and the appearance of the tiles.
Concrete Tiles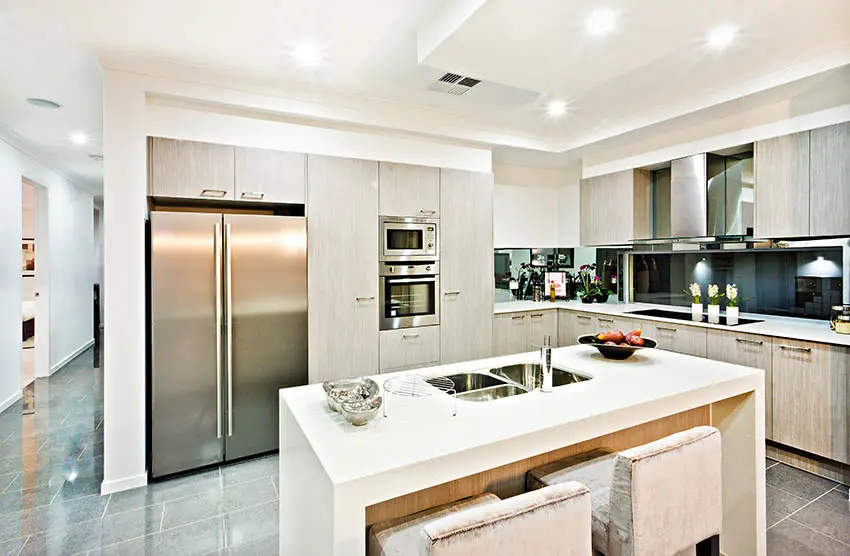 Concrete kitchen tiles are a unique choice when it comes to kitchen floors. The selection flows well with a minimalist, industrial-style kitchen. This product can come in almost any color and design imaginable.
Unfortunately, concrete is a porous material that needs to be sealed regularly. Even with that sealing the material could still be susceptible to damage from water, scratches, or stains.
Brick Tiles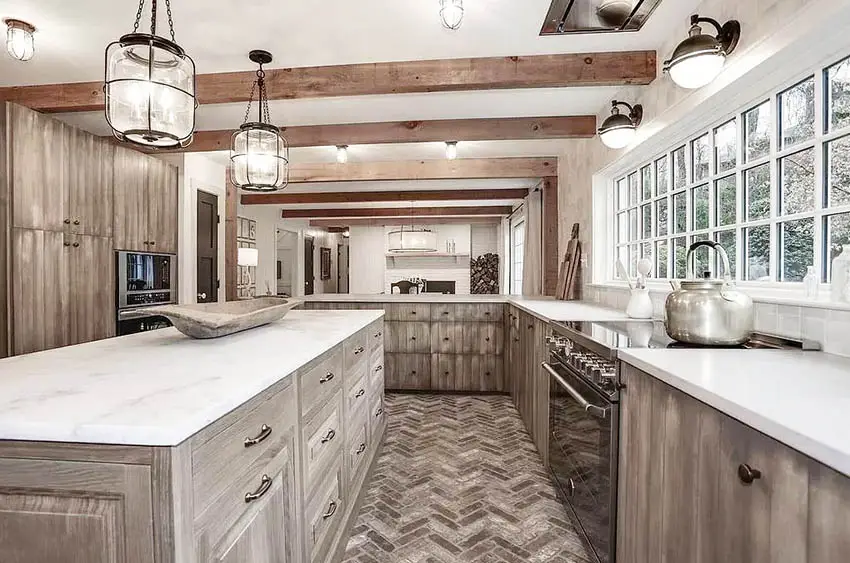 Brick is a strong and durable choice for kitchen flooring tile. Brick tiles are low in maintenance and are pretty difficult to damage, which gives the material a long life span. Unfortunately, bricks are not water or stain resistant without a sealer.
Brick tiles must be resealed once every year or even every six months if there is a lot of traffic throughout the space. There are many colors and patterns to choose from for brick tiles.
Terracotta Tiles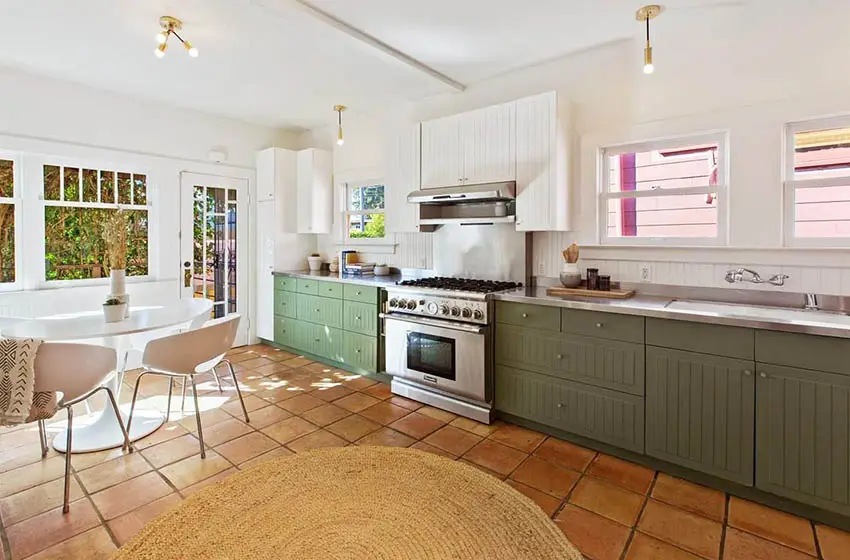 Terracotta tiles are one of the oldest types of clay tiles. The clay gives the terracotta its iconic red-brown tone. Unfortunately, Terracotta clay is highly porous and must be glazed to be used as tiles in most cases.
The glazing gives the tiles a nice shine, which is an added bonus. There are different densities of terracotta clay tiles that can be picked from that determines their durability. The higher the density of the terracotta clay tile, the higher the durability.
Adhesive Tiles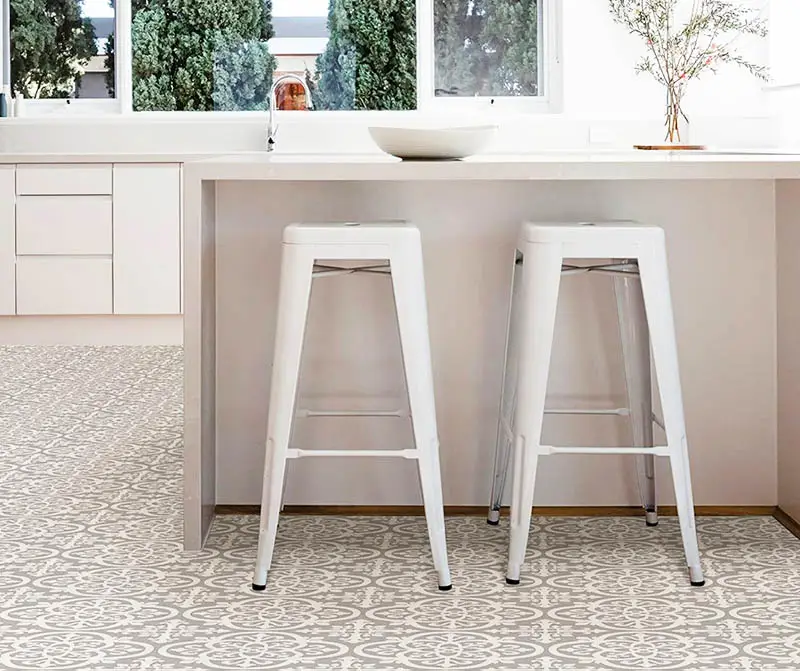 In theory, all kitchen floor tiles need an adhesive to stick to the below layer of the floor, but in this case, we mean something a little different. The Adhesive type of flooring tiles is a do-it-yourself option that can be a budget saver if done correctly.
This type of tiles can be picked up at a home improvement store and can come in a variety of different materials that are described throughout this article. The main difference and point of the adhesive tiles are that you can peel off the back of the tile like a sticker and adhere it to the base flooring.
This is not recommended for a beginner, but a practiced do-it-your-selfer (or a newbie with good instruction following skills) should be able to knock this type of project out.
Mosaic Tiles (Ceramic & Glass Tiles)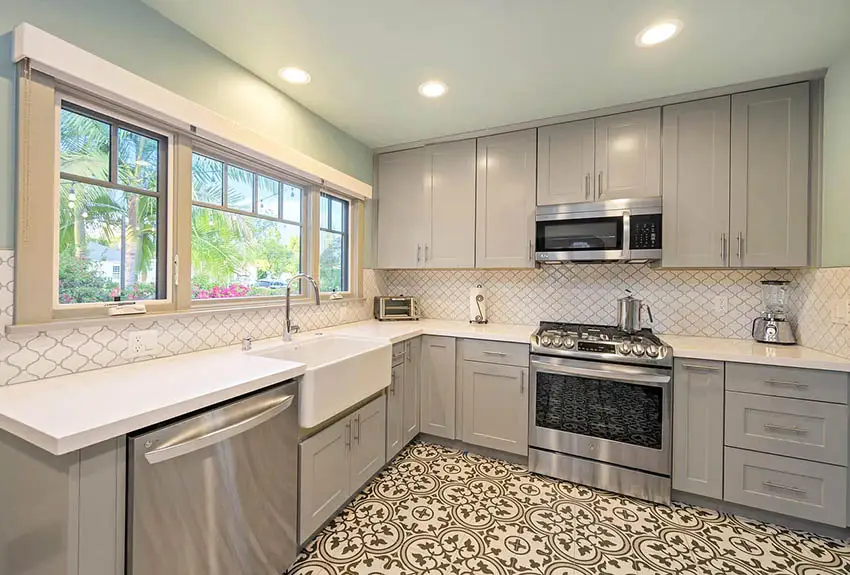 With various stone and natural colored tiles, looking at mosaic flooring tiles is a breath of fresh air. These tiles can come in all colors, shapes, and sizes, limiting patterns to only your imagination.
As previously mentioned, ceramic/porcelain floor tiles are durable, affordable and offer low maintenance.
Glass mosaic tiles have a high level of cleanliness, one of the most hygienic and easy-to-clean products available.
Unfortunately, mosaic glass tiles are susceptible to scratches over time and are an absolute nightmare to install. Luckily, a scratched tile is easily replaced, and it is easy enough to pay someone else to install to save yourself the headache.
Cost to Tile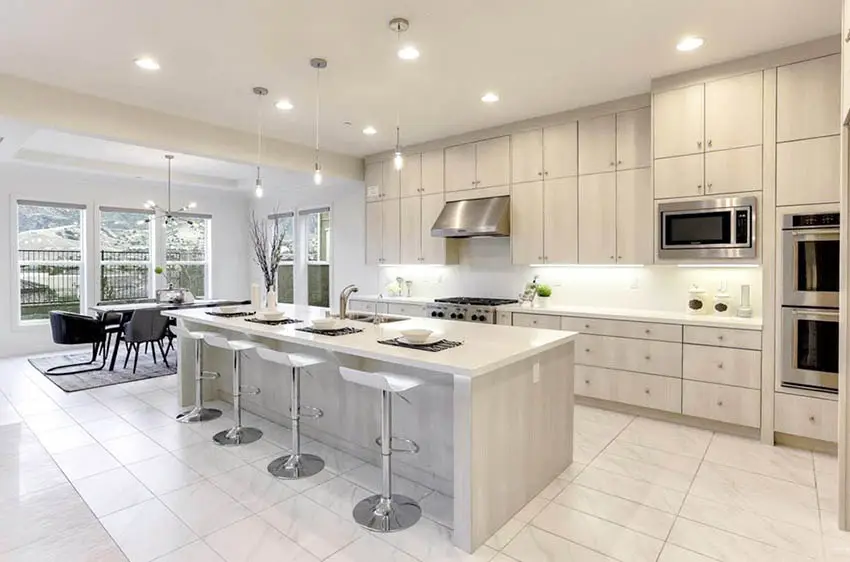 Ceramic tiles – Ceramic tiles are in a middle-of-the-road price range of about $1 to about $7 per square foot, depending on the quality and not including installation.
Porcelain tile – Porcelain tiles are on the higher side of the price range. Installation costs are also higher as it is a complex project. The cost can be anywhere from $3 to $10 per square foot, depending on the qualities and designs.
Wood tiles – Wood tiles are in a middle-of-the-road price range. This can vary anywhere from $1 to $6 per square foot, depending on the quality of the wood selected. Engineered wood versus natural wood will play a big part in the price.
Quartz tiles – Quartz tiles are in a middle-of-the-road price range. This can run about $3 to $ 5 per square foot uninstalled.
Granite tiles – Granite tiles are on the upper middle side of the price range. This will cost you about $5 to $10 per square foot of granite tile.
Travertine tiles – Travertine tiles are in a middle-of-the-road price range. This puts the price tag at about $3 to $5 per square foot without installation.
Marble Tiles – Marble tiles are at the top of the price range. This product could run you about $6 to $12 per square foot uninstalled.
Slate tiles- Slate tiles are at the top of the price range. Slate tiles can cost anywhere from $5 to $15 per square foot without installation.
Concrete tiles – Concrete tiles are a lower middle-of-the-road price material. This puts the price tag at about $2 to $4 per square foot without installation.
Brick tiles – Brick tiles are in the upper middle of the road price range. This can be about $6 to $10 per square foot, deepening on the thickness, color, and quality.
Terracotta tiles – Terracotta tiles are in a middle-of-the-road price range. For a pre-sealed terracotta tile, you are looking at an initial cost of $3 to $7 per square foot uninstalled, with a frequent resealing need of about $2 per square foot every year or less.
Adhesive tiles – Adhesive tiles are at the lower end of the price range. These will usually cost about $0.50 to $2 if you are looking at the standard peel-and-stick tiles. Anything fancier than that can raise the price significantly.
Mosaic tiles – Mosaic tiles are upper to middle of the road price range. The price can range from $3 to $9 per square foot, depending on design.
For installation costs, there could be an additional $4 to $30 per square foot cost to any or all of these tile purchases if you opt for professional installation services.
Based on the intricacy, weight, and design of the flooring can change the exact price. Contactors can give a quote based on the design plan. Other additional costs when opting out of professional installation include glues, tools, and other installation-related items that may be needed for the project.
Floor Tiles Designs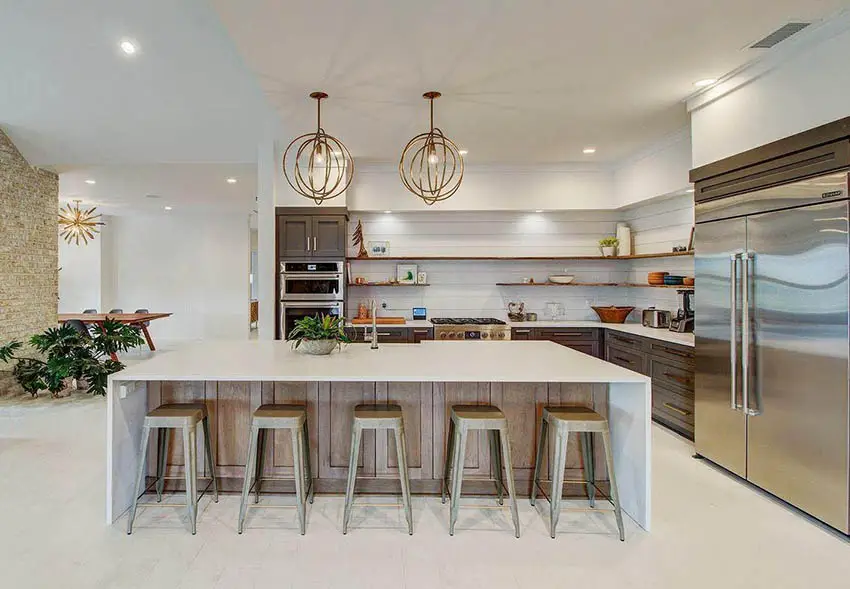 There are many different choices for kitchen floor tiles regarding designs. This relates mostly to the size, shape, and how the tiles are locked together. Some of the more popular designs are listed below.
Large Floor Tiles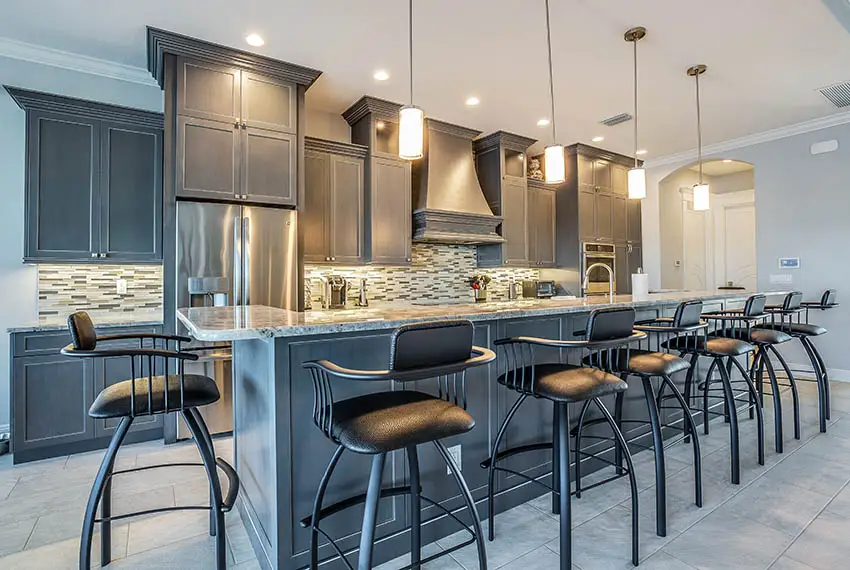 By using large tiles in the flooring design of a kitchen, you can create a big contrast in several ways. In some of the tiles, each is unique, and the larger tiles give the tile enough space to express the beauty while the ones next to it can vary slightly or even entirely in color or pattern.
This gives a unique and sophisticated look. Additionally, the large tiles can contrast with any mosaic backsplashes or designs throughout the kitchen to show different types of sized tiles that can be used in the design.
Interlocking Floor Tiles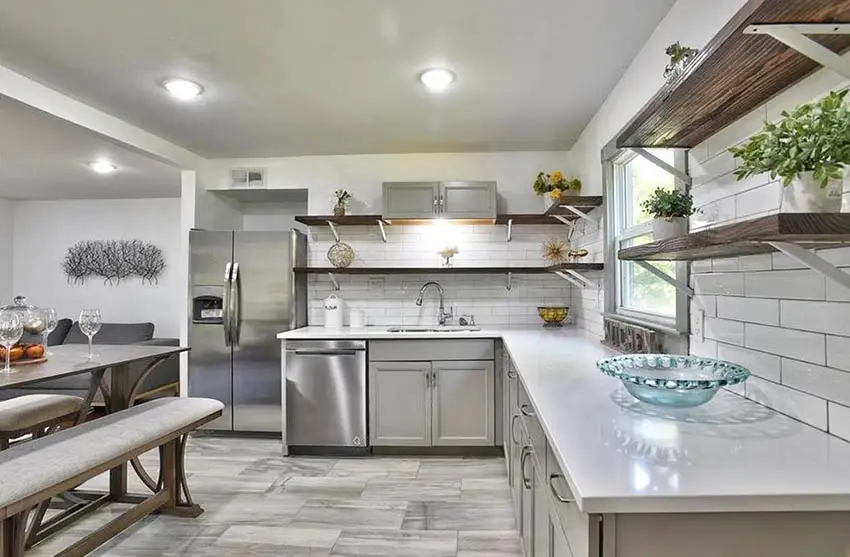 Interlocking kitchen floor tiles are used for functional and aesthetic purposes of the design. This tile design makes it so there does not need to be any caulking to gluing done to the tiles.
This can give a cleaner, more minimalist look to the overall flooring. When it comes to the functionality of these tiles, the interlocking tiles create a floating floor that is extremely easy to install and de-install, as it does not require being glued to the subfloor.
Black and White Tile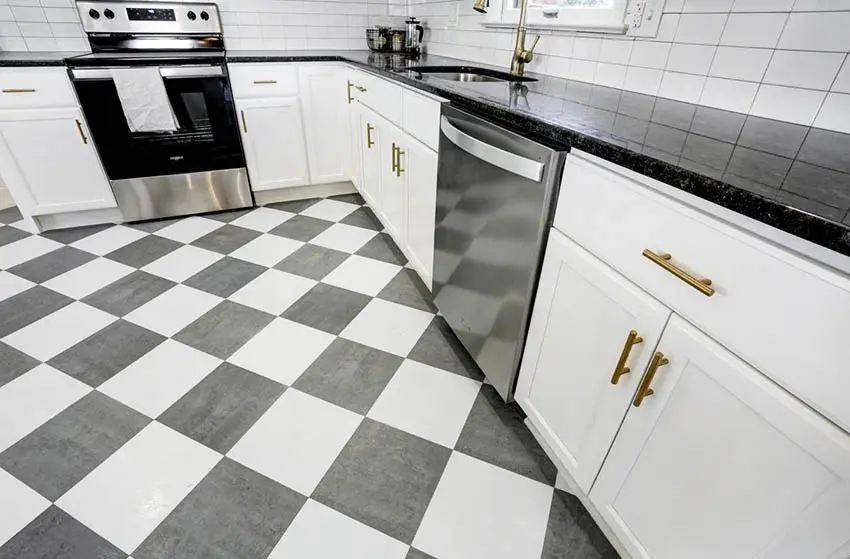 Black and white tile flooring is a timeless design. The design is bold and classic and can incorporate so many other design choices based on the patterns and sizes of the tiles.
The two colors contrast and give the very opposite pros from each color. With the black tiles working to open and cool down the space, the white shrinks and warms up the room simultaneously, bringing harmony to the space.
Floor Tile Patterns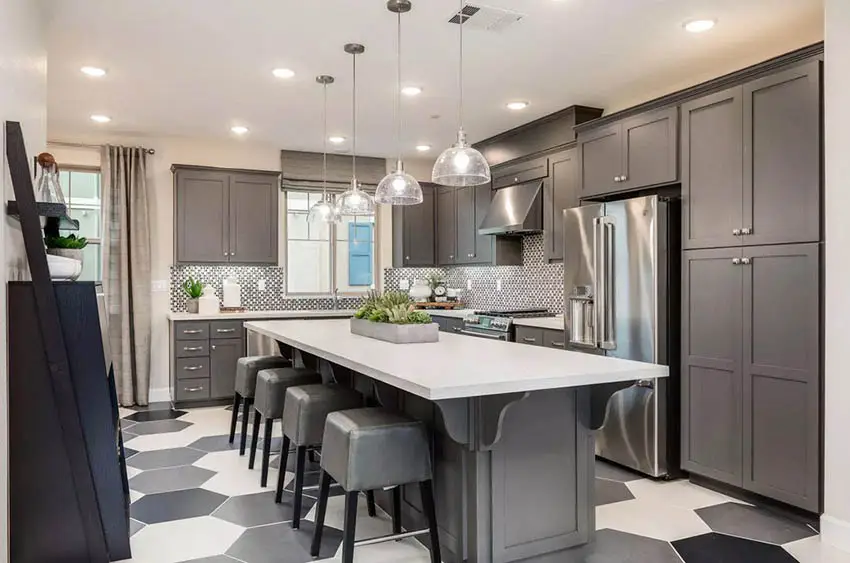 To get creative, choosing different patterns to put the desired tiles in can create a unique and sophisticated space.
Some popular pattern suggestions to check out are listed below. To see our full gallery of tile patterns and layouts visit this page.
Herringbone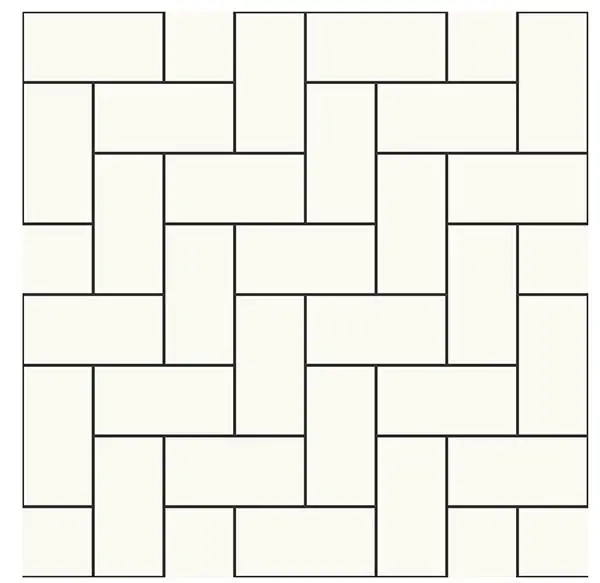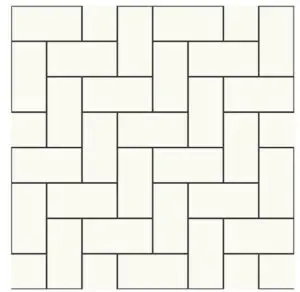 A herringbone pattern is a v shaped pattern the resembles a broken zigzag when put together. It also resembles a herring (fish) skeleton, which is where the name originates.
Hexagon tiles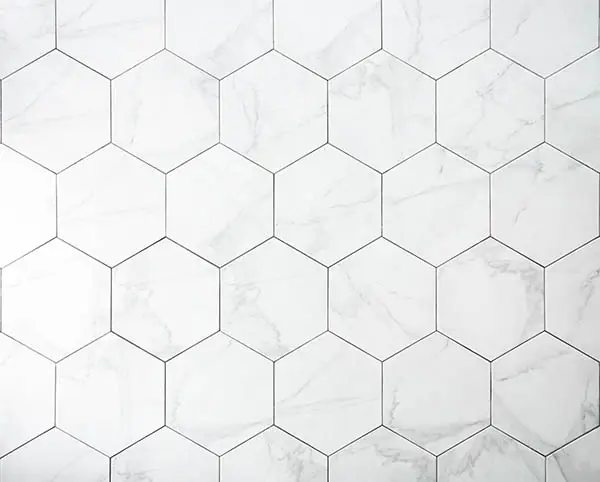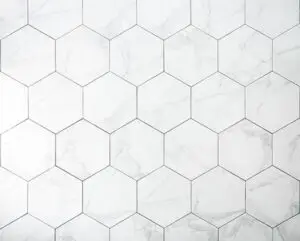 Hexagon tiles are a popular pattern incorporating the 6 sided shape of a hexagon.
Grid (Stacked)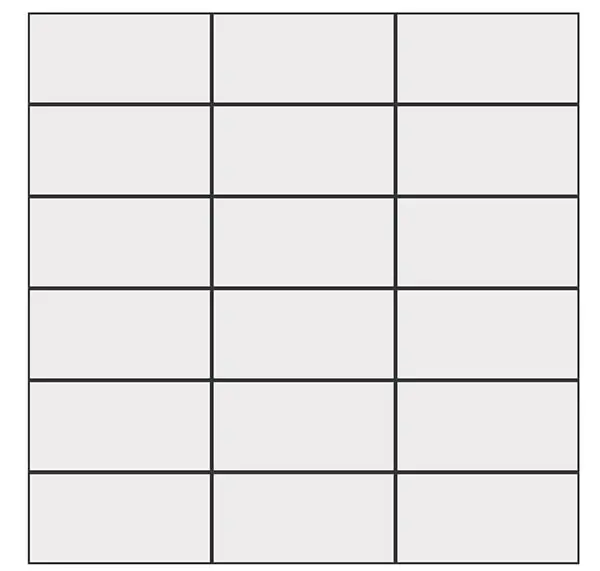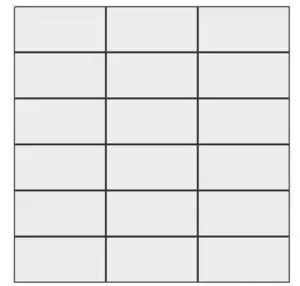 For a clean, minimalist look a stacked pattern puts each tile on top of one another and beside one another, creating precise, straight lines.
Pinwheel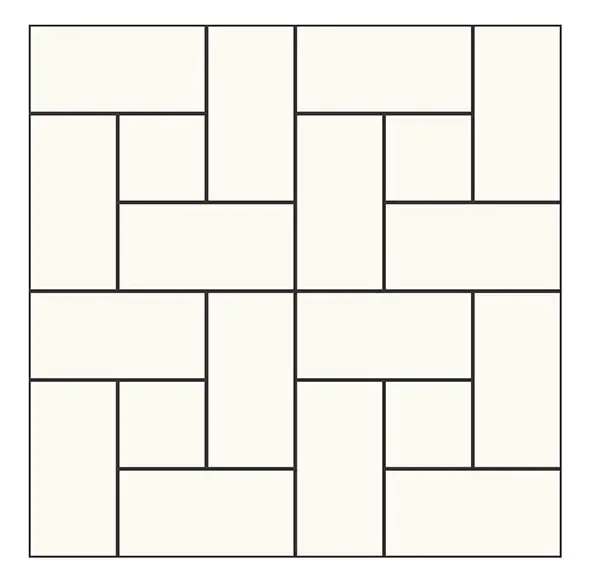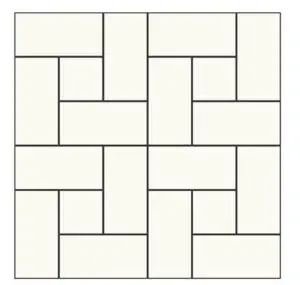 A pinwheel pattern includes two sizes on rile one significantly smaller than the other. The smaller tile is place and then the larger ones are dispersed around it to resemble a pinwheel, and this is repeats to create the pattern.
Random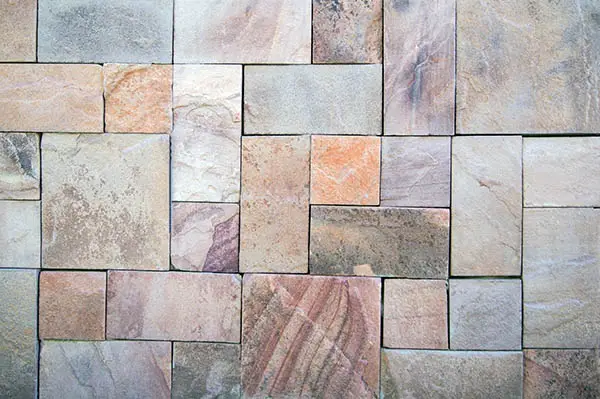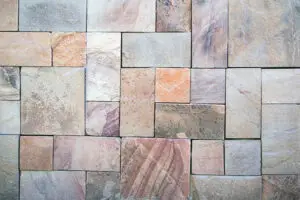 A random pattern includes a random selection of shapes, colors, and sizes, then they are placed sporadically until the entire space is filled.
Offset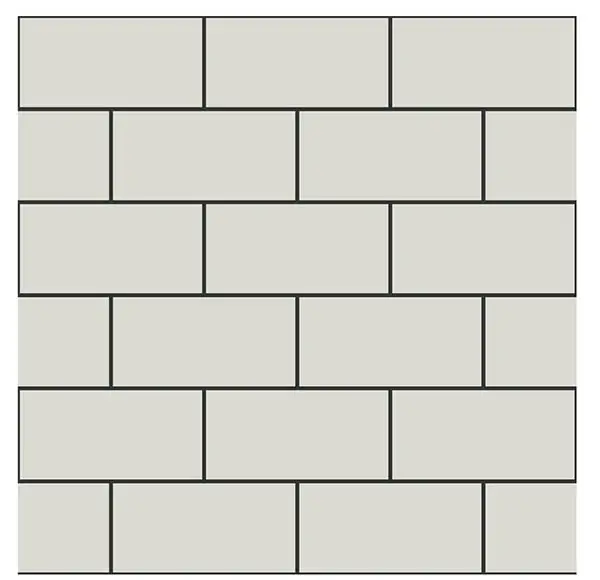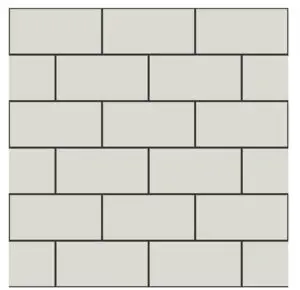 An offset pattern can also be referred to as a brick pattern or a running bond pattern. This puts ones tiles corner and the below layers middle edge. This is typically used for strength.
1/3 Offset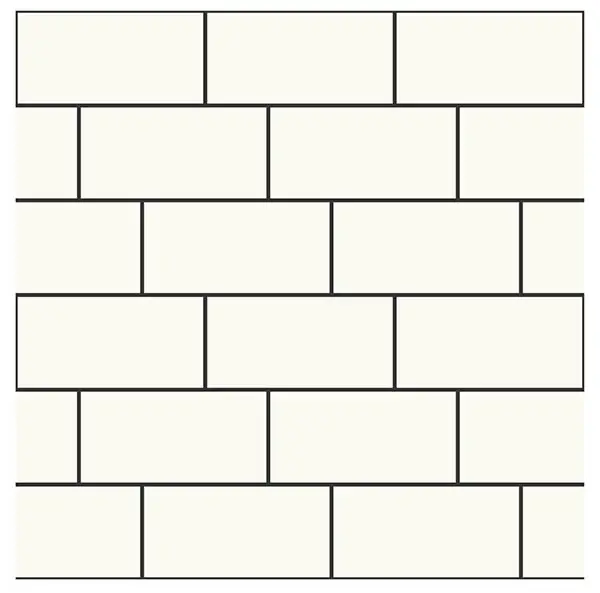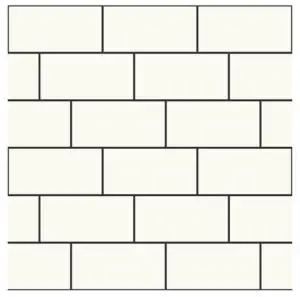 1/3 offset is the same concept as the regular offset except instead of going to the middle of the tile, it goes 1/3 of the way, making the design more complex.
Versailles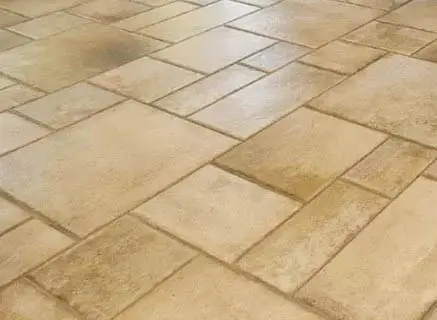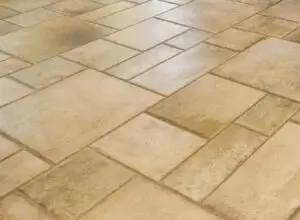 The Versailles tile pattern, sometimes referred to as the French pattern, uses a pre-determined amount of tiles in the sizes 8 by 8, 8 by 16, 16 by 16, and 16 by 24 based on the amount of square footage needed to be covered.
Basketweave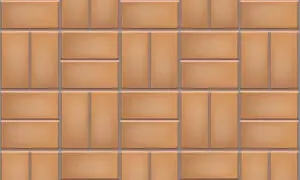 A basket weave will be similar to the stacked pattern, except some of those tiles (this is typically done using rectangular pieces) will be turned 90 degrees.
This is made to resemble a woven pattern to the tiles. Read more about different tile shapes here.
Best Tile For Kitchen Floor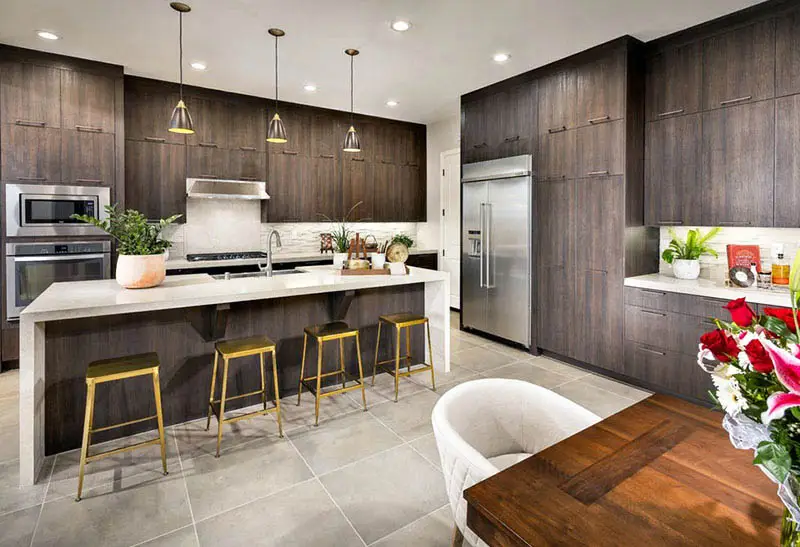 When it comes to deciding which flooring is the absolute best, it's a tough decision. The right flooring could be different for everyone, and budget will play a massive part in the choice, no matter what.
The best kitchen floor tile when it comes to durability, maintenance and price is porcelain tile.- interior designer Savannah.
It is widely sought after in the kitchen, and the vast amount of colors and designs means it can work with any kitchen style.
As a personal choice, I would also have to put slate at the top of the list, when budget and overall design are not factors. The tiles have beauty, durability, resistance to water and stains, uniqueness, and a long lifespan that can only grow with proper care.
For more related content, see our page on kitchen subway tile backsplash ideas.