Here we share our turning a porch into a room guide including the advantages of this type of remodel, steps on how to convert a porch, cost and design tips.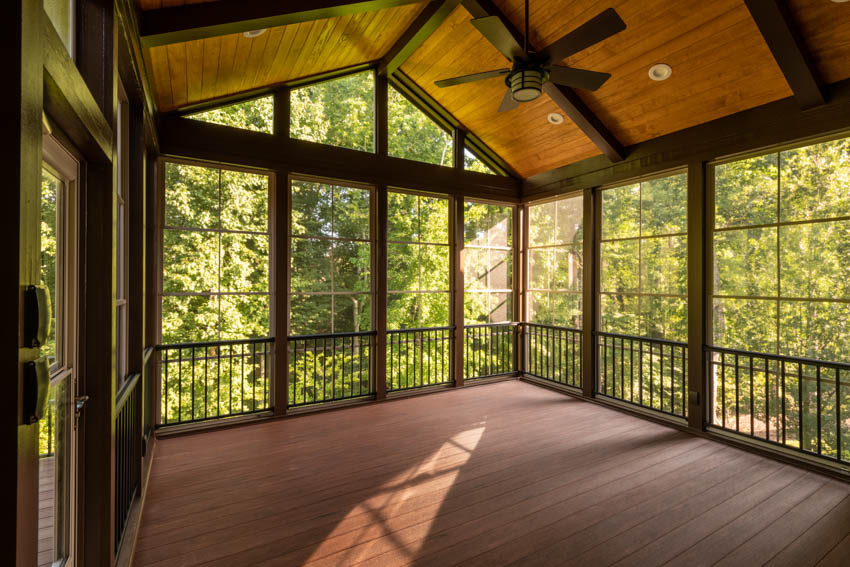 Turning your porch into a livable room isn't necessarily a hard task to take on. A construction such as this is quite similar to any other addition project in the home.

A major challenge you will face with such an upgrade is adding cooling and heating to the space. The worst assumption that you could ever make would be that your existing fixtures for heating and cooling will be able to accommodate the extra floor space that you'll be taking in.
If your porch has a concrete base, this might bring in some extra work for the ducts and vents. Keeping the steps and special challenges in mind along the way will help you better design and proceed with an enclosure for your porch.
Can You Turn A Porch Into A Room?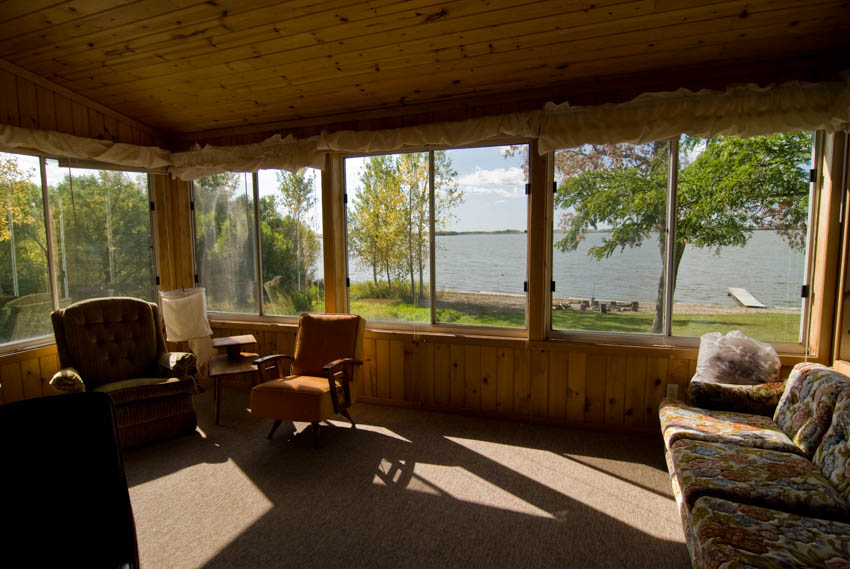 Absolutely yes. There's a lot of advantages to this in the event that you have a growing family and you happen to have a need for more room.
For starters, you won't be eating up into your yard space as the porch is already a part of the house, it's just a matter of modifying it. You also won't have a lot of difficulties with zoning regulations and the like because as we've previously mentioned, the structure is already a part of the main house and there is no major structural work to be made.
This is best suited for side porches or porches that are located in the rear area of the home. This way, the overall aesthetics of your home isn't affected that much.
How To Close In A Porch To Make A Room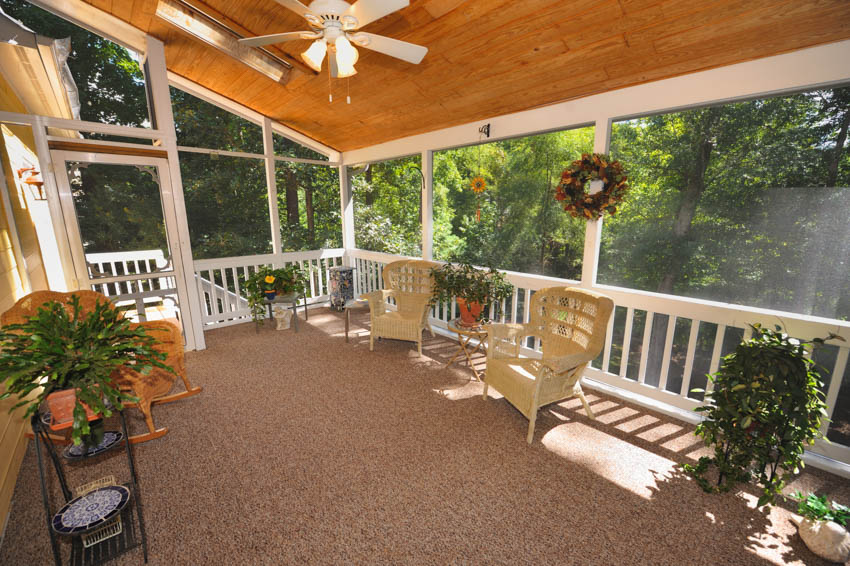 Make an initial assessment of your foundation and roofing needs:
For example, if you happen to have a wooden porch, you will need to replace it with a concrete slab. Typical porches don't have sufficient roofing to accommodate an entire room simply because it wasn't built for it.
You might need expansions on the roof for that. There's also the need to ensure that the finished room will have a ceiling that's at least 8 feet tall for it to be up to standard.
Next, you will have to look into the proposed room's cooling and heating needs as well as prepare for any electrical issues you might face. Have an expert evaluation on how to run some ductwork from your existing heating system into the space that you plan on creating, or how to get an air conditioner installed for the hot days.
You will need to figure out how all of the outlets, lighting fixtures, and other electrical wiring will be brought into the new room.
Expansion of your roof framing: This is on a need basis. If the roof framing isn't enough, you will need to install 2 x 4 inch boards on 16 inch centers so that you will be able to enclose the room.
Make sure that you get to leave out some openings for where your windows and doors will be. If you want to add thicker walls for insulation, you might consider using 2 x 8 inch boards instead.
Exterior siding: You are going to need to match the exterior siding so that the exteriors of the new room match the rest of the house.
If you can't find something to identically match the original exteriors of the house, at least opt to match the house trim, or else you run the risk of having the enclosure sticking out like a sore thumb from the rest of the house.
Keep your interiors for the new room neutral and clean: It is always best to opt for white baseboards and white trims all the way.
Make sure that you don't overcrowd the room because in most cases, add-on or extension rooms are also used as exit points in the house and movement might be difficult if it's too crowded. Read more about our guide on the different baseboard styles here.
Cost To Convert Porch To Room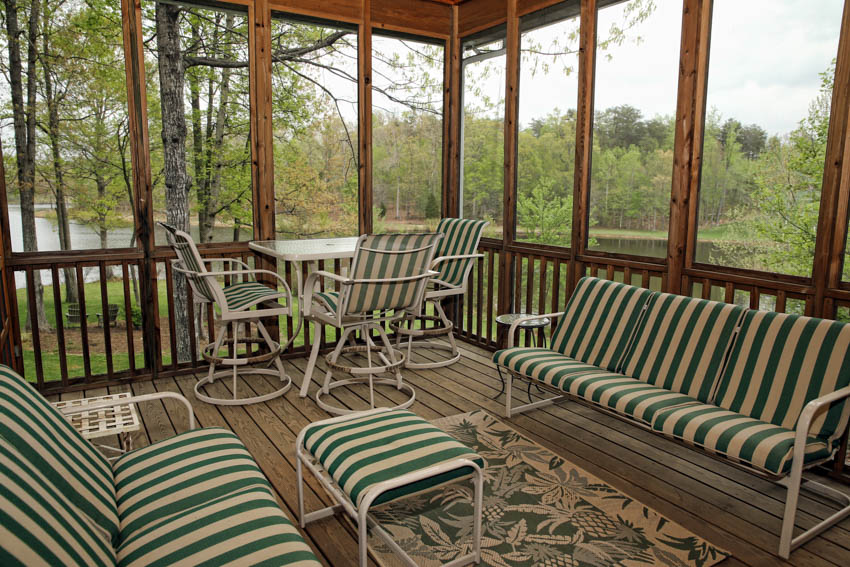 Turning a porch into a room is all variable on whether or not you have an existing deck or foundation and an actual floor plan to do the construction yourself.
Going down the DIY route would depend on the materials you plan to use. Wood and steel frames are recommended as they're more durable and aesthetically in line with the rest of your home. They do, however, cost more.
Then there are also amenities such as tile floors or carpeting that can take on hundreds or even thousands of dollars onto your total bill. Read more about our guide on the different types of carpet here.
If the intention is to pay someone for their services, the industry standard to keep in mind for such as undertaking is that cost for the materials would typically range from $5 to $7 per square foot for a screened-in porch.
A typical porch has around 200 square feet in measurement. Excluding labor costs, it would go up to $1500 to about $2400 on the high end.
If you're considering the cost of adding windows on, it can tack on an extra $500 to $2,000 per opening, depending on the kind and quality of materials that you would opt to have for the new room.
Realistically speaking, including labor costs and depending on square footage, you can expect a range of anywhere from $5,000 to $20,000 and upwards for the creation of a new construction room from the ground up.
A solid project for new construction of a structure of good quality with fairly modest proportions should be at a good $20,000 or so, pegging it at roughly around $150 to $250 per square foot.
Convert Porch To Room Tips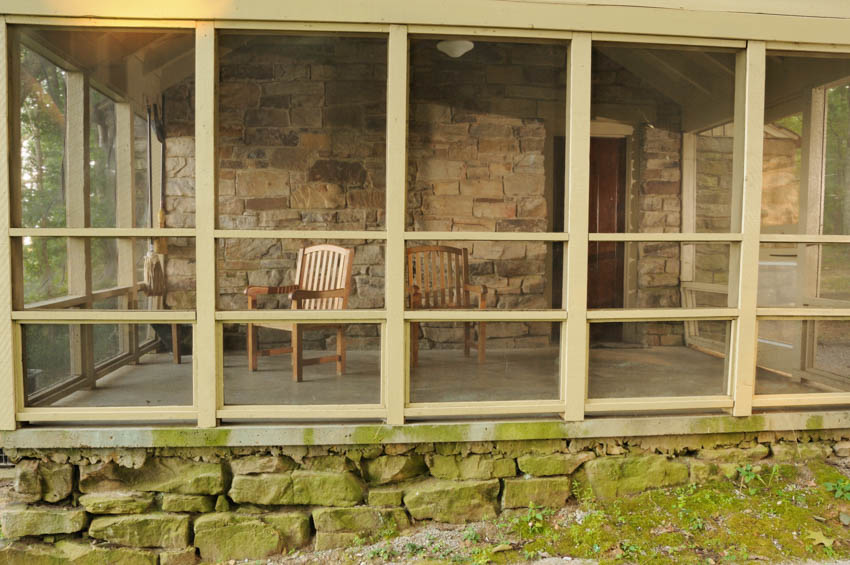 Make the proper assessments when it comes to the details of the porch demolition (if it so requires) and leveling needs. More often than not, porch floors aren't always completely level compared to the rest of the house and that is something that you would want to keep an eye on and fix if needs be.
Take note that you can DIY a wall demolition but keep your hands off of the structural walls. This is something that you should be wise enough to leave up to the professionals.
You might need to hire an engineer. This is so that you will be able to calculate the proper size of the beams that you will be needing.
Remember that these beams will be carrying the load of the entire house and a miscalculation could lead to disastrous results.
Be wise enough to plan out where you'd like your electrical outlets will be. In the excitement, this could leave your mind space and this would mean that you'd have an entire room with no outlets at all.
It would be a bummer to have to keep dragging an extension cord in just so that you have someplace to plug stuff into.
And of course, light. Consider your lighting options all the time. Turning a porch into a room is no good if it isn't well let and that certainly wouldn't make your space livable.
This includes windows as they contribute to natural light being brought into the room. See more related content in our article about the different types of windows on this page.