Find out the different exterior wood siding types such as pine, fir, spruce including the best type to use and the most durable.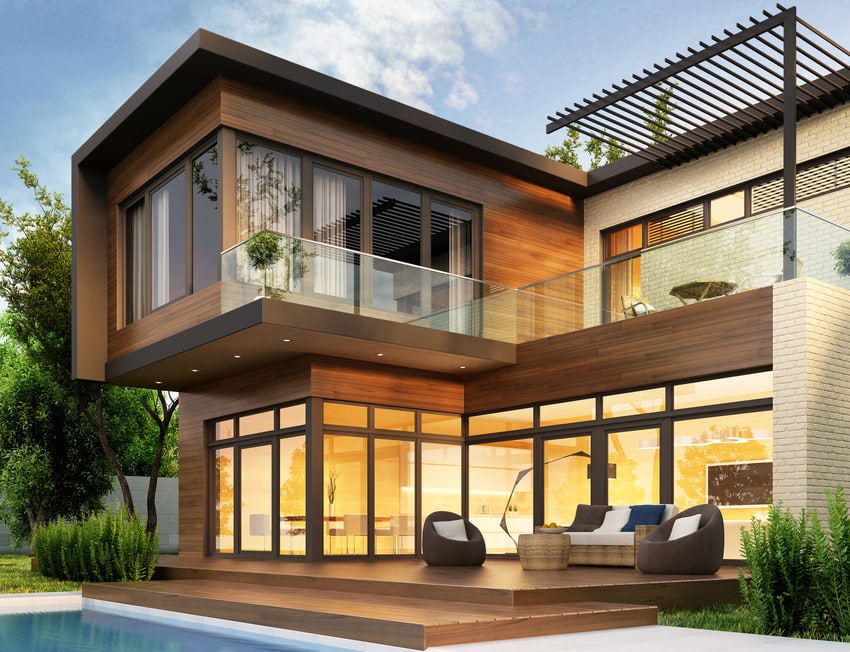 What Is Exterior Wood Siding?
There's a pretty good chance you're already familiar with an exterior wood siding; you probably just didn't have a name to identify it.
Exterior wood siding is a type of building material that is usually installed on the exteriors of the house or building. It can come in various compositions, including vinyl, metal, composites, wood, masonry, and fiber cement.
Whichever it is, there's bound to be a particular wood siding material that will suit your needs, budget, and preference.
Exterior siding is usually installed over the house wrap and serves as the outer covering aspect of the house. Aside from its appealing quality, exterior siding also boosts a home's durability against outside elements.
On that note, exterior wood siding remains the top choice for the best exterior siding. In fact, other alternatives are still build to replicate the overall look and feel of wood, which is understandable, to say the least, since this type of siding provides natural insulation and also allows for easy installation.

What Are The Different Types Of Wood Siding?
Cladding your home with wood can provide a classic and timeless look for your house. It can also fit in well with environmentally aware homeowners as wood is a renewable resource and installation and repairs are quite manageable as they don't require more than basic carpentry skills.
Furthermore, here are other top exterior wood siding options you can consider:
Pine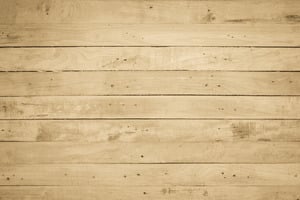 Although categorized as a softwood, pine is pretty good at holding and maintaining a finish and can last for a very long time.
If you're doing your wood siding project on a tight budget, pine is a relatively cheap option compared to other alternatives that also work great with painting or staining jobs.
The only downside to pine is it can be susceptible to wood rot so even if maintenance is pretty manageable, you need to make sure to repair any possible leaks and apply a wood preservative containing copper or borate.
Fir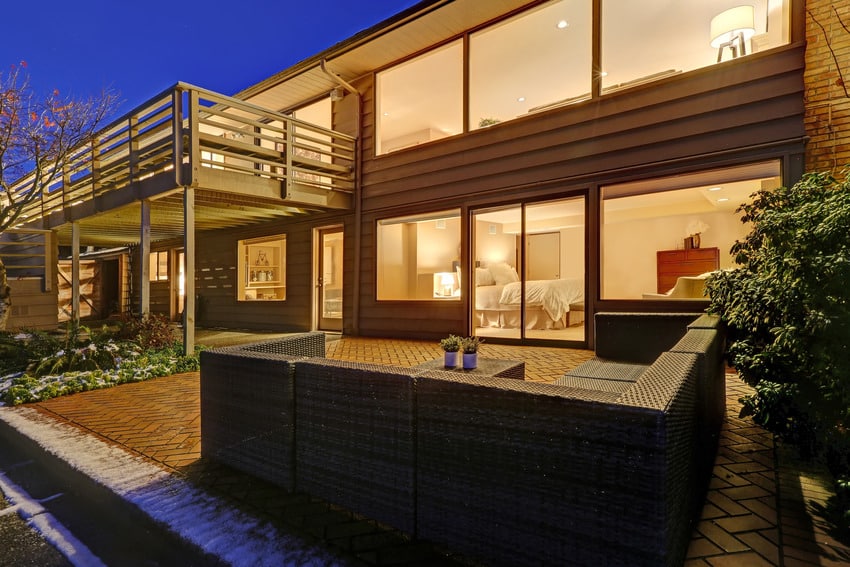 Fir is another softwood option that is almost as cheap as pine. It can be quite easy to procure in long lengths which are especially recommended if you have a big house and prefer a wood siding with a seamless texture.
Fir is also easy to install and holds finishes well. You can design and cut it into patterns without the wood ever breaking for aesthetic purposes.
The wood grain also looks attractive and receives stains well. However, fir is actually susceptible to moisture and may potentially get damaged by pests over time so constant sealing and maintenance should be strictly observed.
Spruce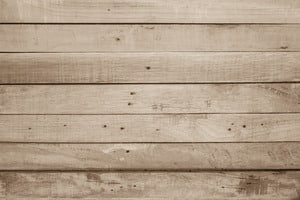 Spruce is also a member of the pine family and like other softwoods, it is pretty cost-effective. Nonetheless, it doesn't come in lengths longer than pine.
Furthermore, a major drawback to spruce is it can be very prone to wood rot and insect damage. Hence, extra care is required with its maintenance and sealing.
Redwood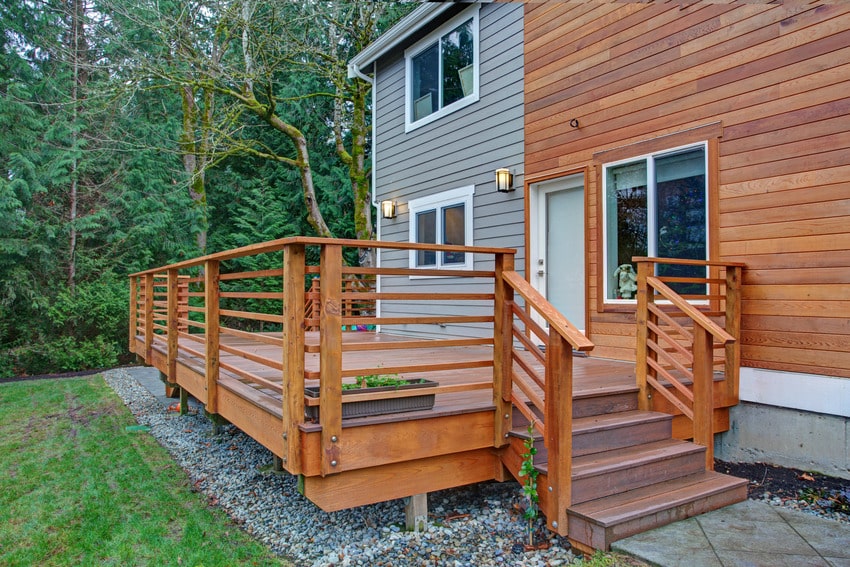 Redwood is an exceptionally versatile type of wood since it fits with any type of climate, and is widely grown in North America. Moreover, it stands out because of its rich red tone and texture.
What's more, it can also be quite resistant to shrinking so you can rely extensively on its durability. It's also very low maintenance as it holds stains and finishes very well, while being naturally resistant to pests and moisture, as well.
The only downside is it can be more expensive than the other types of wood out, which is about $8 to $20 per foot, because it can be a bit scarce and difficult to procure.
Cedar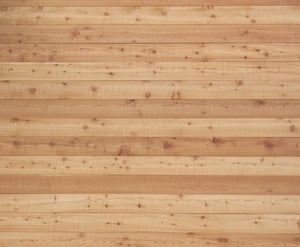 Cedar is quite an attractive wood type and is a common favorite among homeowners and builders. It has a gorgeous-looking grain which makes for its distinctive quality.
Not only is it visually appealing, but it is also resistant to rot. Moreover, it doesn't swell, cup, or split so it's also usually used for roof shingles.
This is categorized as heartwood and is considered more expensive than your average white woodgrain. For maintenance it only requires annual sealing and power washing.

Cypress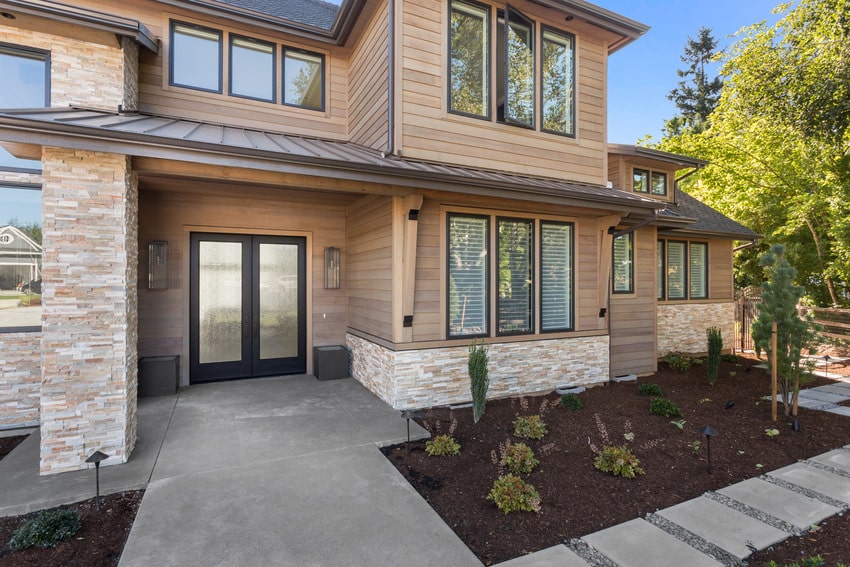 Cypress is a hardwood known for its durability; it's so durable that it's often repurposed from old homes to be used in new construction.
Similar to redwood and cedar, it is also said to be resistant to rot and pests. Nevertheless, it needs to be constantly maintained to prolong its lifespan.
Despite being a hardwood, cypress is actually lightweight so it can be a good choice for your home exterior siding. The only disadvantage to this type of wood is can be difficult to mill and can cost a lot so it's also seldom used as a material for exterior wood siding.
Engineered wood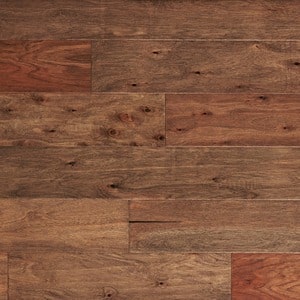 Even though you prefer the look and feel of natural wood, engineered wood siding is still a viable alternative to consider.
It's made out of a mixture of sawdust, wood chips, and bonding agents that can rival the durability of natural wood.
Similarly, it can be strong and incredibly lightweight which makes it an ideal wood siding material.
If you want to go for a cheaper yet still durable option, then engineered wood is the right one for you.
What Is The Best Exterior Wood Siding?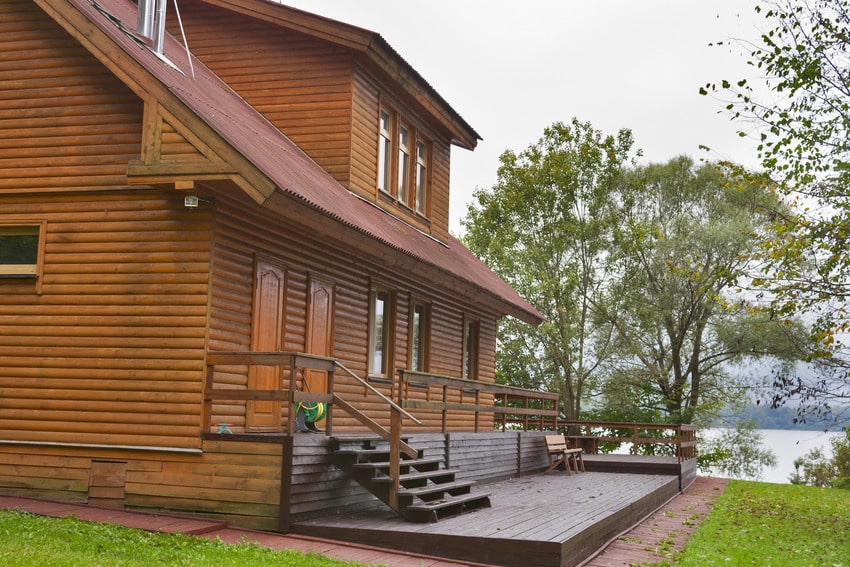 Redwood is considered the runaway winner for the best exterior wood siding on the market right now. The material has very little resin composition, absorbing and retaining stains and finishes remarkably.
It also doesn't shrink or cup and considerably maintains its original shape than the other types of exterior wood siding. For this reason, it also requires less maintenance; power washing it once a year or once every three years should suffice.
It is also naturally repellent to insects and is resistant to rot. It's widely grown for the most part of North America.
What Is The Most Durable Exterior Wood Siding?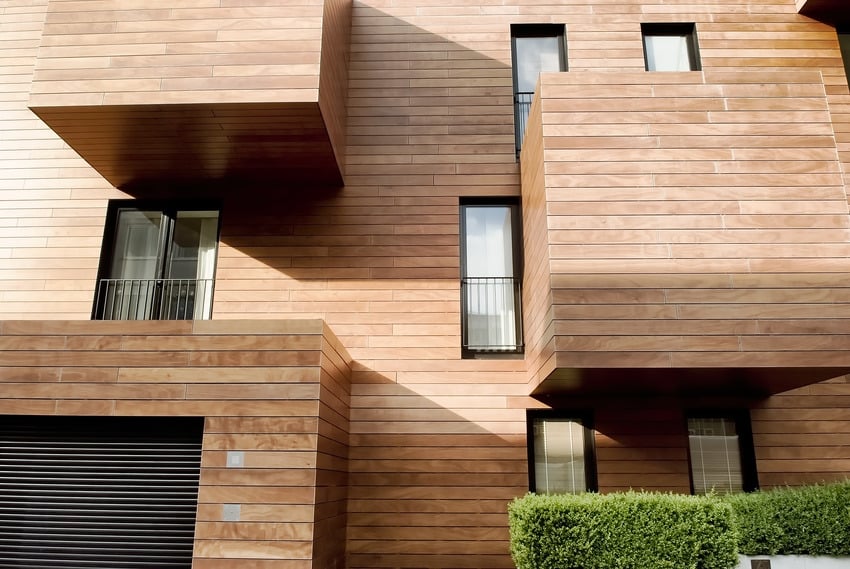 If it's durability you're after, then engineered wood would be the best option. It has the aesthetic appeal of natural wood and is made of bonding agents and a mixture of wood chips plus other materials that enhance its durability.
It's also extremely lightweight so you don't have to worry about the extra stress of weighted planks on your exterior siding. Likewise, the cost is relatively low and it has been known to withstand the passage of time compared to the other exterior wood siding options available.
How Long Does Wood Siding Last?
Given the proper conditions, such as annual resealing and repainting and proper replacement of patch damaged areas, wood siding, in general, can last for a good 20 to 40 years.
Treatment every 5 years or so is also recommended to prolong its lifespan, as well as power washing the sidings once a year.
An extra maintenance that's recommended for maintaining wood siding to prolong its life is power washing the boards once a year.
What Is The Difference Between Clapboard And Wood Siding?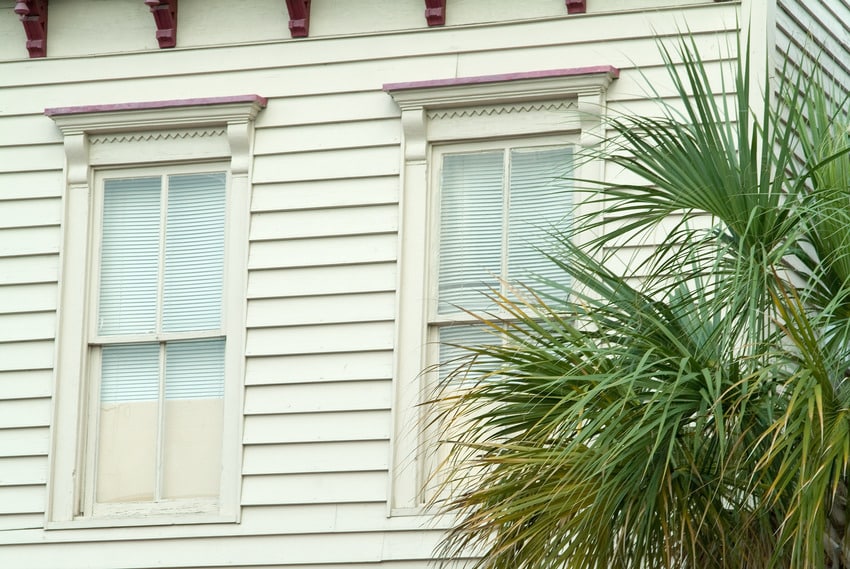 Also known as beveled or wood plank siding, clapboard siding is defined by its overlapping wood planks structure. Wood panels are split horizontally and are overlapped to provide extra insulation and protect the home during winter or cold weather in general.
Wood siding is somewhat similar to clapboard siding, however, it's built with the frame construction of the house. The exterior walls are usually framed with some type of wood skeleton with an extra sheathing of plywood that's installed outside of the house.
House wrap is then installed on the exterior plywood followed by the wood siding, which can be made out of any type of natural wood or engineered wood.
Is Wood Siding Cheaper Than Vinyl?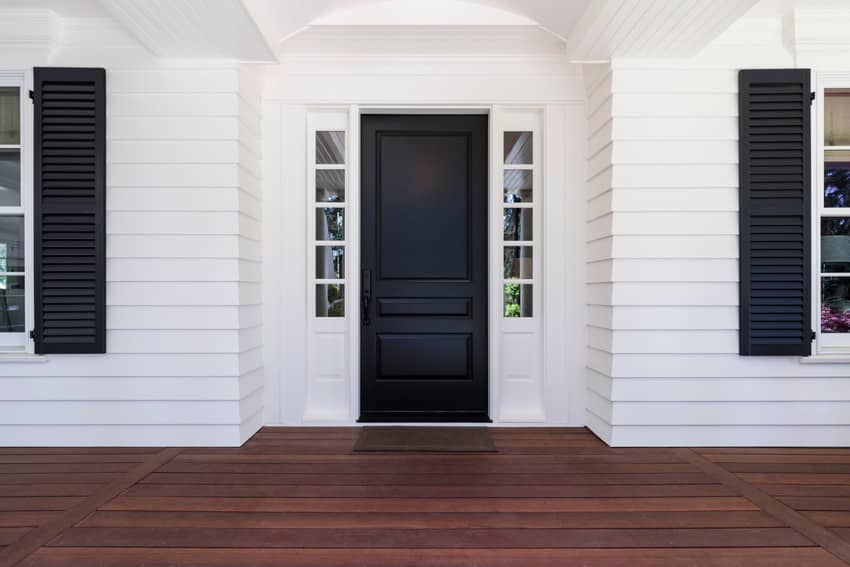 Actually, no. Vinyl is way cheaper than wood and reasonably so since the materials used are synthetic, thus, easier to procure or manufacture. Similarly, you may also resort to painting vinyl siding to add more life and color to your house.
In terms of pricing, vinyl usually costs around $2 per foot whereas wood siding costs about $7 and more per foot.
For other related content about exterior siding, visit our article about matching siding and roof colors.