Here is a guide to the best matching siding and roof colors to give your house a trendy look and a vibrant, homey feel.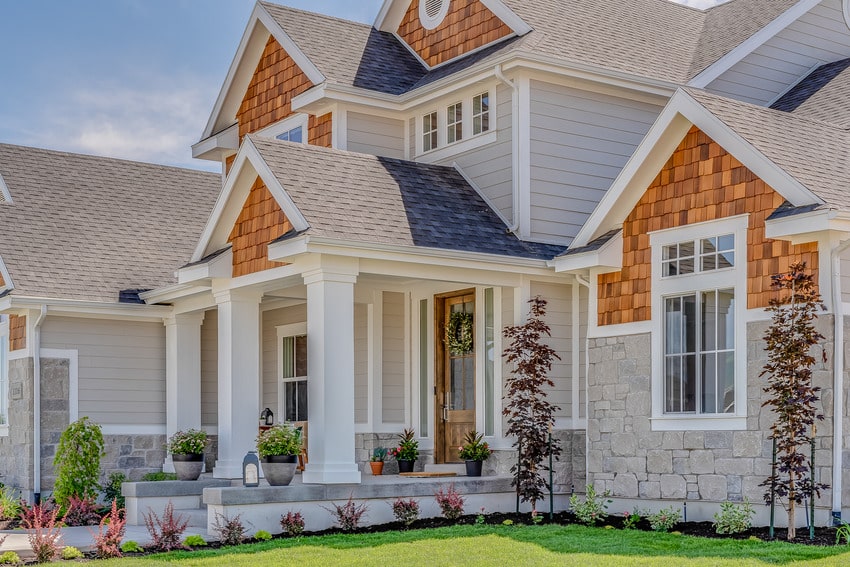 Picking the right design is always the key to enhance the look of your house. Of course, we all love to revamp the look of our house to make it look a lot better than the first time we saw it.
Well, aside from using the right materials, choosing the correct color combinations also plays a huge role. However, there is always a proper way when it comes to matching siding and roof colors.
In this article, we'll talk about some tips and reminders about how to match siding and roof colors. You'll also know some of the best color combinations you can try with your house.

How to Match Siding and Roof Colors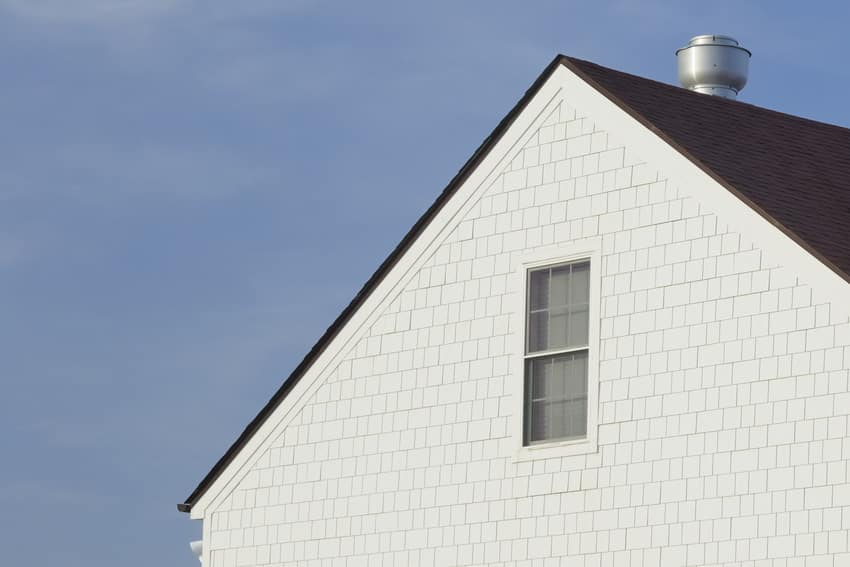 In terms of matching siding and roof colors, you need to find the best color contrast between your roof, shingles, and siding. Never go with colors that are too similar as they won't provide a good color combination and appeal, which consequently will make your house look bland.
You should also pick siding with colors that are well-matched with your current roof and shingle colors. To know how to effectively match your siding and roof colors, check out some of the instructions below:
Knowing your tones will help you identify if your roof and siding colors will complement each other. In general, colors are usually divided into two categories: warm and cool.
Examples of warm colors are orange, yellow, brown, gold undertone, and red, while cool colors include white, blue, green, or purple undertone.
Normally, if your roof has a warm color, it'll most probably blend well with warm-toned siding, and a roof with cool color will look good with cool-toned siding.
Choose between dramatic or subtle look
The color of the house can produce two results: either a dramatic or subtle look. Keep in mind that modifying a single color on the exterior of your house can already significantly influence its look. To know how to match your siding with your roof, you must consider your preferences carefully.
Usually, a bigger amount of contrast will give a more dramatic appearance, while less contrast will give a more subtle appearance. A dramatic appearance doesn't mean you'll use very vivid colors. What you'll do is just multiply the contrast between the colors so they'll produce a luminous effect.
Don't forget to consider the trims and accents of your house
When it comes to matching your roof and siding colors, you must also pay attention to your trims and accents so that your house gets the best appearance possible.
Matching your trims with your roof color will make it easier for you to choose the right accent and siding colors as well.
Trims can play a big role in enhancing the look of your house as it functions to create a border between your siding and roof.
Choosing a neutral-colored trim can help in making the design look a bit subtle and prevent the contrast from being too sharp. Similarly, trims also help in balancing the roof and siding colors.
Try to look for great color combinations using apps or programs
It's hard to know if two colors are going to look great together until you see them with your eyes. Try to look for apps and programs that let you decide what color combinations would look outstanding on your roof and siding.
Owens Corning Design EyeQ, ColorCoach, IKO Roofviewer, and Color Visualizer from Allura are some of the programs you can try. With these tools, you'll get to identify the best color combinations you can use for your roof and siding.
Tips for Choosing Siding and Roof Colors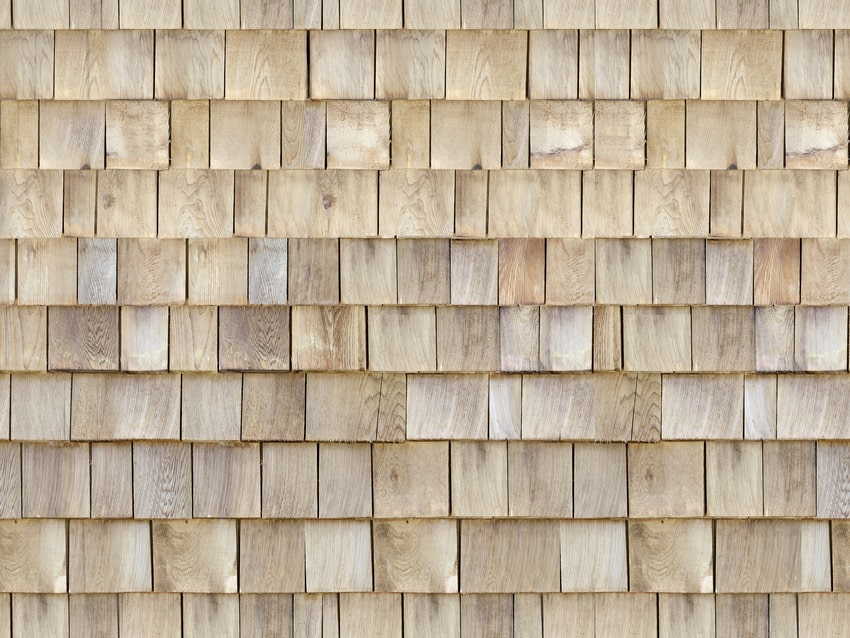 The whole style and design of your home is a vital factor when it comes to selecting color combinations. Thus, it is important to recognize the whole design and style of your house.
Is it a modern house design? If yes, you can try some of these color combinations:
Blue roof and white siding (vice versa)

Dark gray roof and red siding

Gray roof and white siding

Blue-gray roof and red siding

Dark gray roof and gray siding
Meanwhile, if your house has a traditional style, you can try going with these color and style combinations:
Brown roof and taupe siding

Black or dark gray roof and brick siding

Medium shades of gray or brown roof and stucco siding

Light brown roof and green siding
Another tip is you must learn the fundamentals of exterior design. You need to know some of the most common colors that blend well together. Research the basics of colors, contrasts, and blendings.
Furthermore, there are general rules in terms of matching siding and roof colors. A cool-colored roof is best paired with a cool-colored siding, while a warm-colored roof goes well with a warm-colored siding.
Remember that both siding and roof should have colors in great contrast to achieve an eye-pleasing result. A light-colored siding must work well with a dark-colored roof, and a dark-colored siding should go well with a light-colored roof.
However, if you're not sure about the color combinations you will use, you can always go with medium tones. They usually complement well with many house designs and styles.
Nonetheless, if you're still in doubt, you can also make the whole house neutral or combine it with a solid color of your choice for best results. For example, if you want your roof green, you can use a neutral-colored siding such as beige.
What roof color goes best with gray siding?
The roof colors that blends best with gray-colored sidings are the following:

Black

Dark green

White

Dark blue

Dark gray

Black
What siding color goes with a brown roof?
The siding colors the blends perfectly with brown roof shingles or other brown material types are:

Cedar shake

White

Brown

Gray

Tan

Light cream

Warm cream

Green

Brick

Stone

Stucco

Red cedar
Read more about different types of roofs here.
There are Limitless Possibilities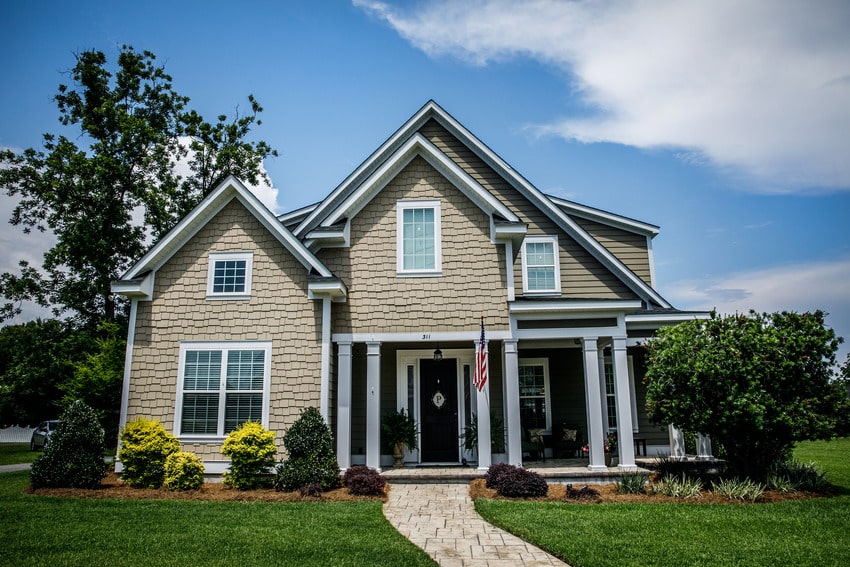 In the fullness of time, you can see there are limitless possibilities concerning matching siding and roof colors. With so many siding roof color combinations that are available, everything is possible.
Notwithstanding, you always want to ensure that you'll pick a color combination that will truly satisfy you and suit your personal preferences.
To help you in matching the best siding and roof colors, make extra time in finding various possibilities. Try looking for some detailed pictures on the internet. You can also try driving or walking around your neighborhood to observe some of the houses' exterior designs, styles, and color blending.
By doing these suggestions, you can surely come up with various ideas in designing your home that will suit your preferences.