Here's our buying guide to non-toxic furniture including what it is, where & why you should buy it, how much it costs, and how to tell if furniture is non-toxic.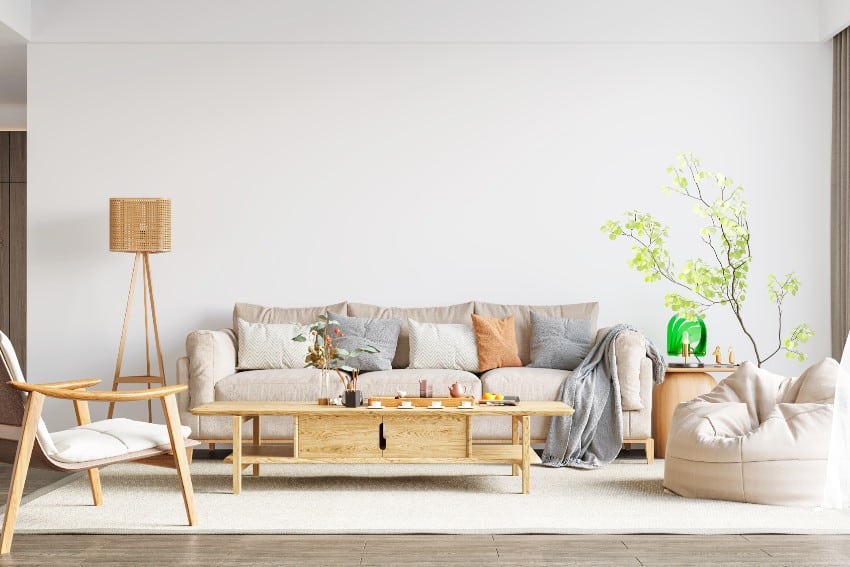 You might search for non-toxic furniture manufacturers while furnishing a new room or investing in a new piece. You want to ensure that the indoor air is pure and that you and the people you love are in a safe atmosphere.
According to the Environmental Protection Agency (EPA), one of the primary contributors to polluted air within a building is its furniture and building materials.
Selecting your furniture can is a massive challenge in adopting a more sustainable lifestyle. Even for people with extensive experience working in the furniture industry, it can be a challenge to truly wrap one's head around what eco-friendly furniture is.
Avoiding the hundreds of toxic chemicals used in and on a typical sofa, mattress, and desk items can be even more difficult. The fact that we spend more time on and around furniture than we do with any other consumer goods makes this topic particularly essential to comprehend.
Some basic ideas can point us in the right direction and help us get started toward demystifying the process of sourcing beautiful, environmentally friendly, and safe furniture. First things first, let's go over some fundamental topics. After that, we will discuss how to select environmentally friendly furniture for each space in your home and showcase some of our preferred manufacturers.
What Is Non-Toxic Furniture?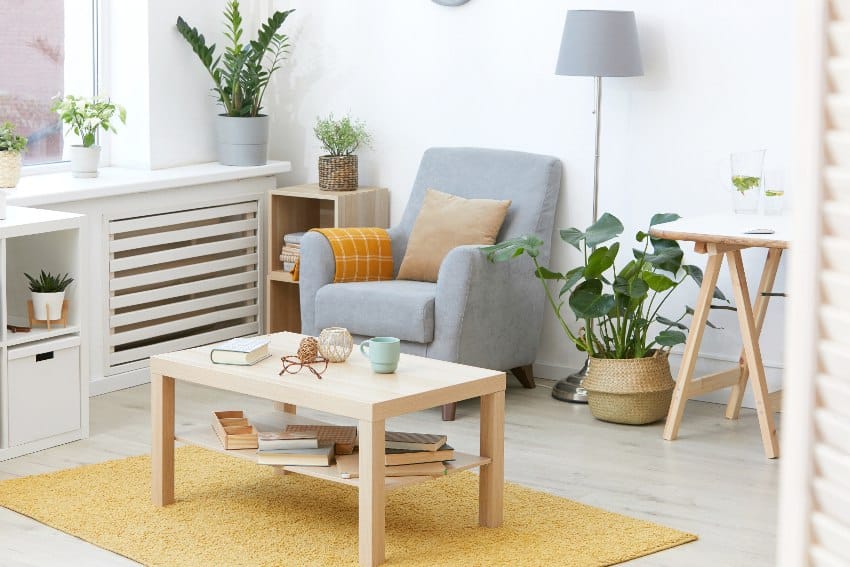 Compounds that are either Volatile Organic Compounds (VOCs) or Semi-Volatile Organic Compounds are among the most significant factors contributing to the problem (SVOCs). Off-gassing is how our furniture might release these substances. It gives furniture that scent when you get it out of the box.
Due to the heat generated by our bodies, a specific piece of furniture degrades with time, becoming less safe with each use because more compounds convert to gas. Even though the VOC emissions from furniture will decrease over time, the odor may linger after cleaning the furniture.
Even though this is something we breathe in, it is not the only risk these chemicals bring. Even worse, these particles are in the dust that accumulates in our homes. This dust settles on every surface and can be harmful to any family member, including our children and pets.
You might be surprised to learn that furniture manufacturing includes using a significant number of chemicals. This is a list of the four most prevalent ones and why you should steer clear of them.
Formaldehyde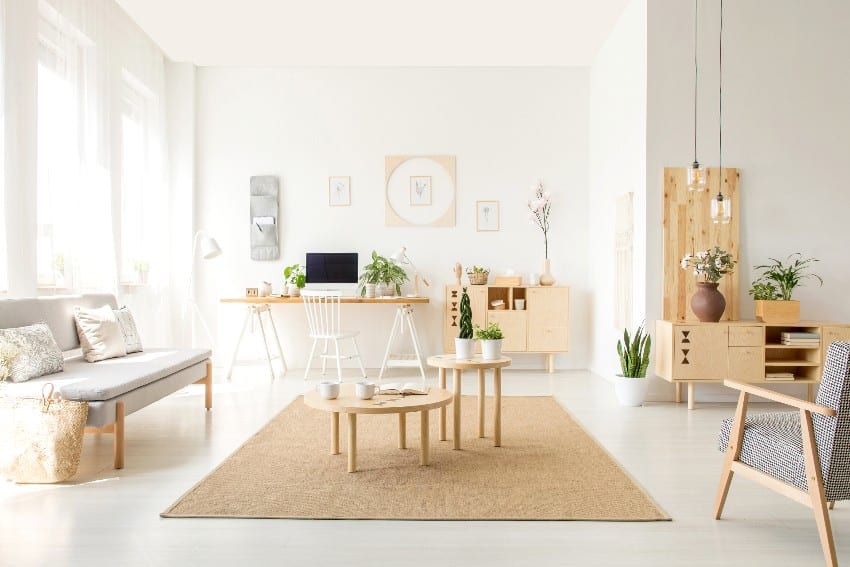 These are products made from pressed wood, such as particleboard and plywood. Additionally, it is present in adhesives, glues, and some types of fabrics. Formaldehyde is associated with a dry, itchy throat, coughing, red and irritated eyes, and asthma.
It is a powerful scent. Although some studies say that the risk of cancer is low, even after prolonged exposure, the Environmental Protection Agency (EPA) considers formaldehyde a human carcinogen.
Vinyl Acetate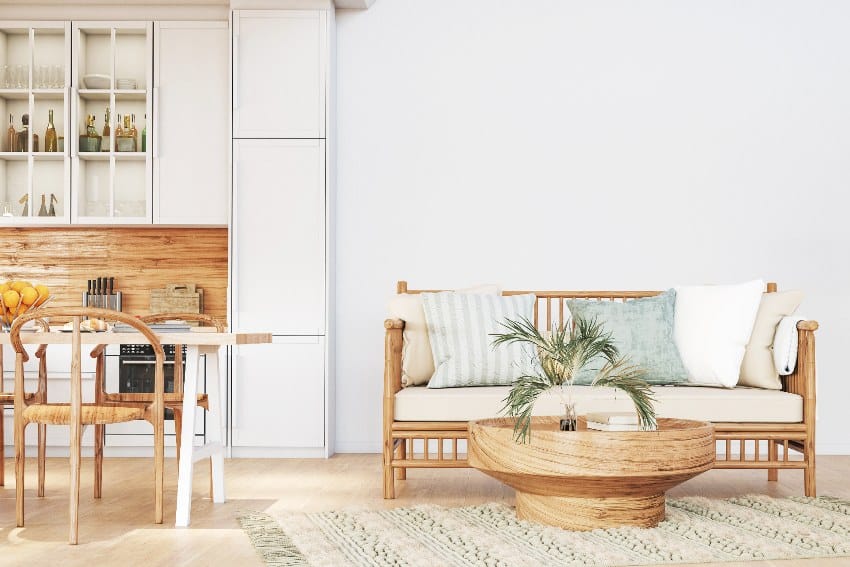 You can find vinyl acetate not only in polyvinyl products but also in paint and lacquers, films applied to furniture, and certain adhesives. For example, vinyl acetate is in the installation of linoleum. Although it isn't a carcinogen, there have been reports of respiratory problems, inflammation, and coughing brought on by it.
Flame retardants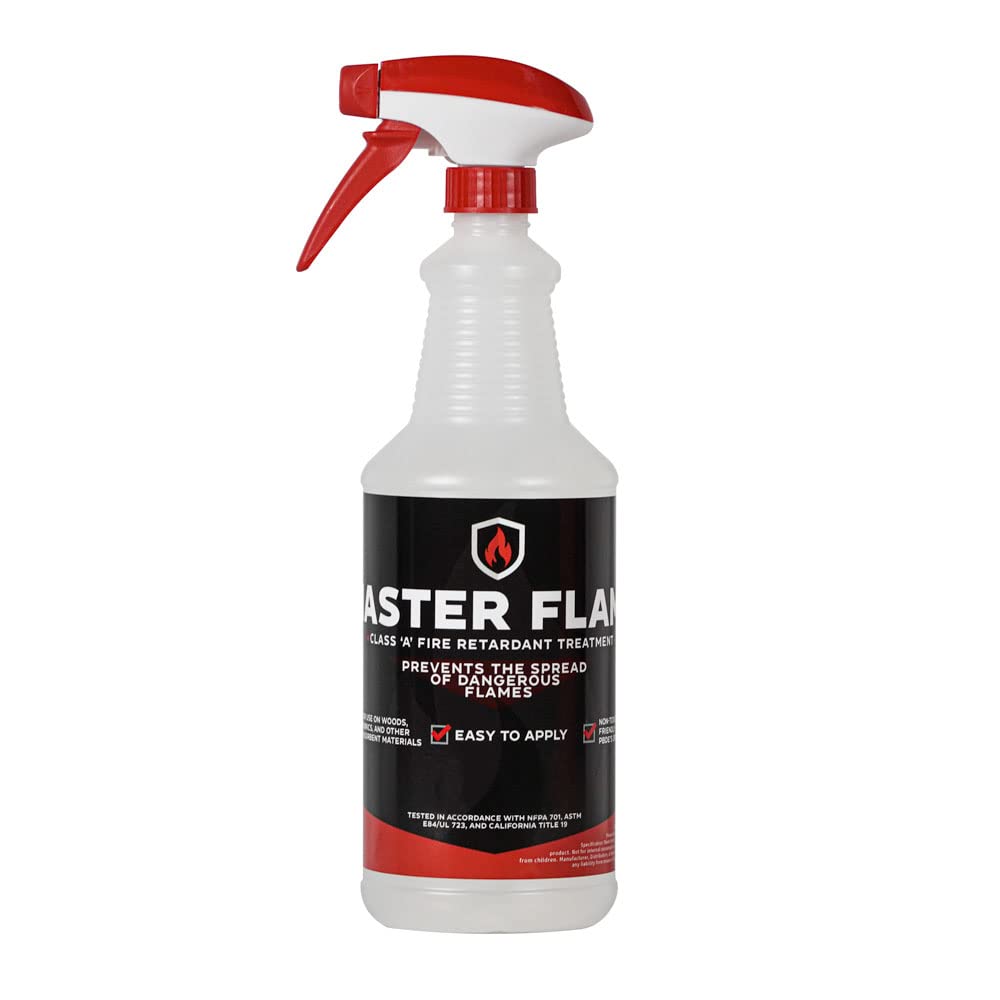 See this fire retardant spray at Amazon [Sponsored link]
Most of your furniture, especially beds and sofas, will include flame retardants made from chemicals. Flame retardants are sprayed onto foam furniture to prevent it from catching fire.
Unfortunately, there are many potential chemical combinations, some of which can be very hazardous. It is well established that flame retardants harm one's lungs, heart, and eyes.
Phthalates
Phthalates, also known as plasticizers, can come in various forms and are used for various purposes. They are in the backing of carpets, shower curtains, upholstery, tablecloths, and floor tiles, among other things.
Phthalates are in various items, including deodorants; however, eco-friendly products do not contain any phthalates because of the damage they can do. Phthalate exposure can cause disruptions in the synthesis of testosterone.
How To Know If Furniture Is Non-Toxic
There are several things you can watch out for to make sure that you have some insight into whether your furniture is toxic or not. Here are the basics of non-toxic furniture:
Natural & Organic Materials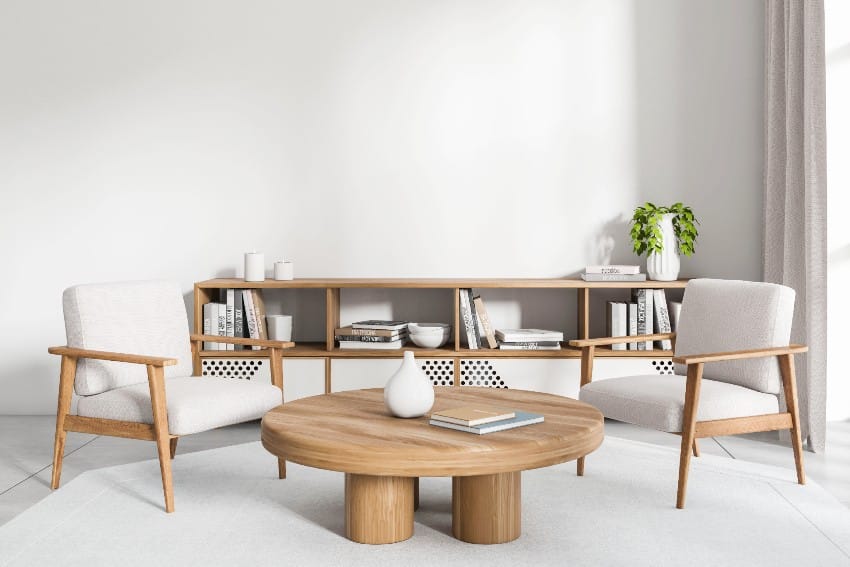 Although natural and organic materials are invariably superior for some items, this is not always the case for furniture. The basis is not always so cut and dried.
Several synthetic textiles have a higher level of resistance to the growth of mold in comparison to some natural fabrics, such as organic cotton. Those suffering from CIRS or hypersensitive to mold may find this a solid argument in favor of procuring upholstered furniture crafted from mold-resistant materials such as polypropylene.
Second, even if something comes from natural and organic elements, it could still have hazardous components added to it. Synthetic fabrics are more durable than organic cotton fabrics when it comes to stains and spills.
Non-Toxic Certifications
There is a wide variety of professional accreditations available to people nowadays. Labels such as GREENGUARD, OEKO-TEX, MADE SAFE, Certi-PUR, Forest Stewardship Council (FSC), Global Organic Textile Standard (GOTS), and many more may be familiar to you.
There are positives and negatives associated with each of these qualifications. In general, certifications point to a certain level of safety concerning the components utilized. Because they are required to have their lack of certain dangerous chemicals validated by an outside party, they make it possible for businesses to hold a certain level of accountability.
Nevertheless, certifications do not always guarantee that a product is safe. Even while each one of them has some constraints and safety regulations in place, none of them is foolproof.
MADE SAFE and GreenScreen are the only two certifications that, to our knowledge, entirely ban PFAS, also known as "forever chemicals." (The OEKO-TEX standard prohibits using particular PFAS, but not all of them.)
It is important to remember that acquiring and maintaining certifications costs money to brands. In most cases, this will be fine for more established and well-known brands; however, it may be out of the price range of smaller companies that focus on artisanal production. Simply because a brand is not approved does not indicate that it is inherently dangerous or less safe than other brands.
Solid Wood Construction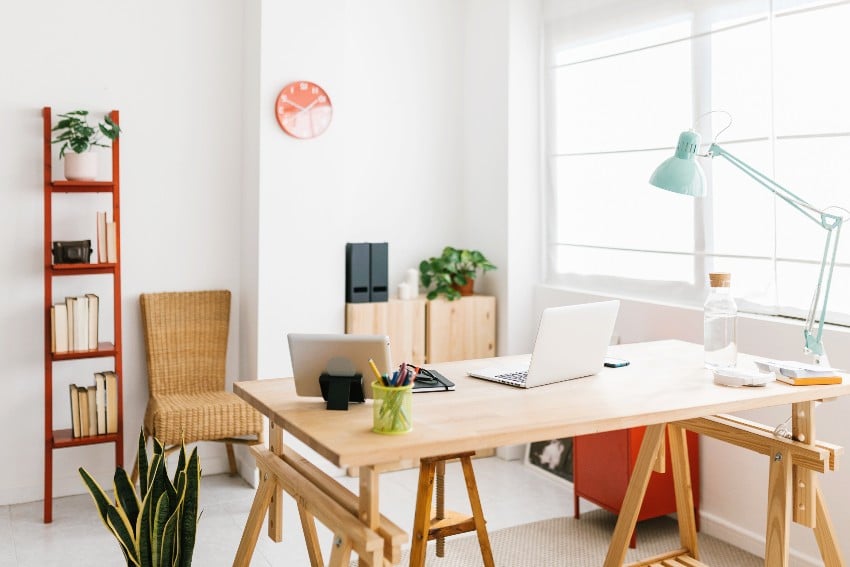 The health benefits of solid wood furniture and its non-toxic nature have been raved about for so long. A remarkable improvement can be made to the air quality in your home when you install a solid wood bookcase, desk, or dining table. Traditionally crafted wooden furniture emits lower levels of VOCs than its industrially produced counterparts.
Off-gassing is the process by which certain types of furniture, such as those made of MDF, particleboard, plywood, and other materials, release potentially harmful chemicals or volatile organic compounds (VOCs) into the air.
While we are still researching the full effects of off-gassing, data shows that VOCs may cause allergic reactions and other issues. You can lower the amount of volatile organic compounds (VOCs) that are released into the air in your house by making a move to solid wood furniture.
No & Low VOC Stains, Glues, And Varnish
In connection with volatile organic compounds, you should also search for lacquers with low VOC or zero VOC levels before applying them to your furniture.
In a nutshell, volatile organic compounds are a group of substances that can evaporate even while the temperature is at room temperature. They include hazardous elements that can lower the air quality within your home, which can lead to various health issues ranging from lung irritation to cancer.
Lacquers that are harsh and full of volatile organic compounds (VOCs) finish conventional furniture; therefore, you will want to look for brands that use natural linseed oil or water-based finishes instead.
GOTS Certified Fabrics (Global Organic Textile Standard)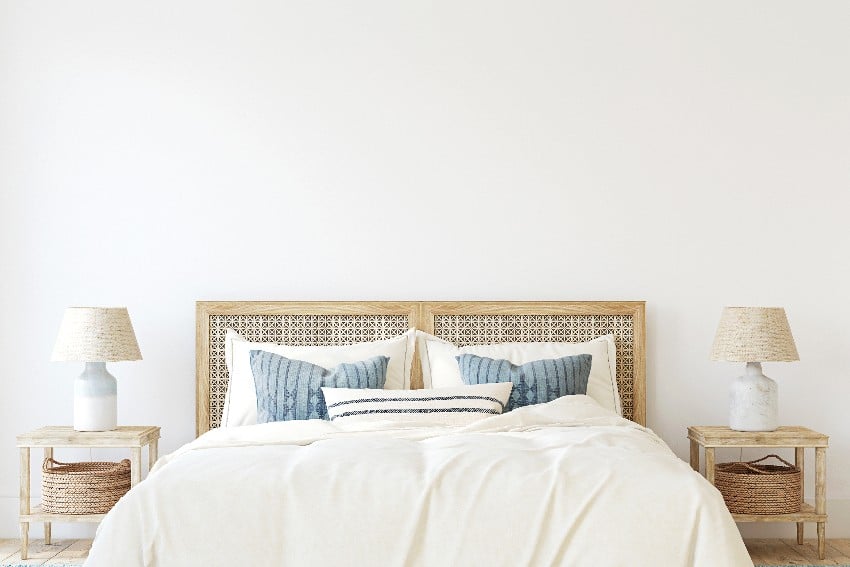 If you are concerned about the environment when you shop, the GOTS label on a product will be important to you. The Global Organic Textile Standard, sometimes known as GOTS, is widely recognized as the most stringent processing standard for organic fibers in the textile industry.
This certification guarantees that the production process is responsible and uses the fewest possible chemicals. In the end, it ensures that buyers will receive high-grade organic cloth.
GOTS certification is available for natural fiber products, such as yarn, clothing, and home textiles.
The Global Organic Textile Standard (GOTS) is in response to the demand for an internationally acknowledged standard that applies to all organic fibers, including cotton, silk, wool, and bamboo. The standard's objective is to produce high-quality, long-lasting textiles that are also kind to the environment.
The GOTS rules were standardized in 2002 by a group effort involving four organizations. The core team comprises the Organic Trade Association (OTA) of the United States of America and three other member organizations from Germany, the United Kingdom, and Japan.
A product must be composed primarily of organic and natural fibers to be eligible for a GOTS designation. There are two types of products that have the GOTS label, and the determination of each one is by the proportion of organic fiber included in the item:
• At least 95% of the required materials must be organically certified fibers.
• At least seventy percent of the required materials must be organically certified fibers.
GOLS Certification (Global Organic Latex Standard)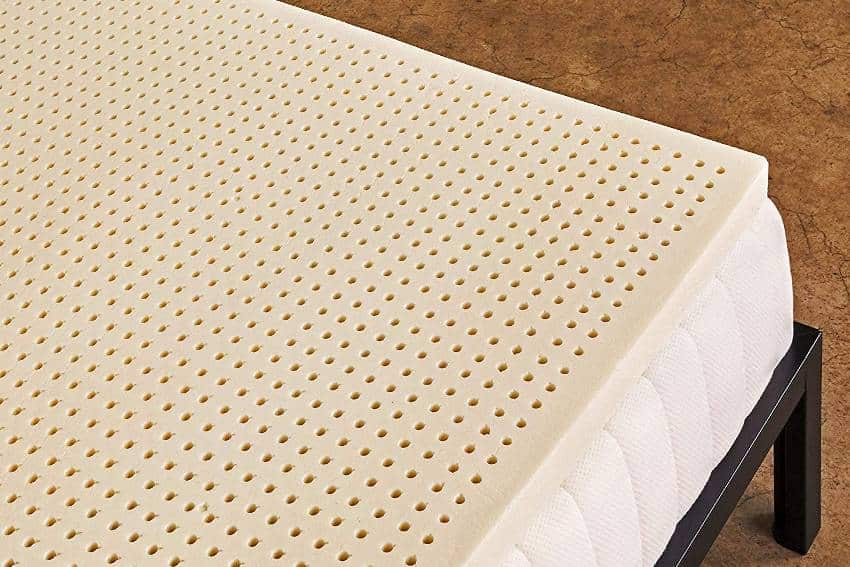 See this GOLS certified organic mattress at Amazon [Sponsored link]
GOLS stands for the Global Organic Latex Standard, a series of stringent regulations and quality controls for products manufactured of natural latex. These restrictions establish minimum standards for the amount of organic material a product may contain that bears the organic label.
In addition, they limit the maximum amount of potentially hazardous compounds, polymer fillers, and emissions that can be present in latex. In most cases, the restrictions that they impose on these chemicals are significantly lower than the legal limits that are in place in a specific country.
The GOLS standards provide for the certification of a wide variety of businesses, including but not limited to rubber tree farms, latex processing plants, and retail outlets. GOLS even uses transaction receipts to maintain a chain of custody on latex items. It allows tracking of latex goods through the supply chain, from the rubber plantation to the retail location.
The assessments can be different, but they will typically consist of testing for purity, testing for quality, and testing for various hazardous substances to guarantee that the amounts of those chemicals do not threaten human health.
An organization gets certification only if it is successful in passing the examination. If they do not pass, the certifying organization may provide the manufacturer or grower with some direction to assist them in bringing their products up to standard.
Some examples of criteria to meet to earn a GOLS certification are as follows: (for manufacturers)
• Processing units must keep tabs on their waste and energy consumption levels.
• Instead of dumping used water, it needs treatment.
• It is not possible to use PVC packaging.
• Conditions for work that are tolerable
• No child labor, despite the laws of the local government.
• Wages that allow for a decent living and working hours that are reasonable
• No forced labor
• Banning the inclusion of potentially hazardous materials in auxiliary accessories
• Demanding non-chlorine-containing bleach
• Prohibition of synthetic sizing agents, heavy metals, and genetically modified organisms
MADESAFE Certification
Every MADESAFE-certified product goes through a stringent screening process. Scientists and researchers review 100% of the registered ingredients to ensure they do not contain any known harmful materials or particles.
It may include behavioral toxins, carcinogens, developmental toxins, endocrine disruptors, synthetic flame retardants, heavy metals, neurotoxins, high-risk pesticides, reproductive toxins, toxic solvents, or harmful volatile organic compounds.
MADESAFE performs extra testing on components to evaluate their toxicity to aquatic and terrestrial species and their potential for bioaccumulation, environmental persistence, and overall damage to ecosystems. Because it considers every aspect of an ecosystem, the MADESAFE standard is among the most stringent currently used.
Greenguard Gold Certified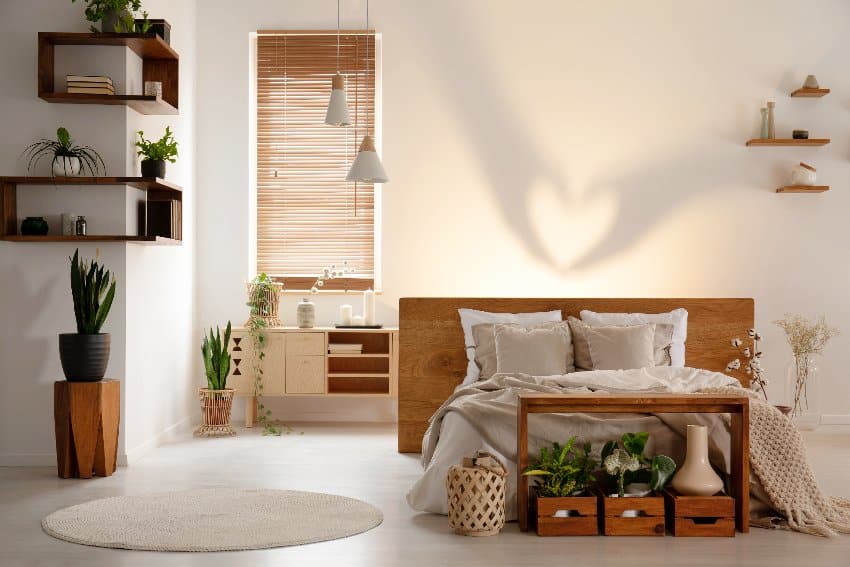 As part of the certification process for consumer safety carried out by Underwriters Laboratory (UL), the Greenguard Environment Institute (GEI or GREENGUARD for short) conducts tests to determine the levels of chemical emissions produced by products and buildings. This organization isn't in any particular industry.
The goal of the UL GREENGUARD certification program is to lessen pollutants' impact on the natural world, enhance the air quality inside buildings, and safeguard the health of people who use the items they quality check.
The GREENGUARD Gold Certified standard goes above and beyond the regular certification in that it includes criteria for even more chemicals and requires lower levels of total VOC emissions. It will ensure that products are suitable for use in environments such as schools, nurseries, and healthcare facilities. The program establishes the most stringent guidelines for total VOC emissions.
It is crucial to have GREENGUARD Gold Certified products since many of the common chemicals used in the production of products, as well as the chemicals present in the products themselves, can be damaging to the health of infants and people with compromised immune systems.
For instance, the quantities of formaldehyde in a product must fall within 7.3 parts per billion for it to gain the GREENGUARD Gold Certification (ppb). That is far lower than the standard limit of 50 ppb imposed on GREENGUARD Certified products.
Certipur-Us Certified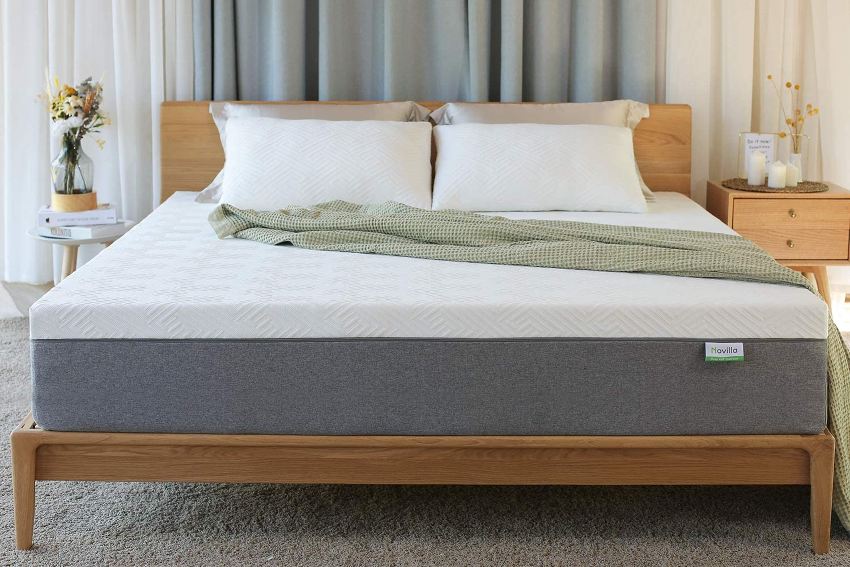 See this CertiPUR-US Certified foam mattress at Amazon [Sponsored link]
The CertiPUR-US Certification program started in 2008 in response to the concerns of foam manufacturers operating in the United States regarding the quality of foams imported into the nation.
Customers had no way of knowing whether or not the foam in their bedding was safe, despite the widespread belief that many of these imported foams contained hazardous chemicals that could cause cancer or other health problems, such as infertility and congenital disabilities. These foams may contain chemicals that could contribute to environmental pollution.
CertiPUR-US came into existence to adequately equip customers with the information that the many options they have for sleeping are not risk-free. This program ensures that mattress foams and foam products, such as flexible polyurethane foam, are independently analyzed in accredited testing laboratories.
They meet specific safety standards for content, durability, health effects, and emissions. Specifically, this program ensures that the products are safe and that they do not cause any adverse health effects.
Oeko-Tex Standard 100 Certification
Some textiles contain toxins that can be harmful to your health if you breathe them in, come into contact with them via the skin, or swallow them. Products given the STANDARD 100 by OEKO-TEX® certification are free from potentially hazardous compounds.
This label verifies that the product passed stringent testing against 350 potentially hazardous chemicals.
No Formaldehyde Treatments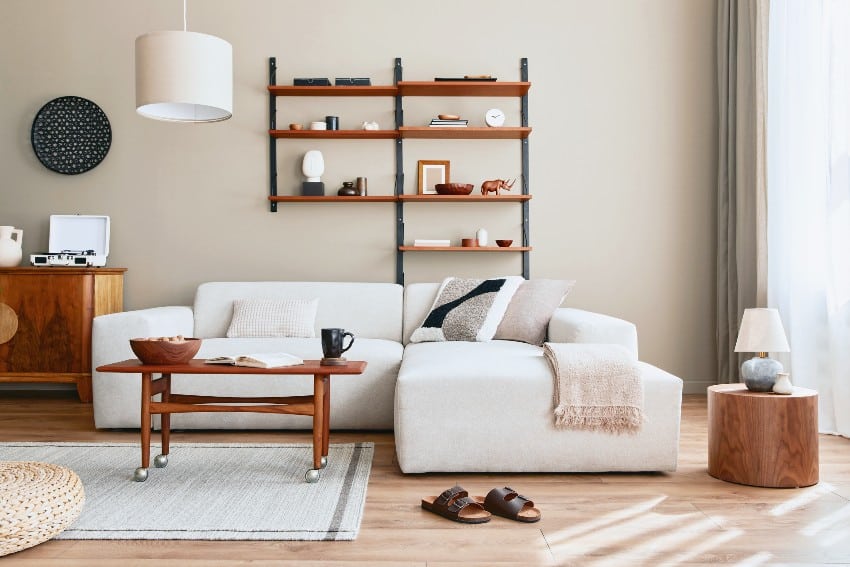 Let's move on to furniture that doesn't contain any formaldehyde. It is essential to bring to your attention that formaldehyde is a material that occurs naturally. It may be in trace levels everywhere, including within living organisms.
There is no such thing as furniture devoid of formaldehyde. However, this is primarily a question of semantics because you should be searching for furniture with a LOW level of formaldehyde.
Formaldehyde has the potential to start generating problems in our surroundings when it is present in more significant amounts. These concerns can range from skin irritation to cancer. MDF wood, also known as plywood or particleboard, is where you'll typically discover the highest levels of formaldehyde in a piece of furniture.
MDF stands for medium-density fiberboard. These different kinds of engineered wood come from adhering many smaller wood fragments (such as chips and sawdust) together with excessive glue. In addition, that adhesive nearly invariably includes significant quantities of formaldehyde in addition to other volatile organic chemicals (or VOCs).
When searching for non-toxic furniture, we strongly advise going for solid wood pieces wherever it is an option.
No PFCs
Per- and polyfluoroalkyl compounds are also PFAS. Because these chemicals do not degrade, they are sometimes called "forever chemicals."
This particular family of chemicals has earned this moniker. Instead, they do not go away and continue to build up in our bodies and the settings around us throughout time.
You may have learned about PFAS through watching the film Dark Waters or the documentary The Devil We Know, linked to the topic. The heinous tale of how DuPont, the company that manufactured Teflon and willfully poisoned an entire community with its deadly PFAS, is told in these documentaries.
In addition to facilitating the removal of cooked eggs from a pan, PFAS are used to impart water- and stain-resistance quality to fabric, which is why they are in the construction of furniture.
Unfortunately, PFAS are still widely used in furniture production today, and there needs to be more transparency in this sector. We have high hopes that, as PFA garners more public attention, they will eventually be banned from use.
Avoid PVC & Vinyl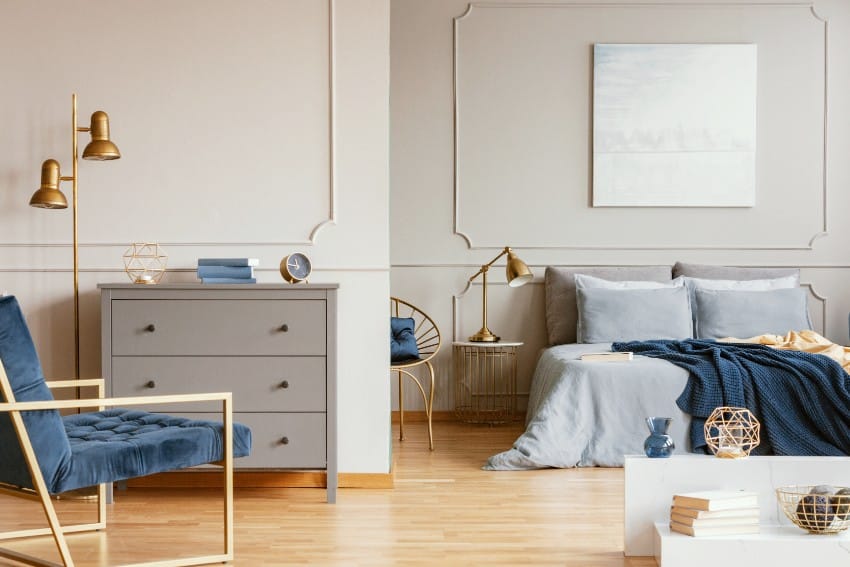 PVC is typical in the production of vegan leather substitutes. On the other hand, PVC is one of the most poisonous types of plastic.
Because it contains chlorine, it generates byproducts known as dioxins and furans. These byproducts cause various health problems, including cancer, reproductive and developmental issues, and more.
PVC almost always contains phthalates, which is recognized as one of many reasons why avoiding it is essential.
Avoid Flame Retardants
In recent years, these toxic chemicals have been linked to conditions ranging from cancer and thyroid disease to infertility issues and a lower IQ. They are the subject of significant restrictions and bans, and even traditional furniture manufacturers like Ashley Furniture have begun completely removing them from their products.
Polyurethane foam, derived from petroleum and more flammable material, is typically treated with flame retardants before use. However, tests have shown that these hazardous compounds do not even retard the spread of fires. Therefore, producers have been adding them to the things we buy for no purpose at all.
The use of fire retardants in children's items, mattresses, and upholstered furniture was made illegal by a California regulation that went into effect in 2020. It indicates that any furniture brand that sells to citizens of California has been required in recent years to phase out harmful flame retardants in its products altogether.
Although we are still in the woods because some businesses continue to use flame retardants, it is now much simpler to track down brands that do not use these chemicals at all.
Where To Buy Non-Toxic Furniture (Products They Offer/Shipping)
Avocado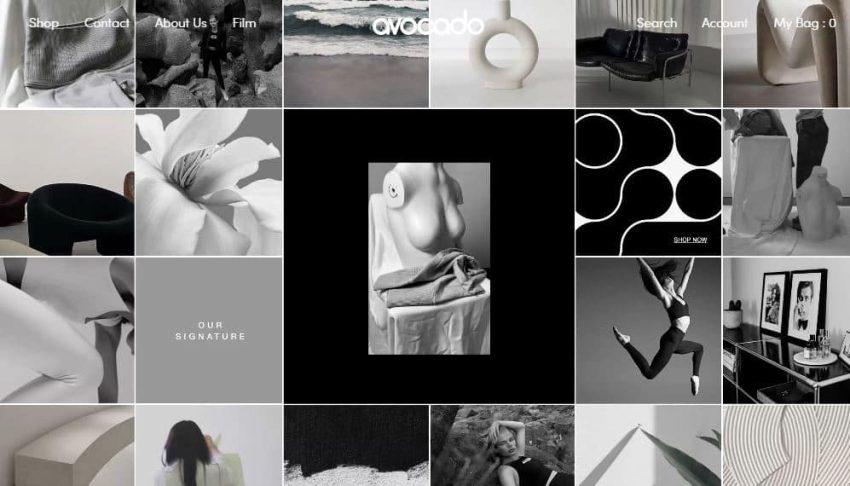 Avocado is a dynamic brand that offers non-toxic furniture and is becoming increasingly popular for non-toxic furniture.
This B-Corporation fashions wooden furniture out of either solid maple hardwood certified by the FSC, solid walnut, or solid reclaimed Douglas fir.
All the finishing materials, including the zero-VOC coatings and the safe fumeless wood glue, are produced in the United States. The furniture then gets a layer of finish.
Additionally, Avocado provides several certified non-toxic furniture options, including pieces that have the GREENGUARD Gold certification for low emissions and the UL Environment's Formaldehyde Free certification. In addition, each item of furniture is guaranteed to be crafted in Avocado's own FSC-accredited woodshop located in Los Angeles.
• Products offered: dressers, bed frames, nightstands, benches, and side tables.
• Shipping: Only ships furniture inside the 48 contiguous states of the United States.
Savvy Rest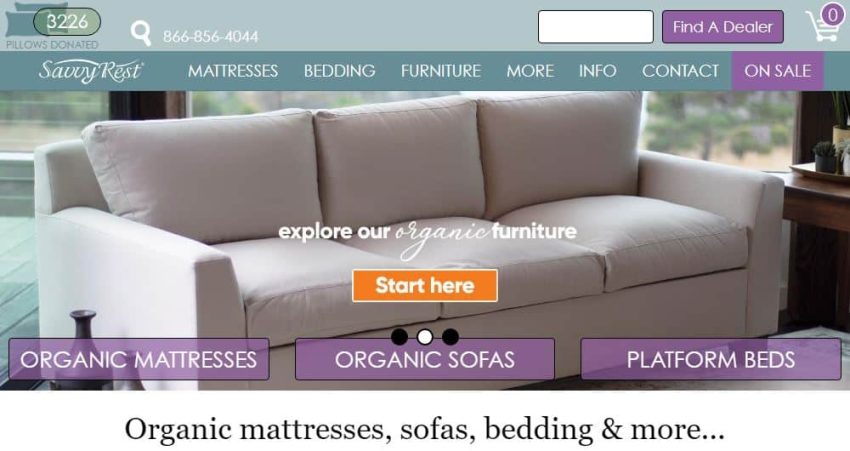 Savvy Rest is a certified B-Corporation leader in the organic and natural furniture industry. The company's living room and bedroom furniture come from materials that are safe for you to use and sourced in an environmentally responsible manner.
Savvy Rest's products are crafted solely from locally sourced and regionally produced solid wood, and they get a finish of zero-VOC stains (or left unpainted).
In addition, the upholstery of their furniture comes from certified organic cotton and hemp fabrics. Also, Dunlop and Talalay latex, which has been certified as environmentally friendly by the Eco-Institut, is used.
• Products offered: Sofas, Platform Beds, Tables, Chairs, and Benches.
• Shipping: Ships inside the continental United States; please contact for international shipping rates.
Made Trade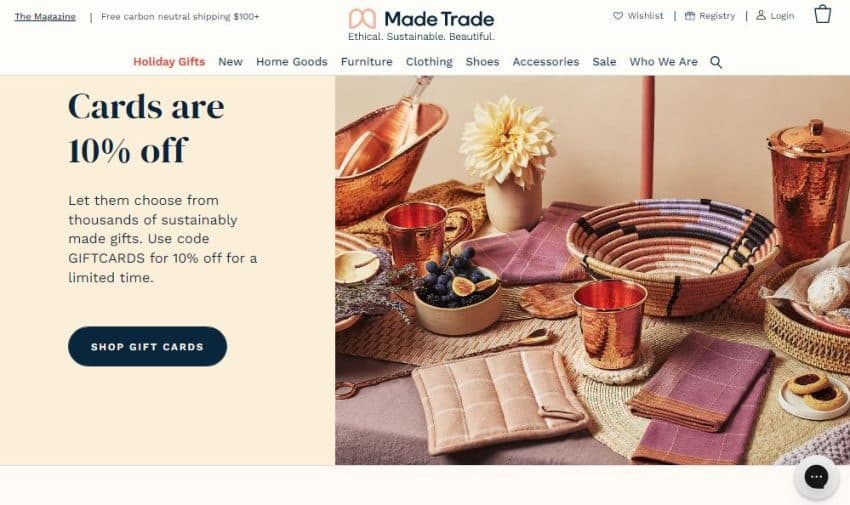 Made Trade makes it a lot easier for you to decorate your home in a way that is more conscious of the environment, thanks to the range of eco-friendly furniture available on the website.
This environmentally conscious and low-VOC furniture is made from recycled materials such as aluminum and plastic bottles, responsibly harvested hardwood, and other natural materials such as rattan and bamboo and is sold through an online store. It is Climate Neutral Certified and owned by a woman.
• Products offered: Stools, Benches, Beds, Rocking Chairs, Tables, and Accent Chairs.
• Shipping: Ships only within the continental United States.
Burrow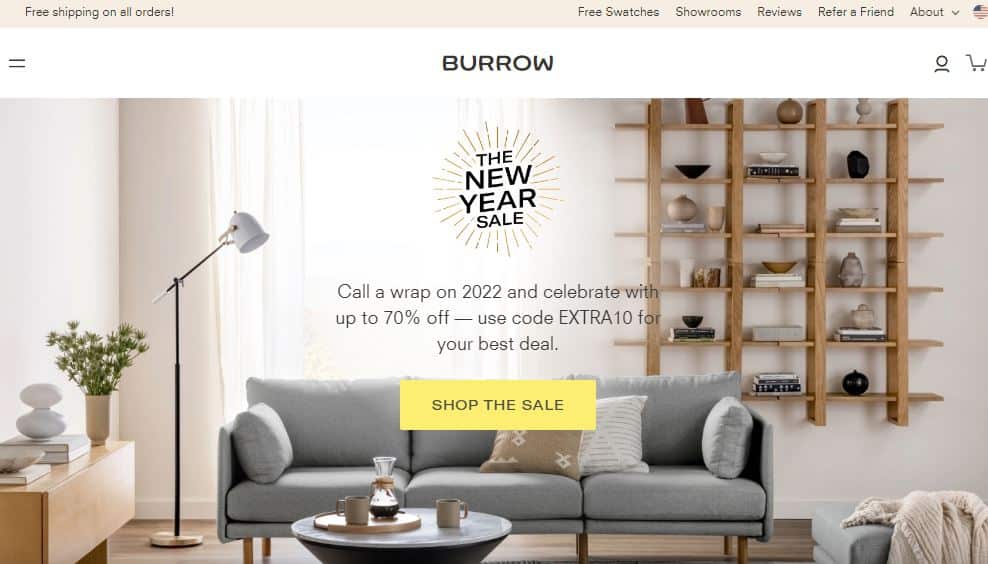 If you're on a tight budget, it may be tough to find affordable non-toxic furniture; nevertheless, Burrow is one of the top companies you should consider.
They provide a non-toxic sofa with prices beginning at $835, comparable to what you would get in the more traditional furniture sector.
Not only that, but the furniture you purchase from Burrow should, with any luck, serve you well for a very long time, even if you move from place to place. It is due, in part, to the fact that it has a modular design, meaning that it can be assembled, rearranged, and reconfigured to fit the needs of different-sized and shaped rooms (as well as families!).
Burrow uses Olefin for the upholstery fabric. Polypropylene is one of the plastics considered to be among the safest, even though it is a synthetic material. Most importantly, it does not include any compounds that could be regarded as hazardous, such as PFAS or flame retardants.
Their coffee tables and other wooden furniture come from hardwood procured in an environmentally responsible manner. They do not use harmful glues containing high quantities of formaldehyde or other volatile organic compounds.
• Products offered: Sofas and couches, coffee tables, end tables, bed frames, mattresses, desks, office chairs, and more are all available. It includes sectionals, sofa beds, and ottomans.
• Shipping: They will only deliver to addresses within the 48 contiguous states.
Room And Board
Maiden Home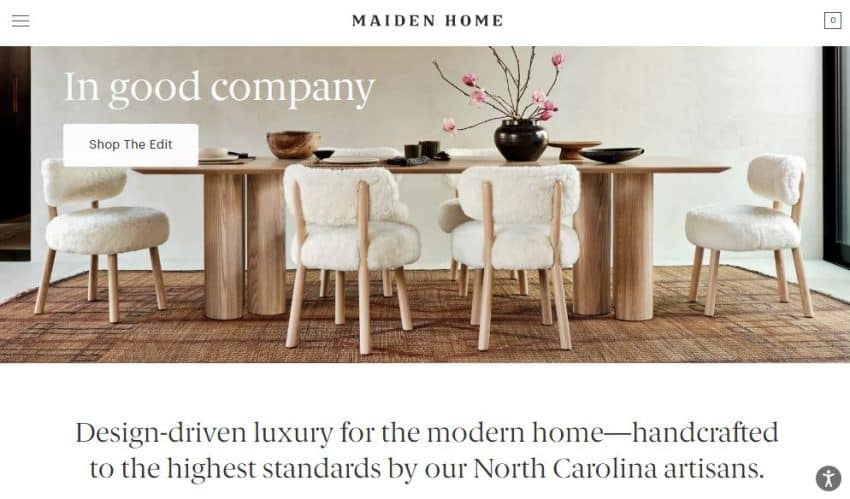 This woman-founded, direct-to-consumer furniture firm takes its pledge to provide high-quality products in an environmentally responsible manner.
Each item is unique and handcrafted by upholstery and wood artists in the North Carolina region utilizing ecologically conscious materials such as hardwood sourced responsibly and recycled steel springs.
Their furnishings do not contain any flame retardants, formaldehyde, or other potentially hazardous chemicals, and the cushion cores of their soy-based foam cushions have received certification from CertiPUR-US®.
Additionally, whenever it is possible, Maiden Home uses glues and stains that are water-based and low-VOC. (Before placing an order, ask a specific question about the piece.
• Products offered: Dining chairs and stools, sofas and sectionals, chairs, beds, coffee and end tables, ottomans, and benches.
• Shipping: Provides white-glove delivery for a predetermined charge to locations inside the contiguous United States.
Medley
The non-toxic furniture offered by Medley is made-to-order in Los Angeles from high-quality materials. You can use it in various settings, including the living room, bedroom room, dining room, and office.
The frames of Medley's furniture use FSC-certified solid alder hardwood sourced from within the United States. Their tables come from FSC-certified solid walnut and maple.
In addition, the company provides a selection of natural fabrics. It includes but isn't limited to hemp and wool, which has been certified by OEKO-TEX 100. For the cushions, you can choose organic Dunlop latex, a non-toxic option, or poly foam certified by CertiPUR-US®.
• Products offered: Bed frames, nightstands, storage, dining tables and other types of chairs, benches, and desks are among the furniture items available.
• Shipping: Ships from the United States; please get in touch with Medley for a quote for international shipping rates.
Sabai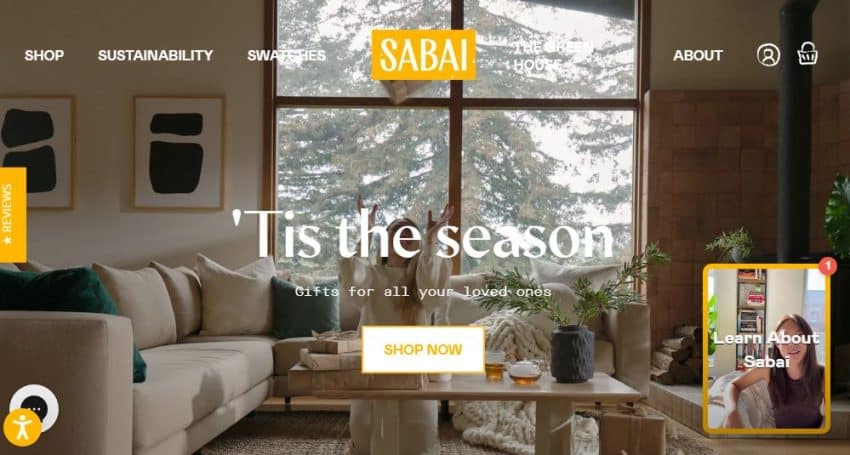 This low-cost sustainable furniture manufacturer offers a sofa and other seating options for your living space free of formaldehyde and toxic flame retardants. Both the couch and the seating options are simple yet sophisticated.
For their furniture frames, Sabai employs wood that has been certified as sustainable by the Forest Stewardship Council (FSC). It is mainly maple sourced locally.
They also use foam certified as environmentally friendly by CertiPUR-US and recycled fiber fill for their pillows. Customers can select recycled velvet certified to the OEKO-TEX 100 Standard and the Global Recycling Standard (GRS) or upcycled poly certified to the GREENGUARD Gold standard for the upholstery fabric.
• Products offered: Sectional and sofa, ottomans, chairs, and loveseats.
• Shipping: Free shipping is only available inside the United States; orders shipping to Hawaii and Alaska charge an extra price.
The Futon Shop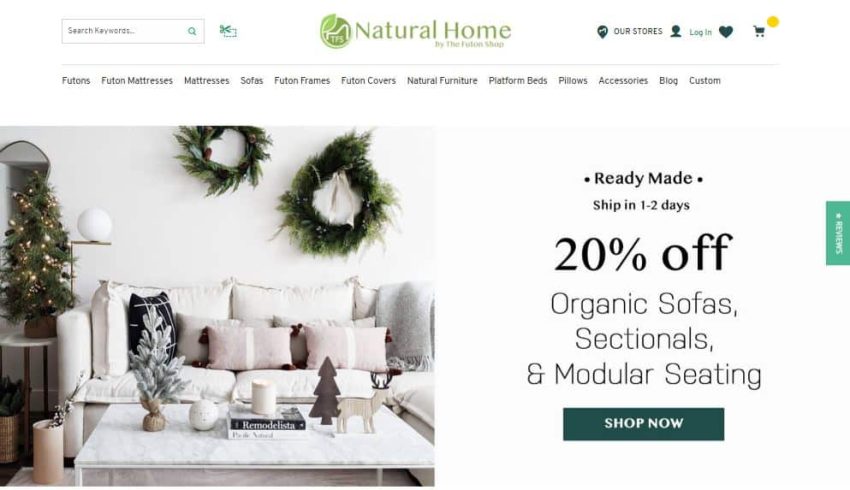 This furniture brand sells futons and futon frames, as the name suggests. However, in addition to those products, they also sell other types of natural furniture, such as side and coffee tables and non-toxic couches and sectionals.
The Futon Shop carries Amish-made furniture rubbed by hand with a natural linseed oil finish and crafted from solid wood (maple, walnut, oak, or cherry).
The trees come from forests that are maintained responsibly. Amish artisans in Pennsylvania carefully handcraft each item to ensure that your purchase is of the highest quality and will last a lifetime.
• Products offered: Dressers, sofas and sectionals, bed and futon frames, side tables, and coffee tables.
• Shipping: They offer to ship within the 48 contiguous states; they provide bespoke shipping prices for international orders and free in-store pick-up.
My Green Mattress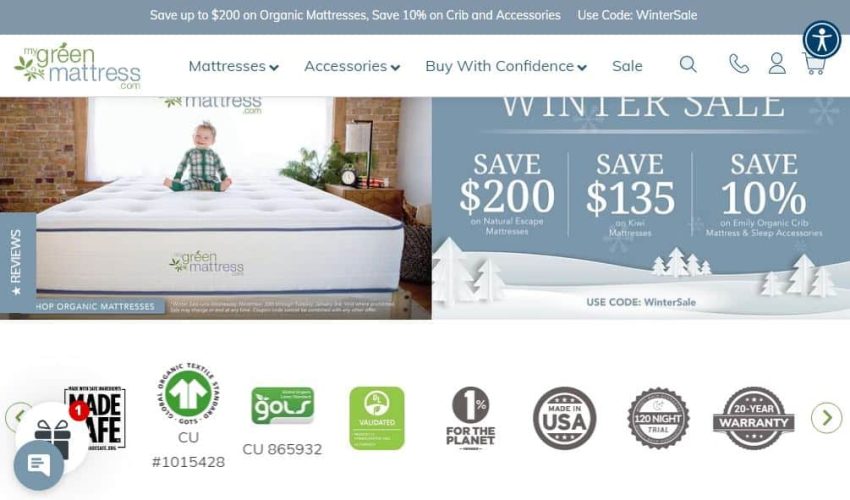 When it comes to your bedroom, you want to ensure that the indoor air quality is as pristine as is humanly feasible. In addition, My Green Mattress provides customers with the option of a bed structure free of harmful materials.
The mattress manufacturer offers a straightforward, cost-effective, eco-friendly bed frame crafted from untreated, domestically grown Poplar wood. It does not contain any adhesives, stains for the wood, or other potentially hazardous chemicals.
• Products offered: bed frame.
• Shipping: Ships within the United States and Canada only
Vermont Woods Studios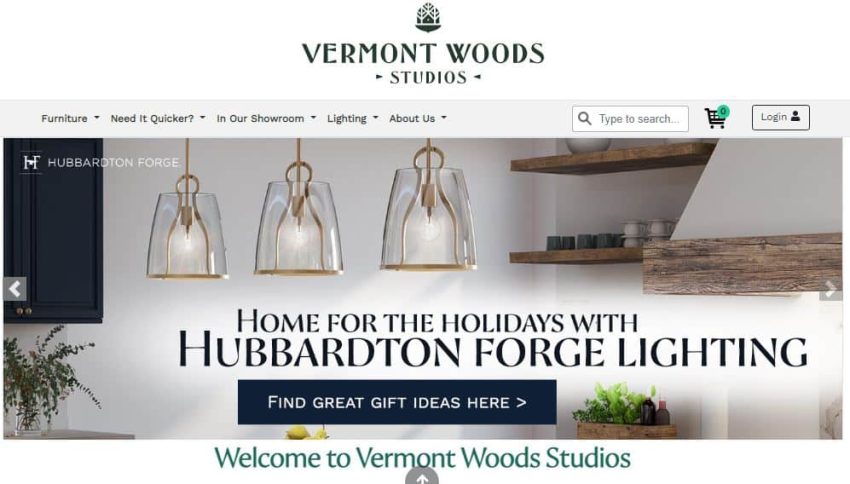 Vermont Woods Studios operates under a husband-and-wife combination, consisting of a carpenter and a conservationist. The company creates furniture that is both of very high quality and sustainable.
For their non-toxic bedroom, dining room, living room, and office furniture, Vermont Woods Studio obtain North American hardwoods (including walnut, maple, oak, cherry, and ash) harvested responsibly. These hardwoods include walnut, maple, oak, and cherry.
Carnauba wax, linseed oil, and tung oil are some of the low-to-no VOC finishes that this manufacturer utilizes. The lacquer finish used is GREENGUARD-approved.
Every item is meticulously handcrafted to order in Vermont by local furniture makers to last for a very long time; in fact, the furniture from Vermont Woods Studios even comes with a warranty that is good for life.
• Products offered: Desks and bookcases, beds, storage, side and coffee tables, dining tables, and chairs.
• Shipping: Ships to all fifty states in the United States; extra considerations apply for foreign shipments.
Green Cradle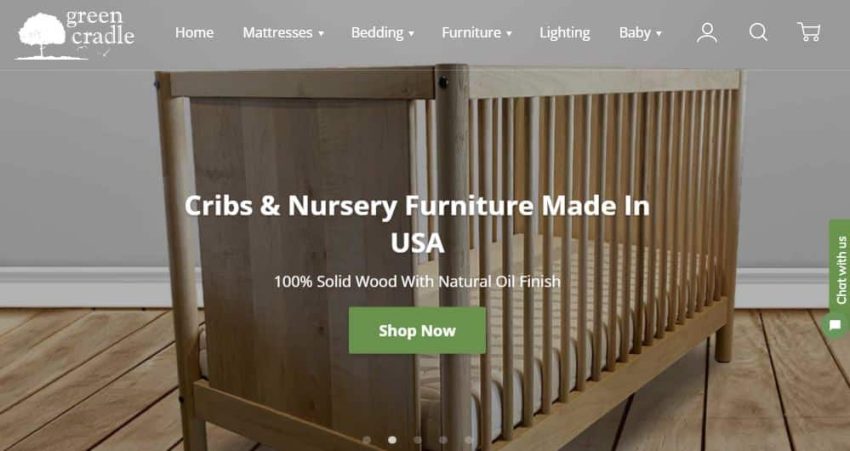 Dressers, toy chests, and cribs made entirely from non-toxic solid wood are available in Green Cradle, an American company.
All of the company's furnishings use an oil made from flaxseed or linseed, which emits no volatile organic compounds and sources locally whenever possible.
The woods include maple, red oak, hard maple, cherry, and walnut. This oil does not contain synthetic preservatives, heavy metals, carcinogens, polyurethanes, or other substances known to cause cancer.
In addition, Green Cradle is one of the few companies on this list that manufactures non-toxic cribs, making it the ideal place to shop if you are looking for new baby furniture.
• Products offered: Bookcases, nightstands, dressers, chests & armoires, and cribs.
• Shipping: Ships both domestically and to Canada from the United States
Masaya & Co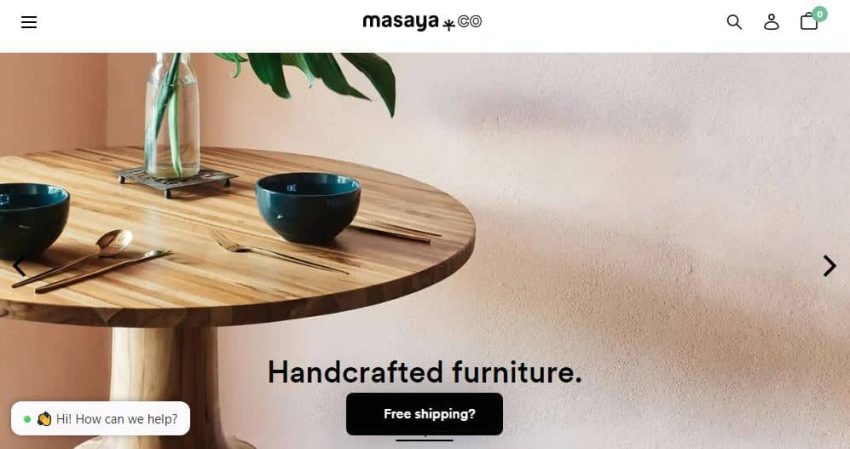 Masaya & company is a sustainable furniture brand that pledges to source its wood ethically and actively works to restore Nicaragua's deforested areas.
The company has planted one million trees to this day, equivalent to one hundred for every item sold under the brand's name.
Handmade in Nicaragua by experienced artisans, the heirloom-quality furniture crafted from solid tropical hardwood sourced locally (teak, rosita walnut, and royal mahogany) features an heirloom-quality finish.
These hardwoods are dried on-site in solar kilns, and each product is finished with either a low-VOC natural oil or a water-based polymer coating, depending on its intended use.
• Products offered: Furniture for the outdoors, dining tables and chairs, side tables and benches, sofas and chairs, shelves and storage, and beds.
• Shipping: Only within the United States
Vivaterra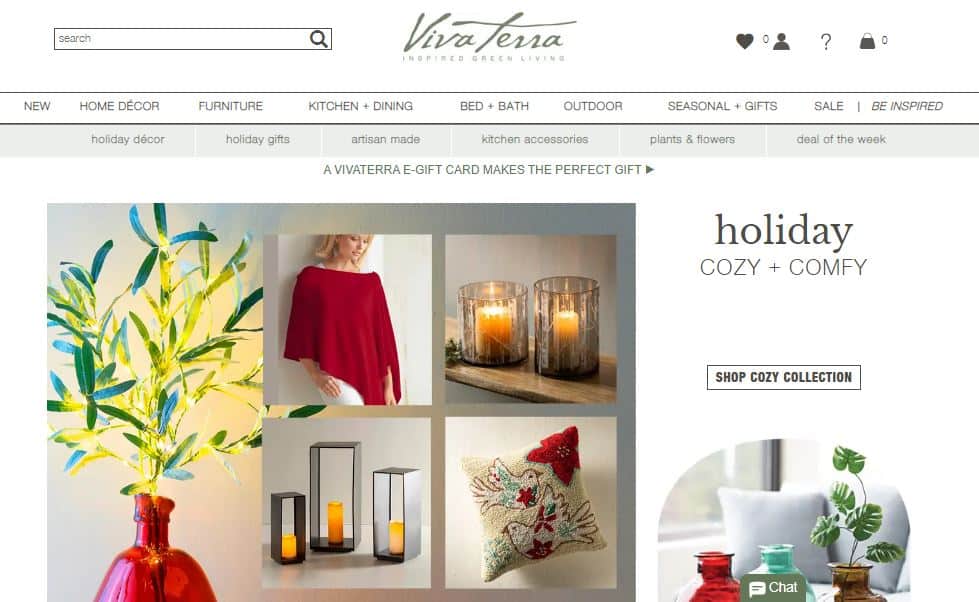 VivaTerra is a shop of green lifestyle products that carries a variety of environmentally conscious and non-toxic furniture and home decor options.
You'll find sophisticated pieces crafted from materials such as solid wood obtained in an environmentally responsible manner, reclaimed wood in its entirety, flax linen fabric, seagrass rope, rattan, and sturdy metal. A significant portion of the furniture is also crafted expertly by knowledgeable furniture artists.
• Products offered: Sectionals, sofas, chairs, benches, chests of drawers, desks, shelves, dining tables, and chairs.
• Shipping: Ships only within the United States.
Ecobalanza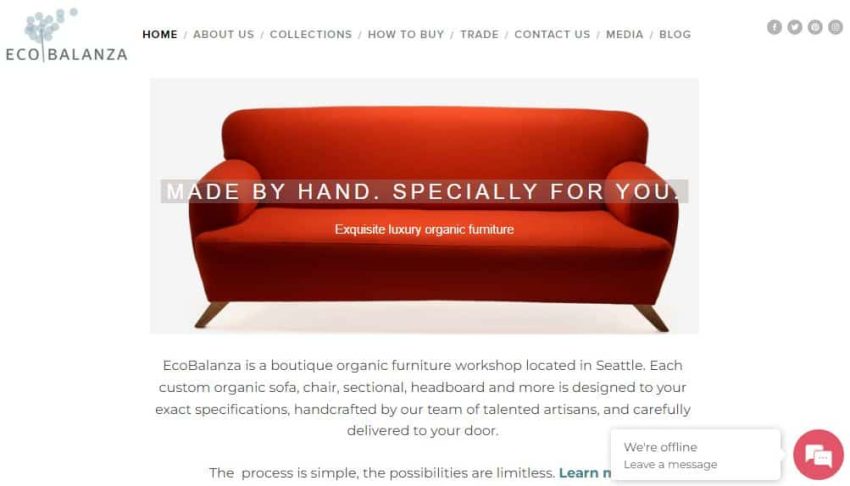 For over a decade, EcoBalanza has been on a mission to locate the greenest and most responsible materials possible, keeping quality and honesty in mind.
Along the way, they've established ties with craftspeople, farmers, and material processors to ensure community and resilience across a network of sustainable suppliers.
Certifications from independent organizations guarantee that each EcoBalanza product uses the highest quality raw materials. The manufacturing process always shows consideration for the local ecosystem and works to promote social justice. In addition, they produce furniture for people with many chemical sensitivities and, as a result, frequently have limited options for establishing a healthy atmosphere.
• Products offered: sofas, couches, sectionals, and other customized upholstered furniture pieces.
• Shipping: provides white glove delivery in the United States continental region.
Copeland Furniture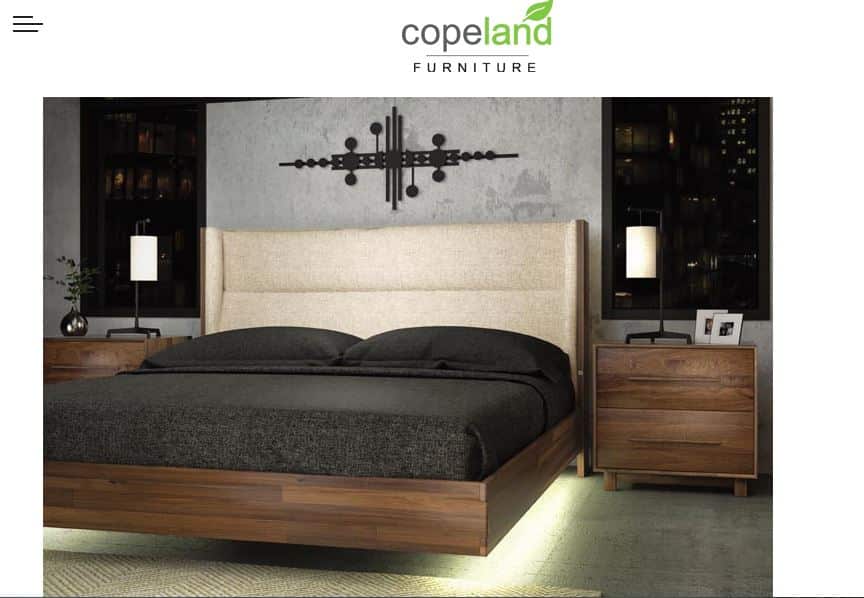 As the standard finish choice for all of their products, Copeland applies a post-catalyzed conversion varnish that has been GREENGUARD Certified for having low levels of chemical emissions.
The Underwriters Laboratory (UL) runs a testing program called GREENGUARD certification that focuses on the problem of poor air quality inside buildings.
Products offered: sofas, mirrors, tables, sectionals, dining furniture, cabinetry, wall systems, beds, mattresses, office desks and chairs, modular office systems, etc.
Shipping: offers domestic (US) and international shipping, pick-ups, white glove, and residential threshold deliveries
Online Amish Furniture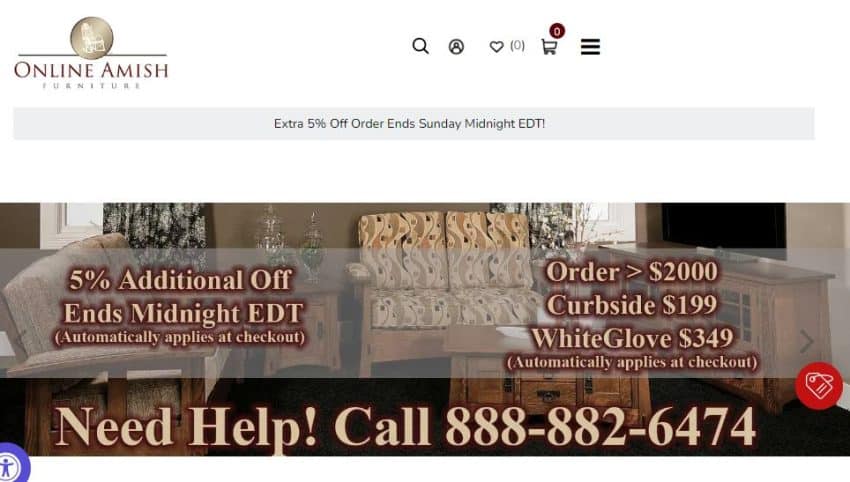 The Online Amish Furniture firm creates non-toxic, handcrafted bedroom furniture using natural materials in its production process.
The primary component of their products is ethically sourced solid wood from the United States. They offer furniture constructed from solid hardwoods such as oak, maple, hickory, and others for every room in your house.
In addition, they use traditional Amish artistry to ensure that each of their products is robust, long-lasting, and of the finest possible quality. The oil-rubbed finish, natural materials, and absence of harmful chemicals are options for their furniture.
In addition to selling chairs, dining tables, bed frames, and leather sofas, their range also features organic furniture designed specifically for children.
• Products offered: chairs, dining tables, bed frames, and leather sofas
• Shipping: shipping to any location within the 48 contiguous states of the United States. In addition, they can arrange delivery for other countries.
Mash Studios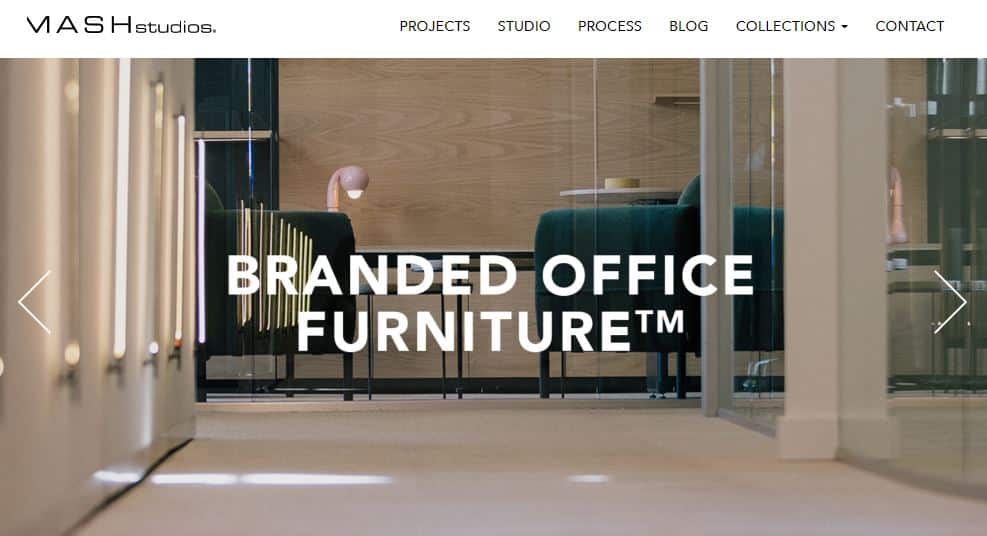 The bedroom, living, and dining room furniture that Mash Studios sells is made of solid walnut and is free of formaldehyde and other harmful chemicals.
They produce all of their environmentally friendly furniture in the United States, and all their finishes are either natural (linseed oil) or zero-VOC. Their products do not have a chemical odor and do not release toxic substances into the air, which can help you improve your home's indoor quality.
They are experts in creating bespoke furniture for both residential and commercial settings. They want you to enjoy the comfort of high-quality furniture without worrying about exposure to potentially hazardous substances.
• Products offered: ready-made and custom-made office furniture such as ancillary furniture, computer tables, desks, chairs, etc.
• Shipping: delivering all over the continental United States and Canada
Lower Cost Non-Toxic Furniture Brands
West Elm

Not only is West Elm a well-known commercial brand, but they are also creating waves in the non-toxic and environmentally friendly product categories.
Their prices are more competitive than those of similar competing brands. Some are higher than others. They have a more contemporary look and are completely in step with the current trends.
West Elm's wooden furniture has earned the GREENGUARD Gold certification, ensuring its high quality. It means that it will only emit trace amounts of volatile organic compounds. Some items on the market have earned the entry-level GREENGUARD certification, but products that have earned the Gold certification will give off even fewer volatile organic compounds (VOCs).
In addition, the type of wood furniture will determine the type of finish applied. The majority of them have a finish coating that is safe and made of water.
• Products offered: office furniture, dining room, living room, and baby cots.
• Shipping: Ships in the United States and over 90 other countries.
Pottery Barn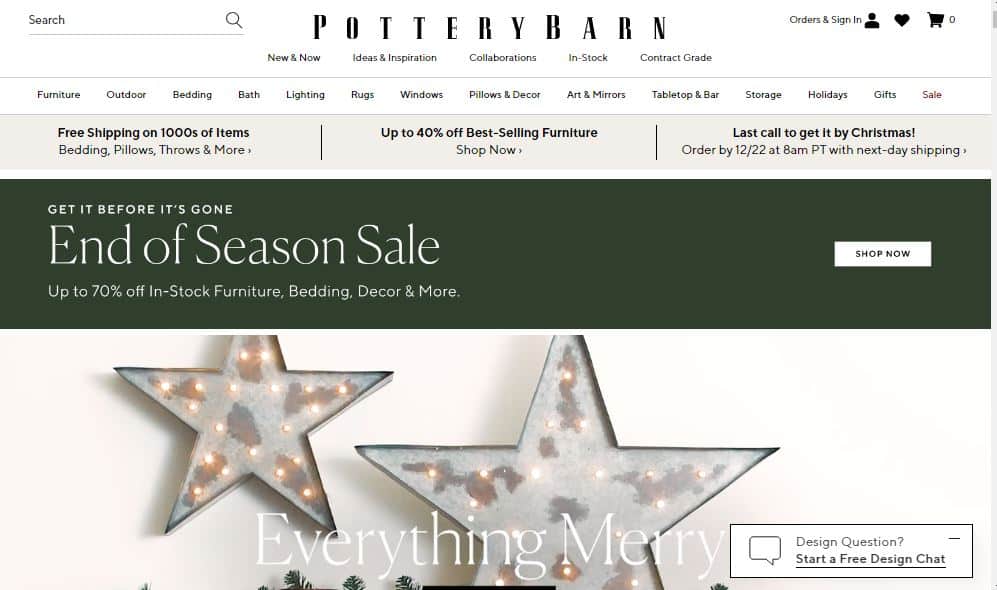 A large selection of eco-friendly and non-toxic furniture is available at Pottery Barn. You may find Greenguard Gold certification on most of their sofas.
By including a symbol on the page that lists all of the company's products, their website makes it very easy to determine which ones have received the non-toxic certification.
Products offered: Offers a comprehensive catalog of furniture pieces for all home parts, including collections of sofas, chairs, tables, media stands, and so much more. They also offer certified non-toxic leather furniture.

Shipping: ships all over the world in addition to the United States
Crate And Barrel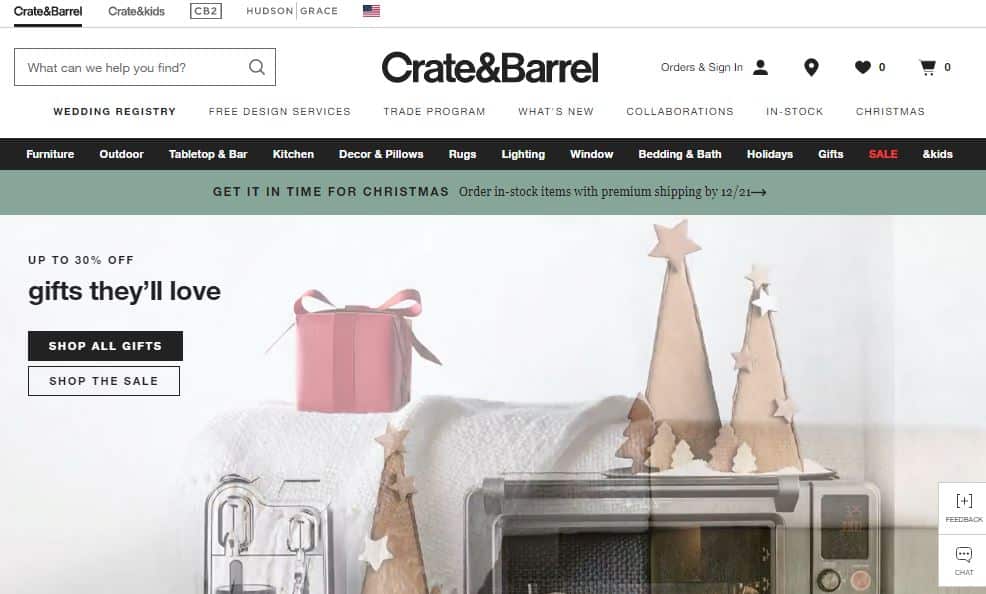 Crate and Barrel participate in environmental programs, including recycling and energy conservation, upholstery and packaging, furniture and housewares, catalogs and sourcebooks, and more.
It is nice to see a major brand upholding a higher standard regarding issues of sustainability and furniture, as well as more environmentally friendly methods.
• Products offered: Baby cribs, dining room furniture, living room furniture, and office supplies.
• Shipping: ships in Canada and the US, as well as abroad, for a surcharge
What Is Off-Gassing?
In a process known as "off-gassing" or "outgassing," volatile organic compounds (VOCs) are released from products that contain them. VOC concentrations can rapidly increase in enclosed environments. Two primary contributors speed up the process of off-gassing, which are as follows:
Since new furniture, clothing, and electronic gadgets have not been able to emit volatile organic compounds (VOCs), they have a higher concentration of these compounds. Consequently, off-gassing tends to be more prevalent in newly built homes after purchasing new furniture and after extensive home improvements.
At greater temperatures, many different chemical reactions speed up, and one of these reactions is off-gassing. The data acquired from several other interior locations using air monitors indicate that the off-gassing rate is greatly enhanced during the summer months when the average temperature of the surrounding environment is greater.
Because of a significant shift in the procedures followed in construction worldwide, off-gassing has emerged as a more significant issue in more recent structures. Older buildings have plenty of natural ventilation and ample window area, limiting air pollutants accumulation.
On the other hand, newer buildings designed to be airtight tend to improve energy efficiency. It is because airtight buildings are more likely to have better thermal performance. On the other hand, airtightness generates environments for higher air pollution levels, which can only be avoided by adequately ventilating the rooms.
Why Buy Solid Wood Furniture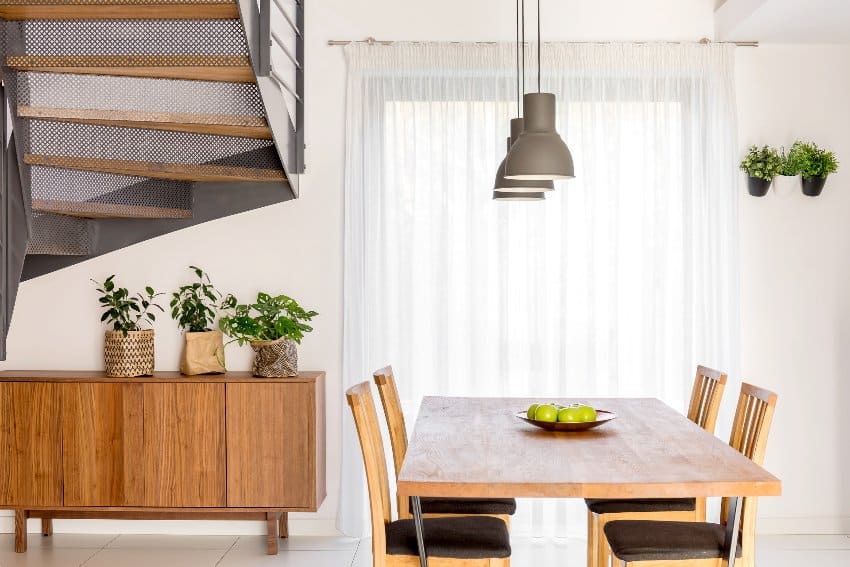 What Are The Side Effects Of VOCs?
Some of the following health effects may occur:
• Irritation to the eyes, nose, and throat
• A loss of coordination, headaches, and nausea are all symptoms.
• Toxic effects on the hepatic and renal systems, as well as the central nervous system
• Some organics are known to cause cancer in animals, and others may or may not cause cancer in people.
The following is a list of crucial signs or symptoms that may be associated with exposure to VOCs:
• corneal irritability
• a sore throat and nose
• headache
• skin sensitivity reaction
• dyspnea
• decreases in the levels of serum cholinesterase
• nausea
• emesis
• epistaxis
• fatigue
• dizziness
How To Help Eliminate Furniture Toxins
The following is a list of several natural ways to eliminate or, at the very least, reduce the toxins found in furniture.
Spending a little money on a high-quality air filter can go a long way toward removing potentially harmful substances that may be floating in the air due to your furnishings. Mainly PCO cleaners use ultraviolet light to convert gas-based contaminants into harmless byproducts. However, unlike air purifiers, they do not remove pollutants from the air.
Many VOCs are acidic. As a result, employing alkaline baking soda as a deodorizer and as a means of trapping toxic gases may provide some relief. Just sprinkle baking soda over the carpeting or furniture you want to clean to accomplish this.
Then, the brush attachment on your vacuum pushes the baking soda into the material. Allow the baking soda to sit for the most amount of time allowed, and vacuum it up. Taking this one step further, you should let some fresh air into your home after you finish.
According to some studies, certain species of houseplants can assist in the removal of pollutants from the air. The researchers who took part in one study suggested growing purple waffle plants (Hemigraphis alternata), English ivy, purple heart, foxtail fern, and wax plants because of the exceptional quality of the filtered air they produce.
In addition to this, some experts suggest adding a cross-section of plants, for each 100 square feet of living space.

Charcoal is used to help eliminate harmful gases during military combat due to its absorbent quality. If you buy a charcoal filter for your house, it might help get rid of some of the volatile organic compounds still present in the air there. Just be sure to change the filters frequently.
After acquiring brand new furniture, you should allow it to "off-gas" or "air out" in the fresh air or a well-ventilated space such as a garage. When doing this, you open the door for the chemicals to evaporate from the furniture quickly.
Although this will not eliminate all volatile organic compounds (VOCs) (some VOCs can off-gas for up to six months, while others might linger for years), it may assist in the initial off-gassing of other VOCs.
What Furniture Does Not Have Prop 65 Warning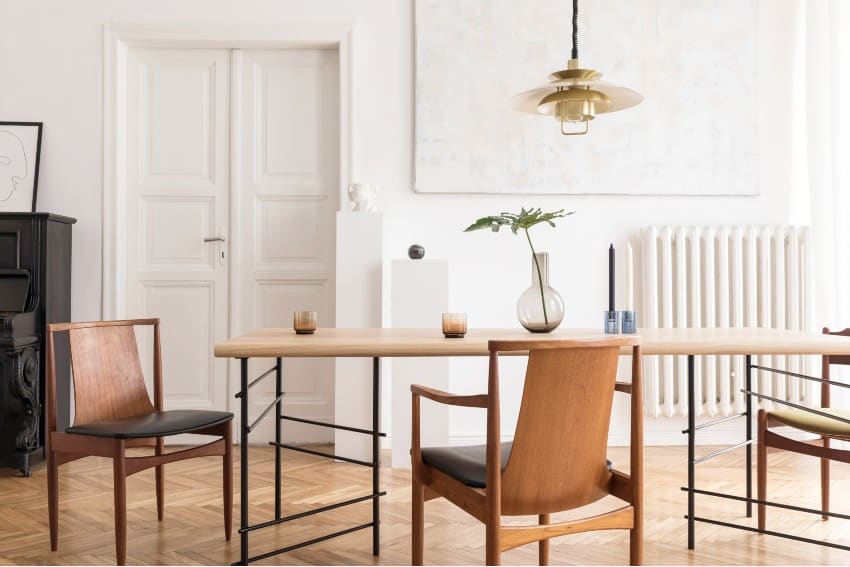 It's very difficult to find out what furniture pieces don't have Prop 65 warnings. It's much easier to see which ones have them as they're listed on the official website.
A warning label for Proposition 65 on a piece of furniture indicates that the item may subject you to levels of a listed chemical or chemicals. They are more dangerous to your health than the exposure levels caused by other furniture pieces that offer exposure to lower levels of listed chemicals.
Formaldehyde (used in some adhesives), lead (used in coatings and brass fittings), polyvinyl chloride (PVC plastic), and wood dust are all examples of chemicals that could be present in furniture and are on the Prop 65 list.
Tris phosphate, also referred to as TDCPP, was added to the list in 2011, which led to the majority of foam suppliers removing the ingredient from their foam products. And just recently, Bisphenol A (BPA) was added, a chemical used as a foundation in some outdoor furniture coatings.
The necessity to warn about the risk of cancer became mandatory when voters in California approved Proposition 65 in 1986. Nine hundred fifty chemicals are known to cause cancer, congenital disabilities, or other reproductive damage. This information is current as of January 2020.
Companies tend to over-comply with this regulation since it requires them to post a notice if any substance on the list is present at levels higher than a set toxicity level, or they risk exposure to civil responsibility.
As a result, the warnings required by Prop 65 are so pervasive that they lack any real significance. In the end, it isn't worth looking into which furniture companies have the Prop 65 warning or not, as they're practically ubiquitous.
More design ideas can be found in our gallery of different types of furniture styles.