Here we share out bean bag chair alternative ideas including a variety of creative seating options like love seats, poufs, ottomans, floor mats, and majlis sofas.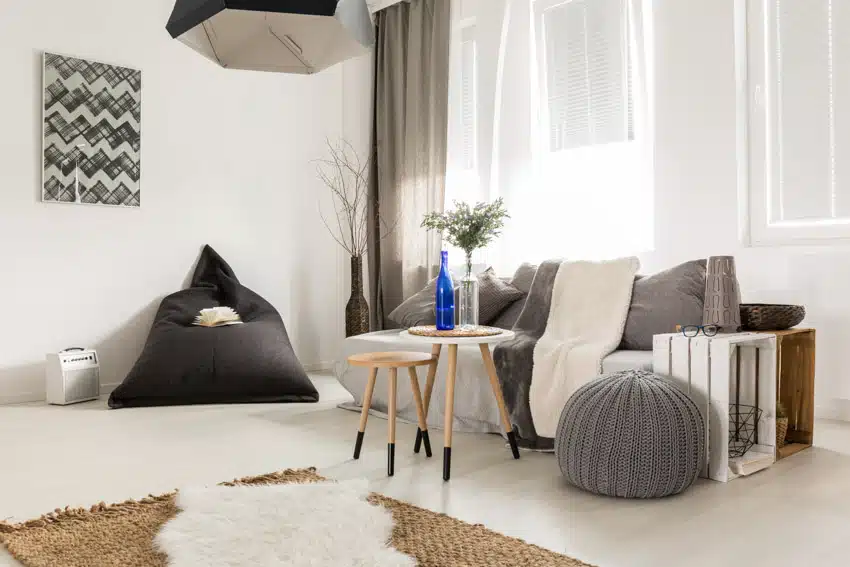 Bean bag chairs have been available for quite a long time. They are popular for a reason: they are comfy, portable, and enjoyable. A bean bag is just a sealed bag loaded with soft beans or other things of that nature.
In fact, the relaxation provided by resting in a bean-bag chair aids in the relief of neck and shoulder stress. A bean bag chair gives consistent support, which aids in discomfort relief.
Bean bag chairs, on the other hand, are typically expensive; not all types of homeowners can afford this soothing chair. Fortunately, with their top alternatives, you can save a lot of money while still getting the same comfort and quality as bean bag chairs.
Love Seat
A loveseat would make a great alternative to bean bag chairs as they give the utmost relaxation to the occupants. Loveseats are typically defined as two-seat chairs that may come with or without armrests in which two individuals sit next to each other.
A loveseat is a very multifunctional piece of furniture. It provides the comfort of a sofa in tiny places and may easily establish a sitting area in guestrooms, offices, or bedrooms.
One of the very first uses of this bean bag chair alternative was designed for dating individuals who desired to communicate intimately and romantically. Dating was exceedingly formal at the time, and physical interaction was strictly minimal. These seats most probably gave the closest personal contact a couple could have.
Nonetheless, loveseats are now typically found in furniture sets that include a larger sofa for more seating, as well as coffee and accent tables. Other applications include saving space in compact locations where a bigger sofa would not fit.
Poufs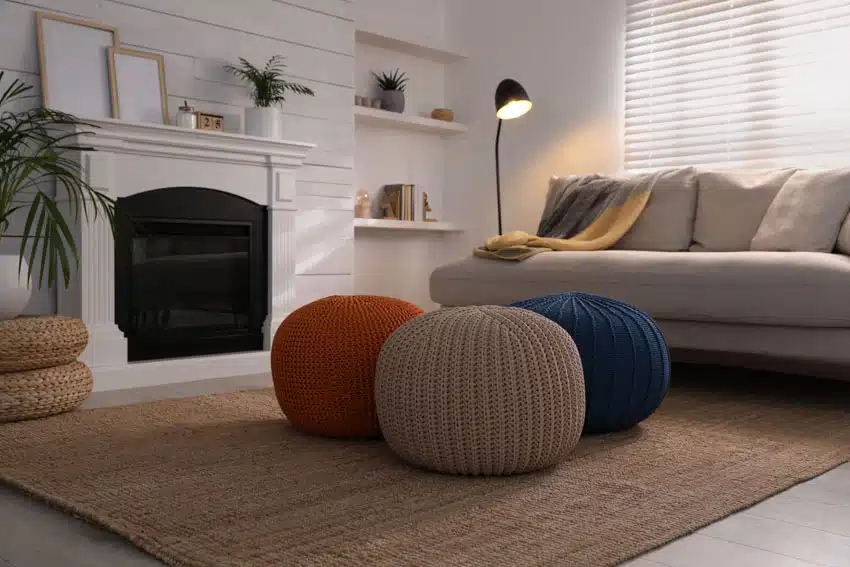 Poufs are typically used as supplementary seating, thus you might see a few around the coffee table in your living room. However, certain people use poufs as an alternative to bean bag chairs.
Poufs are often used as a place for people to put their feet while sitting on the couch, whereas others use them as little end tables or as decorative pillows.
A pouf is a huge, firm cushion that is usually placed on the ground and accompanied by other types of furniture styles. They are flexible accent pieces that may be used in any room of the house.
Poufs are becoming increasingly popular in interior design as a discreet yet contemporary way to make the space cohesive. Poufs are also excellent pieces of functional furniture for high-traffic areas such as living rooms, children's rooms, and bedrooms.
Moreover, poufs are distinctive in that they can be both firm and soft, allowing them to be utilized in a multitude of ways. Poufs can be used as a chair, an extra tabletop, and other things depending on where they are placed.
Another distinguishing feature is that they are usually associated with other major furniture pieces. They are not intended to replace other pieces of furniture such as ottomans.
Ottoman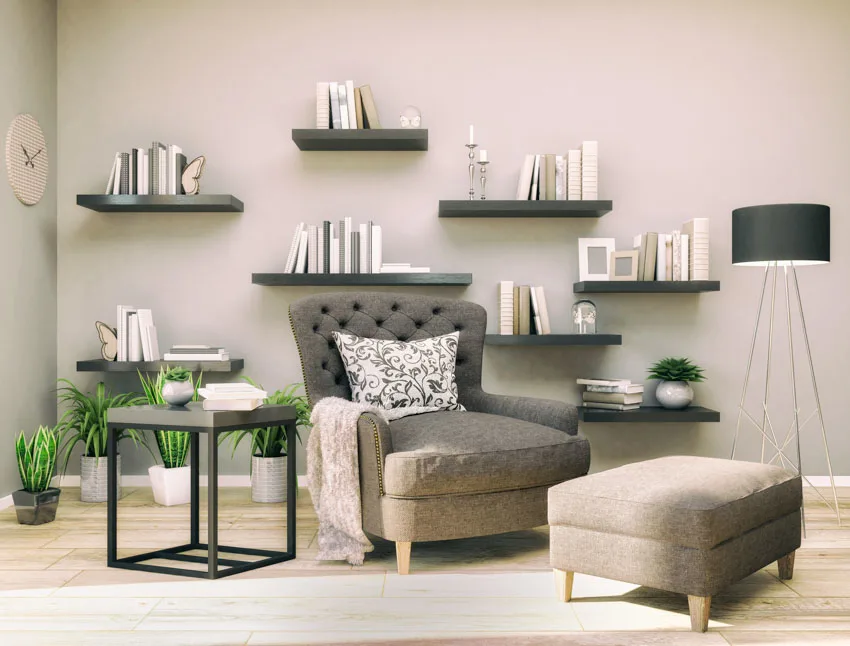 Because of their versatility, ottomans may be one of the most popular alternatives to bean bag chairs. An ottoman is a furniture item that is commonly used as a comfy footrest ahead of a sofa or armchair, but it can also be used as a stool or a coffee table.
Ottomans are typically found in classic living rooms or parlors, but they also function effectively in living rooms and any other space where people may wish to unwind and rest their feet.
It is most probably an ottoman if it appears like a seat without armrests or a backrest, with cushioned padding on top of a sturdy frame. Nevertheless, because ottomans are designed to support the weight of a person sitting on them, they can also be used as additional seating in your house.
Even so, certain types of ottomans might be more practical than bean bag seats. An ottoman with a solid surface can be used as a coffee table that can accommodate snacks, beverages, and game controllers. Some can even be opened on top, offering instant storage for your household. Unfortunately, most ottomans do not provide the same level of comfort as bean bag seats.
Majlis Sofa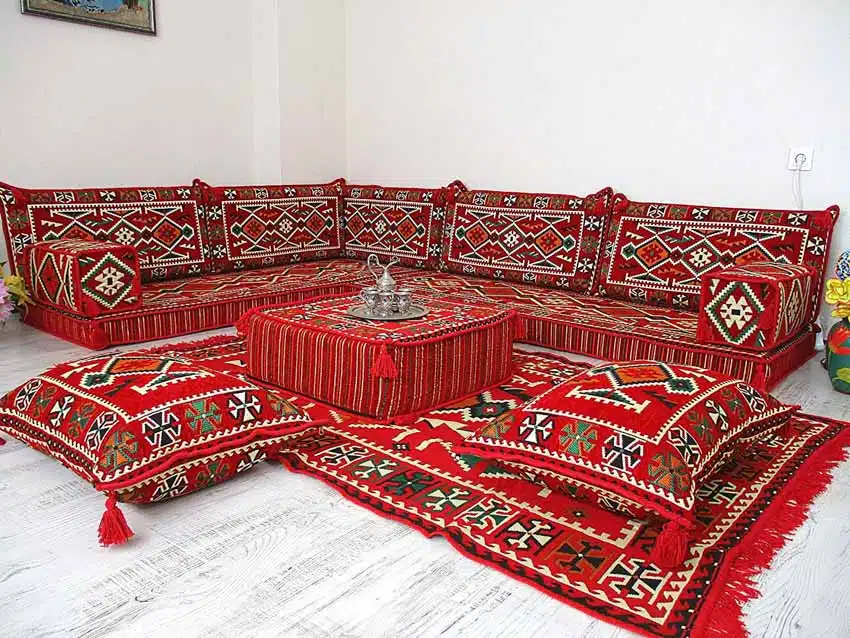 See this Majils sofa set at Amazon [sponsored link]
The Majlis sofa is an underrated alternative to a bean bag chair. This sofa, on the other hand, has lively colors and excellent embroidery in the pattern. The fabric is often soft, and the sofa is extremely comfy.
Arabic Majlis sofas are classic Arabic-style sofas that have a reclining mechanism integrated. Majlis sofas, commonly referred to as "coffeehouse sofas," are ideal for intimate conversations.
A majlis is the main room in an Arab household for welcoming and entertaining visitors, comparable to a parlor, with a dedicated entryway and a bigger entrance door.
It was historically the primary room with windows facing the street. Hence, majlis sofas are extremely comfortable, offering an almost similar luxurious comfort to bean bag chairs.
Recliner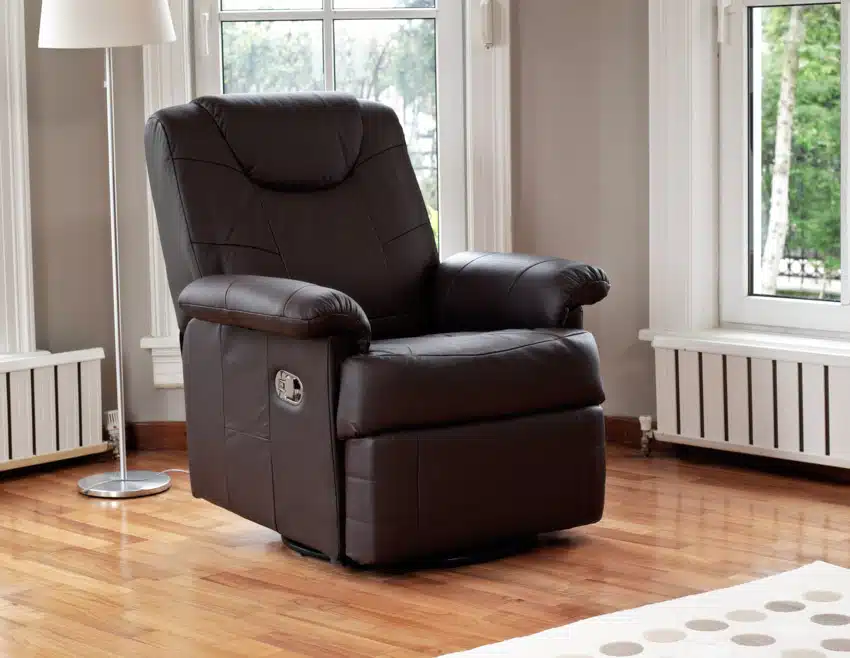 Of all the bean bag chair alternatives on this list, a recliner might be the closest type of chair that can give you the utmost relaxation and comfort – it can even allow you to fall asleep.
A recliner is a type of household furniture that can be put into a reclining configuration by lowering the backrest of the element and elevating the footrest.
A reclining chair can be adjusted to several positions ranging from a small slope to nearly flat-lying. Indeed, a recliner is often included in luxury home designs.
Because of its capacity to adapt to anyone's convenience, the recliner is now also employed in virtually any type of living room as well as lounging places in other spaces including the master bedroom.
The recliner, formerly regarded to be unappealing, has evolved into a significantly more fashionable and advanced piece of furniture that is now incorporated in many interior design schemes. A recliner in a room indicates that it is a location where individuals may relax and enjoy good times.
Most types of recliner may come with an ottoman that can be simply moved or relocated. A room with a recliner is very much an aesthetically appealing and well-loved place. Adding this perfect bean bag chair alternative would be the perfect finishing touch for your beloved home.
Chaise Lounge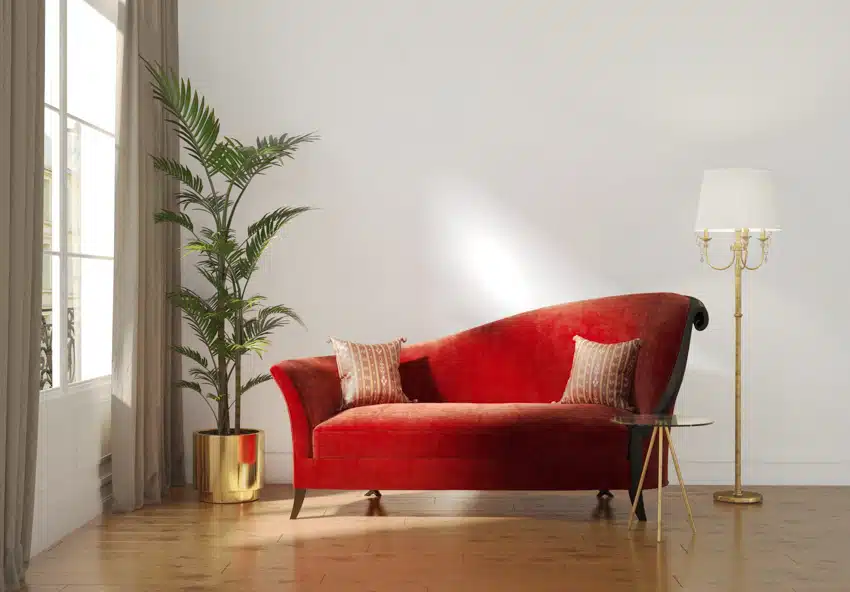 Bean bag chairs are, most of the time, designed to accommodate only one person, but that is where a chaise lounge is different. A chaise lounge can often accommodate two to three persons and provide the utmost relaxation.
A chaise lounge is a long, cushioned sofa in the style of a chair on which to rest one's legs. The word "chaise" alludes to any extended, reclining chair in classic French interior architecture, and the English translation means "long chair." The chaise lounge acted as a type of daybed for individuals to relax without having to go back to their bedrooms.
The chaise is most frequently found in modern home décor at the extremity of a loveseat or sofa or, less frequently, as a freestanding long chair. It adds space for families to put their feet up and unwind more fully in a half-sitting, half-lying position, which helps to tie the feel and appearance of a living room cohesively.
Pillowsac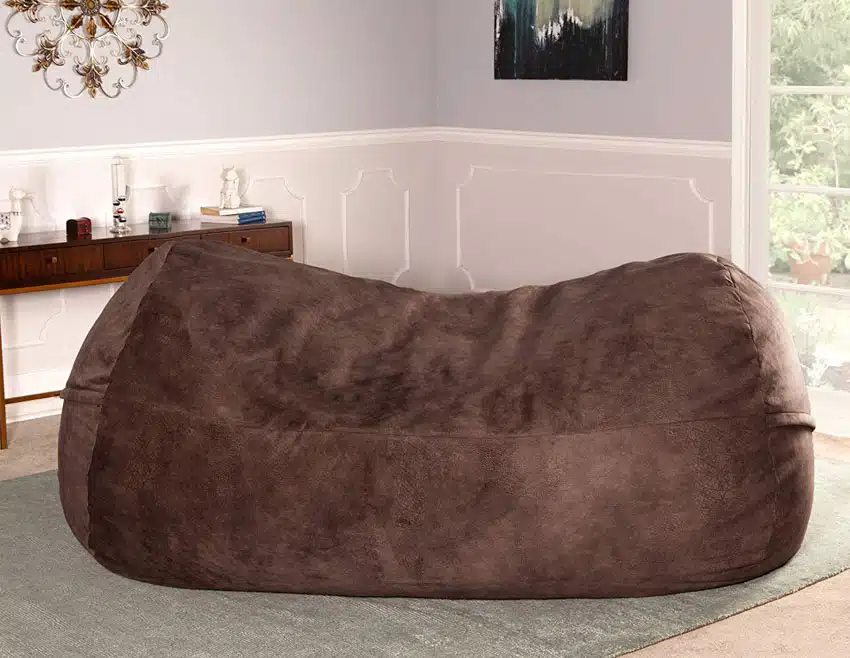 See this pillowsac at Amazon [sponsored link]
A Pillowsac is, in fact, almost identical to a bean bag chair. It is a multifunctional piece of furniture that may be stowed or used as a bean bag chair. It serves as a very relaxing chair and may also be turned into a bed.
Although the bed functionality is not that adequate for a full-time sleeper, your guests will still surely love it. Your family and guests can recline and appreciate this beautiful Pillowsac, which can also be used as a recliner when combined with its frame.
As an alternative to a Lovesac bean bag, you can opt for the frameless feature and lay it flat, support it against a wall, or compress it into the most ergonomic form you can think of. This luxurious seat is also suitable as a gaming chair because it is loaded with fluffy and shredded high-quality foam.
Kapok Mats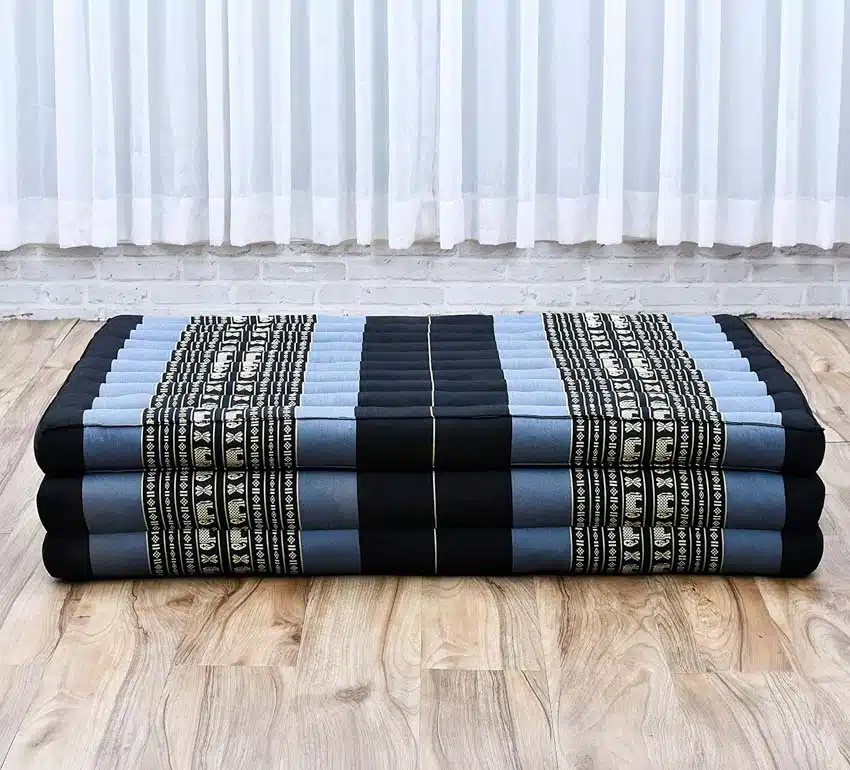 See this kapok mat at Amazon [sponsored link]
Kapok mats may not be in the same category as bean bag chairs, but both of them provide maximum comfort. A kapok mat aims at providing a long-lasting and pleasant meditation surface.
Kapok is a cotton-like fluffy substance derived from the kapok tree. Kapok fibers have an extremely thin layer of wax covering them, making them perfect for stuffing mats and other fabrics.
Kapok fiber has the benefit of not allowing moisture to enter; it is, in actuality, generally waterproof. This makes sitting or sleeping on kapok-filled cushions or mats more enjoyable.
Furthermore, kapok mats are suitable as relaxation mats or extra beds. If you prefer to sleep in a bean bag chair but want a more creative alternative, a kapok mat will do the trick.
Additionally, many yoga enthusiasts and others trying out relaxing techniques adore these Thai mats. They are indeed ideal for meditating and rejuvenating. Truly, kapok mats can be enjoyed by the entire family and are also used while eating meals, reading books, or watching TV.
Yoga Chairs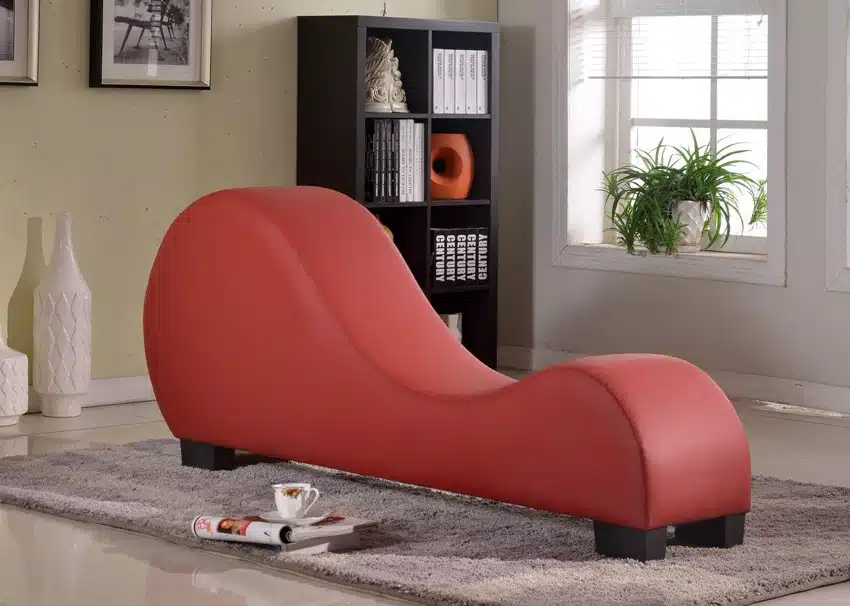 See this yoga chair at Amazon [sponsored link]
Some yoga chairs have cushions, but some do not. A yoga chair is essentially a support that may be used to assist your legs when they are sore or weak, and clutching the back of the chair allows you to stretch your legs in upright postures.
This chair will also assist you with balancing postures and any arm stretches in forward bending. If you wish to buy a yoga chair but want it to function like a bean bag chair, you should opt for a cushioned one.
Yoga Balls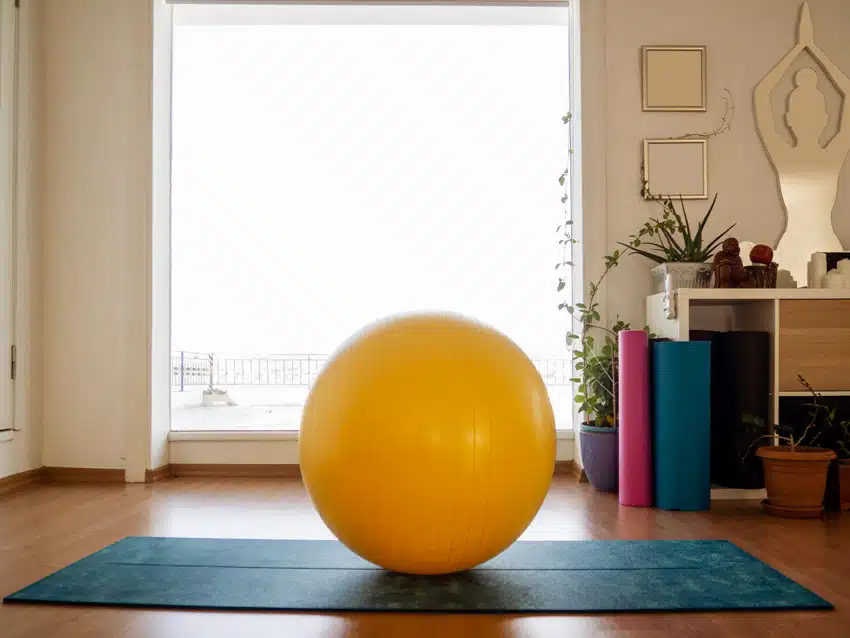 Another bean bag chair alternative is a yoga ball, which is ideal for sitting or reclining while meditating or working out. Using a yoga ball rather than a flat surface encourages the body to adapt to the ball's instabilities.
Sometimes known as balance balls, yoga balls are excellent for keeping you active in your seat. Because the ball is constantly moving, your body is constantly making minor adjustments to achieve stability. Because there is no backrest, you cannot sit slouched, which improves your back posture.
Saddle Seat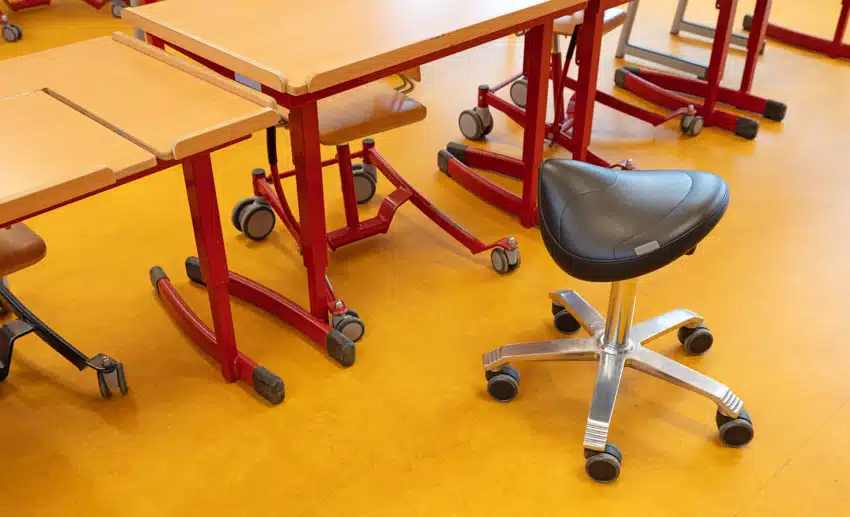 Saddle seats are often seen in medical clinics. It is indeed clear to see why medical experts have long recognized the established benefits of saddle seats – that is mainly because their jobs force them to stoop unnaturally over patients as well as sit for longer durations. As a result, their bodies are frequently in discomfort.
Saddle seats are named by their similarity to horse saddles, and they place your body in the exact position as if you were riding an actual horse. These are among the underappreciated bean bag chair alternatives. You will see that they also provide health benefits.
Freestanding Hammock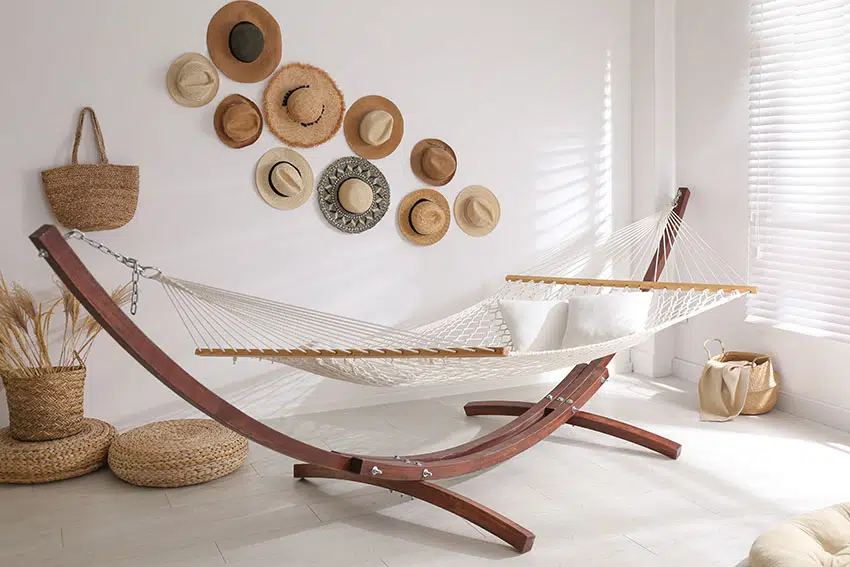 For those who want a comfort that equals a bean bag chair there are hammocks. A freestanding or standalone hammock comes with a stand that can be positioned anywhere there is enough floor space. There are several different hammock stands to choose from and not all types work with any hammock.
One can also consider a hammock that can be hung from the ceiling with the proper installation. These types of hammocks will need to be securely fastened to the ceiling beams or joists to ensure they don't come crashing down.
Swing Chair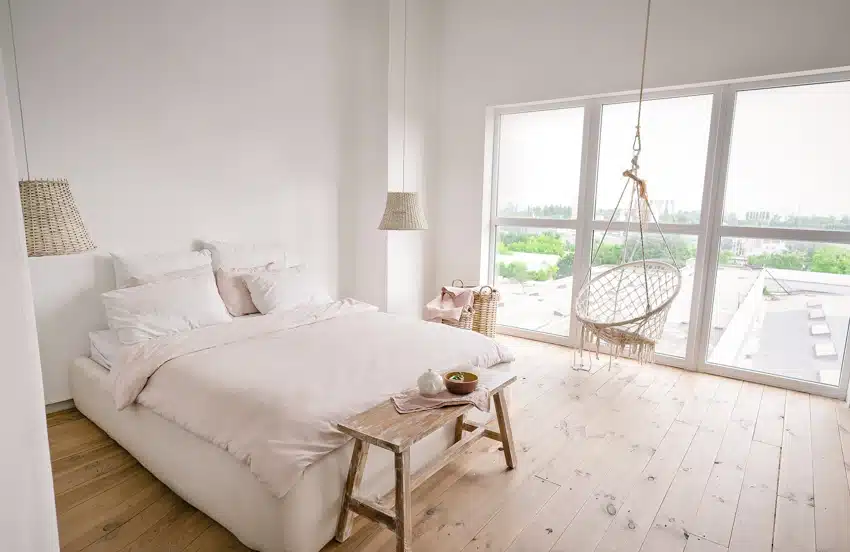 Swing chairs merge the relaxed sensation of a hammock with the space efficiency of a conventional chair. These simple bean bag chair alternatives provide a warm embrace, and their soothing rocking movement will soothe your stress away.
Swing chairs that feature stands look great both indoors and outdoors. There are many different styles of swing chairs available such as basket, egg shaped, and hoop design to name a few.
Massage Chair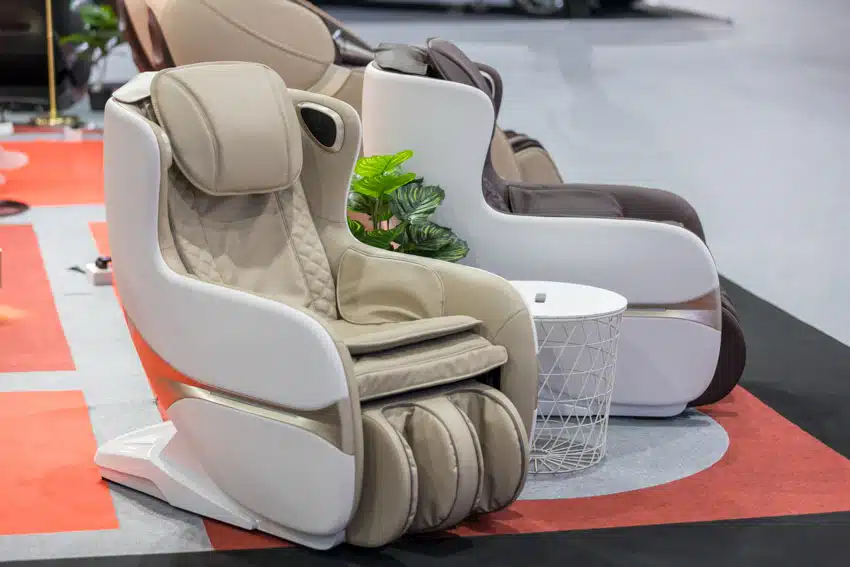 A massage chair is a chair that is specifically intended for massages. And yes, it is among the most ideal and advanced alternatives to bean bag chairs since they are very soothing, giving you a restful seat or sleep.
A massage chair, on the other hand, can pertain to two kinds of components: regular massage chairs and robotic massage chairs.
Regular massage chairs allow a masseuse to readily access the massage recipient's neck, shoulders, head, and back, whereas robotic massage chairs utilize electronic vibrators and motors to deliver a relaxing massage.
Tripolina Chairs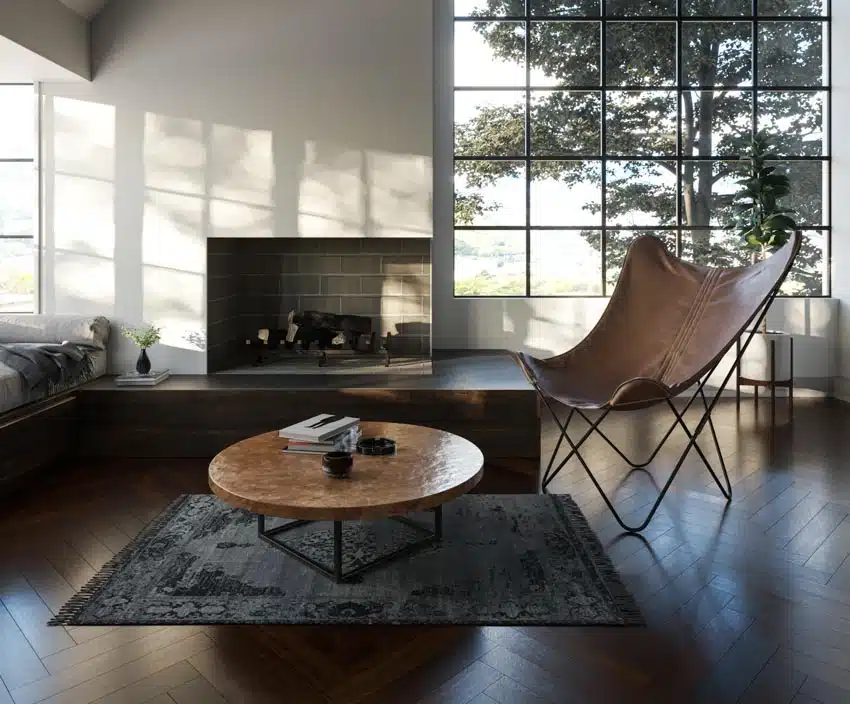 The Tripolina is a wooden folding chair with metal-based swivel joints and leather upholstery to provide an additional layer of comfort. It uses high-quality and environment-friendly vegetable-tanned hides, and the frames are frequently built of teak or ash.
This bean bag chair alternative might not be that comfy but it is arguably the most eco-friendly option on this list. It is also versatile enough to be easily moved where ever you need it to be.

Tatami Mats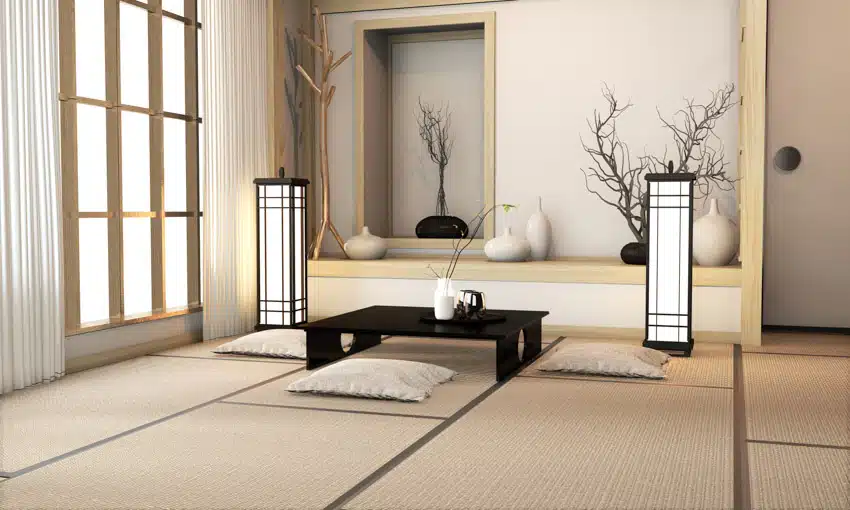 Tatami mats were primarily developed as floor coverings in medieval Japan to help individuals live comfortably in a humid region with frequent weather fluctuations.
Tatami mats with their exquisite touch, and exceptional level of comfort, are an integral component of the Japanese people's ways of life and tranquility.
Even nowadays when other matting has become prevalent, Tatami mats are still useful. People who have Tatami rooms in their houses choose Tatami mats since bean bag chairs do not work well in this setting.
See more related content in our article about the different types of accent chairs on this page.