Here's a guide to Parawood, including what it is, its quality, hardness, uses for furniture & butcher block ideas, as well as Parawood staining & painting tips.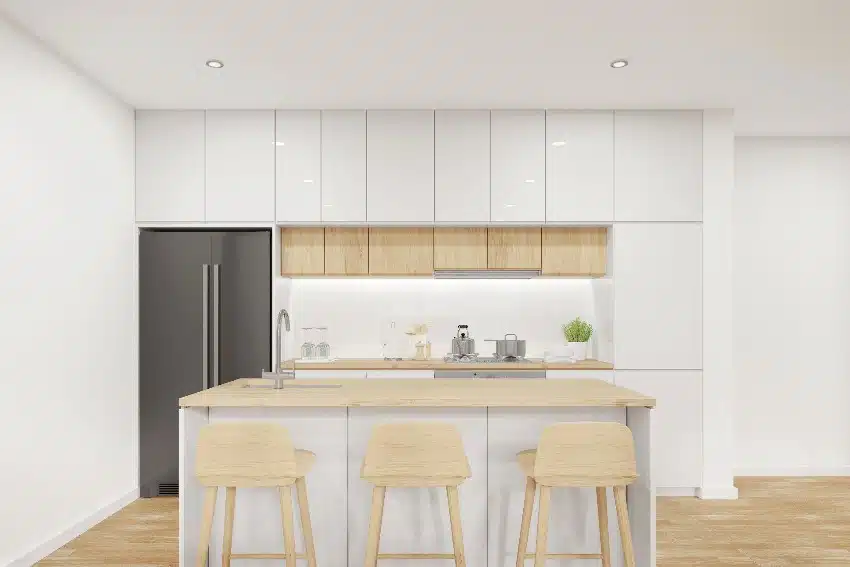 If you haven't heard of Parawood before, it's not surprising since it's not a well-known type of wood despite being a well-used one. This material is actually durable, strong, and sustainable so using it for furniture furnishings, from cabinets to tables, is a popular choice.
Parawood is something that can be a bit confusing since the name itself seems to say that it's not real wood, but is it? If you're thinking about using the same material for your pieces of furniture, exploring everything about Parawood is a good starting point before you commit yourself and start working on the project.
What Is Parawood?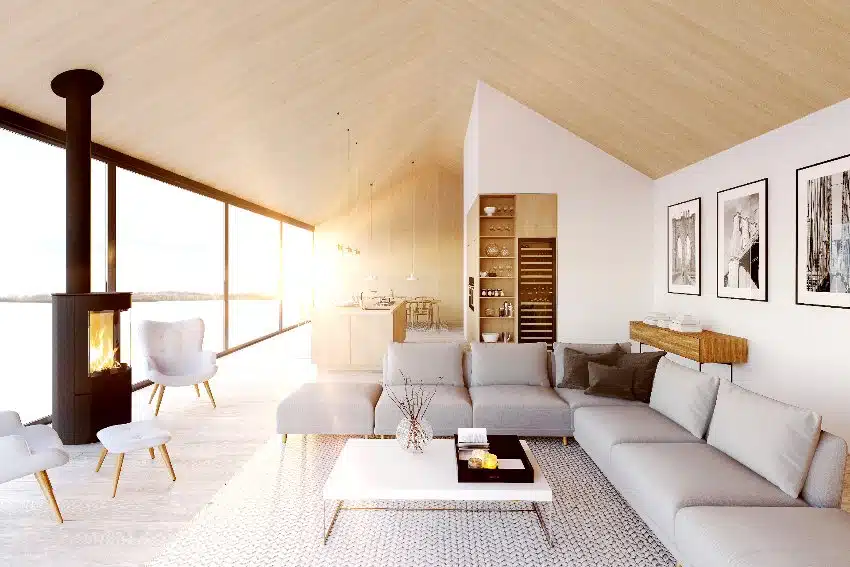 Also referred to as rubberwood, Malaysian Oak, and plantation hardwood, Parawood is a hardwood tree that grows in Central America and Indonesia, particularly on rubber plantations for the former.
The entire process of growing Parawood is considered to be environmentally friendly since new tree saplings can easily grow from previously cut-down trees.
Growing as tall as 80 feet, Parawood trees start producing sap when it reaches around 5 years old up until they're about 30 years old. And when it reaches maturity, the trees can be cut down and provide plenty of lumber in the process.
The sap it produces is collected and used to create the rubber and natural latex, which is how it got its name as rubberwood.
Benefits of Parawood
Parawood is a real wood that also comes with real advantages and disadvantages.
Some of the notable benefits of Parawood rubberwood includes the following:
• Incredible dense and durable
• Straight and clean grain pattern with only very few knots
• Highly workable since the wood can be sanded and stained well
• Quite flexible and shock absorbent
• Sustainable and environmentally friendly
• Makes for excellent firewood since it burns slowly
• Low maintenance and easy to care for with simple cleaning involved
More than just these benefits, you would also have to take into consideration the drawbacks that come with this wood choice. Some of these drawbacks are the following:
• Easily warps and rots which makes it not ideal for outdoor use
• Can be expensive because of the high transportation and importing fees
• Easily stains and absorbs moisture so requires occasional sealing
• Has very smooth surface that can get slippery when wet
Parawood Hardness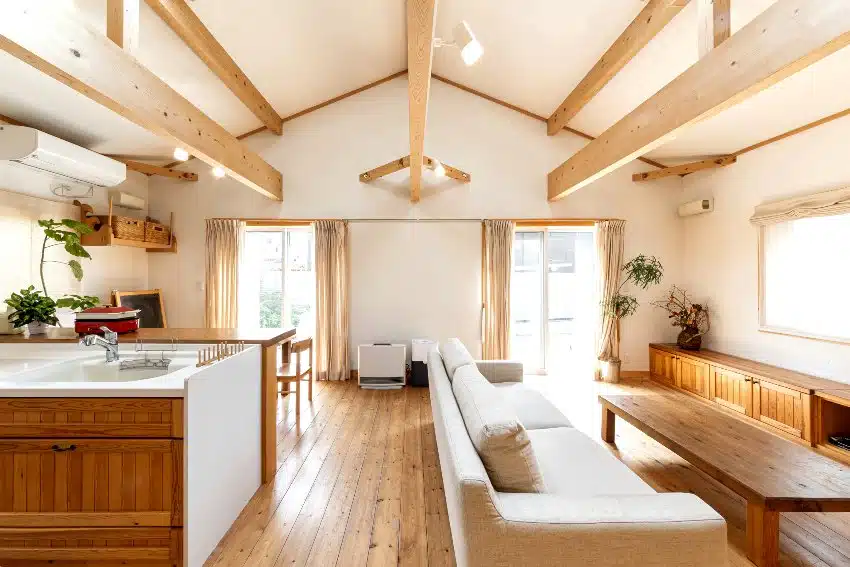 Parawood is a hardwood, which in itself pretty much can tell you that the material is hard and durable enough. With the Janka hardness rating that ranges from 890 to 960 lbf or 4280 N with a density of 37 lb/cuft. It is dense enough that it can burn slowly and produce a high amount of heat.
This hardwood option is durable enough to stand daily wear and tear but not when it is installed outdoors and exposed to other elements that can easily damage the material.
With its hardness and strength, Parawood is naturally solid with a compact structure. Hard-weaning, the wood can last for as long as more than 25 years.
The wood is also naturally resistant to stains, making it appear like it's always new. This also means you don't have to do so much just to take care of it.
Parawood Furniture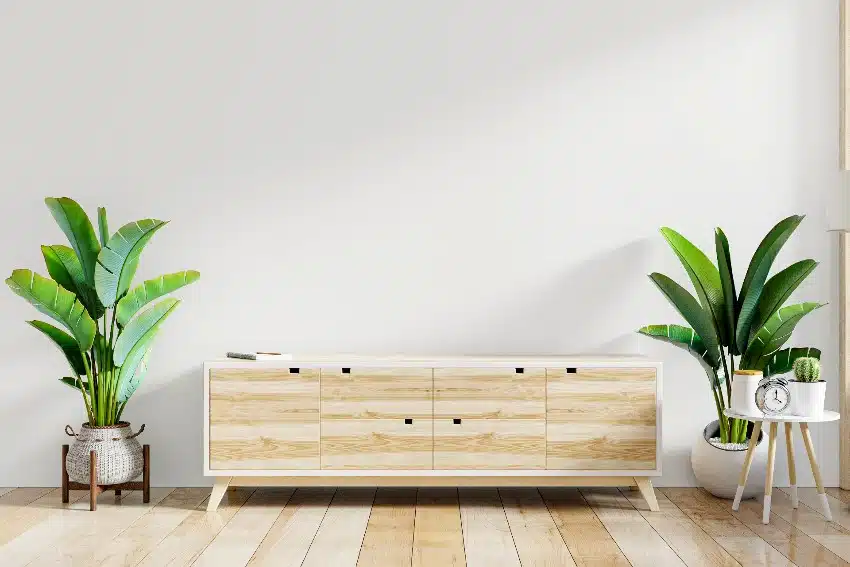 Parawood can be used in a variety of ways, from wood flooring to countertops and even decorative items through carvings. This wood is more popular to be used for cabinetry and indoor furniture though, especially since it is versatile and you can easily work on it.
So, if you're a DIY enthusiast, this material will be enjoyable to use, especially since this wood is easy to cut, sand, and finish.
While Parawood is a dense and hard material, cutting is possible using a sharp blade. If you're going to work on it and build a piece of furniture using this material, get a saw and a finish blade to help you with the cutting and precision cuts.
Sanding is also easy with Parawood and you can start using a #120 grit sandpaper and then finish with a #220 grit sandpaper for a smoother finish. Staining and painting on Parawood furniture are also possible, making this material a joy to work with.
Is Parawood Good For Furniture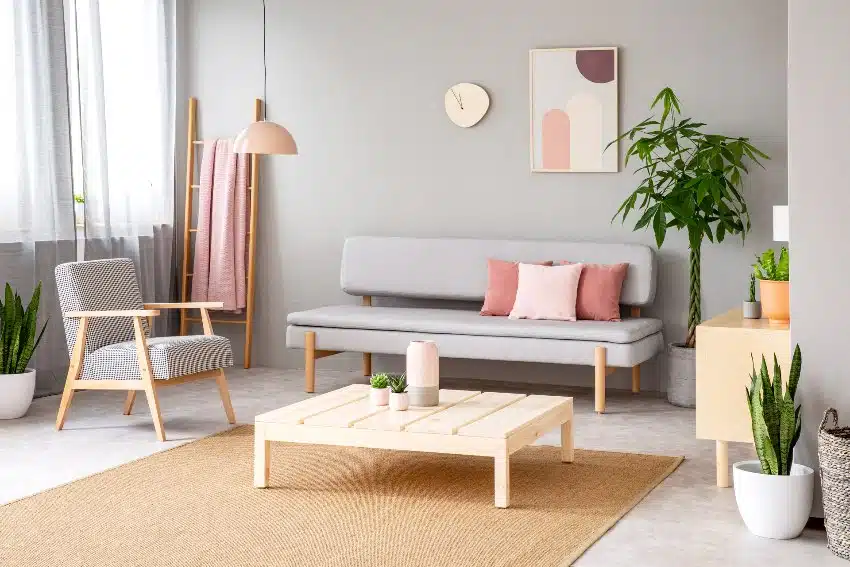 Parawood can be used for furniture and yes, it can be a good option especially since the material is dense and strong enough to stand the test of time and daily tear and wear. The wood has straight grains and few knots, making the material strong and dense for furniture use.
Besides hardness and strength, the material's flexibility and versatility also make Parawood a good option for furniture building. It's easy enough to work with and its light coloring can contribute to how easily the material can be turned into naturally finished pieces of the furniture you're working on.
Parawood Butcher Block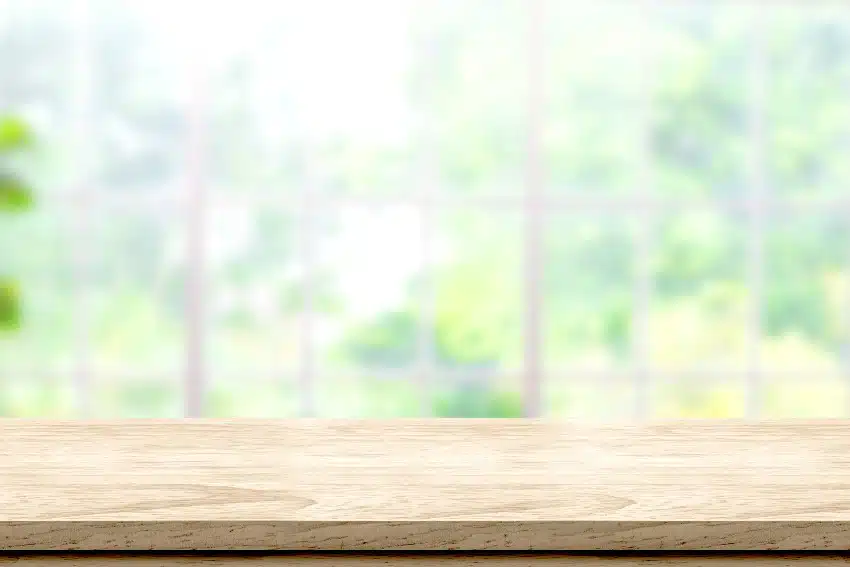 When it comes to Parawood, the most common form that the hardwood comes in is a butcher block. This comes in the form of several strips of wood that have been bonded together to form block slabs you can easily work with.
Parawood trees, growing as high as 80 feet, produce lumber when cut down. Its bark can also be easily stripped and the lumbers are not that difficult to cut.
Since the hardwood has very few knots, these also become evident in its long lumber. And lumber without many knots is the ideal material for butcher block wood slabs, as well as in making furniture.
Staining Parawood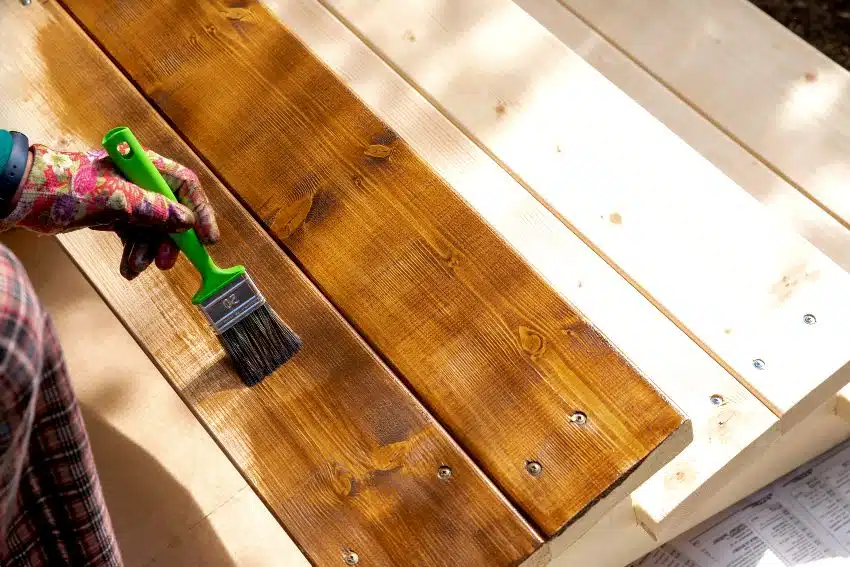 One of the best things about Parawood is that the material stains well. This means that it can absorb the stain better and penetrate through the pores, leading to the stain clinging to the material better and lasting longer.
Before going all-in with the staining, always start with a test wood to check if you got the right stain you're imagining using. If you've got the wood stain right, here are simple steps you can follow to stain Parawood.
1. Prepare the wood's surface by sanding it down using #180 grit sandpaper.
2. Put in wood fillers to holes and dents to get a smoother and more even surface.
3. Once filled, sand the surface again to get rid of lumps from the wood filler.
4. Mix the stain you've chosen by following the manufacturer's instructions.
5. Apply just a little stain on a piece of cloth or a foam brush but make sure you follow the grain of the wood as much as possible and pay close attention to uneven areas.
6. Let it sit for at least a minute before using a clean cloth to wipe it down.
7. Continue wiping the wood until you can see no stain coming off the wood.
8. Apply a second layer of stain if necessary until you end up with the right shade.
9. Once the stain is completely dry and fully absorbed on the wood, apply the finish you've chosen.
Parawood, with its naturally pale shade, absorbs stain way easier compared to other hardwood options and even stays true to the color of the stain so choosing the right one is very important.
The downside though is that the wood quickly discolors and so you might need to stain the material every now and then.
Best Stain For Parawood
Choosing the best stain for Parawood can be a difficult task since this can be very subjective. You can take into account your preferred brand (like Minwax) or preferred color (like a rich and dark chocolate shade), depending on how you will use this hardwood. With the light color of the wood, the chocolate color will stand out easily.
Make sure to use latex primer first before you sand the wood and directly stain them. If you're looking into more colors to consider, oil-based stains also work perfectly fine. At the end of the day, just choose the color you want to see and look at.
Can You Paint Parawood?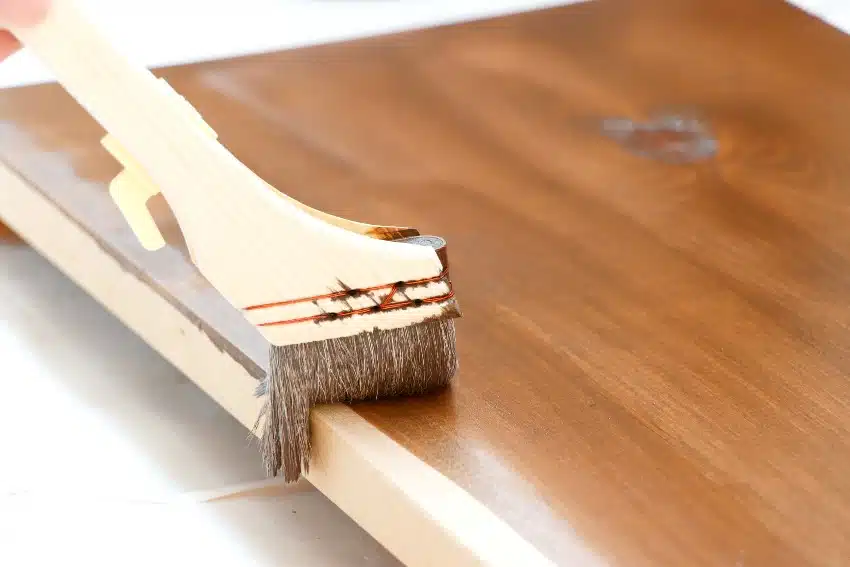 In the same vein that you can easily stain the Parawood, it is also perfect for painting. This hardwood option is smooth, dense, and with barely any knot present on the surface. It means that it showcases a smoother surface compared to other types of hardwood, which means that it holds paint well.
Another benefit to consider when painting Parawood is its almost white and naturally pale color. This means that technically, you won't need to apply a primer just to paint on the wood. But if you want the optimal result, it is still advisable to consider using a primer.
You can choose bold colors from red and black but going with soft and gentle ones like blue, purple, and gray are highly recommended. And whether you're going to use a bristled brush or spray-painting, both work well with Parawood.
The major downside with painted Parawood though is that just like any other wood option, the material expands and contracts, which can cause wrinkles and cracks on the painted surface.
Is Parawood Toxic?

No, Parawood is not toxic and this is one of the benefits you can take advantage of when working with this type of wood.
Even when the wood is burned, it does not give off toxic fumes that can be harmful to you and your family. This is also the reason why Parawood logs make great firewood, in addition to the fact that they also burn slowly.
A painted or stained Parawood though is a different matter since the chemicals in the paint or stain can be considered toxic. Check the manufacturer's notes as a guide if you're unsure.
Is Parawood Good Quality?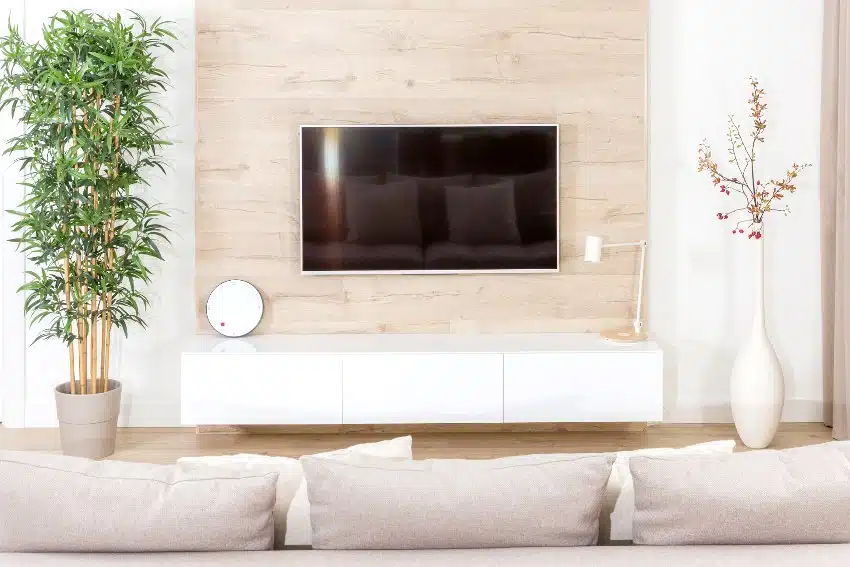 Parawood is considered hardwood and so it is a hard and dense wood option. But is it a good quality wood to use in your home? If you consider its strength, hardness, durability, workability, and number of knots, it can qualify as a good quality wood.
The material is also resistant to scratching so that's fewer things to worry about. In addition to that, cleaning is also quite simple and the maintenance is low for a hardwood option.
However, if you take into account the cost and its ability to absorb moisture and stain, it can be a bad option to take into account. It also tends to warp and rot so you would need to look out for signs of these damages.
Overall, Parawood is a good choice for wood cabinetry and furniture. This is perfect for DIY enthusiasts who want to take on the project themselves.
Parawood Vs Oak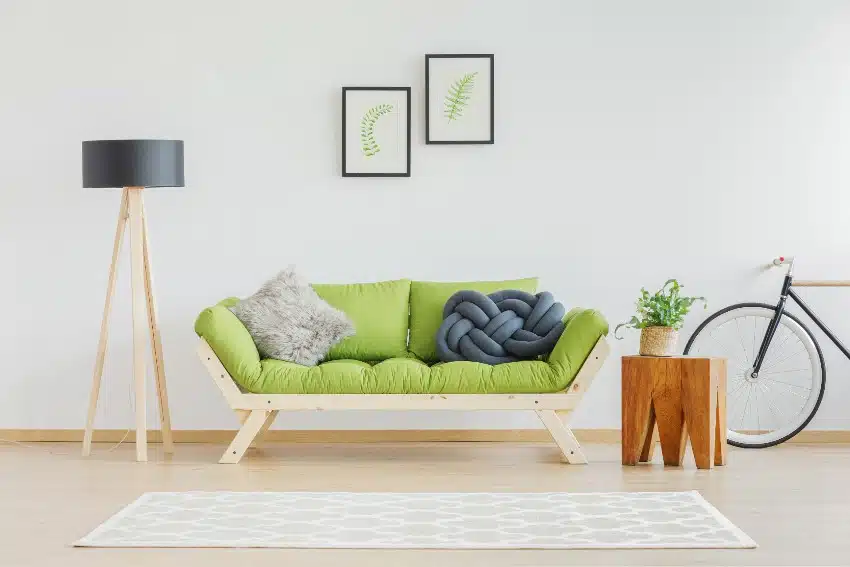 Parawood and Oak are very similar to each other since they belong to the same family of wood, which is Oak. Parawood is even sometimes referred to as Malaysian Oak.
For a quick glance at their similarities and differences, here is a table worth looking into.
Characteristics
Parawood
Oak Wood

Hardness

Strong and Resistant to Scratches

Durability

More durable and denser fiber

Easier to damage but more resistant to moisture and insects

Color

Paler shade (almost white)

Darker and richer color (Except for White Oak)

Grain Pattern

Tighter grain

Tight grain too and smooth

Application

More flexible (can be used for flooring and furniture)

Less flexible but can be used outdoors

Furniture and Cabinetry

Can be used indoors

Better option than Parawood
When it comes to the form they come in, Parawood is more commonly seen in kitchen or bathroom utcher blocks, but you can never see Oak in that form. Oak can come in the form of slabs and planks, depending on what you chose it to have.
For cabinetry, while Parawood may be highly workable, Oak will still be a better option because it holds stains and paints better, along with its dense and smooth surface and resistance to moisture and insects.
Parawood Vs Pine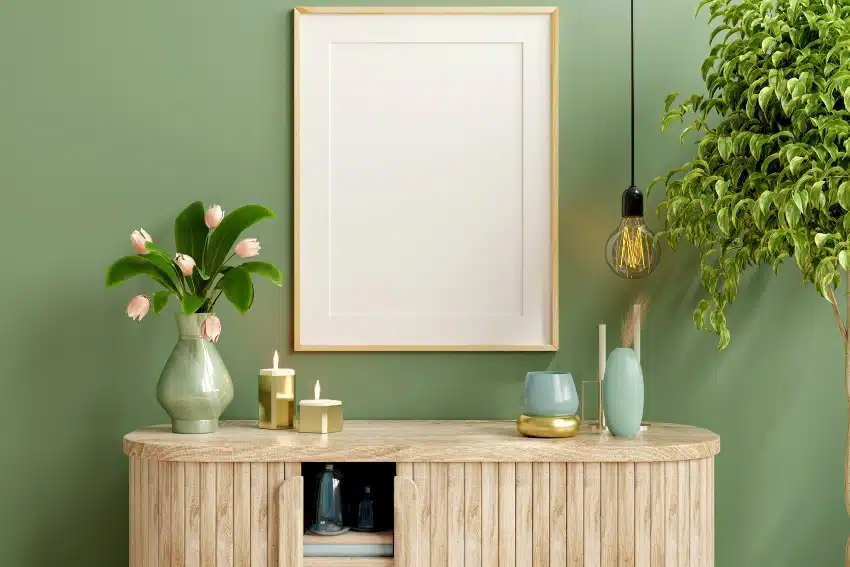 Unlike Oak, Pine is way different than Parawood starting with the sap they produce since the former creates resin while the latter creates latex.
Here is a look at their major differences based on the different characteristics of wood.
| | | |
| --- | --- | --- |
| Characteristics | Parawood | Pine Wood |
| Hardness | Strong and resistant to scratches | Softer and easy to damage |
| Durability | More durable and denser fiber | Less durable |
| Grain Pattern | Tighter grain | Very wide grain pattern |
| Cost | More expensive | Way cheaper |
| Application | Not ideal for outdoor application | Better for outdoors since it doesn't rot easily |
| Furniture and Cabinetry | Better option for furniture | Can be considered an option |
Parawood and Pine wood are very different from each other and while the latter is way more popular, the former is a better choice except for outdoor application.
Visit our types of wood grain patterns guide for more wooden design ideas.