Here we share our types of cushions guide, including the kinds of foam, cushion styles, foam materials for sofas, and important details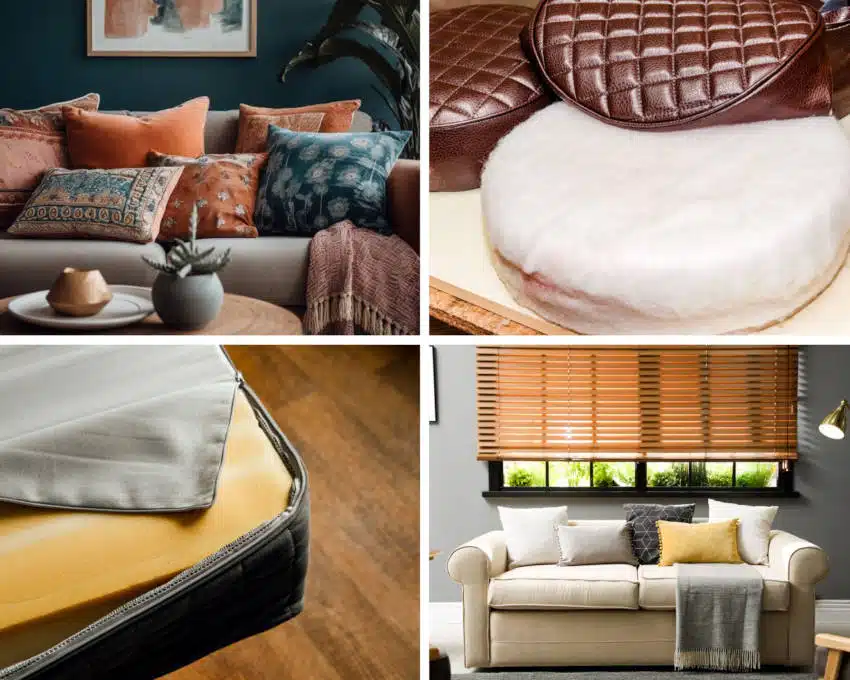 Sofa pillows fascinatingly have their history dating back to Mesopotamia and ancient Egypt. It was a symbol of royalty and high status.
Romans are well-known for using them in their marbled benches, whether they are installed at home or in the Colosseum. It was also popular in 14th-century England, where these were used in the coronation ceremonies of kings and queens.
Since foams were integrated into our way of life, they seem simple and unimportant. That is unless you take it out of the equation. Let's face it, less comfort and less convenience.
Quicklist: Different Types of Cushion Materials
Polyurethane Foam
Polyester Fiberfill
Closed Cell Foam
Fabric Backed Sew Foam
Dry Fast Open Cell Foam
High Resilience Foam
Lux Foam
Industrial Grade High-Density Foam
Foam Cushions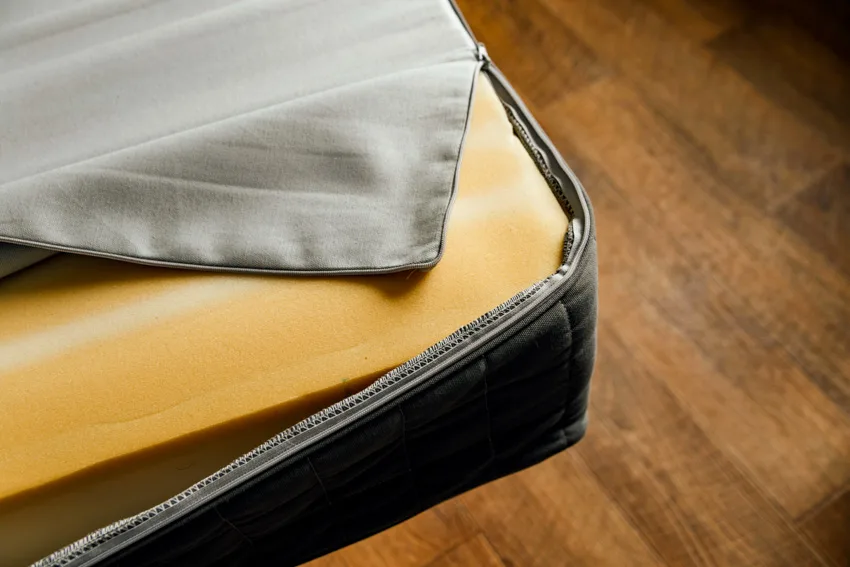 From prominence and royalty to comfort, foam type pillows have come a long way to become part of today's every day. They come in all sizes and are made from different materials. They even have different cushion fillings; foam is one of the most popular.
"Inner cushion materials are used in tandem to provide the four characteristics of high-quality cushions: support or firmness, compressibility, resilience, and loft." – Karla J. Nielson, Interior Textiles, Fabrics, Application, and Historic Style
Foam is among the most popular primarily because they are the most in-demand in the market. You can sink into them and enjoy the day indoors.
But if you plan to do that, ensure you're buying the ideal foam cushion. Here are the different types of foam used in pillows:
Polyurethane Foam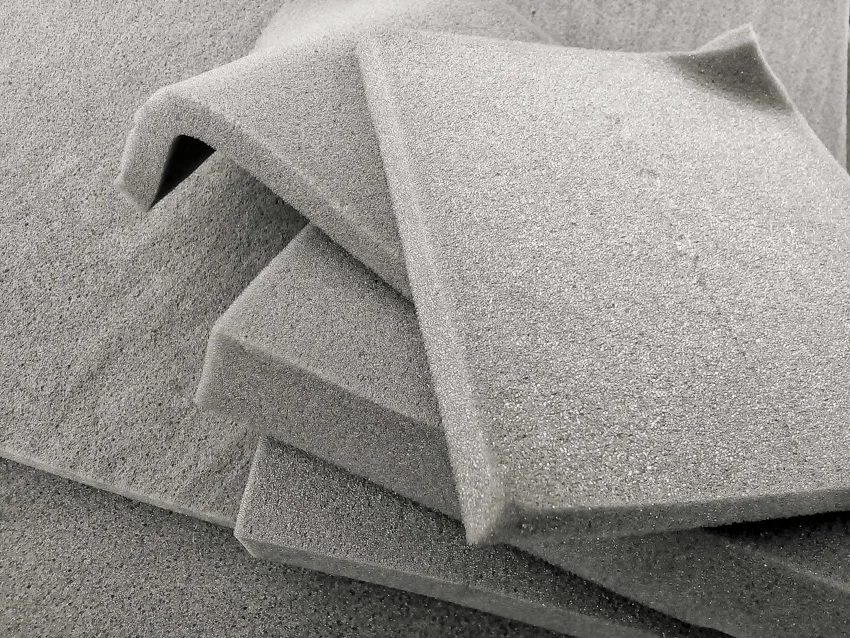 Polyurethane is part of the polymers (plastic) family. It can be flexible or rigid, depending on how the manufacturers make them.
Polyurethane foam is the most flexible type of foam, delivering the best support and comfort for you. It has a wide range of applications, including but not limited to the following:
Sponge

Car Seats

Soundproofing Systems

Mattresses

Large Filters

Upholstered Furniture

Large Filters

Thermal Insulation
One important thing to note, though, that the foam you'd use for your mattresses adheres to the Federal Flammability Standards as indicated in The Consumer Product Safety Act. [Source: ISPA.org]
Medium Density Polyfoam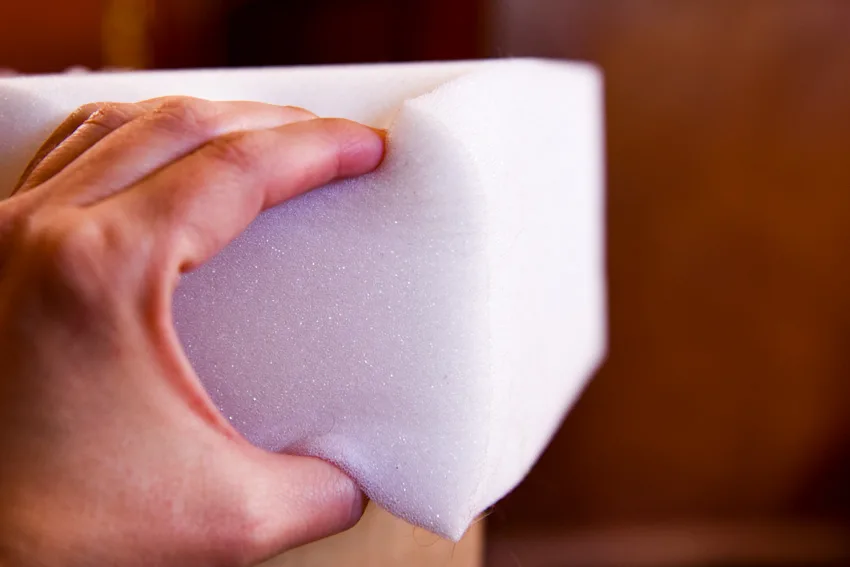 Medium-density polyurethane foam is the classic type of polyurethane foam. It is the traditional choice if you want just the right middle of firmness and softness when it comes to seating and bedding.
The medium-density polyurethane foam has a treatment that avoids mold and mildew as it dries out. But it should be protected with a waterproof layer before being inserted into a cover. This foam is ideal for the following:
Patio

Adirondack

Floor

Boat Seating

Indoor Seating
High-Density Polyurethane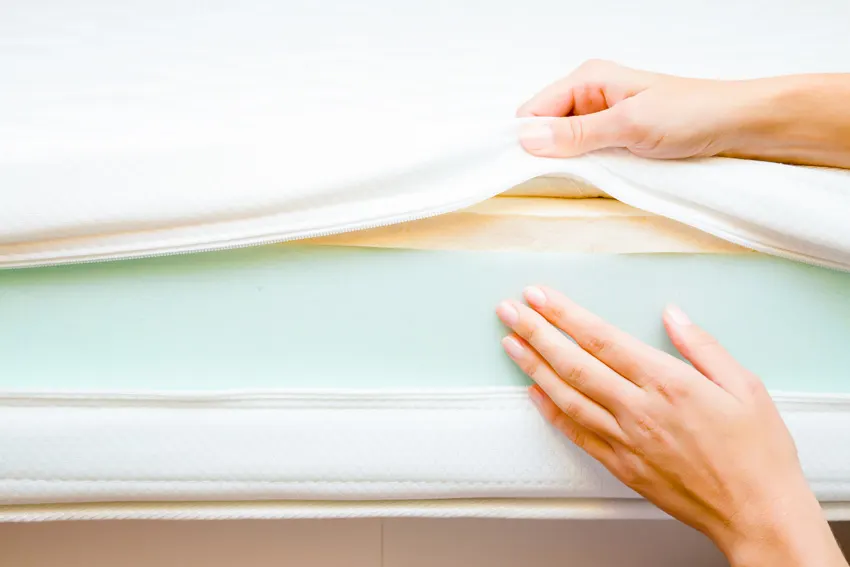 High-density polyurethane foam is the same as medium-density polyurethane foam, with a higher density. This means that it is far more resilient and can take constant use compared to its medium-density version. It can also be antimicrobial; this foam lasts up to 12 years. It also has different firmness levels, from medium to firm and then extra firm.
If you want to buy a high-density polyurethane foam, you can use it for the following:
Interior Settee

Sofa

Berth

Loveseats
Ottomans
Rocking Chairs
Polyester Fiberfill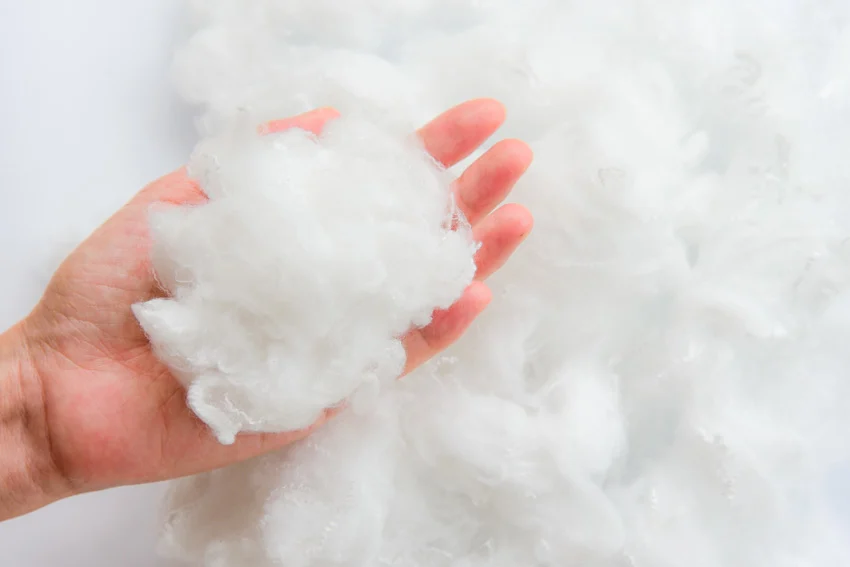 You are looking for polyester fiberfill if you are tight with your budget. There's a bit of a warning in choosing this filling, though, as it flattens out too quickly and easily.
They also come in different densities and types, including the following:
Soft Polyester (Smooth, bouncy, and durable)

Ply-a Soft Polyester (Limp and far less bouncy)

Faux-down Polyester (Safe for people allergic to feathers and less expensive)

Cluster Polyester (Durable and long-lasting)
Considered polyester fibers rather than foam, polyester fiberfill is affordable, mildew-resistant, non-allergenic, and machine washable. You can use it for the following:
Deep seating back pillows

Pillows stuffing

Cushion/pillow fabric support
Closed Cell Foam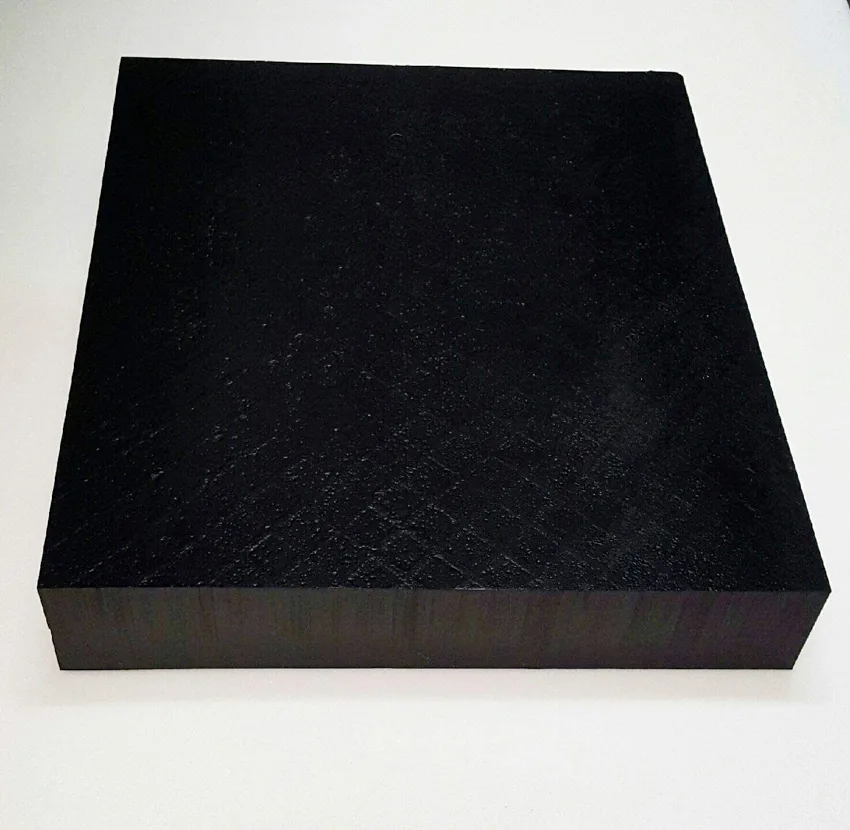 Amazon – See this Closed Cell Foam at Amazon [sponsored link]
Made from PVN, closed-cell foam is considered firm, buoyant, and expensive. Thrice firmer than polyurethane foam, it does not absorb moisture, which means you can use any fabric to cover it with.
Closed-cell foam is also used as additional cushion support, acting as a spring in a mattress. This is accomplished by gluing the foam to another foam.
More than just additional support, though, it is also great for the following:
Life Vests

Floating Cockpit Cushions

Commercial Boat Seating
Fabric Backed Sew Foam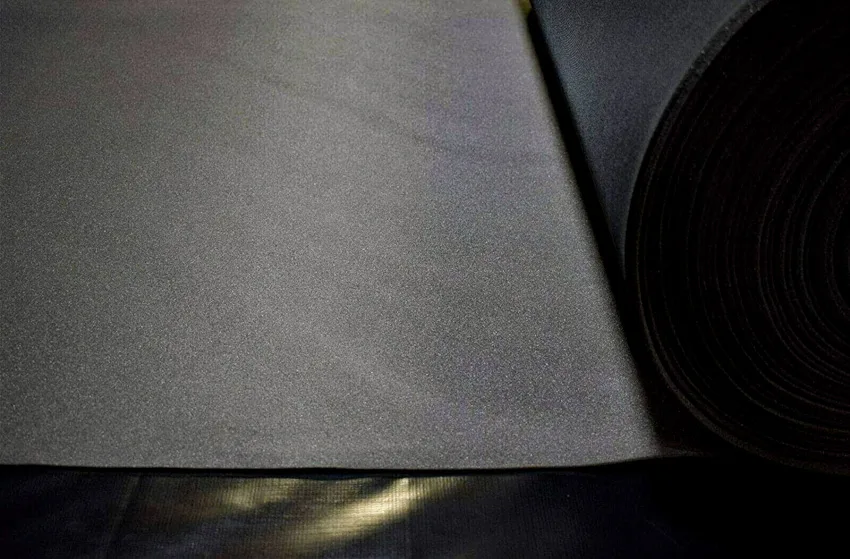 Amazon – See this Fabric Backed Sew Foam at Amazon [sponsored link]
Another type of cushion is the fabric backed sew foam. This foam is known as "sew foam," "scrim foam," or polyurethane foam with fabric backing. It is a thin polyurethane foam sheet you can use for upholstery applications.
Technically not an entire foam; it is only a portion of a foam that you can use to soften and pad hard edges and add texture to seating covering fabric.
The fabric backed sew foam uses adhesive to make it easy to glue and hold stitches when needed. The backing is where the stitches and pleats are made. The upholstery work using this foam is ideal for glider seats. It's also a great choice for the following:
Coaming Pads

Motorcycle

Golf Cart Backrests

Pontoon

Powerboat Seats
Dry Fast Open Cell Foam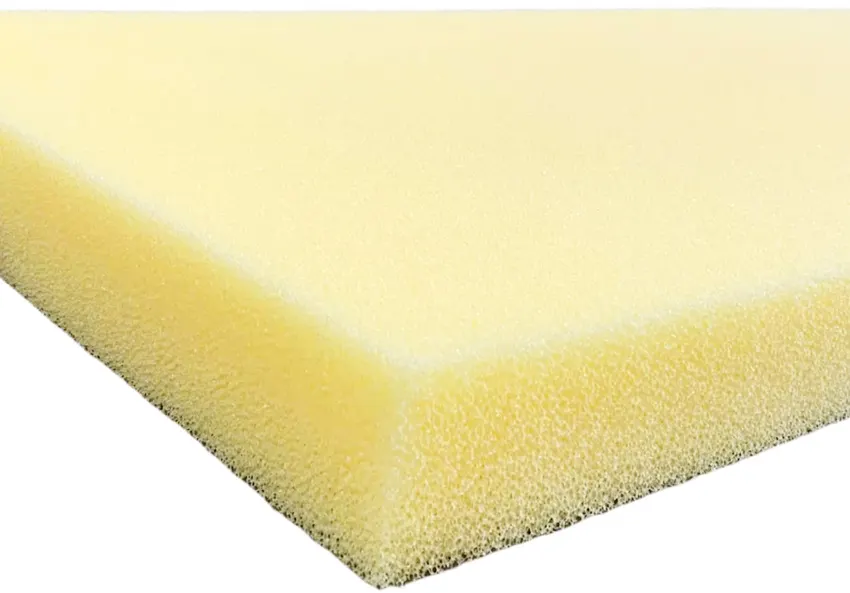 Amazon – See this Dry Fast Open Cell Foam at Amazon [sponsored link]
Dry fast open-cell foam is an open-cell foam with higher quality. With open pores, open-cell foam has excellent water absorption and airflow, making it comfortable to use.
This goes the same way with dry fast open cell foam but with higher quality. User-friendly and popular, the dry fast open cell foam is also mildew and mold-resistant.
It can even become a maintenance-free cushion when combined with an outdoor bolster. This foam is perfect for a boat's cockpit and deck upholstery.
Tip: Knockoff versions are sold on the market because of the foam's popularity. Pour a cup of water on the foam. If it runs straight and drains through the bottom, it's authentic. If it runs off the sides, it is a knockoff.
Types Of Cushion Shapes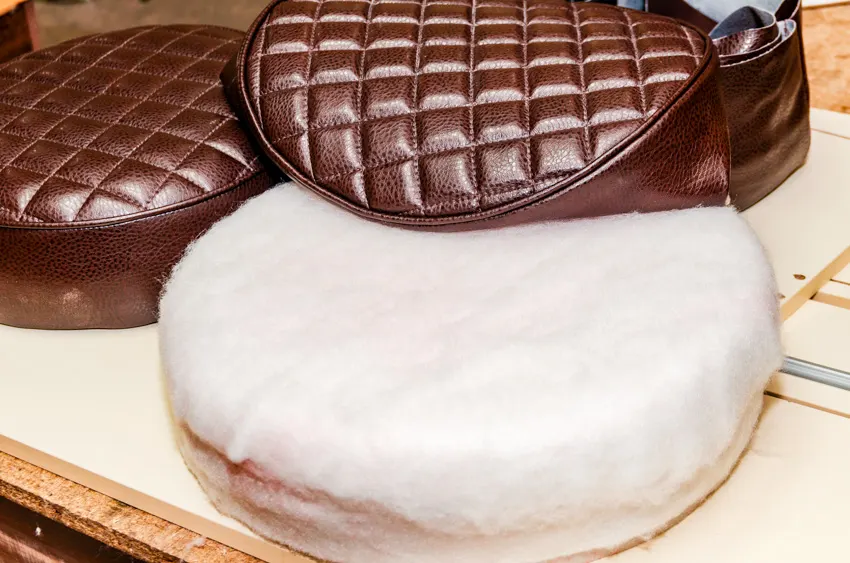 Besides the different types of fillers, there are also a variety of cushion shapes you can see offered in the market.
And this is a good thing when it comes to designing your home. When you buy a cushion, its shape is also a consideration besides its softness and color.
The key when arranging cushions is to mix shapes, sizes and styles rather than sticking to just one. – Shannon Fricke, How to Decorate, An Inspiring and Practical Handbook
The shape will affect the general feel and sofa style you plan to use in the room. This means it will also affect the look and ambiance your home or office is going for.
To help you decide, here are the standard pillow shapes on the market:
Box-shaped

Triangular

Round

Rectangular

Tubular
There are more quirky shapes out there if you want a more unique-looking one. Just ensure it fits the design and vibe of the room where they will be used. Read more about different pillow dimensions on this page.

Types of Cushion Styles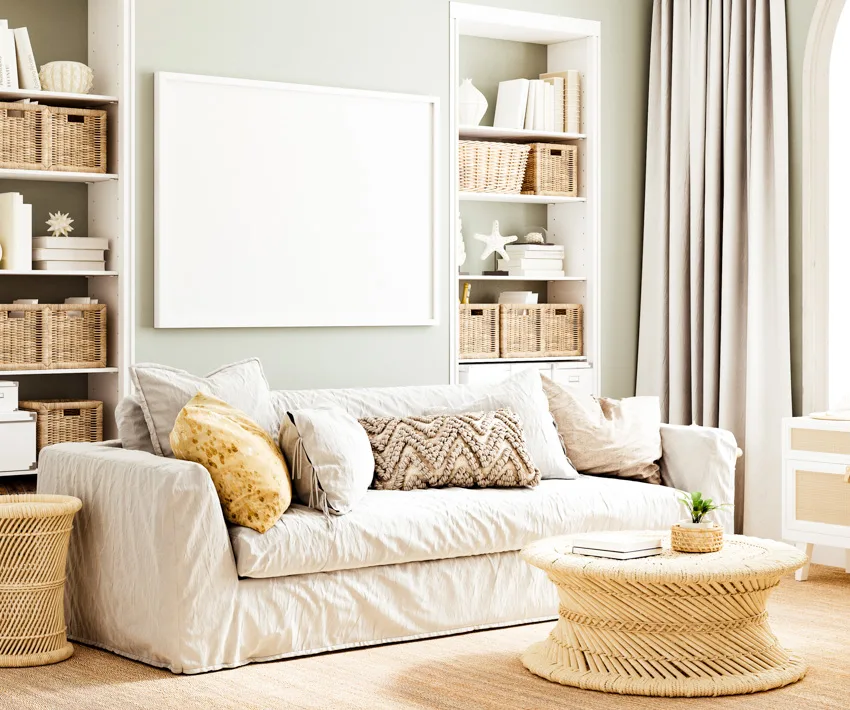 The cushion styles must be considered more than just the shape and the filler. The styles will decide the general vibe they will contribute to the room.
One style can look minimalistic, while one may look unique and quirky. Here are some cushion styles you can expect:
Straight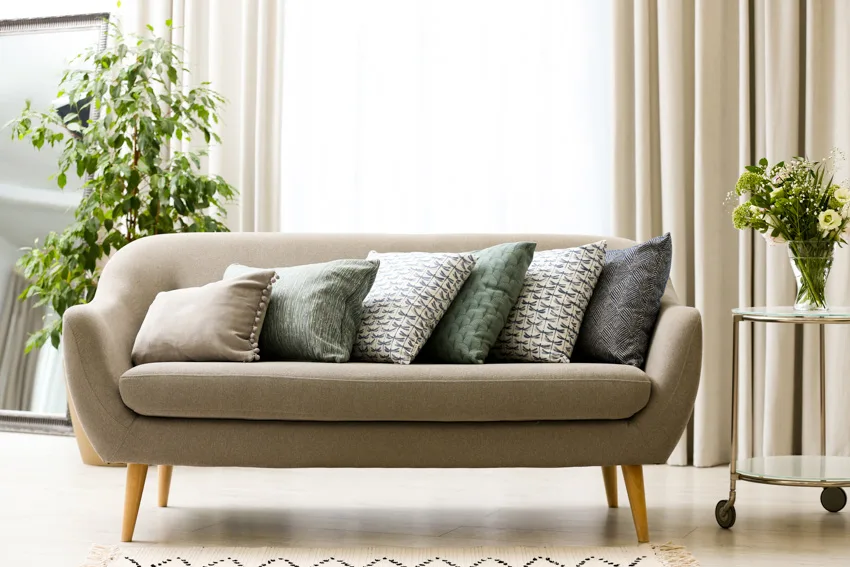 The straight type is the simplest style for sofa cushions. This refers to rectangular or square-shaped ones with no additional parts wrapping over the sofa's arms. A great example of this is the chaise pillow. Both interior and end seat can be in straight style.
Boxed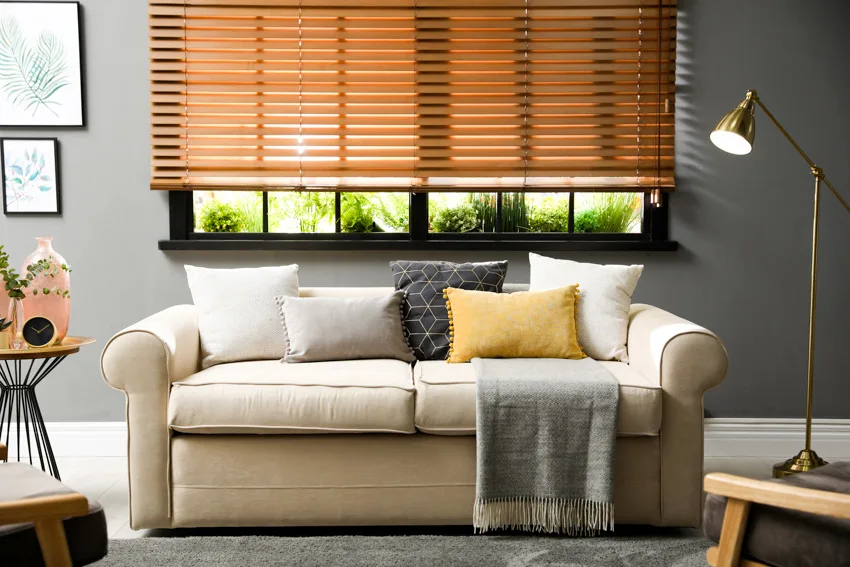 The boxed type has clear panels running from the bottom to the top and on both sides of the pillows. The piping trim gives it a more formal and sturdy boxy look than all other styles.
Loose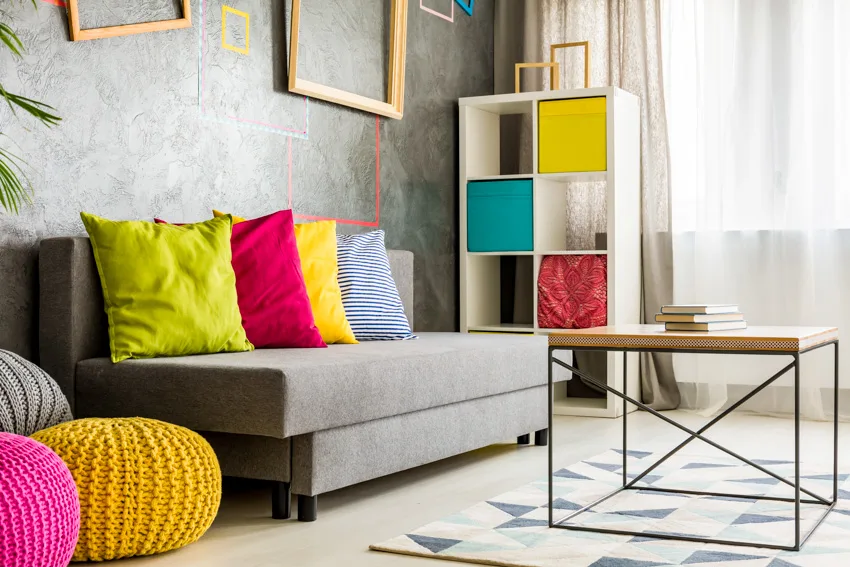 Loose ones are named as such because they are not attached to the sofa in the first place. They can easily be removed and reattached if you want to clean a sofa.
Waterfall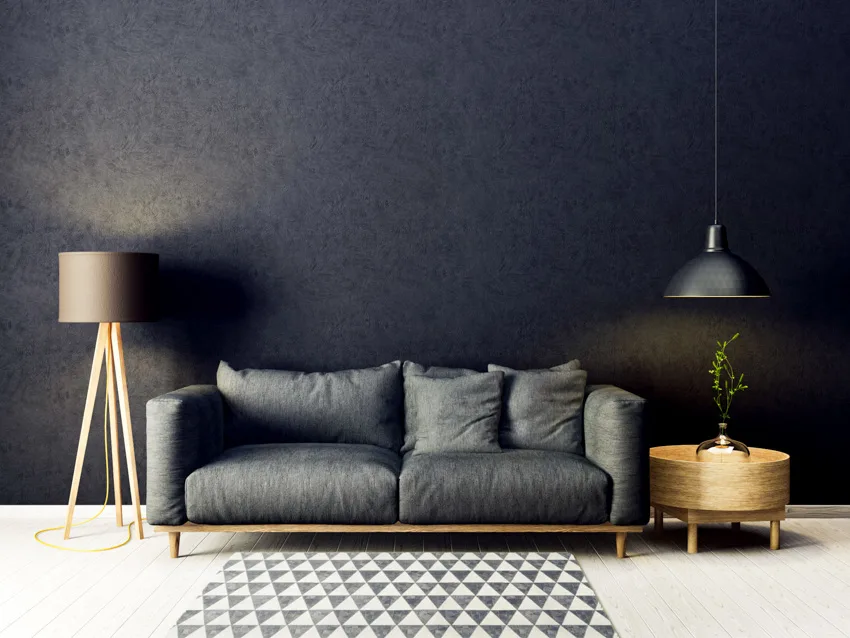 The waterfall style has fabric wraps. For seats, the fabric runs from the top to the underside.
The back part, it runs from the front towards the backside. These sofa fabrics are closed off with side panels and without any interruption.
Fixed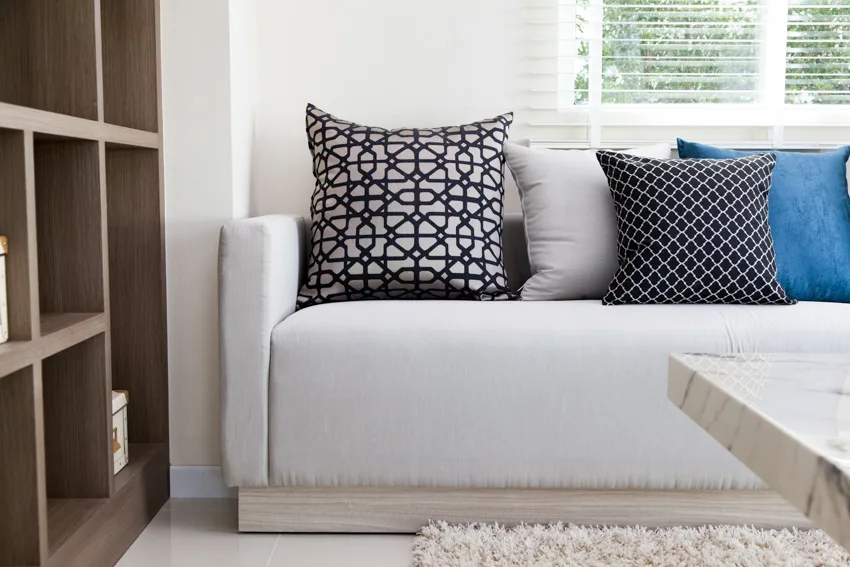 Fixed cushions are stitched onto the sofa so they cannot be removed and misplaced. Cleaning is impossible without including the entire sofa they are installed in.
Bench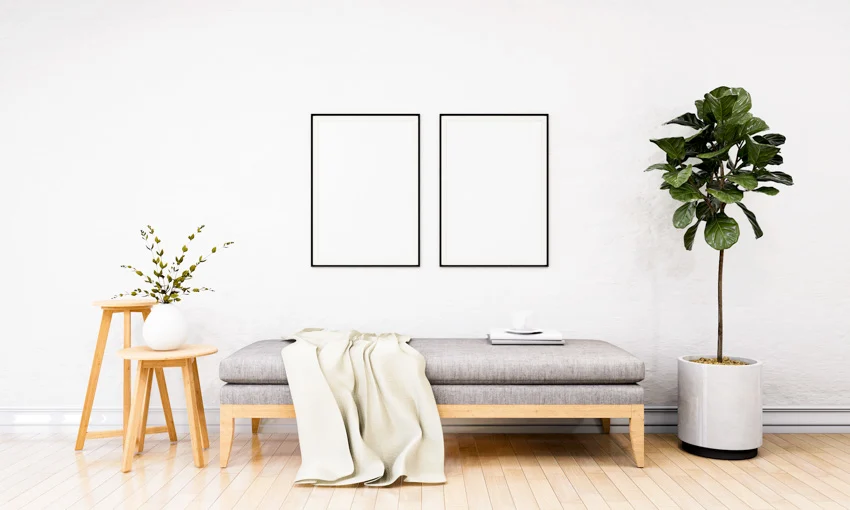 A bench seat cushion is a combination of two to three padded fabric made like a long bench. The cushion is not divided and runs one long smooth length on the entire sofa. This look offers a more contemporary and minimalist appeal.
J, L, and T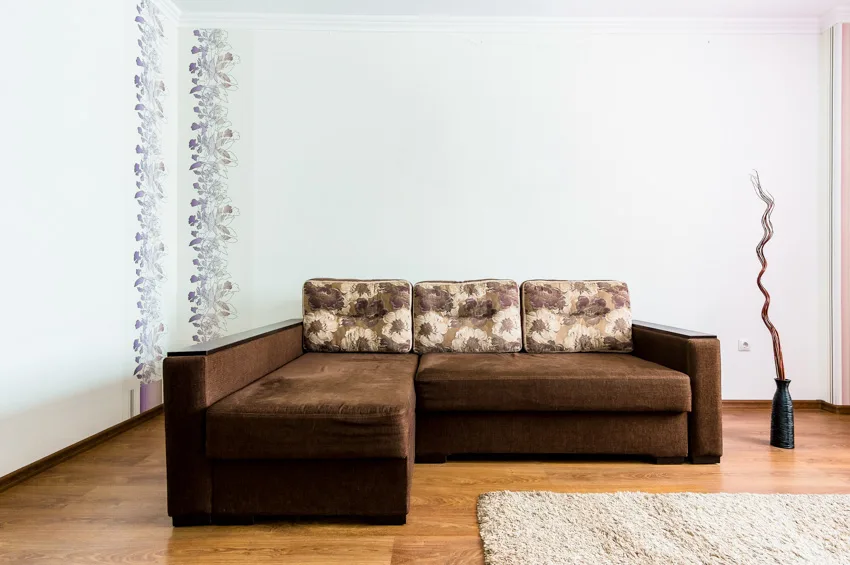 J, L, and T-styles are named as such based on their shapes. The L-shaped one wraps on the right sofa arm while J -style wraps on the left. Conversely, the T-type are loose and wrapped on both ends of the sofa's arms.
Types Of Foam For Sofa Cushions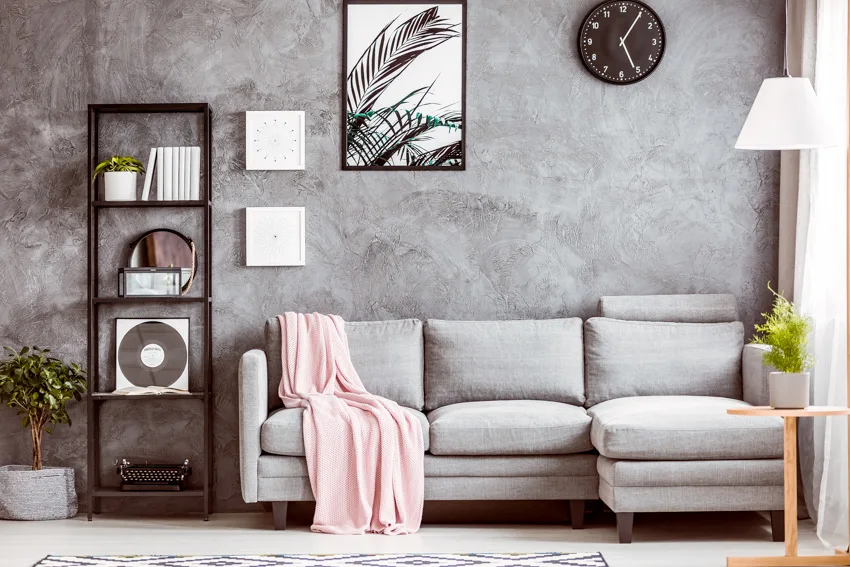 Sofa foams are all about comfort and style. One cannot go without the other. But other factors must also be considered, including lifespan and how it sags as it ages.
All these factors contribute to a cushion's quality. Here are the different types of foam options for sofas.
High Resilience Foam
High-resilience foam is considered the best foam cushion because of its bouncy quality. The foam normally weighs around 2.5 to 3 lb. per cubic ft. Its lifespan is 8 to 10 years when it is just starting to soften.
High-resilience foam is highly springy, buoyant, and resilient. When a high-resilience foam is partnered with an open cell, it becomes even sturdier and lasts longer. This foam is used in yacht seats and expensive furniture upholstery.
Lux Foam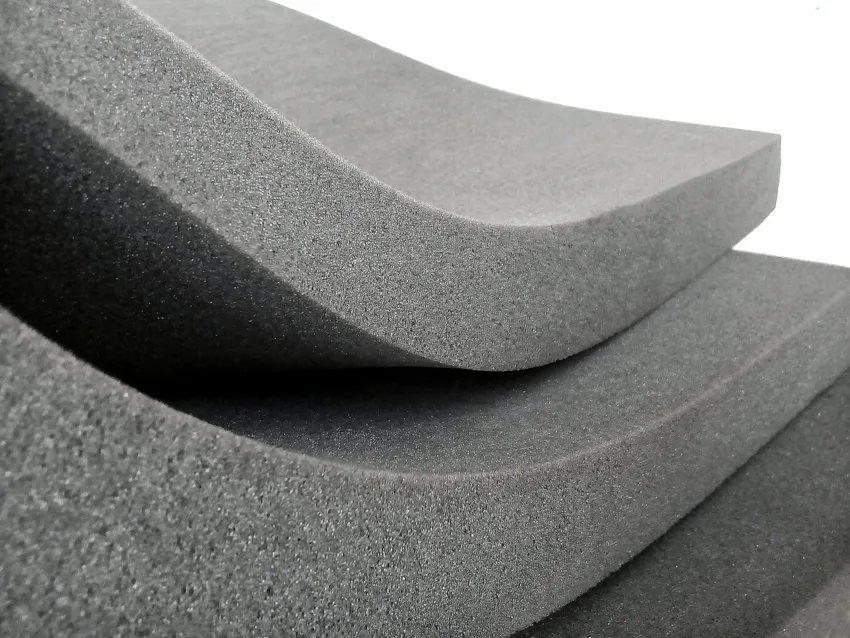 Lux foam is a good quality foam cushion that weighs 2.2 lb per cubic ft. It is known for being a firmer foam but also springy like the high resilience foam.
It is one level higher than the industrial grade high density, the average foam available in the market.
It is a good middle between the high resilience foam and industrial grade high density, cheaper than the former and with better quality. Lux foam can last around six years and be used for camping pads and bench cushions.
Industrial Grade High-Density Foam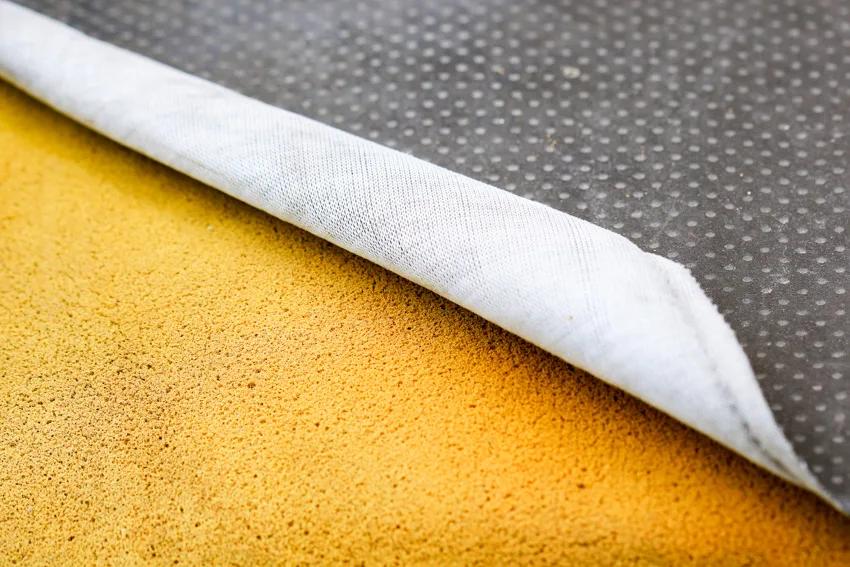 The industrial grade high-density foam, weighing 1.9 lb per cubic ft., is the most common foam cushion available.
Widely used in most pieces of furniture, this foam is economical and comfortable at the same time. But it is also a bit lower in quality compared to high resilience foam and lux foam.
Can I Replace The Foam In My Couch?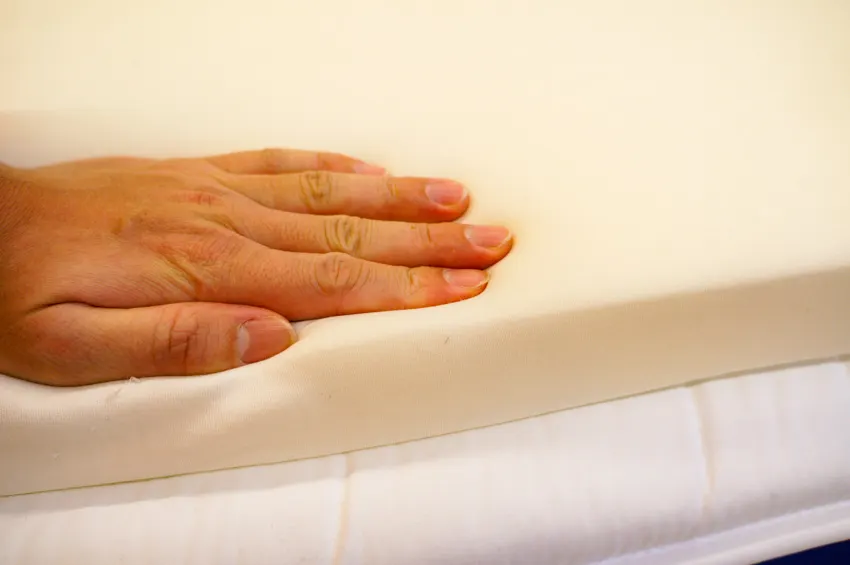 The straight answer is yes. You don't have to throw away a good sofa frame just because the cushions are already lumpy, saggy, or have holes.
Suppose your sofa pillows have zippers; good on you! This only makes your job a lot easier. You can take out the fillers and replace them with new ones. But there are still several steps to accomplish this.
1. Determine the foam size (length, width, and thickness), what foam filler to use, and how much filler you will need for all of the pillows (Tip: Use high-density foam for higher quality!)
2. Take them out from the sofa, remove the fillers, and turn the fabric inside out (For fixed cushions: pull out the fillers carefully)
3. Take out the cushion foam you've just purchased and cut them down based on the foam size (You can draw a pattern for each foam- make sure that it is always 1 inch bigger)
4. Put the new foam inside the fabric or cushion from which you removed the old filler. Insert each form in its appropriate cover and then zip it up!
These are the simple steps to replace the foam successfully!
What Kind Of Foam Do You Use For Chair Cushions?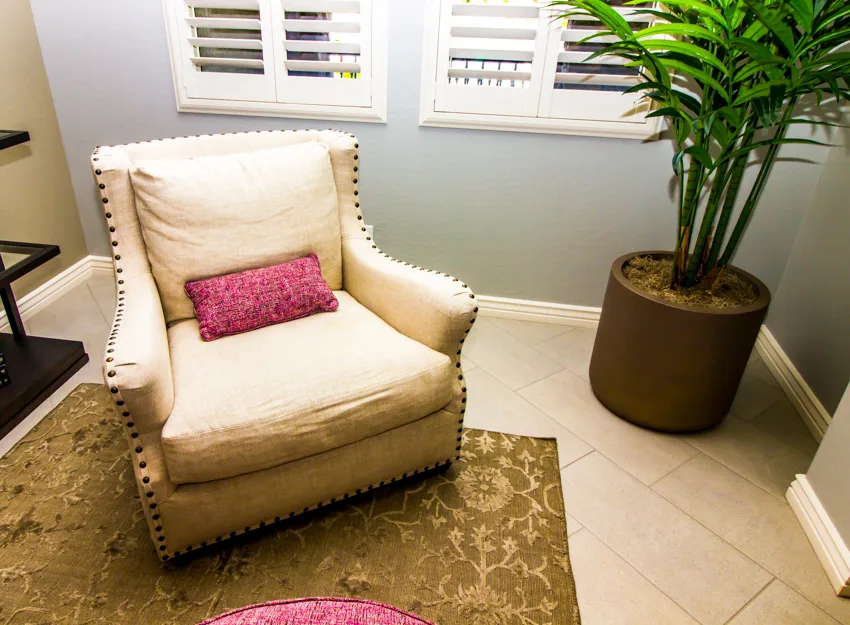 There are different types of foam to choose from, but you can't just pinpoint one and use it. Some foam fillings are more compatible with specific cushion uses.
For those used in chairs, you want a foam that's comfortable to sit on but springs right back after.
Polyurethane foam is the choice you might want to consider for chairs. Medium-density and high-density foams are both okay.
If it's indoor seating, go for medium-density polyurethane foam. High-density polyurethane foam is ideal if it's more of a sofa-like chair.
Which Types Of Cushions Are Best?
Some would immediately say that high-resilience foam is always the right answer when asked for the best. Its bouncy factor helps with this choice since it springs right after use.
While that may be a good element, you should also note what and how they will be used.
Will you use the cushion for a sofa at home? Or do you need a cushion for your boat seating? When considering a cushion, these cases will have different answers, so will that be the best?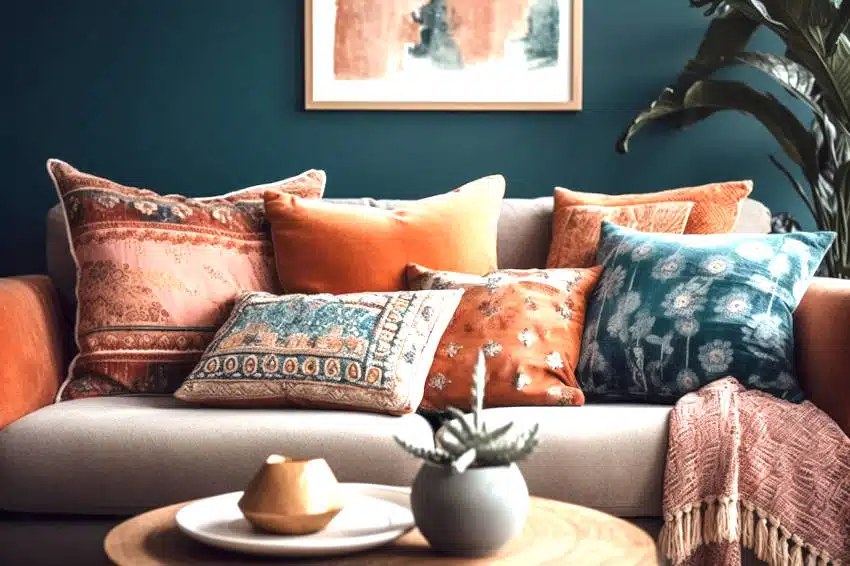 Of course not. The best cushion types will be ideal based on your need. However, high density is considered at the top regarding quality. It would be a great choice as a material for wicker seats.
In this case, quality comes from a long lifespan and soft character. This would mean that it is more expensive than medium-density cones and others below that.
What Material Has the Best Density for Sofa Pillows?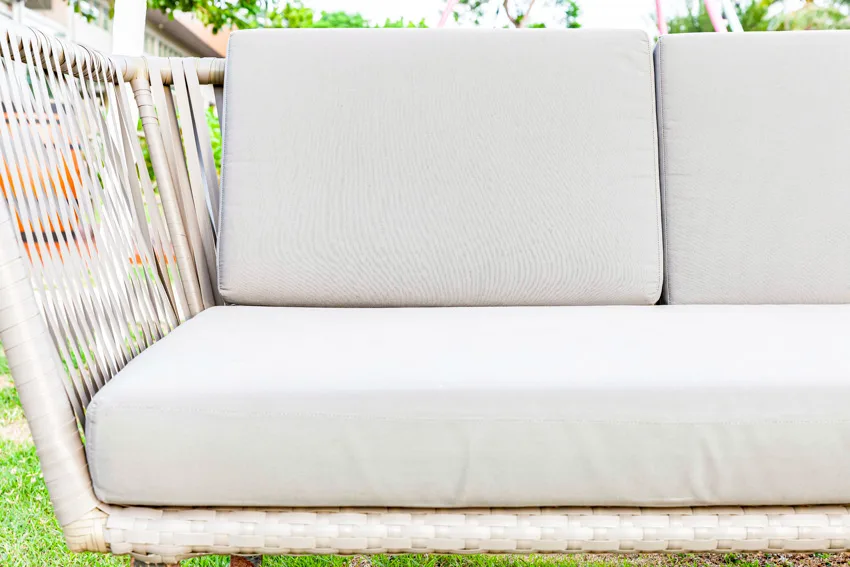 The answer is high-density cushions when considering the best density for your sofa. These are soft yet firm at the same time. It is also a good investment since this type of foam can last up to 12 years. You won't have to replace them again in the next 12 years.
Is High-Density Foam Good For Cushions?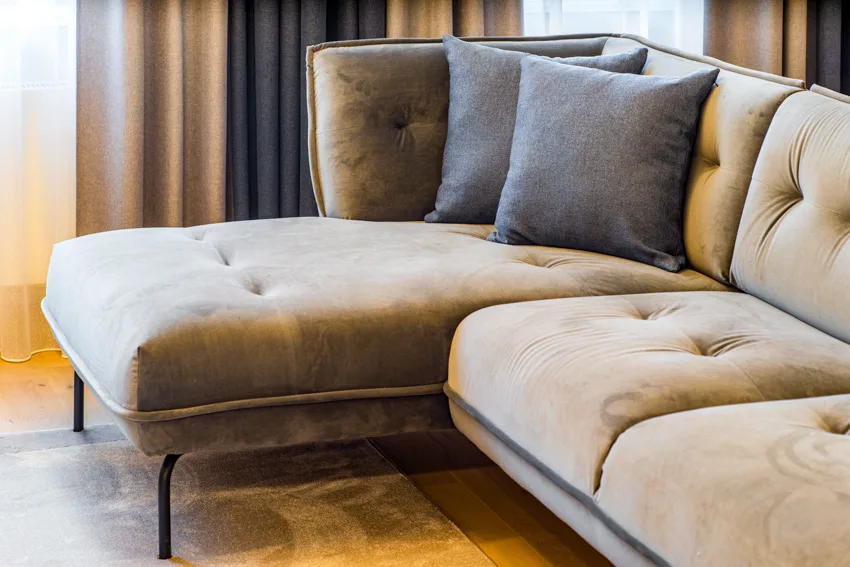 High-density foam is a good choice, especially the pouf type. This is among the types that are firm yet incredibly comfortable at the same time.
Though foam density is not a topic people discuss today despite its importance, this is probably a sign that the market needs to start taking it seriously when shopping for cushions.
See more related content in our article about sofa dimensions on this page.