Here we share our rubberwood furniture guide including what it is, if it's a real wood, its hardness, durability, types of furniture made of rubberwood and staining.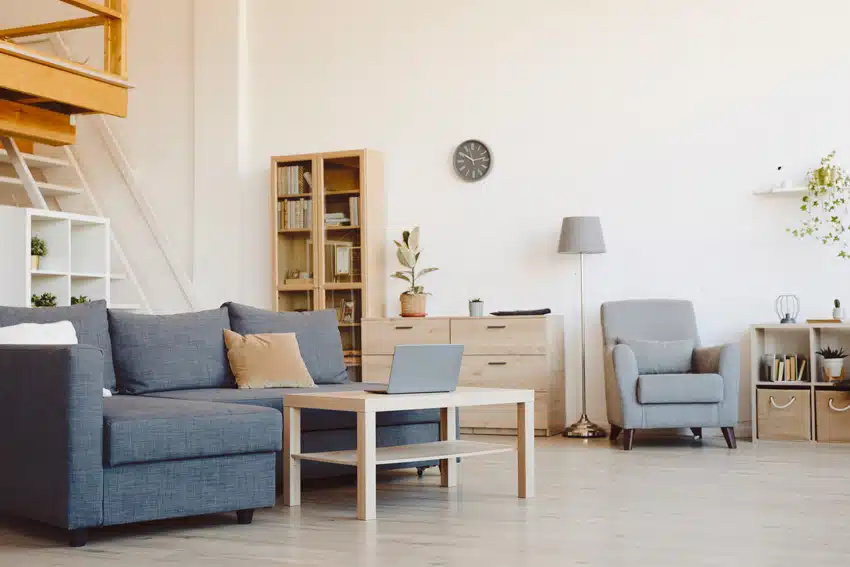 Due to its resilience, aesthetic appeal, and durability, wood has been and continues to be one of the most often utilized materials in furniture production. Producers may choose from a variety of wood kinds for eco-friendly furniture.
This diverse range of wood varieties includes rubber wood, a completely eco-friendly material popular for furniture construction. In this article, we will go into depth on what rubber wood is and how you may utilize it to create environmentally friendly furniture.
What Is Rubberwood?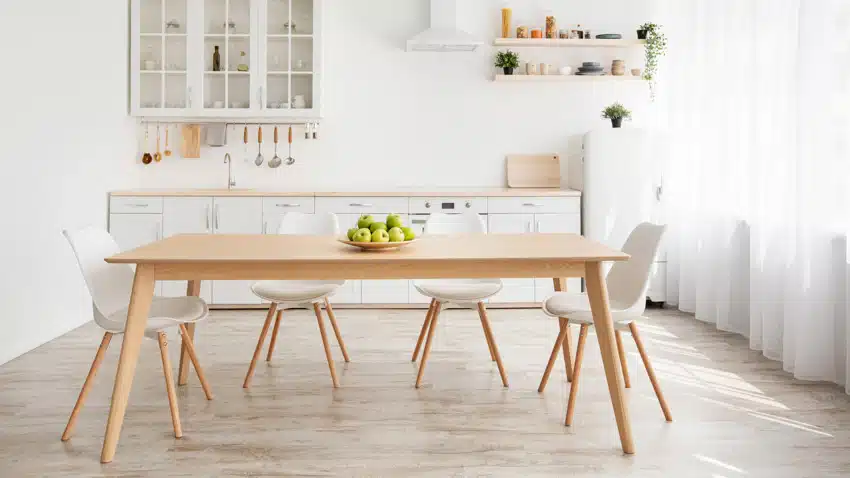 Hevea Brasiliensis, a genus of numerous Asian tree species primarily used for latex industrial and commercial production, is the formal term for rubber wood. Cutting down the Pará rubber tree creates a medium-density hardwood known as rubber wood. These trees commonly grow in South America, Asia, Brazil, and Africa.
Pará rubber trees are grown for their latex and harvested to make rubberwood timber at the end of their productive lives. Around 25 years of age, latex production starts to slow down, at which point the tree is cut and processed into ecologically beneficial rubber wood.
The hue of rubber is initially highly soft, white, and sometimes pinkish; with time, it becomes yellow and fades to a light brown tint. Although rubber may be flexible, rubber wood is relatively rigid, has a medium texture, is straight-grained and coarse-grained, and has little to no natural luster. Its density is relatively comparable to that of maple hardwood and ashwood.
Rubberwood is often famous as an eco-friendly wood. This maple-family hardwood is extensively good for carving furniture and wooden accessories. Due to its endurance, this wood has received extensive advertising and manufacturing. It has a lifespan of 100 years and may reach heights of up to 40 meters in plains and 100 feet in the wild.
Is Rubberwood Real Wood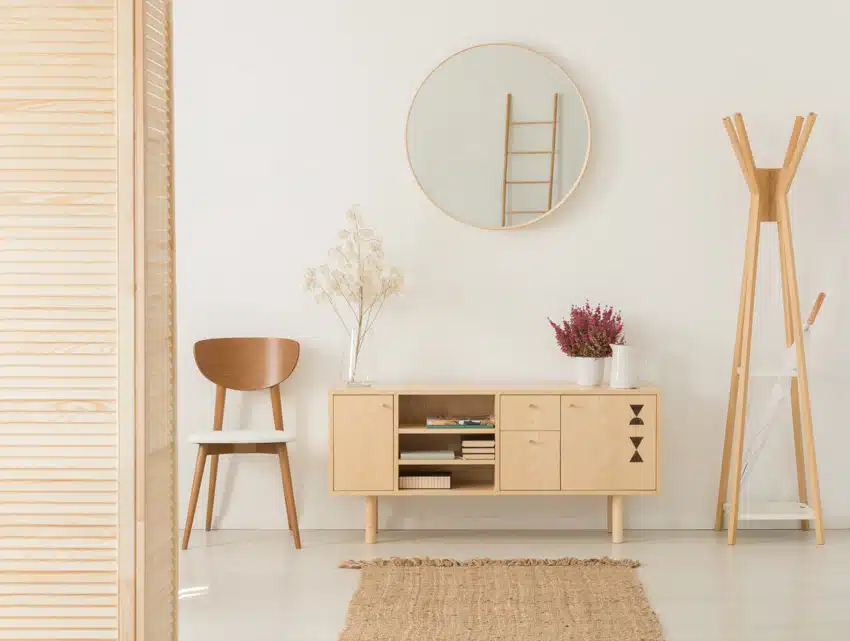 In the middle of the 1980s, rubber wood appeared as a substitute resource for the timber industry and other wood-based goods. It has since become one of the most popular woods in this market.
Contrary to its name, rubberwood is a genuine hardwood that is medium in hardness, has a medium texture, and is comparable in density and weight to maple or ash. Although rubber wood has a different look and set of qualities from oak or teak, it is also known as para wood or Malaysian oak.
Rubberwood is a popular option for home furnishings stores since it is readily available in many colors, gorgeous textures, and finishes. Although it naturally has a poor level of durability, after being treated with stain or preservatives, it becomes excellent for indoor and outdoor usage.
What is solid rubberwood? It is a solid product that provides good support for furniture use. Due to its light color, it is effortless to construct with and stain-absorbent.
Rubberwood Hardness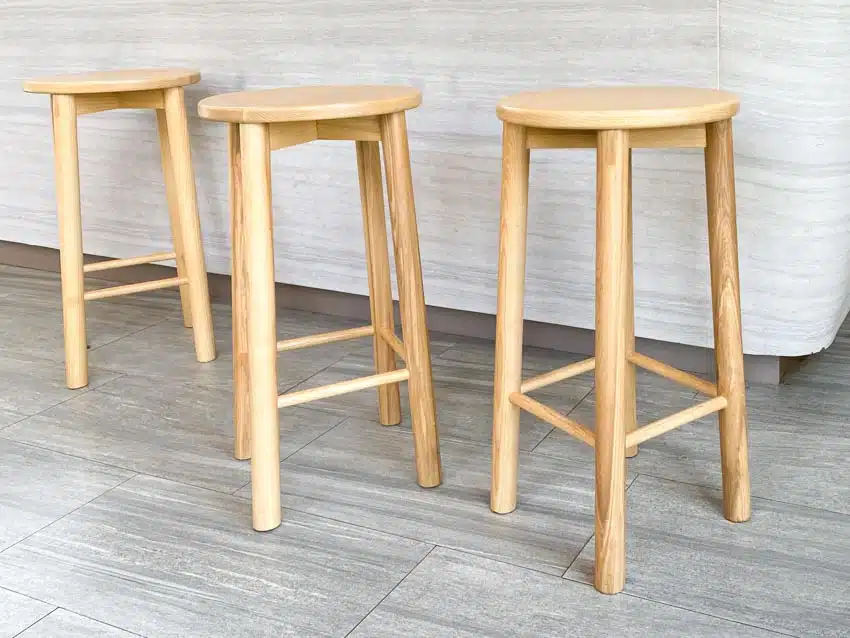 Rubberwood is a hardwood that is much harder than other woods. The rubberwood Janka hardness is relatively high at 995. It also possesses roughly 9500 psi of strength and 1.3 million psi of stiffness.
Given that it is known as a good hardwood, it is quite beneficial to the furniture production sector. It belongs to the same family of hardwoods as maple and ash. The rubberwood's flexibility is also excellent as a member of the maple family and is highly durable and resilient to warping.
Rubberwood Dining Table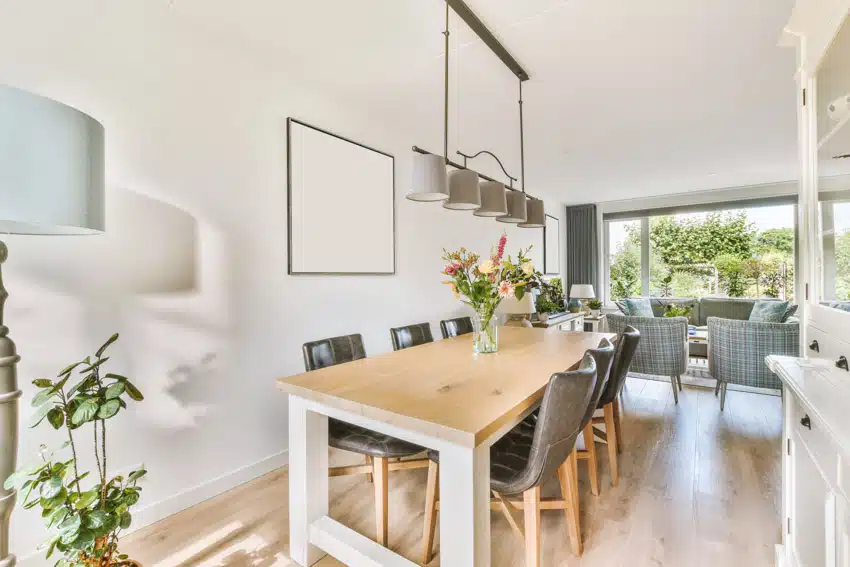 Without question, the dining table is among the most significant pieces of furniture in the dining room. But choosing a decent wooden dining table for your house may take time owing to several considerations, including the dining table's kind of wood and the size of your dining room.
If you choose a solid dining table, wooden types of dining tables are mainly known for their strength and durability. As long as it is properly maintained, an excellent wooden table may serve your family for many generations. Rubberwood makes a fantastic dining table because it is durable and has high scratch resistance. It is a robust, relatively heavy wood and simple to work around.
Rubberwood Dining Chairs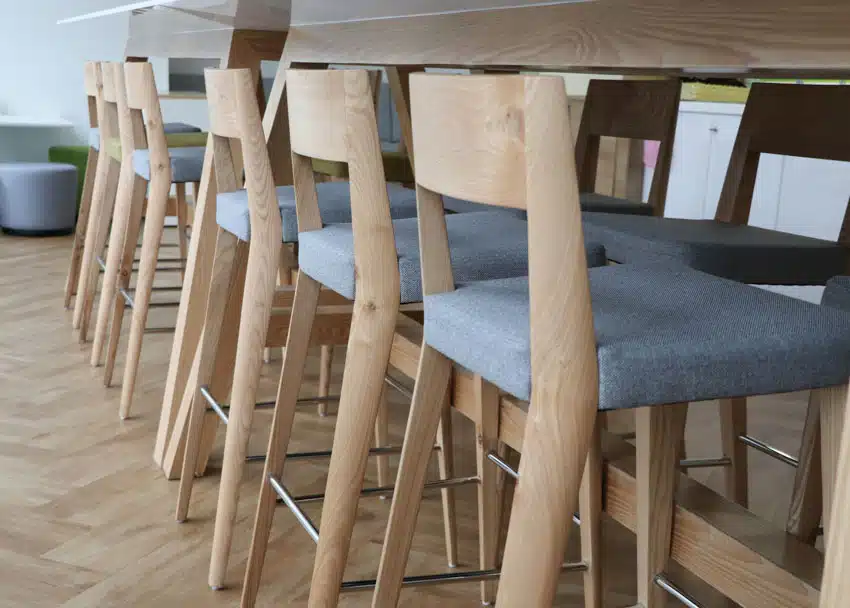 Oftentimes, the dining chair you use often defines the design of your dining room. The smooth, solid rubberwood dining chair may help create a welcoming dining area.
This item adds a straightforward yet striking charm to your quaint and traditional eating space. Due to its compact design, a small eating space will look more spacious and harmonized.
A solid rubberwood dining chair, particularly with a whitewash, can complement your gorgeous dining area. Your dining space will look more appealing thanks to the modern style, tapering rubberwood legs, and plush cushion seat ideal for a dining area with a modern design.
You can also create a light eating area with curved types of dining chairs, which mixes the natural appeal of its wood seat with the suppleness of a white solid rubberwood backrest and legs.
Its modern design is ideal for cozy family eating arrangements. For an entirely minimalist dining space, pair it with an equally gorgeous plain rubberwood table.
A stylish dining area would benefit significantly from the mix of sturdy rubberwood legs and the high-quality cloth seat. A piece of clean solid rubberwood furniture that your family will appreciate will brighten up your dining area.
Rubberwood Dresser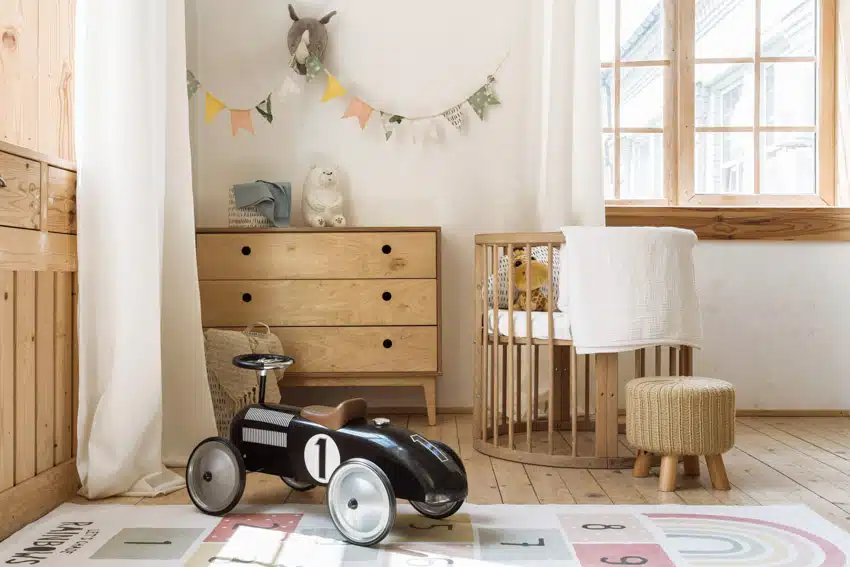 Rubber wood is renowned for its straight grain and light brown to creamy straw hues, which sometimes have a tinge of pink. Rubberwood is an exceptionally sturdy building material since it shrinks very little when it dries. It is a stable material with outstanding staining capabilities, making it perfect for a dresser.
Rubberwood wood dressers can take stains well which can be a big plus if you want to change the color later. In the end, it is well worth the cost. It has a lovely light-color texture, and you may retain it for many years by properly staining or sealing it.
Rubberwood Cabinets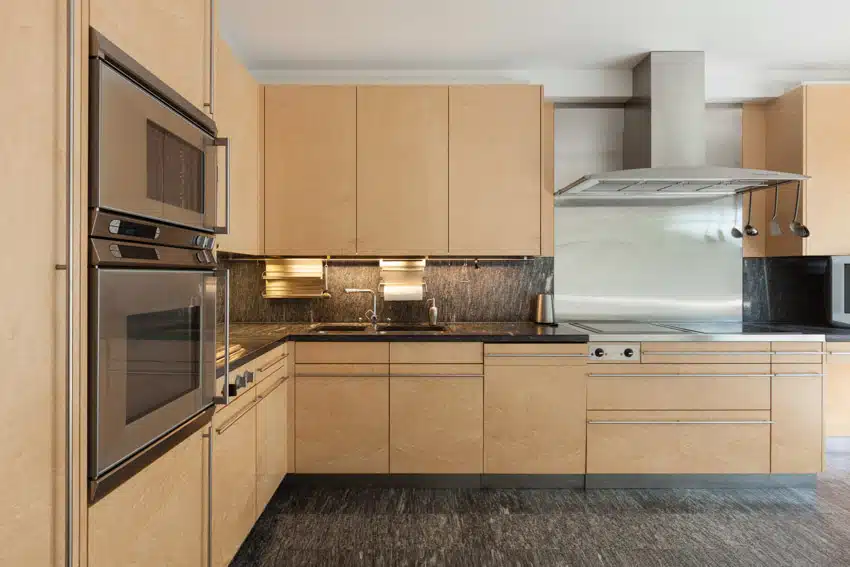 You may think of woods like maple, oak, walnut, mahogany, or birch when you think of furniture, cabinets, and timber. These are the typical hardwoods used in the production of high-quality cabinets as well as other types of woodworking.
A fresh competitor has appeared seemingly out of nowhere. Increasingly, the wood harvested from rubber plants – the rubberwood – has become a popular wood for cabinets. Rubberwood may be used to create a variety of conventional cabinets, including shaker-style furniture and cabinets fashioned from solid slabs of rubberwood.
Rubberwood's resilience and resistance to warping and shrinking make it ideal for cabinets. A single, solid piece of rubberwood is the door material. The paint on and around the corners of the doors where the frame pieces converge won't continually crack and chip.
Rubberwood Coffee Table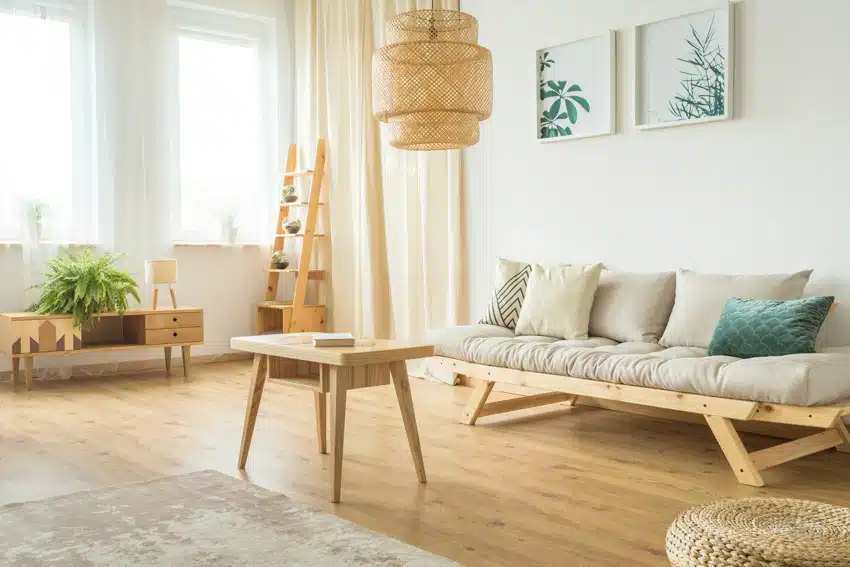 Rubberwood stands out when it comes to woodwork since it is simple to handle with manual and mechanical tools. It absorbs glues and many other finishes flawlessly and is extremely simple to cut. It often curls during drying, but it becomes stable once dry. If done correctly, sanding the wood makes it easier to color it to resemble trees like walnut, oak, or cherry.
Rubberwood's strength is also comparable to teak, one of the world's most robust trees. It is also fungus-resistant because of its high speck intensity, which makes it suitable for coffee tables.
Although hardwood types of coffee tables are pricey up front, purchasing one expensive piece today is more cost-effective than buying numerous less expensive tables over time.
Additionally, good wood may be difficult to get, making them an essential resource for furniture makers. Because of this, each wooden coffee table manufactured from rubberwood is unique.
Staining Rubberwood
Rubberwood is a durable, reasonably priced hardwood often used for furniture, butcher block countertops, and other things. You can stain rubberwood in different ways to alter its appearance and color. Here is a simple way to stain rubberwood:
1. Select a Stain: Rubberwood often has a consistent grain appearance and a warm, natural color. To alter the appearance of rubberwood, you can use various stains. The finishing store has many different kinds of wood stains from which to choose.
You can weigh your alternatives regarding the ultimate appearance you want to achieve. You may take a variety of stains, but picking an oil-based stain is often a wise choice.
2. Clean the Rubberwood: First, with a clean, dry cloth, wipe any dust from the rubberwood object you want to stain. Use a cloth, warm water, and mild soap to remove any stains from the item carefully.
3. Get Ready to Stain: Before staining, it is vital to sand the rubberwood to remove any previous finishes. To remove most coatings, use sandpaper with a 120 or 150-grain rating. You may need to use more robust sandpaper to remove a more significant finish.
If you are more comfortable using an orbital sander to cover a larger surface area swiftly, you can also sand by hand. After sanding, wipe the whole surface with a tack cloth to eliminate any sanding dust.
4. Apply Wood Conditioner: After washing and sanding rubberwood, add wood conditioner before staining. Apply a single layer of conditioner with a paintbrush and let it air dry thoroughly.
5. Paint the Rubberwood: We advise testing the stain and stain sealer you selected on a tiny, discrete section of your furniture or a scrap piece of rubberwood to ensure that the product achieves what you want.
After the wood conditioner has cured, stain the rubberwood with your preferred color. Use a paintbrush to apply. The more coats you use, the deeper the finished color will be. Use a cloth to remove any excess and allow the stain to dry entirely.
6. Use a Stain Sealant or Finish: Though technically optional, using a stain sealer or finish is an innovative approach to increase lifespan. After the wood stain has fully set, apply the sealer or finish, and then wait until the sealer or finish is thoroughly dry before utilizing your rubberwood item.
Is Rubberwood Toxic?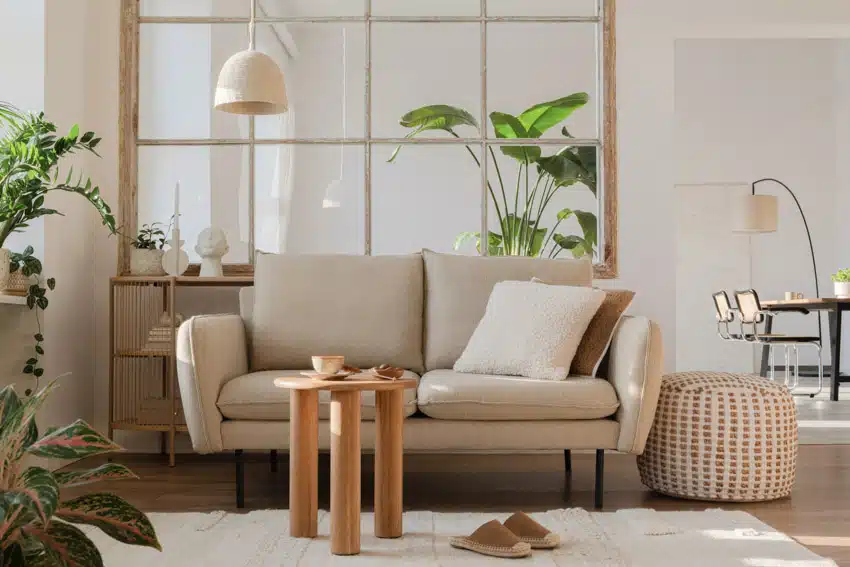 There have not been any additional health risks known from rubberwood like other types of wood, except the conventional ones like dust. People allergic to latex or rubber from natural sources may also react to rubberwood.
Fresh rubberwood logs and lumber undergo treatment when collected since they are prone to insects and blue stains (fungal activity). Due to these, rubberwood often undergoes treatment with antifungal and pesticide chemicals. These dangerous parasites decrease the quality and durability of wood, particularly for furniture creation.
Although the kiln, as mentioned earlier, will destroy those chemicals through the drying procedure, some individuals choose to stay away from goods that have gone through chemical processing. The rubberwood lumber containers' labels should include the fungicides and insecticides used, together with instructions for usage, under their availability and efficacy.
Notably, rubberwood's primary use is for interior rather than outdoor items. The cause is that it has a high starch content, which encourages the growth of mold and mildew as it flourishes in warm, humid settings. Also, watch out for sodium pentachlorophenol, which is very hazardous and whose rubberwood usage has been banned or outlawed in several nations.
Is Rubberwood Sustainable?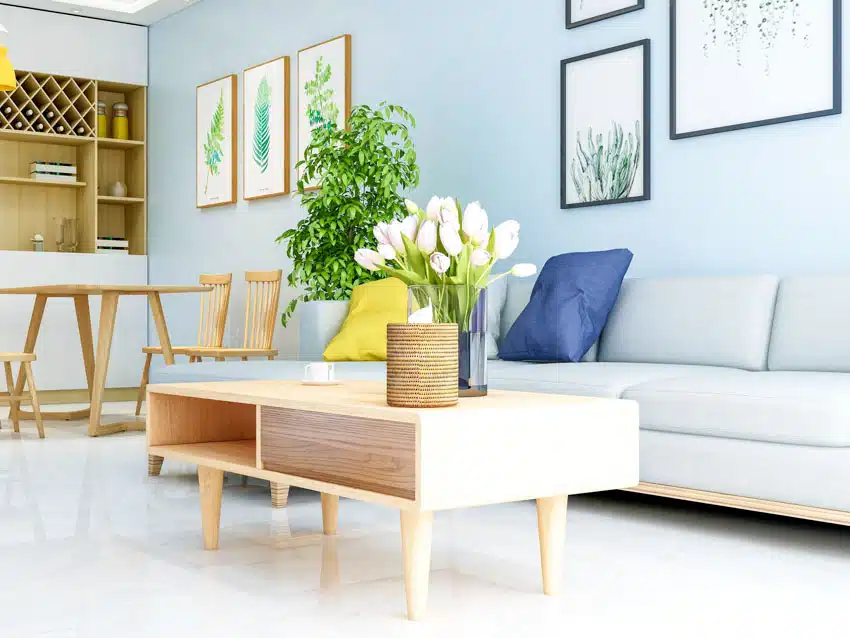 Sustainable forest management practices encourage replanting rather than deforestation, which is how to produce ecological wood. Any furniture made sustainably must include the FSC (Forest Stewardship Council) and PEFC (Program for the Endorsement of Forest Certification) marks.
Because rubberwood is made from renewable resources or from plantations that have previously served a beneficial purpose—in this example, producing latex—it is considered a sustainable and ecologically benign type of wood.
Environmental non-governmental organizations (ENGOs) have put a lot of pressure on forest plantations to manage themselves sustainably. Actions are being taken for tropical woods to boost eco-certification for primary processing tasks, including raising recoveries and lowering waste for rubberwood.
Is Rubberwood Furniture Good Quality?

Rubberwood is available in several quality grades and is suitable for a wide range of woodworking projects. It may be machined to a relatively flat surface and is simple to saw. The lumber's strength is likewise vital, making it simple to use both hand and machine tools.
Rubberwood also has a thick grain that is simple to manage during kiln drying. Manufacturers process it to a very smooth surface, including sawing, peeling, drilling, adhesion, and painting. This rubber tree wood is the ideal raw material for manufacturing, including particle board, plywood, and furniture.
Additionally, cement-bonded particle board made of rubberwood is used in the building industry and offers the following advantages: excellent insulation, outstanding durability, and resistance to fire, weather, and fungus.
There is also a production of rubberwood veneer for core components, although its application as face veneer is sparse owing to latex residue. Small rubberwood remnant pieces glued together can create longer furniture with a stronger connection.
Rubberwood Furniture Problems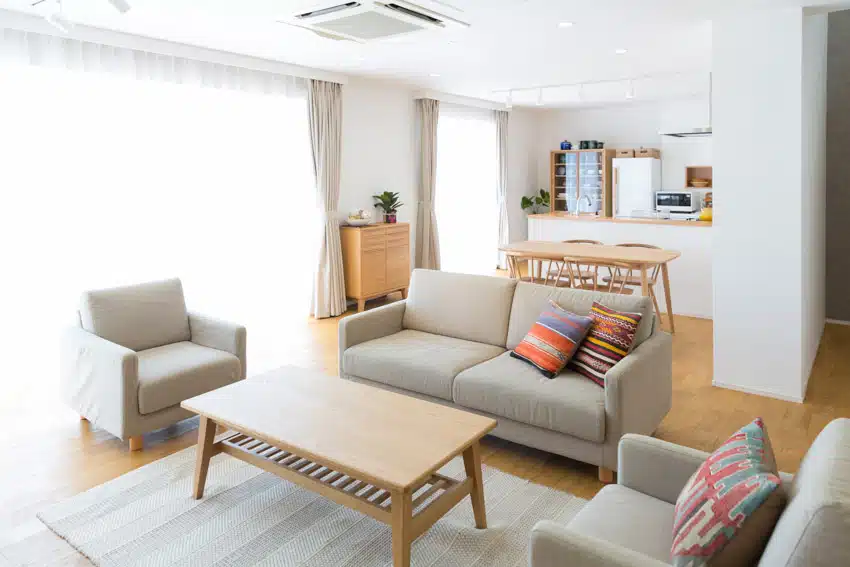 Before using rubberwood for your next endeavor to make furniture, be aware of the following significant drawbacks.
Warping and Twisting: The ease with which rubberwood bends and warps is one of its main drawbacks. The high moisture content of rubber wood is the primary culprit. A high moisture level increases the likelihood that the wood may twist and warp as it dries. To reduce twisting and warping, you may season or stain your rubberwood lumber.
Not Waterproof: Seepage issues with rubberwood are common, particularly as the glue deteriorates. Therefore, you should typically keep the furniture away from areas with a lot of moisture.
Not Ideal For Outdoor: Rubberwood is not a good material for outdoor furniture because of its propensity to absorb moisture. Otherwise, there is a double chance of decaying. Alternatively, you must bring the furniture inside for the entire night and during the winter.
Latex Allergies: The natural latex produced by rubber plants may cause allergic responses if breathed. While not everyone has a latex allergy, those who do may develop moderate to severe symptoms, some of which can be deadly.
Susceptible to Bugs: Rubberwood draws numerous bug species that could potentially harm your furniture. Termites, beetle borers, and snout beetles are among the insects. These insects chew away at the wood's surface and dig holes into the exposed parts of your furniture.
Rubberwood Vs Pine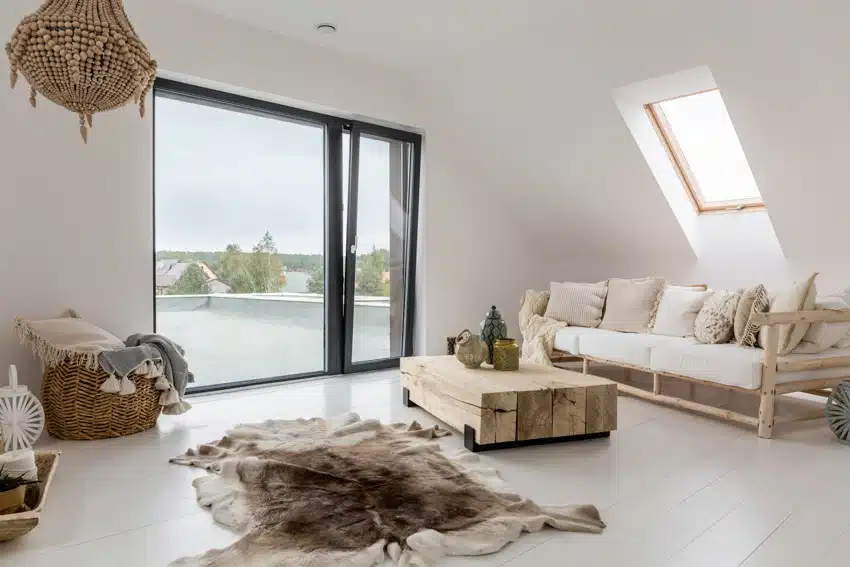 As a softwood, pine is inexpensive, lightweight, and readily available. Pine is a prevalent material for bedroom furniture, including beds, wardrobes, and other items. Pine is also renowned for being rigid, robust, and shock-resistant, but it does deteriorate over time, particularly when subjected to heavy use.
It has a more natural appearance and frequently displays natural flaws and knots. It is, therefore, much better for an antique look. But pine will always feel slick to the touch. Pine wood furniture also absorbs paint well because it is more porous, and it is a better choice for a natural or painted look because it does not absorb stains equally.
On the other hand, rubber wood, compared to pine, is hardwood. In nature, most hardwood trees are also deciduous. Hardwood trees grow more slowly and at their own pace. Thus, the majority of hardwood is dense. Also, because it takes longer to grow, hardwood is more expensive.
In the past, manufacturers would burn the felled rubber tree because it would be useless otherwise. However, in light of rising environmental consciousness, recycled rubber tree wood is used in various ways.
The furniture, toys, and kitchen utensils are what rubber wood is most frequently famous for. Like all hardwoods, rubber wood is available in various quality levels. Rubberwood is favored over other types of wood because it is more environmentally friendly and essentially recycled wood.
See more related content in our article about elm wood furniture on this page.