Here we answer the question, can you stucco over brick? You will also see the cost and how to stucco over brick.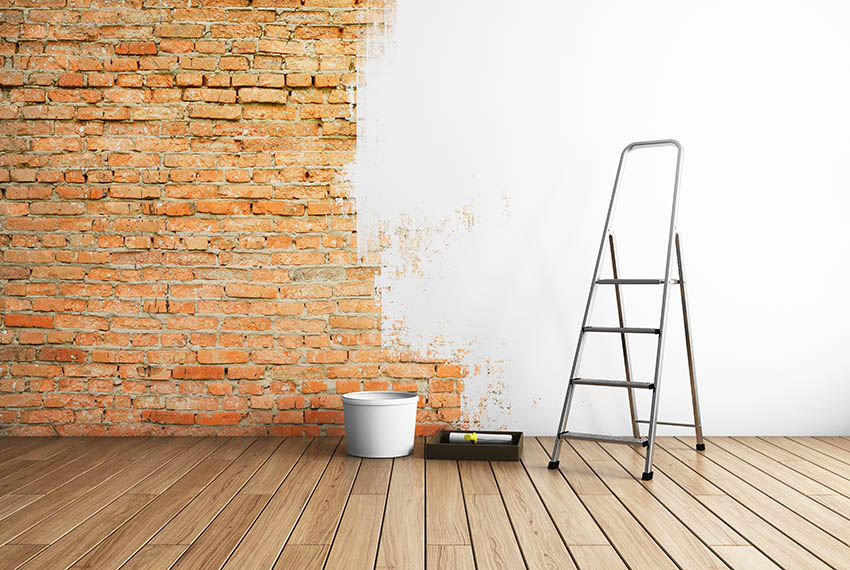 Stucco has been extensively used for coating interior walls, exterior walls, sculptural objects, and ceilings. It is a construction material that is normally composed of water, sand, and cement. In terms of application, it is generally applied in wet form, but once it dries, it solidifies in a compact solid.
If the stucco is properly and carefully installed over brick, it can provide a very seamless look and enhanced appearance. And it is true that a great curb appeal can truly add more value to your house, which is beneficial for you if you have decided to sell it in the future.
However, numerous homeowners are curious about one question, can you stucco over brick? Stucco and brick are from the masonry category. But generally speaking, applying stucco over the brick is quite acceptable and it can generate excellent results.
In fact, stucco provides a durable finish that can effectively cover brick. It can even enhance its appearance.
In this article, you will be informed about the step-by-step instructions for applying stucco over brick. You will also learn about the longevity of stucco and its cost.
How Long Does Stucco Over Brick Last?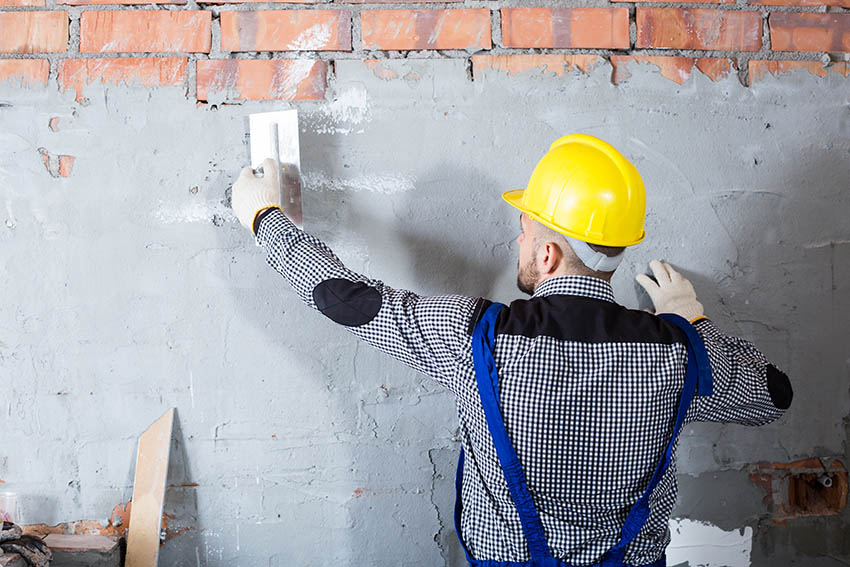 The stucco itself is very durable, versatile, and long-lasting. It can also efficiently resist termites, mold, and fire. A stucco finish applied over brick can normally last 30 to 50 years.
However, it will still depend on how you take care of it and the common climate in your area. It is highly beneficial to stucco your brick as a 1-inch stucco coating can incredibly resist fire for 1 hour. Read more about stucco house design on this page.
Stucco Over Brick Cost
If you are planning to install stucco over your brick, it could cost you around $5 per square foot at the low end. Talking about the high end, it could cost you $9 per square foot.
Here are the standard costs of installing stucco over brick based on the size of your house:
• 1500-square foot house – $8,000 to $13,000
• 3000-square foot house – $16,000 to $26,000
• 5000-square foot house – $26,700 to $43,000
Read more about the cost to stucco a house on this page.
How to Stucco Over Brick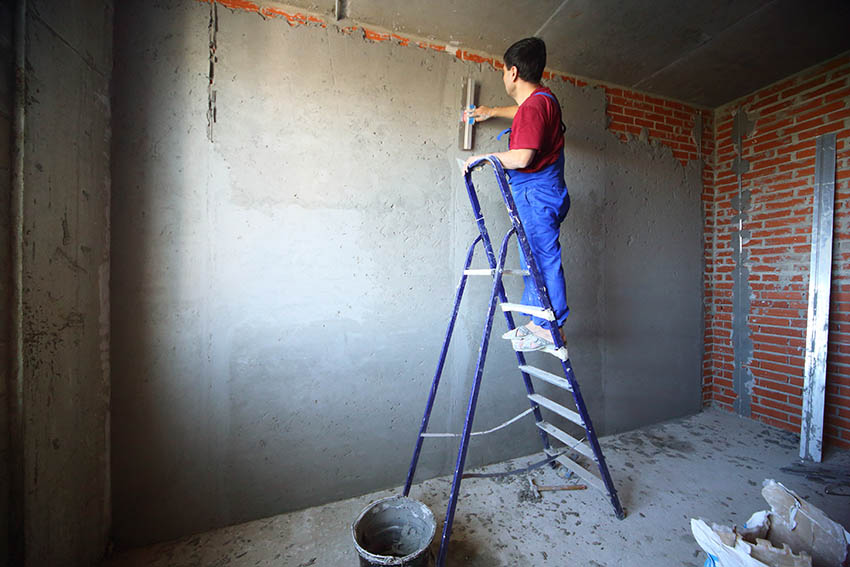 Are you planning to cover your brick with stucco? Well, here are some of the important steps and reminders you have to follow:
Make sure to conceal first all the flaws of the brick
Prior to starting the process of installing the stucco, you have to ascertain that the flaws, cracks, or holes on the brick are concealed first using hydraulic cement.
This type of cement is normally stored in a bag. It must be mixed with water to form a thick cement and become concrete after a few hours. However, it is still important to look at the instructions on the product you will buy.
To fill the holes or cracks with hydraulic cement, you can use a trowel. Make sure to conceal all the blemishes you can see on the brick. You have to wait for the cement to completely dry and harden.
Incorporate metal flashing to prevent moisture damage
Incorporating metal flashing on stucco is a requirement. It is very crucial to reinforce and fasten the metal siding first to the base of the brick with masonry fasteners. This will help in preventing moisture from flowing down the stucco.
This step is highly important. Skipping this could cause a lot of problems as the moisture can easily damage the brick and the stucco as well. For more alternatives read about stucco vs siding on this page.
Test if the stucco will bond
The stucco itself can cohere very well with the brick as they are both masonry products. But remember, several kinds of dirt, contaminants or some paint substances can diminish the adherence of the stucco to the brick.
That is why it is important to spray the brick first with water before applying the stucco. It will help you see if the stucco will bond to the brick. Once you have observed that the water gets quickly absorbed, it could mean that the stucco will bond very easily.
On the other hand, if you notice that the bricks are not absorbing the water you have sprayed, you might try cleaning the brick surface first with water and detergent, then rinse it again with pure water.
If this can't do the trick and the brick still won't absorb the water, wait for it to dry first then paint it with a masonry bonding agent.
This type of product is particularly created to help the brick bond properly with the stucco. It can be applied on the surface using a simple paintbrush or a roller.
Start applying the stucco on the brick
There are numerous pre-mixed stucco blends available in the market, but you have to make sure that you are choosing the highest-quality one.
Once you have your stucco mixture, you can now mix it with pure water. Ascertain that you are following the step-by-step instructions on the product's package or instruction manual.
You can use a trowel to put a half-inch stucco coating on the brick surface. After that, you should wait for a few hours to let the stucco harden.
Once it properly hardens, you can now use a plastering rake to create lines on the surface by scratching it lightly. It will also generate a scratch coat that will help the topcoats bond correctly.
After doing that, let the scratch coat dry for 8 to 10 hours. Once it becomes completely dry, add another ¼ inch of stucco mixture. The texture might seem unattractive at this point, but that is only a part of the process.
Let this second stucco coating dry again for 8 to 10 hours then apply again a ¼ inch of stucco mixture. This will be the final coating.
Find your most desired finish and texture using the trowel. Allow yourself to create some experiments.
After letting the final coating fully dry, you can now lightly spray or mist the stucco-covered brick surface with water every 2 to 3 hours to allow the stucco to gradually dry. This process will help in reducing the flaws and needed maintenance on the surface you are working on.
For more related content visit our article about stucco vs plaster here.