Here we share our deck lattice alternatives design guide including horizontal and vertical wood planks, decorative wooden panels, brick and stone, and other ideas.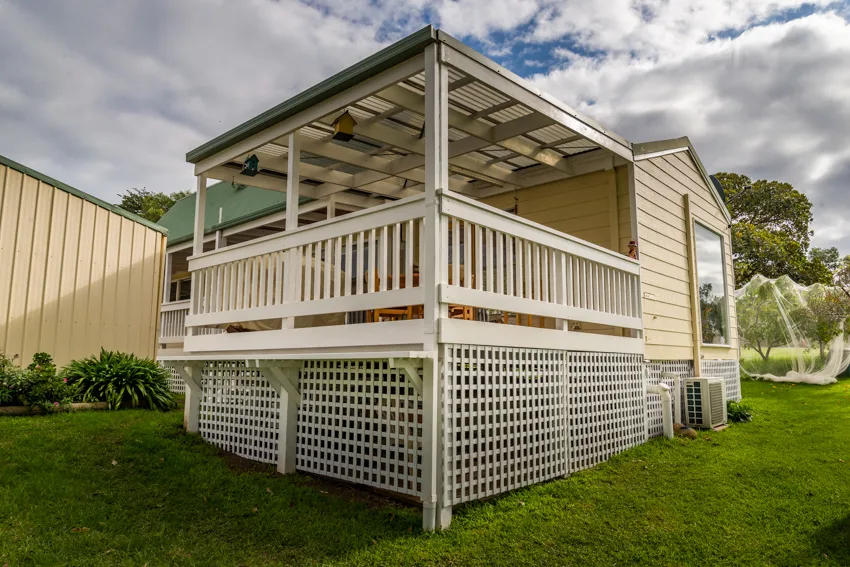 One creative way to cover the empty spaces under the deck of a home is to install a lattice under the deck. An under deck lattice beautifies the deck. It creates more storage under the deck. It serves as fencing as well. It hides the empty space and makes the space more appealing.
Many homeowners and builders made lattices by crisscrossing strips of wood. They were not only decorative but they kept the empty space secure.
The ideal materials are hardwood. They are beautiful and durable. Yet, they can be expensive.
For those with a limited budget, softwoods are an excellent option. Pine, fir, and other low-cost materials can serve the purpose.
Creative patterns can emerge from the crisscrossed materials. It can add appeal and aesthetic value to a home.
With an under deck lattice, the house owners can have their privacy. They can use the outdoor space as storage or as a play area for the children.
A lattice keeps the space private without preventing air from coming in. The free flow of air keeps the space dry. But that was years ago.
Modern builders offer under deck lattice alternatives. They are not limited to crisscrossed wooden slats. They can use other materials.
Homeowners and builders today can choose the materials and designs they want. Here are some of the popular deck lattice alternatives today.
Horizontal Wood Planks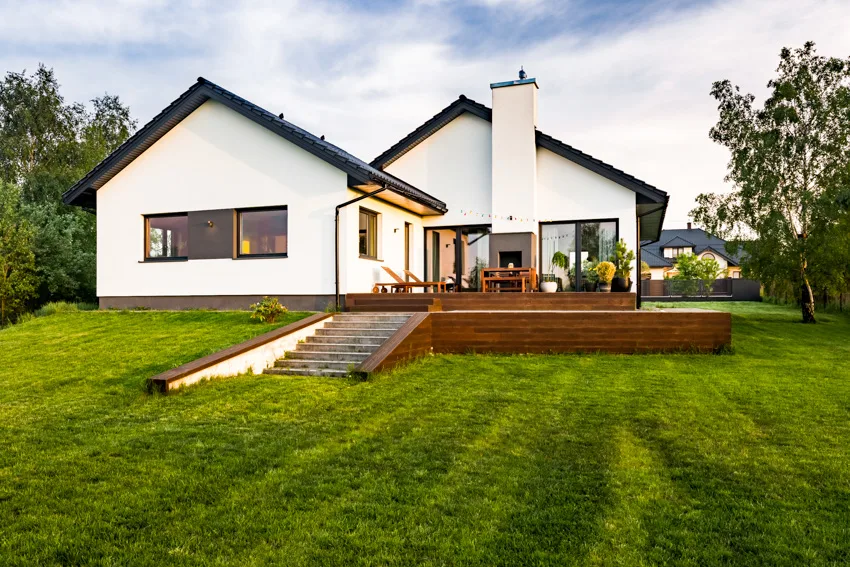 Horizontal wood planks are still popular among home builders and house owners. The wood planks are not crisscrossed though. People use them to fence off the gap or the empty space.
Using modern wood slats has its advantages. Using horizontal lines gives your home a modern look. The house will look elongated. It will enhance your landscaping.
Aside from wood planks, you can use metal slats or wood panels. Paint them a shade darker than the paint of your house for a stunning effect.
With these wood planks protecting your yard from prying eyes, you can have all the privacy that you want.
Hardwood is good for horizontal fencing. Many wood materials are good for horizontal fencing. The natural grain that runs the fencing of the planks looks gorgeous. Yet, it is expensive.
Pine, fir, and cedar are not as strong as the hardwood; they are as good as well. Vinyl fencing is fast becoming popular.
Horizontal wood planks are an excellent alternative for under deck lattice for mid-century homes.
Vertical Wood Planks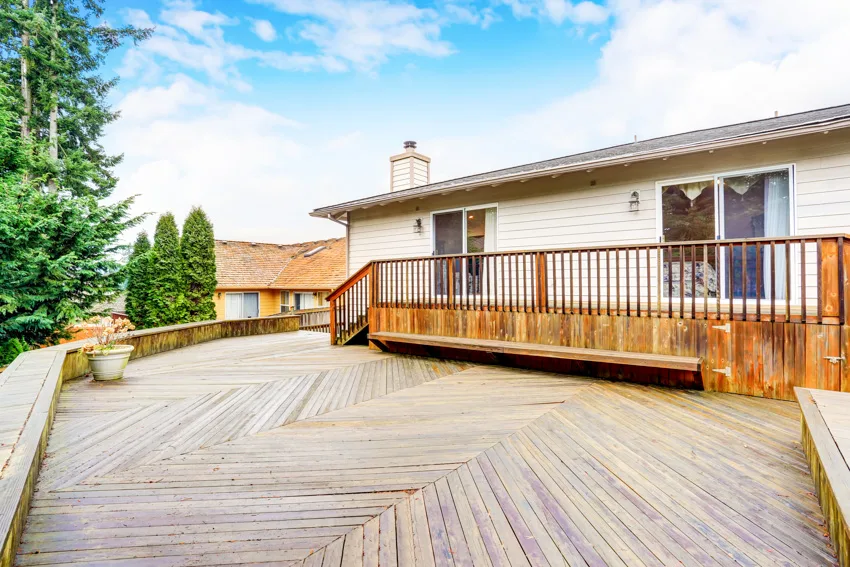 Vertical wood planks are a good under deck lattice alternative. You can use it as a porch skirting to make the porch look taller than it is.
The vertical line draws the eyes up. It enhances the looks of a Victorian-style home. This can serve as an excellent alternative for an under deck, or even a lattice fence.
Choose wood that is resistant to all types of weather. Painting the skirting white or matching it with the color of windows or doors is highly recommended.
You can paint the deck skirting with dark color and hide it by painting shrubberies around it. Having vertical wooden planks in your yard can add depth.
Decorative Wood Panels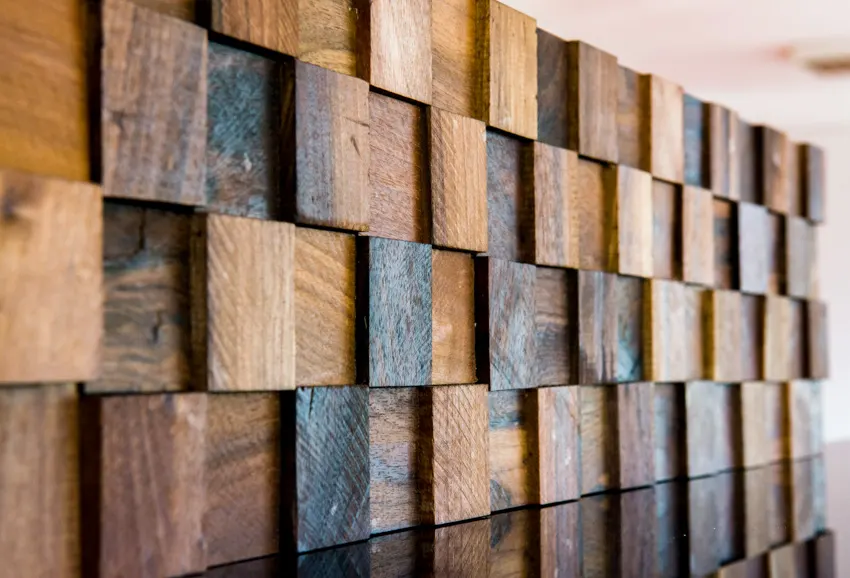 Decorative wood panels are another option. These wood panels have designs. They can be geometric figures. You can opt for a heat-treated wood panel or a chemically-treated one.
There are several advantages to using decorative wood panels. This product is lightweight. They are affordable. You can install them fast.
Decorative wood panels are easy to paint. They can get stains as well. Wood may be susceptible to weather conditions.
Brick And Stone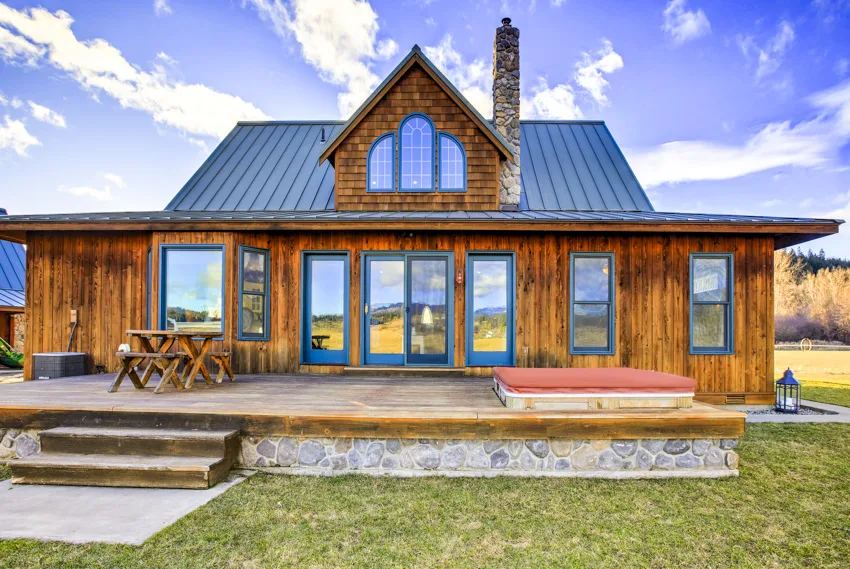 One of the under deck lattice alternatives are bricks and stones. Make sure to choose bricks and stones that match the color theme of the house.
The type of brick and color should coordinate with the rest of the house. You might need a bonding agent to hold together the bricks and stones.
Using bricks as an under deck lattice alternative has its advantages. Bricks are energy efficient. This material can keep away the noise. You can enjoy a quiet rest in the space under your deck. You can also find brick veneer that may be more affordable than using solid bricks.
Faux Stone Skirting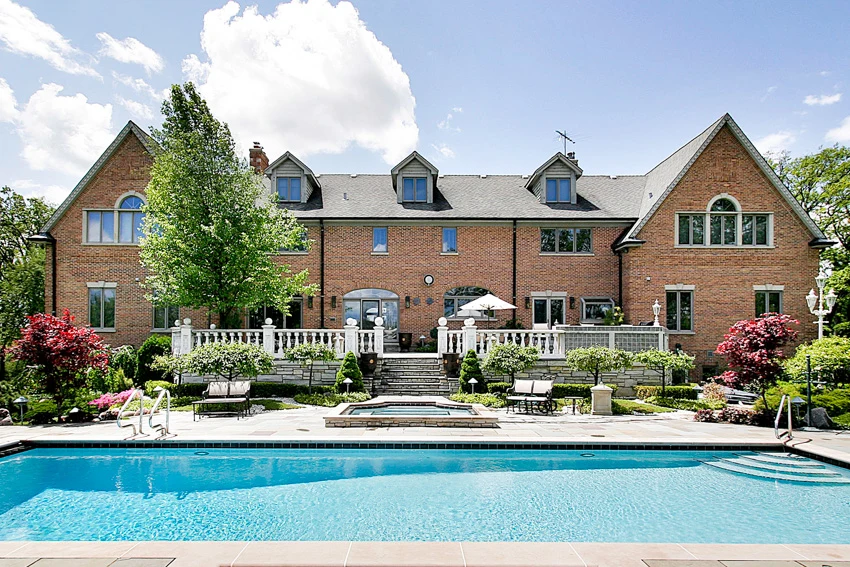 One under deck alternative is faux stone skirting. Faux stone is not made of stone. Instead, it is made of low-density foam. A plastic that is impact resistant is placed at the top. The size ranges from 2 ft. x 4 ft. to 4ft. x 8 ft.
Faux stone skirting can look like authentic ones. Installation is fast. Many mobile homeowners prefer this under deck lattice alternative. A faux stone skirting hides the ugly foundation of a home. It upgrades its appearance.
There are several advantages of using faux stone skirting. First, it is light and can be installed easily. It does not cost much.
Faux stone skirting comes in many colors. You can easily find a color to match your home.
Patterned Vinyl Panels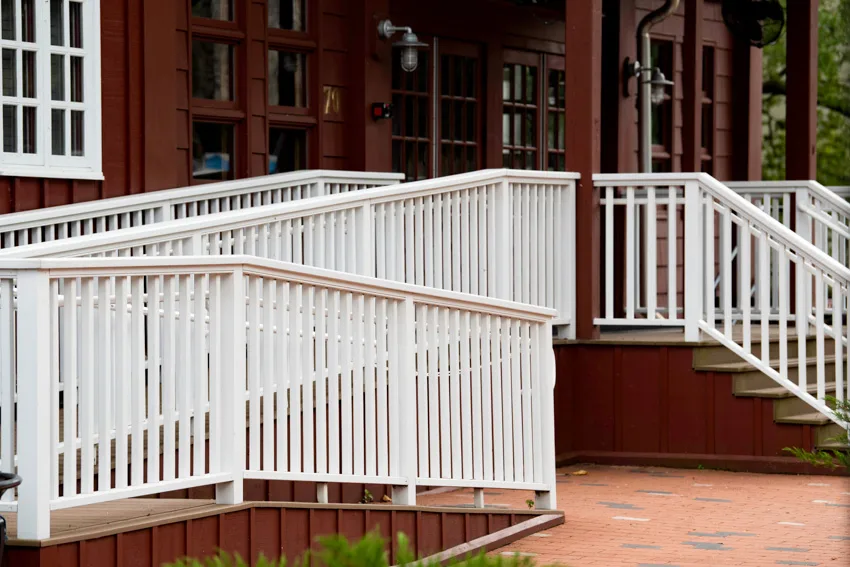 Patterned vinyl panels have become a popular alternative for lattice under the deck. These products are synthetic plastic polymers. They are durable and fire-resistant.
Patterns can be made on the vinyl to give it an aesthetic look. They are easy to install as well, especially when the panels are wide.
Vinyl is durable and stain-resistant. You can clean it using water and a cleaning agent. It does not corrode like other building materials.
Use Plants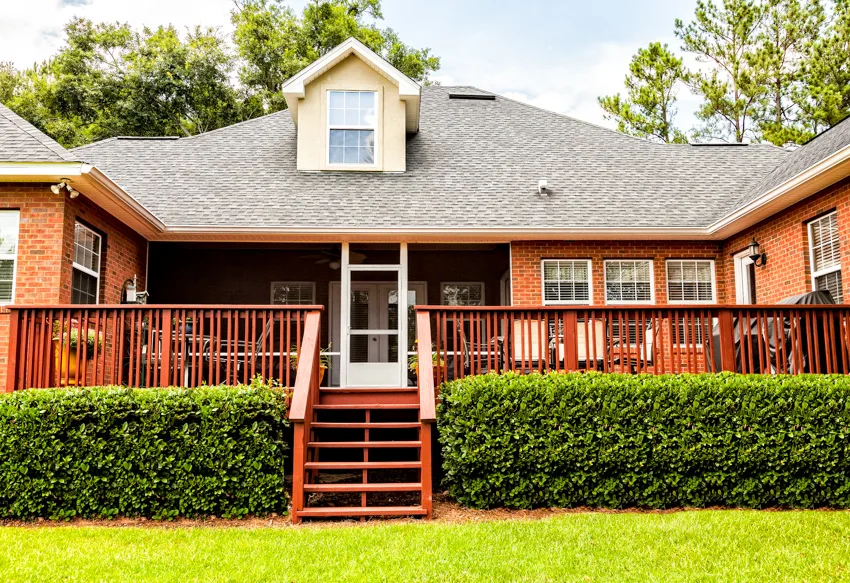 Changing the landscape around your porch or deck is one way of upgrading your home. Match the plants with the structure to make them look natural. Plants can serve as coverings for the empty spaces under the deck or porch.
You can use climbing plants. They can cover a wide space. Plants will give your home a new look. But, they could not stop some wild animals from making the space under the deck or porch their home.
They will allow you to create lovely living areas out of the empty spaces under your porch or deck. You can use these spaces as a family room, entertainment room, or play area. With an alternative to lattice under deck, you can beautify your home at very little cost.
You can experiment with different types of deck skirting using a deck design software program. This will enable you to visualize how different elements look before purchasing and installing any materials.