Here we discuss the cost to stucco a house including the price per square foot and repair.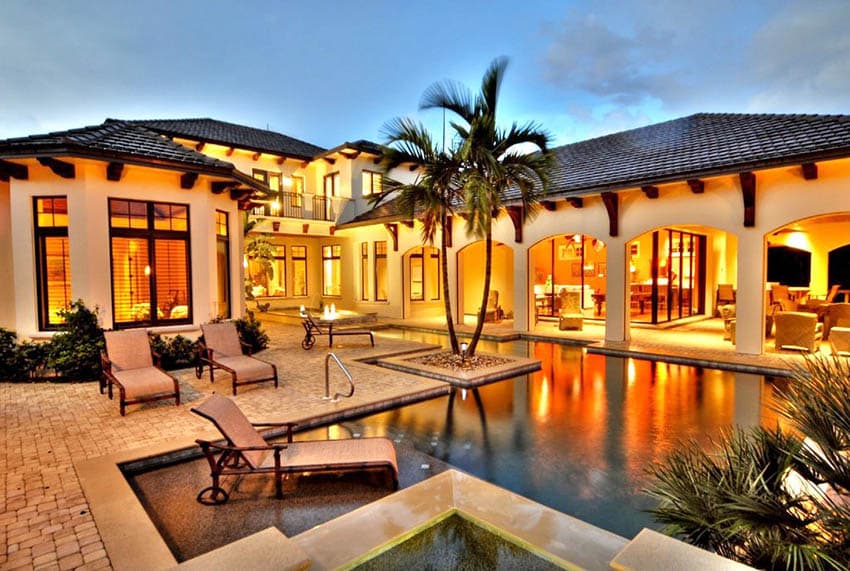 Even though stucco siding has an association with southwestern and Spanish-style homes, today, you can find stucco's distinctive look on homes in almost any geological location. It's now common to drive through an older neighborhood lined with craftsman-style homes and suddenly come upon a split-level with a sandy-colored stucco finish. Stucco textures range from sweeping swirls to a pebbled finish, and a smooth finish.
While the cost to stucco a house is much higher than vinyl or wood siding, stucco's durability provides a long-lasting investment worth the initial cost. In this article, we will explore the benefits and costs to stucco a house.
How Much Does it Cost to Stucco a House?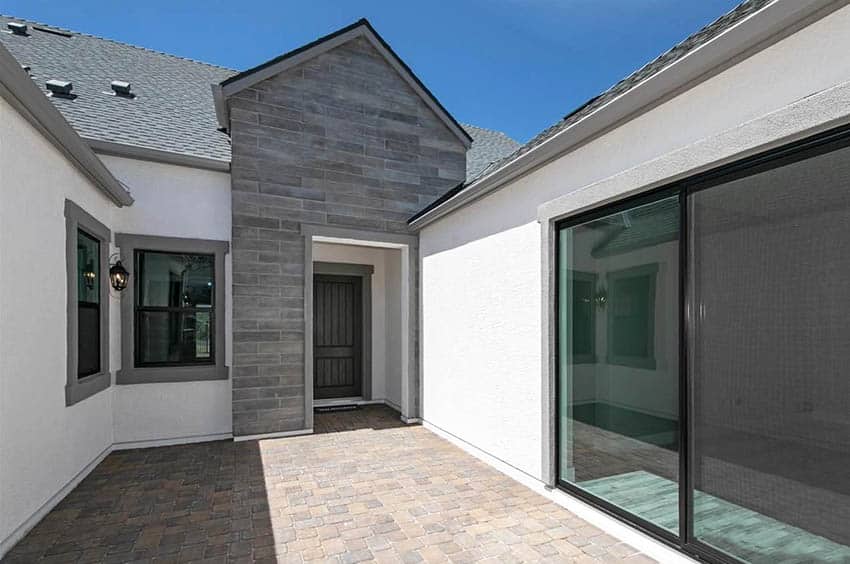 Stucco, also called render, is made of aggregates, binders, and water. It's applied wet, and once it hardens, a very dense and solid surface remains. Generally, stucco costs approximately 60% more installed than other types of siding. Read more about stucco vs siding here.
A traditional 1,500 square foot home with standard trim averages a cost of $10,500 to have stucco siding installed, with higher costs for colors and textures running an average of $12,900. Still, the durability of stucco allows its life-span to be upwards of 60 to 80 years. The increased initial cost of stucco diminishes over time by this high-end siding's longevity.
Stucco grew in popularity during the early 1900s when cement, newly invented, became its main ingredient. Used typically in the southwest, stucco siding lasted longer and cost less because of the dry and arid conditions and abundance of sand.
When homeowners and contractors began using stucco on homes in the northern states and along the east coast, the results were disappointing. The soil under homes was typically moist and prone to shift, causing foundations to settle. In this case the stucco house siding would crack and allow dampness to get under the surface, causing the stucco to pull away from the sheathing.
Stucco Cost Per Square Foot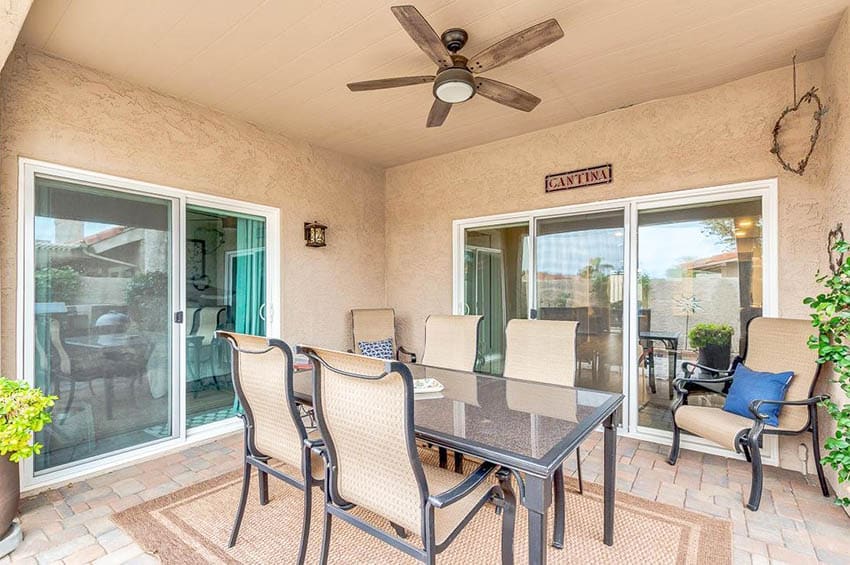 On average, it costs homeowners $4 to $10 per square foot to have stucco siding installed. If the home is located in a dry climate such as the southwestern United States, the cost may range on the lower side at $4 to 7$ a square foot. If the home is located in a damp climate such as Minnesota, the cost could range from $6 to $10 per square foot. This price includes labor, equipment, and materials.
Labor and materials include preparation of the surface, application of the stucco, sealing the stucco, installing weather stripping around windows and doors, and installing flashing. The cost per square foot to have stucco siding done fluctuates depending on the type of stucco, finish, color, and size of the home.
Cost to Re-stucco a House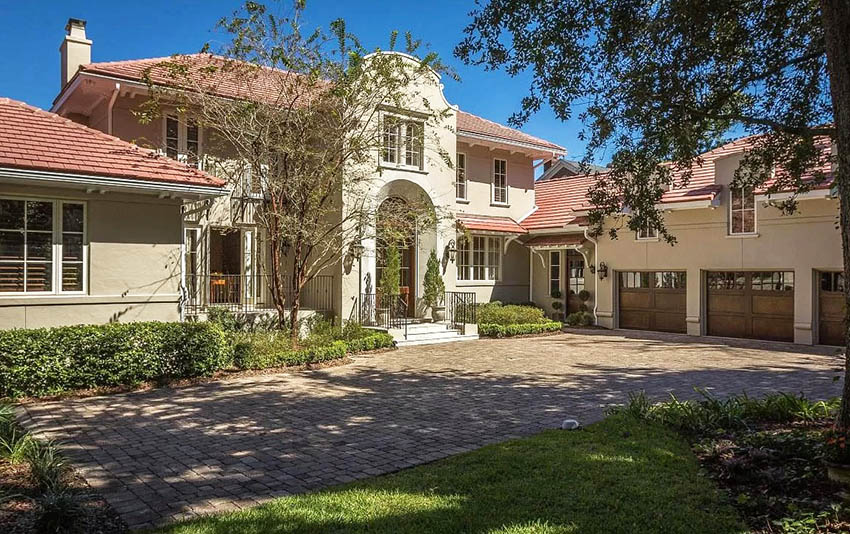 If you own a home that already has stucco siding installed by the builder or previous homeowner, it's important to check for problems and perform maintenance if needed. If the majority of the home's stucco finish is cracked, peeling, or moldy, it may be better to re-stucco the home instead of trying to repair sections. Repairs done on peeling stucco or stucco with damaged substrate could result in the new stucco taking on the same problems.
The cost of re-stuccoing a house averages between $3 and 6$ per square foot. This amount depends on the texture of the stucco and the condition of the substrate. The first cost includes the removal of the existing stucco. The stucco is typically broken down into large pieces for easy removal and then sandblasted to break away any remaining spots. Any outside walls over 8-feet high that require ladders or scaffolding incur a higher cost; as much as a 25-30% labor up-charge.
The cost to remove existing stucco ranges from $900 to $2,100 for an average home. Additional charges to plan for when having a re-stucco done may include carting the old stucco away, replacing flashing, and re-caulking windows or doors.
Stucco Repair Cost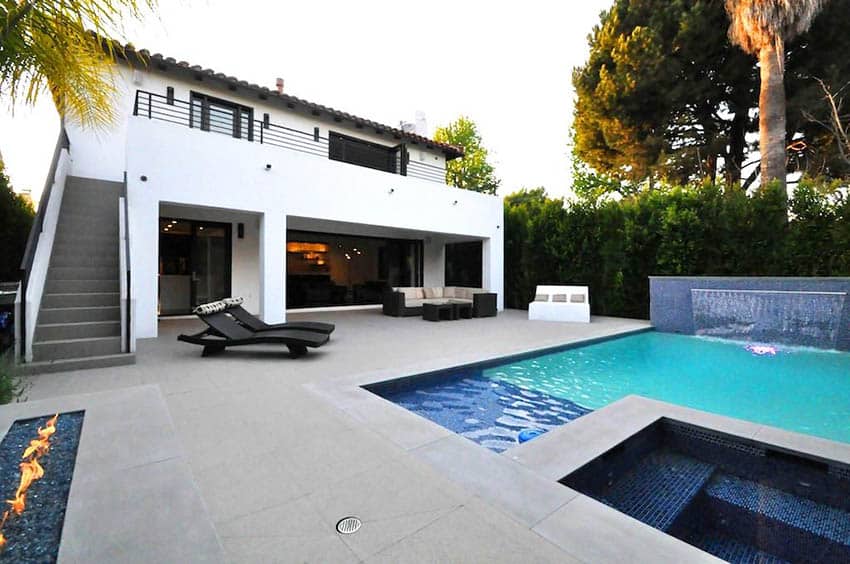 Even in arid climates, stucco is prone to developing hairline cracks. These cracks are hardly visible, and the homeowner can usually fix them with a stucco repair kit. When cracks reach ¼ inch or wider, water gets behind the stucco allowing mold to grow, and this eventually causes large chunks of stucco to break away. Stucco siding repair costs are much higher than repairing other siding materials.
For an average home, the cost to repair stucco starts anywhere from $550 to $1,700. If there are only small cracks and chips, the cost may be lower. Large sections, which have broken off or have cracked beyond repair, could result in a bill of $3,000 to 8,000. Contractors charge a median labor cost of $40 to $50 an hour or $60 to $120 a square foot. The size of the stucco repair and time needed usually determines whether they charge by the hour or by the square foot.
Average Cost of Stucco Remediation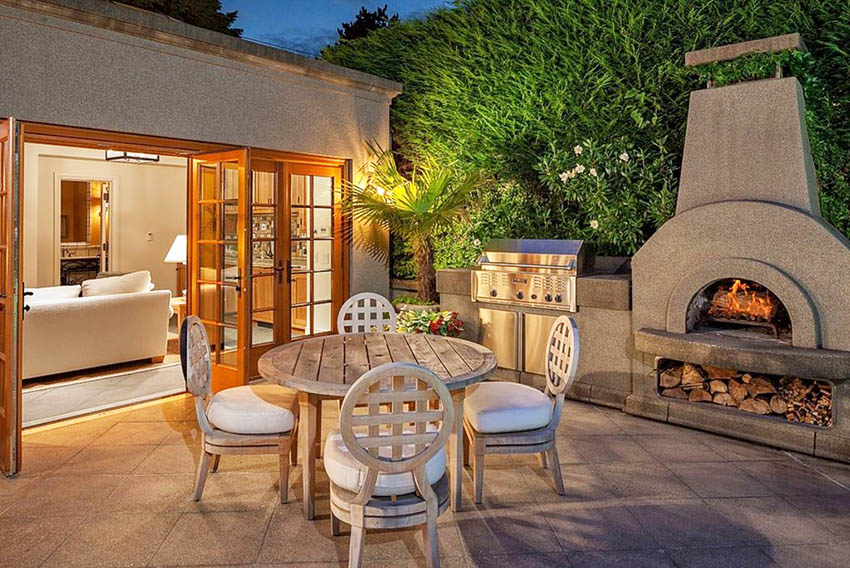 Stucco's worst enemy is moisture. If existing cracks and chips go unrepaired, water gets behind the stucco and causes mold and degradation of the stucco. The sooner the homeowner finds mold and cleans it, the less it will cost for remediation. Mold spreads wherever moisture is and not only smells, it's a health hazard. Contractors who perform stucco remediation are highly-skilled and often charge more for labor, the average cost for a single-family home being $4,000.
The stucco itself will cost between $1,000 and $9,000. The vast cost span comes from the type of stucco product used and color matching with the existing stucco. A residential home with approximately 1,000 square feet of stucco siding that requires remediation will cost between $6,000 and $9,000 or $6 to $9 a square foot.
Stucco Over Brick Cost
If you purchase a home with brick siding and plan to update the look with stucco, the home's market value will increase. The stucco siding adds beautiful curb appeal, and actually, stucco prevents a fire from penetrating the outside walls of a home, holding it at bay for up to an hour. Brick also has a high fire rating, but stucco, without mortar joints, holds together better.
Installing stucco over brick siding will cost an average of $5 to 9$ a square foot; about the same as stucco siding on a new home. The standard range to install stucco over brick for a 1,500 square foot home is $10,455. Stucco siding not only improves the look of your home and the home's value, but it's also a long-lasting and durable choice.
For more related content check out brick vs brick veneer article here.