Here's our comparison of a futon vs sleeper sofa including their differences in design, dimensions, cost and which is better between a futon and sofa.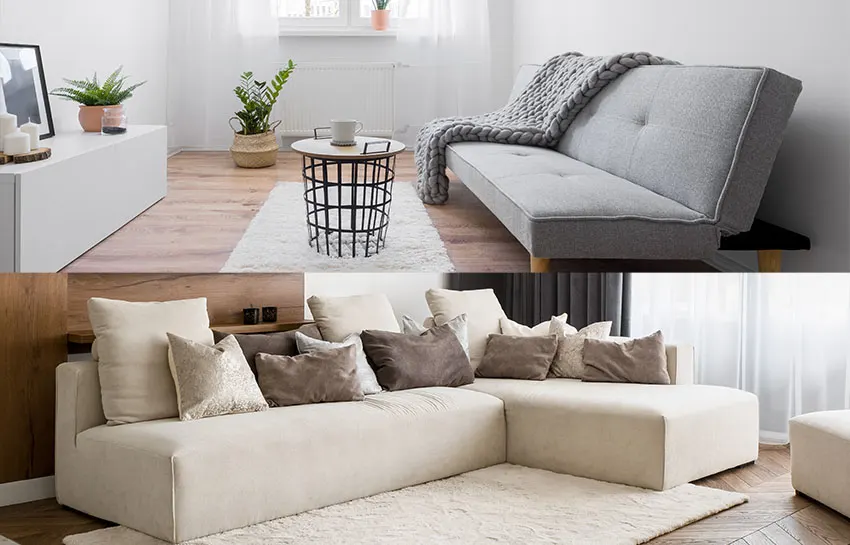 If you're living in a compact home or apartment, one of the main issues you might run into is knowing how to optimize your floor space for multiple uses.
Are you thinking of converting one of your rooms into an office but still want to have the flexibility of turning it into a bedroom when needed? Do you often have to share your bed with your family or with guests who come for a sleepover?
While there are many space-saving beds for this problem, it's vital to come up with a solution that balances design, quality of material, and comfort. Among the popular workarounds that fit the bill are futons and sleeper sofas.
In this article, we give you a side-by-side comparison between these two and help you choose what works best for you.
Differences Between Futon and Sleeper Sofa
Japan is famous for its innovations in technology and architecture. But they are also known for popularizing futons, an earlier form of a mattress. The Japanese and other neighboring Asians favor futons for two reasons: portable features and their health benefits.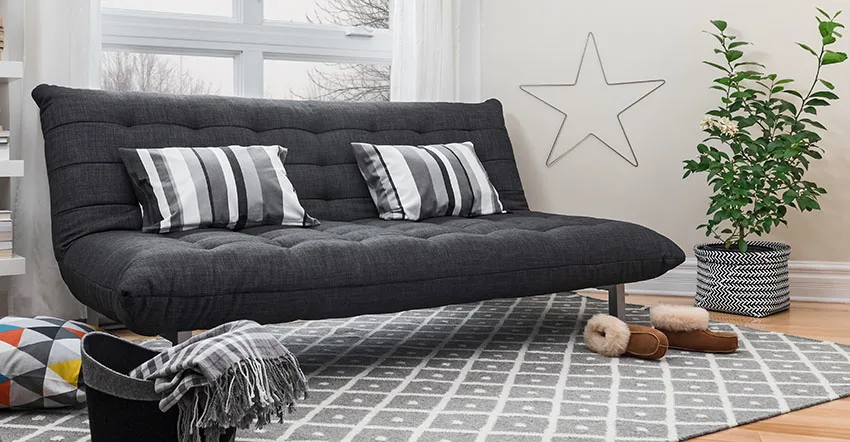 Because traditional futons are not as thick as full-sized mattresses and lay flat on tatami floors, they help align your spine while sleeping. In effect, futons prevent you from waking up with the dreaded back pain. During the day, you can simply fold and tuck them in the corner make them great space saving beds.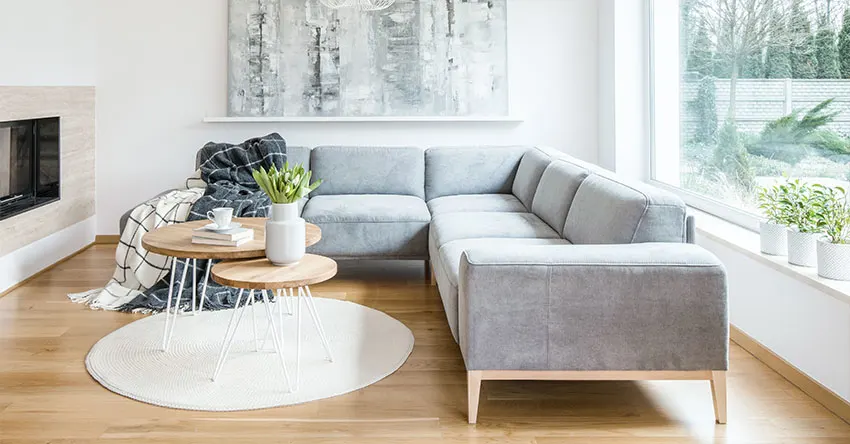 Sleeper sofa is a more modern innovation compared to futons. But they have been around for almost a century. First designed by a Sicilian furniture maker who migrated to the US, the sleeper sofa serves two purposes: sleeping and sitting.
Over time, the futon and the sleeper sofa have transformed because of technological advancements.
Futon vs Sleeper Sofa Design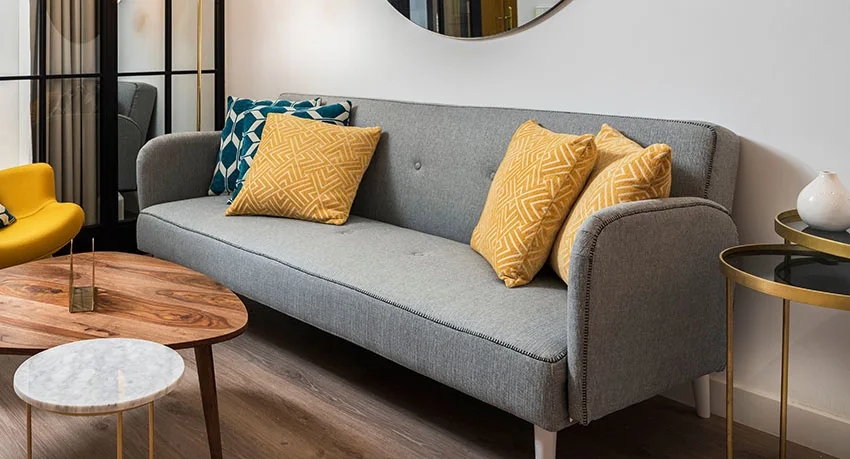 There are more options than one when you go hunting for futons. It has evolved from being a foldable thin mattress on the floor to a convertible futon. Check out the different futon types below:
Futon Mattress
:
Futon mattresses nowadays are optimized to give more comfort and ergonomic benefits. They come in various foam types and thicknesses similar to a bed mattress.
The most sought-after is the memory foam futon mattress that leaves you feeling snug and comfy. You can read our comprehensive guide to different types of mattresses here.
Bi-fold Futon with Frames
:
This is like a sofa but with a futon mattress attached to the frame. Some come without arms and are simply pushed flat to convert into a bed, but bi-fold futons with arms allow you additional space for your head and feet.
Futon frames are either wood or metal. Metal frames are more versatile and can be molded into unique designs, while wood frames can add warmth to your space. Another upside is the futon mattress can detach from the frame, which makes it easier when replacing.
Tri-fold Futon with Frame
:
This type of futon is more akin to a folding bed. Tri-fold futons have thinner futons and frames, ideal only for quick naps or as a daybed.
But, how different are futons from sleeper sofa design-wise?
For starters, sleeper sofas are closer to a traditional bed. The base foam or mattress is eight to 14 inches thick. They also weigh a lot because of their more solid support than bi-fold futons. That said, they are ideal for long-term use.
Like any living room sofa, sleeper sofas come in a variety of designs too. You can have them upholstered in fabric or leather. Some of the sleeper sofas also have extra storage space for blankets, linens, and pillows.
Futon vs Sleeper Sofa Dimension

Futons are available from twin size (38 x 75 inches) to king-size mattresses (76 x 80 inches). But the standard size measures 54 inches by 75 inches.
As for sleeper sofas, they are larger than futons. However, their mattresses also come in similar sizes as futons, from twin-size mattresses to king-size mattresses.
Futon vs Sleeper Sofa Comfort
The comfort of your sleep relies on the thickness, quality, and type of your mattresses and frames.
Futon mattresses typically range between three to 12 inches and have memory, latex, and coil-spring options. However, if you want to choose a frameless futon, opt for a three to eight-inch mattress that can fold easily without getting damaged.
By comparison, sleeper sofas are more comfortable than futons and last longer. Futons use the same surface for seating and sleeping, which may wear down faster.
Sleeper sofas have separate foam seats from the mattress, keeping the latter in pristine condition. However, sleeper sofas are more appropriate for larger spaces because of the size of their frames and weight.
Futon vs Sleeper Sofa Cost
Futons have more affordable choices than a sleeper sofa. You can find futon mattresses that cost around $150 to $270.
Convertible futons start from $350 to $1,000, depending on the quality of the frame and thickness of the futon. If you want something more premium, a futon with a wood frame is your best bet.
For those purchasing a sleeper sofa, keep in mind that you are buying a bed-and-sofa set. A decent sleeper sofa starts at $370 to $500, while a more luxurious sleeper sofa can set you back between $1,100 and $8,500.
In addition to the brand, the price depends on the extra features. Some sleeper sofas come with side tables, storage space, and premium quality upholstery and mattresses.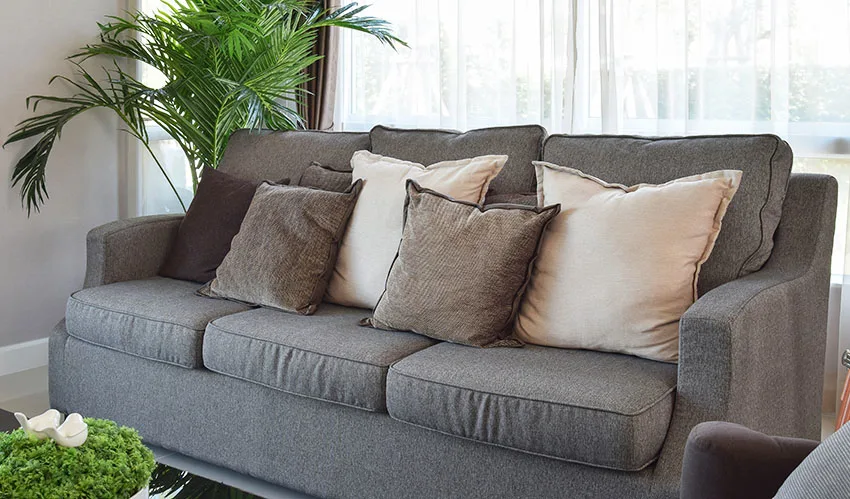 Which Is Better Between a Futon and a Sofa Bed?
Contrary to what many believe, sofa beds and sleeper sofas are not synonymous. In fact, sofa beds are more akin to futons than sleeper sofas.
Think of sofa beds as futons, but with fully cushioned frames and more solid support. These make them more comfortable and pricier than futons but are smaller than sleeper sofas.
Futons also give more emphasis on functionality than visual appearance, while sofa beds present a wider range of designs.
So, which is better between the two?
Factors like your budget, design preferences, and comfort will affect your decision. While a sleeper sofa is superior, a sofa bed is best for you if you want a happy medium in terms of price and comfort. However, if you need a spare bed only once in a while and are on a tight budget, a futon may suffice.
For more content like this visit our sofa buying guide here.