Here we share how to clean window screens including the best cleaning methods with tips on how to clean window screens.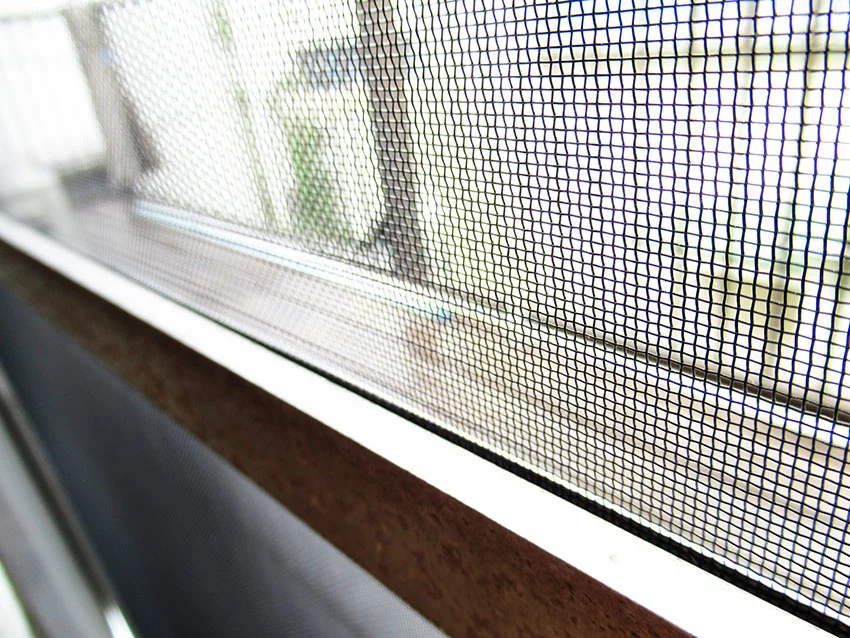 Windows screens are a practical and inexpensive way to control sunlight and ventilation coming into your home while keeping dirt, allergens, and unwanted insects out.
However, the upkeep can be challenging as dirt and debris can get trapped and block your window screen openings. When unattended, it can leave a grimy look on your windows and not to mention the health problems that accompany the obstructed ventilation.
For most homeowners, cleaning their window screens is an afterthought. Not only are they minor details in a home, but most people are unfamiliar with the process of cleaning window screens.
Most people use a typical hack to clean their window screens, and that is by simply using a vacuum to get rid of the dust off the screen's surface, but this only fixes the screen's aesthetic.
If you're looking forward to opening your windows to let in some fresh air any time of the year, you'll need to learn how to clean your window screens properly and how frequently you should clean them.
Tips Before Cleaning Screens

When exposed to sunlight, your cleaning solution can dry out and evaporate before you can properly wash it away, which will cause soap marks that are hard to buff out. Cleaning on overcast days can reduce glare on the glass, making spots easier to find.




If your window screens aren't all the same size and shape, put a piece of tape or sticky note on each to remind yourself which window they belong to.

Remove the screens to make them easier to clean and avoid streaks, smudges, and fingerprints on the glass windows.
Best Way to Clean Screens for the Windows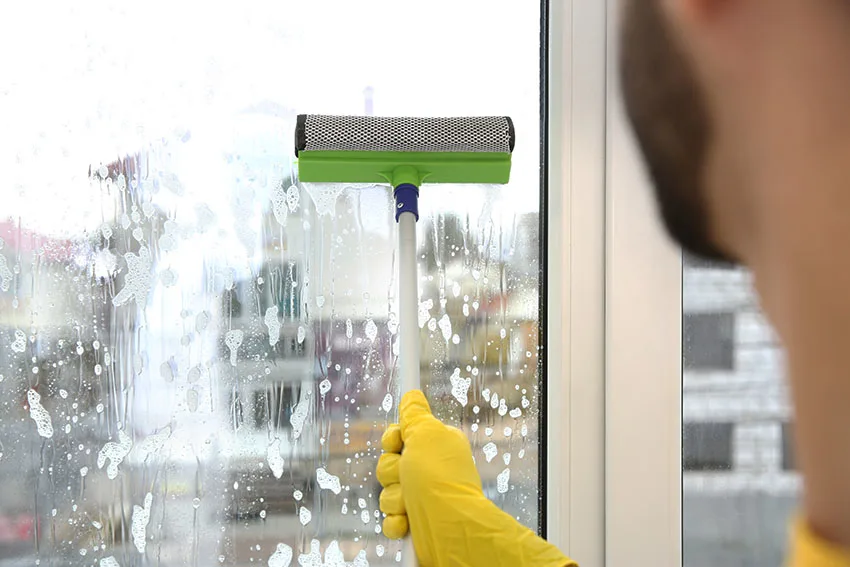 Since it is less expensive to clean and maintain, here are some tips and tricks on how to clean outside windows with screens.
We also included methods on how to clean window screens without removing them so you can enjoy the clean, crisp look of your windows all year round.
Magic Eraser
If you're looking for a way on how to clean window screens with a magic eraser, you'll need an extra-strength eraser as it has a rougher surface that can withstand prolonged rubbing.
After wetting the foam, start by lightly scrubbing the screen with just enough force as not to damage the screen. You can do this process without the need to remove your screen.
Tip: Only use a new eraser each time for effective cleaning because an old eraser will easily loosen and break into fragments that will stick all over the mesh surface.
Lint Roller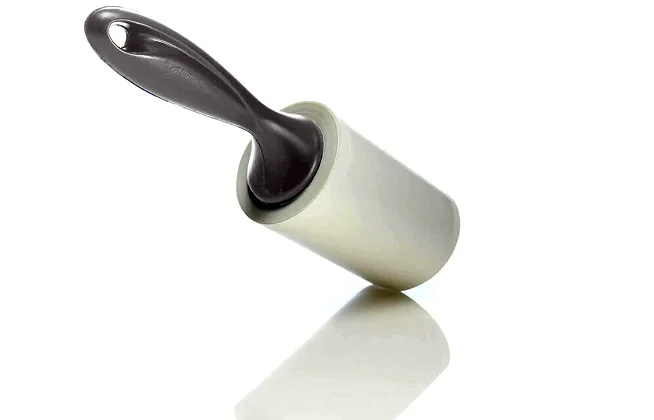 See this lint roller for window screens at Amazon [sponsored link]
Using a lint roller to clean window screens is a practical option if your windows are not too dirty and need a quick cleaning process. First, open your windows, then gently roll your lint roller over your screens, be sure not to press too hard.
If your lint roller loses its tack or gets too dirty, you can remove it and place a lint roller refill. For higher windows, use a paint roller to reach the screens.
Take note, though, as this method will help you clean mainly from the inside of the outdoor panel is out of reach.
Tip: We recommend using a small size roller for effective cleaning because it will move freely and get into all the corners.
Vacuum
The most common and straightforward method is using a vacuum to clean window screens. To avoid damaging or stretching your screens, use a soft bristle attachment. Add this task to your monthly cleaning routine to keep things nice and clean. For more thorough cleaning, remove the screens and place them on a drop cloth before vacuuming.
Tip: As you are aware, no matter which cleaning method you use, you should always begin at the top and work your way down to remove any dust you dislodge.
If possible, use your vacuum cleaner on both sides of the window screen, as well as the window tracks and window sills.
Vinegar
As one of the most widely available homemade cleaners and stain removers, vinegar is also a great way to dissolve and remove rust.
To clean window screens with vinegar, pour vinegar into a spray bottle and mist the window screen, or pour it into a bowl and apply it with a sponge or microfiber cloth.
Leave the vinegar to settle on the window screen for around two hours before rinsing it with a water hose or by dousing the window with water to remove rust.
Tip: After hours of applying vinegar on your rusted screen, you should notice that the vinegar has dissolved the majority of the rust on the screen panel. Now, using a brush (preferably a metal brush), gently rub the surface to remove the rust without damaging the screen glass.
Using a Toothbrush
Give your screens a soapy bath and a slightly harder bristle brush to really scrape off the grime. Be sure though not to bend the screen out of shape if you press too hard on it.
It may be time-consuming, but a toothbrush can break through any dirt that has become lodged in those tiny holes, nooks, and crevices.
Pressure Washer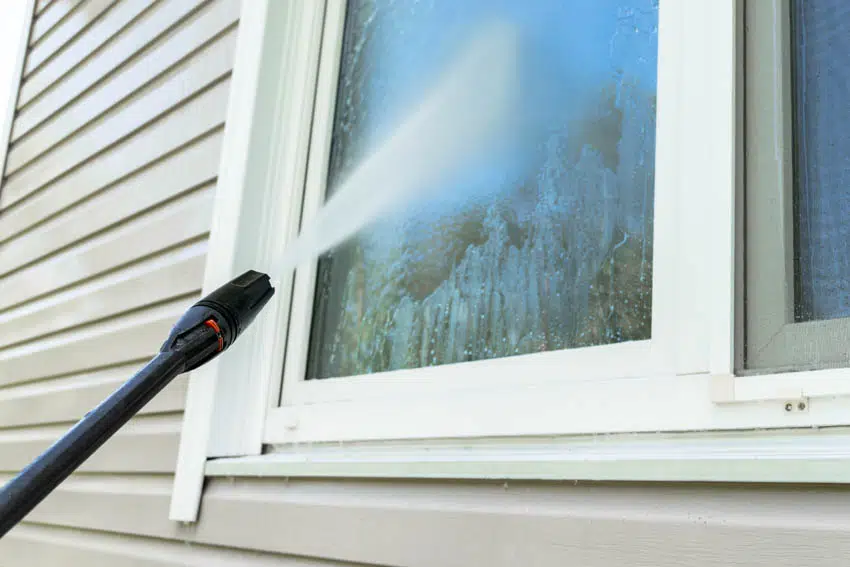 The quickest way to clean window screens, especially on high hard-to-reach windows, is through a pressure washer.
To clean window screens with a power washer, you'll need your window screens attached and your pressure setting in low intensity so as not to damage your screen or window glass.
If it doesn't work, try washing your screens with a hose. A nozzle attachment with multiple settings will help you get rid of most of the grime.
Tip: If your pressure washer does not have a low setting, you can spray the screens with a hose to remove any unwanted debris.
Soap with Vinegar
When your screens are stuck with grime, it's best to give them a bath. It's best to do this on a sunny day when the screens can be left outside to dry.
Here's a cleaning checklist for using soap and water for mesh screens:
• Remove your window screens and place them outside. If you have a large number of screens, label them with masking tape and a marker to make later re-installation easier.
• Use 1/4 cup all-purpose dish soap and 1/2-gallon water in a bucket. If you prefer, you can substitute 1/4 cup of household vinegar for the dish soap.
• Before cleaning, lift your window screen into an upright position, then gently wash it with soapy water using a sponge or dishcloth.
• Before the screen dries, hose it down with the lowest pressure setting to remove any remaining soap. Rinse the screens in the shower is an excellent substitute if your hose does not have a setting for a light spray of water.
• Lightly towel dry and then allow the screens to air dry for a few hours. When they're completely dry, vacuum them with the soft bristle attachment to remove any remaining dirt before reinstalling them.
Telescoping Extension Magnetic Duster Rod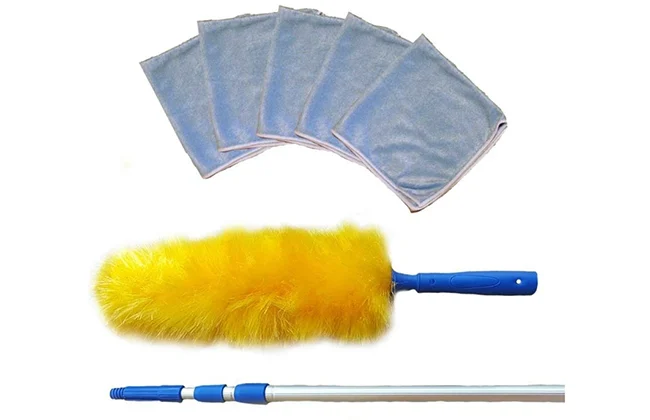 See this telescoping extension magnetic duster rod for window screens at Amazon [sponsored link]
With the Telescoping Extension Magnetic Duster Rod, no ceiling is too high. The Telescoping Extension Magnetic Duster Rod and the accompanying Magnetic Duster are the most effective way to clean high ceilings.
The rod is 12 feet long but can be extended to 13 feet. When the rod's extended length is added to your height and arm length, it can reach as high as a 20-foot cathedral or vaulted ceiling.
Before cleaning difficult-to-reach areas, it's also a good idea to think about safety first. The Telescoping Extension Magnetic Duster Rod is long enough to reach the ceiling and other high places without using ladders. When your feet are firmly planted on the floor, there is no risk of a bad fall.
Key Takeaways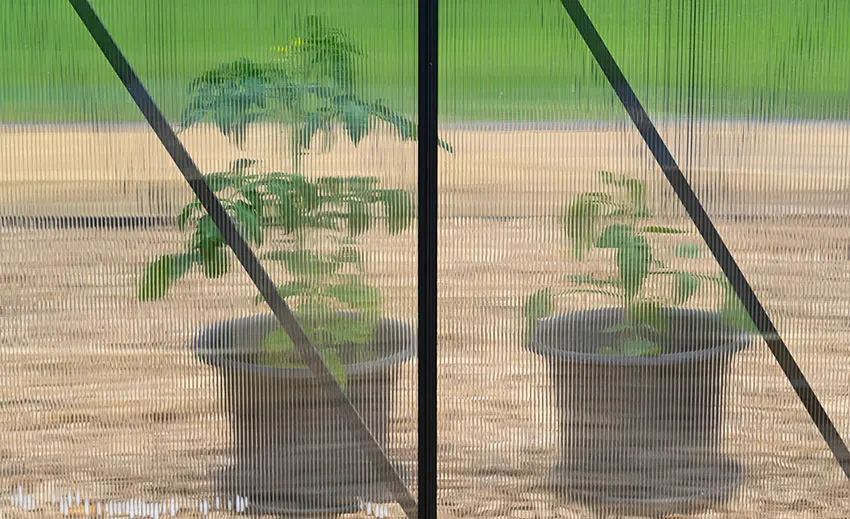 How to clean outside windows with screens?
• Pressure/Power Washing
• Hose Washing
• Lint Roller Products (Use a paint roller to reach high windows)
How do you clean screens without removing them?
• Lint Roller
• Magic Eraser
• Vacuum
• Pressure Washing
• Hose Washing.
• Magnetic Duster (Telescoping Extension Magnetic Rod)
For more related article content, visit our gallery of the types of windows shades here.