Welcome to our guide of sofa styles to help you find the right one for your home's living room.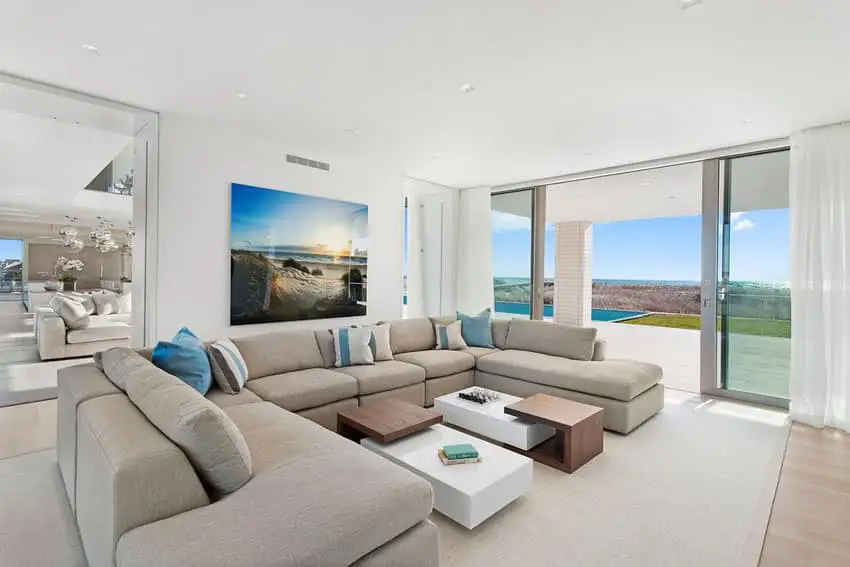 Choosing the right sofa is of utmost importance when it comes to decorating your living room space. Everything from the color of the sofa to its size and style adds to the look and feel of your space.
It goes without saying that a sofa should be chosen according to the desired theme of your living room. From blending well with the décor to standing out as a statement piece in your home, a sofa can be much more than just a piece of furniture.
For all those planning to buy a sofa, here is the ultimate guide to selecting the right one. Being such a versatile furniture, sofas as available in a wide range of styles, sizes and shapes to choose from. But making your decision much easier is this all in one article with all the necessary details you need to know while getting a sofa for your home.
Types of Sofa Styles
If a home is like an empty canvas, you first begin by placing the largest pieces of furniture. Choosing the right type of sofa enables your living room to look the way you intend it to be. From blending in with the rest of décor to being functional, a sofa needs to be all that and more. Know all about the different sofa styles that you can choose from.
Chesterfield Sofa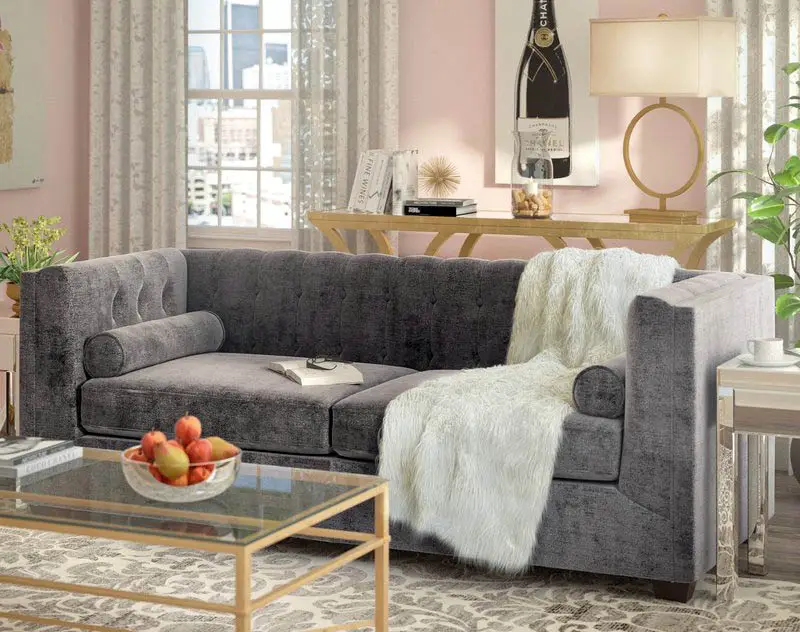 See this Chesterfield sofa at – Amazon [sponsored link]
The chesterfield is one of the most popular styles of sofa you would often find at homes, offices and even libraries. The chesterfield sofa is known by its distinct back tufting. The sofa style dates back to the 18th century, when the Earl of Chesterfield, England summoned to create a sofa feature that wouldn't wrinkle the suits of Englishmen while being seated on the sofa.
Made with utmost attention to detailing to seat people comfortably, the chesterfield sofa became popular over the centuries to be a part of every home.
Made best in leather and leatherette, the chesterfield sofa can have two, three or even a four seater capacity. The best way to recognize a chesterfield sofa is its tufted back and rolled arms that are almost the height of the back.
Tuxedo Sofa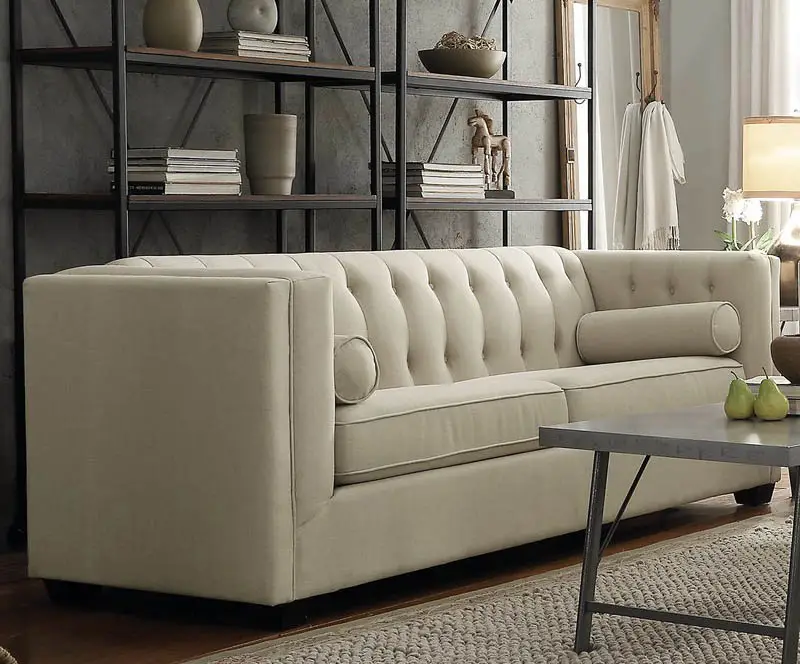 Modern tuxedo sofa from – Amazon
A tuxedo sofa has a distinctive look and feel which makes it a very elegant choice for homes. The tuxedo sofa style has a raised arm and back which is at the same height. The continuous run of back into the arm of the sofa makes it a super stylish piece of furniture to invest in.
A tuxedo style sofa flaunts a very luxurious and upscale look, seamlessly making your living room look expensive and modernistic.
The sofa back can have a variety of textures and stitching details, the most popular one being the tufted tuxedo sofa also called a Chesterfield tuxedo sofa. A tuxedo sofa is usually a two or a three-seater sofa with raised legs.
Cabriole Sofa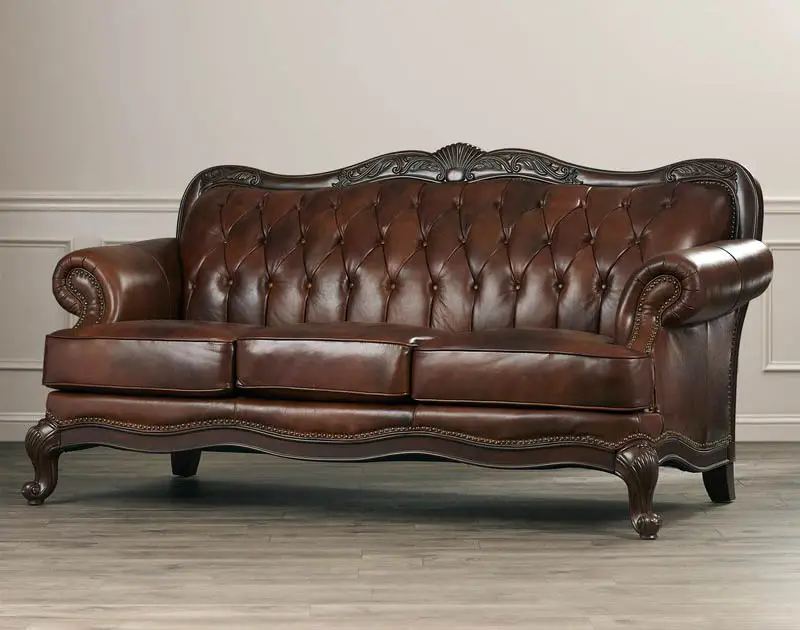 Cabriole leather sofa – See at Amazon
Carrying the signature curved leg style, the cabriole sofa flaunts a Victorian flair. Made famous in the early half of the 18th century, the cabriole sofa is associated with the Queen Anne, Louis XV and Chippendale furniture designs.
With curved legs, the cabriole sofa instantly becomes a classic design that adds the right bit of glamour and statement to your space.
Whether it is standing out in a modern décor or blending well into a classic home, the cabriole sofa is comfortable and stylish in its own way. The popular cabriole sofa is a two seater one, though it is now also available in three seaters. Fully upholstered, the cabriole sofa has exposed wooden legs and slightly lower arms than the back.
Camel Back Sofa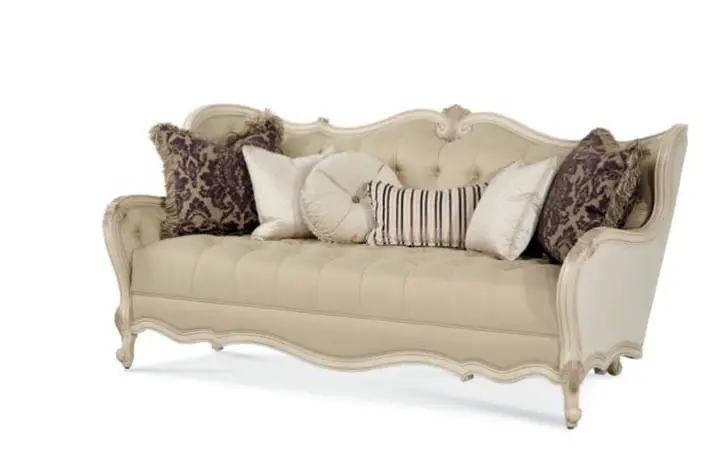 Camel back sofa with tufted design – See this at Amazon
The camel back sofa carries the distinct feature of having an arched back. A typical camel back sofa has a beautiful curve at the back that showcases a slight rise in the middle, then a drop and then again a rise at the ends.
The distinctive feature of the sofa is largely associated to the famous cabinetmaker and furniture designer Thomas Chippendale who influenced the English décor industry phenomenally.
Some of the other features of a camel back sofa includes full upholstery, rolled or box arms and exposed legs. It usually doesn't have attached back cushions, so you can add on some throws pillows to make it much more warm and inviting when placed in a living room set up.
Lawson Sofa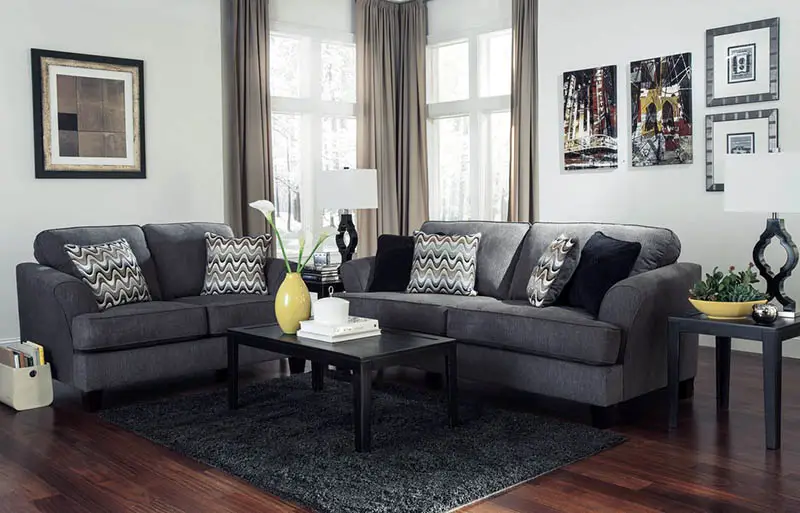 Lawson sofa loveseat – see at Amazon
The ultra comfortable Lawson sofa was made to provide utmost ease while being. Thomas W Lawson, an American businessman and author, commissioned the making of a sofa that would provide a very cushy and comfortable feel. And that is how the Lawson sofa came into existence with its distinctive generously cushioned back and seat. Lawson sofas have ever since gained much popularity and likeness.
You can easily recognize a Lawson with its cushioned back, short wooden legs and rolled arms. It comes fully upholstered and has a very welcoming look. The original Lawson sofa has been designed in many different ways to make it look extremely stylish. Expect trims like piping details and nailhead embellishments along the border on the Lawson sofas available in the market.
The Bridgewater Sofa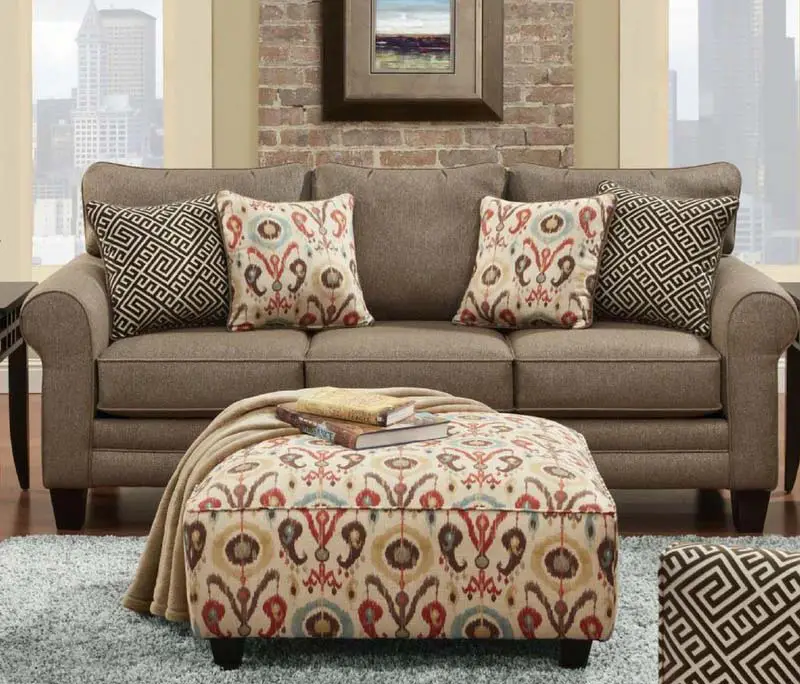 Contemporary style Bridgewater sofa
With strong English features, the Bridewater sofa style is known for its comfortable and casual appeal. It is perfect for family homes, where you often sit and enjoy movies together or gather for tea time chats. It has a softly rolled back and curved arms with good amount of back cushioning that extends a very warm and comfortable appeal to it. Its powerful English feature is highlighted by a skirted base which covers the legs, making it look full upholstered.
Mid-Century Modern Sofa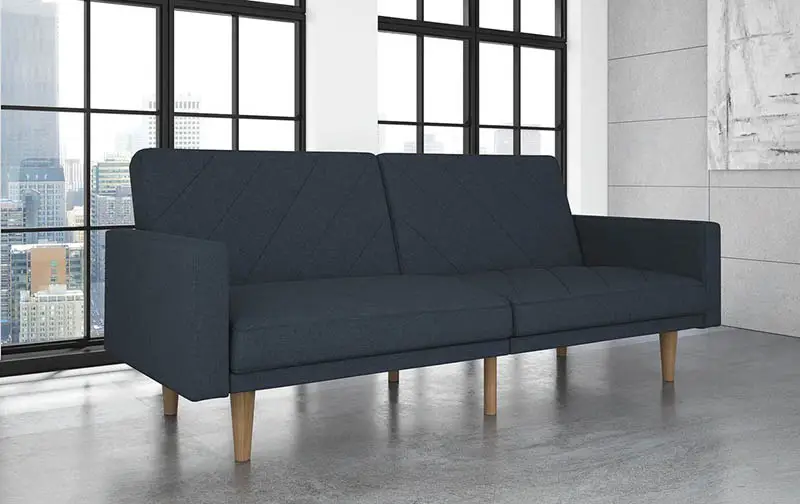 Mid century modern sofa – Shown from Amazon
Mid-century modern refers to a period of design movement which took place between the 1930's and the 1960's. This period came up with new ideas and ideologies of furniture making, where functionality was given utmost importance. The Victorian age which popularized curves and ornate detailing took a backseat during the modern era.
The new style of furniture making kept the structure of the furniture to its basics avoiding any kind of orate detailing and cushioning. A mid-century modern furniture is characterized by its tapering or straight exposed wooden legs, straight lines and clean edges.
The retro look of the furniture was backed by geometric shapes and minimal designs. A mid-century modern sofa when placed in the right décor instantly brings in sophistication and elegance to your living room.
Knole Sofa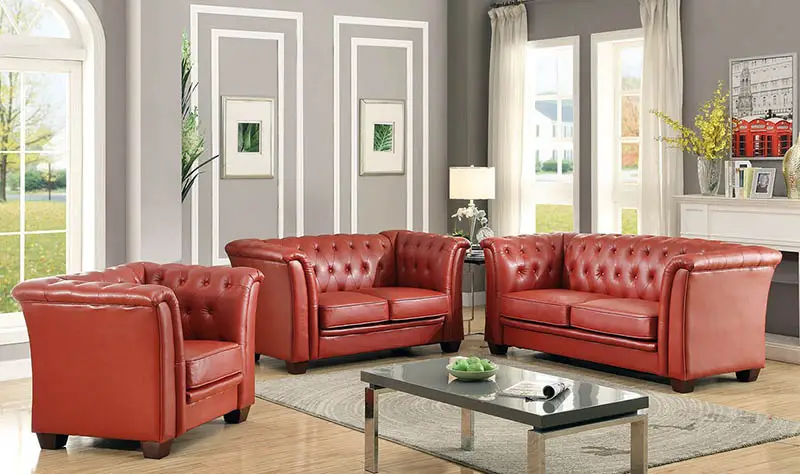 Knole sofa and loveseat
Knole Sofa is one of the oldest forms of sofa dating back to the 1600's. Before the sofa designs were made, settee were used popularly. An upholstered form of the settee was ordered for Knole, a historic English house.
Ever since the knole style became the newest form of sofa featuring an upholstered straight back and adjustable arms. A knole sofa would usually have finials with cords holding the back and arms together.
Traditional Sofa Styles
Indeed, traditional sofa styles are widely recognized due to their timeless, versatile charm, henceforth they are ideal for homeowners who are fond of achieving ageless style and elegance within their beloved homes. What is the usual look of a traditional sofa? Well, such sofas frequently have rolled armrests, carved wooden legs with intricate details, and luxurious upholstery.
You may be tempted to choose a sofa on looks and size alone, but paying attention to how it's made will give you a clue to its longevity. – Step-by-Step Home Design and Decorating, DK
Most home decor themes that normally incorporate traditional-style sofas are Colonial, Victorian, and Georgian styles. Generally speaking, the materials used in the manufacturing of traditional sofa styles encompass solid hardwood and rich fabrics that are extremely durable and comfortable. Thus, if you are hoping to have that cozy, refined, and rustic vibe in your house, traditional-style sofas would be the way to go.
Different Types of Traditional Sofa Styles
• Chesterfield: This traditional-style sofa is recognized for its rolled armrests and button-tufted backrests. The upholstery material used in Chesterfields is routinely leather, whereas the framing is made out of carved, sturdy wooden legs.
• Lawson: Lawson sofas have a minimalistic, linear-lined style that comes with either rolled or squared arms. Such fabrics used are made out of either damask or chenille, and the paddings are usually loose. The frames are typically made out of wood as well.
• Wingback: This traditional sofa style is known for its high, comfy backrest that features wing-like curves, which are engineered to prevent the occupant from drafts. Velvet or brocade are the usual upholstery materials, while the framing is frequently constructed of hardwood, with ball-and-claw feet.
• Camelback: The arched armrest, which mimics the hump of an actual camel, is the main design feature of this traditional sofa style. The feet are usually claw-looking, whereas the upholstery options are commonly made out of fabrics with unique patterns like floral or damask.
Contemporary Sofa Styles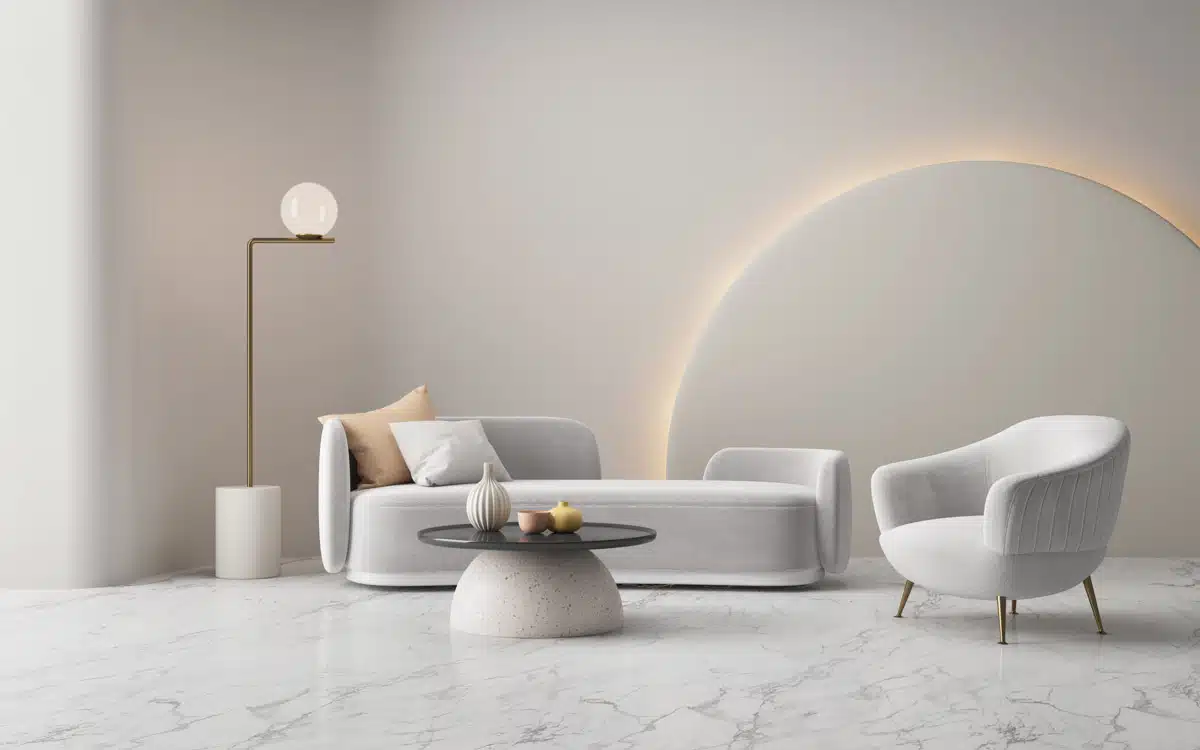 The contemporary-style sofa is the epitome of new-age design. This sofa style is slightly the opposite of the above-mentioned sofa style, the traditional one, as contemporary sofa styles are more on offering streamlined aesthetics and functionality. Such sofas have neat lines, minimalist elements, and an emphasis on open living spaces.
Moreover, the color scheme that contemporary sofa styles have is typically leaning toward neutral colors and monochrome options. This exudes a hint of minimalism and elegant style. Most of the time, the interior design themes that are found in suburban residences to urban lofts incorporate contemporary sofa styles.
Most of the time, contemporary-style sofas are applied in living spaces where natural lighting, neat surfaces, and pristine layouts are of utmost importance. Moreover, glass, chrome, and leather are some of the most frequent materials seen in contemporary-style sofas. There are also customizable and modular selections that enable homeowners and guests to customize their seating needs.
Different Types of Contemporary Sofa Styles
• Track Arm: This furniture piece uses streamlined sofa armrests that run in a parallel direction toward the sofa's base, exuding a hint of minimalism. The upholstery materials are usually leather or microfiber and are neutral-colored. The framing and legs are normally structured of lightweight metal or manufactured wood.
• Modular Sectional: Modular sectionals are flexible contemporary sofas that are made out of arrangeable individual sections to function according to your seating needs. Faux leather or linen are modular sectional sofas' common upholstery materials; the framing is either metal- or hardwood-made.
• Tuxedo: Boxy and symmetrical design arrangement is what defines tuxedo sofas. The backrests and arms are built at the same height, including sleek lines and premium fabrics like textured linen or tweed. What holds this contemporary sofa is either engineered wood or solid hardwood.
Mid-Century Modern Sofa Styles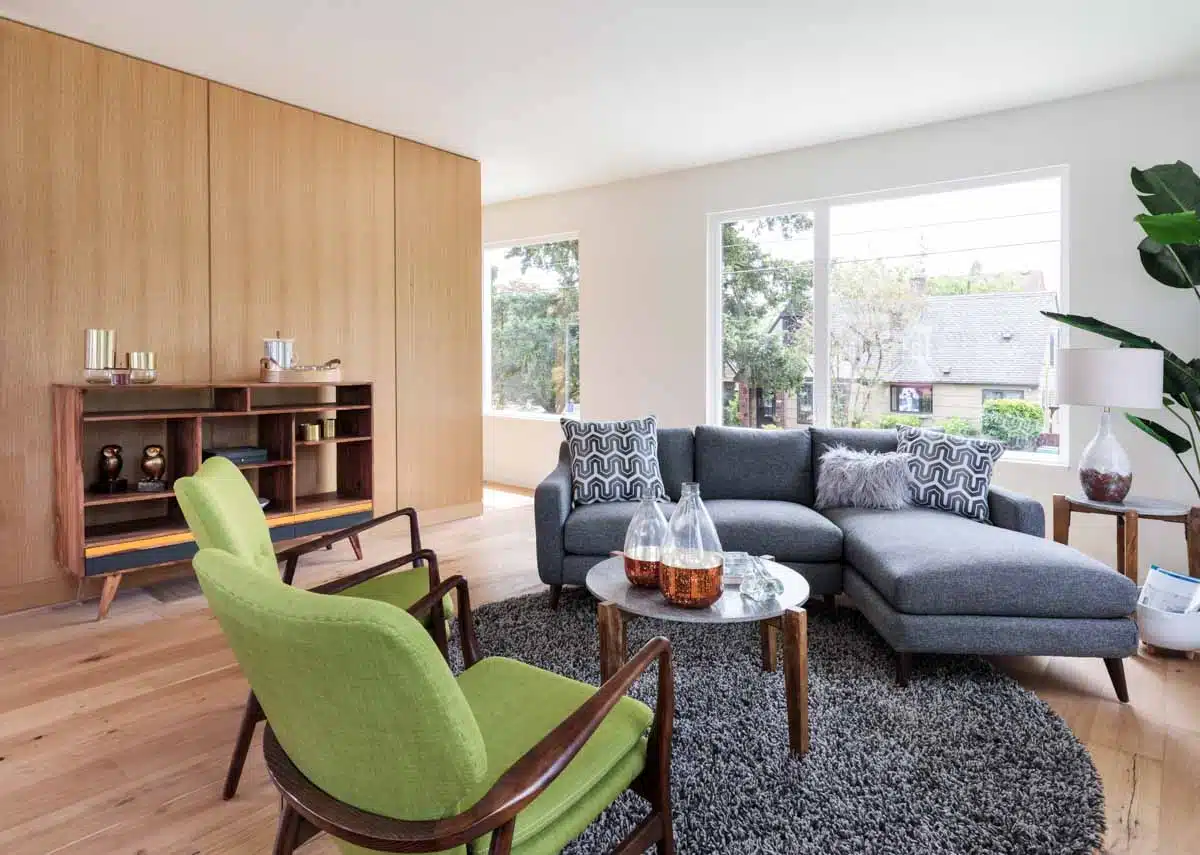 Harkening back to the design theme that skyrocketed in the mid-20th century, mid-century modern-style sofas are primarily renowned for their naturalistic form, simplicity, and practicality. For the most part, the legs of such modern sofa styles are tapered along with clean lines.
The colors used in mid-century modern-style sofas are usually organic such as green, beige, brown, and the like. However, these sofas are often combined with vibrant colors as their goal is also to combine nostalgia with an ageless sense of fashion. Usually, those homes that are inspired by retro details (design styles in the 1950s and 1960s) incorporate this style of sofa.
The materials that are commonly used in mid-century modern-style sofas are teak wood along premium-grade fabrics. Indeed, the capability of these sofas to enrich a space with depth and character while retaining a seamless appearance proves that they are a classic option for many interior designs.
Different Types of Mid-Century Modern Sofa Styles
• Eames-Inspired: This sofa is the ultimate depiction of mid-century modern styles of sofa as it has a minimalist look and is customarily upholstered in top-grade fabric or genuine leather. What sets this sofa style apart is it exposes the natural beauty of the wooden legs and its elegantly crafted button-tufted cushions.
• Gondola: Unique silhouette is the main feature of Gondola sofas; this also evokes a hint of that classic mid-century modern vibe. The shape of this sofa is normally asymmetrical.
One of its armrests is normally higher than the other since the goal is to replicate the look of a gondola boat. Boldly designed fabrics like tweet or boucle are habitually used, whereas the frames are often made of metal or hardwood.
• Scandinavian: Celebrated for its practical functionality, Scandinavian-look sofas focus on having undecorated, raw design. The upholstery materials are either linen or wood. The colors of these sofas are usually muted and the framing materials are typically made out of light-colored solid hardwood. In general, their legs are tapered.
Sectional Sofa Styles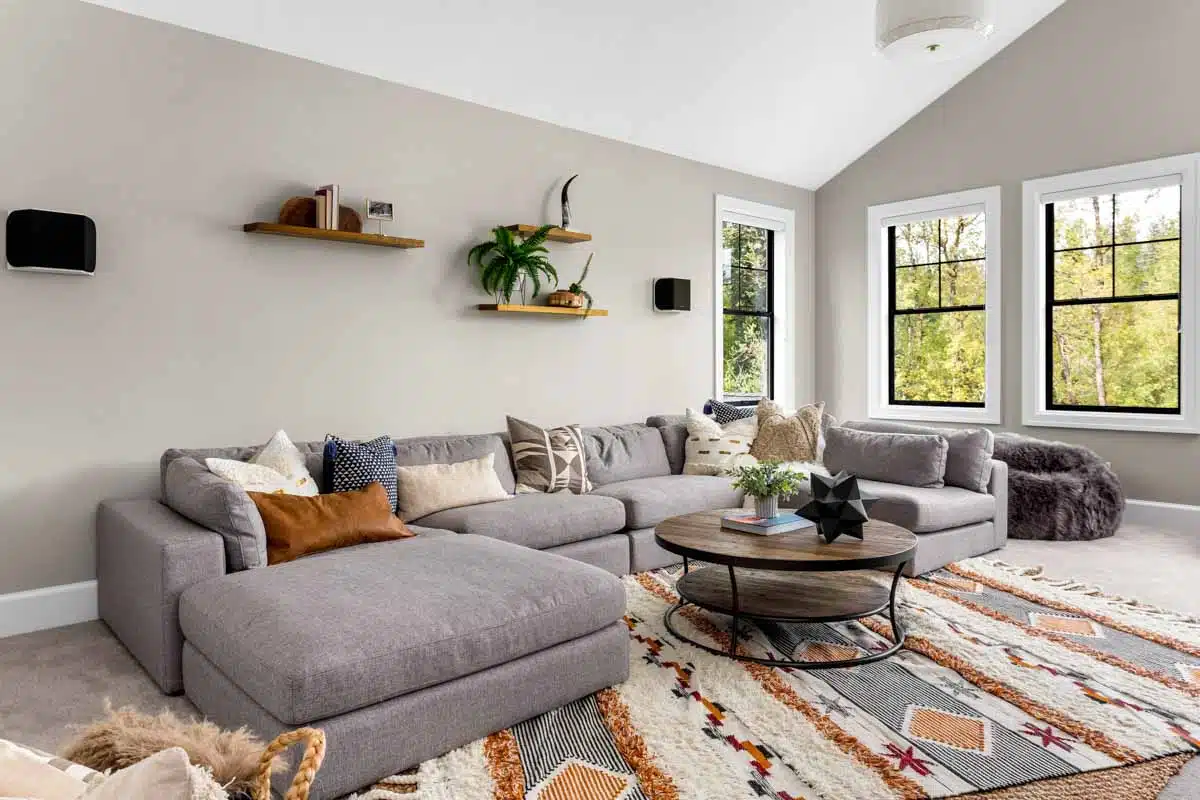 Pure comfort and maximum luxury define sectional sofa styles, henceforth making them suitable for mansions and expansive houses. Such sectional-style sofas are available in different types, primarily U-shaped or L-shaped. This enables designers and homeowners to customize various seating arrangements within their living space.
Among the main benefits of sectional sofas is that they can give a spacious seating space while maximizing the usage of space. For those homeowners who are fond of entertaining guests or organizing gatherings, sectional-style sofas may be the best option. What's more, they typically feature built-in storage spaces, which help enhance their practicality.
What are the materials that are typically used in sectional-style sofas? Well, the upholstery materials are customarily made out of soft, durable fabrics, whereas the framing is constructed of either hardwood or metal frames.
The usual locations of sectional sofa styles are those spaces with open floor plans as they coordinate in order to maintain cohesiveness. Their spaciousness allows homeowners to rest comfortably.
Different Types of Sectional Sofas
• U-Shaped: This type of sectional sofa is very spacious, which can help accommodate more occupants. The U-shape is achieved as the sofa is composed of 3 sections.
• L-Shaped: This sectional sofa variety is a popular option for either compact or minimalist-themed homes. The L-shape is formed due to the sofa's right-angle configuration.
• Curved: If style and aesthetics are your main focus, curved sectionals may be the right pick as they feature circular, eye-catching seating arrangements. This sectional sofa is suitable for encouraging social interactions between families and guests.
Sleeper Sofa Styles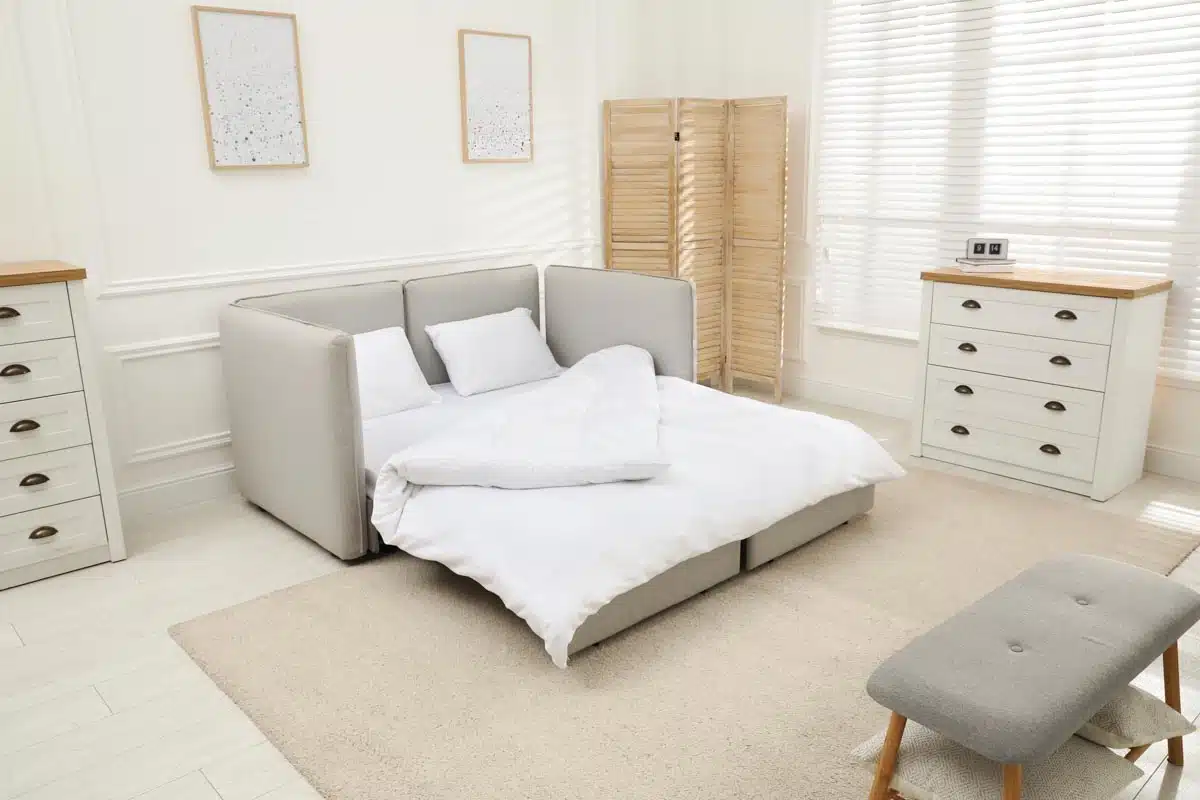 For those homes where space is essential, sleeper sofa styles would be the most ideal selection as they offer a dual-purpose approach. Usually, these unique sofas feature comfortable seats with a hidden bed, thus offering a functional solution for accommodating guests who will stay overnight.
The space-saving structure of sleeper sofa styles is their best feature. What then, are the available variations for this sofa style? Well, they are frequently seen in certain sizes – loveseats, 3-seater couches, or full-sized sofas – however, what sets them apart from traditional sofas is that they have discreet mechanisms that allow them to transform into comfy beds.
The mattress that is used in this sofa style varies from regular to memory foam, making sure that you'll still have high-quality sleep. You just have to ensure that the mattress that is used in your prospective sleeper sofa can provide you with much-needed comfort, making sure that your body, particularly your back, will stay relaxed whenever you sleep on it.
In addition, sleeper sofas can be integrated flawlessly into a wide array of interior design styles, whether it is contemporary, traditional, or transitional. The upholstery can be made out of leather or fabric.
For small apartments or mini houses, sleeper sofa styles may be the way to go. Those studio-type houses may also be able to accommodate these sofas so homeowners can both sit and sleep on them. In a nutshell, these sofas can work as a sofa during the day and a bed during the night.
Different Types of Sleeper Sofa Styles
• Traditional Pull-Out: Design-meets-functionality is the primary goal of this sleeper sofa. It just looks exactly like a normal sofa but it contains an unobscured mattress that can be easily pulled out to convert into a bed. The upholstery is often made out of high-grade fabrics like damask or chenille.
• Futon: This Japanese-style sleeper sofa is indeed a space-saver, which features stable fabric materials like leather and microfiber. Futons also have a streamlined framing that can be conveniently transformed into a functional, comfy bed.
• Daybed: Daybeds emphasize versatility and comfort as they ordinarily use soft fabrics like cotton or linen. Whether you are searching for a comfy seating place or a bed, daybeds are the way to go.
• Click-Clack: This sleeper sofa has a creative mechanism that allows it to magically turn into an actual bed – all you have to do is adjust the backrest, and voila – you'll have a flat, comfy sleeper. Microsuede, textured fabrics, or faux leather are the typical upholstery materials for click-clack sleeper sofas.
• Sectional Sleeper: Sectional sleepers are basically sectioned into 2-3 pieces but can be effortlessly converted into a sleeping bed. Their upholstery materials are generally easy to maintain like microfiber or faux leather. Truly, sectional sleepers can accommodate multiple sleepers when they are transformed into beds.
• Loveseat Sleeper: Loveseat sleepers are compact but can still function as decent sleeper beds. This may not be able to comfortably accommodate tall people since they are merely designed for small living spaces.
• Ottoman Sleeper: Although not that common, ottoman sleepers are quite a smart yet space-saving solution for your guests who immediately want to stay in your house overnight. Ottoman sleepers are extremely multifunctional – they work as sofas or coffee tables during the day and can work as beds during the nighttime.
Reclining Sofa Styles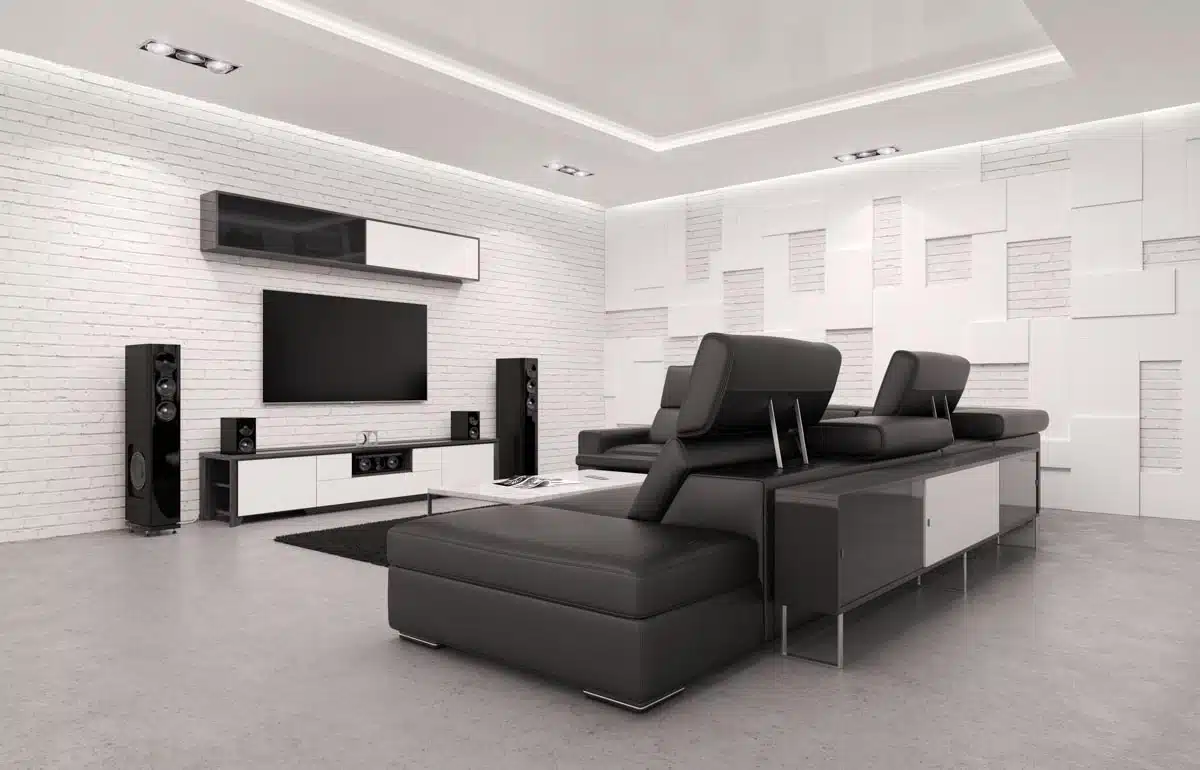 Reclining sofas are all about luxurious comfort and utmost relaxation. Hence, they are ideal for homeowners who love to unwind after a long tiring day. Reclining sofas, as the name states, have a reclining feature that allows the occupants to lounge, put their feet up, and even sleep in a relaxed position.
The reclining mechanism may either be manual or powered by an electronic machine. Moreover, there are lots of reclining sofa styles that have integrated charging ports and good-quality cup holders for added practicality.
Most of the time, recliners use soft, top-grade upholstery materials to further function as a relaxing haven for homeowners – ultra-soft fabric or genuine leather are the common materials used. The cushioning is quite thick and the seating design is extremely ergonomic, ascertaining utmost comfort and extended sessions of lounging.
Sofa recliners are often seen in lounge rooms, home theaters, and any place where relaxation is of utmost necessity. Such reclining sofas represent a comfy retreat for both householders and guests.
Different Types of Reclining Sofa Styles
• Traditional Reclining Sofa: This combines timeless design with ultimate reclining comfort. Leather and chenille are its usual upholstery materials. The reclining system is normally basic and manual-operated.
• Power Reclining Sofa: This recliner is all about modern comfort and convenience. Power recliners are customarily upholstered in microfiber or faux suede and have automatic, electronic controls for user-friendly technology-based command and comfort.
• Manual Reclining Sofa: This recliner merely depends on a basic lever mechanism for the user to customize the sofa's reclining direction straightforwardly.
• Wall-Hugger Recliners: These recliners are ideal for tight spaces as they are exceptionally space-saving. They are commonly upholstered in either linen or twill and are situated near walls.
• Theater-Style Reclining Sofa: As the name states, this recliner is designed to be placed in home theaters to provide a cinematic experience. Theater-style recliners are generally fabricated of microsuede or faux leather, along with cup holders and phone storage.
• Rocker Reclining Sofa: To further enhance the occupant's rejuvenation, this recliner also uses the power of the rocking mechanism to provide a relaxing motion. Traditionally, the fabrics used in the upholstery are plush fabric or velour.
• Lift Reclining Sofa: If some of the members of the family have mobility limitations, lift recliners would be of great assistance as they can be lifted to help the occupant sit or stand conveniently.
• Modular Reclining Sofa: This recliner may consist of modular sections, as the name states. Modular recliners can be easily controlled by the user to achieve their preferred seating position.
Leather Sofa Styles
Genuine leather sofa styles always mean business – they are the absolute depiction of luxurious sofas. Whenever you think of any premium, high-class sofas, there's no doubt that leather sofas come initially into our minds.
Leather sofas exude timelessness and elegance, and as the appellation indicates, these sofas are crafted of premium leather that is sure to become more beautiful over time. There are different types of leather that are used in leather sofas, such as:
• Full-Grain
• Synthetic (Faux)
• Top-Grain
• Corrected-Grain
• Split
• Bonded
• Aniline
• Semi-Aniline
• Nubuck
Nonetheless, the primary perk of leather sofas is their extreme longevity and durability. They are widely recognized for their capability to endure daily wear and tear while remaining eye-pleasing.
Normally, leather sofas do have timeless designs with certain details such as rolled armrests, tufted paddings, as well as nailhead trims. Moreover, leather sofas are able to fit into a vast array of interior design themes, which usually include modern, transitional, and minimalist.
Ultimately, leather sofa styles function as statement pieces, hence they are ideal for varied living rooms dimensions, executive workplaces, and formal lounge spaces.
Fabric Sofa Styles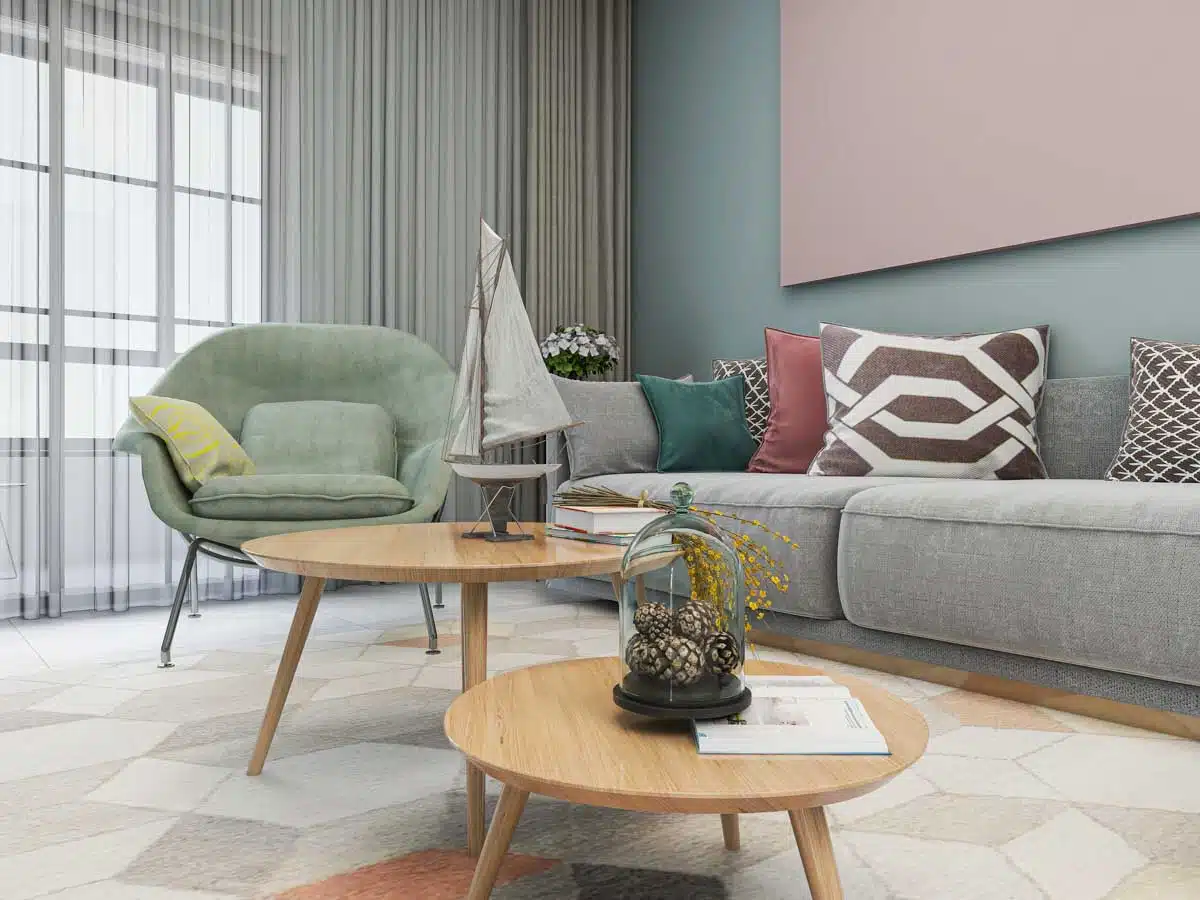 If comfort and coziness are your main priorities, no doubt fabric sofas are a smart option for any living space. Indeed, fabric sofa styles are obtainable in a very broad array of styles, patterns, and details.
They offer limitless selections for customization, thus making them a multifunctional choice for various home designs. The fabric materials that are often used in these sofas are:
• Linen
• Cotton
• Velvet
• Microfiber
Most of the cushions in these sofas are extremely plush, which makes them comfy to sit and sleep on. Fabric sofas are your secret weapon when it comes to creating a very welcoming and comfy ambiance within your house. Truly, style and comfort will go hand in hand with fabric sofas.
The diversity of the materials used in fabric sofas enables homeowners to pick the fabric type that ideally complements their personality, tastes, and lifestyle. Also, what makes fabric sofas exceptional is their adaptability to a vast spectrum of interior design styles, whether it is bohemian, casual, traditional, transitional, formal, or minimalist.
Velvet Sofa Styles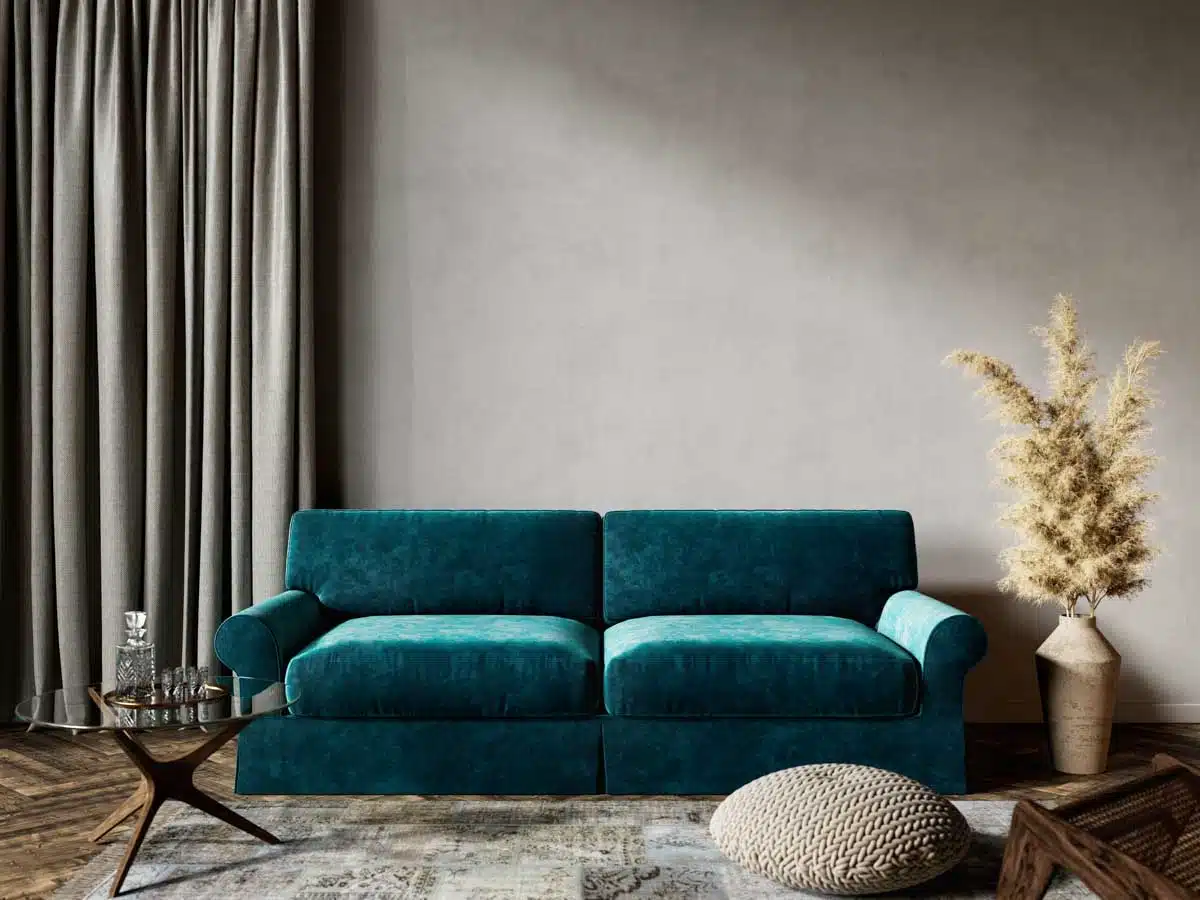 Are you a fan of bringing opulence as well as a hint of indulgence to your current space? If yes, velvet sofa styles may be the way to go. Such velvet sofas are often defined by their luxurious velvety smooth upholstery that adds eye-popping and smooth texture along with a sense of glamor. What's more, velvet sofas customarily have that flawless feeling that makes the occupant feel comfy and relaxed.
Establishing a cozy and sophisticated ambiance in a certain space is what velvet sofa styles can provide. Those plush and relaxed-looking details of the velvet material incorporate dimension to your space, helping it increase its quality of being welcoming and pleasant.
Furthermore, velvet sofas can be purchased in a broad variety of design themes and styles. You can see velvet sofas in timeless tufted styles or modern, sleek silhouettes. The colors that are always observed in velvet sofas come in precious, bold hues like:
• Sapphire Blue
• Deep Burgundy
• Ruby Red
• Emerald Green
If you want to add a focal point in your room, placing a velvet sofa would be a wise decision. The materials used in building velvet sofa styles are usually metal frames, whereas the cushioning is often made out of high-density foam.
Outdoor Sofa Styles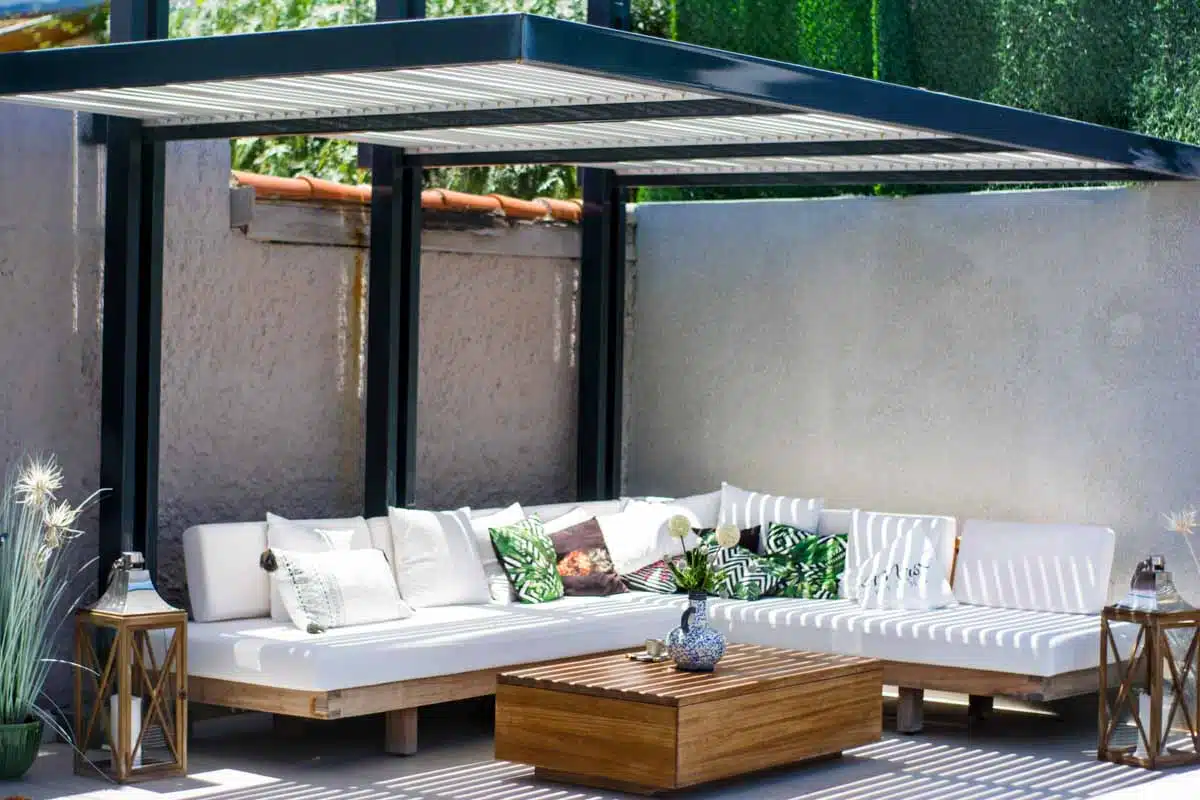 As the name of the sofa style tries to indicate, outdoor sofas are not meant to be installed indoors but outdoors. That simply means that outdoor sofas are constructed to withstand the elements that are generally faced outdoors. Outdoor sofa styles are typically made out of weather-impervious materials, including:
• Teak Wood
• Wicker
• Rattan
• Bamboo
• Aluminum
Additionally, the framing that is frequently used to construct outdoor sofas is marine-grade to ensure they can endure even the harshest outdoor situations. What is the main perk of outdoor sofas?
Well, these outdoor furniture pieces are known for their resilience, durability, and weatherproof properties. Generally speaking, outdoor sofas are manufactured to withstand the elements such as rain, sunlight, snow, and even significant temperature fluctuations.
The cushions and fabrics that are normally used in outdoor sofas also have UV-resistant properties that will ascertain their appearance and quality over time.
Aside from that, outdoor sofa styles do have paddings and fabrics that have quick-drying properties, which means they can be used in outdoor sofas that are situated beside the swimming pool.
Different Types of Outdoor Sofa Styles
• Patio Sectional: These outdoor sofas are sectioned into 2-3 sections, and the materials used are extremely weather-resistant such as aluminum or wicker. This outdoor sofa commonly includes plush cushions and is available in modular design selections as well, making it ideal for managing outdoor social gatherings.
• Adirondack: This outdoor sofa variant is solely designed for rustic outdoor environments. The frames are, in general, made of extremely durable, natural materials like tear or cedar. The design is slatted, the armrests are wide, and the back of the sofa is frequently reclined.
• Outdoor Daybed: If you are the type of person who finds relaxing and sleeping outside your house a satisfying activity, an outdoor daybed would be a wise decision. It is commonly constructed of organic materials like rattan, though there are outdoor daybeds made out of waterproof metal. The paddings of outdoor daybeds are richly cushioned, and the size of the entire sofa is typically spacious.
Sofa Arm Styles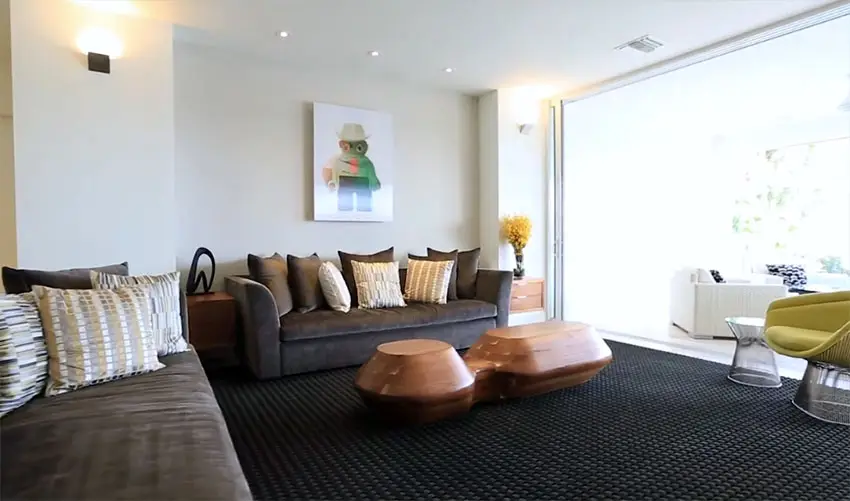 Sofa arm styles can define the look and feel of a sofa till a large extent. Most of the classic styles of sofas have rolled arms or saddle arms adding to its detailing.
These arm styles have been the signature look of the classic era which have been re-designed and blended with modern designs as well for a transitional look. Modern sofas usually carry tuxedo arms, track arms and angled arms. They are sleek and minimalist, ideal for mid century modern and contemporary furniture styles.
Sofa Fabric Types
With the right style of sofa selected for your home, the next step is to choose the fabric type. There are so many types of sofa fabrics available that you need to consider carefully aspects like your lifestyle and the placement of the sofa.
If your living room is a busy area with kids and pets, its better to opt for synthetic fabrics like polyester, nylon and acrylic. Cleaning a fabric sofa can be a challenge in high traffic areas.
Synthetic fabrics are stain resistant and tightly woven to keep the spills at the surface. A lot of people however like natural fabrics, like linen, denim and cotton which gives a very soft and cushy feel to your sofa.
Natural fabrics also get spoiled easily so its always better to use them if you have less activity around the sofa. Leather is an expensive option but definitely one of the best. A leather or leatherette sofa immediately adds an elegant and upscale look to your home.
Sofa Sizes
Before you buy a sofa, it's important that you consider the size of the sofa. What might seem small in the showroom might actually fill up your living room. Check the dimensions for your sofa and see if it fits right in your living room or any other area you want to place it.
Also, it's always good to measure your hallways and doorway to ensure it gets in smoothly. For reference the standard couch length is 35 inches deep and 84 inches long. However the standard sofa dimensions can vary widely between six to eight feet in overall length and 32 to 40 inches in depth.
The general dimension of a three seater sofa styles is 35 inches deep and 84 inches wide while a two-seater loveseat is 35 inches deep and 60 inches wide. The standard sleeper sofa dimensions are 84 inches in width and 90 inches long when fully extended to become a bed.
An L shaped sectional sofa with a two seater and attached chaise usually has a depth of 38 inches and is 114 inches wide. The standard sectional sofa dimensions for a 5 seater is 95 or 98 inches on each side with a depth of 37 to 40 inches.
Visit this page for ideas about couch colors and get tips for matching decor, accents and furniture to get the exact look you want.