Here we share our tête-à-tête chair design guide including what it is, why it's called a kissing chair, where to use it, and the different types.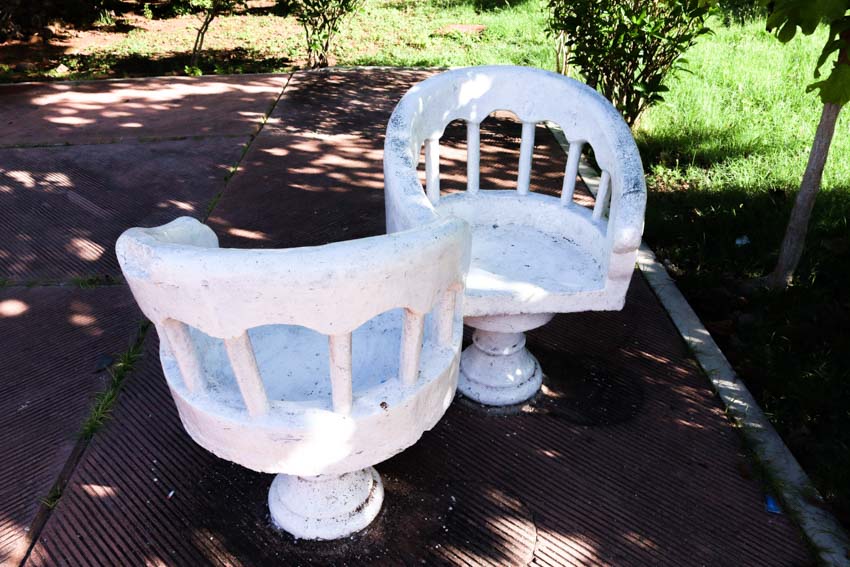 A unique piece of furniture can really become a staple in your decor and help a room stand out. Not to mention, if that furniture offers a functional purpose as well, it's all the better! Here, we'll take a look at tête-à-tête chairs and furniture as well as how you can use them in your own home.
What is a Tête-à-Tête Chair?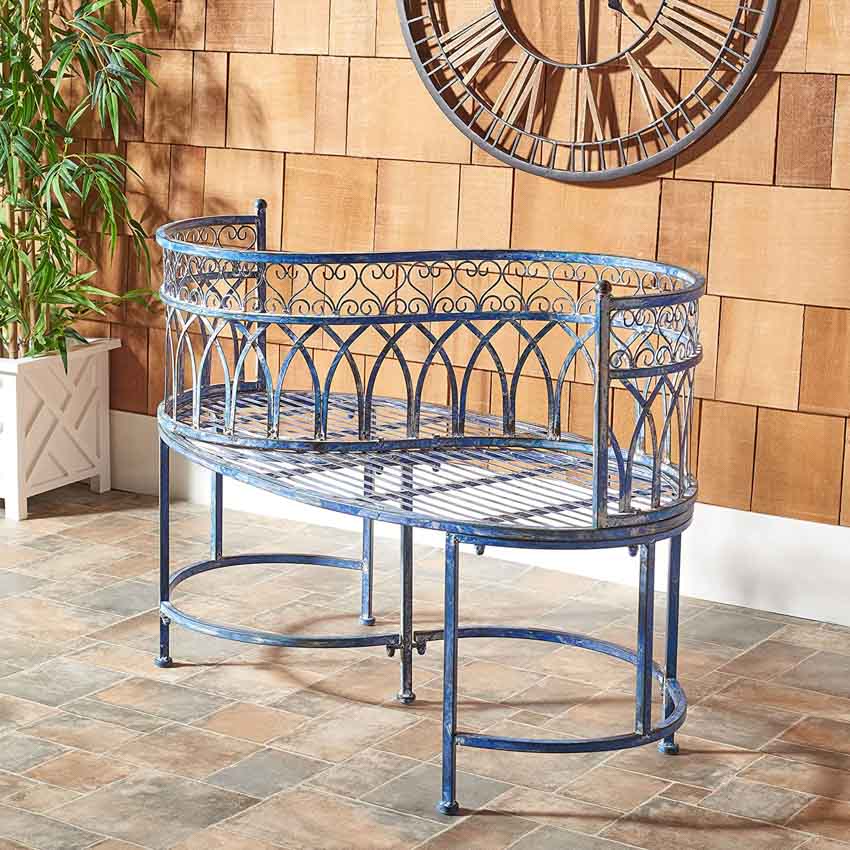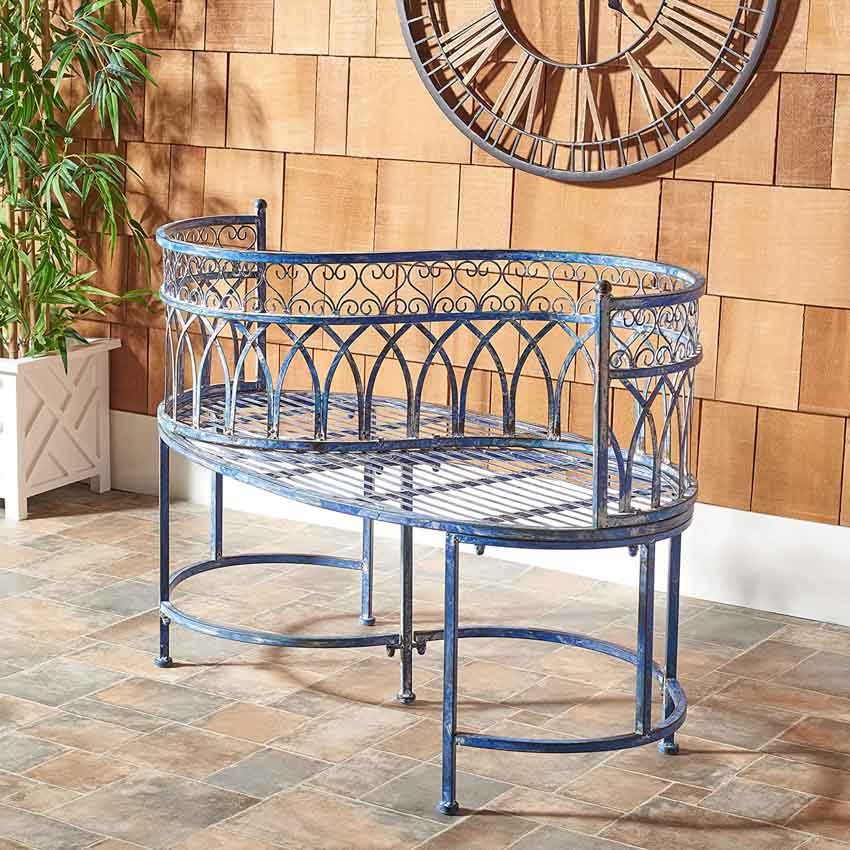 See this metal tête-à-tête chair at Amazon [sponsored link]
The name "tête-à-tête" is French for "head-to-head" which makes sense considering the way that this furniture is shaped. A tête-à-tête chair seats two side-by-side but unlike an option like a standard couch, you're facing in different directions.
Yet, the seats are set back enough from each other that it's easy to see the other person sitting there – hence the name "head-to-head."
There are a few different types of tête-à-tête furniture but the traditional version of it is a tête-à-tête chair. These types of chairs for your interior design usually seat two people and have had a range of uses from its Victorian use of allowing couples to sit together to giving a conversation a little more privacy than usual.
What Is A Kissing Chair?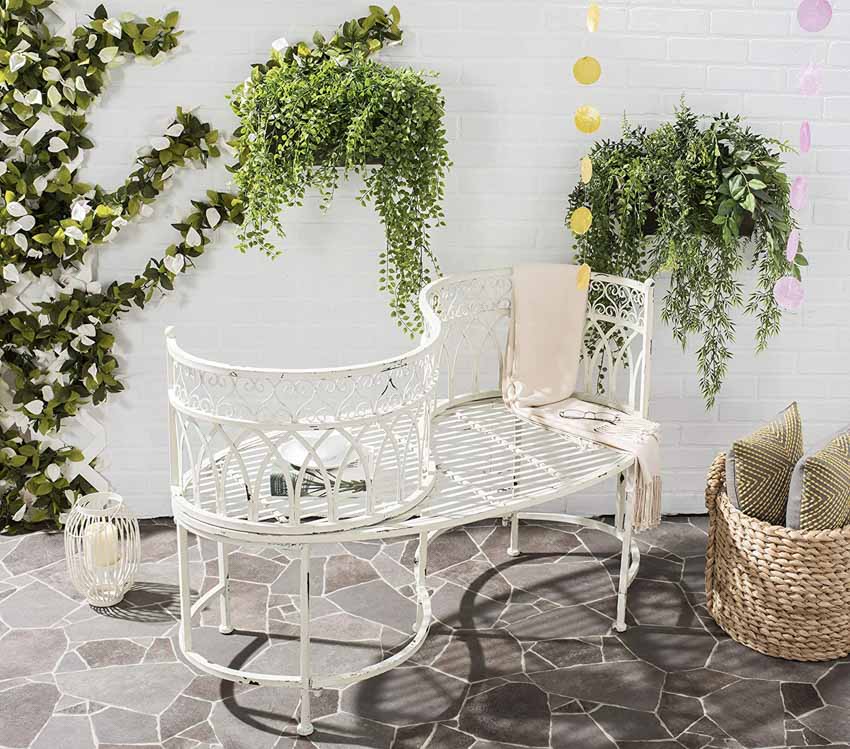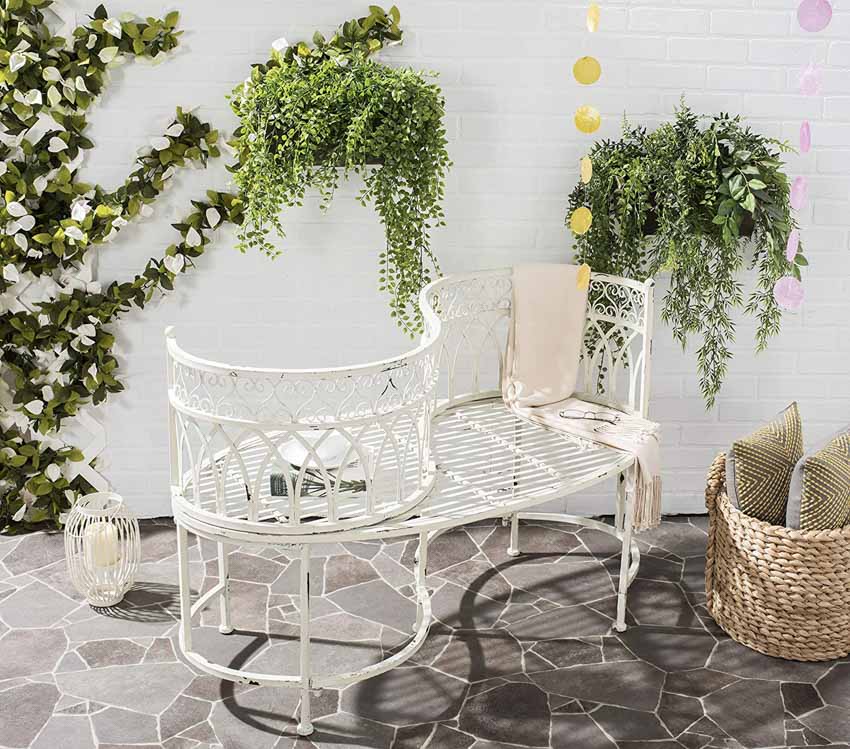 See this garden tête-à-tête chair at Amazon [sponsored link]
Tête-à-tête chairs are known by a variety of other names as well. You might hear them referred to as a gossip's chair, for example. However, a more popular alternative term for these chairs is a kissing chair.
This is because, as we briefly mentioned before, the chair was originally introduced in the 1800s and quickly became a courting chair of choice for Victorian couples. After all, the chair would allow couples to look at one another and sit together without touching.
With such a romantic history, it's no surprise that it's carried on to have other romantic names like a kissing chair. With that said, the term kissing chair is usually reserved for more modern takes on the design.
Where To Use A Tête-à-Tête Chair
There are quite a few different ways that you can incorporate a tête-à-tête chair in your home. If you aren't quite sure, though, we have a few ideas to help you get started!
Since you have seating that's facing both directions, a tête-à-tête chair can be a great piece for the center of the room. Not to mention, since they look so striking, they make a great focal point in a decor scheme as well. Similarly, they're a great choice if you want to bridge the gap between two seating areas in the same room.
All in all, it's among the versatile types of furniture styles, you'll just want to make sure you account for both seats which means making sure you don't keep it in a corner or with one seat too close to a wall.
Types of Tête-à-Tête Furniture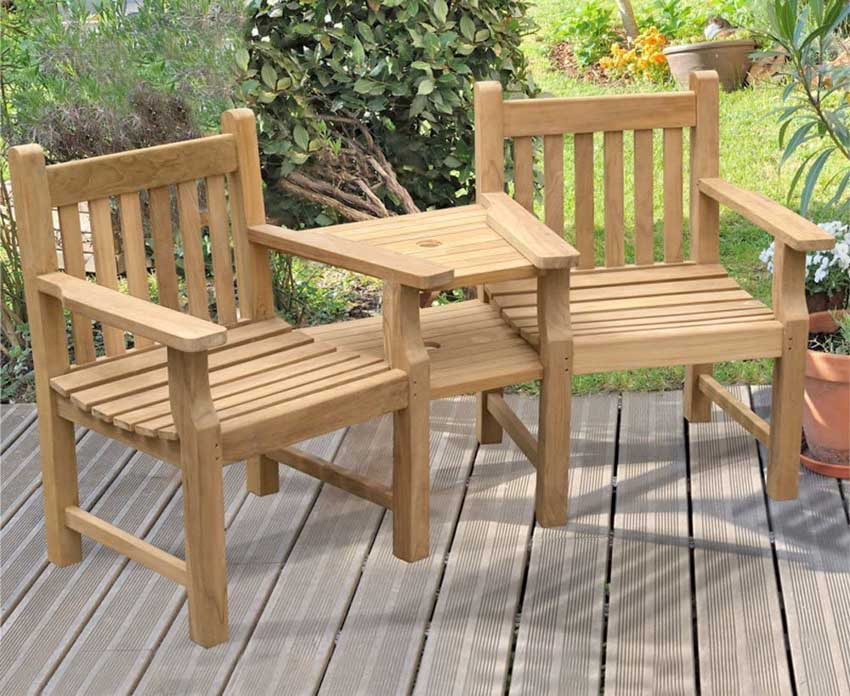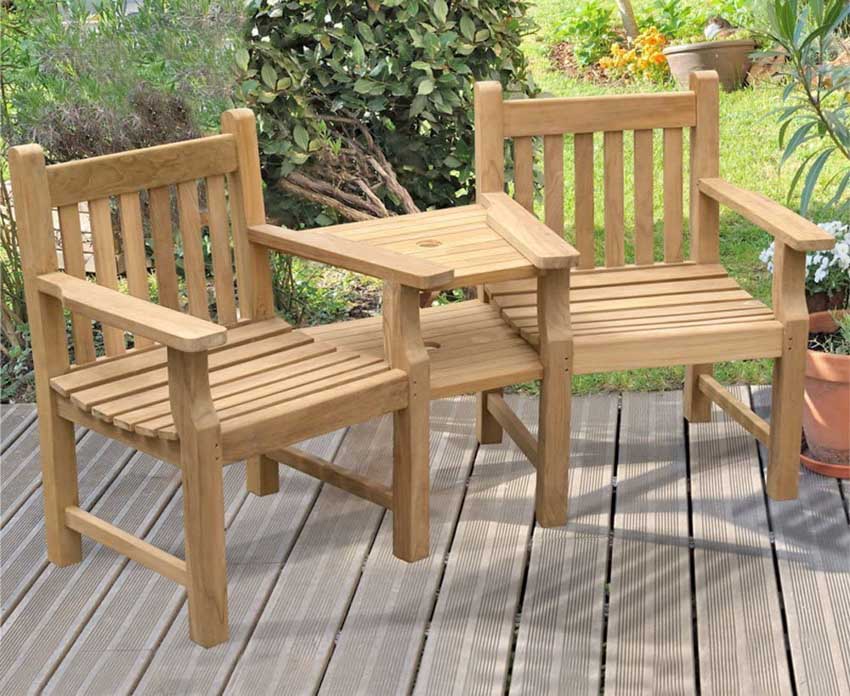 See this wooden tête-à-tête chair at Amazon [sponsored link]
While a tête-à-tête chair is the most common version of tête-à-tête furniture, it's far from your only option. These are some of the other types of tête-à-tête furniture that you might want to consider around your home.
Tête-à-Tête Bench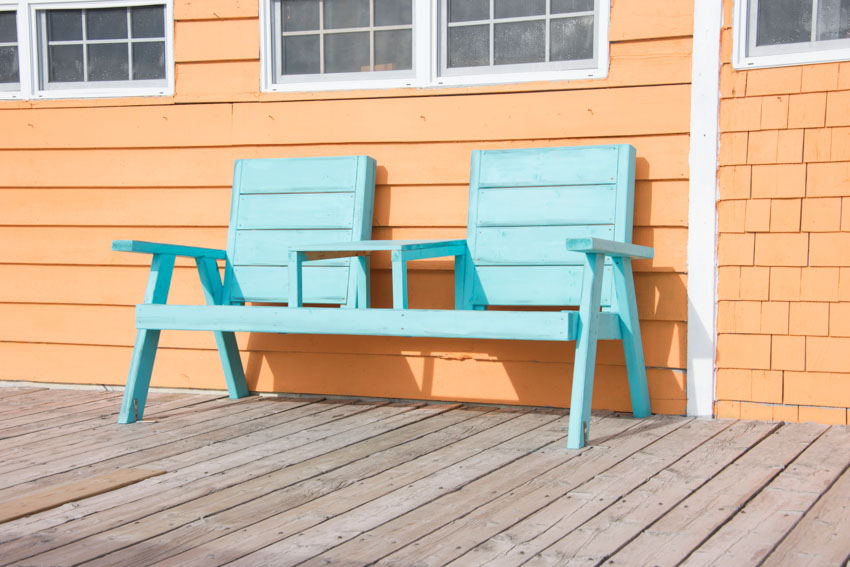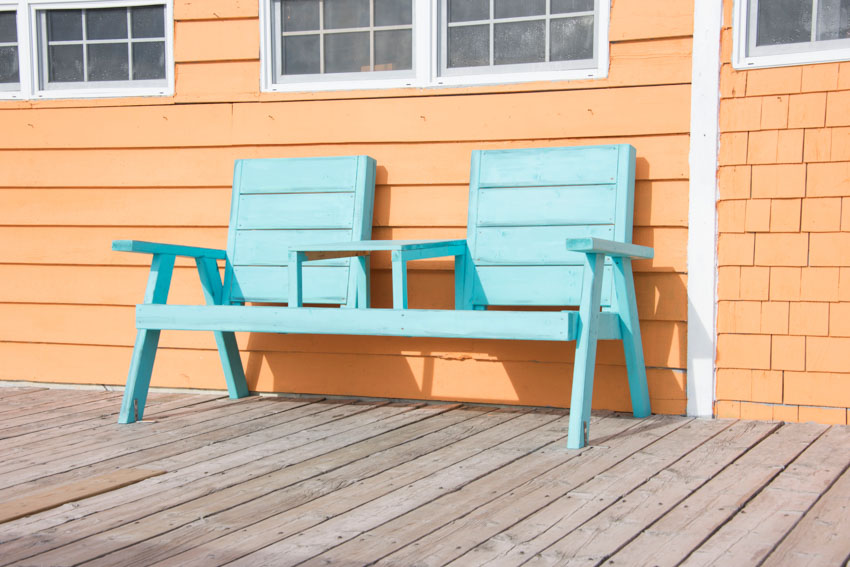 Like a tête-à-tête chair, a tête-à-tête bench still relies on the design of the people seating on the bench facing different directions in an S-shaped configuration. The other aspects of the design can depend on a few different things.
The term tête-à-tête bench may refer to the same thing as a tête-à-tête chair but specifically referencing side-by-side designs rather than more modern, round, three-seat designs. A tête-à-tête bench may also have a longer design than a tête-à-tête chair.
Tête-à-tête benches typically have a design that you might think of when thinking of a standard bench such as the predominant use of materials like metal or wood, even if it's upholstered.
Tête-à-Tête Sofa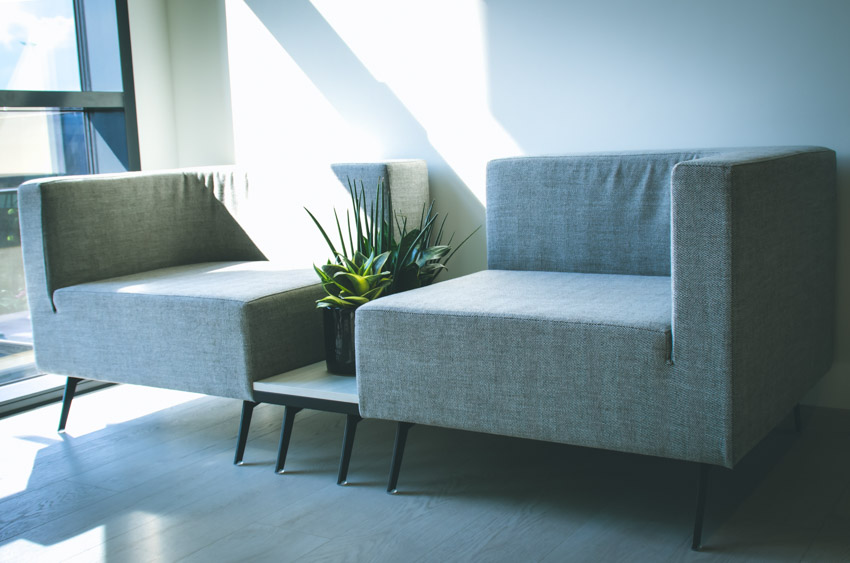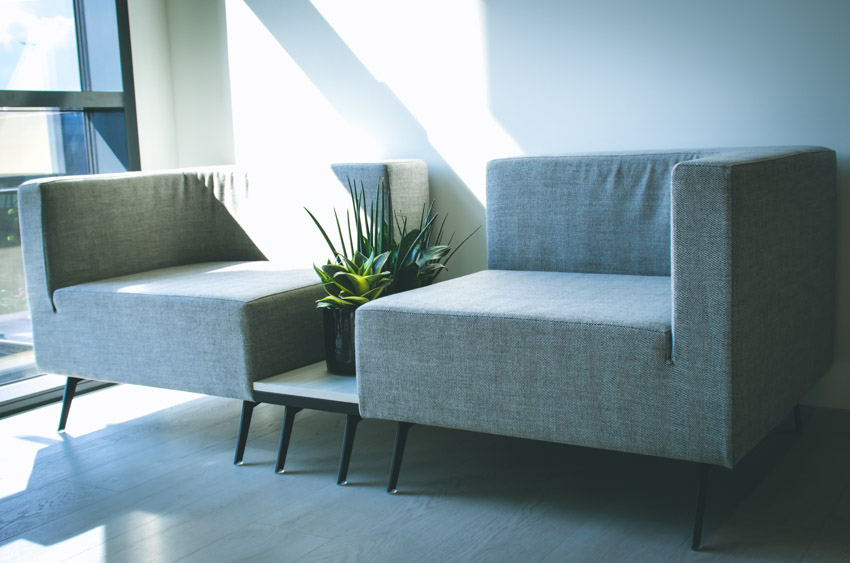 When it comes down to it, a bench with a back and arms, it's the same basic concept as a couch even if it's a bit smaller. However, a couch is likely softer, more upholstered, and, depending on the design, there might be a bit more room to curl up rather than just sit upright.
When it comes to a tête-à-tête sofa styles, it can look a lot like a regular sofa and can even vary in material, size, and specific design features like the design of the backs and arms.
With a tête-à-tête twist, though, the general concept of a sofa is kept but it's still split into two sections facing in different directions.
Tête-à-Tête Daybed
Daybeds are a fairly flexible piece of furniture that can serve as a bed or as a couch. As such, these are usually a little wider than couches, measuring from their back to the front of the cushions because there's supposed to be enough room to comfortably lay down.
A tête-à-tête daybed usually forgoes the single back to have a set of backrests on diagonal corners from either end of the daybed. This way, there's a backrest for two people who are facing one another.
Tête-à-Tête Chaise
A chaise lounge or chaise sofa is another piece of furniture that's comfortable and offers you plenty of room to stretch out. Yet, contrary to the design of a sofa, a chaise is usually meant for one person and they're usually lower to the ground than a sofa.
If you want to add a little more room to your seating arrangement, a tête-à-tête chaise isn't quite split up into an S-shape as a traditional piece of tête-à-tête furniture is but rather usually features a backrest on each end of the chaise lounge.
In tête-à-tête style, these backrests are usually set diagonal from one another so two people could lounge facing each other if they wanted.
Outdoor Tête-à-Tête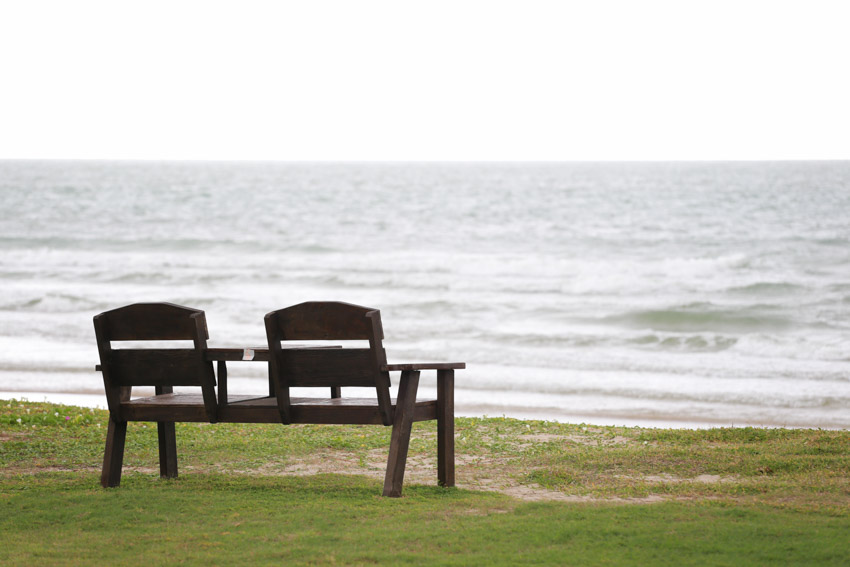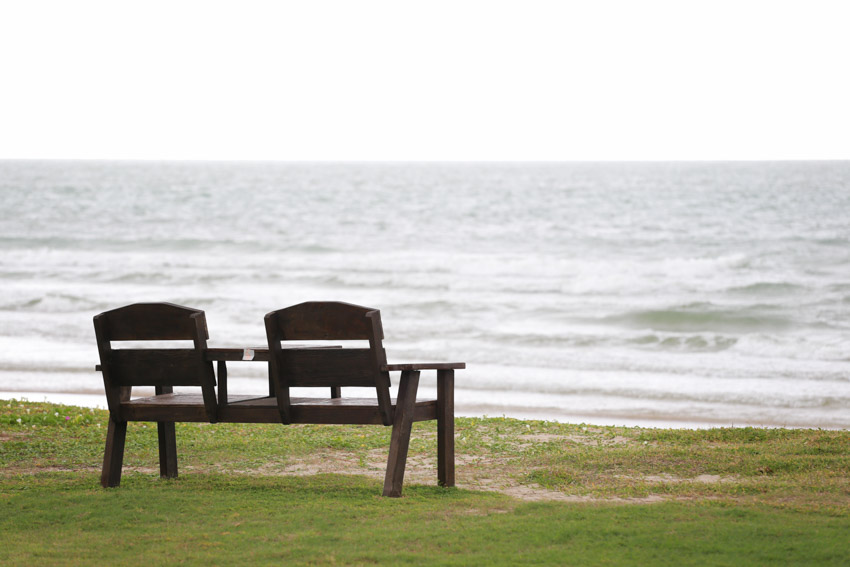 This doesn't necessarily refer to a specific type of tête-à-tête furniture the same way that a tête-à-tête chair or sofa does. Instead, this term simply refers to tête-à-tête furniture that's suited to outdoor use such as on a deck, patio, or in a yard.
If you want a piece of tête-à-tête furniture outside, it's crucial that you look specifically for outdoor furniture. Otherwise, your tête-à-tête furniture isn't likely to stand up against the elements very well because it isn't designed for outdoor use.
See more related content in our article about best patio furniture layout tools on this page.