Here's some ideas on how to make a table taller using some simple table leg tricks, common tools, and tips on the best way to raise the height of your table.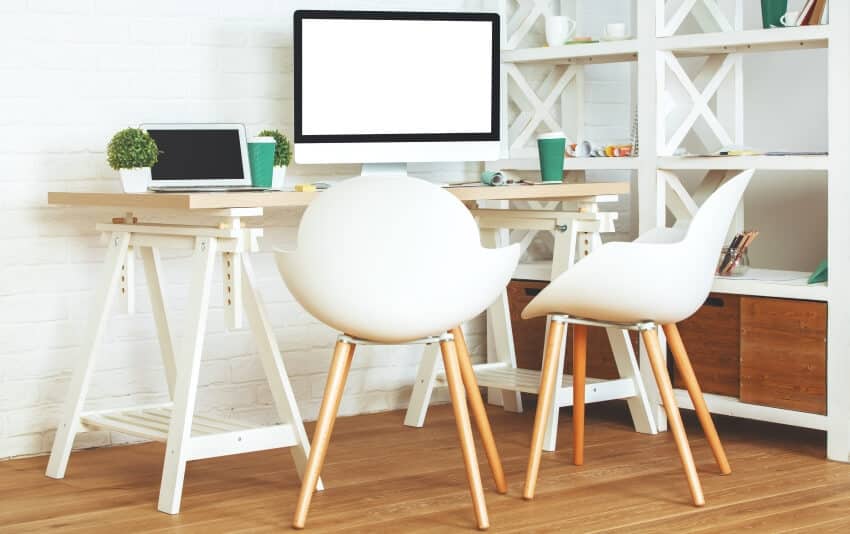 Have you ever bought a table for your home only to realize that it needs a bit of height? The table is an important element in a home and comfort is a major consideration. And this is where the height of your table becomes a relevant component in delivering your comfort level. You won't be able to enjoy sitting when you can't get your legs comfortably underneath the table.
When dealing with a table's height problems, there are simple tricks you can do to ease the discomfort of cramped legs in the process. There are different ways you can raise the height of your table and given the right tools, you can make this a DIY project, especially if you have the time to do so.
Extension Risers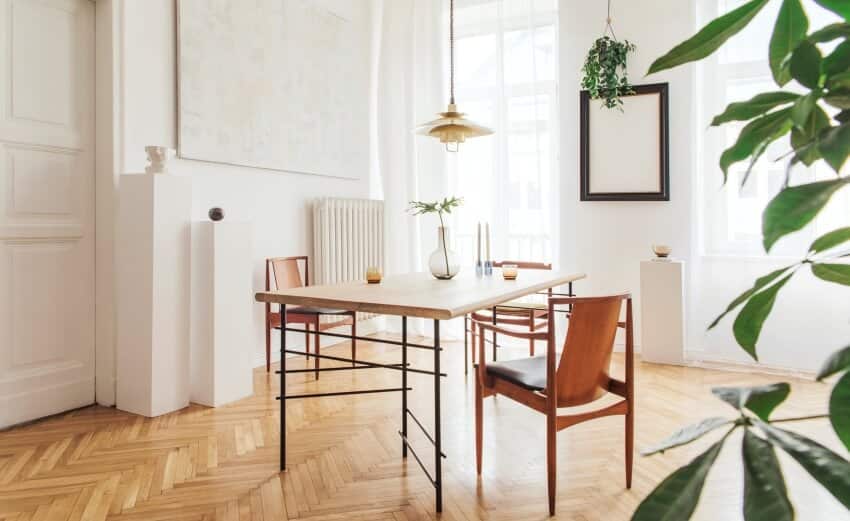 Extension risers are one of the most common ways you can do to raise the height of your table. They can be installed underneath the legs of your table to add height to the furniture, with a variety of sizes and shapes to choose from.
This means you can match them with the style of the room that the table is in. If you bought risers that do not match the color of the table, you can paint over them so that the risers will blend in and appear like a part of the furniture.
See these extension risers at Amazon [sponsored link]
Extension rises are strong and durable enough to handle the weight of your table (Make sure to check the label!). They have well-finished edges so as to avoid scratches and damage on the floor.
Normally made of wood or plastic, they add height to your table without making any permanent change to your table. If you want it to be a permanent addition though, you can do so.
In purchasing one, make sure you know how much more height you need to add to your table. Extension risers come in 3 inches, 4 inches, and even as far as 8 inches.
Choose the right height you want to add so as not to make your table too tall or you can just go for something adjustable just to be sure. And make sure you have four pieces of risers to install. Check out our guide to the standard height for counter, bar & table for a related article.
Adjustable Levelers
To make a table taller, you can also use adjustable levelers which will be more convenient if you can't decide how tall you want your table to be. Similar to extension risers, you can install them on the legs of the table.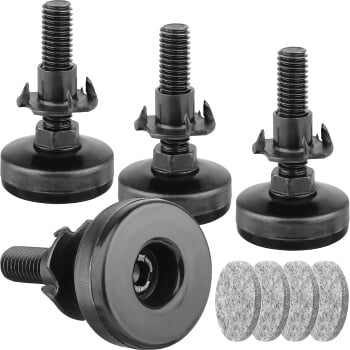 See this adjustable leveler at Amazon [sponsored link]
Adjustable levelers need to have great strength, including the stability they offer the table and their durability considering how much it can take when something is dropped on the table.
Make sure to consider how the levelers can change the aesthetics of your table since they will be more difficult to hide and blend into the table compared to extension risers.
Felt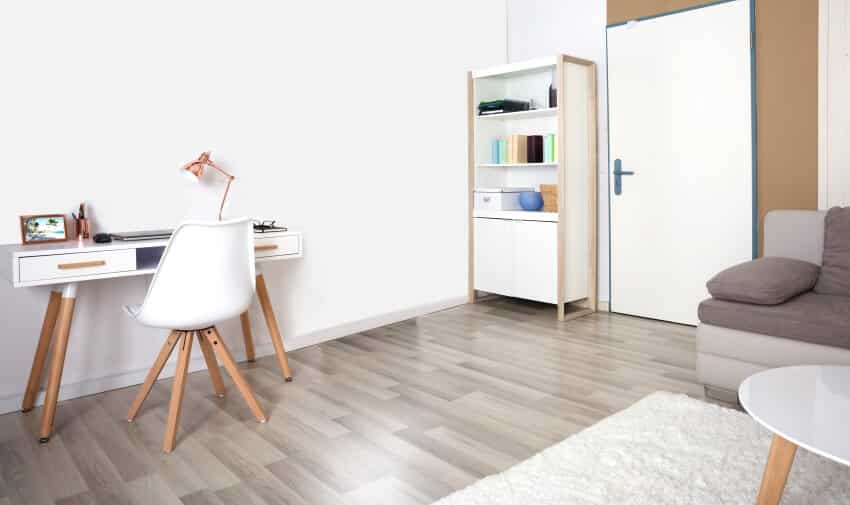 Felt is another tool you can place under the legs of a table to give it a height boost. They are the simplest addition you can install to your table. Felt pads are nonslip and safe enough to use and even offers protection to the floor, they can only add very little to your table's height. These are good options if you have a wobbly dining table or just need to make a small adjustment to height.

Bun Feet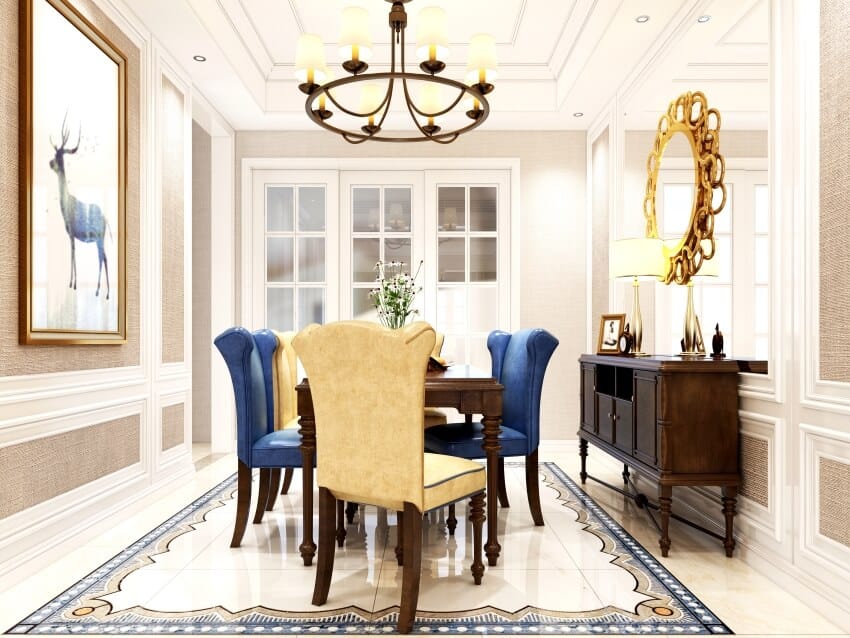 Bun feet are extenders of table legs you can install in order to add 3 to 4 inches in height. They are widely popular for ornate tables because of their aesthetics despite the limited boost in height they offer. You can even remove them whenever necessary. Find them in your local hardware store or online if you don't have the time to go out.
It's also not possible if your table has too narrow legs considering you need to drill a hole at the bottom and a narrow table leg may be destroyed in the process. Extension rises and levelers may be more advisable if this is the case.
Installing bun feet can be your little DIY project. To help you, here are simple steps to follow:
1. Take out your electric drill and make 0.25-inch diameter holes deep on the bottom of the table legs
2. Hammer in tee nuts in the holes (Make sure you choose tee nuts that fit the bun feet's hanger bolts)
3. Take one bun foot at a time, screw it in, and attach it to the hole
4. Make sure that the table doesn't wobble after installing all the bun feet in
5. Blend the bun feet with the table and paint them in a similar color to match the furniture
Add New Legs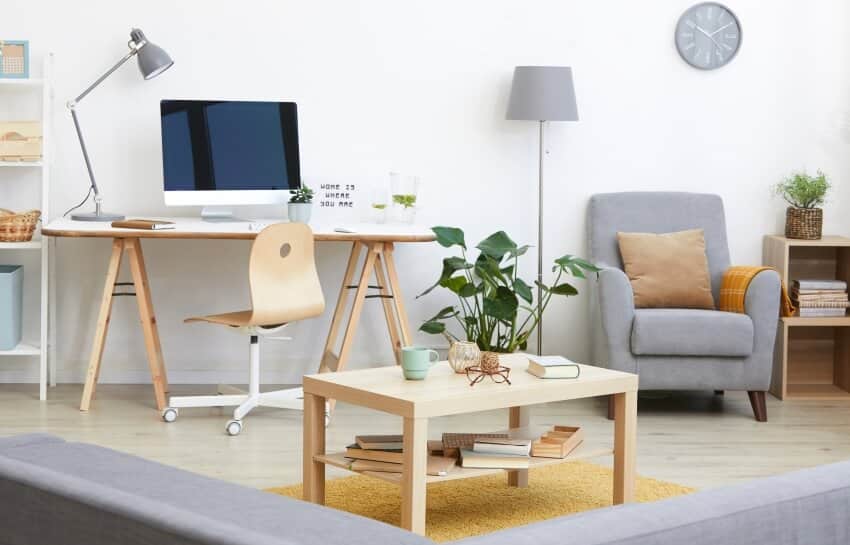 Another easy and convenient way to raise your table and add to its height is to replace its legs with new longer ones. Compared to extension risers and bun feet, this solution offers a permanent change to the furniture. You might want to check out motorized desk legs if you're gunning for more convenient and portable table legs.
Install new legs to your table by following these easy steps:
1. Uninstall the old table legs (Most can be easily uninstalled using a screwdriver so make sure to check it out)
2. Use a screwdriver to mount the new legs to the table and make sure that the screws are tight
You can buy the new legs or you can build one if your table is made of wood.
PVC Pipe
See this PVC pipe connector at Amazon [sponsored link]
A PVC pipe is a material highly used in homes and this can also be an option if you decide to increase the height of your table. This is a good option if you have a metal table.
Here are the basic steps in installing PVC pipe to raise your table.
1. Measure the legs of your table and figure out how high you want it to be to know how long the PVC pipe you will need per leg.
2. Buy a 2-inch diameter PVC pipe long enough to accommodate all the additional length you need for the 4 legs
3. Cut the PVC pipe into 4 equal lengths and pieces
4. Position your table on its side
5. Place the PVC pieces over each leg
6. Carefully stand the table up
Tip: Make sure you use a PVC pipe that can fit the table legs in so using a smaller width of PVC pipe if the table legs are narrower.
Wooden Extensions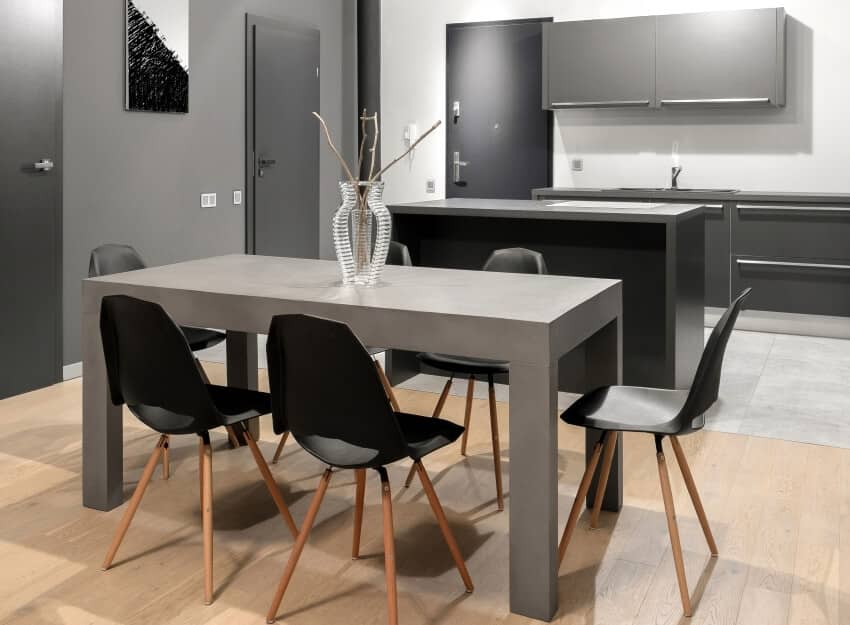 Wooden extensions can also be used to extend the legs of the table. You can check out ready-made wooden extensions through your local hardware or just build one using wood.
The first option is convenient but the second one gives you the freedom to customize it however you want and use the same wood for uniformity.
Here are the steps in installing wooden extensions:
1. Position your table upside down
2. Find the center of each leg and drill a hole using a drill machine
3. Make sure that the hole has 0.25 inches depth
4. Put a nut on the holds of the legs
5. Use a hammer and pound on the nut to insert it into the hole
6. Place the wooden pieces over the hole using hanger bolts
7. Tighten them using a screwdriver
Best Way to Raise A Table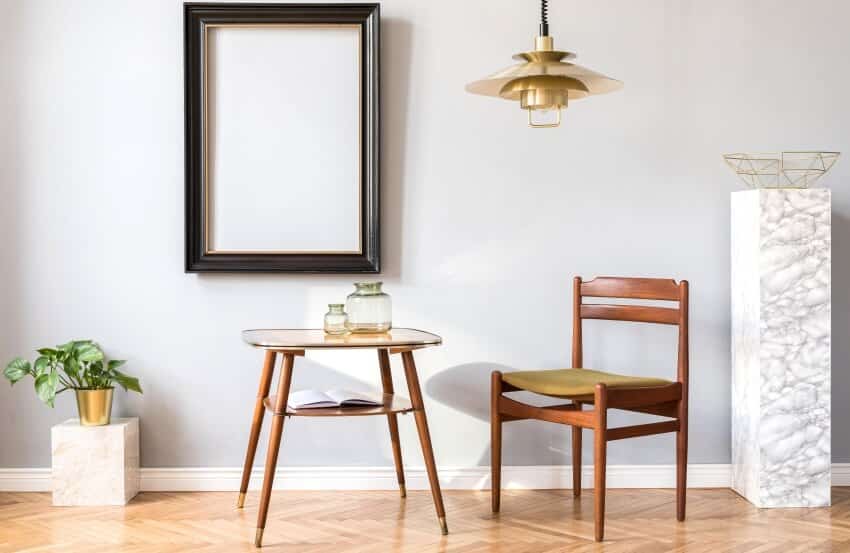 The best way to raise a table depends on the method that will suit you the most. Here are some of the factors that can affect your choice on how to raise the height of a table:
For wooden tables, you can consider wooden extensions and extension risers. If you have a metal table, choosing adjustable levelers and PVC pipe is the best option.
If your table is brand new and just needs a bit of a height to make it perfect, extensions, risers, and bun feet are the way to go. If the legs are a bit old, replacing and adding new ones is better.
Visit our guide on the best wood for tabletops for more related content.