Here we share our platform bed vs box spring comparison guide including their differences, and pros & cons to help you choose the best bed option for your bedroom.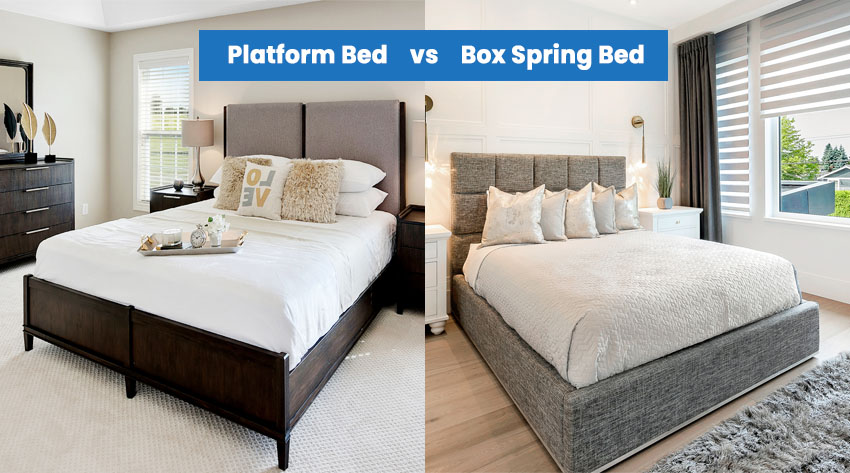 Technological innovations and developments have paved the way to an increase in options available when it comes to buying a bed – yes, even with bed bases! This is as important as choosing your mattress.
A bed base is the foundation of your bed that raises its height at the same time. It helps you get on and off the bed easier compared to when it's shorter.
Some get confused on whether to get one or not and may even just forgo a bed base and stick with only the mattress. However, bed bases are actually vital parts of a bed and can dramatically change the comfort you will experience when using your bed.
Two types of bed bases you can explore and consider are the platform bed and box spring. Learning everything you can about these two bed bases and comparing them with each other can help you decide which is best for your preferences.
What is a Platform Bed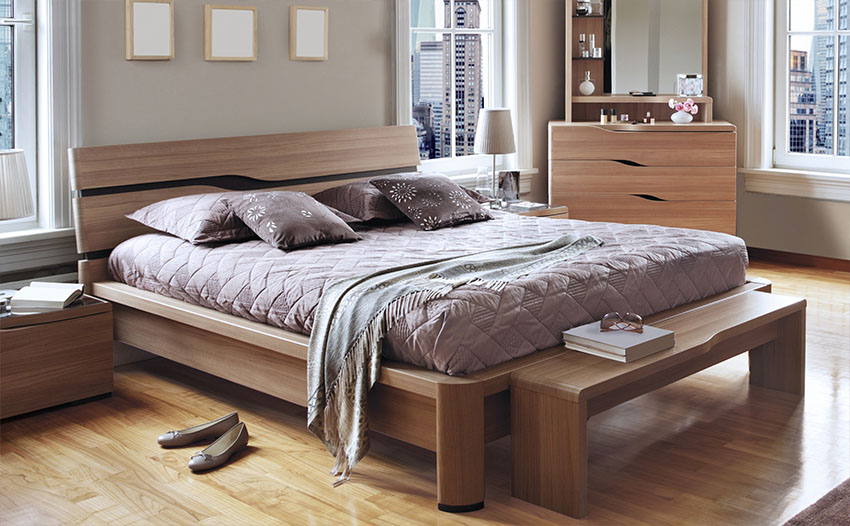 A platform bed is a multi-functional piece of furniture that can serve both as a bed base and frame. This bed base and frame hybrid is an affordable option primarily because it has two functions as one.
It usually has a low-profile bed frame with a sturdy base that has either a slatted or solid surface for the mattress support. The solid surface usually has holes in it that promote breathability and better airflow. This is the same reason for the option of having 2 to 2.5 inches spaced slats instead of a solid surface.
These slats can either be rigid or flexible, depending on the material used. Rigid bed slats are more durable and provide firmer support while flexible slats can bow outward and provide more give. And more than just wooden and plastic bases, metal platforms beds made from either steel or iron are also available. These platform beds have metal grids and so can exert more pressure.
Platform beds come in a variety of styles and designs, from a simple bed frame to an upholstered one. You can even get platform beds with storage drawers and both a headboard and footboard. Besides styles and designs, they also come in many sizes to accommodate different mattress sizes.
When it comes to aesthetics, platform beds lean more on the modern and sleek look. The bed doesn't look bulky because of its low-profile base (which is also perfect for people with mobility issues).
What is a Box Spring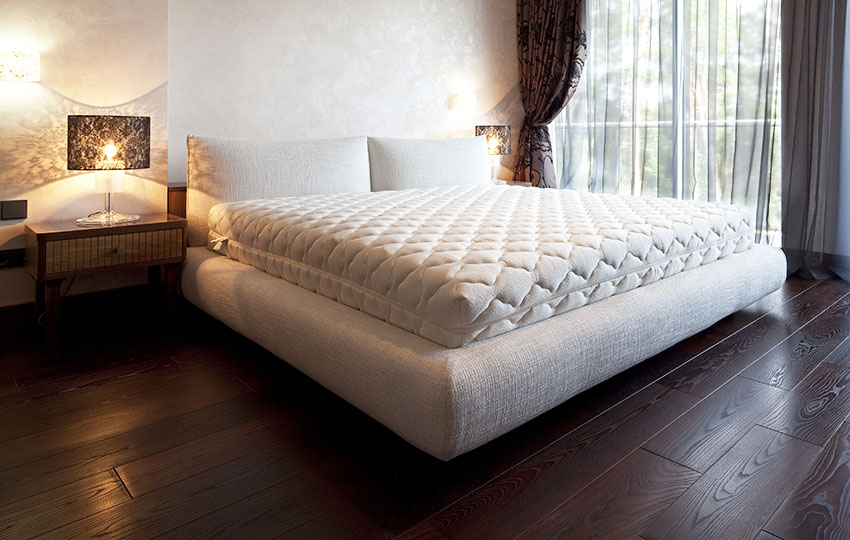 Ideal to be paired with very soft mattresses, a box spring is a bed base that you need to match not only with a mattress but also with bed frames. With fabric-covered steel coils, this bed base allows the mattress to be more protected from absorbing shock with better airflow.
A box spring can give the bed extra height for better mobility for people with limited mobility issues. And with this barrier between the mattress and bed, the boxspring is able to extend its lifespan.
Compatible with innerspring mattresses, box springs have coils that align with those in the mattresses. The combination of both box springs and mattresses makes them softer and more comfortable to use. They are not compatible with other mattresses though since they can break the coils in the box spring.
The compatibility of box springs with mattresses and bed frames will be marked by their manufacturers so it would be best to check that out first before buying anything. It would be a good match for the following traditional bed frames with inadequate support:
• Canopy beds
• Four-poster beds
• Sleigh beds
Box springs are not really vital when compared to bed frames or mattresses but they can be a good addition if you want a more comfortable or taller bed.
The coils in the box spring are responsible for giving it a softer and more springy feeling. But its durability may not be as good when compared to platform beds. This is the reason why compatibility is a vital consideration for box springs.
Difference Between Platform Bed And Box Spring
If you want to decide faster, laying down the differences between platform bed vs box spring is the key. Compare and contrast different elements of these two bed bases and match them with your priorities and preferences.
| | | |
| --- | --- | --- |
| Factors To Consider | Platform Bed | Box Spring |
| Function | Bed base and bed frame | Bed base only |
| Height | 12 to 18 inches | 2 to 9 inches |
| Weight (May depend on materials used) | 50 to 200 lbs (Heavier than box spring) | 60 to 105 lbs (Relatively light) |
| Price (Queen) | $100 to $500 | $160 to $800 |
| Compatibility | Most mattress types: Latex, Memory Foam, & Hybrids | Innerspring mattresses only |
| Responsiveness | Firm & offers little give | Absorbs shock & springs more |
| Storage Space | Lots of storage space | Little to no storage space |
| Lifespan | Lasts decades | Can last 10 years but wears down over time |
| Style | Sleek and modern | Traditional and rustic |
Platform beds are definitely more affordable compared to boxed springs. They are also more flexible since they have wide compatibility with other mattresses and are highly functional, considering they don't just serve as a bed base but also as a bed frame and even additional storage when the design calls for it. In addition to that, they are also taller and more durable and they last longer.
Boxed springs, while shorter and limited in compatibility, offer incredible softness and comfort when paired with the appropriate mattress and bed frame. It is the ideal choice if you're going rustic and want to have a very soft four-poster bed.
Platform Vs Box Spring Pros And Cons
Besides identifying the differences between platform bed vs box spring, exploring each type's pros and cons is also an excellent step to take. Skimming through their pros and cons will give you an idea of what you'll be using and experiencing once you made your choice.
Pros And Cons Of A Platform Bed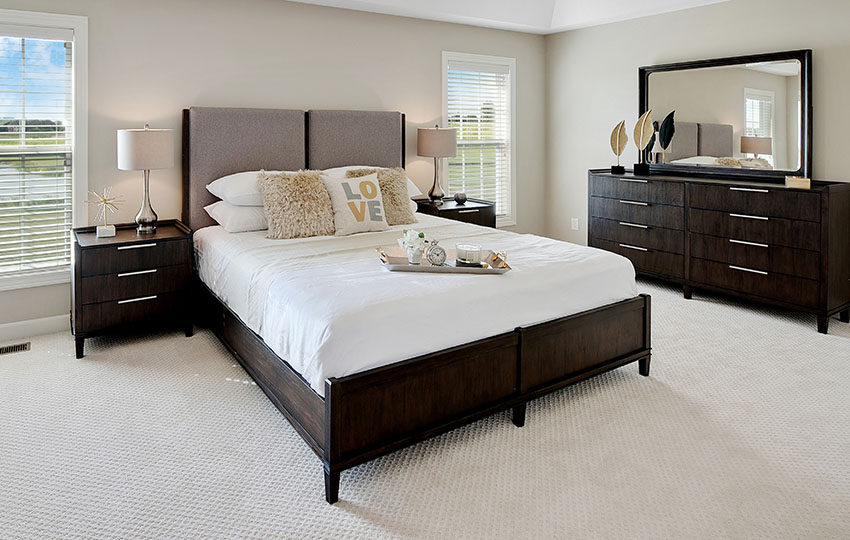 Platform bed is a multi-functional piece of furniture that when you compare it to box springs can be an unfair fight. To help you learn more about platform beds, here are their pros and cons to check out. You can visit our platform bed pros and cons here for more in-depth guide.
Pros
• Highly compatible with most types of mattresses
• Has a wide variety of designs, from a platform bed with headboard and footboard to a bed with drawers integrated into it
• More durable compared to other bed frames and bases
• Considered an affordable option
• Box spring or foundation not required
• Features a modern and sleek look
Cons
• Has a lower profile that makes it harder to get in and get out of the bed
• May be too firm and not be as soft compared to box spring
• Difficult to move around
Pros And Cons Of A Box Spring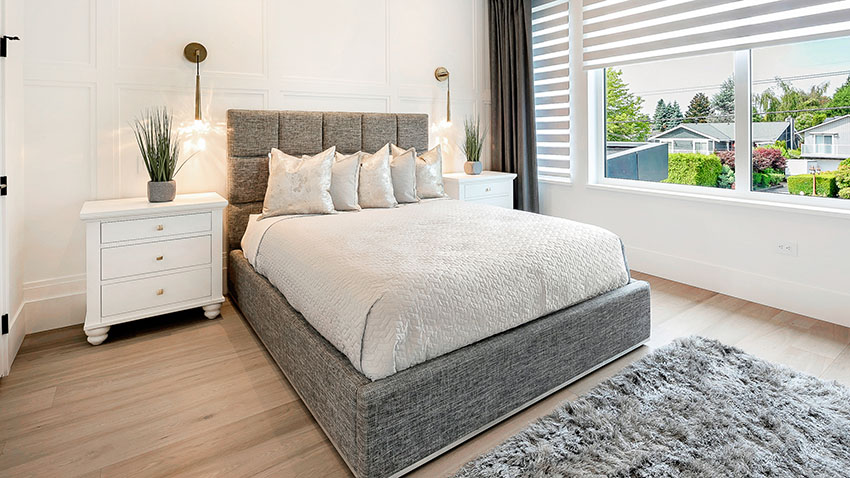 A box spring makes a comfortable bed base that matches a mattress with innerspring. Here are some of the notable pros and cons that you can expect from this choice.
Pros
• Lighter than a platform bed and so can be moved around easily
• Coils in the box spring promote better airflow and so cooling in the process
• Offers more give and support
• Excellent shock absorption
• Adds height to your bed, promoting better mobility
Cons
• Limited compatibility and just works well with innerspring mattresses
• Less durable than a platform bed
• Higher cost than a platform bed
• Little to no storage offered
• Springs may lose support over time and susceptible to wear and tear
• May become noisy once support is lost
• Showcases poor motion isolation
Does Platform Bed Feel Different Than Box Spring?
Yes, a platform bed will feel firmer while a box spring provides a notable softness and a springy feel to it. Of course, it is vital to match these bed bases to the appropriate mattresses in order to function better.
While soft and comfortable to sleep in, a box spring has the tendency to trap heat and so it might be uncomfortable in the summer or if your body runs hot. Platform bed, on the other hand, is breathable and can be an ideal option if you're sweaty when sleeping.
Do You Need A Box Spring With Platform Bed?
No, you don't need a box spring when using a platform bed. It is one of the advantages of choosing a platform bed since you will have an entire package when you choose it (save for the mattress). But you have the option of choosing a box spring if you want to increase the height and comfort of your platform bed.
Does A Platform Bed Replace A Box Spring

A platform bed is a bed base and frame package in one piece of furniture. And while a box spring is also a bed space, there are accessories required for it to work beside a mattress.
You can replace a box spring with a platform bed but replacing a platform bed with a box spring will be more difficult and complicated with the addition of several accessories.
Platform Bed Vs Box Spring For Bad Back
People with bad backs or suffering from back pain will need a firmer and more stable bed, which is exactly what a platform bed provides. The downside though is its low profile, making it difficult and painful to move around.
So while the box spring is soft and very comfortable, it is not stable enough but it can temporarily ease your back pain if you're currently suffering from one.
Is Platform Bed Better Than Box Spring
Choosing the better option will highly depend on what you're looking for in a bed. If you want something very comfortable and soft, box spring with a compatible innerspring mattress will give you a good night's sleep. But if you're looking for a trendy and innovative bed you can use in your small bedroom, a platform bed is ideal, especially if it has extra storage space embedded in it.
See more related content in our article about the different types of beds here.