See the different types of rooms in a house including the different areas inside a residential property and their respective functions & designs.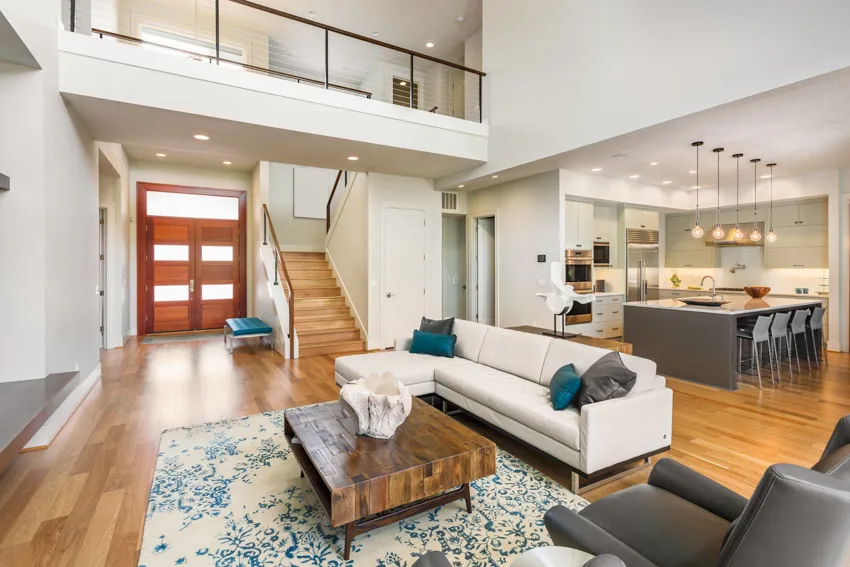 A plethora of rooms can be found in a residential property. And the larger the house, the more possibilities there are to build rooms to fit your needs.
Understanding every type of room that is utilized in a house is useful while looking for a new residence, selling an existing one, or renovating one. It is also useful if you are seeking ideas on how to decorate specific rooms in your house.
We did some research to compile a list of the most regularly employed rooms in private residences. Let us go over each of the house room types one by one.
Attic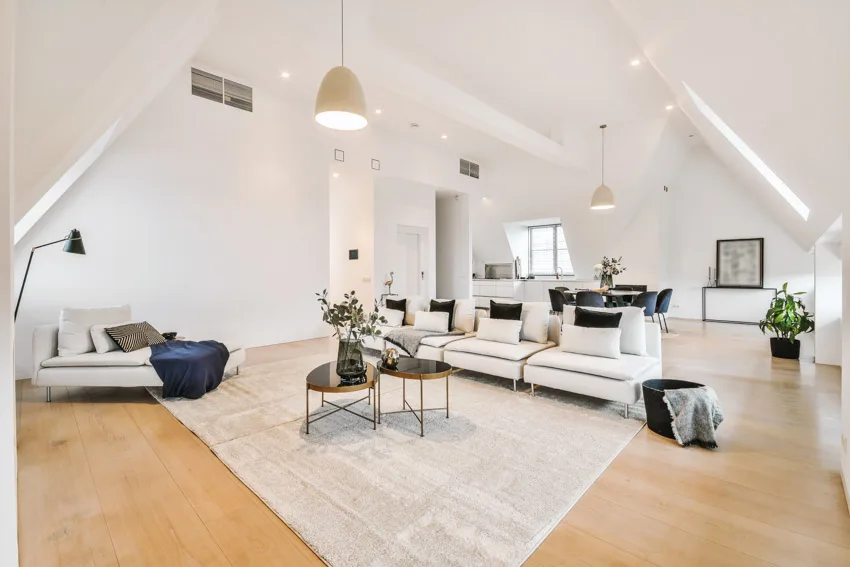 Attics are the spaces between the roofing and the ceiling of the house's topmost floor. They are frequently packed with insulation and, on occasion, heating or air conditioning technology.
Attic designs are renowned for having oddly shaped areas with uncovered trusses and difficult-to-reach areas since they occupy the gap between the ceiling of a house's top level and the sloped roof.
Basement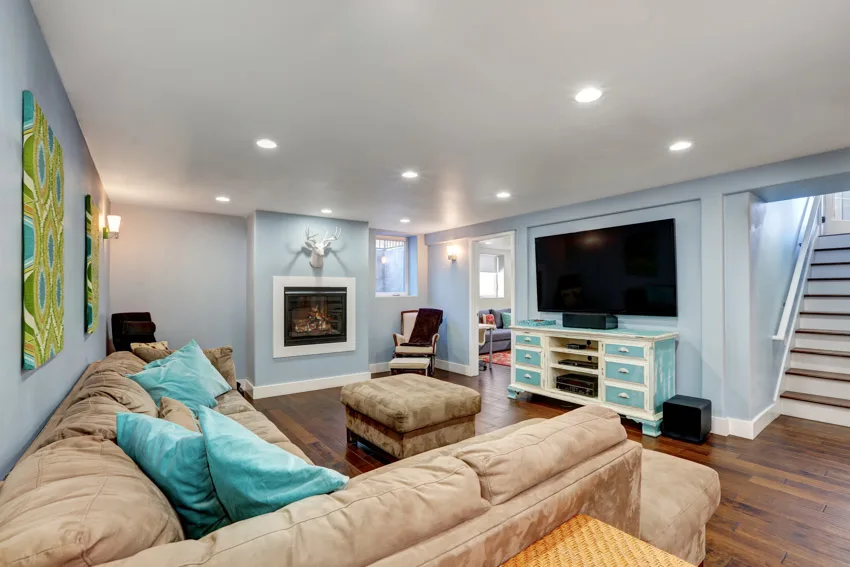 The basement of a house is situated on the ground underneath the first floor of the house. Basements, particularly if finished, can be used for a multitude of purposes.
A basement can be transformed into a living room, laundry room, storage facility, and even private gyms. See more finished basement ideas here.

Bathroom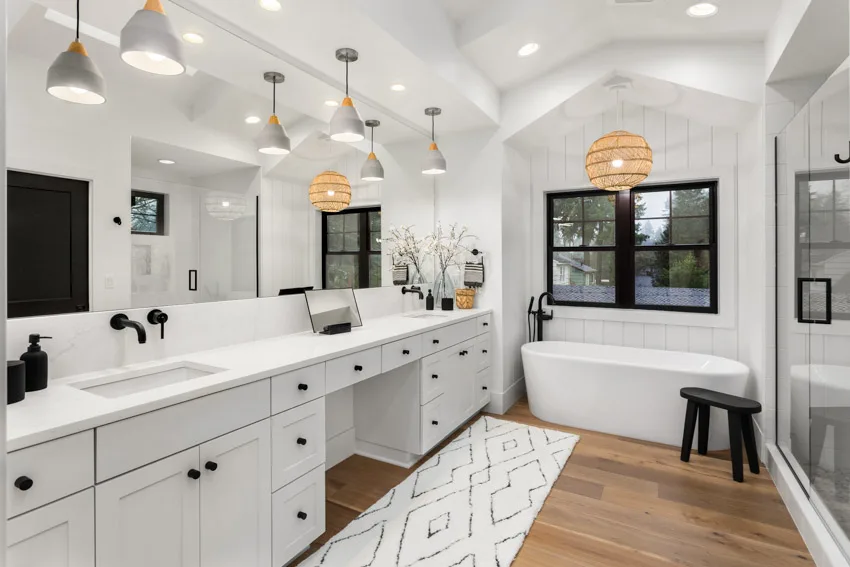 Every residential residence shall include at least one functional bathroom for bathing, toileting, and personal hygiene. Numerous homes have a second bathroom, or more if there are multiple bedrooms.
Bathrooms are generally smaller than bedrooms and can be modified with features. Some of these are specialized bath fixtures including the different types of bathroom sinks, bathtubs, and showers, and many more.
Bedroom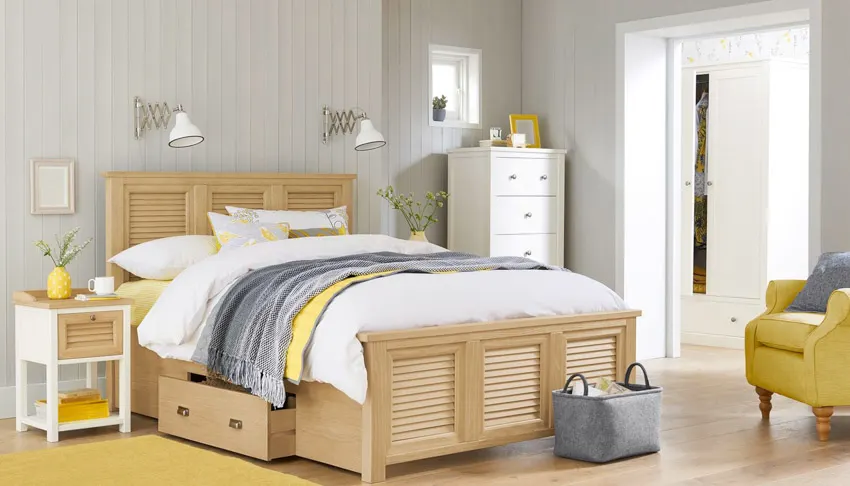 A home's bedroom is usually where the homeowners sleep at night and nap during the day. It is commonly seen in the back of a one-story house. It is normally on the top level of a two-story house.
Technically a bedroom needs a door, a window and a closet to qualify when listing the home for sale. There are different bedroom designs including master, ensuite and guest. See more bedroom styles on this gallery page.
Closet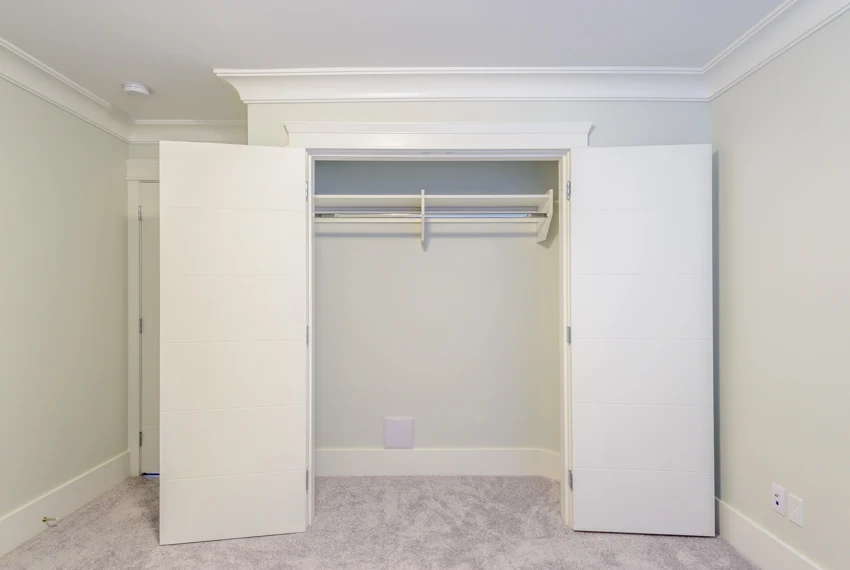 A closet is an enclosed area with a door that is utilized for storage, which is mainly for clothes. Customized closets are constructed into the house's walls and take up no visible space inside the room.
There are different types of closets including walk-in, reach-in, pantry, linen and utility. Closets are frequently built beneath stairs, making use of inconvenient space that might otherwise go useless.

Conservatory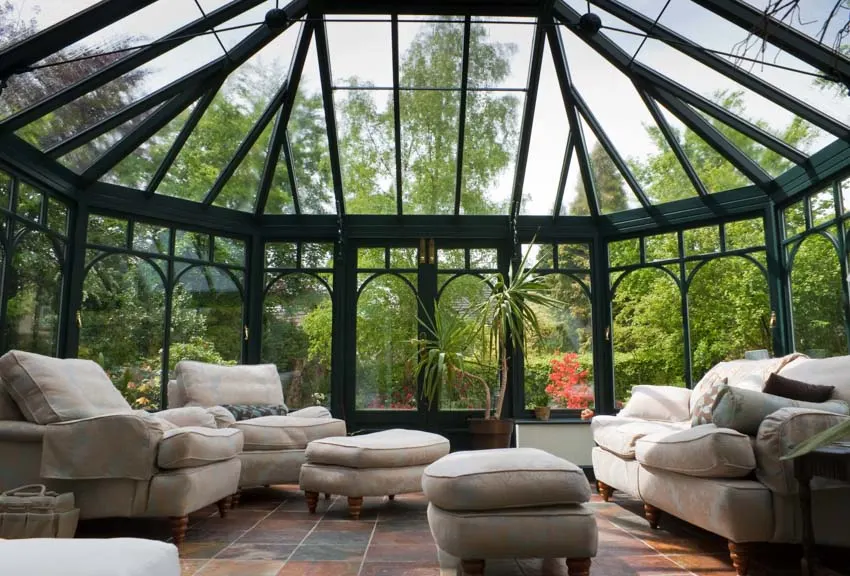 A conservatory is a structure or room with glass or similarly clear roofs and walls that are often employed as a greenhouse. In most cases, it pertains to a space connected to a traditional building or house.
However, in the United States, it can sometimes refer to a big free-standing glass-walled structure in a garden or park, often known as a palm house.
Crafts Room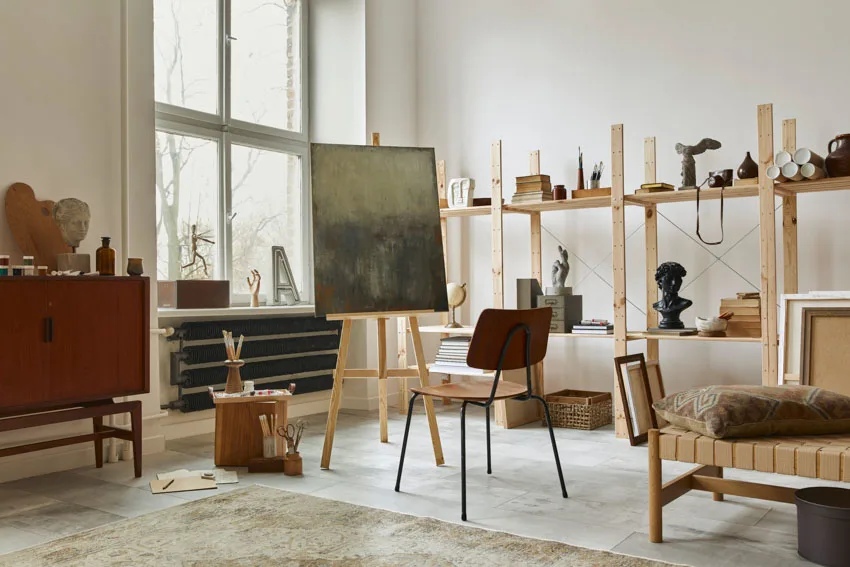 A craft room may also be referred to as a hobby room, tailoring room, or art studio. This room has a single purpose: to give a distinct location within your house where you may cultivate your artistic side.
Some of the popular types of craft rooms are used for sewing, scrap-booking, ceramics, painting and kids art projects.

Dining Room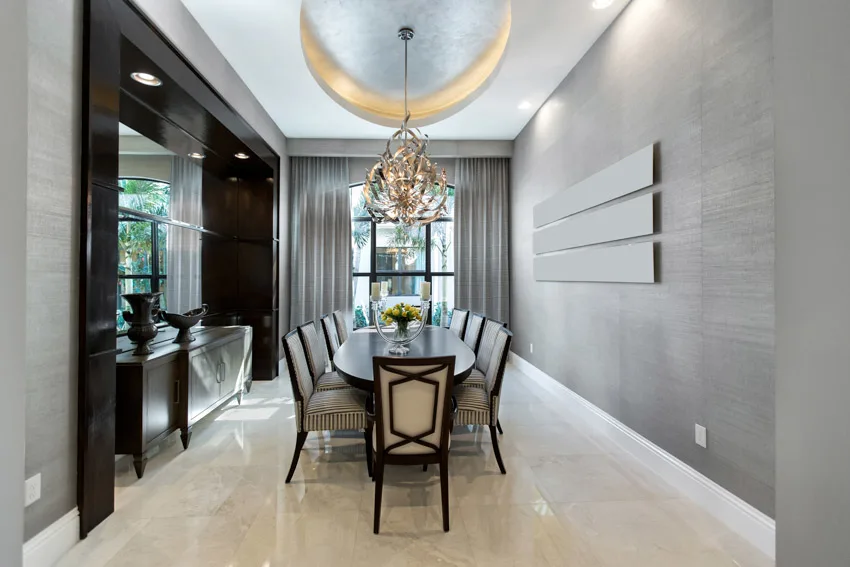 Dining rooms are where the majority of breakfast, lunch, snacks, and dinner meals are served on a daily or weekly basis. They are also widely used for more formal meetings with bigger numbers of people, such as holiday feasts.
Dining rooms are normally one of the largest rooms in a house, and they are commonly and conveniently located between the kitchen and living room.
Enclosed Porch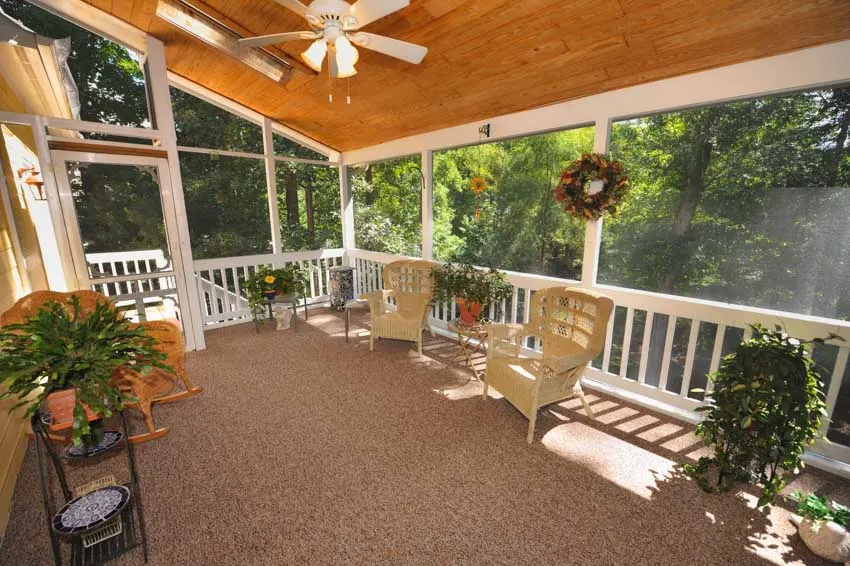 An enclosed porch is composed of walls and a roof, as well as a door that opens into the enclosed space.
Numerous homes include an enclosed porch to secure the entrance door and the space in front of the entrance door from the weather outdoors, as well as to offer a safe location for guests. See porch enclosure ideas here.

Entrance/Foyer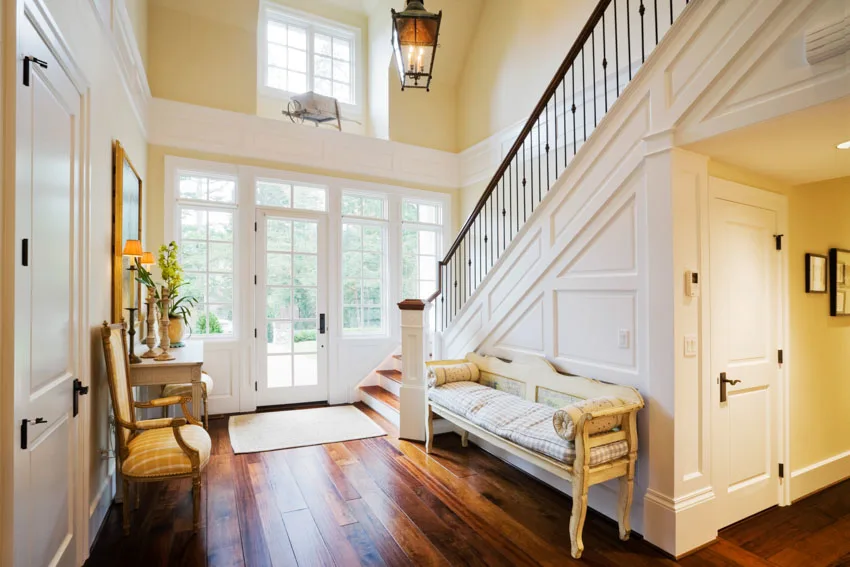 An entryway or foyer is a space in the front of a house that is accessed after going past the front door. The foyer links the front door of a house to the remainder of the interior.
A foyer in a house is often a compact space behind a front entrance that divides a home's major rooms from the outer environment.
A foyer will sometimes have a stairway to a home's second floor as well as inside doorways to any rooms related to it on the ground level. Some foyers give the atmosphere of a room, whilst others imitate hallways.
Family Room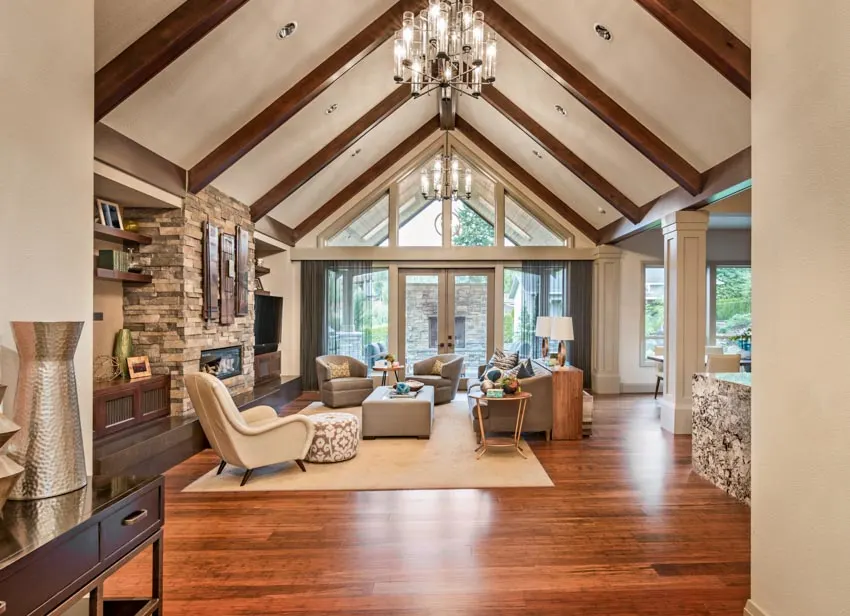 A family room is a casual, multi-purpose room in a home.
The family room is intended to be a gathering space for family and guests to engage in group activities such as chatting, playing, watching television, and other family practices.
The family room is frequently close to the kitchen and, at times, flows into it without any visual interruptions.
Doors connecting to the backyard and particular outdoor living spaces including a patio, garden, or balcony are common in a family room.
Game Room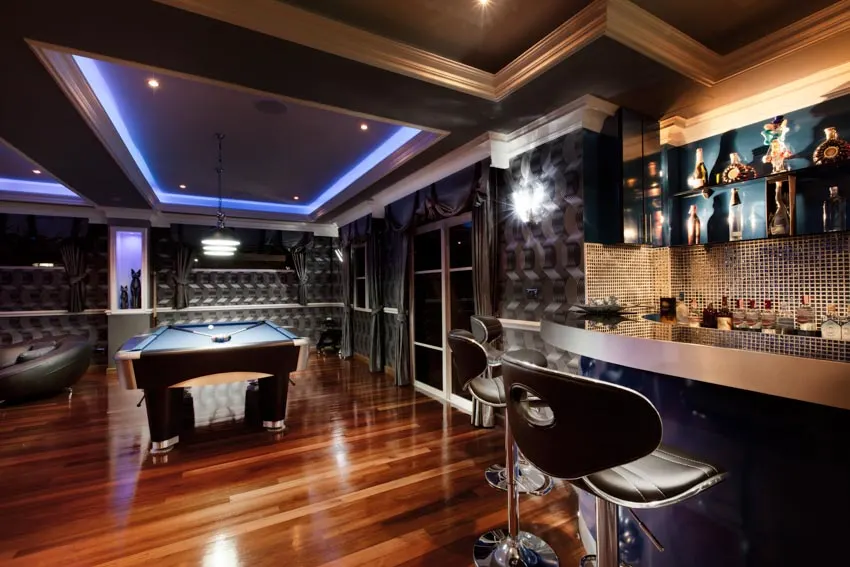 Game rooms have recently grown in popularity as spaces of leisure for both family members and visitors.
The size of such rooms vary according to the size of the home, but they are usually at least the size of two tiny bedrooms merged. Billiard tables, computer games, television sets, and audio systems may all be found in game rooms.
Garage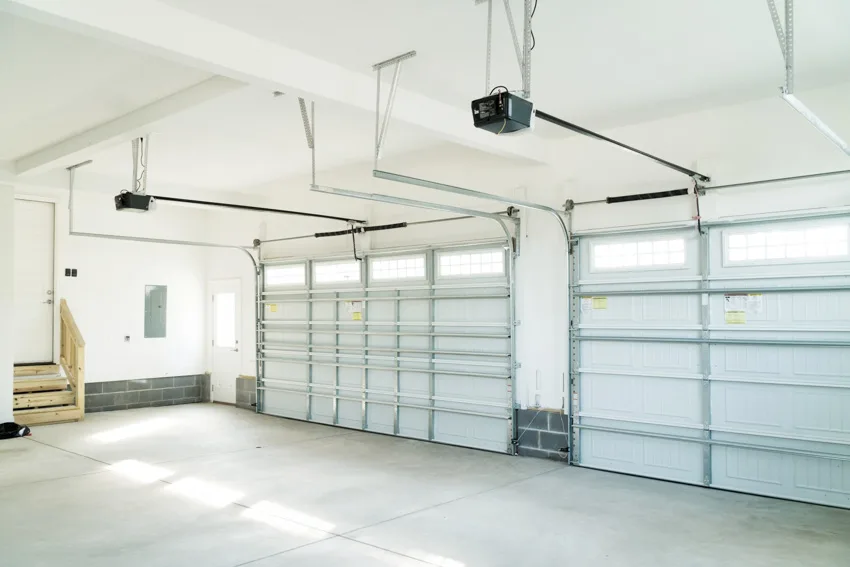 A garage shields a vehicle from rain and, if installed with a lockable garage door, safeguards the vehicle from burglary and damage. Most garages are equipped with garage door openers. Those with larger layouts are often used as a workshop or house storage.

Some of the different types of garages include single, double, three-car, detached and attached.
Guest Bedroom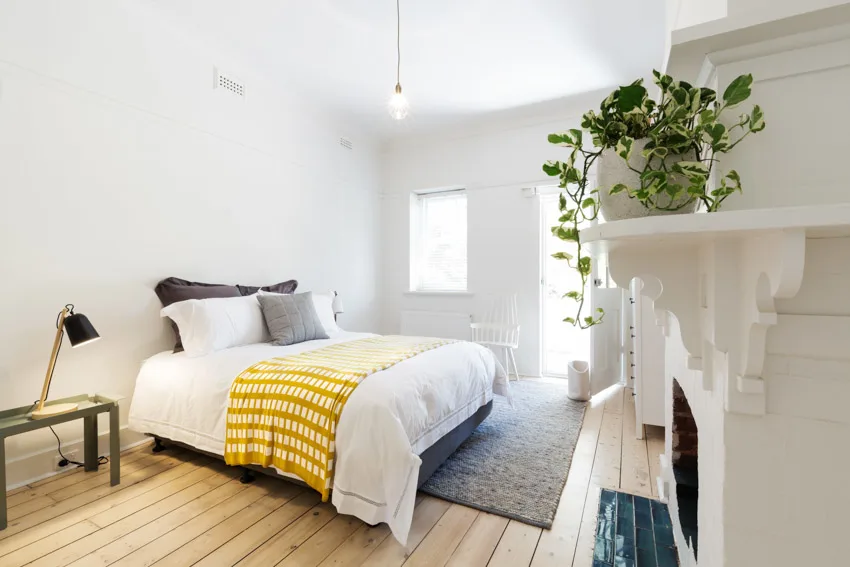 Guest bedrooms are rooms in a house that are reserved for friends or relatives who are spending the night.
They might be smaller than other bedrooms in the house, but they are large enough to accommodate a bed and wardrobe.
Home Bar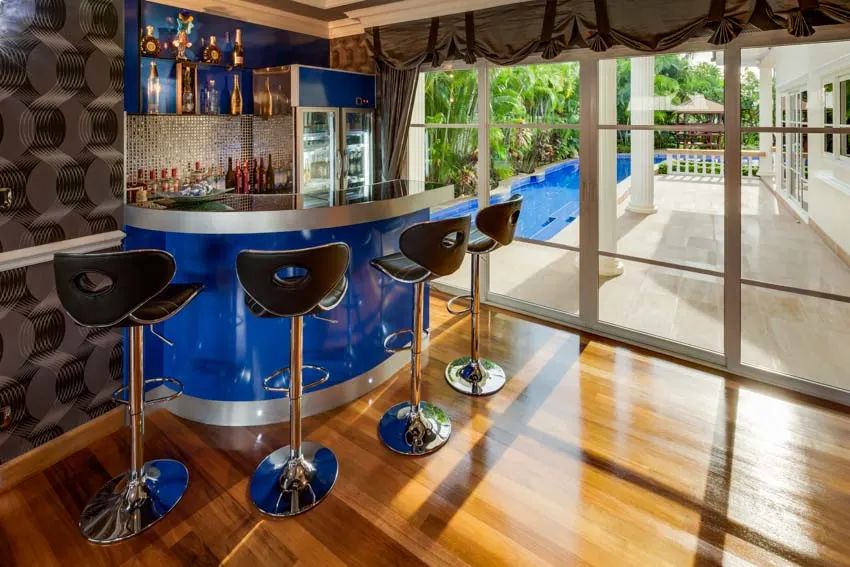 Another room that is gaining popularity is the home bar. This room is particularly popular among families who often entertain visitors on the weekend or during vacations.
They are mainly recreational spaces with a bar setup. They might be in the cellar or at the back of the home beside the garage.
A wet bar is equipped with running water and a sink. Many custom home bars are equipped with accessories such as a wine cooler, beverage fridge or built-in beer taps.

Home Gym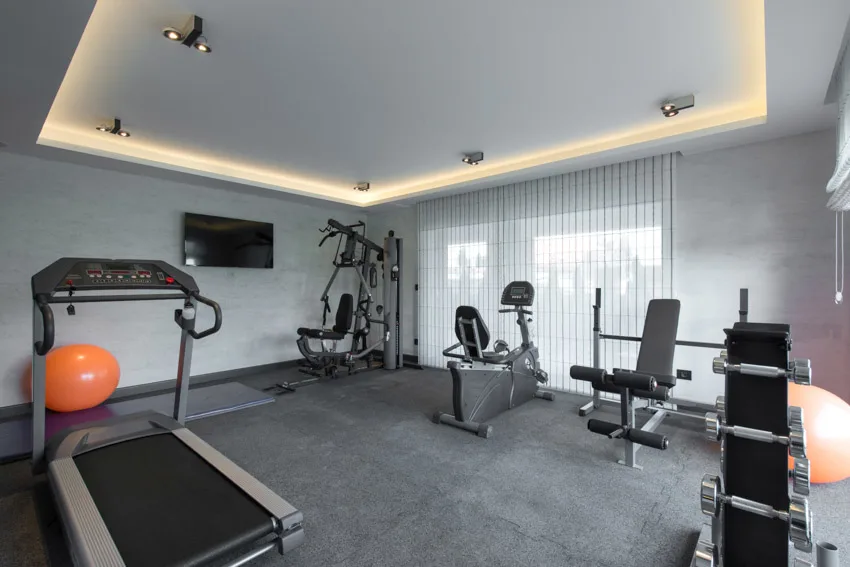 Yes, you may build your own home gym to save funds on gym memberships and time commuting back and forth from your house. Most gym equipment can now be ordered online, and if you have extra room in your house, it's absolutely worth contemplating.
Popular home gym equipment includes an exercise bike, treadmill, weight bench and freestanding dumbbell rack.
Home Office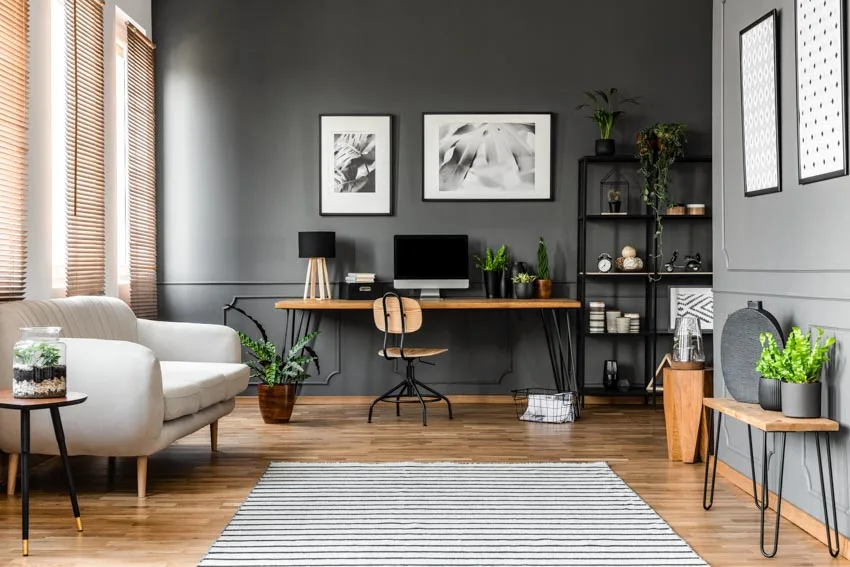 A home office is becoming one of the most common room layouts in a modern house design. With more individuals leaving the workplace to start their own businesses and more organizations giving teleworking possibilities, having a private undisturbed location to execute your job tasks is critical.
Home offices usually include the same office resources as a regular office, such as a computer, printer, table, and other business equipment. Home offices with built-in storage can be installed that include cabinets, shelving and countertops that can be a useful addition.

Laundry Room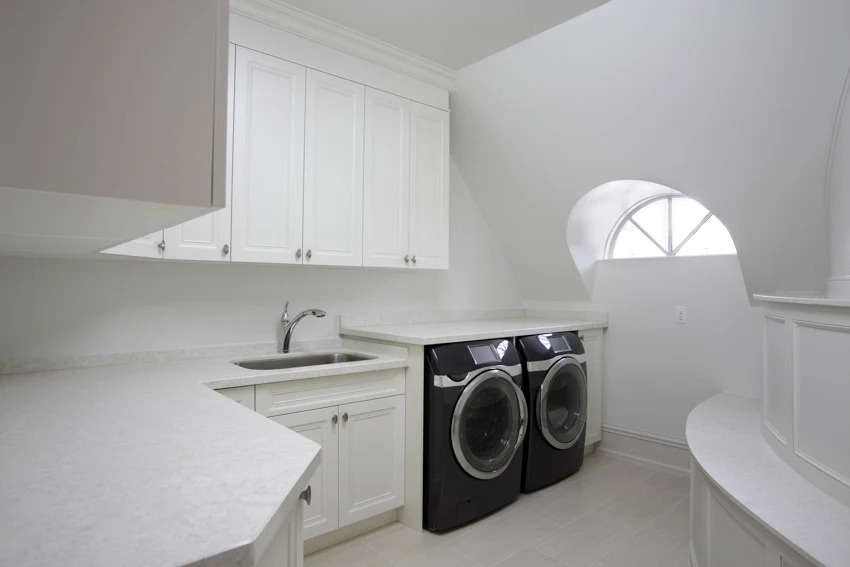 In a house, the washer and dryer are stored in the laundry room. These rooms are often no larger than a tiny bathroom and may include a washing table for organizing garments.
These rooms are also commonly found in the basement or at the rear of the home beside the garage. See more basement laundry room ideas here.
The best placement for a laundry room design is generally near the home's bedrooms where clothing is changed.

Library/Study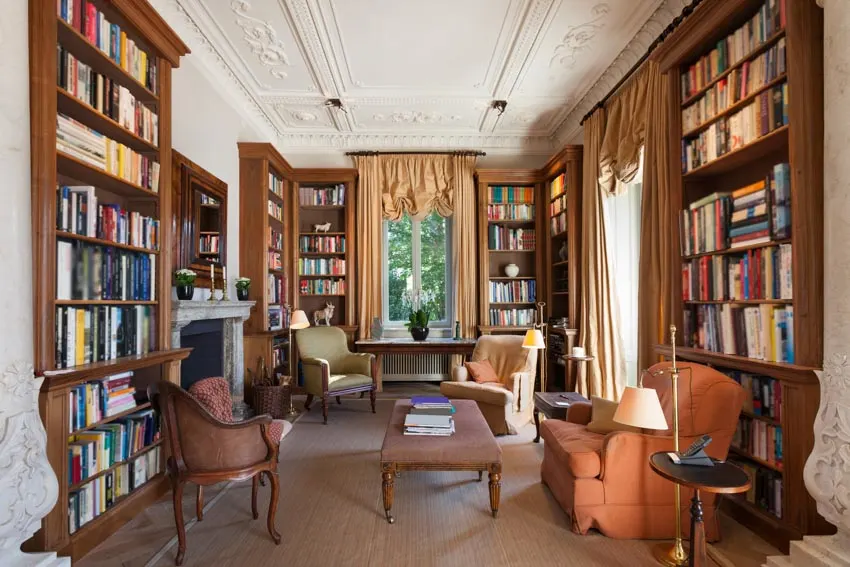 Libraries offer residents a location to read the newest books and other publications. You could transform a spare room in your house into a library if you have a significant collection of books.
Living Room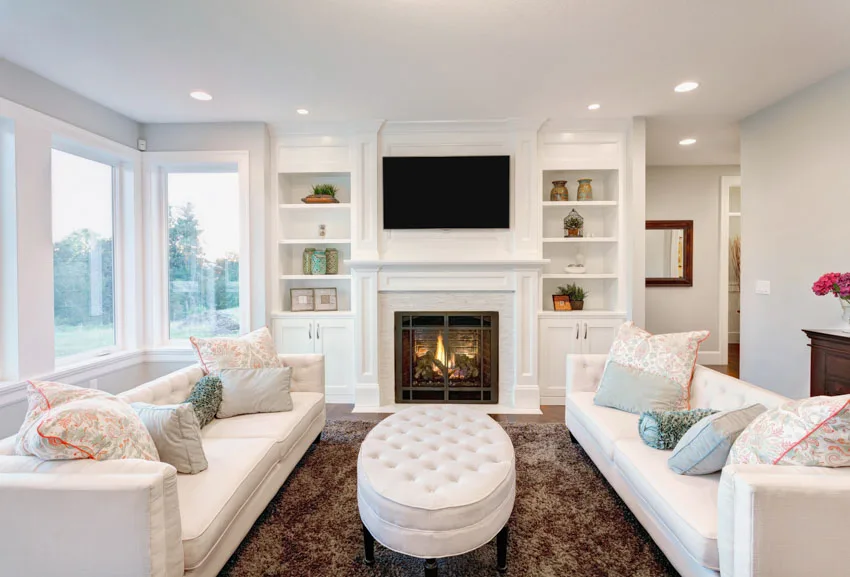 The living room of a house is typically used as a welcoming space where guests may socialize momentarily when entering or leaving the house. This includes both families and visitors.
Living rooms, specifically if they include televisions or entertainment devices, can also be used as leisure zones where family members can enjoy.
A formal living room is generally located in the front of the house and typically includes more elegant furnishings and decor.
A living room or family room are often a more casual space. Family rooms are more kid friendly and casual than both a formal living room or regular one. read more about living rooms vs family rooms here.
Loft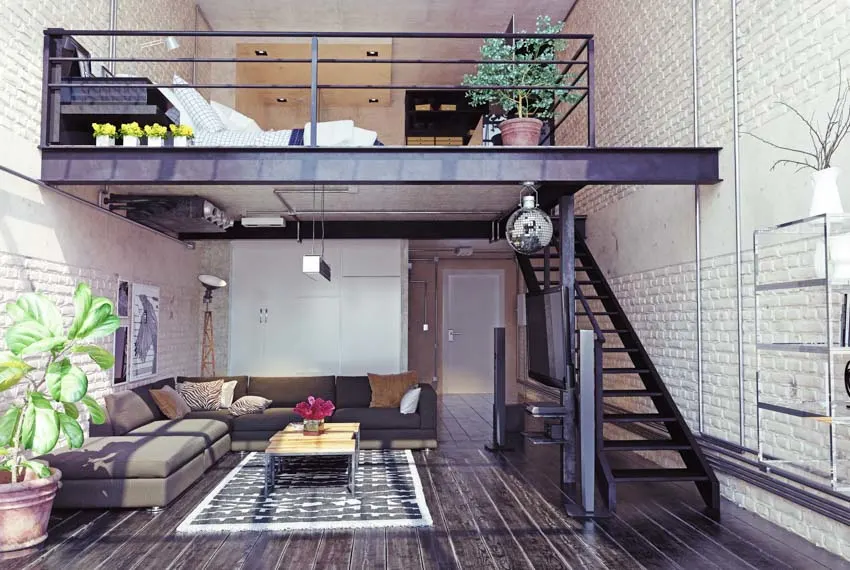 The word 'loft' refers to a whole space, which might be a single flat, an art workspace, or another type of business space. It can also pertain to a home's upper-story area that has been expanded out to make it more accessible.
These areas can be utilized for a wide range of private activities. They can be used as bedrooms, guestrooms, workshops, offices, and so on.
Man Cave/She Shed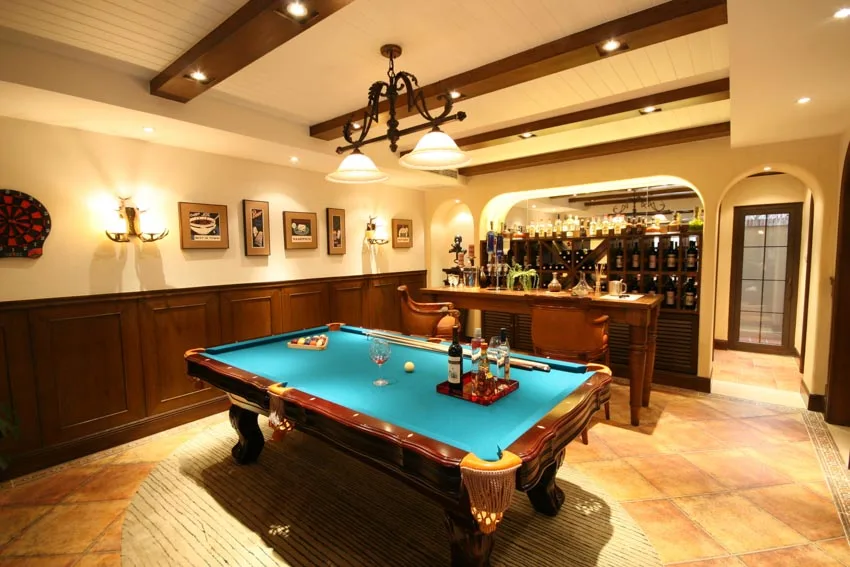 A man cave is a space in which a guy relaxes and pursues interests away from his family. A she shed is comparable to a man cave in that ladies can do their private activities as well as unwind and think alone.
A man cave and a she shed are both outdoor sheds that have been transformed for use as a place of amusement, leisure, and relaxation. See our gallery of man cave ideas here.

Master Bedroom/ Primary Bedroom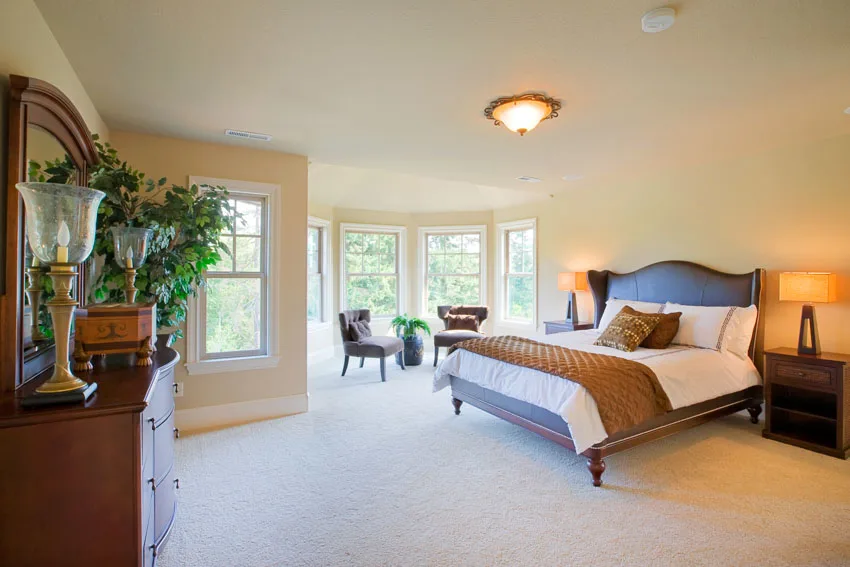 A master or primary bedroom, which is usually found in larger homes, is usually the largest bedroom in the home. A primary bedroom is designated as such by being the room with the largest amount of square footage. Many primary bedrooms have an adjoining bathroom or ensuite that is reserved for the head of the household.

Home Theater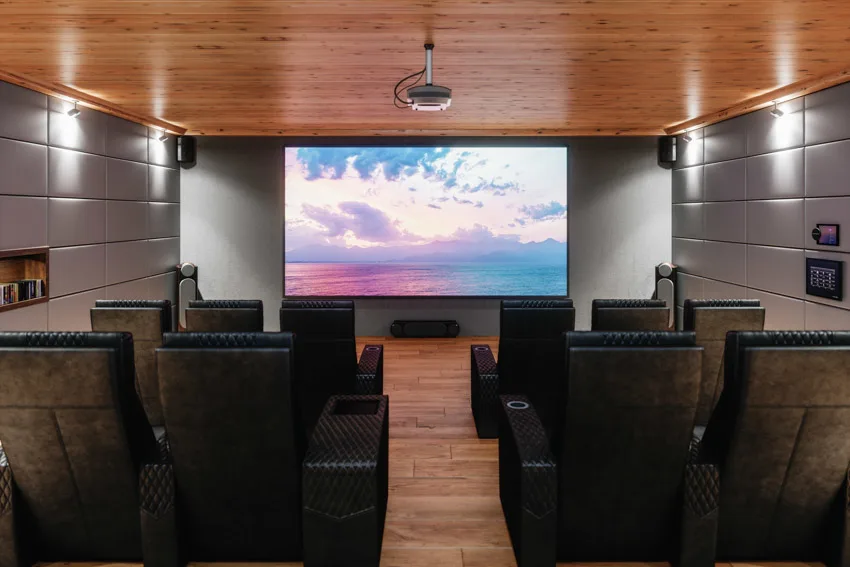 A home theater is an area in the home designated to replicating the feel of a movie theater, with a large screen TV and surround sound speakers.
With the development of 70-inch displays and wall-mounted televisions, home theaters have gone mainstream. These spaces may accommodate theater-style seats. They may hold anywhere from six to twelve chairs, depending on their size.
Home theaters are an excellent way to enjoy the theatrical ambiance without leaving your house. See additional home theater ideas here.

Kitchen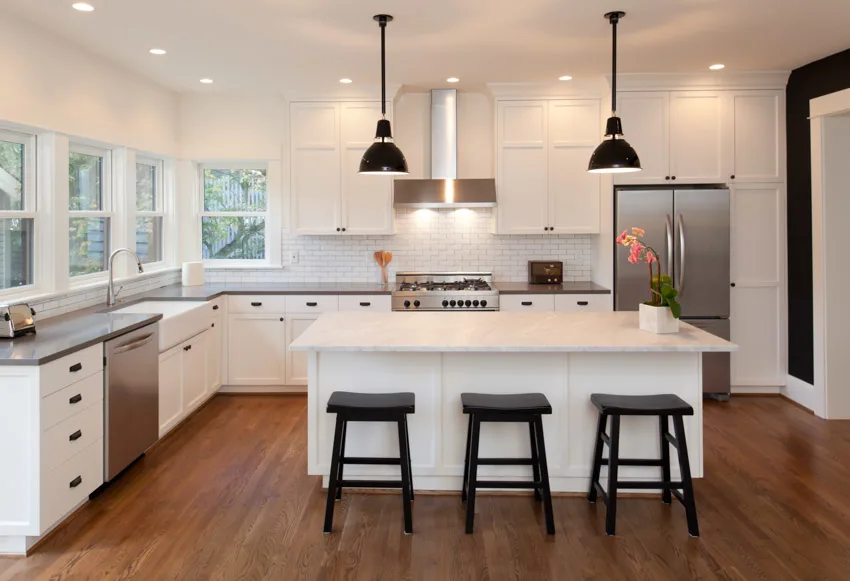 A home's kitchen is where food dishes are cooked and served. It's a popular area for people to socialize in the mornings during breakfast or in the evening over dinner.
A kitchen may also be utilized as a fast escape should you need a late-night snack. Kitchens are available in a multitude of sizes and are often located in the rear of the house. See more kitchen layouts on this page.

Mudroom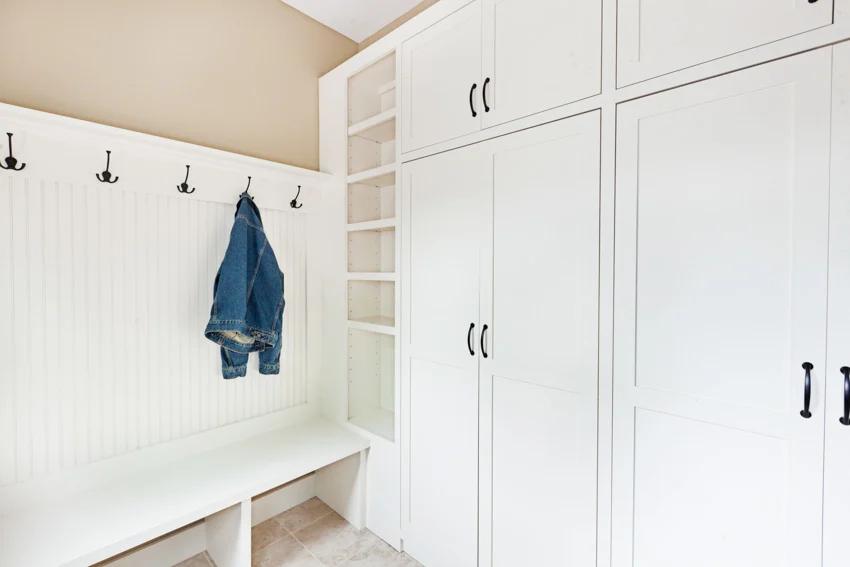 A mudroom is often a tiny room in a house designated for storing wet clothing including jackets, sweaters, wet or filthy boots, and umbrellas.
Its goal is to let the clothing dry so that wet and filth do not migrate into other sections of the house. See other mudroom ideas here.

Music Room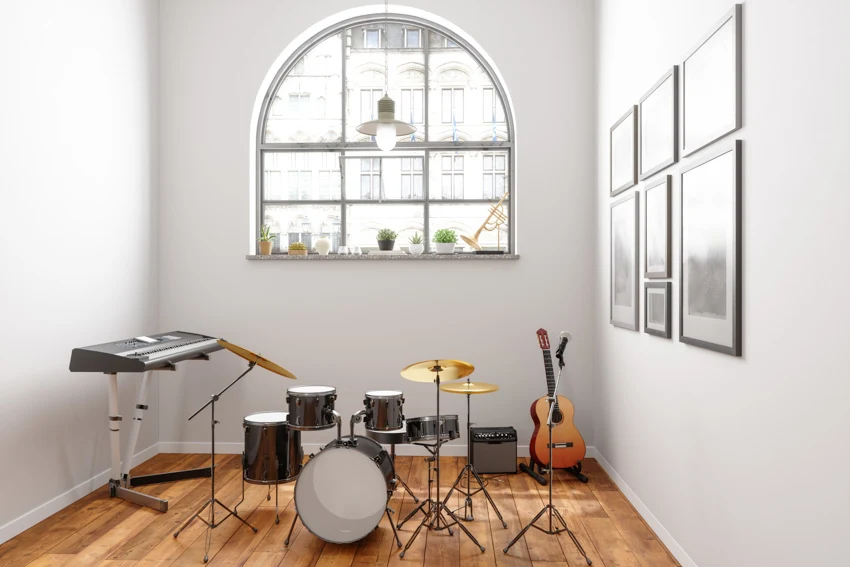 This is a space designated for music practice or production; a private room or small theater for musical presentations. Soundproofing can be installed using insulating panels to help dampen sound from traveling to other areas of the home.

Nursery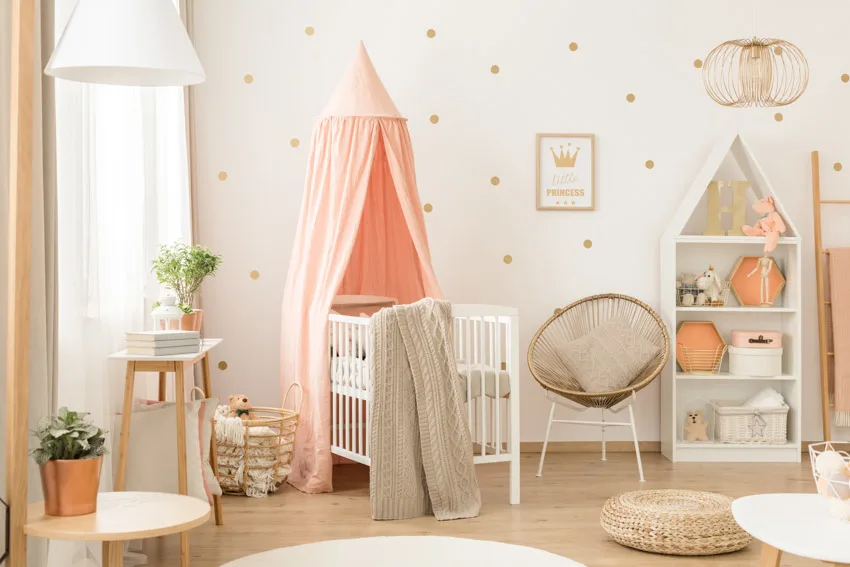 Nurseries are facilities committed to the welfare of newborns and young children. These rooms are often on the smaller side and may be used as a space for babies to slumber in their cribs or just to cater to their requirements such as feeding, bathing, or other necessary duties.
Nurseries are useful if you have a huge family since they provide moms and their newborns more seclusion and quiet.

Pantry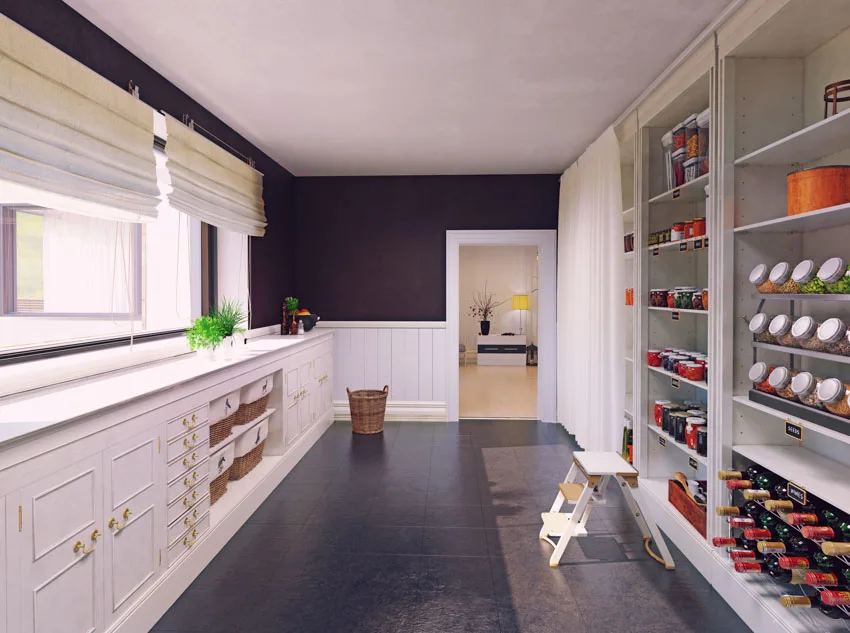 A pantry is used to store dry goods, appliances and extra pots and pans. The more goods you can store in it, the more room you have in the remainder of your kitchen space. Another type is the butler's pantry. Read more about the difference between a butler's pantry and a pantry here.

Panic Room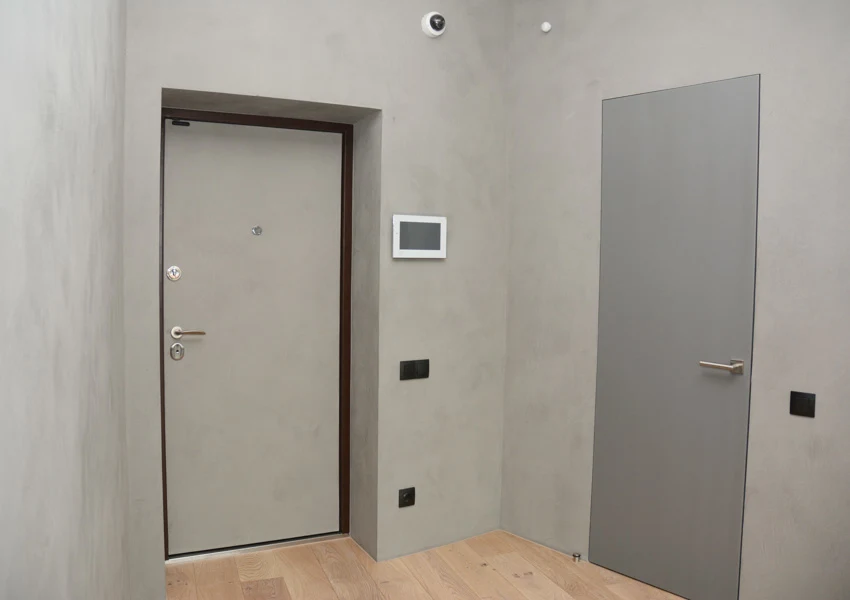 A panic room is a reinforced room constructed in a private property or company to offer a haven or hiding spot for the residents in the case of a break-in, burglary, hurricane, mass shooting, or other catastrophes.
Playroom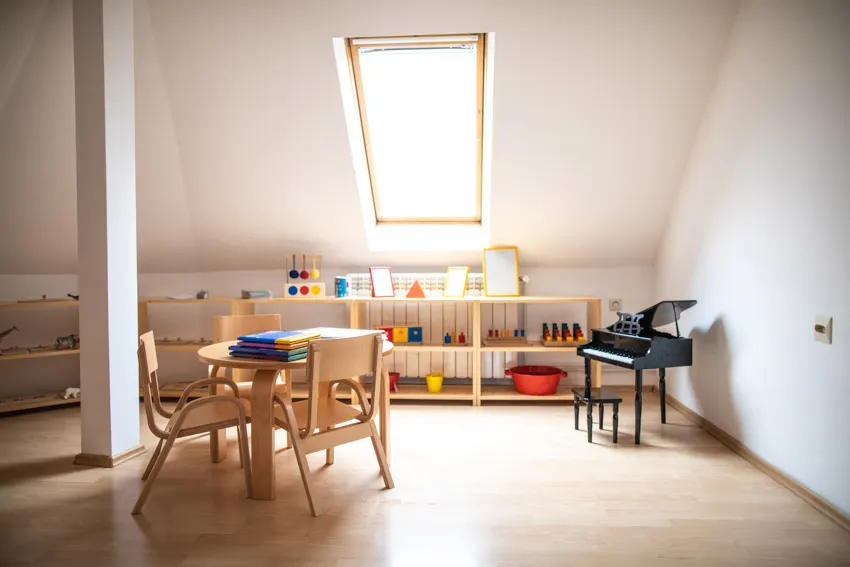 Establishing a playroom for your youngsters is a terrific approach to keep them restricted and discourage them from making disturbances elsewhere in the house.
It's also a good technique to keep their toys contained in their room and not dispersed around the house. Depending on the arrangement of your home, playrooms might be positioned upstairs or downstairs.
Half-Bath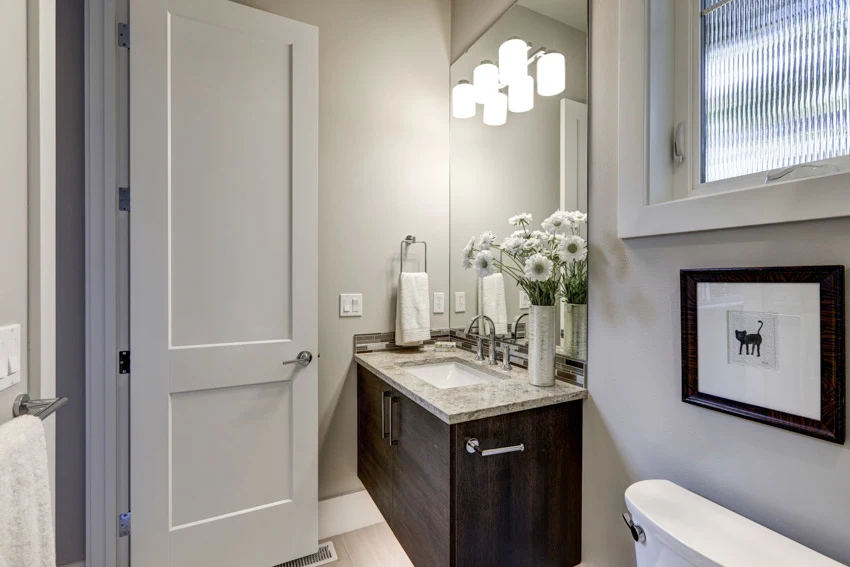 Half-bath rooms are equipped with merely a sink and a toilet. Such rooms are typically found on the first level of a house, near the front door.
They are usually the first selection for guests, but they are also utilized by family members that do not want to go upstairs to use the restroom.
Workshop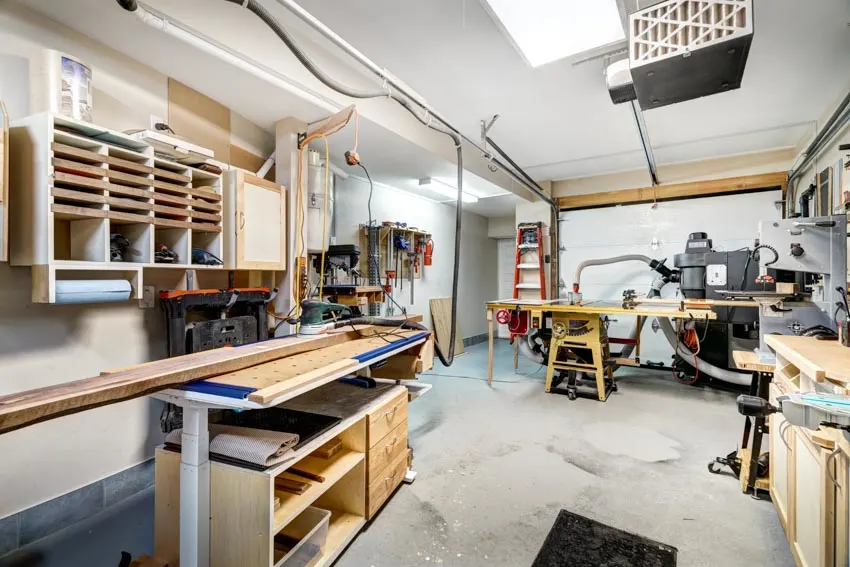 A workshop offers both the space and the equipment needed for the production or restoration of manufactured parts. A workbench, handheld tools, power equipment, and other hardware are common in workshops.
Storage Room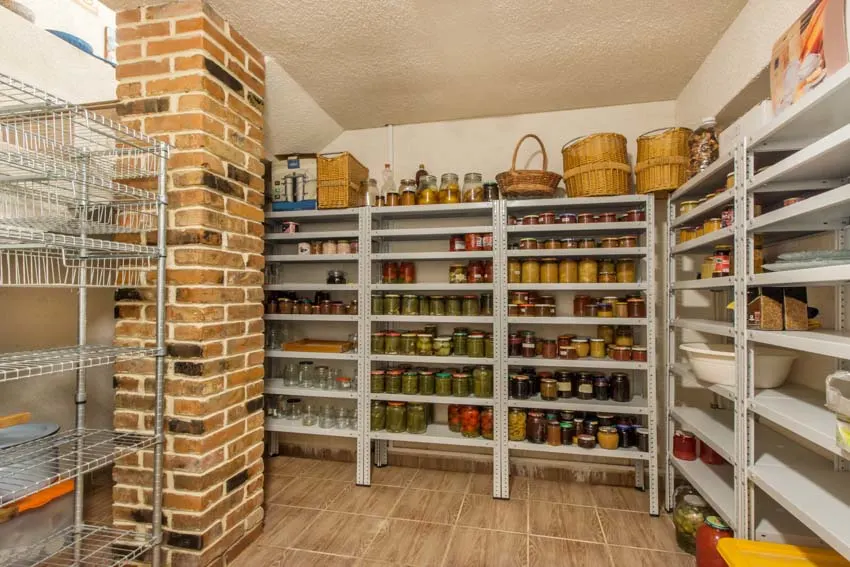 A storage room is a place in which supplies or personal belongings are kept secure. You can use it to store any objects in your house.

Sunroom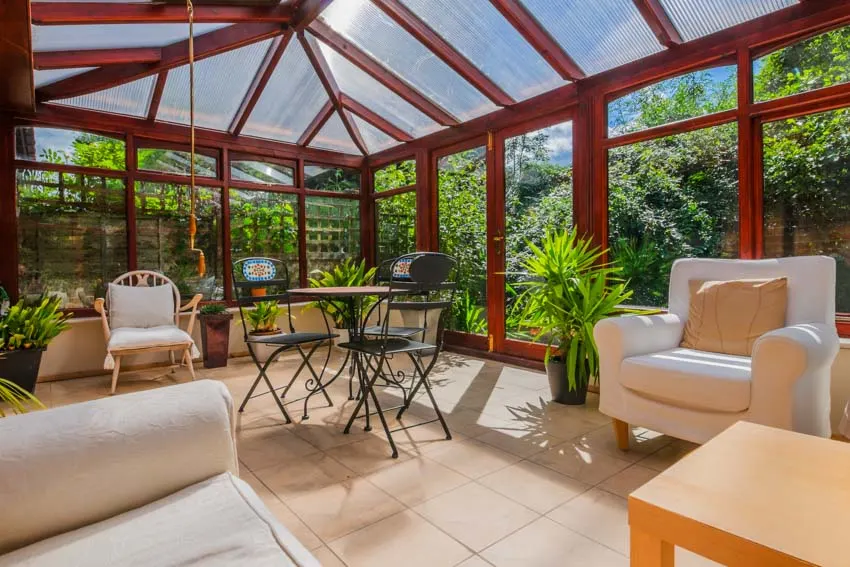 A sunroom is a lovely home extension that provides a comfortable place where household members or visitors may rest in a sheltered outside environment away from harsh sunlight or insects.
Large glass windows are commonly used in these areas. Those with mesh nets are referred to as a screened in patio. The different types of sunrooms are an excellent option to enhance the amount of natural light in a house.
Walk-In Closet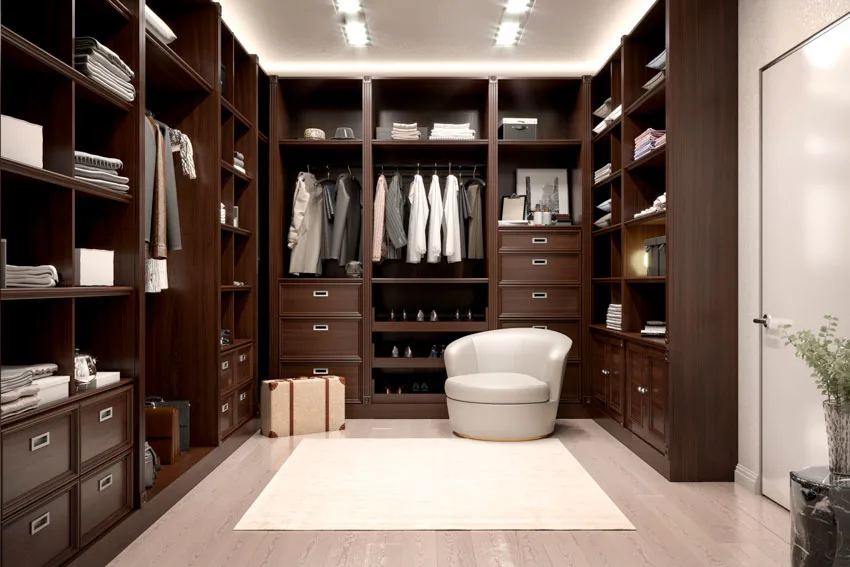 A walk-in closet is a spacious closet or room that is mainly used to store clothes, footwear, and other items. A walk-in closet design also functions as a dressing room occasionally.
Wine Cellar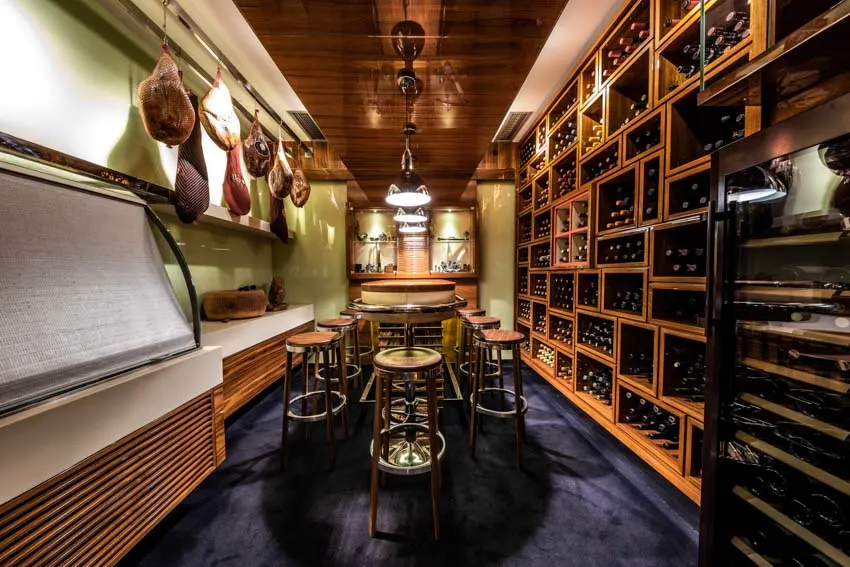 A wine cellar is primarily for wine storage. Stable temperature and humidity are quite critical in this room to keep the freshness and aroma of the wines.
Yoga Room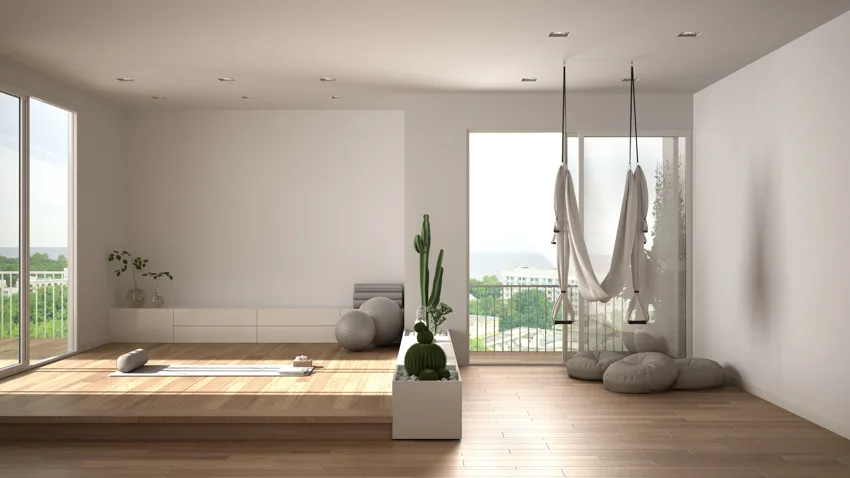 A yoga room is where household members who love to do yoga do their rituals and other stretching and workout activities. This section is normally composed of meditative decor, plants, a yoga mat, and other objects needed for doing yoga.
See more related content in our article about backyard yoga space on this page.