Check out the most popular types of bedroom styles including traditional, contemporary, modern, coastal, and romantic interior designs.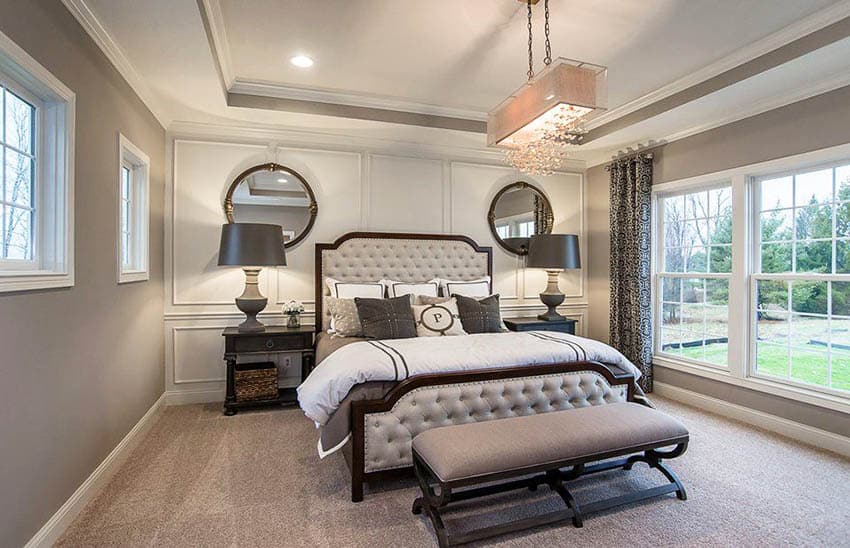 The type of bedroom style you choose is important, because it reflects your own unique personality. It's the place where you begin and end your day. With that in mind its important to select an interior design for the bedroom that gives you a feeling of positivity, inspiration and peace.
By making changes to the style, finishes, colors, and decor you can drastically change your environment. Here are popular bedroom design styles for ideas and inspiration.
Contemporary Bedroom Design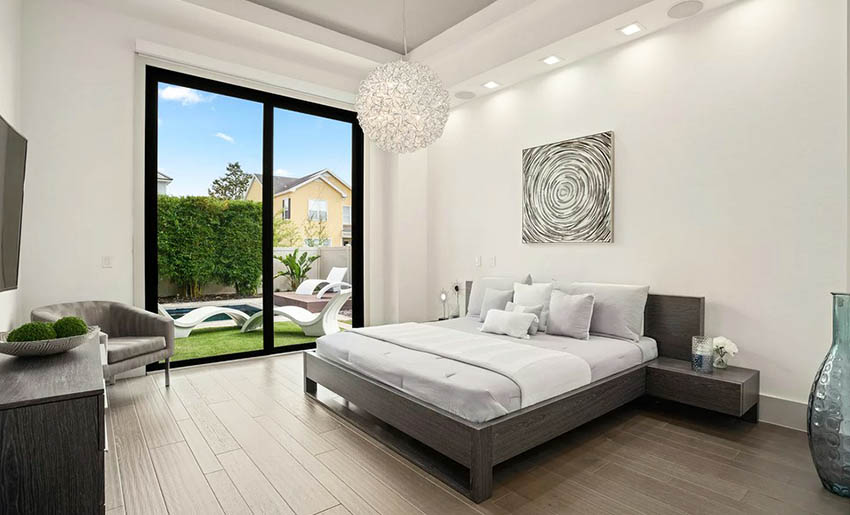 Creating a contemporary space involves incorporating a few key elements. Contemporary design right now includes styles from the end of the 20th century, where design veered a little from modern design and into a more natural and soft look. The important thing to remember about contemporary design is that it changes; the meaning of contemporary is that it is the present style, and what is trendy here and now. Some of the key elements are as follows.
Light – Light is one of the most important parts of contemporary bedroom designs and it is why you see so many giant windows in this style. Natural light is something that the coming generations adore, and for a good reason, natural light is good for you and the environment!
Skylights, floor to ceiling windows, and glass walls are all common design elements that are common in contemporary design. While bedrooms may want more privacy they could incorporate a textured glass that allows light though but less visual intrusion.
Natural Colors – The color palette for contemporary bedrooms is on the neutral side. Whites, Browns, creams, beiges, and any taupes or tans are great choices for contemporary design. As for the wood tones contemporary design is all about the extremes, the wood tones are either extremely dark or light, no mediums.
A dark wood floor can be great contrast when incorporating a cream for lighter tone beige to the paint furnishings of the room. There are many other wood tones that can be used even if the flooring is not hardwood; dressers or vanities can be in espresso wood colors or a light ash color.
Traditional Bedroom Design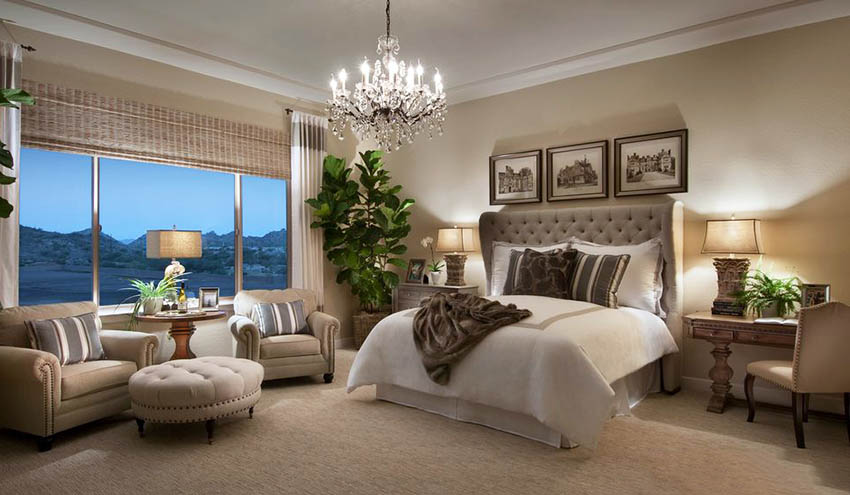 While traditional design may ring as a little old, or dated, it does not have to be! The style never changes and is rooted to the past but the design can be embraced to create a beautiful look that fits a bedroom today! Some key factors are:
Symmetry – In a traditional bedroom (if it is planned all the way to the architecture) any built in casework or closets is placed in the center or have mirrored items on either side of the bedroom. In some cases the room is designed before the traditional interior design style is selected, and it can still be worked in with furnishings.
Everything comes in pairs. Matching ends tables and lamps, any sofas or chairs are mirrored across the room. This technique is used to balance the space around a focal point, typically the bed in the center of the wall farthest from the door.
Rich colors – Another key element to traditional design are it's used of dark woods and rich tones. To pair with the darker wood and allow for the furniture to be the accents the paints and wall coverings are typically medium neutrals.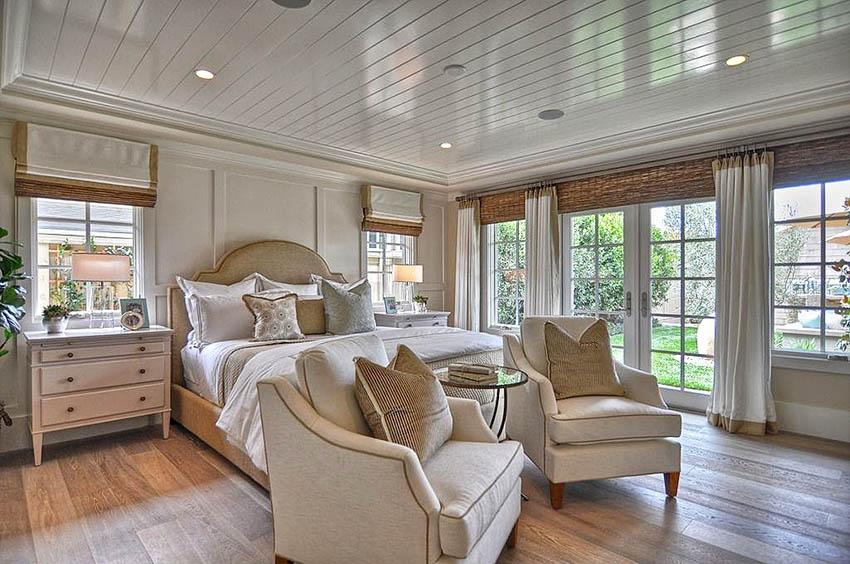 Hardwood flooring is an iconic part of the traditional design incorporating the rich wood with mahogany, cherry or walnut on the flooring. The accent colors range from deep red and browns to greens and other jewel tones. Traditional design uses paisleys as well as plaid and striped in its patterns, especially on bedspreads and draperies in bedrooms.
Furniture – Traditional interior design focuses a lot of its attention on furniture, using a great deal of detail and weight. Traditional bedroom furniture is heavy duty stuff, made out of woods like mahogany, maple or cherry. The fabrics used are thick, high end and classy, such as velvet, leather or silk.
The attention to detail shines through with clawed feet on pieces, button tufting on upholstered items, and ornate carvings and metallic designs in the furnishings. Some popular examples or chairs and furniture in this design style include (but are not limited to): wingback chairs, wingback couches, Queen Anne furnishings, Chippendales, and Sheraton furnishings. Not only are the pieces themselves detail orientated the accessories atop the pieces scream elegance.
There is a great use of china, sconces, mirrors and chandeliers, even the throw pillows were decked out. Adding gold or silver is a technique used to add sophistication and elegance, especially for the heavy curtains or drapes that are used in this style.
Old World Traditional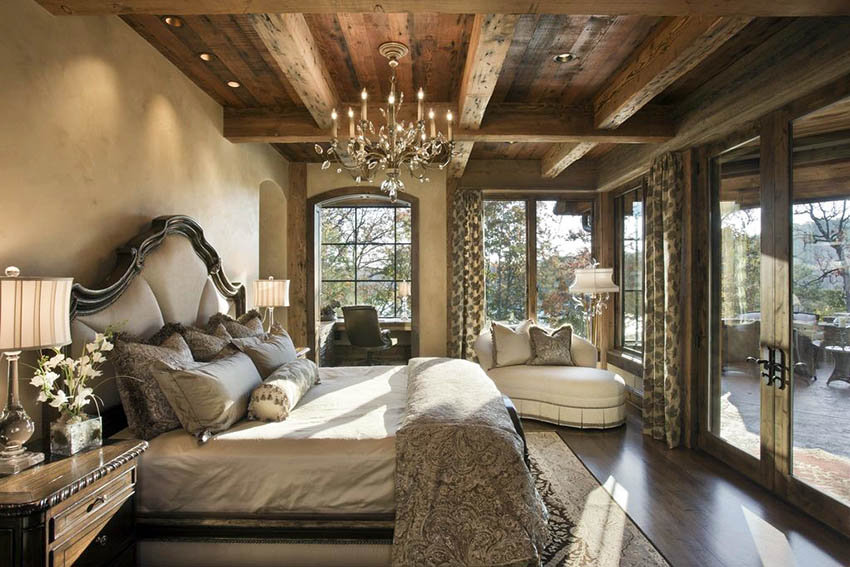 The old world design style is similar to the traditional design style mentioned above including rich colors such as: burgundy, cream, forest green, navy and dark woods.
One big difference is that old world does not contain any built in furnishings, but stay true to the heavy pieces. Some other key things to include in and old world designed bedroom are: rugs, damasks with floral patterns, velvets and tapestry patterns,
Industrial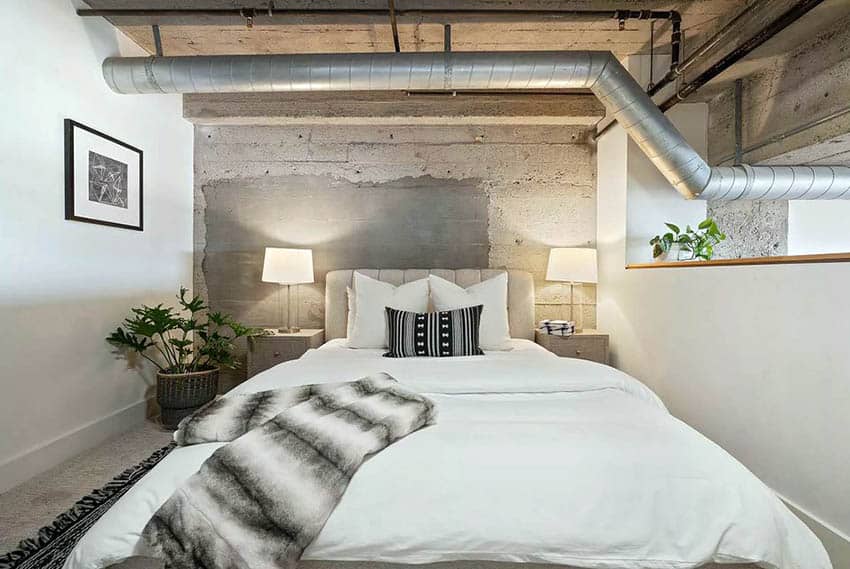 The industrial design is different from other styles due to it embracing the elements that other styles work so hard to cover up. Industrial bedroom design does its best to combine both practicality and beauty in the same space. However, there's no denying that the industrial style is primarily a masculine bedroom design.
Exposed Ductwork – Exposed ducts and pipes are the biggest staple of the industrial style, using the commonly tucked away pieces of equipment and using it as an art piece. This began with the transition of a few former industrial use spaces into living quarters, which became a popular design choice.
This was initially done to cut extra construction costs, but it also leads to more open floor plans and ceilings. Plus you get to see more architectural features that are usually covered up by a ceiling grid. From a maintenance standpoint, it sure does make it a lot easier to fix something if it becomes in disrepair.
Neutral Materials – With the use of exposed ductwork and piping the design style incorporates primarily neutral colors and metallic finishes. Copper, silver, chrome, and nickel are paired with wood surfaces to keep the industrial feel of the space.
Stainless steel finishes are commonly used as well as other exposed metal furniture pieces, as a play on the other elements that are being preserved. Greys, whites and greiges are primarily used whenever metal or wood cannot be used. You can see more examples of similar loft bedroom designs here.
Cottage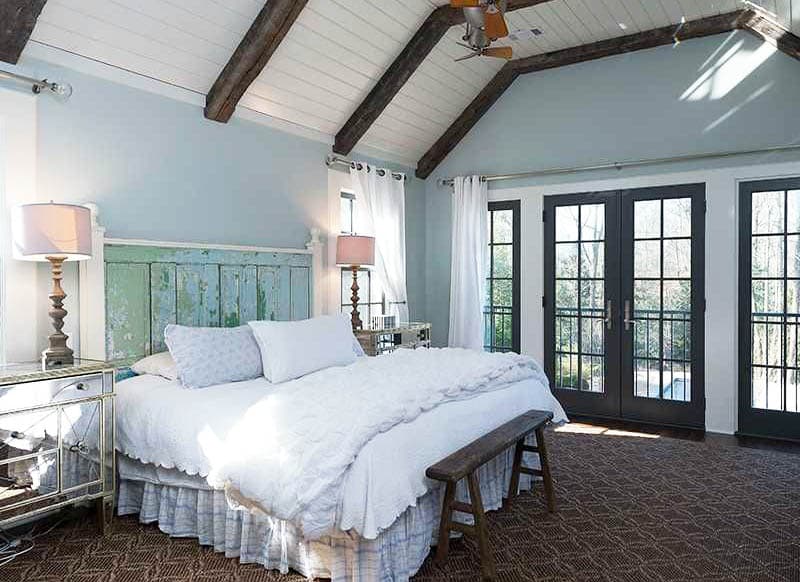 To create a soft, inviting cottage style bedroom there are a few key elements that need to be incorporated. Lucky enough, none of them are too difficult or expensive.
Light Colors – The cottage interior design style is drenched in brightness, lightness, and openness. This means the color palette begins with a neutral base, typically a nice, bright white! Pastels and softer primary colors are frequently used as accents and pairing colors with the white, or everything can be white for an easy clean look.
If all white is chosen it is good to use many shades of whites and off whites to give some dimension to the space. Another way to add dimension is with floral patterns and sheer draperies.
Eclectic Furnishings – Cottage style bedrooms are very unique by nature, where each piece of furniture has a past, present, and future. These vintage pieces should be one of a kind, bought at flea markets, garage sales or antique stores. Often these pieces just need a quick paint job, or change of some knobs and they adjust well to the cottage theme you have set up.
Romantic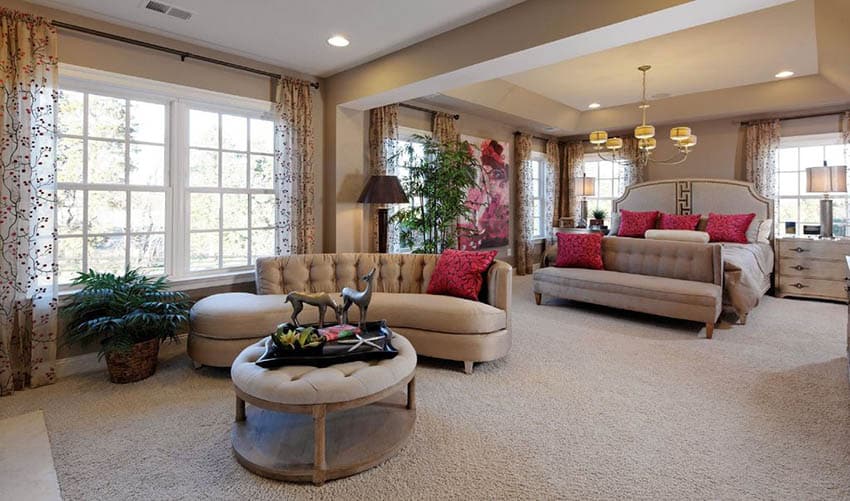 Creating a romantic bedroom design is a big deal! It is probably the make it or break it point for the end of a good date night, so make sure to include these key elements to get the right vibes.
Warm Colors – As it is commonly known, when wanting to heat something up you need to use some colors from the warmer end of the spectrum. Reds, and pinks especially are key players in this type of design, but it is important to not overdo it. Using color in your decor items is a good way to incorporate some visual interest in to your bedroomd esign without becoming too overwhelming.
Too much pink can give a childish vibe and too much red can just turn gaudy if not used correctly; adding a splash here and there with sophisticated grey tones elevate the romantic vibes in the space. Keeping these warm colors bright with pastels and off whites can also give a lighter romance aesthetic versus the reds and grey; both still great combinations. Adding lights with a warmer color also gives a great appearance to the space to set the tone.
Unique Textures – Focus on the bedding, this should be a focal point for the room, the bed should be soft and inviting for a romantic bedroom. Adding ruffles or other minor detailing to the bed sheets calls more attention to the bed. Another way to call attention to it is with a unique headboard.
This can be a leather or velvet upholstered headboard with an extraordinary design or eye catching color to really make a statement. If a headboard is not in the cards trying out something like a canopy could also help capture the attention of the room.
Coastal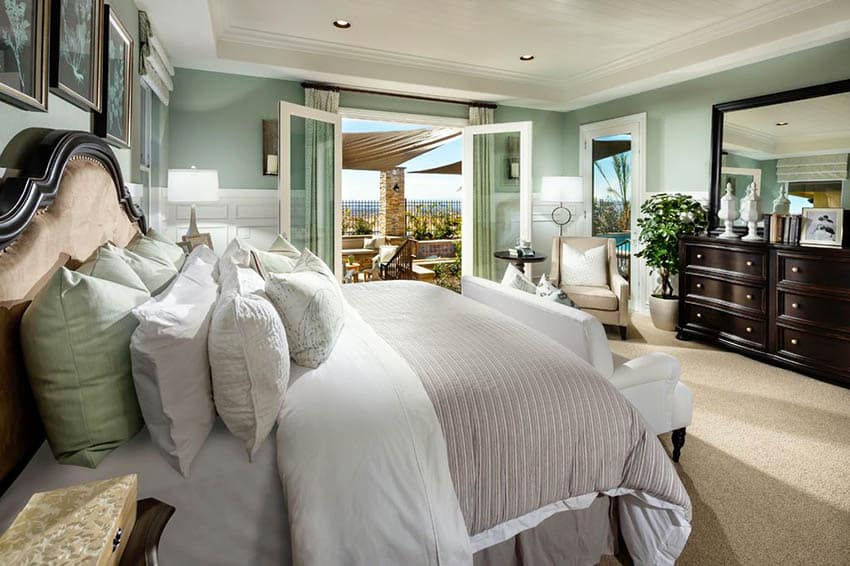 Many dream of glorious coastal vacations, but less actually get to do it. Why not just design you bedroom in a coastal style to pretend like you get to go on a vacation every night? Or maybe you own a coastal property and want to embrace the design style for yourself or the users of the space. Either way there are some key elements that should be included to properly embrace the coast.
Coastal Colors – Coastal colors use a great deal of blues, in all different shades and hues. Light blue, dark blue, green blue, navy blue, etc are all great choices for a coastal bedroom. Water is a big part of the theme so it makes sense that blue is so present in this design style.
Other colors that are used are colors of sand and the sun. Yellows, beiges, and whites pair great with different shades of blue. These colors quickly brighten up a room.
Beach themed art – Including sea creatures and other things found along the coast can either bring the vacation home or embrace the vacation being had! Starfish designs and images of coral reefs can show what really is out in the ocean and even inspire the users to get outside and see them for themselves.
This artwork could even be something that the users had taken pictures of themselves, adding a personal touch to the coastal bedroom. Seashells and other types of accessories help tie the theme in.
Nautical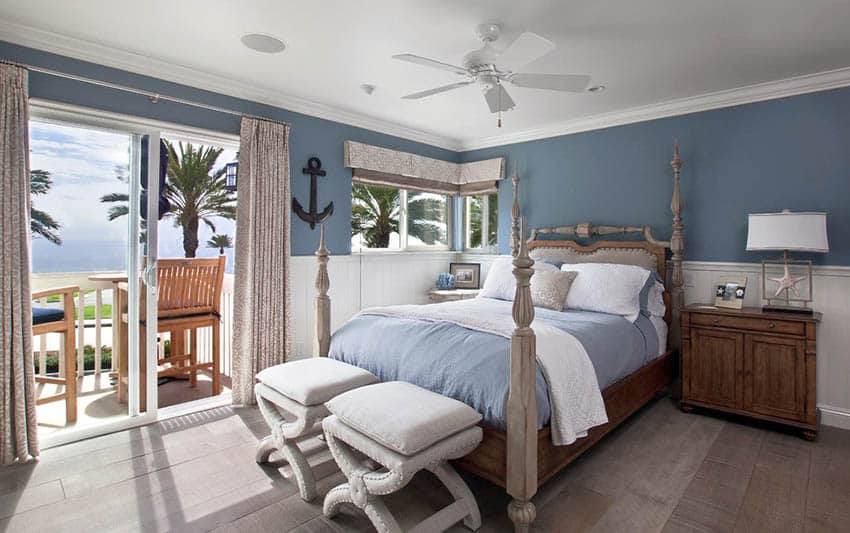 Similar to coastal design in the sea and water aesthetics there are a few differences between the two design styles. Nautical design includes the color red and uses patterns such as anchors and compasses. This style embraces more boat living and marine life than the coastal design.
Scandinavian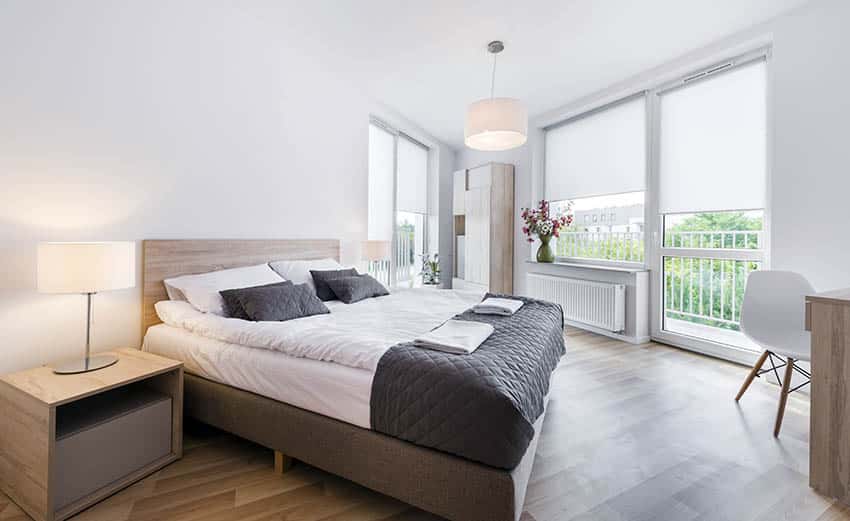 Scandinavian design is the height of minimalism. With a focus on functionality as well as simplicity this design style says what it means and means what it says. Some of the key elements to keeping it spic and span are as follows.
Light and Neutral – Scandinavia can have as low as 7 hours a day where there is sunlight, meaning lighting of the space is a main focus in the design style. This also affects the circadian rhythm which means the lights need to help balance the body into knowing what time of day it is.
Light and natural finishes are just as important as the light sources. Flooring is often wood left in its natural color or painted something light such as white. Greys, whites and browns are most commonly used in Scandinavian style with accents of pastel pinks and sea greens both of which are used sparingly.
Clutter Free and Natural– Keeping things clean and clutter free are a very important attribute to the design style. Clean lines in furniture are a must and the items resemble that of mid century modern style with improved functionality. If it is not functional, it is not in the space. The living elements (plants and flowers) are where the color and accenting is brought in.
Mid-Century Modern
Similar to Scandinavian in the functionality aspects and keeping things light and neutrals there are only a few differences between the two design styles.
Mid century modernism includes art pieces that include abstract print, or patterns that Scandinavian design would never include. Mid century modernism adds a few brighter colored accents as well as is a bit more relaxed than the previously mentioned design.
Shabby Chic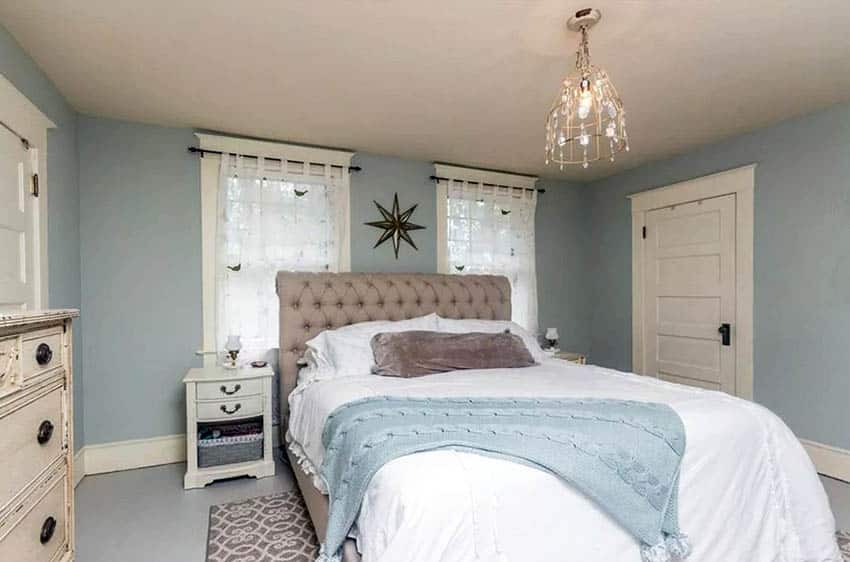 With an air of relaxation and piecework shabby chic is a look that screams creativity and freedom. While this style seems thrown together on a whim, it has come key elements that make it what it is.
Natural and Neutral– Starting with a neutral clean base gives the array of accessories chosen a lot better of a chance if coordinating with it, let along with each other. Structural elements such as walls and floors are typically a brown, tan, or taupe, and can even be in the cooler family with grays and whites. Flooring can be something light and natural such as bamboo or a beech wood.
Mix and Match – With the neutral background set, the furnishings and accessories is where the personality really lies. All sorts of décor is best for this space, throw pillows and blankets along with rugs and wall hangings (tapestries, canvases, customs artwork, stellar finds). Incorporating various finishes, textures and patterns is good but try keeping the colors in the same general theme, this keeps things looking cohesive and not cluttered.
Bohemian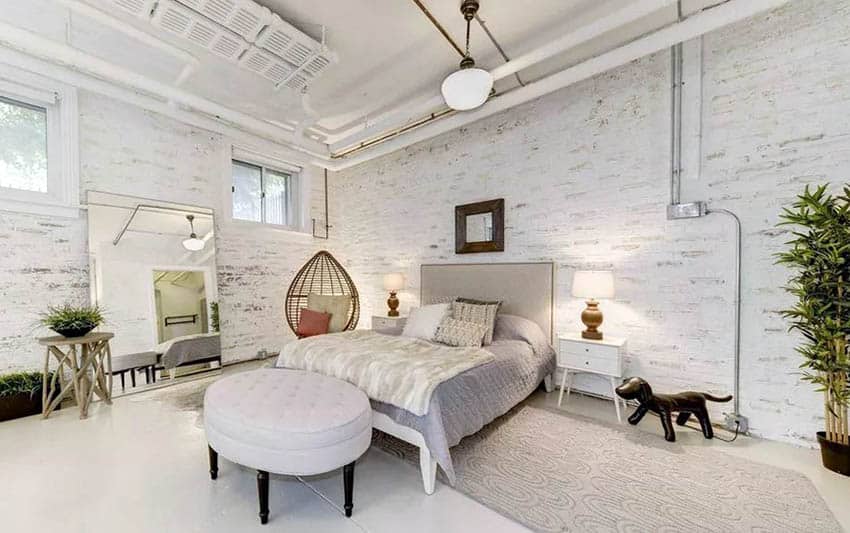 Bohemian design greatly resembles shabby chic as described above with the incorporation of a few additional considerations. Using low lying furniture is a big part of boho design as well as ornate rugs to look at while hanging out down there.
Starting with a neutral base and layering colors and items is an element of bohemian design as well as bright color usage and a great deal of art usage.
Urban Modern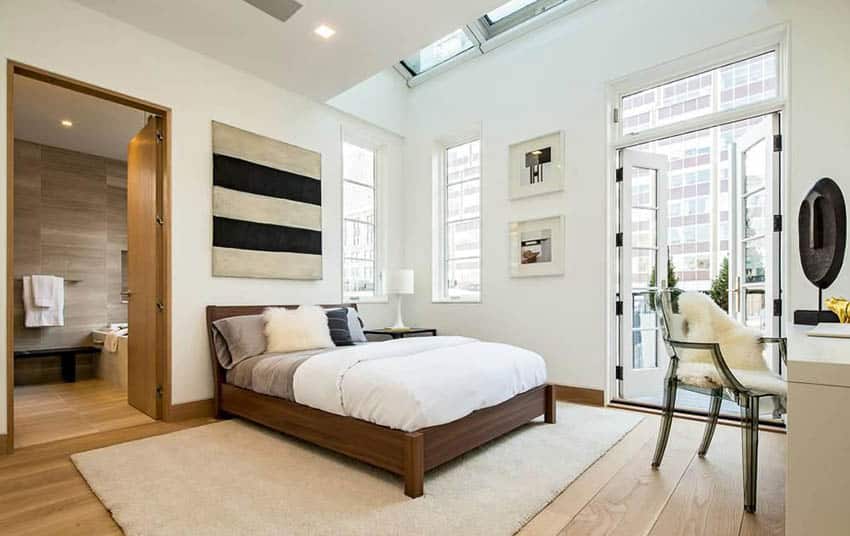 Urban Modernism is a sophisticated design style for city living folk. This design style is a mix of contemporary, industrial and modern design influences.
Soft – Soft furnishings in soft tones is exactly what urban modernism calls for. Rugs are important to the style, whether they are large and thin or smaller and thick. All of this will use soft neutral colors to let the accents speak.
Statement Pieces – Adding personality in this style is of upmost importance, and statement pieces are the best way to do that. Every room should include either a daring piece of art or a loud piece of furniture that captures the attention of the space. It is important that this pieces is a talking point that is noticed, but does not overwhelm the space itself.
Modern Farmhouse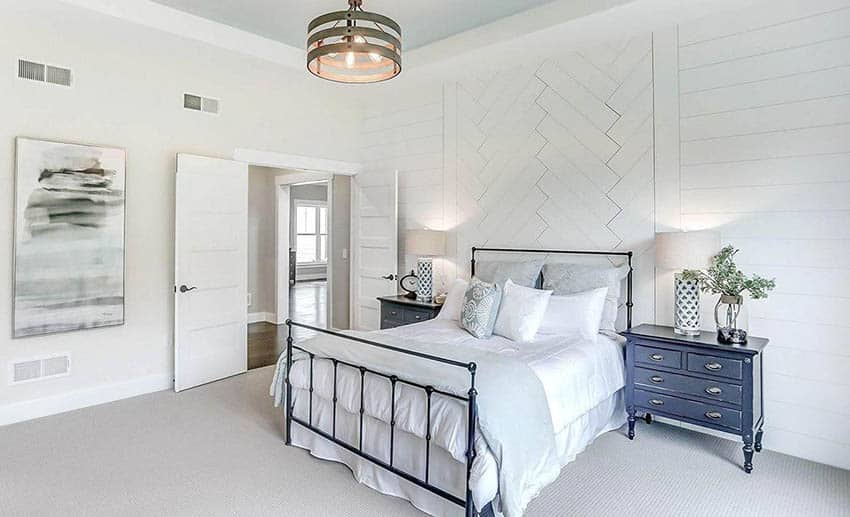 Heavy and Light – Having a large heavy duty wrought iron metal bed paired with some lightly upholstered chairs will embrace the modern farmhouse bedroom design style. The heavy furniture pieces are iconic to the design and having the lighter elements give it a good balance.
Rustic – Incorporating weathered woods, reclaimed woods, terracotta pottery and metal accents give an immense rustic charm that is highly desired when it comes down to the farmhouse design style. Using these materials in exposed beams or wall panels give a great breakup of the spaces and helps make the space feel homier.
Asian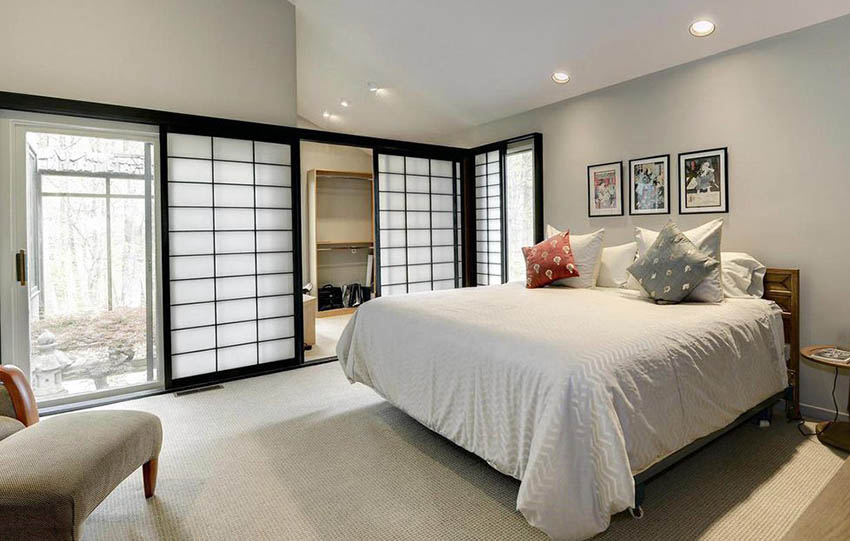 Asian inspired interior design includes many Asian traditions.
Simple natural tones – The colors chose in this design style are meant to create a calming atmosphere. These colors are often pulled from natural elements that are also incorporated into the spaces. Any colors accents are usually found in art pieces or small accessories.
Luxury – Using luxurious materials give a luxurious vibe, and that is what Asian inspired interior design intends to do. Marble is frequently used as flooring with large rugs to soften the spaces. Gold is another popular material used in the accessories of the homes, which allude to expense.
Mediterranean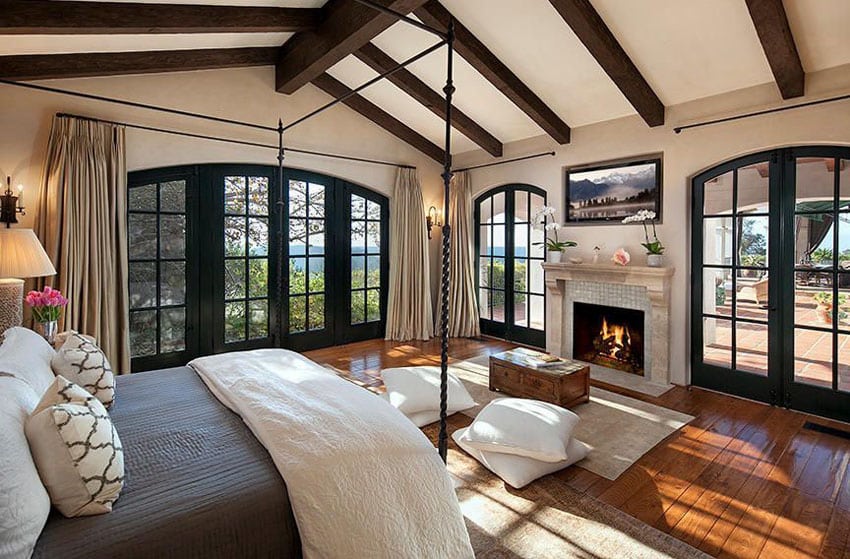 Mediterranean inspired interior design alludes to the design styles from Greece and Italy. These places are known for certain features which are brought to life in the design aspect.
Greek Mediterranean – Includes stucco walls in white as well as the doors. This style uses the accent color of cobalt blue and creates fascinations with its columns and arches as well as its use of patio like furniture throughout.
Spanish Mediterranean – This design uses accents of blue and purple paired with terracotta flooring. Mosaic are a large part of this subcategory of Mediterranean design.
Italian Mediterranean – This design uses cast iron and mostly earth tones including: orange, deep yellow, deep red and many different browns. Textured walls find its way into all the Mediterranean design subcategories.
To help visualize your interior designs there are a variety of bedroom layout planner software programs. Using these programs you can change your room's layout, try out different furniture styles, colors and finishes before you buy anything. This is especially helpful if you're not sure what type of bedroom style is right for you.