Here's our tips for how to decorate a nightstand with different decor essentials, design elements, and creative bedroom ideas you can consider using.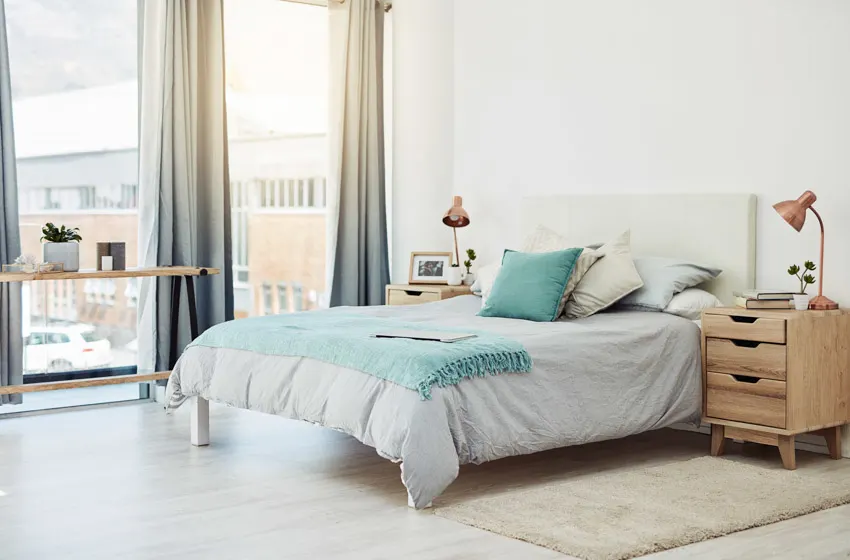 Your bedroom is a haven, and is a place where you can let down your hair and just be yourself. An inviting bedroom design is a place where you can de-stress and free your mind. Therefore, it should be comfortable and free from clutter and should also have your own personal touch.
You can redecorate or put some accents here and there around your bedroom. If you prefer the latter, decorating your nightstand would be one of them.
Nightstand Decor Essentials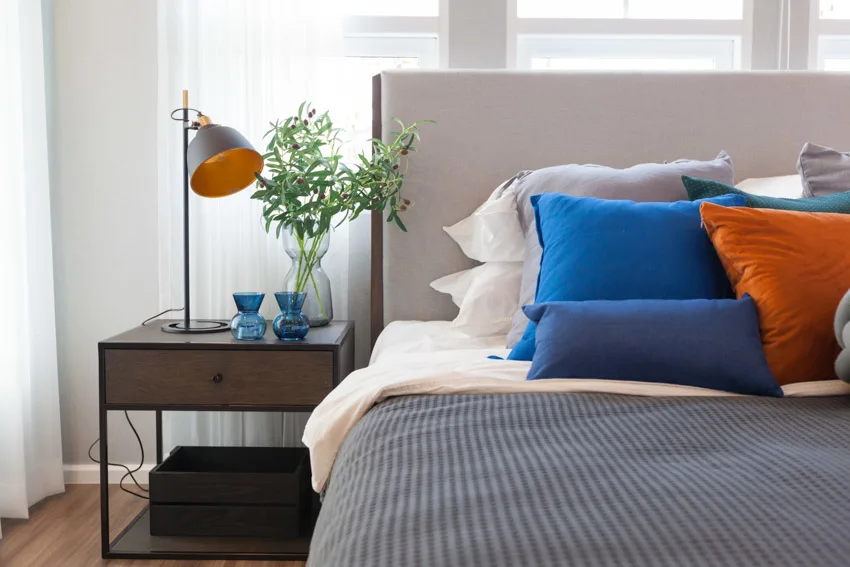 Although your nightstand is small and has limited space, you can still make it the focal point of your bedroom. Here are some expert tips on how to do that:
Focus On The Practical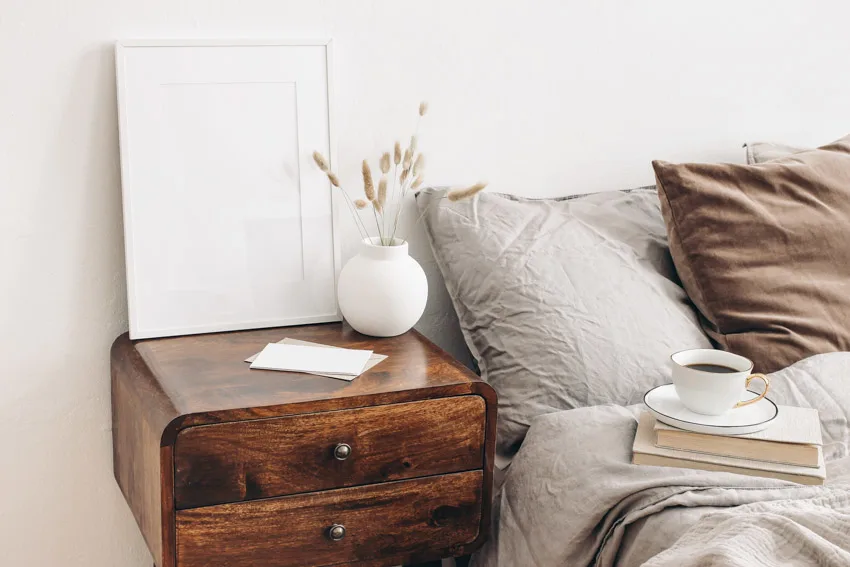 When you are thinking about the different decorative nightstand essentials, remember to balance aesthetics with functionality.
While you want it to look good, remember that the purpose of your bedside table is not just to become a decorative item. Always leave an empty space for practical use, such as a place where you can put a glass of water.
Three Is Not A Crowd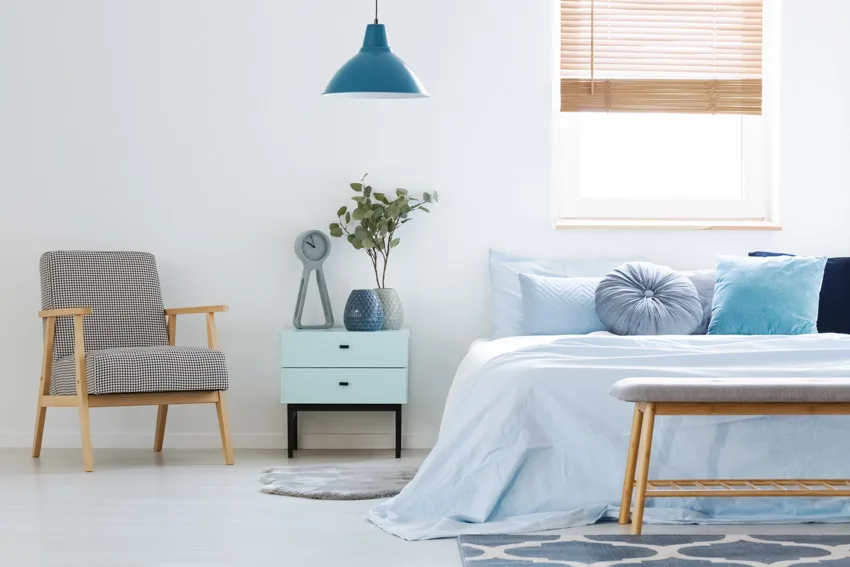 If there is a rule of thirds in photography, there's a similar principle when decorating your nightstand.
Try to take three different decorative items in varying heights. For example, you can take a tall lamp and group it with a smaller vase and a smaller clock.
Mind The Height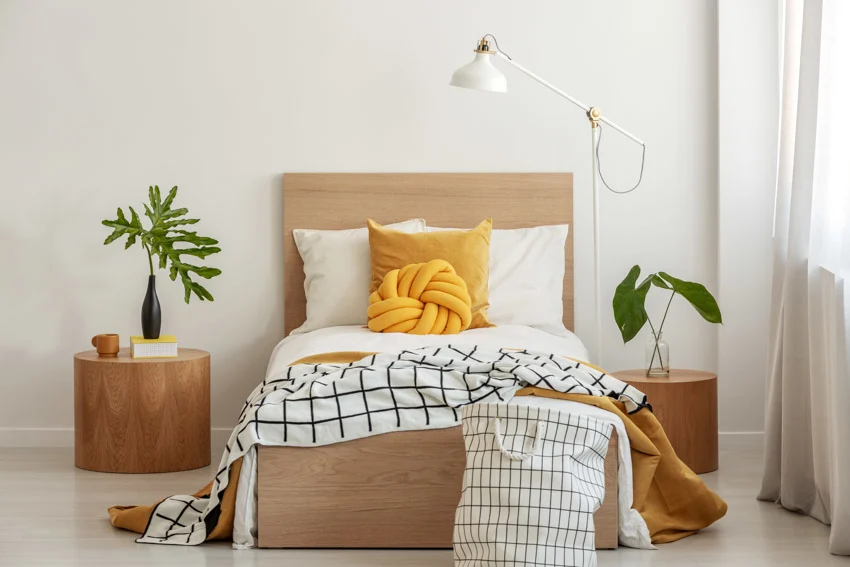 The general rule of thumb is to get a nightstand that is almost the same height as your top mattress.
Meanwhile, the lamp should be roughly the same height as your bedhead. The arrangement makes the room look more organized.
Light It Up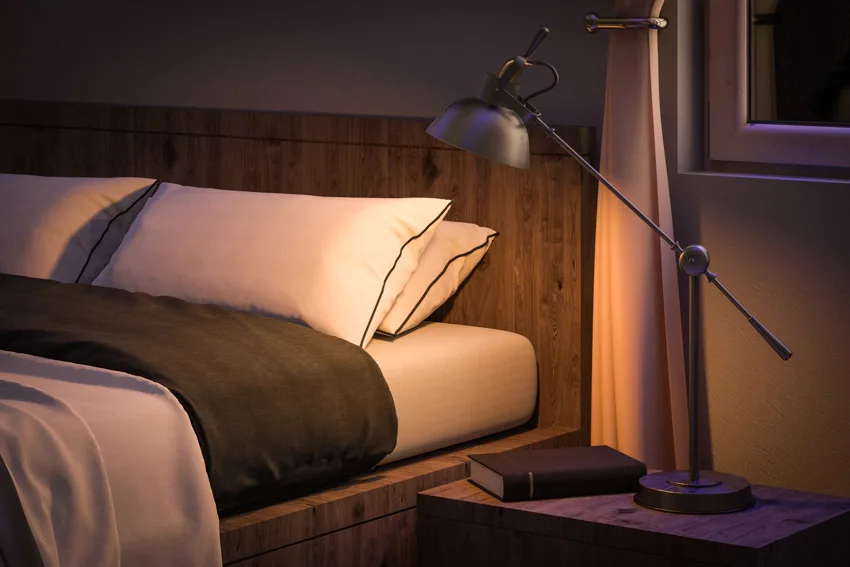 A lamp on your nightstand is a no-brainer. After all, you need it when the sun goes down. This lighting fixture, especially with bright types of lamp shades, will help provide sufficient illumination without the need to stand up and open the light switch.
Thanks to a lamp on your nightstand, you can do various tasks while you're in bed, such as reading a book or reaching out to your personal belongings.
Add Some Fresh Flowers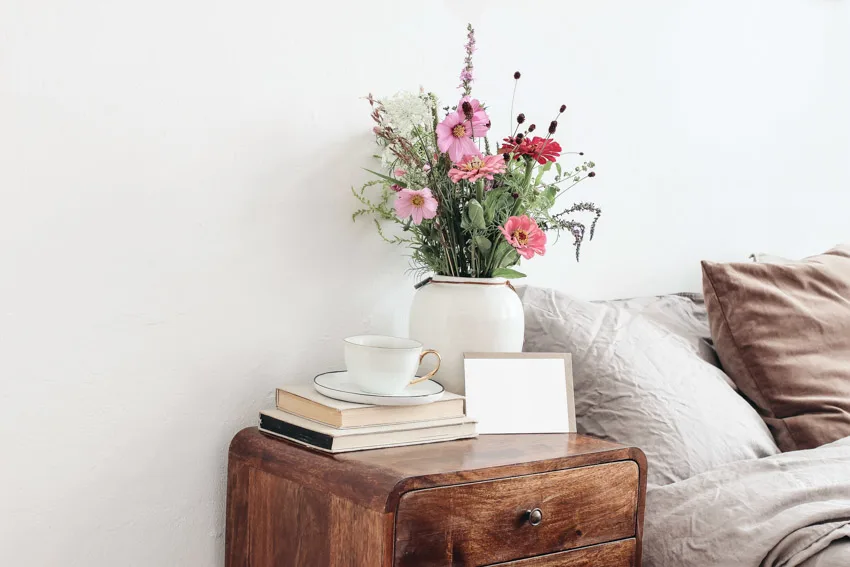 Adding a natural or organic element to your nightstand can enliven your room. A small vase of fresh flowers can add color to your room immediately.
Plus, the feel-good smell can brighten your day when you wake up in the morning. Alternatively, you can put a small pot of succulents if you want something that lasts longer.
Layer With Art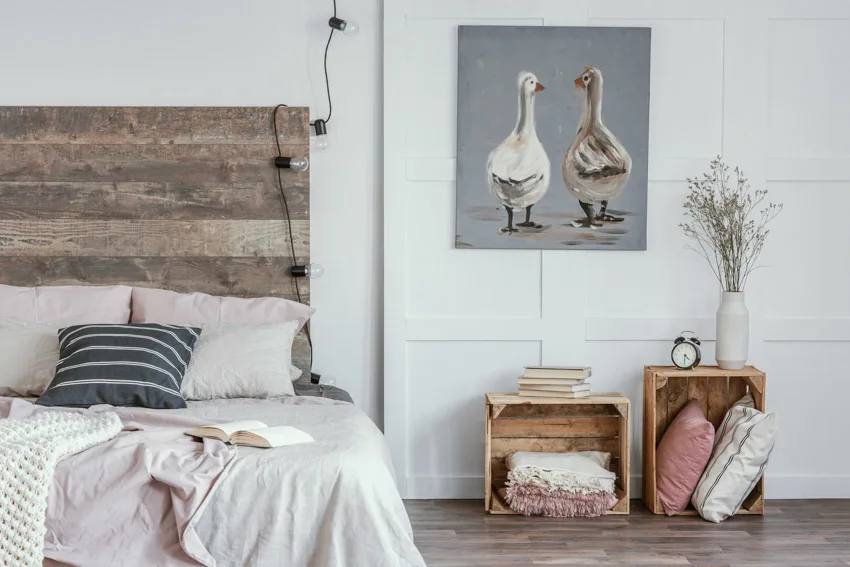 Most, if not all, agree that art has a therapeutic element. More so, a room looks sparse without a piece of art in it. So why not add a framed photograph or painting on your nightstand?
Nightstand Styling Elements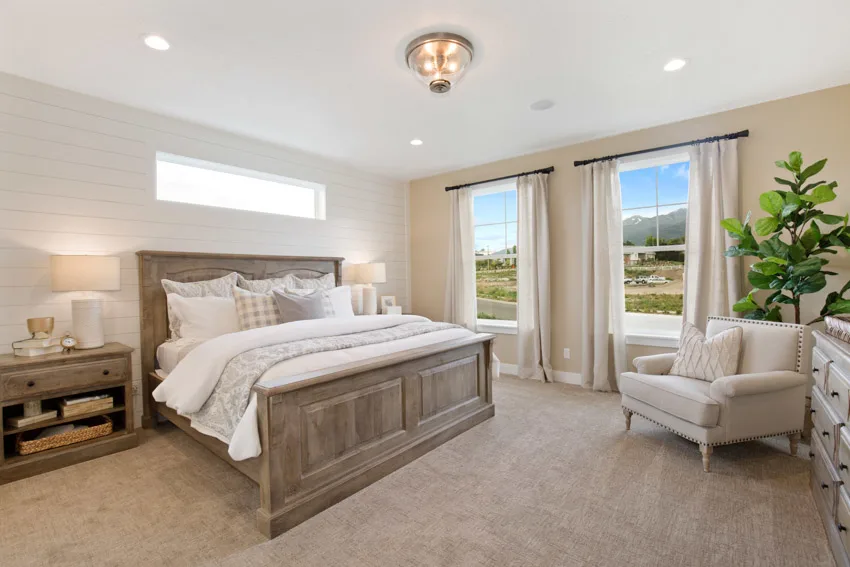 Professional interior decorators agree that the nightstand is a tricky bedroom piece. That's because the style elements you will include when decorating it can make or break the entire design.
So let's break down the key elements to help you create a cohesive look for your nightstand decor.
Choosing a Nightstand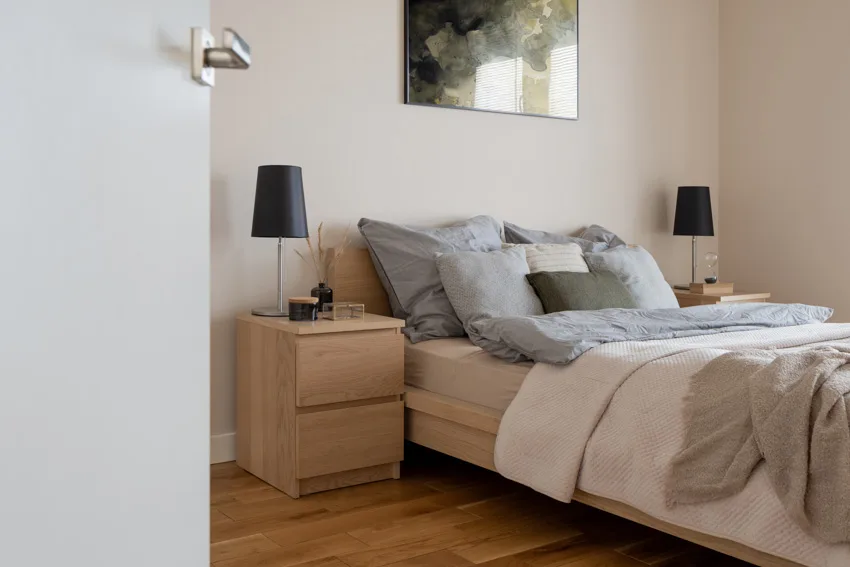 Since the nightstand is the focal point of the whole design, you need to choose a bedside table that complements all other elements. Here are a few considerations when choosing a nightstand:
Height: We mentioned earlier that your nightstand should be the same height as your mattress.
However, the height depends on the type and major parts of a bed you have. So before you buy a nightstand, measure your mattress height first.
Style: Take into account the material, color, and leg style of your nightstand. For example, a velvet headboard goes well with a sleek wood bedside table.
Storage: Each of us has our own preferences, even with nightstands. Some people prefer a bedside table with drawers to store their night routine stuff.
Others, on the other hand, want a pedal stool nightstand because it's non-intrusive and cool.
Functionality: What do you want your nightstand to do? Do you want it to have a desk but it's already a bit crowded.
Perhaps, you can get a nightstand that doubles as a desk. If you want it to be a place for your reading material, consider using a bookcase.
Nightstand Lighting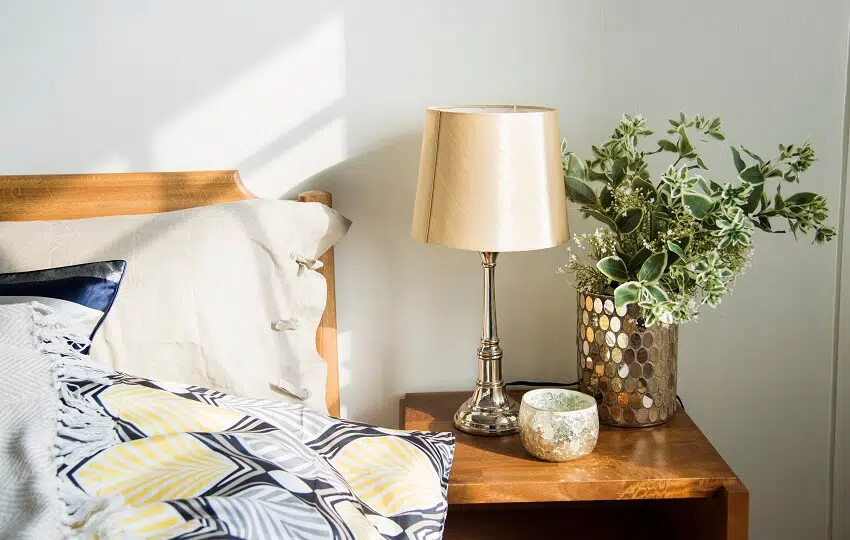 The second most important element is the lamp. You want something you can easily reach so you don't need to get up just to turn it on or off. There are two forms of lighting to choose from:
Lamp: They come in different styles and sizes. Some can be used to create a design statement. You can move them easily in case you want to switch things around.
Most of all, they have a lower price range. However, they can be bulky and take up a lot of space on your nightstand.
Mounted Lighting: The biggest advantage of mounted lighting is it frees up your nightstand. That leaves you a lot of room to play around with that extra space. It's practical and chic. The only downside is that you cannot move it around if you want to.
Nightstand Decor Ideas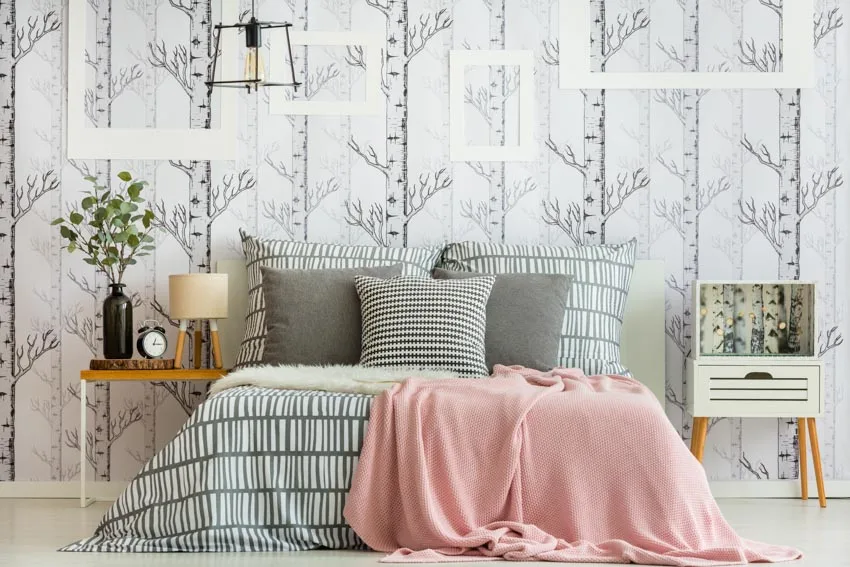 When thinking of what other things or elements to incorporate in your nightstand decor, think of natural and decorative elements.
Natural elements are plants while decorative pertains to accessories, such as candles and mirrors. But no matter what element you put on your nightstand, here are some ideas to get you started:
Go Natural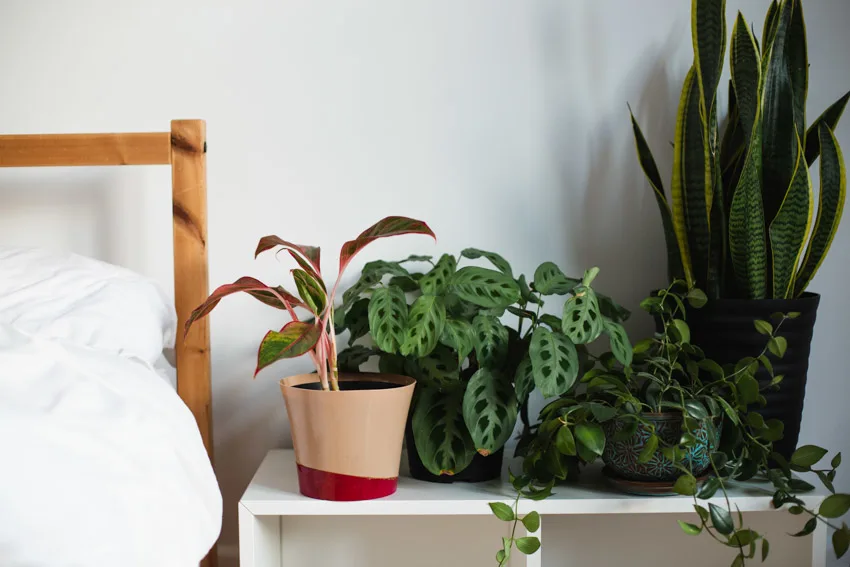 A minimalistic and simple design can still be dramatic. Add some plants on or around your nightstand for a nature-inspired decor.
Let Your Nightstand Work For You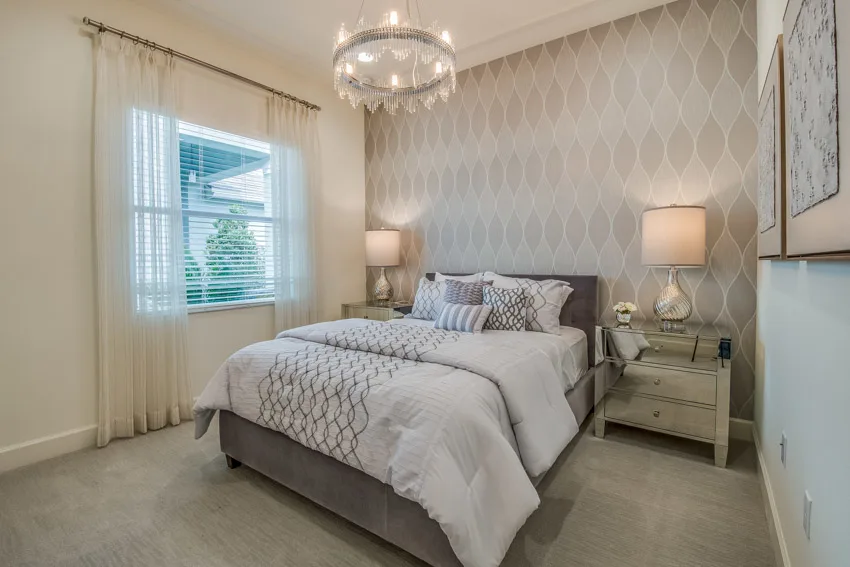 Your nightstand isn't there to just look pretty. Some have drawers or shelf space where you can hide your nightly routine necessities.
You can also put a basket underneath for additional storage. To complete the design, put a slender night lamp on top.
Be Mindful Of The Colors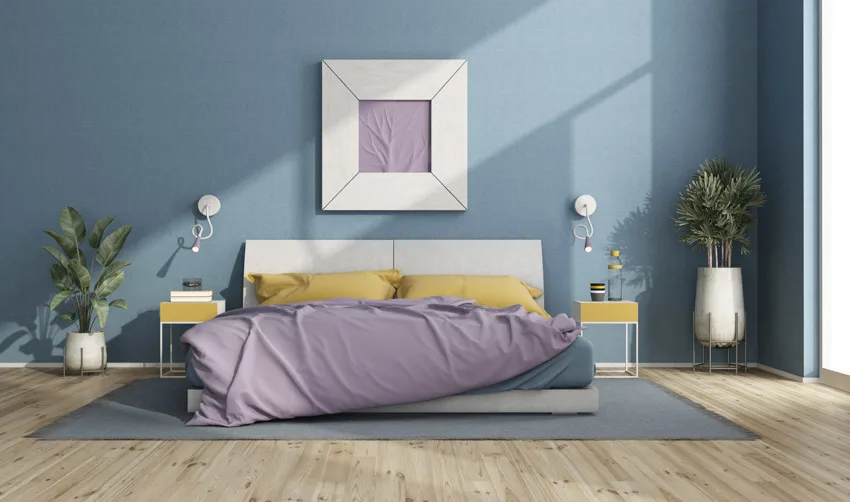 The color scheme that makes your bed inviting can also work for your nightstand. If you want a cozy vibe, choose a bedside table with elegant curves and a warm walnut finish.
Minimal Can Go A Long Way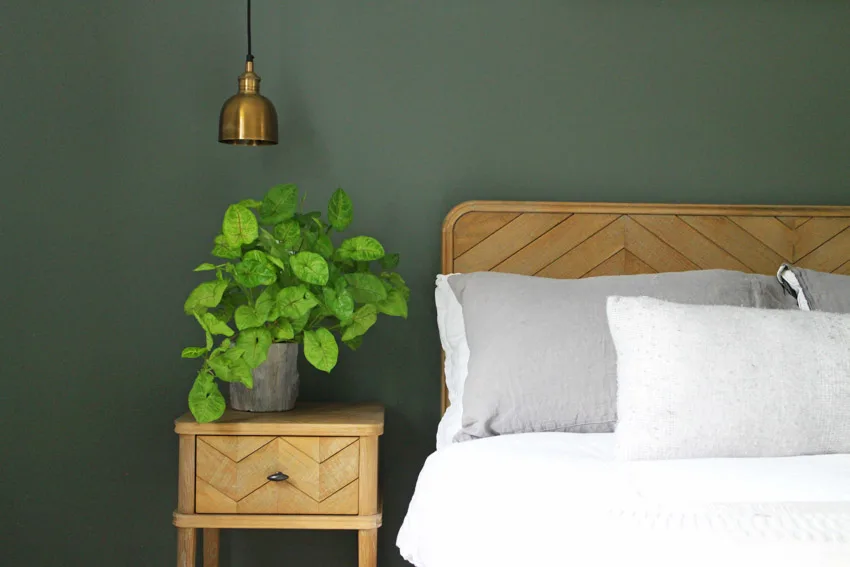 Create a light and breezy feel throughout your room by adding small touches. Soften a wood bedside table by using a leather drawer pull instead of the usual knob.
Add a hook on the wall near the table where you can hang your lounge dress. It creates a homey feel in your room.
Go Boho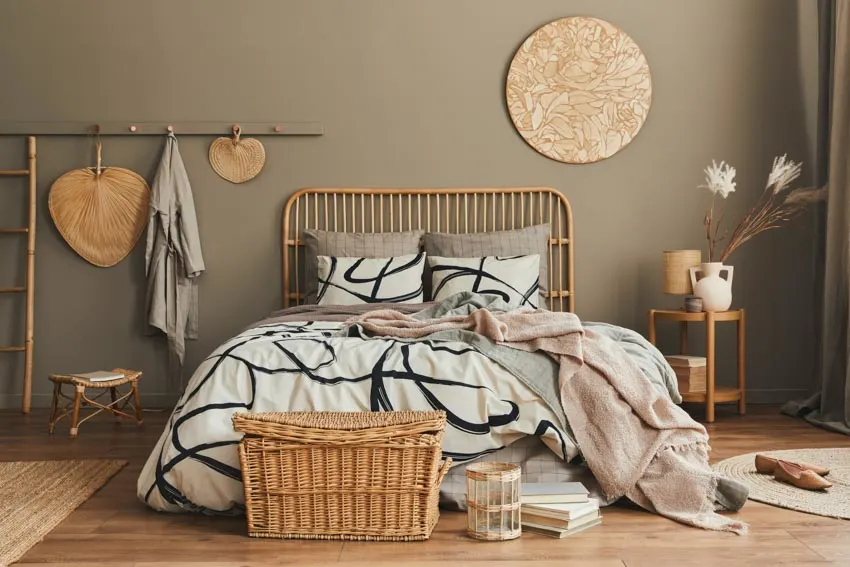 Mix your solid wood nightstand with a linen quilt on your bed and a fringe rug on the floor. Matching these different textures and styles gives off a boho design vibe to your bedroom.
As you can see, there are some very creative ways to make your nightstand more stylish and functional.
By following the tips included in this article, you'll be able to create a fashionable space that functions well on both an aesthetic and practical level.
See more related content in our article about bedroom layout ideas on this page.