Here we share the answers to the popular question of what is a bedroom suite furniture set inclusions, en suite bedroom, and a comparison between bedroom suite vs suit.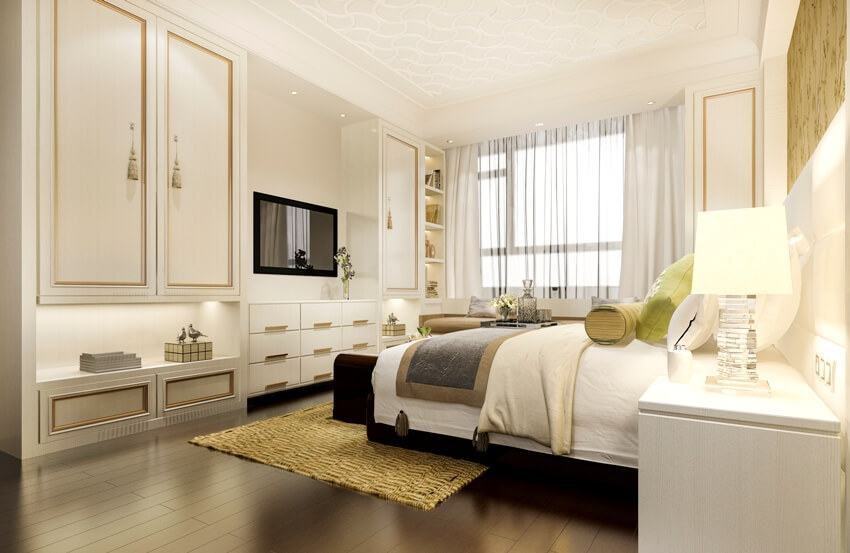 Have you ever heard of a bedroom suite? And no, it's different from a master suite and a master bedroom. If you don't know what a bedroom suite is and you are out shopping for bedroom furniture, this is the perfect time to learn about it.
A bedroom suite refers to the mixing and matching of bedroom furniture to coordinate them to each other and the design of the room in general. It can match your bed with a nightstand and dresser, but it is not limited to that since there are more furniture sets you can consider.
What's Included With A Bedroom Suite Furniture Set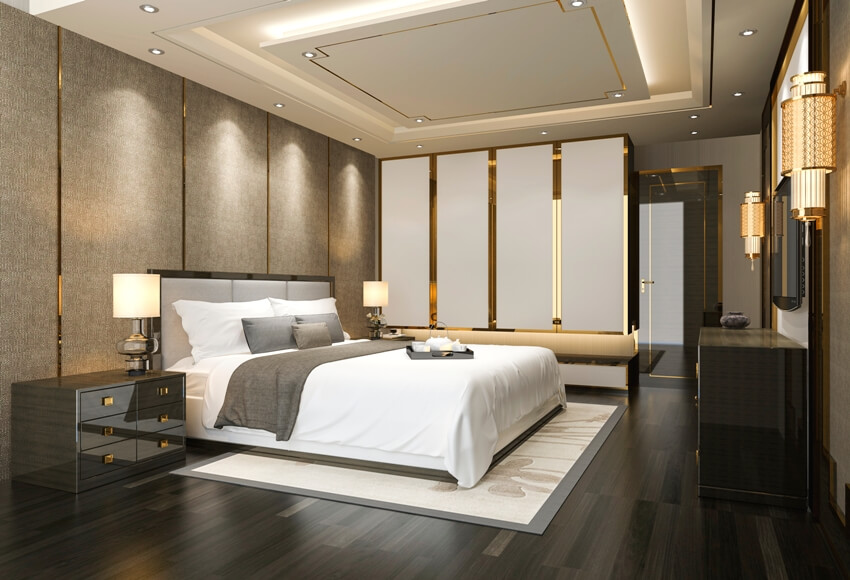 A bedroom suite is a set of pieces of furniture matched and coordinated together. It can range from a 5-piece set to more pieces of furniture but there is no minimum or maximum pieces you can group together. They are considered a bedroom suite as long as they are matched together to house a bedroom and they match the room's style too.
Bedroom suites come in a variety of sizes and styles. In the furniture industry, it can be overwhelming when shopping for pieces of furniture. Read more about our bedroom size guide here.
In matching and coordinating them, you can take into account the following elements:
Materials– you can match furniture based on the material they are made of (e.g. wooden nightstand and dressers)
Colors– matching furniture based on color can be tone-on-tone, complementing colors, or contrasting colors, depending on your preference and planned ambiance. See our guide to the best bedroom paint colors for walls & ceiling for more ideas.
Style/Design– you can go full Victorian look or modern style, or you can mix and match. See our gallery of modern master bedroom design ideas here.
Besides the different ways you can mix and match your furniture, you should also choose wisely which pieces of furniture to include in your bedroom suite. This is why you should learn more about them. Some of the pieces of furniture you can consider are the following:
Bed – considered the largest piece of furniture in a bedroom set, this serves as a central element of the suite. Some of the parts of the bed you can use to match the furniture are the frame, headboard, bed rail, and foot board.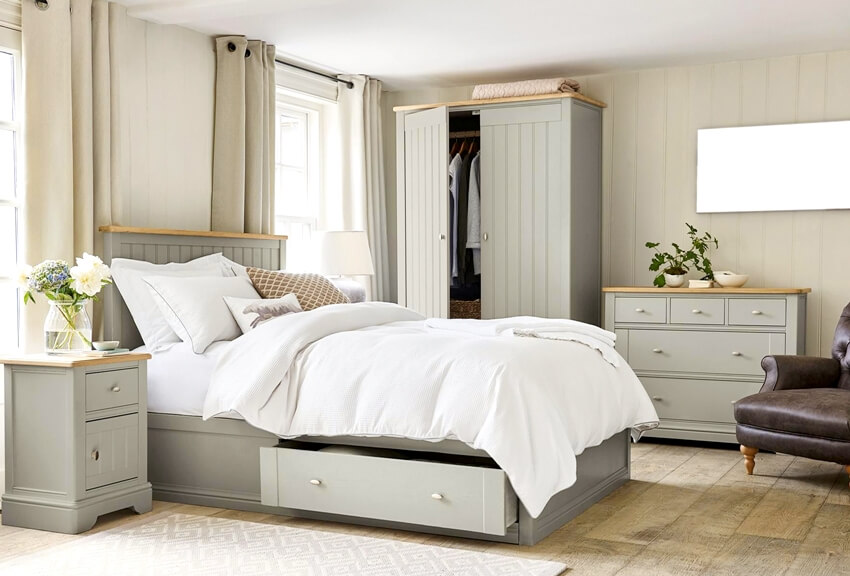 Dresser/Dresser Mirror – used for storing clothes, this normally includes 6 to 8 drawers with a mirror (both for practical and decorative purposes) attached to it.
Drawers – functions the same as a dresser, you can use this instead and have a more vertical and taller storage
Wardrobe – this standalone closet can also be a good addition to your bedroom, especially since it has space for hanging clothes (which you can't find in dressers and drawers)
Nightstand – placed beside the bed, this piece of furniture usually have small cabinets and drawers for storage (normally stores personal items)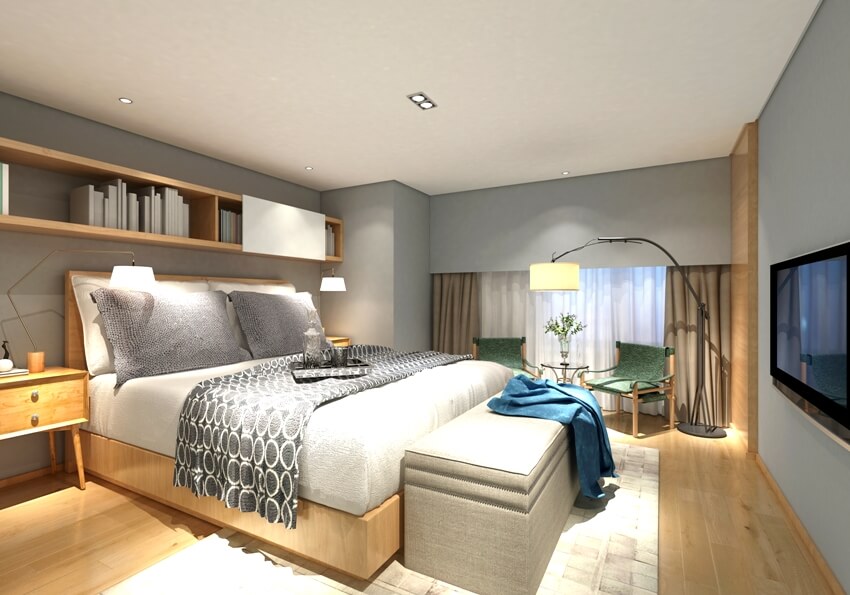 Bookshelves – fill it with your favorite books and it can function as a divider and add rustic appeal to your bedroom.
You can also include desks, benches, and even treasure chests if you want. You can customize the pieces of furniture to fit the design and style you have going for your bedroom.
Bedroom Suite Vs Suit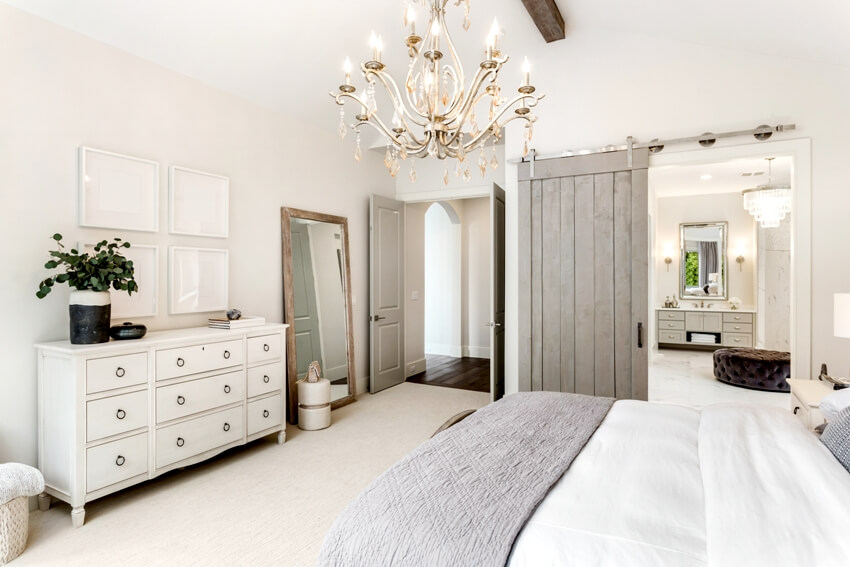 In learning more about bedroom suites, make sure that you know the term's difference from "suit". Despite having almost the same spelling, suite and suit are two different words with very different definitions.
The word "suit" refers to playing cards while the word "suite" is used to define a set of pieces of furniture.
Interestingly though, there are regions where bedroom suite and bedroom suit are used in a similar way, which are both synonymous to a bedroom set. While all three refer to the same thing, which is a group of pieces of furniture designed for the bedroom, the phrase "bedroom suite" is more commonly used.
What Is An En Suite Bedroom
An en suite bedroom refers to a bedroom directly attached and has direct access to a bathroom. Referring to it technically, the phrase "en suite" is a French word that means following or afterward. It was then adapted into English to mean connected or in the room.
Generally, an en suite is used to refer to a room that is connected to a bathroom (and the bathroom is not attached to any common areas). It is also usually the master bedroom in most homes but it's not limited to that.
Some homes have guest rooms that are also en suite and have their own private bathrooms. Master bedrooms are not automatically en suite bedrooms and vice versa.
Most of the rooms in hotels are en suite bedrooms. Their rooms are installed with private bathrooms, allowing more privacy to guests. Hotels are not limited to bathrooms though when talking about en suite.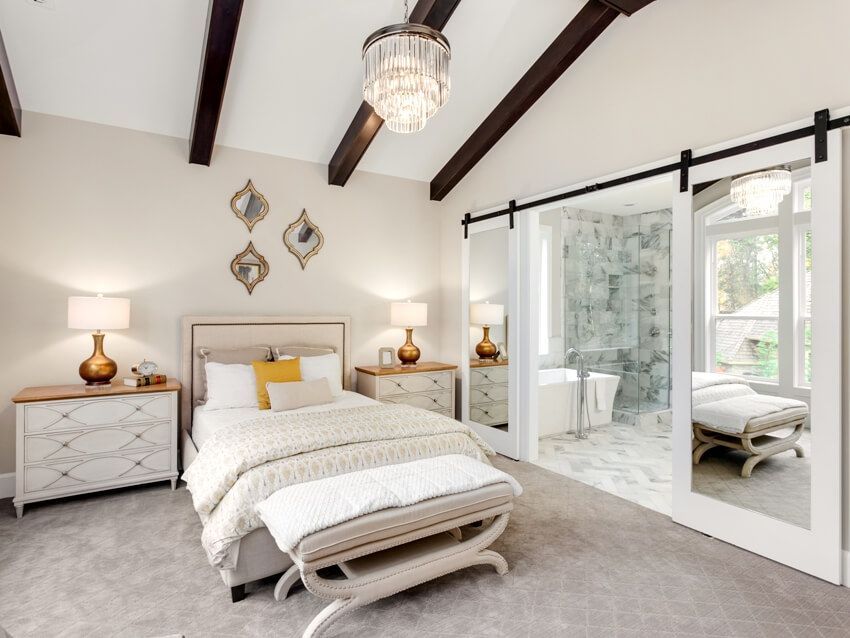 The connected room can also mean an adjoined lounge area, sitting room, or even a smaller bedroom. This can widely vary from one hotel to another.
Ensuite Bedroom Variations
Some may even call it differently and use one of the following:
En suite living room

En suite patio

En suite kitchenette
From these names, you will know what kind of room your bedroom is connected to. You can choose wisely which room you will need the most in your stay.
If you have any comments about what is a bedroom suite, let us know in the comments section. For more articles like this, visit our guide to the most popular types of bedroom styles.