Below we share the differences of a family room vs a living room.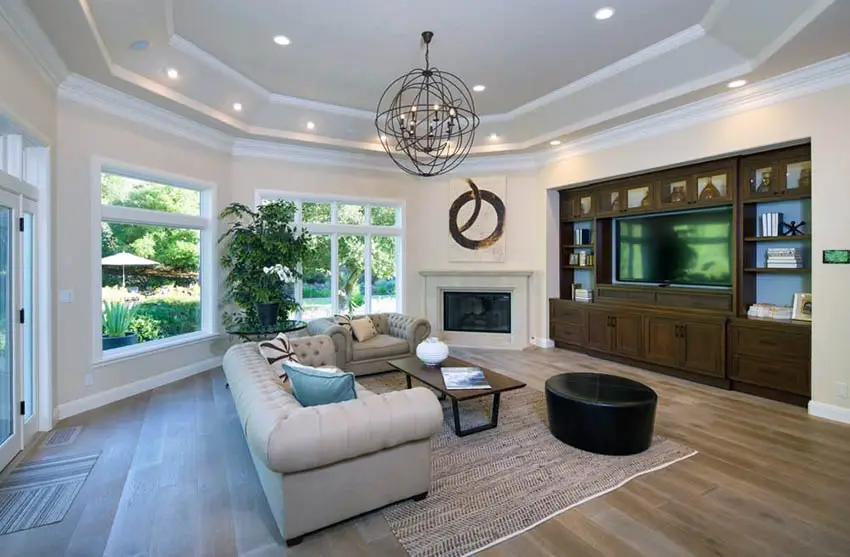 A family room and a living room traditionally serve two different purposes. In large homes with both, a family room is decorated as a more casual space for the family, while a living room is considered a more formal space.
What is a family room? A family room is equivalent to a big space for social and recreational needs. It is an informal space that is used for numerous purposes. It can be used as the children's playroom, TV room or home theater, game room, or simply a room for gathering the entire family.
The family room is often placed adjacent to the kitchen which works perfectly for moms so that they can monitor their kids while preparing food. Aside from that, it is great to have the kitchen nearby as the family room is often equipped with the TV, game consoles, or stereo system. However, some houses place their family rooms in the basement or in bonus rooms with no specific purpose.
The family room is one of the mostly used rooms in the entire house. With that said, the furnishings in this space need to be sturdy, comfortable, and low-maintenance. Homeowners often opt to use furnishings that are easy to clean, and can withstand wear and tear from kids. Another aspect of the room is it should be big enough for the entire family to share.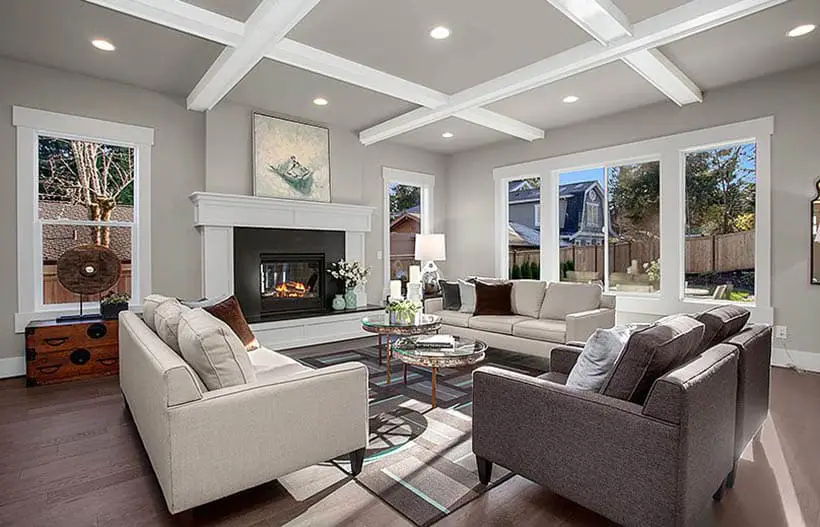 What is a living room? A living room can also be called a lounge room, sitting room, formal living room, or parlor. Some countries refer to living rooms as front room. Traditionally, the living room is the first room you see when you enter a house.
The living room has been said to set the mood of the entire house simply because it is the first room you see. In large houses, a living room may be set up next to a bedroom. An example of this is the Queen's sitting room, wherein it is located outside the bedroom. It is used for short and informal meetings. The White House has a similar room called the Lincoln sitting room. It is a sitting room next to the Lincoln bedroom. It has been noted that President Nixon used this sitting room as his library.
The furnishings in the living room depend on how the family utilizes the room. Some families use the living as their family room as well. This means that the living room is packed with everything being used by the family: entertainment appliances such as TV and game consoles, toys, books, and sturdy furniture.
The living room, if being used as a family room, should have enough space for the entire family as well as guests. There should be seats enough for everyone. Everything should be sturdy enough for wear and tear especially for families with children. The furniture should also be wary of spills and stains so these are important when designing colors and materials.
Difference between Family Room and Living Room
Location – Traditionally the most common living room designs were set at the front of the house and it is the first room you see upon entering. They can also be located outside or next to a bedroom for larger houses for informal and urgent meetings usually with important guests. The guest does not need to go to a far room especially if an emergency comes up in the middle of the night.
The family room may also be located in front of the house, but most homes place this room near the kitchen. It can also be placed in the basement, or in a bonus room somewhere in the house. The family room is flexible and can be placed anywhere as long as it serves its purpose.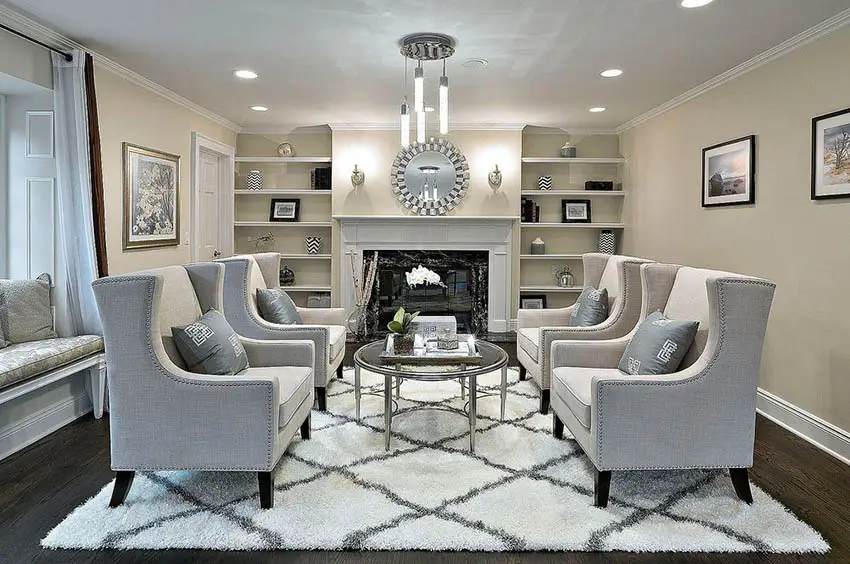 Purpose – The living room can be a formal room for accepting guests or for important social events. In the late 19th century, it was used to hold funeral wakes when a family member passes away. It was not used for informal settings. In modern times, the living room can serve both purposes as a receiving room for guests and a family room. This holds true for smaller houses who do not have the luxury of having a dedicated family room.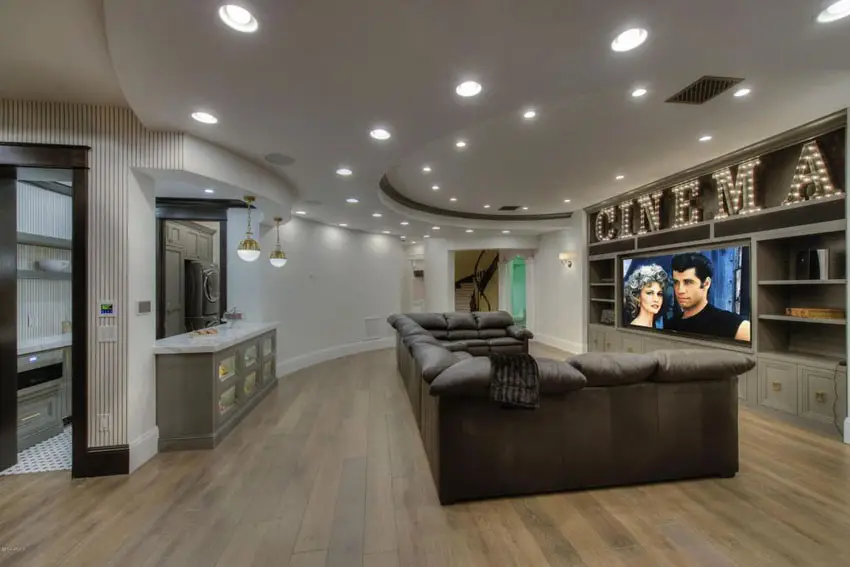 The family room is an informal room for social and family gatherings. It is a common area for doing almost anything: watching TV, playing games, reading books, studying, or just to hang out. Most family rooms nowadays prefer a separate family room so as not to disturb other family members with loud noises.
Since the family room is a high traffic area it should have flooring that can accommodate a lot of wear and tear on a daily basis. Read this page for more information about the best living room flooring for your interior design.
The family room is ideal for families with kids. The kids can hang out and play in the family room while the adults can prepare food in the kitchen. Moms prefer this setup especially for smaller kids that need supervision. Open kitchen designs with living rooms often have an attached dining room area as well to maximize efficiency. The design is also ideal for large families who wish to prepare food, eat and socialize together.