Get ideas for kitchen cabinets with legs including their pros and cons, design styles, materials, and how to add legs to your kitchen cabinets.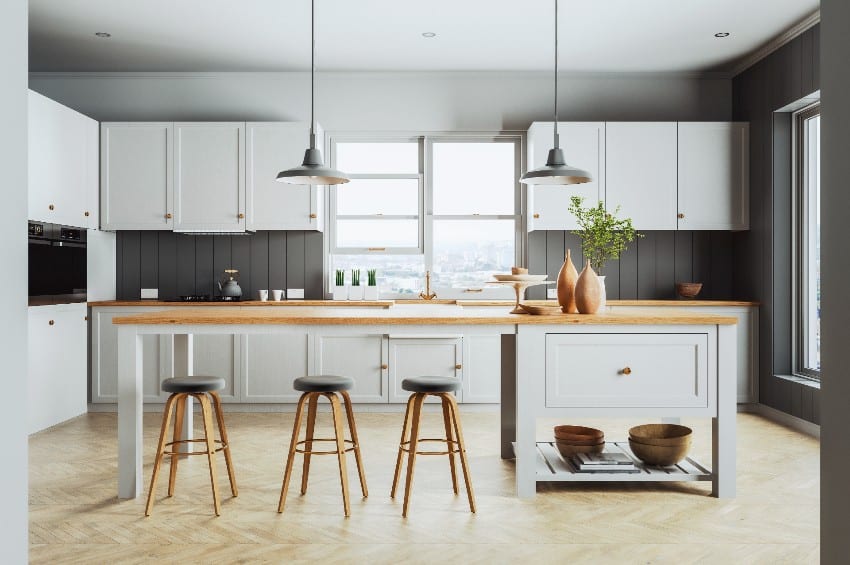 While built-in kitchen cabinets execute the seamless aesthetic of having an overall interior that seems to fuse with the structure through joinery, kitchen cabinets with legs offer an airier look and flexibility.
Kitchen cabinets with legs were the norm back in the day, and the freestanding cabinets can be moved to the center of the kitchen or used as a divider. However, the creation of the Hoosier cabinet, a precursor of the built-in cabinet, and the rise in popularity of the Arts and Crafts movement in the 20th century led to the desire to have built-in cabinets.
Kitchen cabinets that meld to the walls and floors are believed to be more hygienic and space-saving. Going back to the present, we're seeing a growth in the demand for freestanding cabinets.
Whether the interest was rekindled with the rise in popularity of vintage and retro pieces or due to the availability of RTA cabinets, converting back to cabinets with legs surely is a kitchen revamp that won't fade away soon.
Pros and Cons Of Kitchen Cabinets With Legs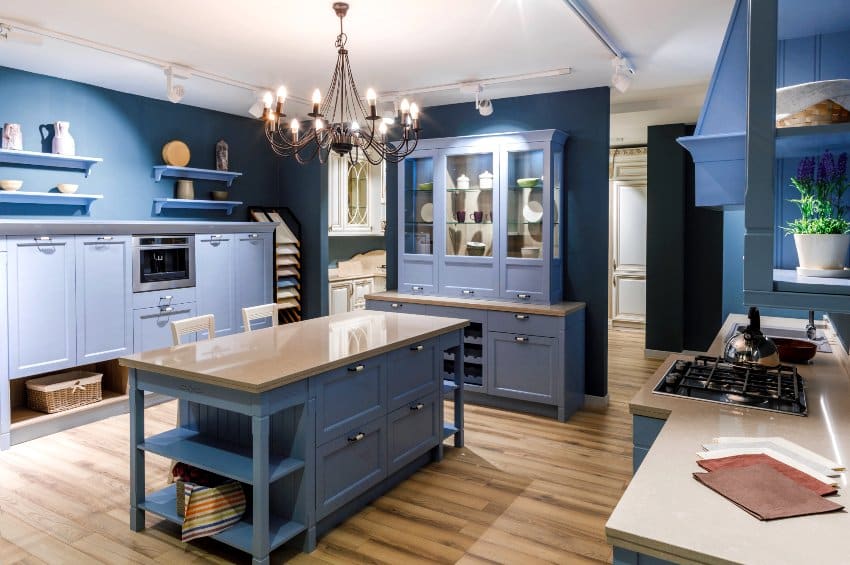 Below we share the advantages and disadvantages of using legs on your kitchen cabinetry.
Pros of Kitchen Cabinets with Legs
Flexible & Modular. Cabinets not attached or built into the wall or floor make the furniture easier to move, allowing several plan configurations for the kitchen. The moveable furniture can zone out areas temporarily.
Spacious & Airy. Aside from looking lighter, a kitchen cabinet with legs allows air to circulate underneath and a level of natural light to pass through, which minimizes the possibility of mold and mildew building up in the lower areas of the kitchen.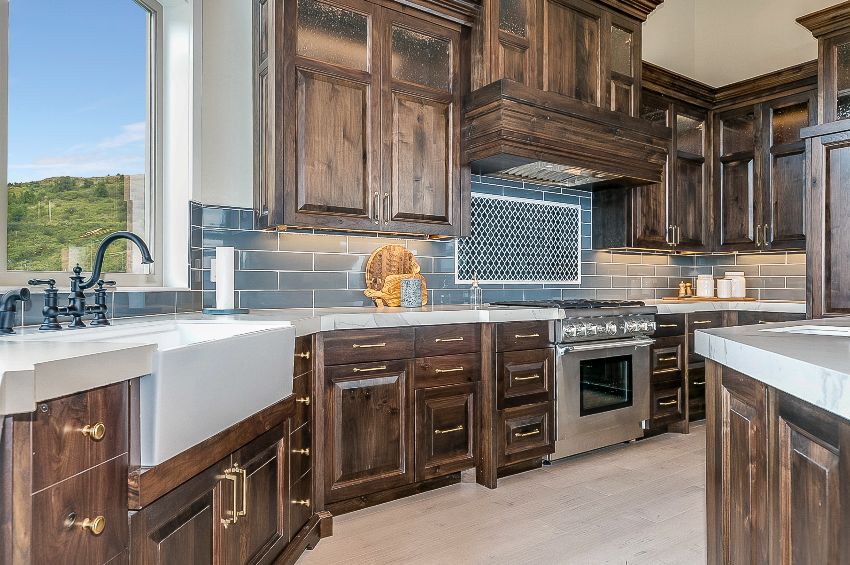 Add Visual Weight. While slender and simply designed cabinet legs can provide a clean and airy look, elaborate designs of cabinet legs can add visual weight to the overall look of a kitchen.
Works for Uneven Surfaces. For uneven kitchen floors, cabinets with legs with the adjustable feature can help level kitchen counters.
Easier Installation than Conventional Cabinets. Without the need to install it on a wall or floor, this means less construction and labor. There's also less concern with the substrate or structural considerations for freestanding cabinets. Moreover, there are RTA kitchen cabinets with legs that are easy to install.
Extra Storage Underneath. Overhang counters with high cabinet legs extend the working surface without completely occupying the square footage. This provides additional space to store items.
Cons of Kitchen Cabinets with Legs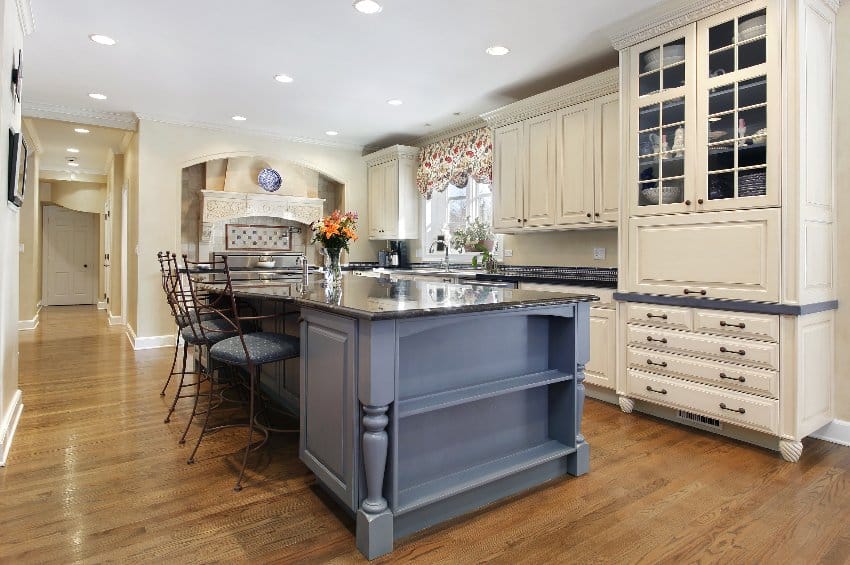 Reduces Storage Area. While extended counters supported with high legs provides extra storage, the typical enclosed space for drawers and cabinets is reduced when installing cabinets with legs. When desiring legs on cabinets, it's best to balance this design feature with the supposed storage space.
Difficulty in Retrieving Fallen Objects. When objects such as food, jewelry, money, or other items have sled through the space, they can be difficult to retrieve immediately. Sweeping regularly underneath the cabinets is needed to prevent fallen food from rotting.
Cleaning Underneath. Cleaning underneath cabinets with a mop or vacuum while not hard can be one more extra chore in a long list of household chores. The good thing is that most modern mops and vacuums with adjustable necks can twist or bend to reach underneath cabinet furniture.
Kitchen Base Cabinets With Legs Designs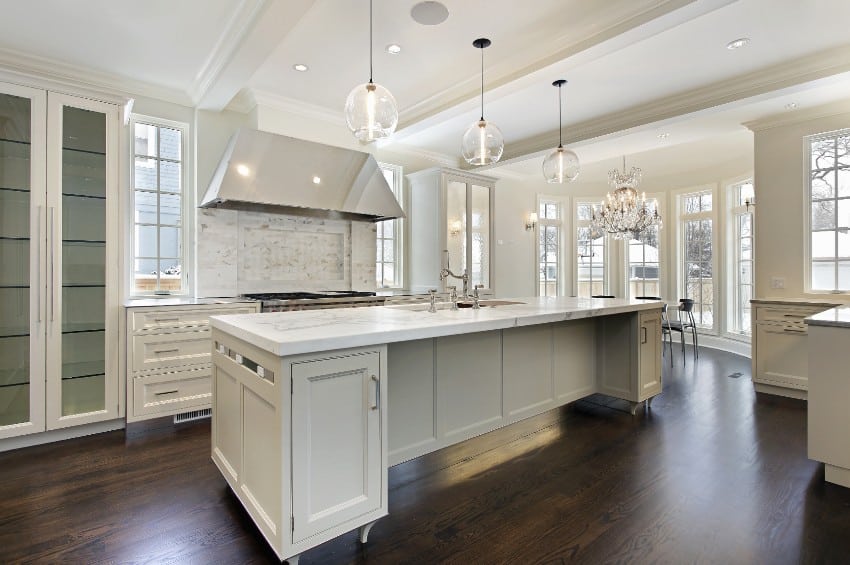 The opportunity to add a unique touch that's without actually having a major renovation is possible with the many cabinet leg designs available in the market today.
These cabinet legs come in simple to elaborate designs in a variety of materials incorporating modern features such as adjustable legs.
Kitchen Cabinets with Wood Legs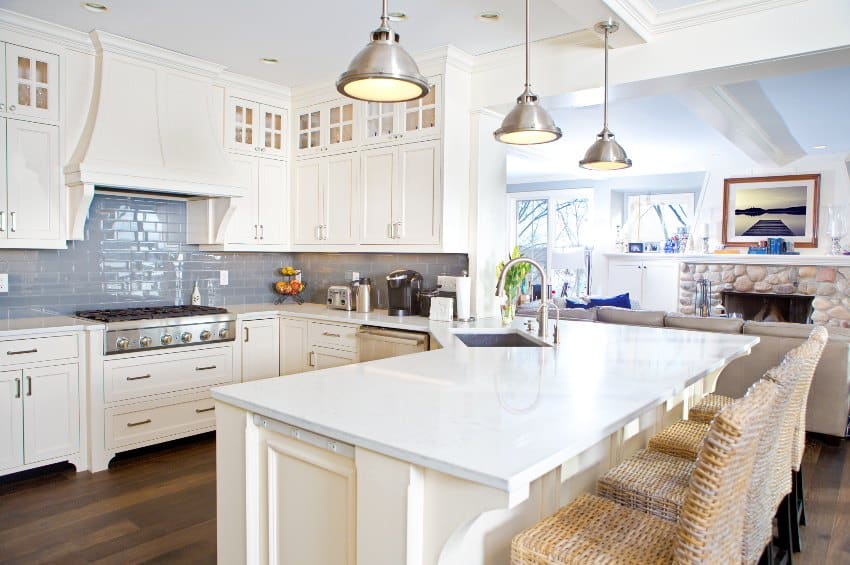 Wooden legs are an opportunity to add a touch of flair to kitchen space with hand-carved designs. As most kitchen cabinets are made from wood, it's easier to seamlessly incorporate wooden legs into the furniture.
Extend an island cabinet to create a counter overhang with turned posts instead of corbels to add detail and texture. Transitional and traditional designs can match contemporary kitchen islands well, as mixing materials can add character and design, especially when aiming for a focal point in the room.
Kitchen Cabinets with Metal Legs
Even ultra-sleek kitchens can benefit from kitchen cabinets with legs. Create a floating appearance with metal legs, such as matching stainless steel kitchen cabinet legs with thermofoil, aluminum or stainless-steel wrapped kitchen islands, and base cabinets.
Upcycled wooden kitchen cabinets with metal legs can look sleek and stylish, and with an elevated profile, they can mellow down the bulky appearance of traditional-looking cabinets.
Kitchen Sink Cabinet with Legs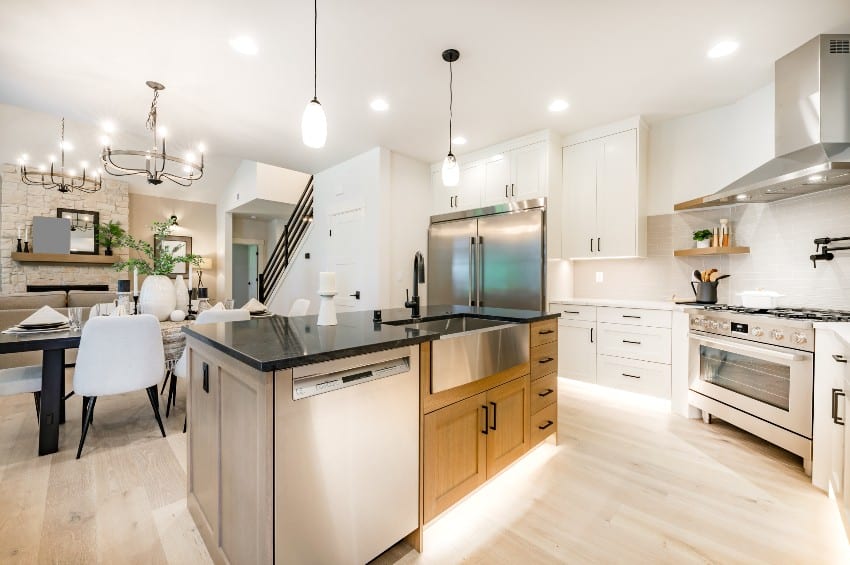 Toe kicks are not for everyone, especially when using the sink or cooking area, as the feet will need a certain amount of space. For existing kitchen base cabinets, it's quicker and less expensive to replace a toe kick design with decorative under the cabinets than to redo cabinets. To maintain a sleek appearance, maintain or add end panels.
Kitchen Base Cabinets with Adjustable Legs
An advantage of modern kitchen cabinets with legs is that they come with modifiable height. This flexibility provides owners with available products in a wider range of choices, such as the cabinet legs' materials or profile.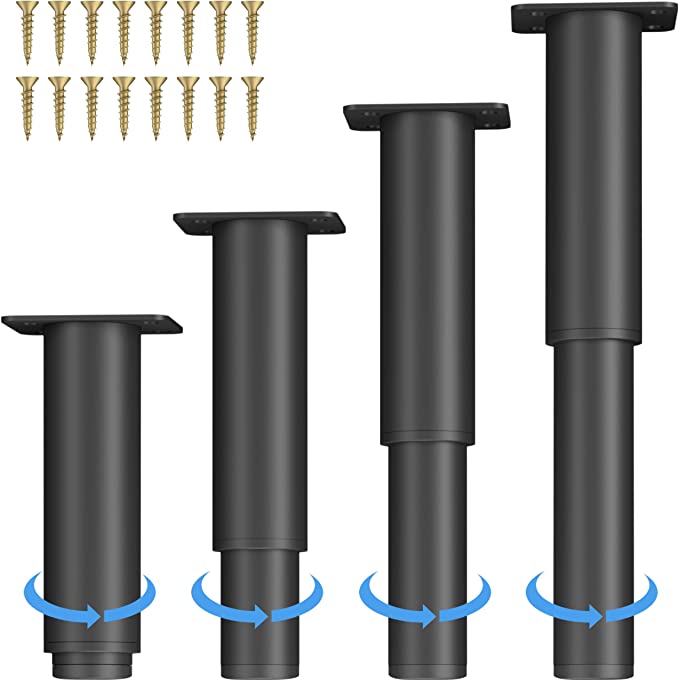 See this adjustable kitchen cabinet legs at Amazon [Sponsored link]
Ergonomics play a role in the overall performance and comfort of working in a kitchen, and adjustable legs are the perfect option to meet a user's preferred height for a kitchen surface.
Most kitchen base cabinets with adjustable legs will come with a furniture leveler, which can also be adjusted to prevent wobbling or vibration while evenly distributing the kitchen cabinet's weight.
Traditional Kitchen Cabinets with Legs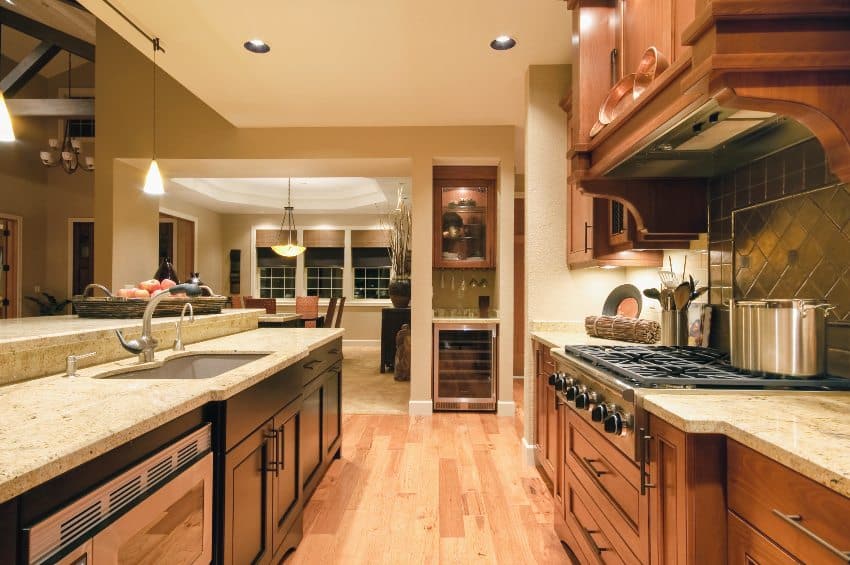 The flare and homey feel of the classics make it still a desirable kitchen design, and when creating or converting a kitchen space, design details add to the richness of the look.
Traditional kitchen cabinets with legs offer many designs with simple to intricate details, which are mostly made with wood or wrought iron.
Handcrafted carvings or metal-works also offer the owners personalized designs, which means an opportunity to have that unique kitchen design and can easily adapt or create a seamless addition to kitchen renovations.
Modern Kitchen Cabinets with Legs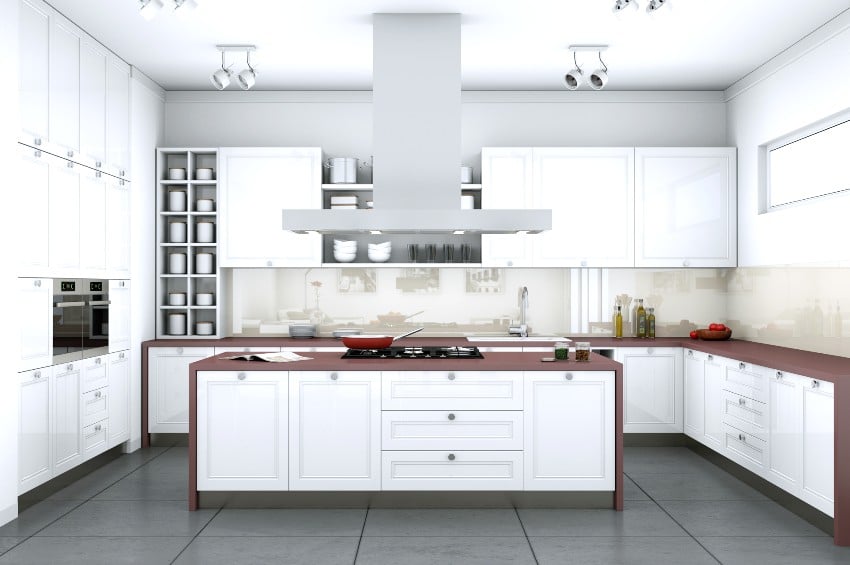 The modern kitchen is more about functionality and simplicity of design with cleaner geometry and modern materials. Modern kitchen cabinets with legs offer that sleek and edgy designs. There are many modern cabinet legs, from slender stilts to organic forms.
RTA cabinets have also opened the option of easily installing legs. This ready-to-assemble furniture can be installed anywhere and can be disassembled when needed, helping renters access the floating countertops and cabinets.
Euro Style Kitchen Cabinets with Legs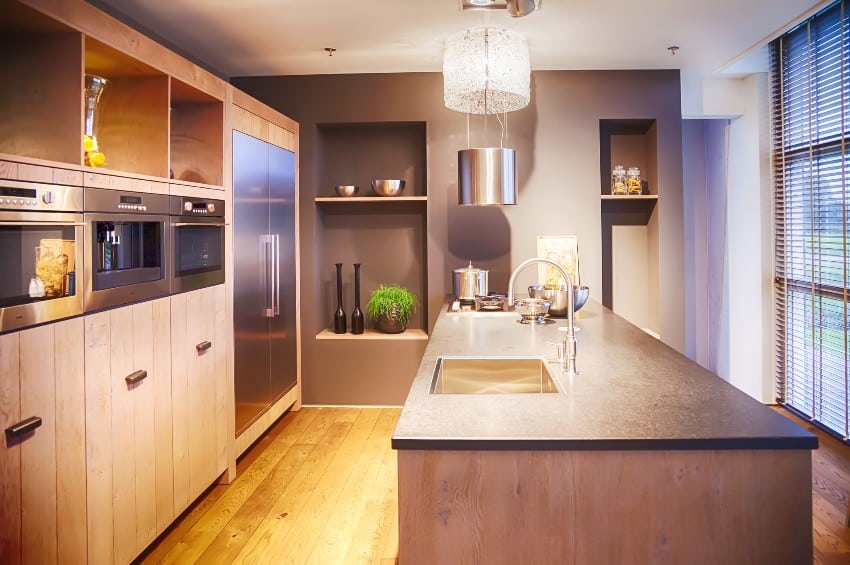 Their simplicity in design and extremely durable material and build make European kitchen cabinets a highly desirable modern kitchen cabinet today. Adding the floating look of the kitchen cabinet with legs elevates the already seamless look of the European kitchen storage.
The frameless smooth finish of usually metal or bold shades such as black or silver can perfectly match cylindrical stilts. Cabinets with legs are a design now popular with euro-style kitchen storage. These modular kitchen cabinets will usually need a professional installer, especially for large kitchens.
Kitchen Island Cabinets with Legs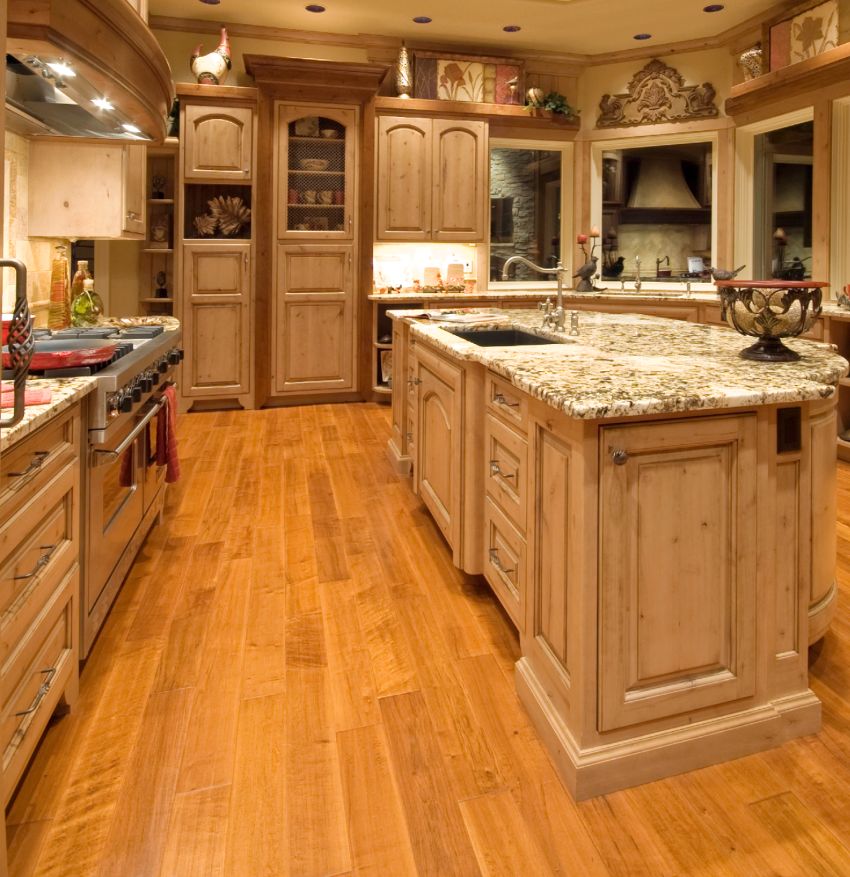 Kitchen island cabinets with legs are fast becoming a desirable feature for both modern and traditional homes for today's kitchen as it offers flexibility compared to built-in islands.
Moving the kitchen island from its regular spot to act as a temporary divider, bar, or crafting area when needed is also available. This feature also made the option of having caster wheels with stoppers popular, as it is easier to move heavier and larger kitchen islands if desired.
The freestanding furniture also provides extra storage space underneath. Higher legs also offer ample space for the legs to fit in, which makes it perfect for placing a serving counter or bar. This counter overhang can add visual interest to a kitchen island as well.
Do Base Cabinets Need Legs?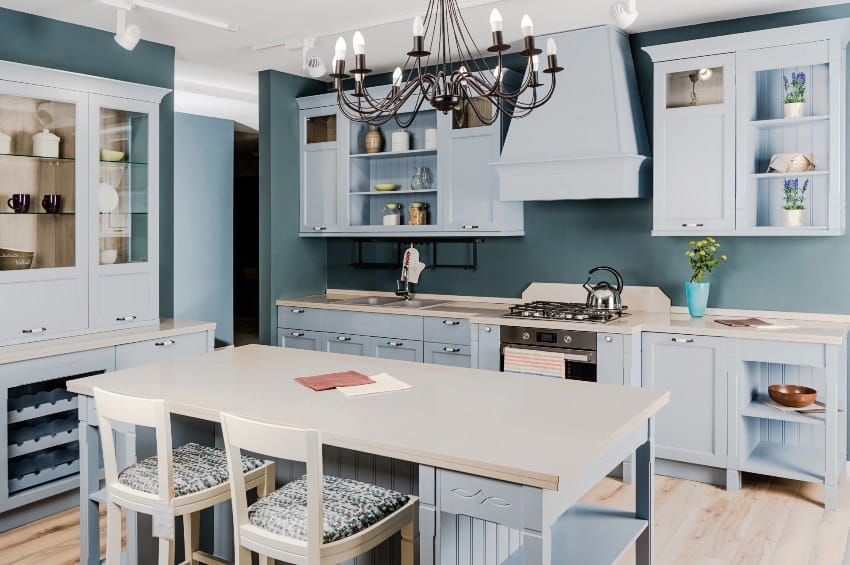 Base cabinets do not typically come with legs as the conventional kitchen recommends installing the storage furniture directly on the floor, with adjustable levelers to ensure that they are stable and level on the flooring surface.
So generally, base cabinets do not require legs, but if a kitchen floor has an uneven surface or is prone to water damage, base cabinets with legs keep water from seeping through, especially for vinyl or white.
How Do You Add Legs To Kitchen Cabinets?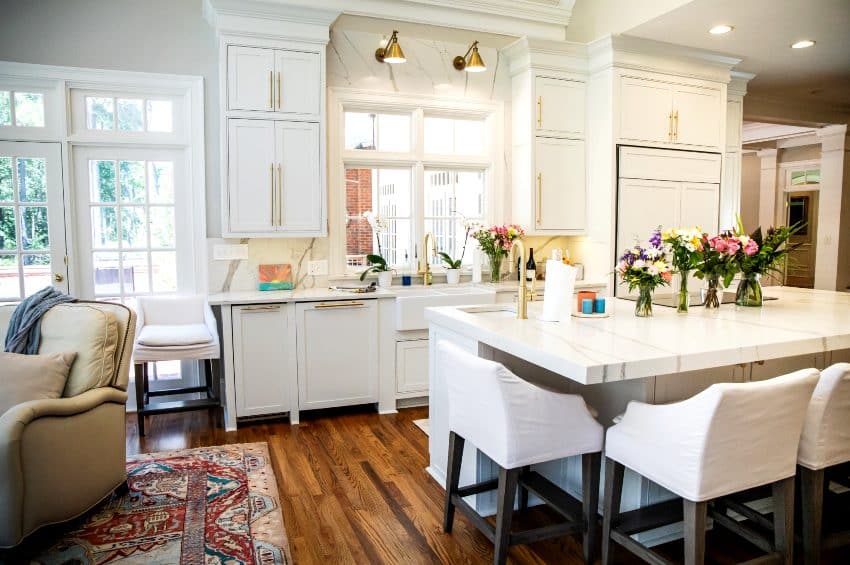 To add legs to kitchen cabinets, these are the basic steps:
1. Measure the height of the cabinets and the desired height of the legs. There's a need to subtract the height of the legs. Start from the overall height of the cabinets, then determine the length of the legs.
2. Choose the design and material. There are many different styles of legs available, including wooden, metal, and plastic. Almost all home improvement stores have cabinet legs; they can be sold in singles, pairs, or per pack.
Be sure to check the average weight the cabinet legs can carry to ensure safety. Consider the items placed on the surface and the pressure exerted when cutting or preparing food.
3. Attach the legs to the cabinets using screws or adhesive. When screws, pre-drill holes in the cabinets to make a screw in the legs easier. Meanwhile, follow the manufacturer's instructions for adhesive to ensure that the legs are properly secured.
4. Adjust the Levelers. Ensure the kitchen cabinet is level to prevent damage to the furniture and have a straight and leveled surface to work on.
5. Install the countertop. Cut the countertop to fit around the legs and secure it in place using screws or adhesive.