In this kitchen cabinet toe kick guide we share the materials, dimensions, options and remodeling tips to improve your kitchen design.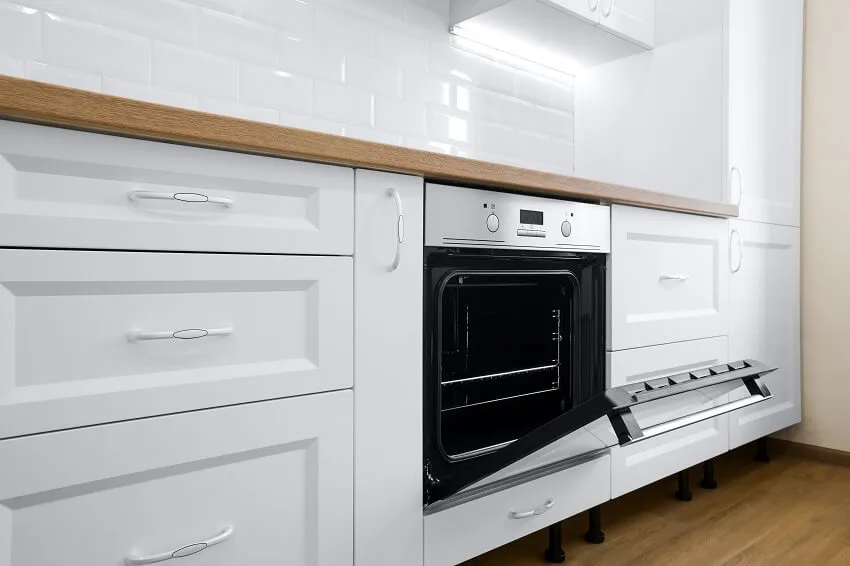 When it comes to kitchen ergonomics, the kitchen cabinet toe kick is perhaps one of the most helpful and essential elements of the kitchen. The application and usage of this simple engineering feature are also found in bathrooms and home offices. But what is a toe kick?
What Is A Toe Kick in Kitchen Cabinets?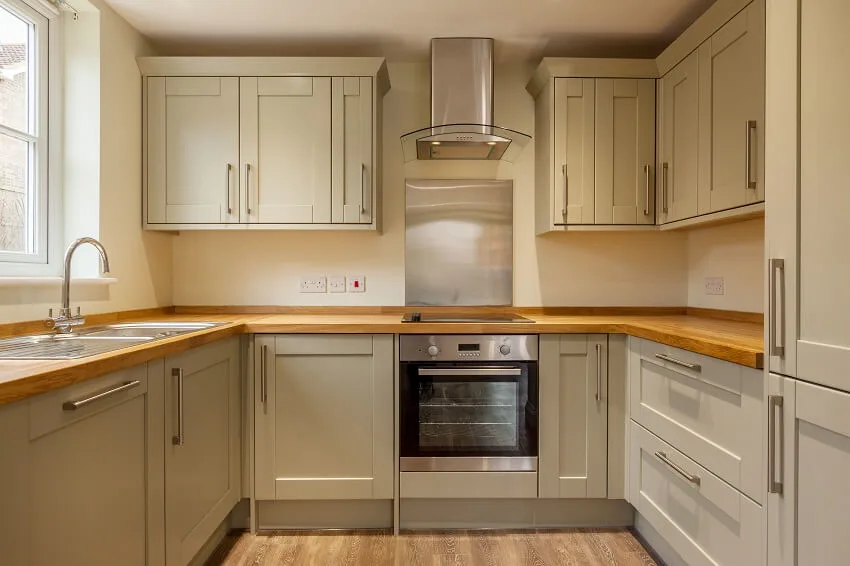 A toe kick is a cove under the lowest drawer of a kitchen cabinet. You can place your toes under it so that you can stand close to the cabinet without losing your balance. This 3 ½ – deep recess looks insignificant but it helps you a lot. See our guide to kitchen cabinet styles to get more ideas.
Without the toe kick, getting closer to the countertop will require a lot of effort. You will be forced to reach across the countertop while you work.
That position is both awkward and uncomfortable. You will feel discomfort and aches on your arms, waist, and legs after some time.
People think the toe kick is already part of the cabinet design. But it is not. It does not come with the cabinet. You have to design one and install it.
Or you can buy one online or from a cabinet and furniture hardware shop. You can also ask a cabinet maker or carpenter to make one according to your design.
Cabinet Toe Kick Materials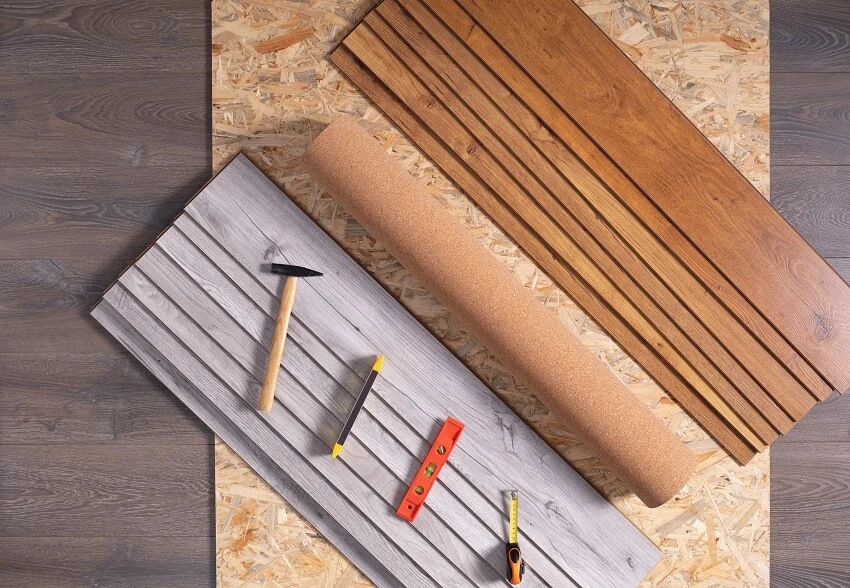 The most common materials used for making toe kicks are laminated wood and paint-grade ¾-inch plywood. For support blocks, you can use cedar shims or plywood blocks.
However, it can be any type of wood, especially if it's already part of the kitchen cabinet design. Read more about the types of kitchen cabinet materials here.
Cabinet Toe Kick Options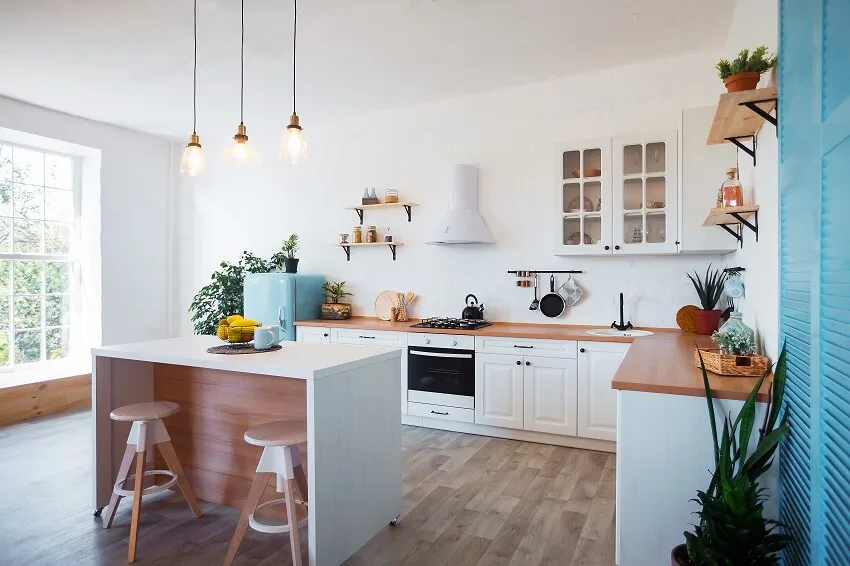 Homeowners install toe kicks for practical use. Yet, there are other purposes why they are there. Some use the toe kick to highlight the silver cabinet and make it the focal point of the kitchen design. People find it the most convenient way to transform the looks of a kitchen.
If you want to install a toe kick, you can choose between a flush and a recessed one. A flushed toe kick has no cove. You attach it to the floor. This type has no practical value but is mainly a decorative one.
A recessed toe kick allows your feet and your body to get closer to the countertop easily. You do not have to lean too far when washing dishes or preparing food. It saves you from the strain of adopting an awkward position for a longer period of time.
Kitchen Cabinet Toe-kick Dimensions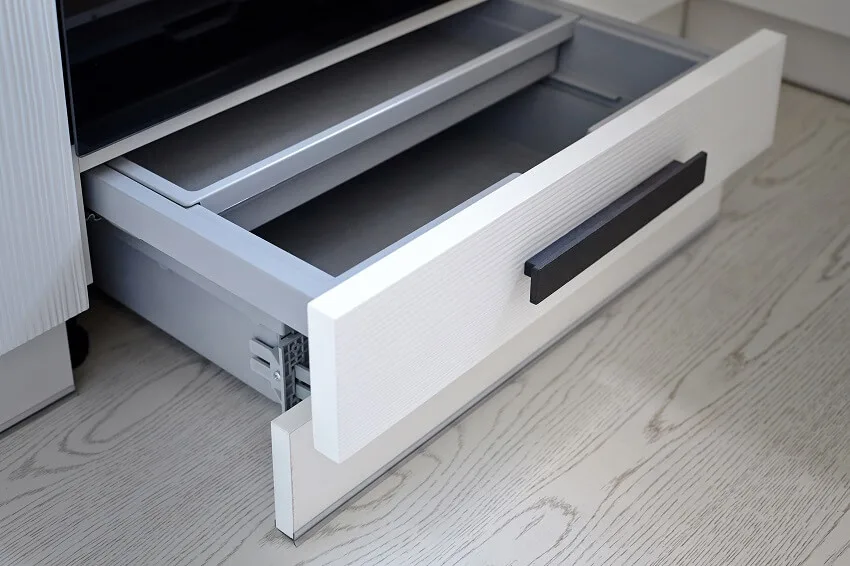 The cabinet toe kick is hardly noticeable. Yet, it must have the right dimensions. It must not be too high or too low because its dimensions can affect the overall design of the kitchen. Most of all it will affect your comfort when working in the kitchen.
The standard height of a kitchen cabinet toe space is 3.5 inches to 4 inches while its depth is 3 inches. That will give your feet enough room to stand close on the countertop. However, you can have a higher one installed, especially if you have larger feet.
A higher toe space means that you do not have to hunch while working on the countertop. It can prevent backache from leaning over too far. There are available custom-made cabinets that are ergonomic or user-friendly. To reduce the height of the cabinet, you will need custom-made toe kicks.
Kitchen Cabinet Toe Kick Ideas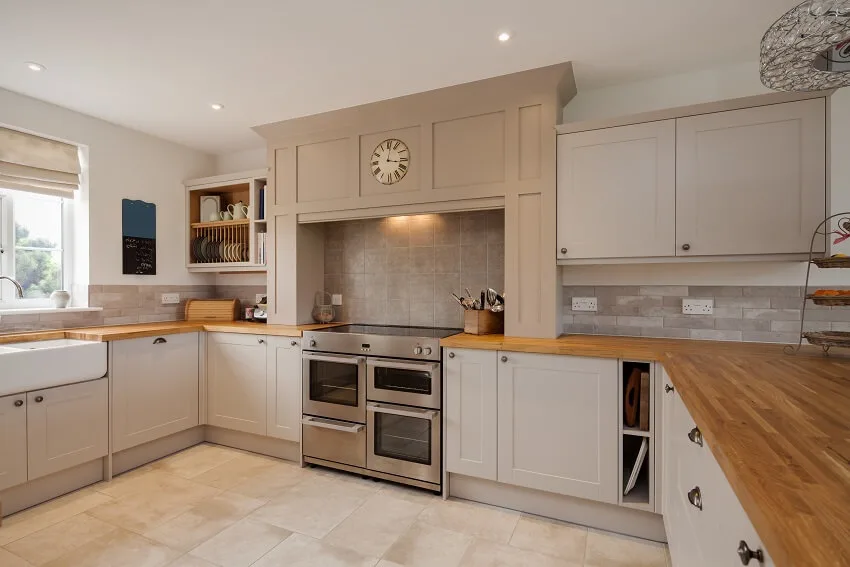 Adding kick space to your cabinet will not cost you a lot of money. Here are some toe kick ideas that will help you create one that won't break your budget:
Install a toe kick plate
People use a plate for extra support. Use horizontal strips of wood or pieces of metal. Install one plate at the top of the toe space and another below. The plate will support the kick space.
The base cabinet toe kick
Instead of using toe kicks, you can use a furniture base, or the base cabinets which are the lowest part of the cabinet. Some cabinets do not come with a toe kick on the base, so you have to install or make one below the base. The base must be sturdy because it supports the countertop.
Kitchen cabinet toe kick molding
These stretchers are usually made from unfinished wood materials.
Install moldings to cover gaps. It will make joined surfaces look smooth and seamless. These toe kicks can serve as décor as well.
3-inch toe kick
The standard depth of a toe kick is three inches. Homeowners can adjust the depth if they have big feet. They can buy a made-to-order cabinet. They can specify their preferred kick depth.
Toe-kick baseboard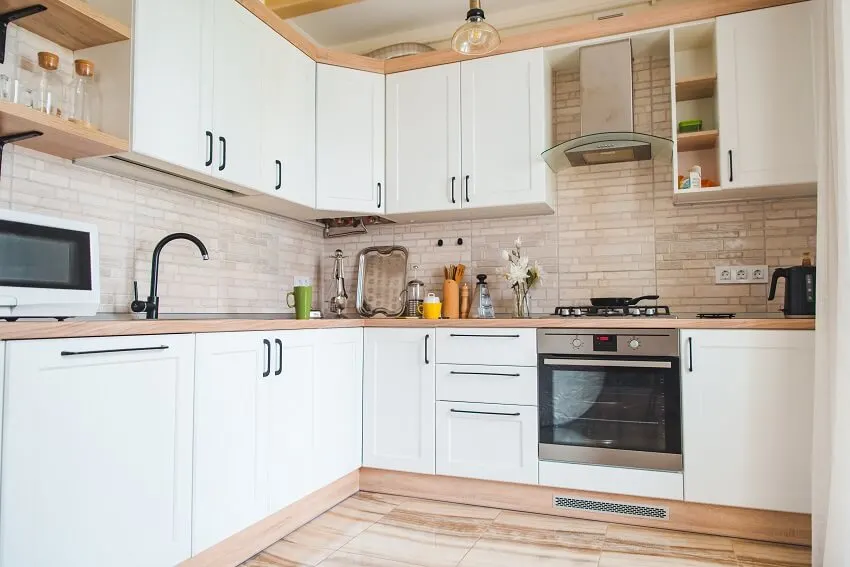 A toe kick baseboard covers gaps and joints. Some are decorative while others conceal lighting on the toe kick.
Here are some creative ideas on how to make the space above the toe kick useful:
Use for pans and flatware — Place your pans and other flatware in the toe kick. Hide space using a baseboard.
Install lighting — Some homeowners add lighting at the top of the cabinet. How about installing them on the cove near the floor? The light will still be subtle. It is below eye level, so it is not glaring.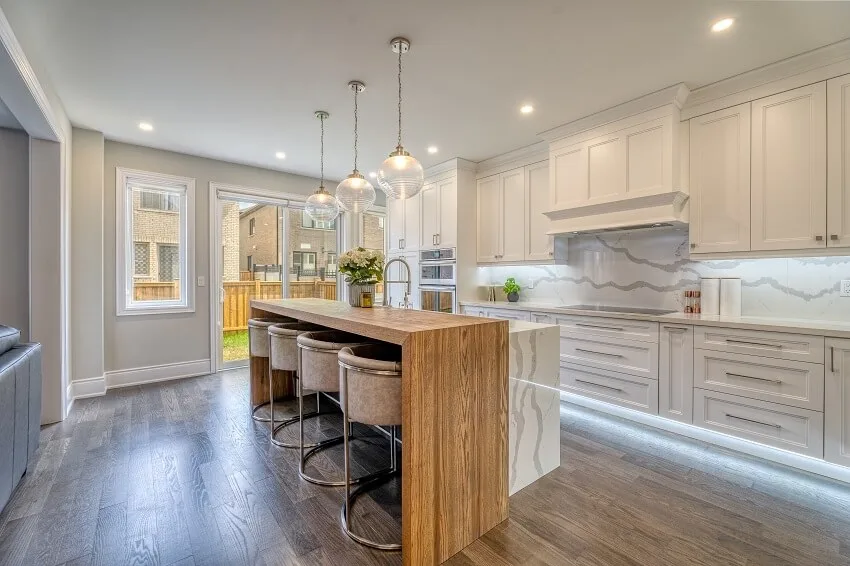 You can have enough light to have a midnight snack. Check our kitchen under cabinet lighting guide for additional ideas.
Install a step stool — Short people have difficulty reaching for items on the top drawer of the kitchen cabinet. Using a stool is practical. But, you cannot leave the stool in front of the cabinet all the time.
To solve this, place a stool inside the toe space, so you do not have to find one every time you need it. You can take it out from the cove below the lowest drawer.
Convert it into a junk drawer — Keep all the junk in one place. Use the extra space below the lowest drawer as a junk container. This is one way of preventing clutter in your home.
Stock bathroom essentials inside the cove. You might not have enough space for them in the bathroom.
These toe-kick ideas will surely add character to this seemingly " insignificant " feature.
Check out the top kitchen cabinet design software tools to kick-start remodeling or redesigning your space.