Discover what are RTA cabinets, including their cost, pros and cons, quality, if they're worth it, designs, assembling tips, and ideas about who makes the best RTA cabinets.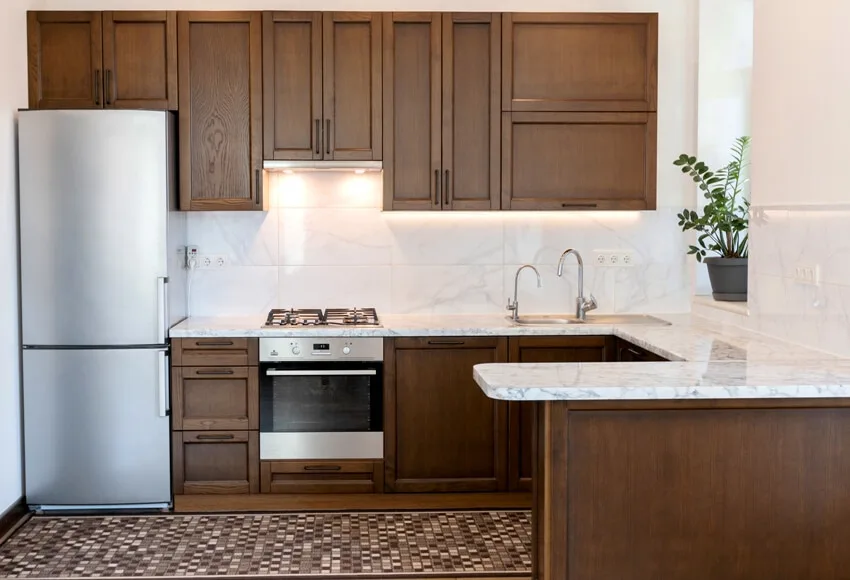 RTA or Ready-to-Assemble cabinets are manufactured with parts that can be easily assembled by homeowners themselves. These individually wrapped parts are shipped in a flat pack with the necessary hardware and sometimes basic tools for assembly.
Customers can choose from the variety of cabinet sizes, finishes, styles, and materials available, depending on the designs an RTA cabinet supplier offers. After a customer provides the needed measurements, the manufacturer will start.
You may also find RTA cabinets in big-box stores such as Home Depot or Costco, but you'll often find more suppliers online that offer better quality cabinets. Most big-box stores' RTA cabinets provide products that are typically made from particle boards instead of wood materials.
In addition, online and independent stores usually provide added services such as having an in-house designer that offers free design services. Reputable RTA cabinet makers can help clients visualize what their chosen cabinet looks like in their home before even purchasing. You can also request free samples, usually the door cabinets, for you to be able to examine up-close a particular product before making a purchase.
Quality-made ready to assemble cabinetry is beautifully constructed and designed to last with hardwoods such as maple oak or plywood, as well as durable finishes. Dovetail drawer boxes, soft-close hinges, soft-close slides, and other hardware can also be found in custom-made cabinets.
RTA cabinets come in a wide range of designs to choose from, both in traditional and modern styles. Full overlay cabinet doors, for instance, are a trending design for most modern homes, and you'll find most of these cabinets offer this more seamless look for kitchen cabinets.
Are RTA Cabinets Good Quality?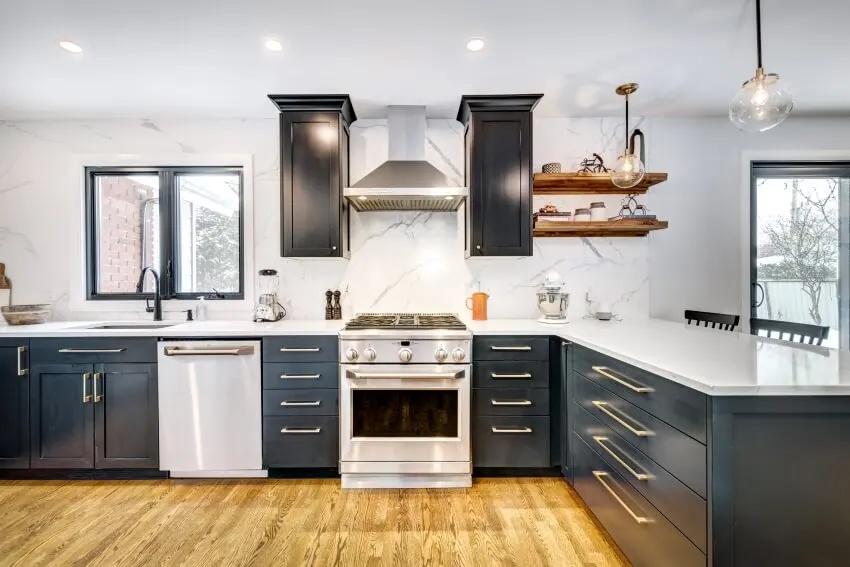 Overall, RTA cabinets made from solid wood, durable components, and proper construction methods represent good quality for your client. These kitchen cabinets should last 20-30 years with proper installation. Insist on quality features like the ones listed above.
Pros of Ready-to-Assemble Cabinets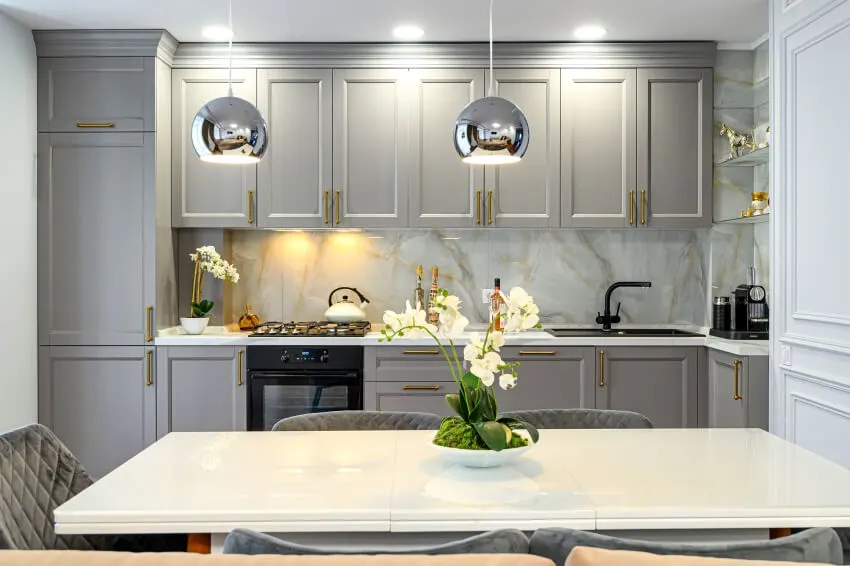 Cost-Efficient – Great Value for Your Money. Renovating or building a home with the current economy means homeowners choose to stretch out their budget that is without sacrificing quality and spending too much time on construction.
RTA cabinets allow you to have that utilized and functional space while not spending much on resources. The saved money and time from labor means you can spend more on improving your home.
Aside from having outstanding quality, these cabinets come with desirable features that you usually find in expensive custom cabinets. Moldings, trims, pull-outs, soft-closing doors, and many other coveted features. See custom solid wood kitchen cabinets here.
Affordability – Save on Labor Costs. RTA cabinets are manufactured in larger quantities of standardized measurements. This mass-production means it cuts labor costs, time, and other resources in a cost-efficient way.
You'll find quality-made custom cabinets costing $500 to $1200 per linear foot, while RTA cabinets will cost 1/3 of custom cabinets, that's around $175 to $400 per linear foot.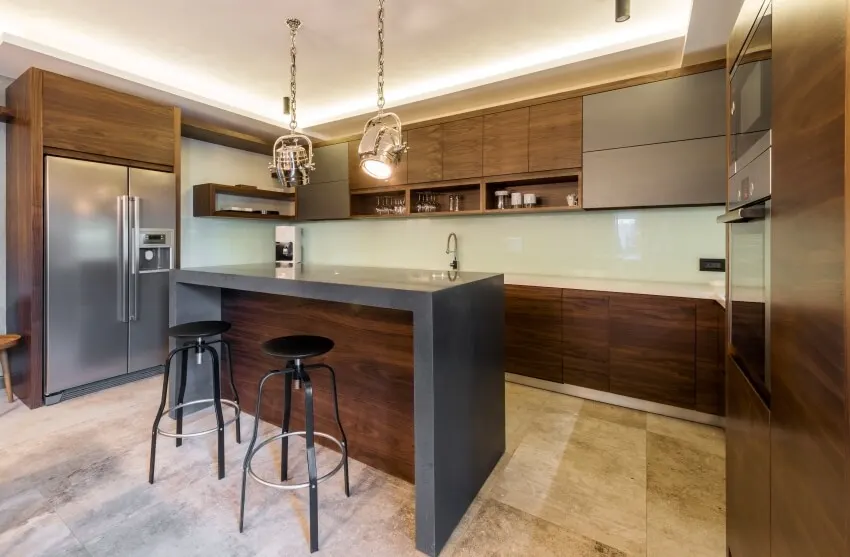 Flexibility – Customizable Options. Preassembled cabinets come in a fixed design, and you pretty much get what you see. While RTA cabinets offer much more flexibility since the different cabinet profiles offered can fit available hardware and shelving to form different configurations to match your specific needs. These components are typically modular, much like a jigsaw puzzle that can be easily assembled.
Ease of Transportation – Fast and Cheaper Shipping. Since RTA cabinets come as flat-pack furniture, meaning components are positioned and packed in a box with the saving space in mind.
RTA cabinets will come with an instruction manual complete with all the components needed to assemble the furniture. Taking less space than bulky preassembled cabinets, these ready to assemble cabinets can reduce shipping fees and by delivered to many out of reach locations.

Less labor means cutting costs and time, making flat-pack furniture a cost-efficient packaging. Though you can hire an affordable assembly team or contractor to transport and install your RTA cabinets, most suppliers provide the delivery service at a reasonable cost.
Self-Assembly – DIY or Professional. More than saving on labor costs and the ease of assembly, even novice DIYers or handymen can assemble them quickly with little effort. Assembly instructions come with your RTA cabinets together with the needed hardware and even sometimes basic tools.
This does a great DIY project even without the expert knowledge or skill. You have the option to hire a professional to do the assembly for a faster rate, plus an additional quality check can be done on the joints and other attachments.
Check for available contractors in your local area that are knowledgeable in RTA assembly for a minimal fee.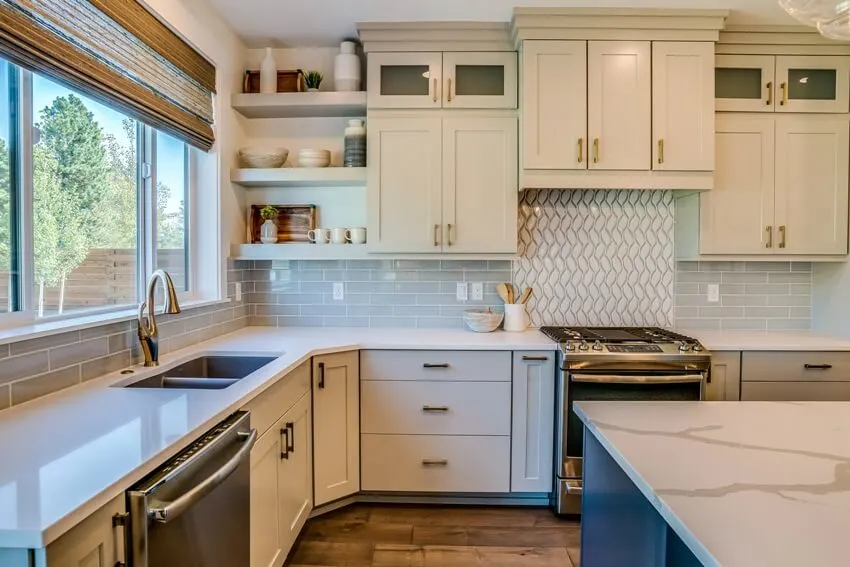 Built to Last Long – Robust Build. Looks should not be the only consideration. Durable as it is stylish, the cabinets are typically made of solid wood doors, drawer fronts, and solid wood face frames.
Furthermore, most have a 1/2 "thickness structure on all sides, tops, and bottoms, with 3/4" plywood utilized for shelves. The solid wooden doors and face frames are strong and durable, ensuring that you will enjoy your kitchen cabinets for many years to come. The dovetail hardwood drawers create a strong joint that assures a long life.
Cons of Ready-to-Build Cabinets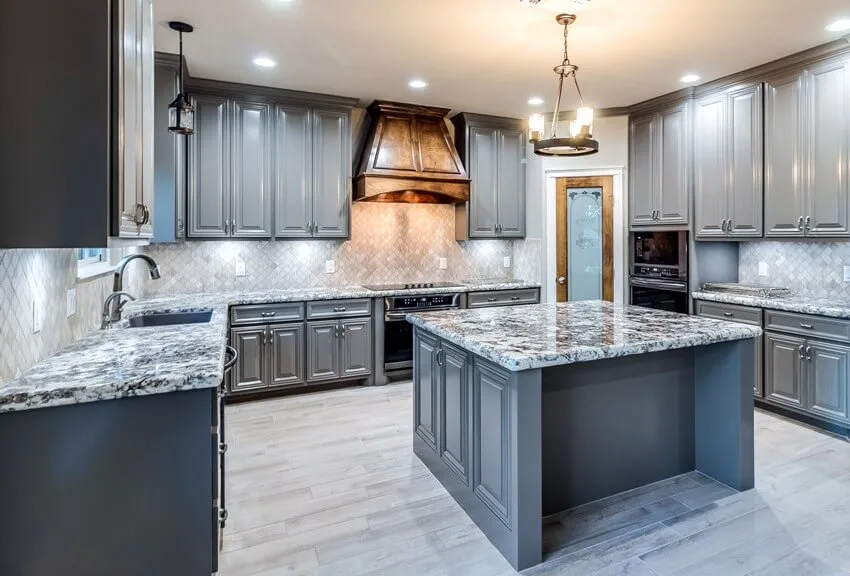 Requires assembly – Risk of Injury. Like assembling a jigsaw puzzle, RTA cabinets are generally easy to assemble, but the risk of damaging the product or something can go wrong during the assembly.
Even experienced DIYers can have the risk of injuring themselves when putting together the cabinets. Also, it can be overwhelming to find your entire kitchen packed with groups of flat boxes.
Time investment – Great Commitment in Assembly. Homeowners with no experience in carpentry works or assembling RTA cabinets may take up more time to assemble. There are also instructions that might not be easy to understand.
Watching videos and determining which goes where can take much time, and if there are errors, dissembling and putting the parts together again is another time-consuming task.
Limited customization – Design Constraints. Since RTA cabinets are manufactured to be easier to assemble and transport, cabinet designs have limited profiles. Complex configurations may not be possible to find.
Pre-Fabricated Cabinets Cost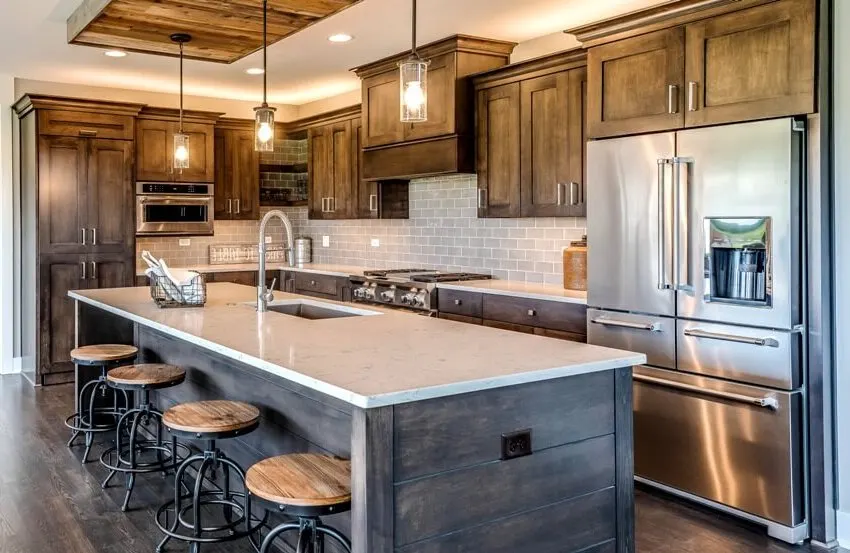 The average cost of installing custom cabinets is $500 to $1,200 per linear board foot. Ready to assemble (RTA) cabinets are much more affordable, typically costing around $175 to $400 per linear board foot.
The difference between custom and RTA is around ⅓ of the cost of custom cabinets. This means the cost savings for RTA cabinets can be incredibly beneficial to homeowners remodeling on a budget.
You can find low cost RTA cabinets even cheaper coming in as low as $85 per linear foot. However, with the lower price often comes much lower quality.
How to Assemble RTA Kitchen Cabinets?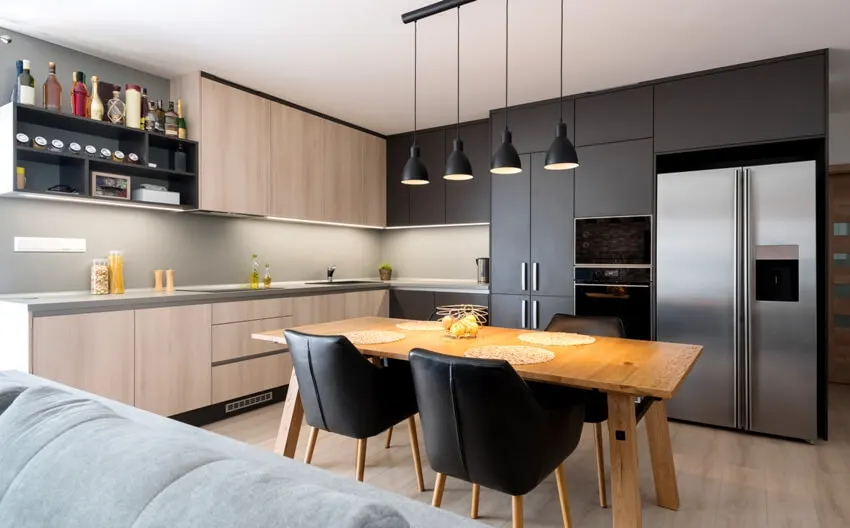 Parts are joined together with wooden dowels, glue, or screws. Generally, you'll receive the instructions with your delivered RTA cabinets either in an instructional video or a printed drawing with labels and directions.
Start with the upper cabinets and use a jack or clamp when assembling alone. It is preferable to begin with, the top shelves before moving on to the base cabinets so that your bottom cabinets do not get in the way of lifting and transferring your higher cabinets. Also, when installation, start one cabinet at a time and remove shelves and doors to make them lighter and easier to lift.
In assembling your base cabinets. Place them on their backs and clamp a wall's worth of base cabinets together to make one long box before moving it into place. Panhead screws can be used to connect the boxes.
When replacing old cabinets, you can take a cue from where the high and low spots are located. Take note of where the shims are positioned on the floor and wall. Check our kitchen cabinet refacing design guide here.
Use a wooden T-brace Countertop Support to keep the cabinet from wobbling. Once you've got a stable cabinet in place, gently drill the holes in place.
Don't forget to secure your RTA cabinets. You may want to use two ½-inch deck screws with washers or pan-head screws. This will ensure that even placing heavy items such as stacked plates or bowls will be able to be supported by the joints. The deck screws are stronger compared to your ordinary screws.
Who Makes The Best Quality DIY-Friendly Cabinets?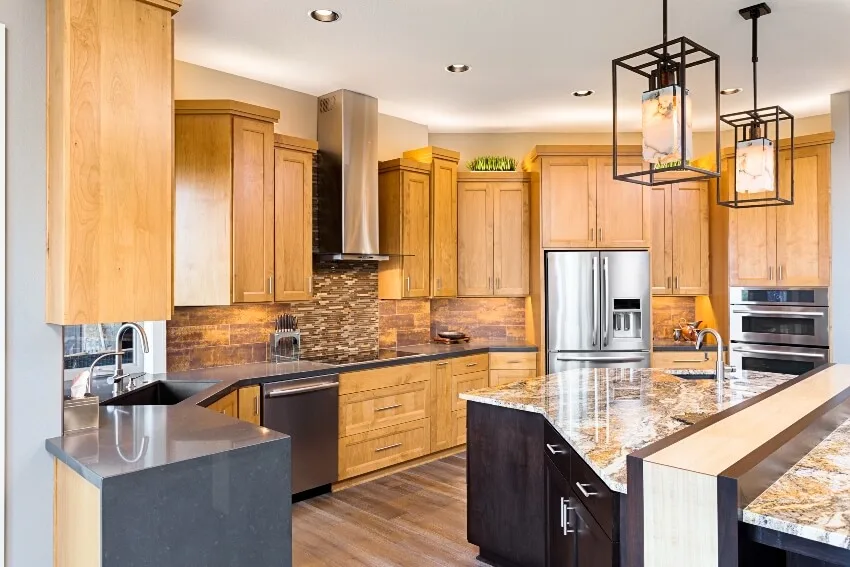 Finding, evaluating, and buying samples for new kitchen cabinets can be an expensive and time-consuming process. Read the terms and conditions of the online stores before purchasing products from reputable and renowned retailers in the United States.
Nuform Cabinetry, Cabinet Door World, Kabinet King, Fine Kitchen Cabinet, Knotty Alder Cabinets, Prime Cabinetry, and The RTA Store are a few top dealers and makers in the U.S.
Are Ready Made Cabinets Worth It?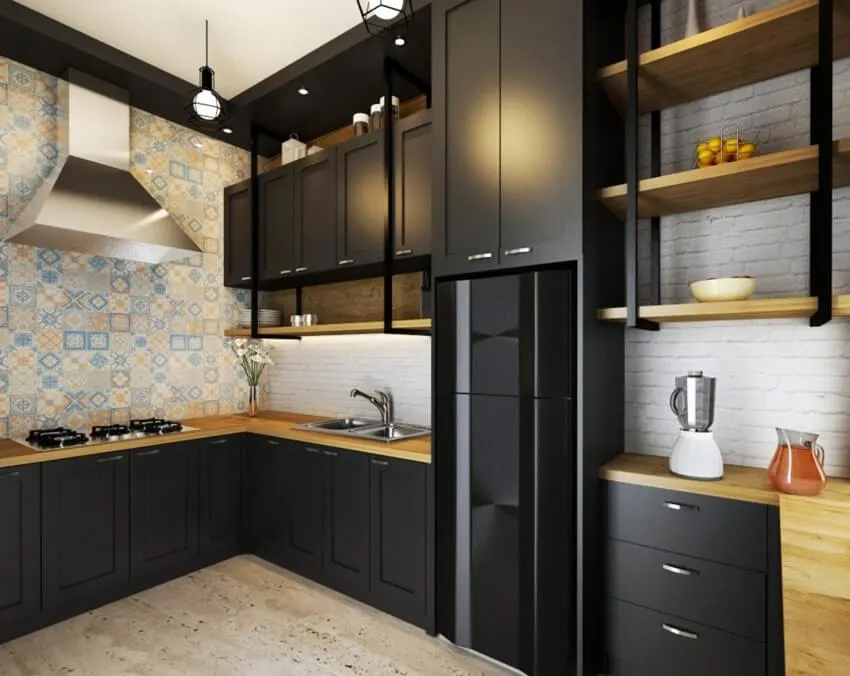 RTA cabinets today offer quality that's built to last with ease of assembly and affordability. Gone are the days when RTA cabinets were seen as cheap substandard furniture. Through recent years, Ready-to-Assemble has evolved into a sensible alternative to your traditional cabinets.
RTA cabinets made from solid wood, durable components, and proper construction methods represent good quality. These self-assembling cabinets bridge the gap between quality and affordability.
These kitchen cabinets should last 20-30 years and even more with proper installation and quality materials. The quick turn-around time, reach features, and incredible pricing that can compete with large stores and custom lines. See the different types of kitchen cabinet materials here.
Many contractors and designers know the wood product as providing great value to any household, especially with its improved customizable features and improved quality of built and materials. Quality-made RTA cabinets are considered a permanent fix and a worthy investment for your interior design.
Visit our euro style kitchen cabinets that showcase the types of cabinet construction and more!