Here we share walk-in closet dimensions for standard, master, small and narrow interior design layouts.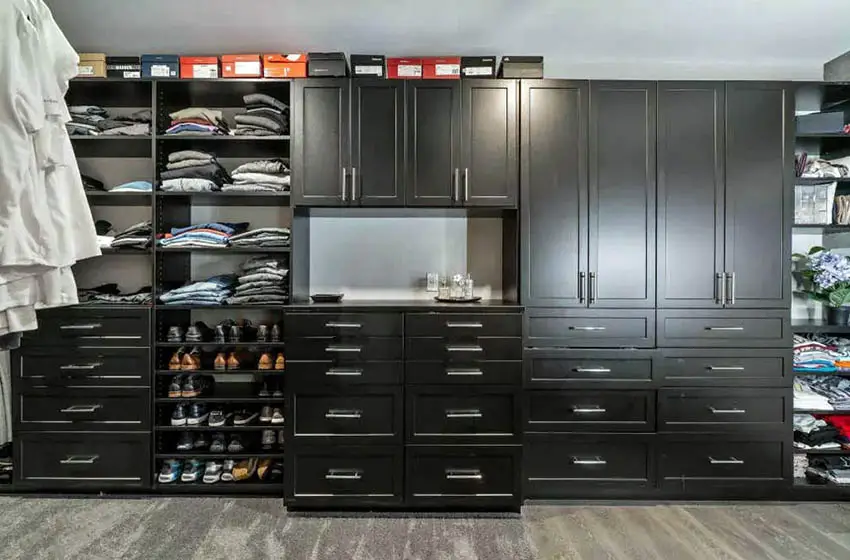 Walk-in closets are an incredibly useful design feature and they're a great way to add a little feeling of luxury into a bedroom. They offer plenty of storage space, space to move around, and some even feature central islands to use as storage, add seating, or even a table to pack your luggage on.
With this many factors present, it only makes sense that the dimensions that work for one homeowner's closet might not fit another homeowner's needs. That's why we've broken down all the major factors you need to consider to decide the size of your new walk-in closet.
What Is the Standard Size of a Walk-In Closet?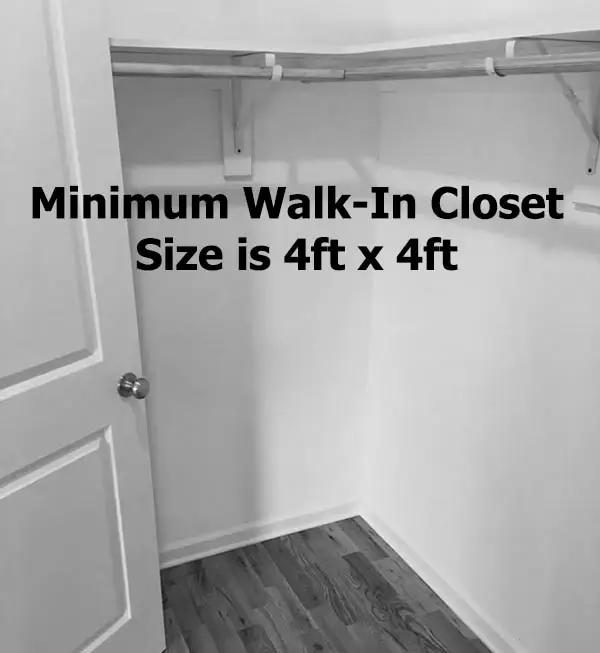 The standard size of a walk-in closet depends on the design details you want to include. Do you want a small walk-in closet? One large enough to support the inclusion of an island? These decisions will affect what the standard size of the type of walk-in closet you'd like.
While there is no standard size the minimum size for a walk-in closet is 4ft by 4ft.
This layout will provide enough space to accommodate shelving and hanging clothing on the back wall and one side wall. It also maintains enough room for closet doors to open without impediment.
Click this link to read more about standard closet height measurements.
What is a Good Size for a Master Walk-In Closet?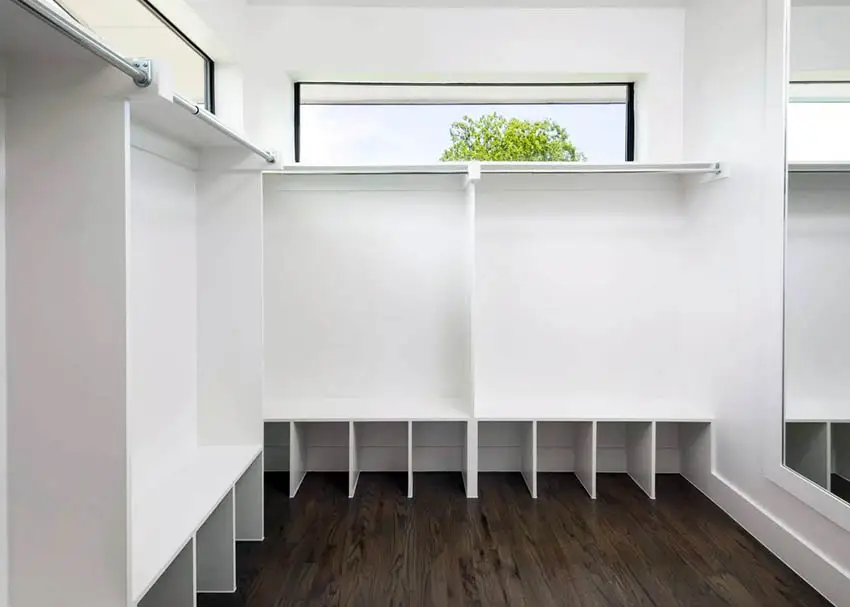 Master bedrooms are the biggest bedroom in a home and often feature additional amenities such as large closets or attached bathrooms. As such, the standard dimensions for a master walk-in closet are larger than a walk-in closet located in a standard-sized room.
At a minimum, a master walk-in closet design should be 7' x 10' or 70 sq. ft, with preferably at least 100 sq. ft. of total space in the closet.
This gives you ample room to add shelves, rods, shoe storage and even cubbies to hold two people's clothes. In addition, it will also give you enough space to move around and organize your belongings without feeling cramped or too closed in.
Small Walk-In Closet Dimensions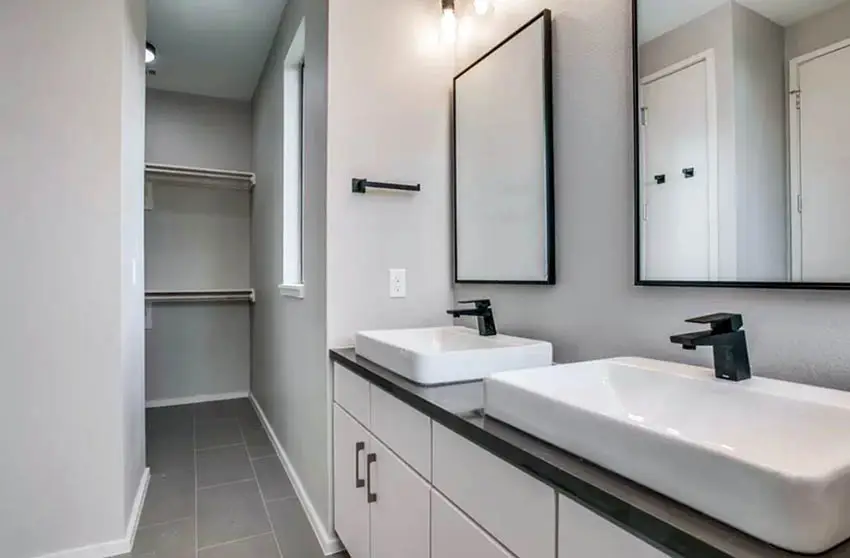 Of course, if you can't have or don't want a full-size walk-n closet, it doesn't mean that you can't have a walk-in closet at all. Instead, you can opt for a smaller walk-in closet that will still do the trick to give you some extra space compared to a standard reach-in closet.
The smallest recommended dimensions for a walk-in closet is a width and depth of 4 feet each. To meet the requirements for the Americans with Disabilities Act, you'll need to use the minimum dimensions of 30 inches wide and 48 inches deep for the walkway in the closet.
If you or anyone in your family is older has a disability affecting their mobility, these ADA standards are important to consider.
Narrow Walk-In Closet Dimensions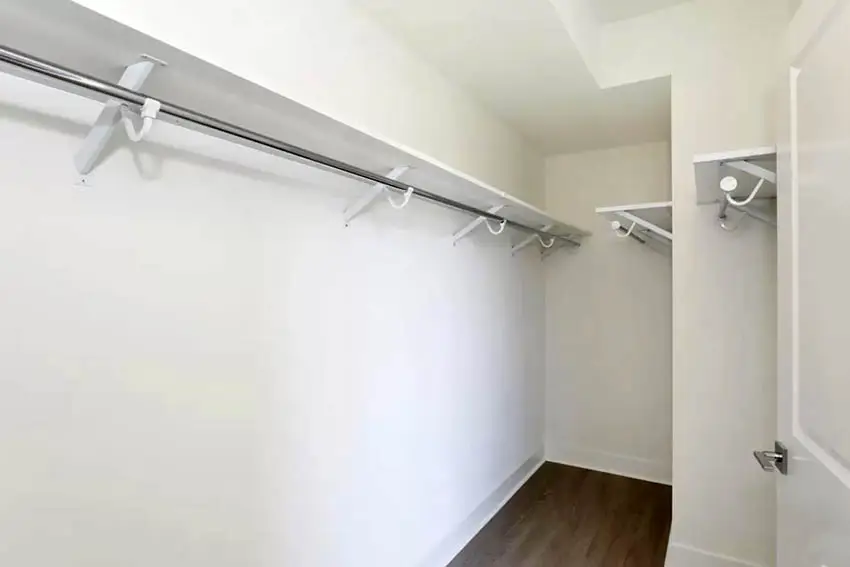 If you're designing a narrow walk-in closet, you won't want to change the width of the closet to measure out to any less than the 4' minimum.
Again, if you or anyone using the closet has a disability affecting their mobility, it's best to keep the ADA standards in mind. Form here, you can decide the other dimensions of your closet.
Narrow closets are often longer than they are wide as well. So, the length of the closet is likely larger than the width if you're trying to design a narrow closet space.
How Wide Does A Closet Need To Be For An Island?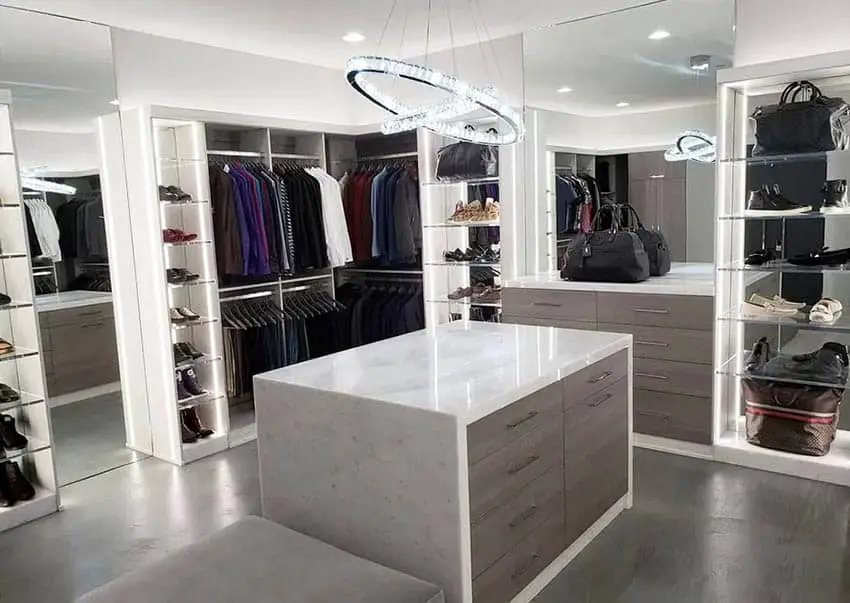 Having an island in your walk-in closet has a lot of benefits. It can be used as a place to fold clothes, pack luggage, and many islands even feature extra storage space. However, if a closet isn't sized correctly, islands can end up adding clutter rather than functionality.
Ideally, an island will have a minimum walkway width of 36 inches on every side. This allows you room to get around it and ensures that it won't push directly up against any storage situated against the walls.
To accommodate this as well as space for shelves and clothes, your walk-in closet will need to have dimensions measuring at least 12' x 12'.
How Deep Should Walk-In Closet Shelves Be?
The measurements for the depth of reach-in closet shelves and walk-in closet shelves use a similar formula. You don't want the shelf to be so high that you can't reach it without aid or so deep that items on the back of the shelf are hard to reach.
However, you also don't want the shelves to be so low that they don't press directly against rods or too shallow to store items properly.
The recommended shelf depth for a reach-in closet usually depends on the depth of the closet itself.
However, for walk-in closets, where there isn't as much limitation, the standard is 16" although it isn't uncommon for a smaller walk-in closet to use 12" deep shelves that jut out in equal depth to the distance of the rod from the wall.
See more walk-in closet ideas at this gallery page.