Here's the types of countertop overlays including what it is, installation, different materials, cost, and how kitchen overlay countertops compare to standard countertops.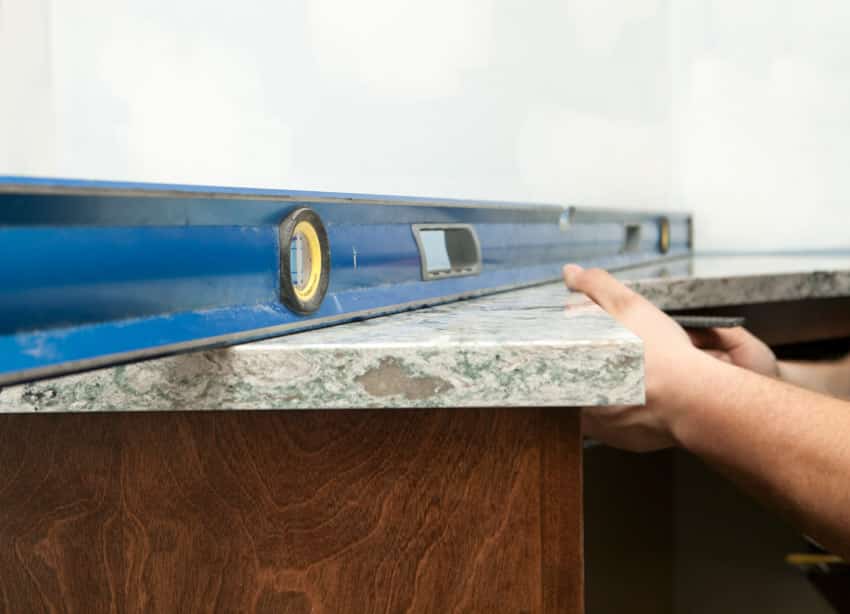 New kitchen countertops are a dream come true for most homeowners. However, the high cost of countertops deters many homeowners from purchasing and upgrading them.
Painting or resurfacing your existing countertops is a low-cost option, but it comes at the expense of durability.
Instead of replacing the entire kitchen countertop, why not cover those countertops with another countertop material? Granite or quartz countertop overlays that cover existing counters are made by a small, niche industry.
Countertop overlay is the term for this procedure. As the term implies, it covers the existing material, lowering labor costs and time spent removing your worn-down countertop.
What Is A Countertop Overlay?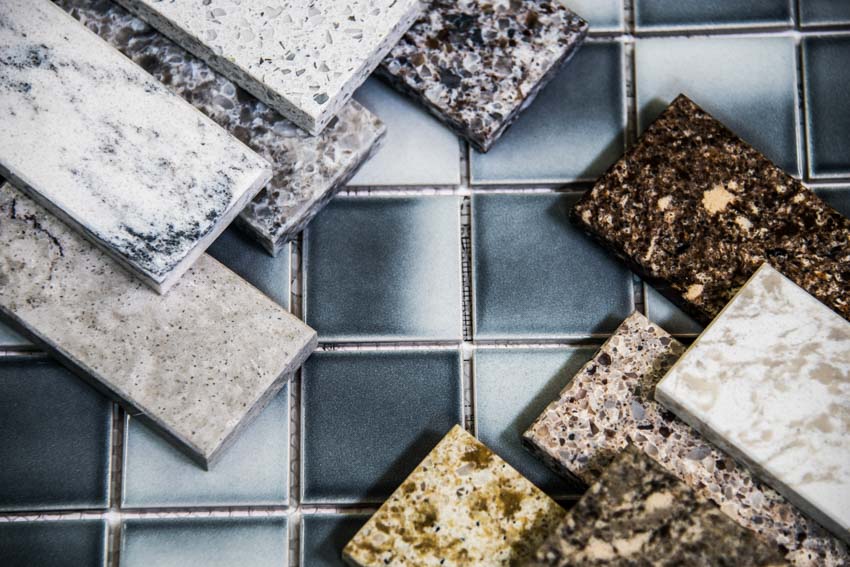 A countertop overlay is the result of a process in which concrete or another artificial material, such as granite, wood, or laminate, is applied or installed over existing countertop material to create a new layer of a smooth surface that covers the existing surface.
For concrete overlay it can be tinted to match existing kitchen or bathroom hardware or cabinets, giving the space a unique look. You can also overlay a different material from your existing countertop whichever the material as long as it's structurally stable.
Countertop overlays are made of the same material as regular countertops, but they are thinner.
One option to using overlay countertops is a type of countertop coating. This can be accomplished using countertop treatments like Rustoleum's Countertop Transformations, a multi-stage liquid covering, and thin, plastic adhesive sheets imprinted with a granite image. See this product on Amazon [sponsored link]
Installation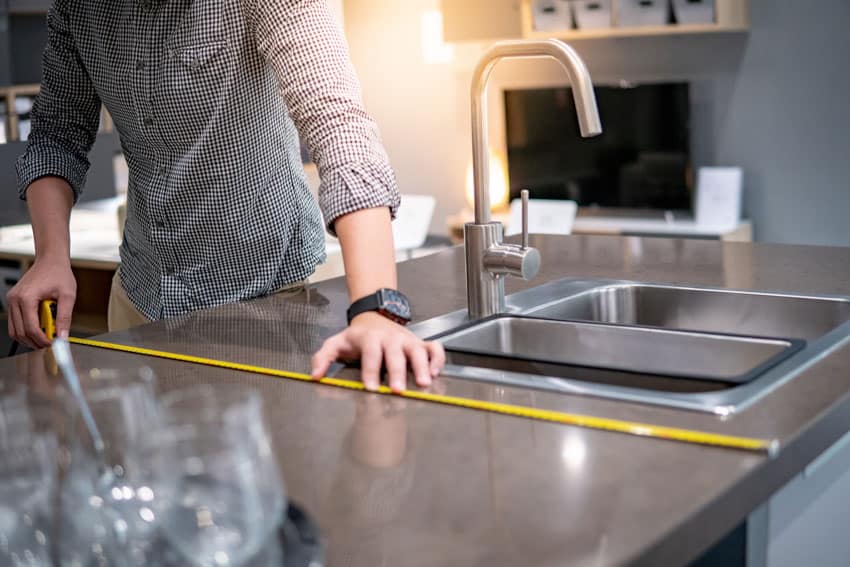 Another type of countertop overlay option is to install a hard cap over an existing countertop. The cap will need to be custom-cut to fit each different countertop because many materials, such as granite or marble, are difficult to cut and may require special tools. In most cases, this necessitates hiring a professional to complete the installation.
To even out the surface, a resin epoxy is usually spread over the existing countertop before the cap is installed. The resin will harden and form a layer between the old countertop and the new cap when it dries. After that, the new countertop overlay is glued or otherwise secured in place.
This method of renovating a kitchen or bathroom is usually less expensive than a complete replacement, but it's important to have the countertops inspected to ensure that an overlay is the best option.
If the countertops are severely damaged, the damage should be repaired before the countertop overlay is installed to avoid damage to the new surface. There are overlay projects that can take several days to complete, implying that the kitchen or bathroom will be unavailable during this time.
What Materials Are Worktop Overlays Available In?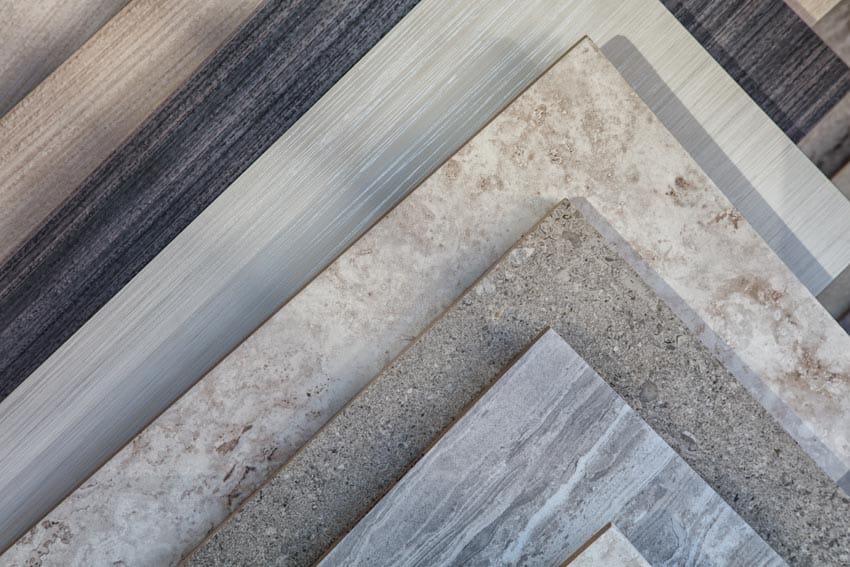 Many companies that sell worktop overlays refer to their products as granite or marble, but this refers to the appearance of the worktop rather than the actual material. You will have a large number of options from which to choose.
Overlays start out as ground stone leftover from slicing granite, quartzite, or marble from the mountain face during the quarrying process. The aggregate is mixed with resins, epoxy, colorants, and other materials before being pressed into 8mm thick slabs.
After that, they're baked to create a super-hard surface that can be polished and cut into worktops. Natural stone aggregate can make up to 93 percent of some overlays.
Worktop overlays that resemble natural granite with veining, flecks, and movement in a non-repeating pattern are available. Overlays made of recycled glass are also available to add a splash of color to the different types of kitchen countertops.
Granite Overlay Countertops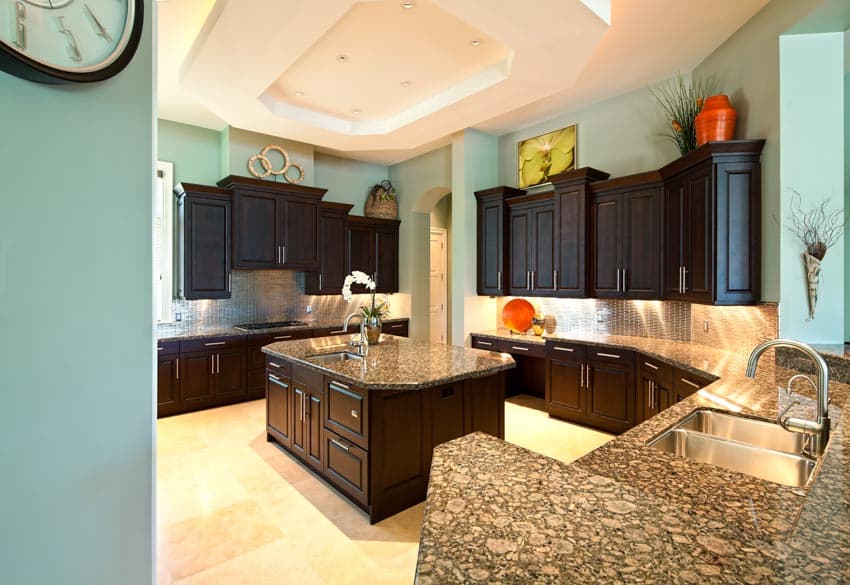 This method of kitchen or bathroom renovation is usually less expensive than a complete replacement, but it's essential to have the countertops inspected to make sure an overlay is the best option.
To avoid damage to the new surface, if the countertops are severely damaged, the damage should be repaired before the countertop overlay is installed. Some overlay projects take several days to complete, which means the kitchen or bathroom will be unavailable during that time.
You'll need a stable and sturdy counter that can handle the overlay for this to work. You'll also need this base to be level and devoid of any variations. This is due to the fact that the overlay is usually thin, and any variation will have an impact on it.
Alternatively, the existing granite countertops can be removed. After that, you can lay down some plywood as a foundation. After that, you can apply the overlay.
You usually get certain features with a granite countertop overlay.
These characteristics include:
• A thickness of about 13 millimeters for the overlay
• A countertop material that resists mildew and mold
• It has an apron or a front overhang.
• You can choose from a variety of edges, including eased, rounded, straight, and beveled.
Quartz Overlay Countertops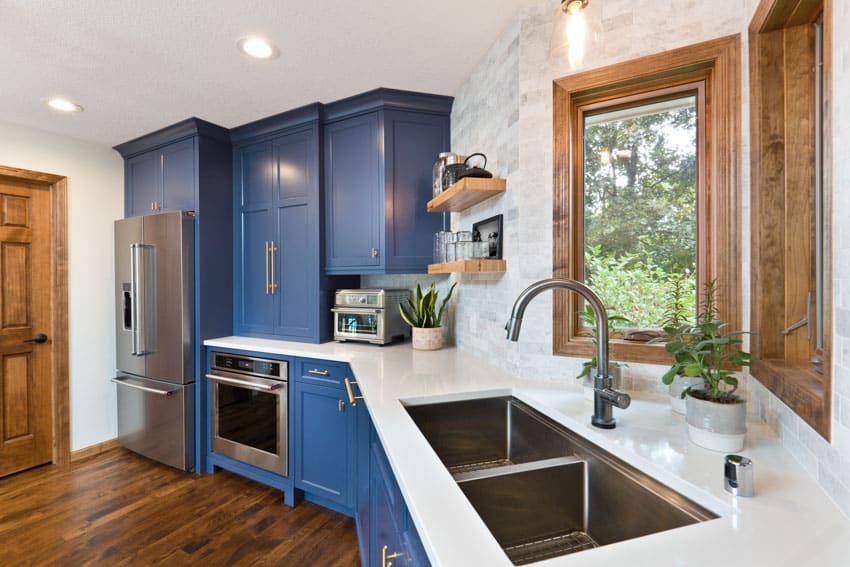 Quartz is one of the most durable materials for your countertop overlay because it's one of the hardest minerals.
The beauty of quartz overlaid countertops is that they can imitate the appearance of marble or granite. When compared to other natural materials, it requires little maintenance and does not require resealing.
Concrete Overlay Countertop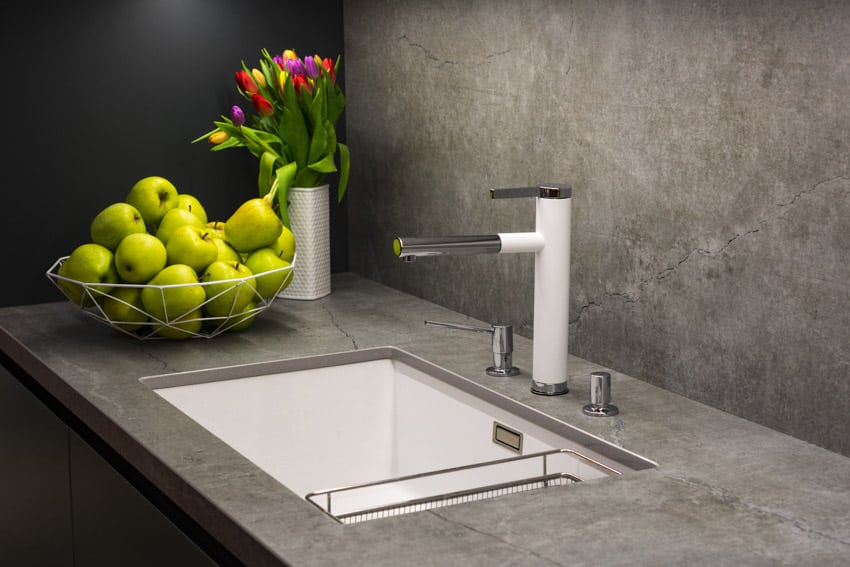 A concrete overlay is a strong, easy-to-apply concrete layer that can be used to "layover" existing laminate, Formica, wood, or tile countertops. The overlay provides a long-lasting concrete appearance and feels for a fraction of the cost of freshly poured concrete slabs.
This resurfacing process can cover an existing surface with a colored, cement-based substance. It spruces up floors while also concealing minor damage and discoloration.
The thickness of the overlay is determined by the depth of the imprint and the amount of texture desired by the homeowner.
A concrete overlay can be customized with Concrete Dye, Stain, and Pigment to achieve rich color and texture for a fraction of the price of freshly poured concrete. Countertop overlay installation is a difficult task that professionals should leave, though do-it-yourselfers with enough time and knowledge can do it themselves.
The most important aspect of the installation is ensuring that the concrete lays flat, which means you'll most likely need several coats of concrete, especially if you're working with tile countertops where the grout used is lower than the tiles themselves.
Laminate Countertop Overlay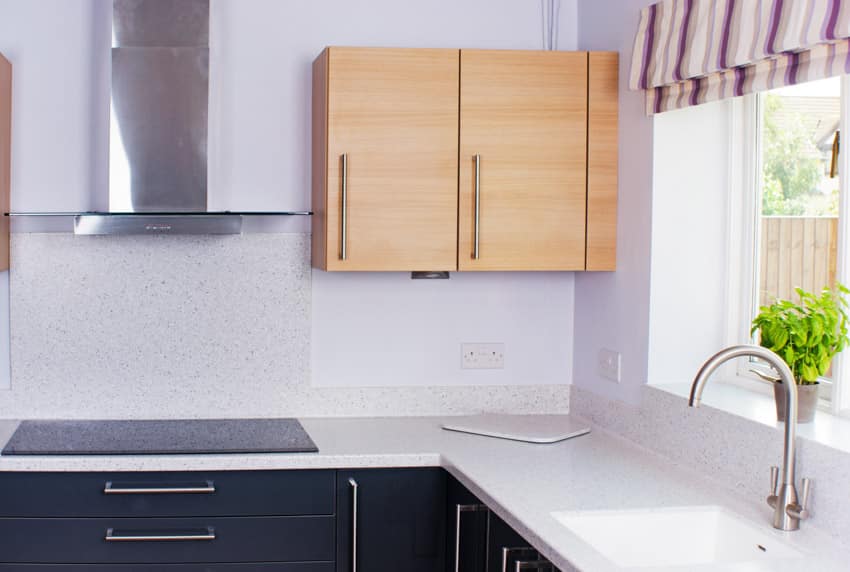 Laminate countertops are a cost-effective option, but the color fades over time, and the pattern/style becomes outdated. If your countertops are still in good shape, gluing down a new sheet of laminate is a great alternative to removing and replacing them. This is also a great option if you have a countertop with custom dimensions and a two-week lead time on a replacement.
Laminate overlays are made from high density fiberboard and have a printed image on the surface. Since these are constructed with fiberboard they are not as durable in wet conditions.
A good substitute for using laminate is to use linoleum which uses a vinyl material with a backing usually made of paper. Linoleum is often used for wet areas and flooring since its material is more water resistant.
You can also use other materials to overlay your laminate kitchen countertops, such as concrete or metal like stainless steel to create a more durable kitchen counter surface.
Wood Overlay Countertop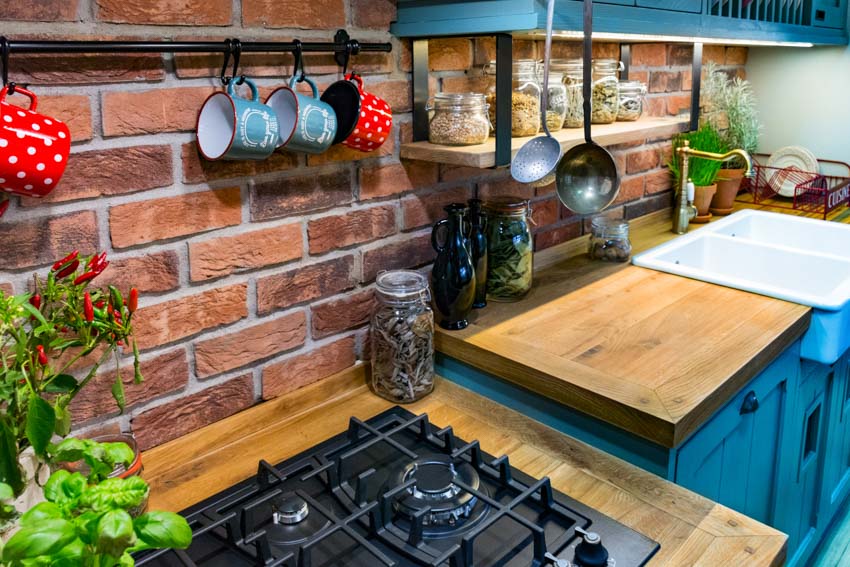 Any concrete, laminate, or veneer wood can be used to resurface your wood overlay countertop. Before choosing a material to cover your wooden countertops, make sure you have a solid foundation.
Countertop Overlay Cost
Granite: A granite countertop overlay can cost anywhere from $40 to $60.
Refinishing your existing countertops with an integrally colored concrete overlay is estimated to cost $1.15 per square foot. The project's total cost is determined by the pre-existing conditions as well as the design aggregate and finishes.
Concrete: Resurfacing 100 square feet of concrete costs $400 on average. Projects that are less expensive can cost as little as $300, while those that are more expensive can cost up to $500.
The cost per square foot can range anywhere from $3 to $5. A driveway, patio, pool deck, floor, or the slab foundation in the basement could all be resurfaced.
Stamped concrete kitchen countertops cost $8 to $20 per square foot, while concrete with a decorative overlay costs $7 to $12 per square foot.
Pros and Cons of Countertop Overlays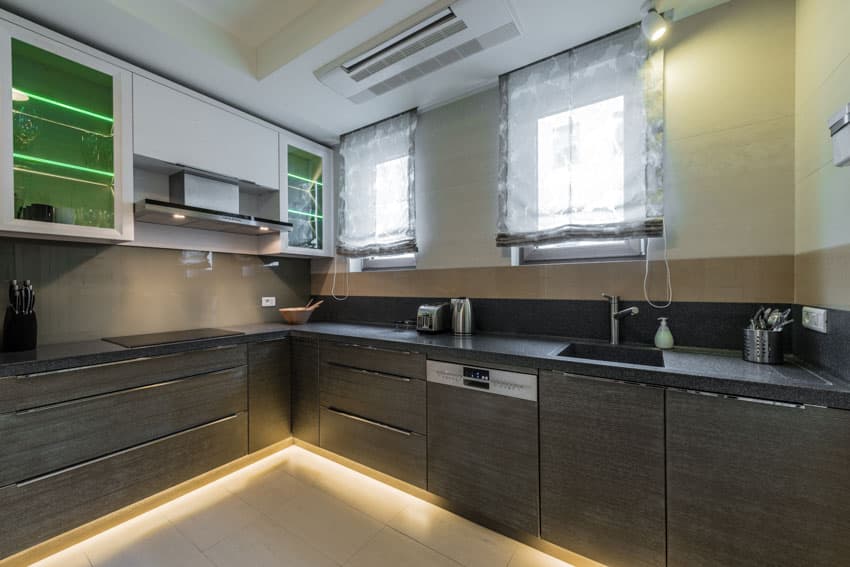 Here we share the advantages and disadvantages of using countertop overlays.
Pros
• Countertop overlays are usually installed in a single day.
• Because overlays are thinner than full-sized countertops, they are less expensive.
• Allows you to have a look and feel of premium quartz countertops without the high cost.
• Because you must pay for disposal, it is less expensive than sending your old counters to the landfill.
• Greener and more environmentally friendly than dumping old countertops in landfills.
Cons
• It's possible that some seams will be visible.
• Kitchen countertop overlays are as good as the countertop base beneath them. The overlay cannot be installed if the base is weak.
• A small number of companies sell countertop overlays.
• On uneven surfaces, it does not work well.
• There are far fewer colors and styles available than with full-size countertop materials. This can make it harder to match correctly with kitchen backplash or other finishes.

• For starters, your options are more limited. While standard granite countertops come in a wide range of styles and colors, the overlay has fewer options.
Standard Countertops Vs Overlays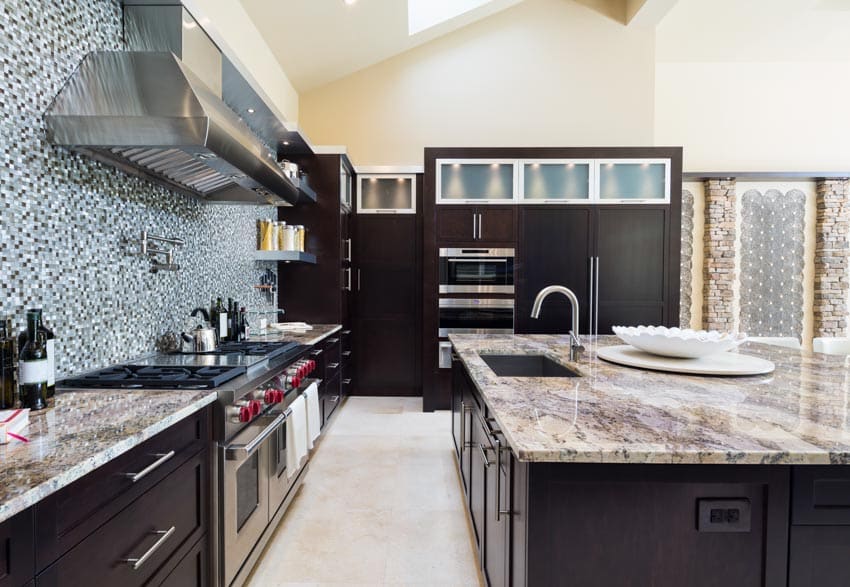 More homeowners want this time-saving and cost-effective approach thanks to new cement-based and epoxy overlays developed specifically for resurfacing countertops.
These products, which are similar to floor overlays, can be applied to almost any type of countertop to create a long-lasting new decorative surface that can be customized in color and finish.
They're also a great alternative to new concrete countertops, as they allow you to achieve the same look while being lighter, more flexible, and less expensive.
On the other hand, standard countertop installation requires removing the old countertop and replacing it with your new one.
See more related content in our article about matching countertop and backsplash on this page.