Below we explore linoleum for countertops, including DIY designs, materials needed, painting tips and how to clean and make your linoleum counters look better.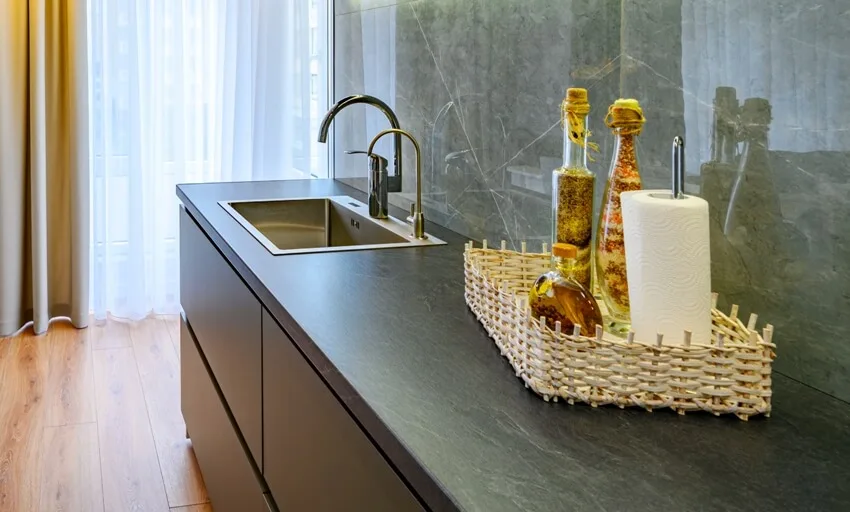 If you are the budget conscious type, shelling considerable cash to enhance the look of your kitchen might not be your priority. Why have something that can cost you several hundreds of dollars when you can find a much affordable substitute?
For your countertop solutions, linoleum is one of the most cost-effective alternatives. It does not only costs less; it is also durable and comes in various colors and designs that you can easily match with your flooring.
Can You Use Linoleum On Countertops?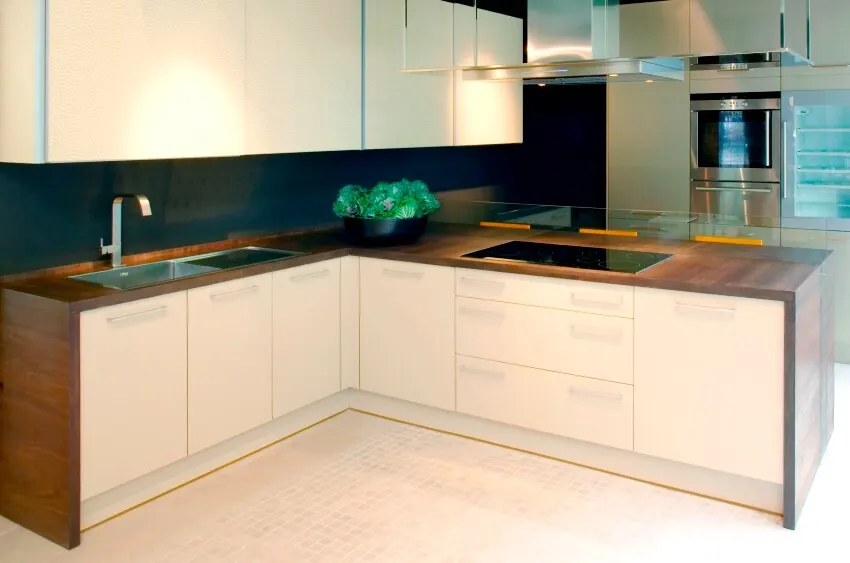 Are you the kind of person who prefers products made from natural and renewable materials to enhance the appeal of your home? If you are, you may want to consider using linoleum for your countertops.
Linoleum is made of wood flour, pigments, ground limestone, linseed oil, powdered cork, and jute. Everything in it is natural and sustainable. They might not be as durable as other materials such as wood or stone.
But, as long as you do not expose put hot objects on the surface, cut or chop things on it, and take good care of it, you can enjoy your linoleum countertop for years.
Two brands of linoleum are popularly used – the Armstrong Marmorette and Forbo Marmoleum. Each brand offers lots of colors and designs so that it is easy to find something that will suit your taste.
Linoleum is a soft material. You need to have a hard substrate if you use it for a countertop. Veneer core plywood is ideal for table tops. A layer of veneer that has a thickness of ¾ will do but if you want something thicker, you can add a secondary layer.
The overall look and strength of the countertop you want to make will be affected by its thickness. Since linoleum is soft, placing a metal or wood edging on the countertop to keep the linoleum firmly in place and from the danger of being torn or ripped.
Linoleum countertops that are properly installed can last for years. Keeping them always dry will help enhance their durability. See the most durable kitchen countertops here.
DIY Linoleum Countertops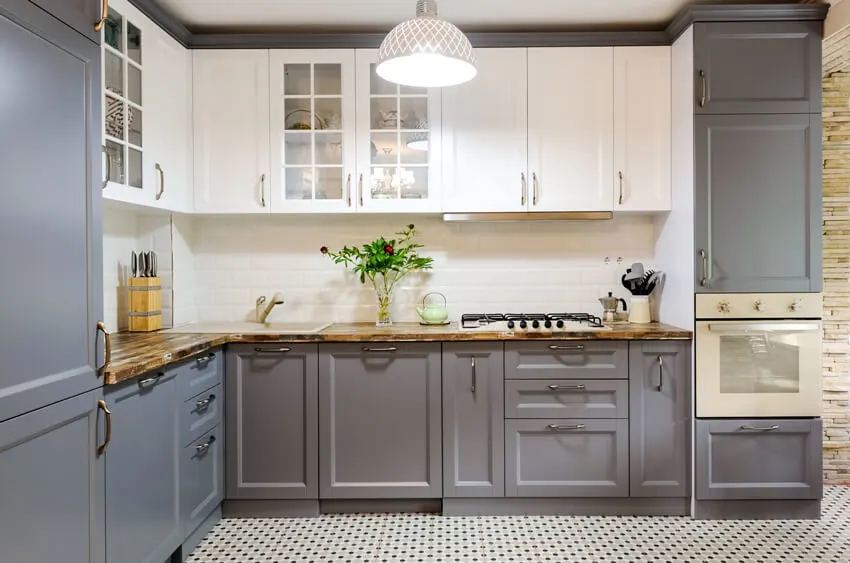 Linoleum counter tops are great for DIY or do-it-yourself projects. To make a linoleum countertop, you will need the following materials:
• Linoleum
• Substrate
• Edging
• Adhesive and spreader
• Rolling
• Notching tool
• Router
• Hacksaw
• Drill
• Bits
• Countersink
• Head slotted aluminum/nickel screws
• Tape measure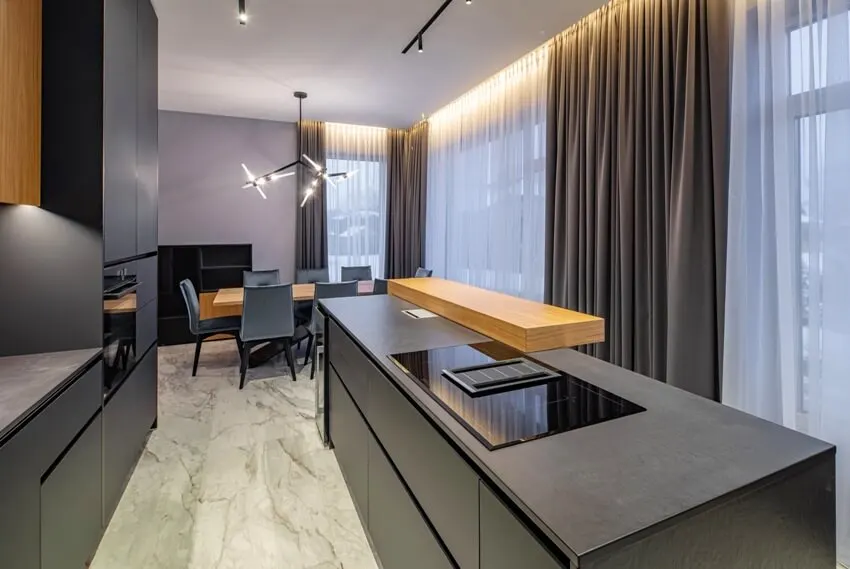 Step 1. Measure the dimensions of the countertop. Always consider overhangs, radiused corners or the curve on the corners of the countertop, as well as the farthest points when measuring. This will prevent you from cutting the linoleum into a piece smaller than the counter top surface.
Step 2. Make a scrap piece to make sure that you have the right measurements. Make a pattern for each part that requires it.
Step 3. Cut and mark the substrate. You can use a 5/8 or ¾ inch plywood. You can have several layers of plywood to reach the desires height.
Step 4. Cut the linoleum according to the size of the substrate. You can use a knife for cutting. Leave some extra linoleum on each side. You can trim the extra material later.
Step 5. Stick the linoleum. First, apply the adhesive. Wait until it is ready for the linoleum. Avoid laying the whole piece of linoleum on the surface at once. This can create air bubbles, resulting in a rough finish.
Start with one end first. Roll it to the other side until you have covered the whole area. Make sure the linoleum does not touch the adhesive before you are ready.
If you are working alone, place wood strips across to stop the material from touching the substrate. Remove the strips as you go along.
Roll hard to get rid of any air bubbles caught between the linoleum and the substrate and to ensure that the material bonds well with the substrate. Wait until the adhesive is dry.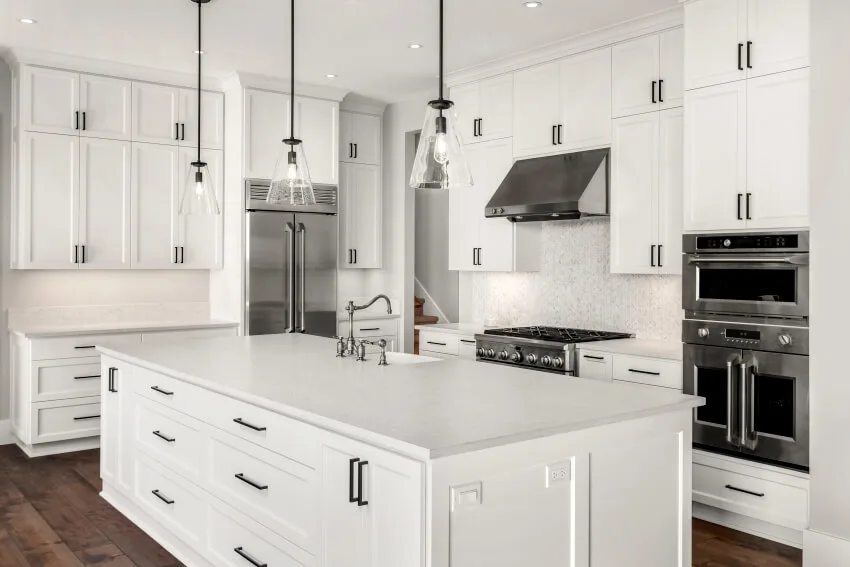 Step 6. Trim the linoleum with a utility knife. Take care not to damage the substrate or the edges of your countertop.
Step 7. Get rid of the mess from applying the adhesive and sticking the material.
Step 8. Place the edging. Use a mallet to tap the edging. Be gentle when doing this.
Now, you have your linoleum countertop.
How To Make Linoleum Countertops Look Better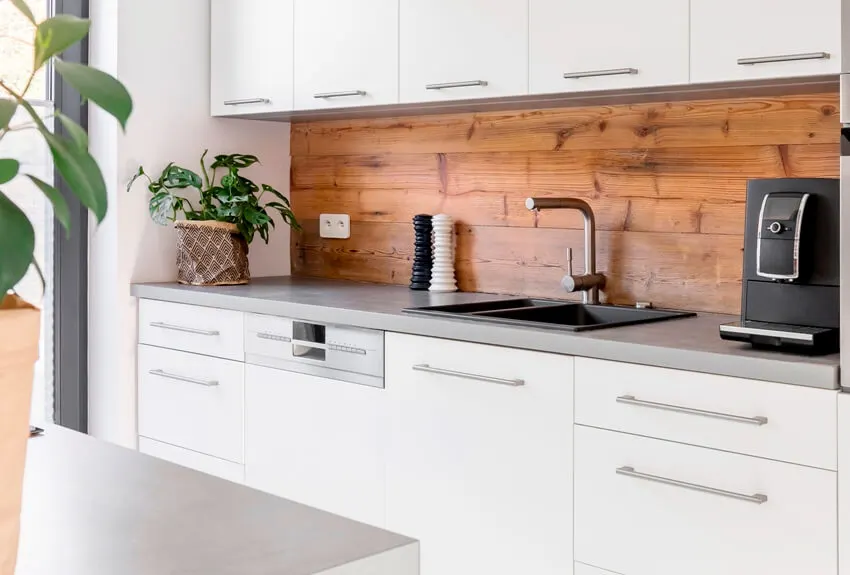 Once you are done with your linoleum countertop, you can give it a nice finish to enhance its appeal. You can use a contact paper to give it a nice covering. Peel off the adhesive and simply stick the paper to the surface.
With a contact paper, you can have whatever color or design you want. The material is removable so, you can easily change the countertops covering if there are scratches on it or if you want to use a new color or design.
Applying a faux marble look can also make your countertop look similar to an expensive marble top. Or you can apply paint if you want to change its looks. Find out more about marble kitchen countertops here.
Paint for Linoleum Countertops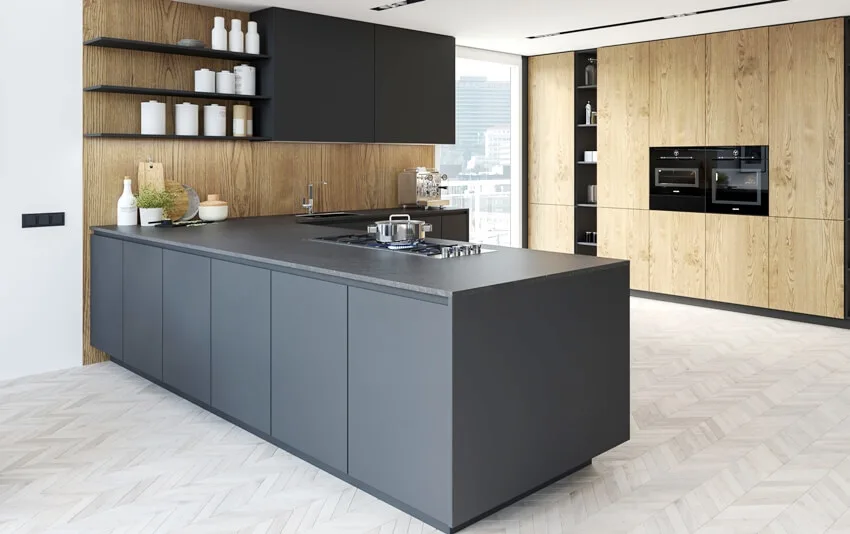 Is it possible to paint linoleum countertops? Sure, you can but make sure the linoleum is very clean. Apply tape to areas that you do not want to be painted. Apply two coatings of paint for a nice finish. Oil-based paint is highly recommended.
For the best results, degloss the linoleum by applying a liquid deglosser. The substance roughens up the shiny surface of the linoleum so that it will adhere to the pint well. After deglossing, you can now paint the linoleum.
The best paint to use for linoleum are acrylic oil and water-based acrylic paint. Acrylic paint hardens when dry and makes the linoleum countertop hard enough for daily use. Water-based acrylic paint is easy to clean and does not have the hard smell of other types of paint.
Another alternative to painting over is to add a countertop overlay or tile countertop over the linoleum surface.
How To Clean Linoleum Countertops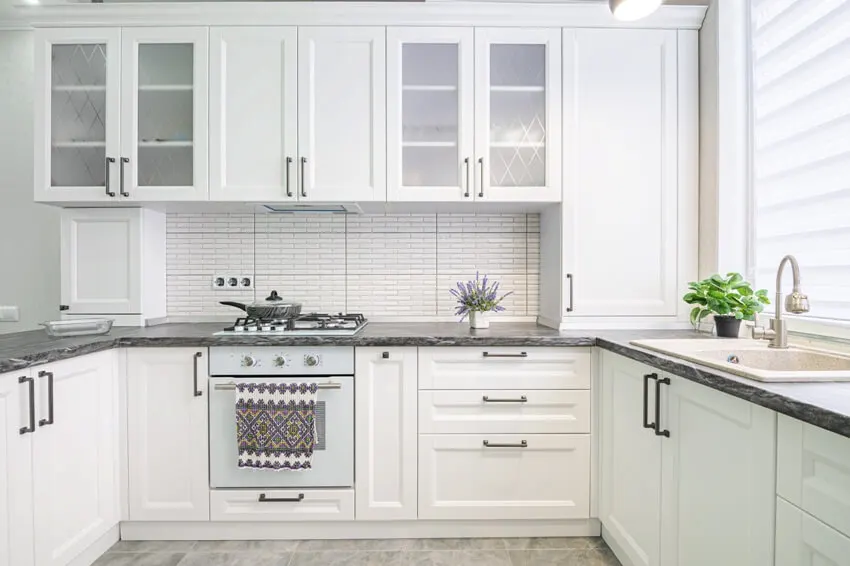 Linoleum countertops are very easy to clean. You can use warm water and soap to wash the surface. Avoid abrasive materials to wipe the surface clean. Scrub dirty areas and wash them. Repeat the process if there are still remaining dirt.
Having a linoleum countertop is both economical and convenient. You spend less money and time on it. You can enhance its beauty easily and replace it fast.
For more similar content visit our gallery of laminate kitchen countertops designs.