Below is our guide to veneer kitchen countertops including different types and methods on how to attach veneer countertops in your kitchen.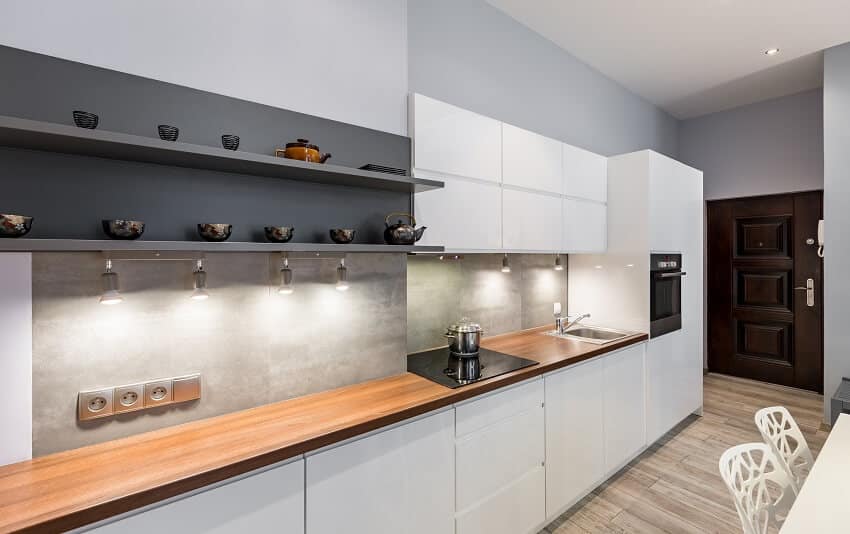 A veneer is a thin coating of material that is more appealing than the element it covers. A veneer is available in a variety of materials, including stone and wood. In the case of countertops, laminate is the way to go.
Since the veneer is an outside layer on a countertop rather than the primary material, you can simply modify the appearance of your countertop by altering the veneer or overlaying it with another material. There are a plethora of possibilities for customizing your countertops, all of which have distinct appealing aesthetics that are ideal for various ability levels.
However, what then, exactly is a veneer countertop? What are the different types of countertop veneers? Let us discuss these questions below.
What Is A Veneer Countertop?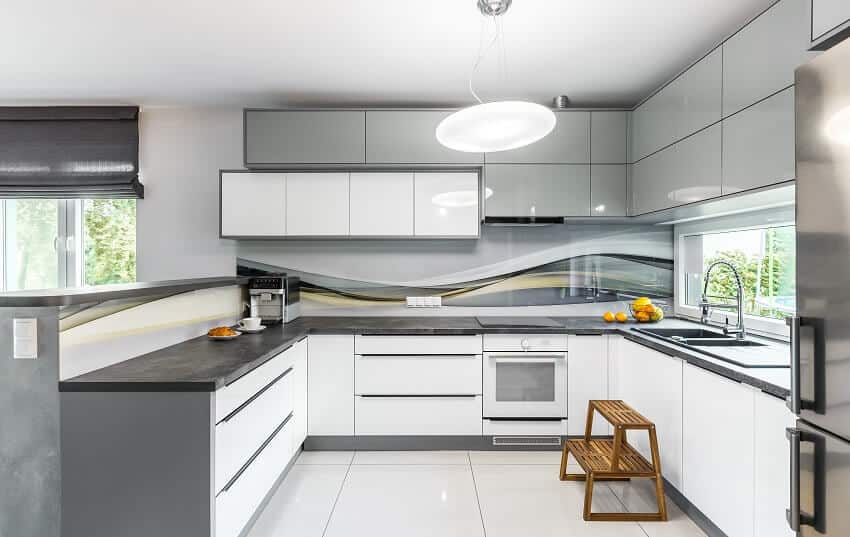 Veneer kitchen countertops are constructed and designed by overlaying a base material, which is usually particle board, with a thin layer of appealing material. Veneer countertops are simple to mount and more resilient against heat and moisture than solid wood countertops thanks to unique its manufacturing technique.
Moreover, since veneer countertops follow a zero-waste rule, the whole tree is utilized. This implies that the magnificent veneers found on standard veneer countertops are made from even the tiniest branches and twigs.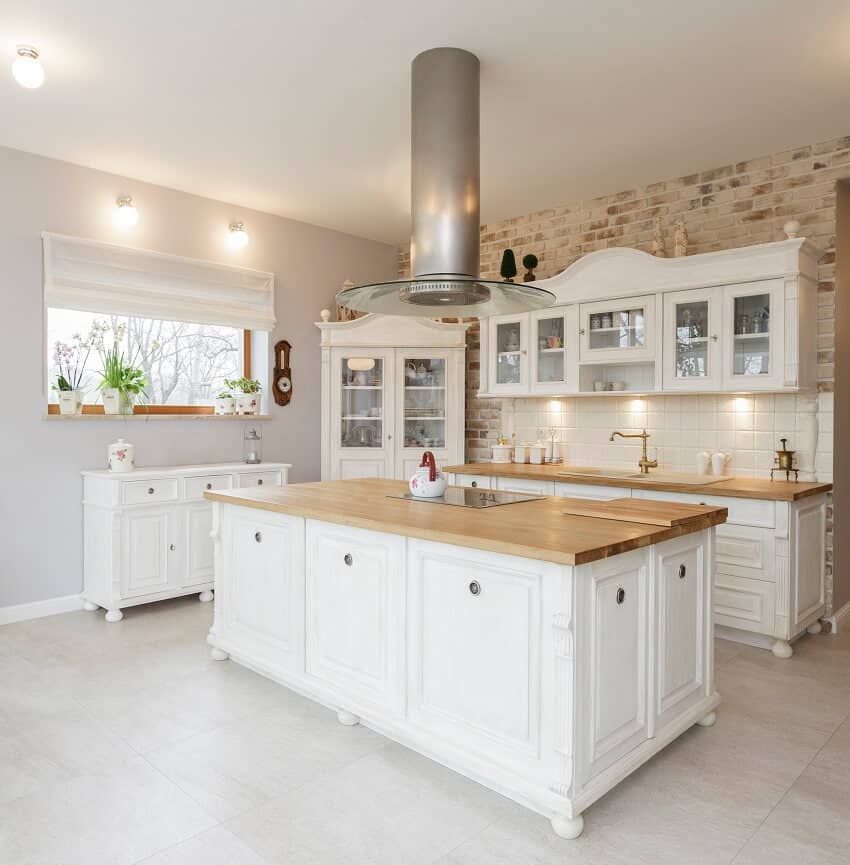 If you pick veneer countertops for your kitchen, you'll not only receive an absolutely stunning aesthetic countertop, but you'll also be generally optimistic about your decision since it's a cost-effective and environmentally friendly option.
Types Of Kitchen Countertop Veneers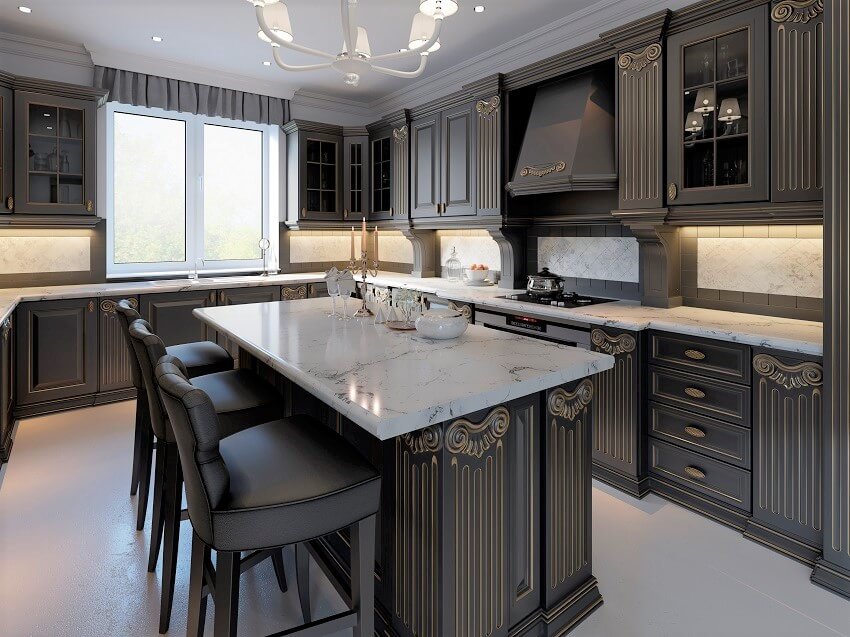 Here are the different types of countertop veneers you can choose from:
Wood Veneer Countertop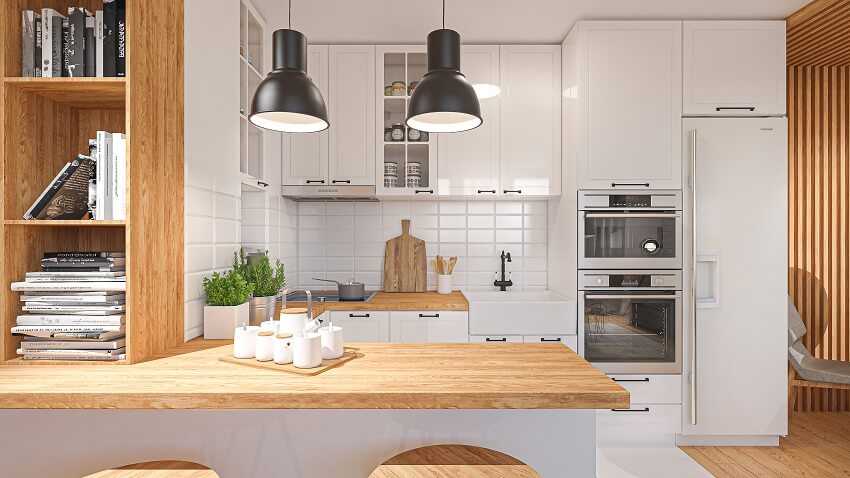 Wood veneer countertops provide warmth to your kitchen by displaying the genuine color and texture of wood.
These countertops are generally composed of sturdy veneer wood and old-world artistry with cutting-edge manufacturing technologies.
In comparison to solid countertops, veneer wood makes the countertops easier to install. It is also sturdier and moisture-resistant, especially if it is laminated.
Granite Veneer Countertops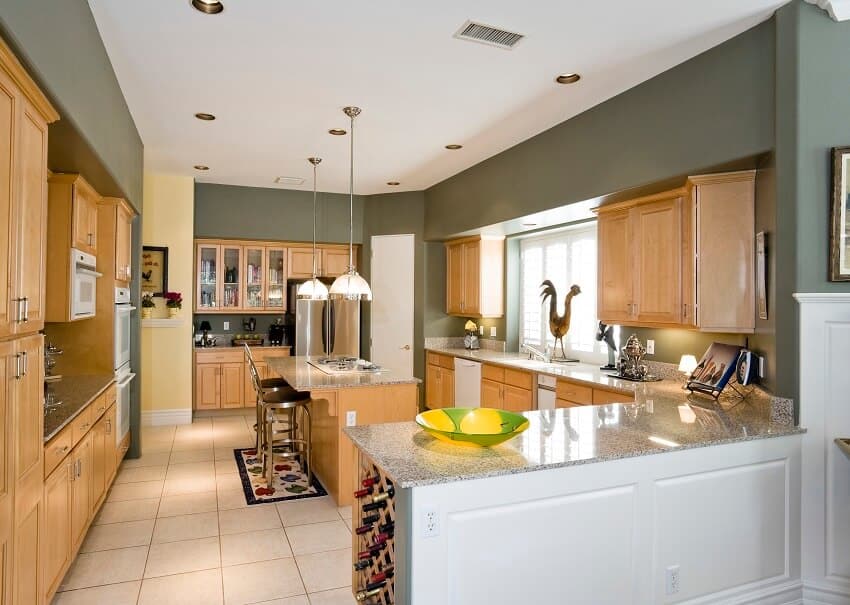 Normally, granite veneer overlays are installed over existing countertops. Thus, your countertop will seem pleasant and elegant once more. These granite veneer overlays are often precast as a huge slab by your contractor. They are, nonetheless, slimmer than traditional granite countertops.
To make this work, you'll need a sturdy counter that can handle the granite veneer layer. You'll also need this foundation to be smooth and free of any variations. Because the granite overlay is often thin, any modification will have an impact.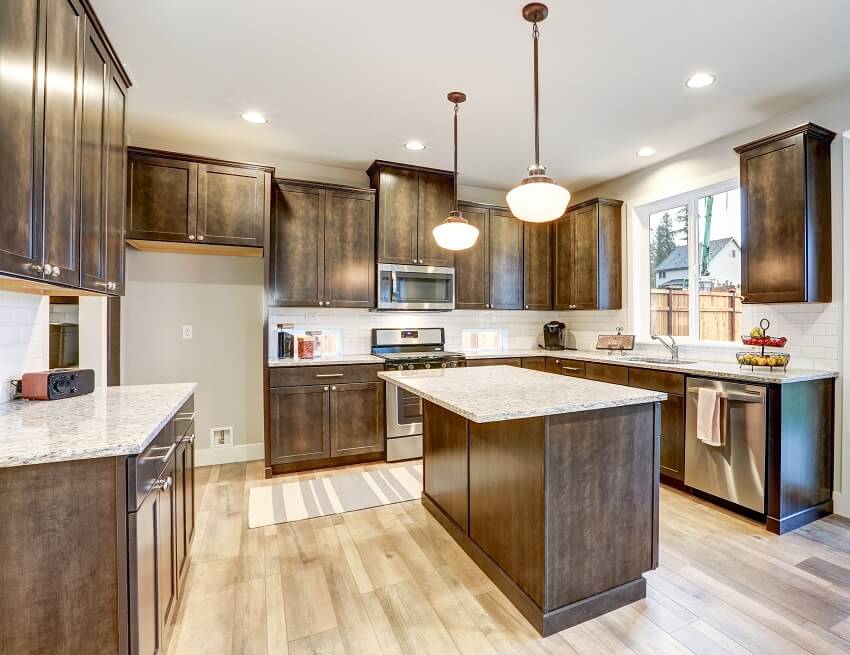 Optionally, the current granite countertop can be replaced. After that, you may lay down some boards as a foundation. After that, you may apply the granite veneer overlay.
Marble Veneer Countertop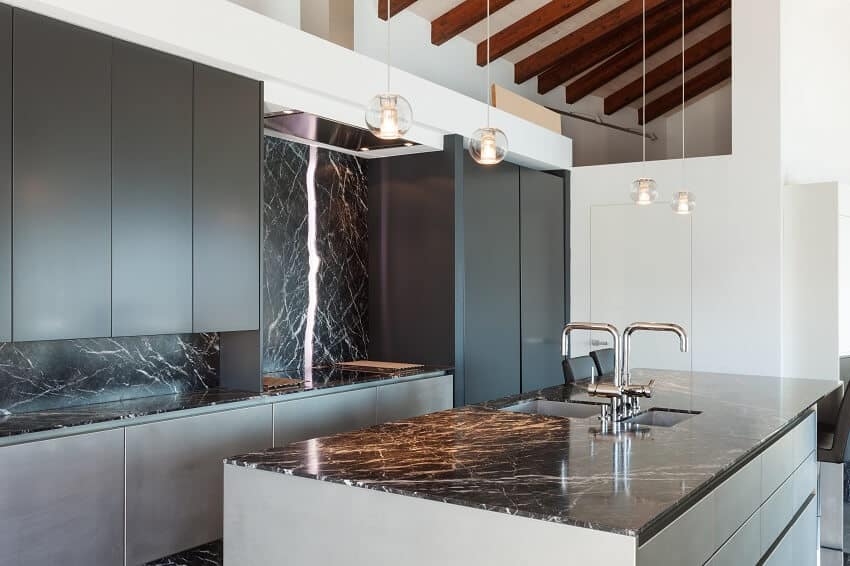 Marble veneer is a thin coating of genuine marble mounted over a particular surface to resemble genuine marble. This is a prevalent procedure in marble furnishings and countertops as a cost-cutting approach.
A marble veneer possesses qualities that are both gorgeous and long-lasting, making your kitchen look more valuable and elegant.
Since the marble veneer countertops are made of genuine marble, they must be treated as if they were pure marble. Don't ever use chemicals or aggressive cleansers on marble because they can damage, erode, or stain it.
Quartz Veneer Countertops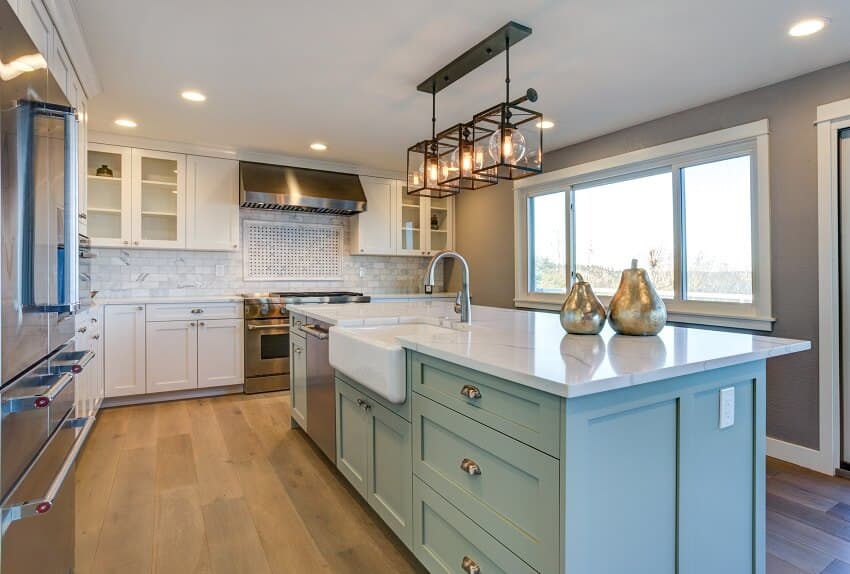 For covering many types of kitchen countertops, quartz veneer tile is a good alternative. Quartz veneer tile is a long-lasting, stain-resistant stone that is also impervious to chemical and bacteriological activity. Quartz veneer tile is one of the toughest materials in the world. It cannot be scratched or dented easily.
The compressive and tensile strengths of the quartz veneer tiles are excellent. This countertop surface is simple to clean and keep in good condition. If you break it unintentionally, it won't be difficult to repair.
Quartz veneer tile comes in planks as well as cut-to-size options. You'll be surrounded by options when it comes to stone surface finishes, such as glossy, vintage, etc. This type of countertop surface has strong resistance properties, assuring that it retains its luster. For a uniform and even look, they are a popular option.
Solid Surface Veneer Countertops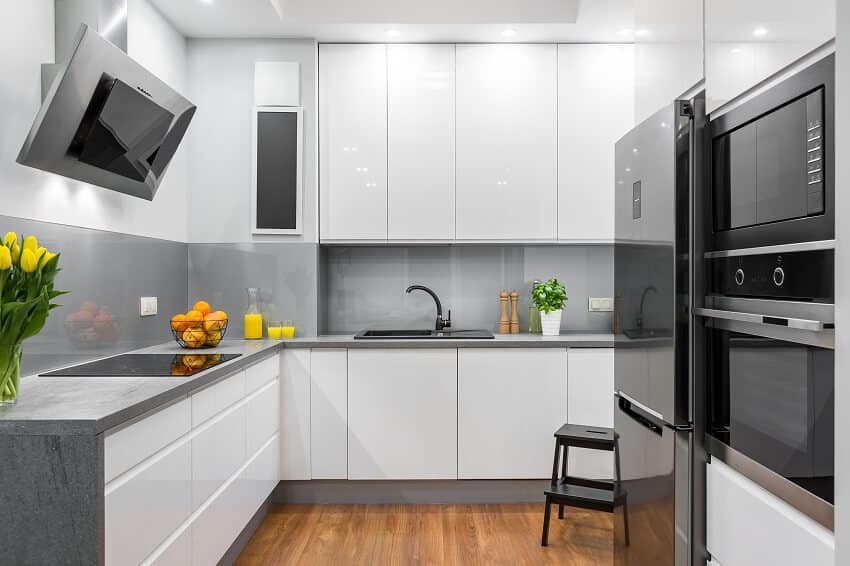 Solid-surface countertops consist of marble-based mineral dust combined with a diverse array of synthetic plastics and dyes. The major benefit of solid surface countertops is that it is simple to build and can provide seamlessly patterned countertops.
Because it is homogeneous, solid surface veneer countertops are a significant enhancement over laminate countertops. Conventional power saws and routers can cut solid surface veneers, and the seaming kits required to assemble components are simple to operate.
Heat hardly affects solid surface countertops. Solid surface substances can be sanded and re-polished to eliminate stains in the unlikely event of burning.
Stainless Steel Veneer for Countertops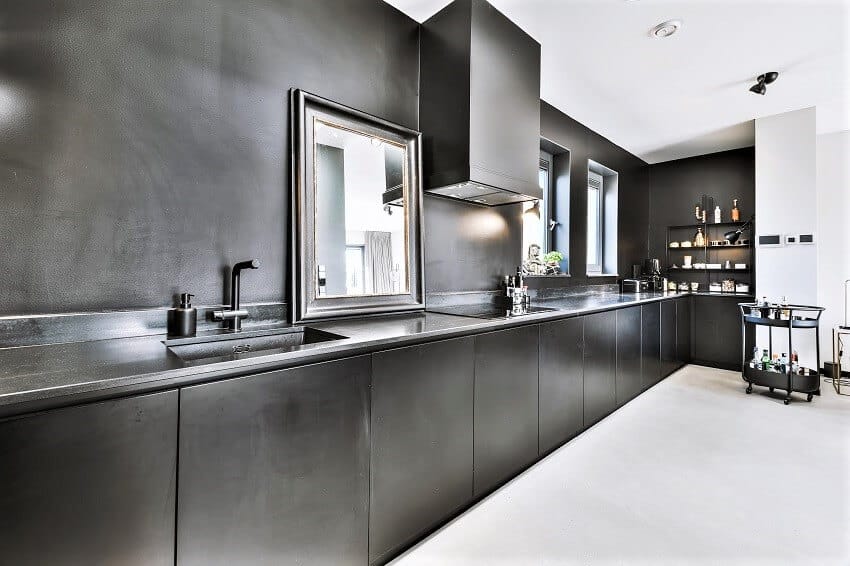 Stainless steel veneers for countertops are panels of stainless steel that are applied to the surface. These surfaces are frequently seen in sleek and contemporary kitchen designs. The metal creates a hygienic and long-lasting workstation.
Cooks can lay hot pots on the countertop without using a pad or potholder since stainless steel veneer surfaces are heat resistant.
Since the metal is non-porous, stains will not adhere to the surface. Stainless steel veneers for countertops are simple to clean and disinfect, and they necessitate minimal maintenance.
Commercial kitchens, including those located in hotels and restaurants, commonly employ stainless steel veneer surfaces. They're also used in a lot of modern and fashionable kitchen decor.
Stainless steel countertops are more costly to install than other types of countertops, but they are preferred by many people due to their longevity and simple maintenance.
Veneer Countertops Pros and Cons
Veneer kitchen countertops are popular due to the incredible qualities that make them stand out compared to other types of countertops. Wood veneer is a material that has a wood element in its base, as well as in the rest of its layers.
Veneer countertops are a market's favorite and there's a reason why. Before you can jump the bandwagon, weigh the advantages and disadvantages you will have when using these countertops to make an informed decision.
Pros
Veneer countertops showcase a variety of benefits guaranteed to make them a good option for your kitchen. Explore these advantages one by one and know what's in store for you. Here are some of the benefits you can enjoy when you choose veneer kitchen countertops.
Increased durability – Veneer kitchen countertops are engineered to be strong in the first place because of the material they are made from.
The wood veneer sheets protect the fiberboards/particleboards from damage and are free from warping and fragmentation. They are also more resilient against moisture and heat.
A low-cost option – If you want something like wood but can't afford the natural material, wood veneers are the way to go. They have the aesthetics of natural wood without the price tag that comes with it. How?
That's because wood veneers are made from expensive and exotic wood (like oak, walnut, or mahogany) that covers its inner core made from cheaper wood. It is also easier to work with wood veneers so professionals will tab you less when installing veneer countertops in your home.
Environmentally friendly – Wood veneer countertops are an eco-friendly option since the material can easily be recycled as wood waste for MDF and particleboard.
It also follows a zero-waste rule where the entire tree is used (Yes, even the tiniest twigs and branches!). With veneers, fewer slow-growing trees are harvested just to keep up with the demand.
A stable and flexible material – Veneer is a stable material because it is glued to a stable substrate (Medium-density fiberboard and plywood), which means that veneers are:
Has a surface that's not prone to splitting or warping
Has flexibility in design possibilities since veneers can easily be customized either with varnish or polish
Allows arrangements and designs not possible with solid wood
Can be refinished and sanded when needed
Aesthetically pleasing – Logs that look interesting and unique are the ones usually turned to veneer, which is why it is guaranteed to look aesthetically pleasing.
Easy maintenance – Clean veneer countertops easily just by using a damp microfiber cloth and furniture polish for maintenance.
Non-toxic – Veneers use non-toxic adhesive, which means that they do not emit VOCs.
Cons
More than the benefits it offers, you should be able to identify the disadvantages that come along with using veneer countertops. Expecting them is the best move if you want to make the most out of using veneer countertops. And here are some of its disadvantages.
Wood veneer is thin – While it's logical that it does not have the same quality as solid wood, its thin layer makes it lesser in quality.
It's not wood – It's a given fact that veneer is not wood but an affordable and durable alternative to one. If you want real wood though, the veneer is not the one for you.
Cannot be repaired – Compared to natural wood countertops, veneer countertops cannot be repaired with sanding since it's very thin and can instead be damaged with it.
Susceptible to water damage – Since veneer uses glue to keep itself together, including its core materials, moisture can seep under the layers and loosen them after prolonged exposure. Buckling and bubbles are only some of the signs of water damage.
Veneer countertops can blister, peel back, and delaminate – Proper construction technique of veneer is necessary to avoid these outcomes. This means that mass-produced veneer may not be a good idea if you're looking for quality.
Cracks may form – Since plywood or MDF have different contraction and expansion rates, this can lead to veneer cracking when subjected to climate changes.
Installation and maintenance need more work – Installing the veneer requires professional hands since it's not easy to remove air gaps and complete a perfect finish.
Veneer sheets should also be kept in the room for around 3 to 5 days before installation. And with maintenance, polishing is a must from time to time. Doing so can increase the durability of the material and hopefully its lifespan too.
How Do You Attach A Veneer Countertop?
Applying veneer to a countertop was traditionally thought to be a complex operation best left to experienced specialists. However, even a rookie carpenter may easily grasp the technique nowadays, thanks to widely available equipment and resources as well as easy-to-understand procedures found online.
There are numerous application procedures as there are many types of veneer. It's also one of the longest-lasting applications. Here are some of the various methods you can try when attaching a veneer countertop:
First Method:
Epoxy-based adhesives can be used to attach veneer kitchen countertops. There are other tools available that use epoxies to make a simple countertop appear like genuine marble, stone, or quartz. These tools include an adhesive base coat that you may use to cover your countertop.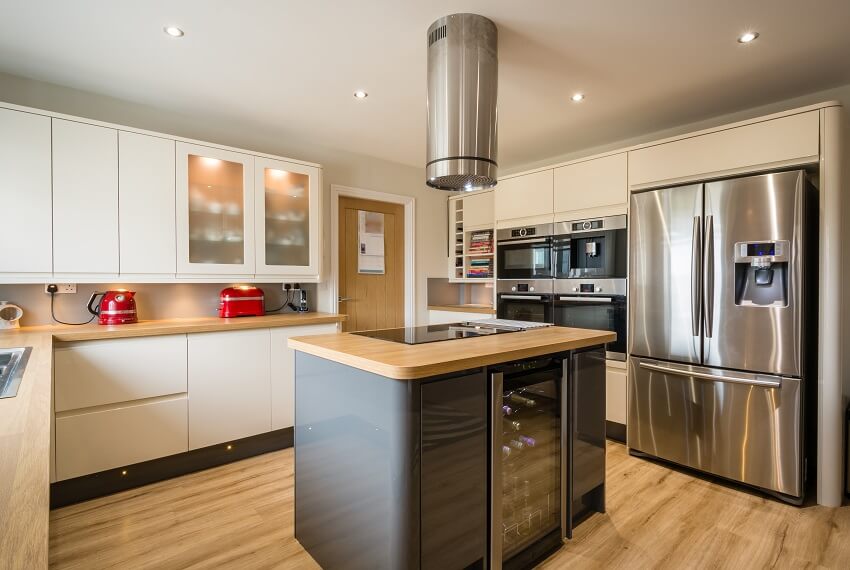 Afterward, on top of the base coat, you can distribute, polish, and sand-colored pieces. Apply a transparent epoxy coating when the base coat has cured. When you're done, the chips will resemble masonry, and the epoxy will produce a smooth, long-lasting surface.
Second Method:
If you want to replace the veneer on your countertop, you could do it by purchasing a new layer of veneer. Preheat the old veneer using a heat gun or a hairdryer and lift it up with a flat tool to remove it. If you're using a wood veneer, trim it to size, then stain and polish it.
Allow the contact cement to cure on the underside of the veneer. Lay the veneer atop your countertop and use a roller to push it into position. The same process could be used to replace the sides and top of the counter.
Third Method:
Use a trim if you enjoy the look of your current veneer countertop but want to make a modest modification or make it more aesthetically fascinating.
Adhesive glue can be used to add essential wood trimmings to the margins of the veneer, and wood trims can be embellished with stain or acrylic paints.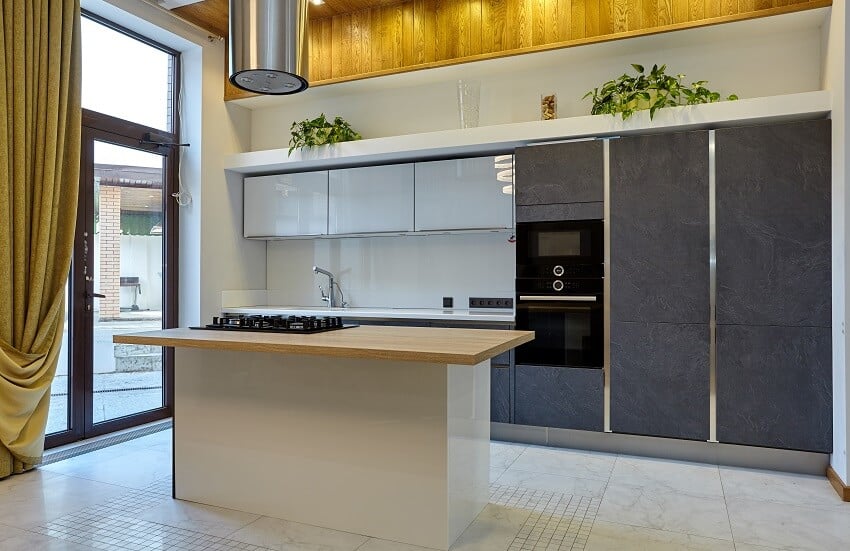 Try utilizing the same tiles from your backsplash on the border of your veneer kitchen countertops to visually connect these pieces together if you have a tile backsplash.
Visit our guide to the most durable kitchen countertops for more related content.