Here's our ultimate guide to the best colors that go with pink and light pink and popular paint color matching choices for furniture and curtains that complement pink.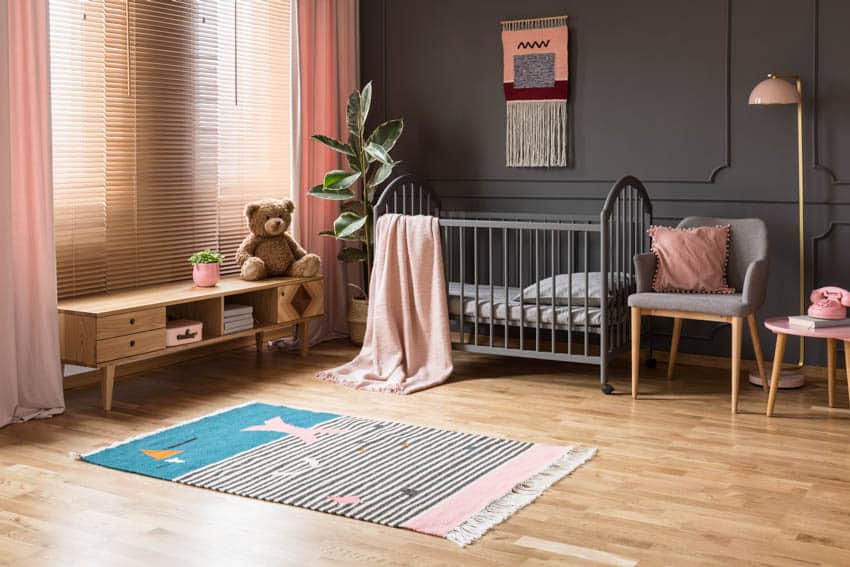 When it comes to decorating or remodeling your home, picking pink as your main interior paint color may seem like a bold choice.
Despite what the status quo says, pink is actually a universal color that is well-liked and received by both men and women. But, it's also true that pink is mostly associated with femininity and that women do in fact favor this color more compared to men.
Pink generally adds extra charm, vividness, and vibrancy to every home's living space. Most homeowners believe that this color creates a visually pleasing and vibrant atmosphere.
Like any other color, pink can have varying tones or shades, all of which are perfect for creating either a bold or soft look for your living space.
Most homeowners are uncertain about picking pink as their interior paint color. Not because it looks too feminine, but because they think it's generally hard to mix and match with other color schemes.
However, you don't need to worry anymore because one thing is certain: pink is slowly becoming one of the go-to color choices when it comes to interior designing.
In this article, we'll walk you through some of the colors that go best with pink.
Colors That Match With Pink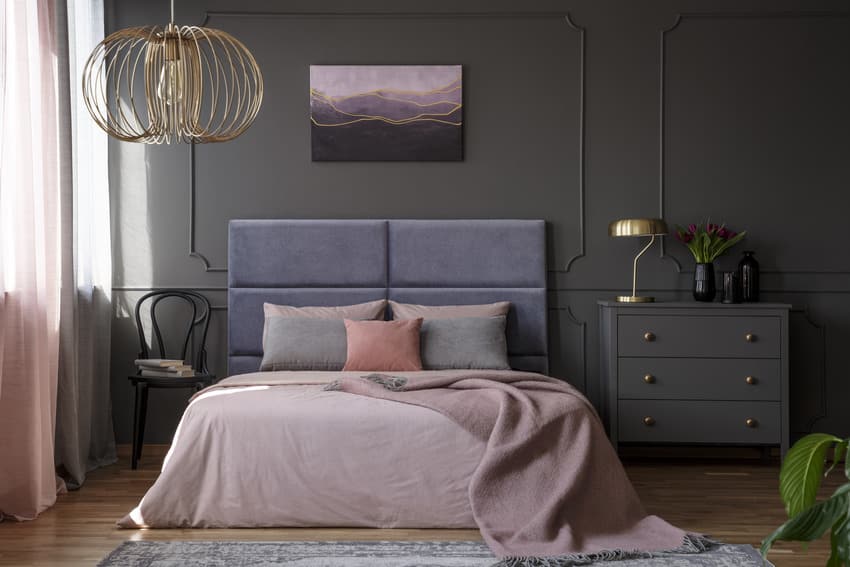 Here are some of the best colors that go well with pink for your home interior and decorating needs.
Pink Partnered With Black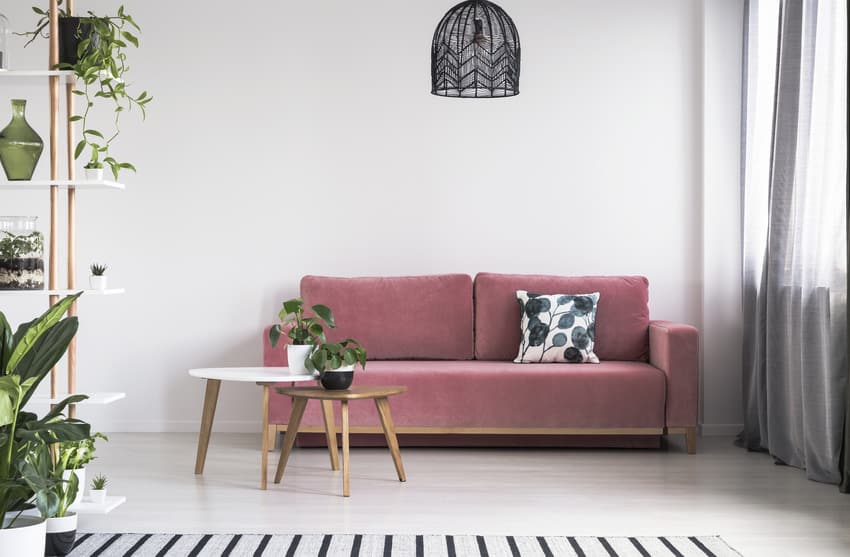 Black can generate a dramatic and impactful effect on a room while giving off an elegant vibe when paired together with pink.
Black is usually associated with loneliness or grief. And like what we mentioned earlier, pink is generally a happy, vibrant color.
So, pairing them together essentially creates a great contrasting effect in the space.
For example, having a hot pink room or furniture may create a dominant impression. But, when you paired hot pink with black, the vividness of the former would eventually balance out the dark and grim tone of the latter.
Overall, the pink and black color combination helps to break the monotony of a neutral room.
Pink Partnered With Teal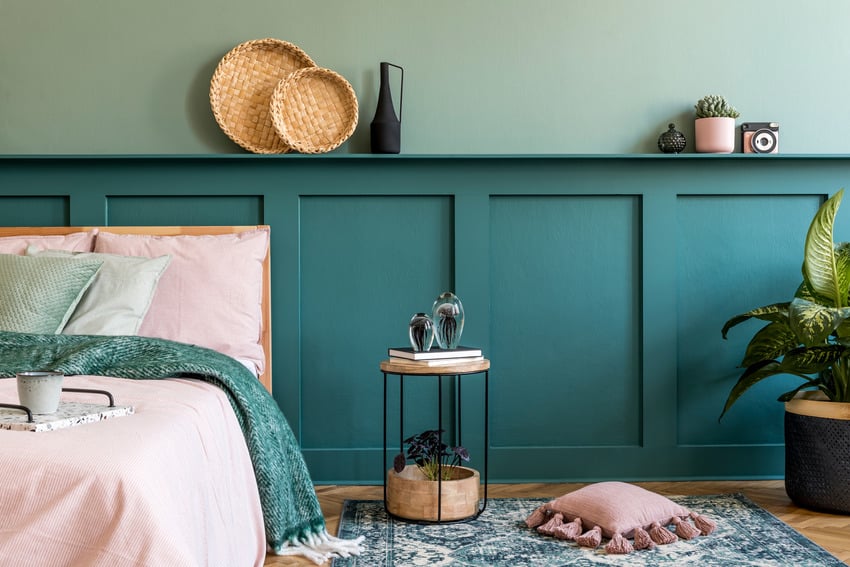 The combination of teal and pink is perhaps one of the most favorite color schemes for a wedding motif. However, this color combination is not only great for weddings; it's actually a popular color scheme choice in interior design too!
Incorporating teal and pink in a room can elevate its style, depth, and aesthetic appeal.
Hot pink, in particular, coordinates with teal exceptionally well. Together, they add more beauty and radiance in a neutral space.
Meanwhile, the combination of cool teal and soft pink is also ideal for creating a stylish look and setting a relaxing mood in a room.
Pink Partnered With Red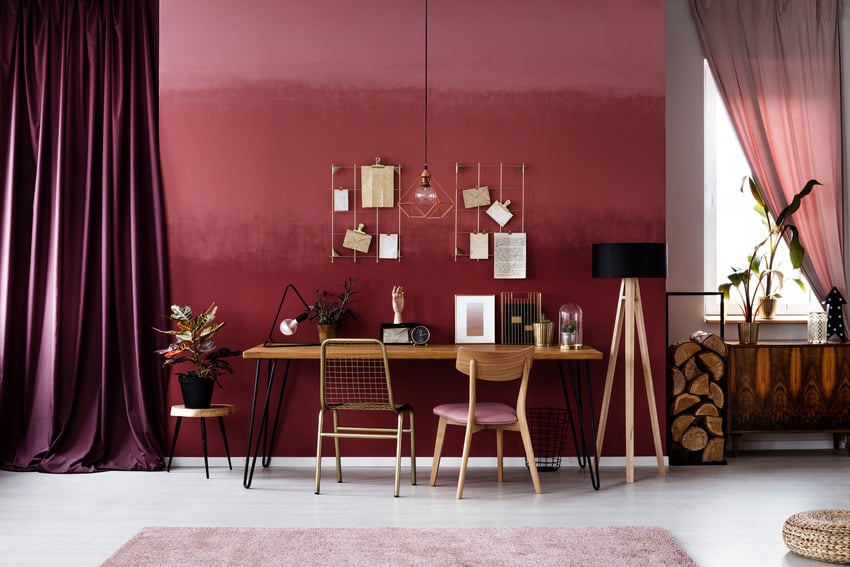 The combination of red and pink is most ideal for women's space in the house as it basically embodies femininity. Both of these colors have vivid, striking, and energetic tones that truly capture an energizing ambiance.
This color combination is also perfect in bedrooms as it creates a majestic and luxurious atmosphere. While pink and red may not be an ideal color pairing choice for everyone, one thing's for sure—the unparalleled vitalizing effect it can bring to any room.
Pink Partnered With Blue

Blue and pink are always considered opposite colors. In general, blue is usually associated with men while pink is associated with women. Read more about our article on the best colors that go with light blue walls here.
But just like the famous saying, "opposite attracts," matching blue with pink can actually unleash an inspiring color harmony.
In particular, vivid tones of both blue and pink can produce a strong energizing ambiance, while rich and deep hues can create a luxurious and cozy effect.
For example, if you have a neutral-colored room, putting together a piece of blue accent furniture with pink pillows can remarkably enliven the space.
What Colors Go With Light Pink
Here we share color combinations that match with light pink shades.
Light Pink Partnered With White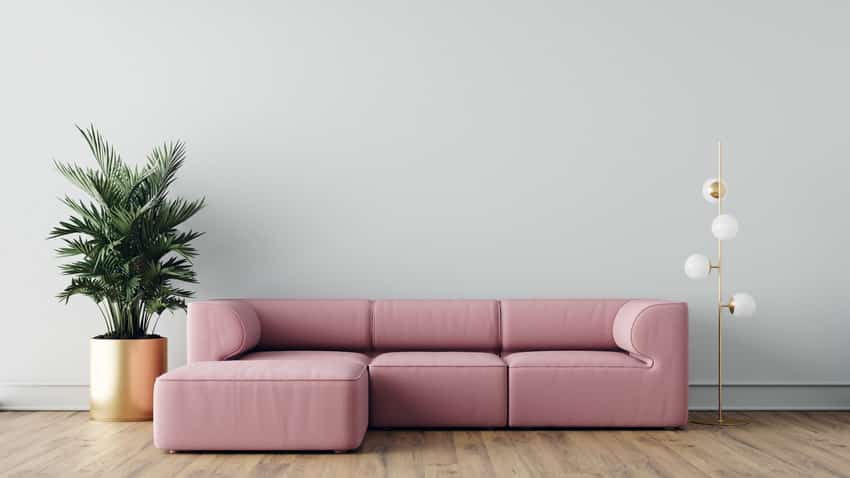 This might seem a pretty basic color scheme, but pairing light pink with white is undoubtedly a perfect combination that gives off a truly relaxing and inviting effect.
It especially works excellently in making a particular space look clean and organized.
Light Pink Partnered With Yellow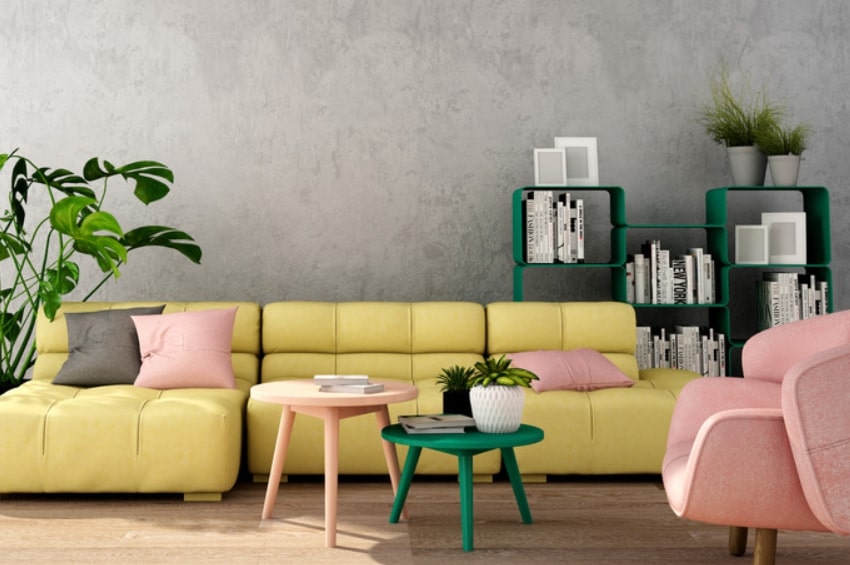 Light pink can somehow appear dull but never underestimate its ability to transform a room into a more lively and playful space when it's paired with a vibrant yellow.
Yellow and light pink particularly makes a room stand out. The energizing effect that yellow exudes enhances the beauty and calmness of light pink.
Light Pink Partnered With Green
If you want to make your living space chic and classy, matching light pink with green may just be one of the best choices you can make. Despite not being the most popular choice to pair with light pink, green can actually emphasize the beauty of the latter.
Read more about our article on colors that go with green here.
You can either use apple, grass, or teal green with light pink. To further enhance this color scheme, try incorporating metallics such as gold or accents such as white in your overall interior design.
What Color Goes Best With Pink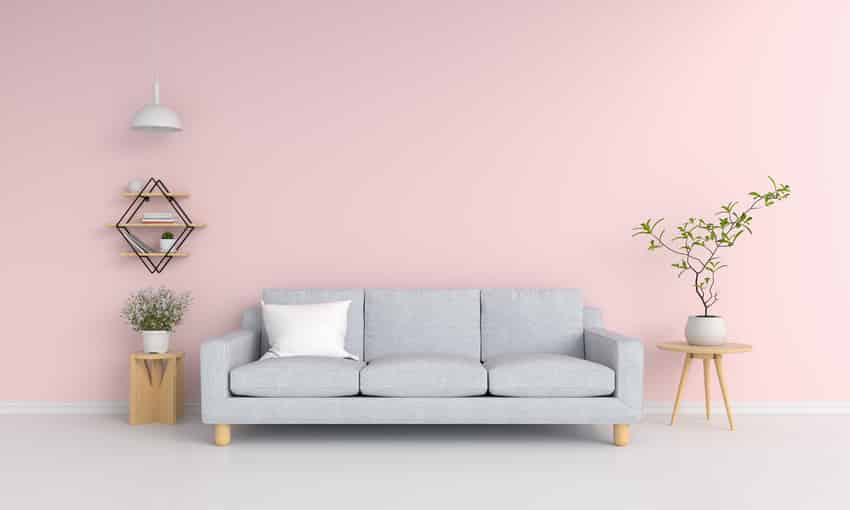 The color that goes best with pink is definitely gray. As a standalone color choice, pink can already give off an energizing, cheerful, and eye-catching effect, but combining it with gray will further create a calm, comfortable, and welcoming atmosphere.
Being a neutral color, gray does not effectively create a huge impact on a living space on its own. However, pairing it with pink will surely give off a visually pleasing effect that will truly captivate anyone who sees it.
If you have a gray room interior, you can try incorporating some decorations or accents with any shades of pink to revamp the overall ambiance of the space. Gray itself can only look bleak and dull, but matching it with pink can totally enhance the overall look and mood of a space.
Pink Room With What Color Of Curtains
Below we share what color curtains work best with a pink room.
Curtains With A Different Shade Of Pink
Incorporating pink curtains in a room with a pink interior may seem like an odd choice, but in reality, this combination works excellently. You just need to ensure that there are varying shades of pink in the space to balance out the color choices.
For example, if your wall is hot pink, you can add a light pink curtain to create an impressive monochromatic look.
Red Curtains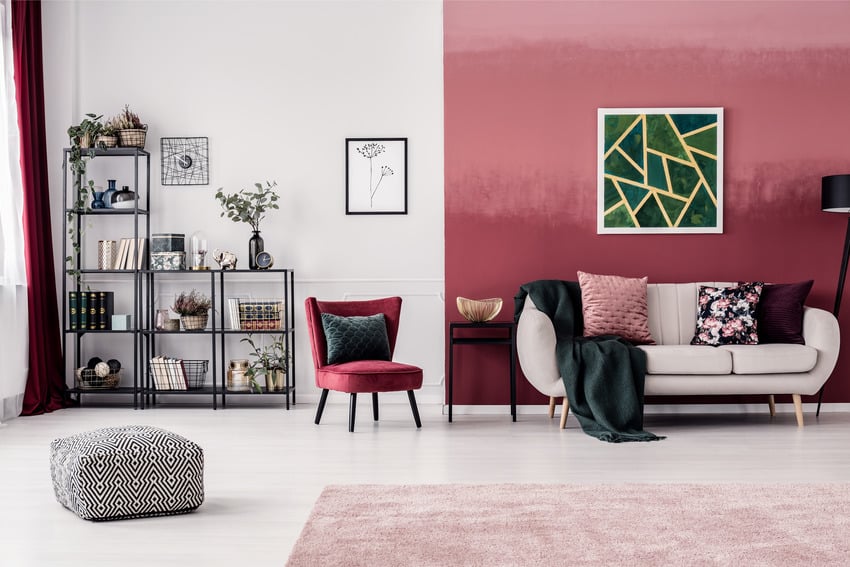 Red curtains actually match well with rooms that have pink interiors as they can produce a classic monochromatic effect. Essentially, it can make the room look more romantic and feminine.
Gray Curtains
A neutral color like gray remains to be one of the safest curtain color options that you can pair with a pink interior, creating a harmonious color scheme.
It balances out the femininity and vibrancy of pink, providing a room with a more dainty look while creating a calm and relaxing atmosphere at the same time.
What Furniture Color Goes With Pink Walls
Choosing furniture is an important part of decorating. Below we share our picks for color matching furniture with pink painted walls.
Gray
Neutral-colored furniture is one of the best options for rooms that have pink walls. Gray furniture, in particular, makes the living space appear more inviting.
You can even decorate the furniture with pink accent pillows to brighten up the overall mood of the space.
Black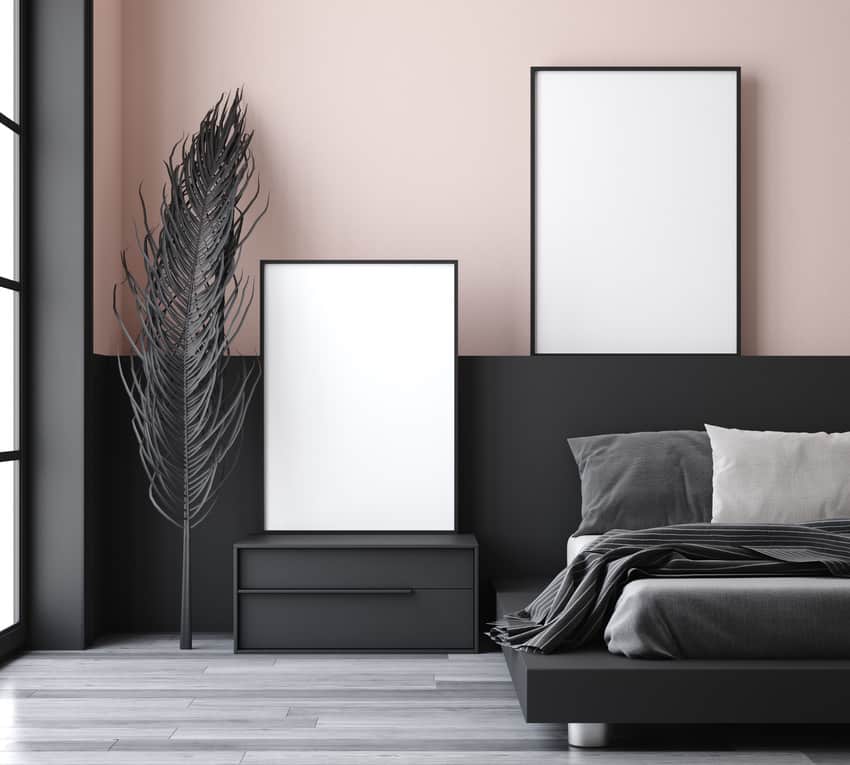 Despite being tagged as a dark, depressing color, black can also represent class and elegance.
Incorporating black furniture in a room with pink walls can help bring a sense of visual balance to the space.
Beige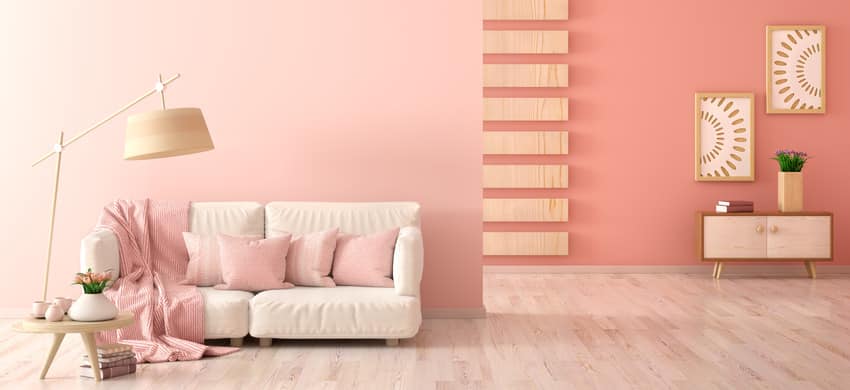 Beige is another neutral and calm color that works exceptionally well in striking the balance between warm and cool colors. It highlights the pink walls effectively, making them look more eye-catching.
For more related content, check out our article on colors that go with purple.