Here's our guide to the different types of rug weaves including machine vs hand woven, how they are made, where they are best suited for, and what rug weave is best.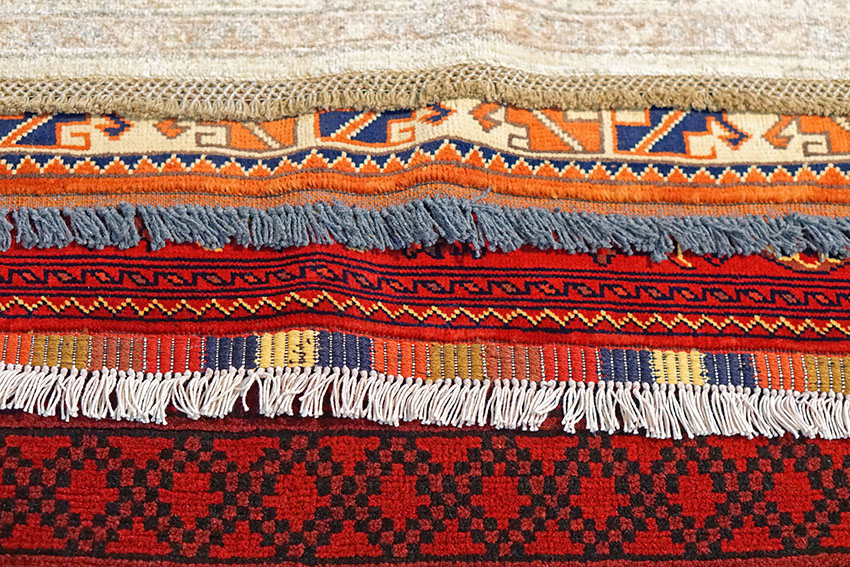 Rugs are a great way to add a bit of warmth and softness underfoot. Plus, they're a great tool in decorating your space as well.
When you're shopping around for rugs, though, you have a lot of options. Different types of rugs have different manufacturing processes, piles, and appearances. This will help you find exactly what you're looking for in your space!
Hand Knotted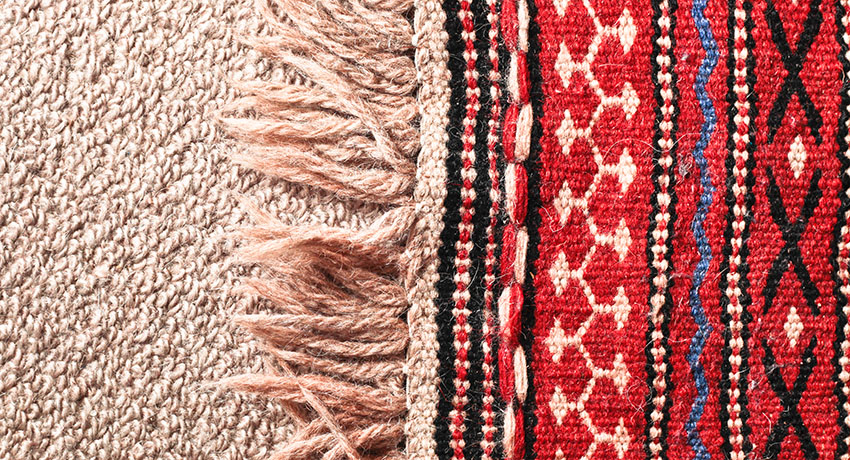 When it comes to hand-knotted rugs, there isn't any machine work involved. Rather, these rugs are created by artisans who genuinely knot each individual knot. There isn't a pre-existing backing here either – these rugs develop as the knots form. This can include hundreds of knots in each square inch of these often quite large rugs.
Given how labor-intensive this method is and how long it can take to make these rugs, you're probably looking at a couple thousand dollars or more per rug.
However, these rugs are also incredibly long-lasting under the right care and can even last generations. Not to mention, the individualized process means you aren't just buying a rug but a one-of-a-kind artistic décor piece for your home as well.
Machine Made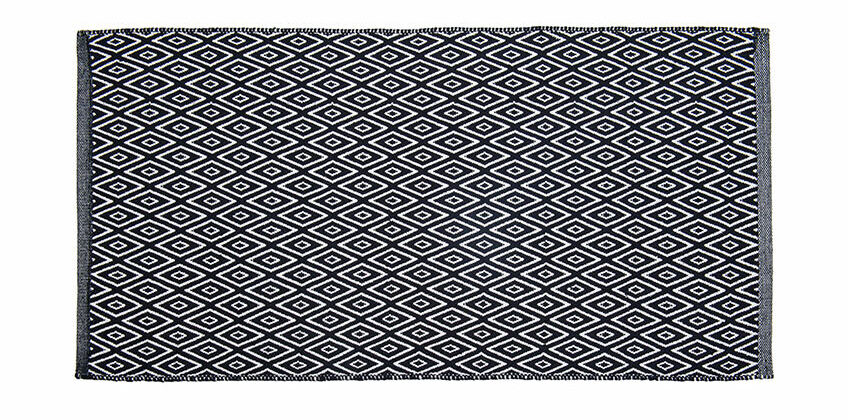 In this modern day and age, it's no surprise that machines can make your rugs too! However, the concept comes with its pros and cons.
For one, machine-made rugs don't often have the same level of value as hand-woven rugs. Luckily, like many other facets of technology, this process has improved over the years to offer higher quality rugs as the machinery improves. Machine-made rugs also often come in a variety of designs with plenty of modern or novelty options as well.
Since machine-made rugs are rather cheap and easy to manufacture compared to an option like hand-woven rugs, machine-made rugs can ultimately save you money upfront. Yet, it's worth noting they won't have the same decades-long lifespan that hand-woven rugs typically offer.
Flat Weave/Hand Woven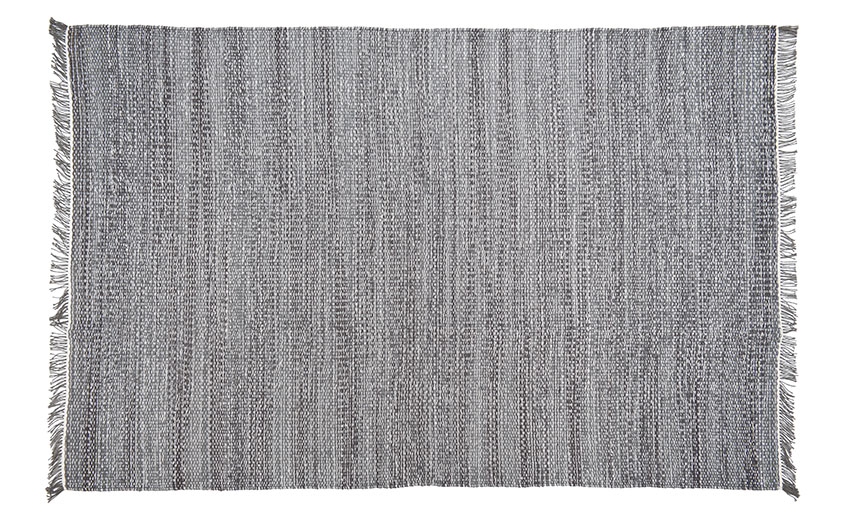 Rugs don't necessarily need to have a high pile or even a pile at all. If you want to skip out on a piled rug, it's a good idea to consider a flat weave rug. Manufacturers can use either a hand-woven or machine-made method to create these rugs.
The actual technique to create flat-weave rugs involves two components called warps and wefts. Wefts refer to yarn positioned horizontally while warps refer to vertical yarn. To create this type of rug, the artisan weaves these wefts and warps are woven together.
Since these types of rug weaves have no pile, they don't need to be tied or fixed to a backing. This means you can use them either-side-up. This makes them easy to clean too, making them a great choice for areas where they might get messy like a kitchen or entryway.
Hand Tufted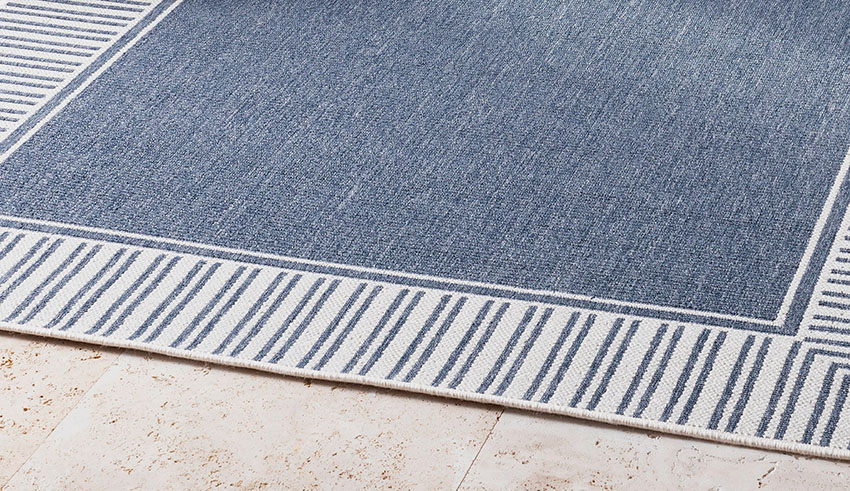 Interestingly, hand-tufted rugs don't use knots at all in their construction. Rather, either manually or mechanically, these rugs are crafted with looped yarn.
To create a hand-tufted rug, the maker first pulls yarn through the base backing material in loops. Once the loops of yarn are in place, the backing is reinforced with glue and fabric to keep the material in place.
From there, the yarn just has to be clipped down to size to create the desired pile height. This method is beneficial because it often offers a cheaper manufacturing process, making them easy to find immediately at an affordable price.
Of course, these rugs aren't free of consequence. You'll notice hand-tufted rugs tend to shed more, giving you a bit more vacuuming in your regular cleaning routine. This is because the fibers aren't quite as secure as if they were tied into place.
Pile Weave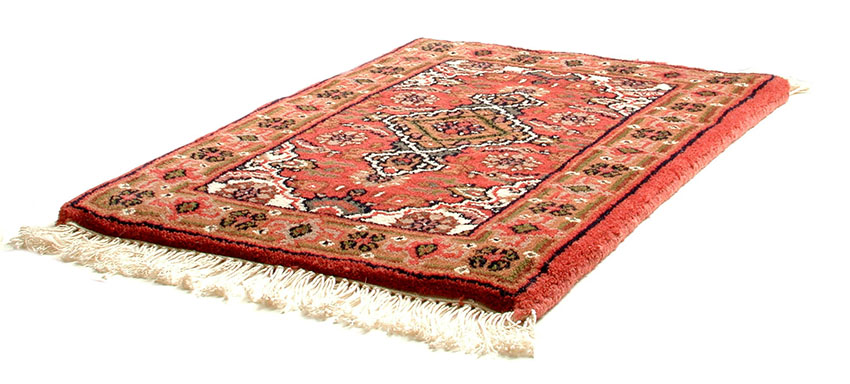 Pile weave is actually a broader term that encompasses a few rug types. Earlier, we discussed flat-weave rugs and how they have no pile. The exact opposite is a pile weave rug.
To put it clearly, a rug with a pile has a raised texture rather than offering a plane. However, the height of the pile can vary. Short-pile rugs are close to flat with a bit of texture while long-pile rugs include options like a shag rug.
Pile weave rugs have some sort of pile but how high that pile is can vary. These rugs are often created using knotting but hand-tufted rugs do achieve a pile without knotting.
What Weave Is Best In Rugs?
If you want a rug that will last you quite a while, a hand-woven rug is well-worth the investment. These rugs come in a variety of different styles and, since each one is hand-woven, each and every one will bring a unique appeal to the space it's in.
On top of that, these rugs aren't going to break down anytime soon. You'll likely have your hand-woven rug around for decades or more!
The only major downside to these rugs is the cost and, in some cases, wait time. However, it's an investment that's sure to pay off in the long run.
What Is A Good Pile Height For A Rug?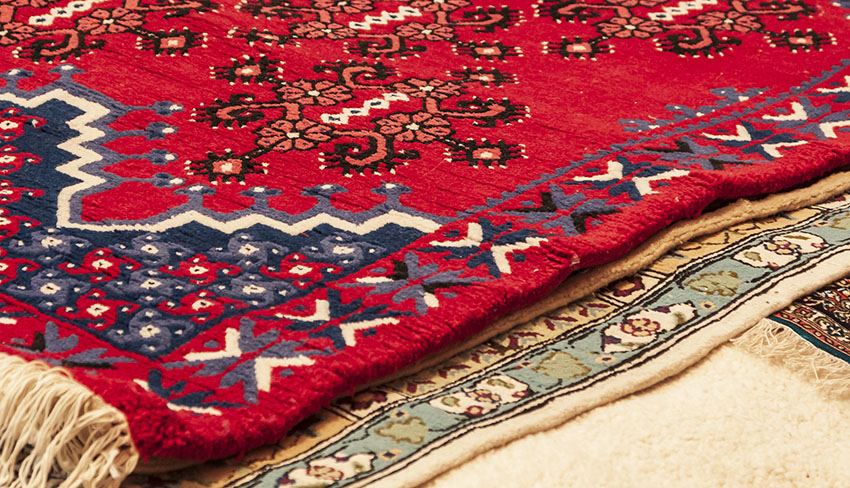 Pile height can cater to taste but it does have an effect on maintenance. For instance, a shag rug might look great in your bedroom or office and offer plenty of comfort underfoot but the high pile would be a nightmare to keep clean if it were used as a kitchen or entryway rug.
If you want to keep cleaning to a minimum, make sure to opt for lower pile or flat-weave rugs in high-traffic or messy areas. High pile rugs also take longer to dry, so you're better suited for with a low-pile rug for applications like a bathroom area.

What Is The Difference Between Tufted And Woven Carpet?
Earlier, we covered hand-tufted carpets as carpets made without knots or weaving. Rather, these rugs rely on a backing, glue, and a secondary layer to keep looped yarn in place. In woven rugs, the yarn is fixed with the other materials in the rug through methods like knotting the yarn.
The primary difference this creates is that tufted carpets tend to shed more. This isn't always a huge problem, but you might have to vacuum a bit more often with a tufted rug on your floor.
See more related content in our article about the types of rugs for hardwood floors on this page.