These romantic bedroom colors feature the best light & dark shades, top paint colors, relaxing & couples options, and different romantic color combinations.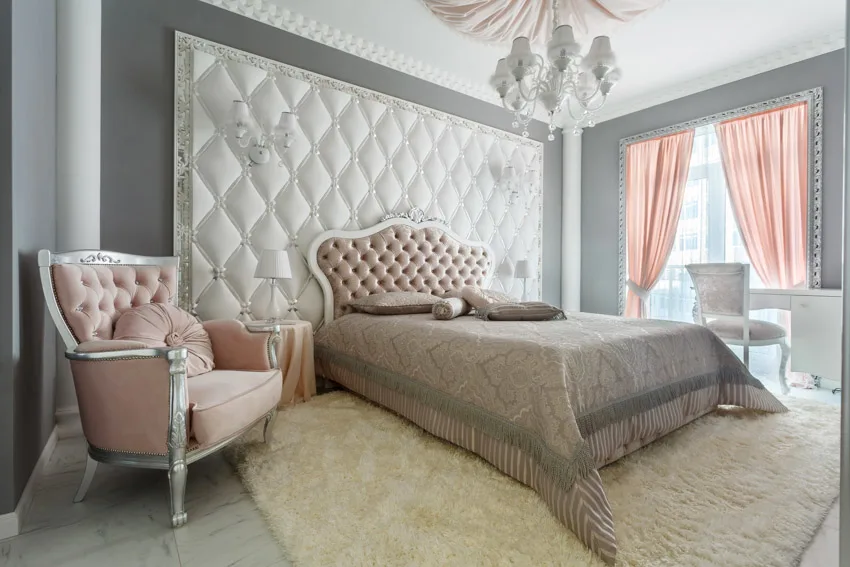 Getting the right color for your romantic bedroom colors not only saves you on costly repainting jobs but also creates the perfect ambiance for rest and indulgence.
When it comes to romantic bedroom colors, they don't always need to be sweet and soft, as most colors can recreate that sensual and alluring quality that classifies a romantic interior. Jewel tones, rich purple, grayish, and other dark tones can set the mood for your romantic bedroom color.
We've collated the best colors and tones to help you decide the best choice that works for your taste and lifestyle.
Romantic Light Bedroom Colors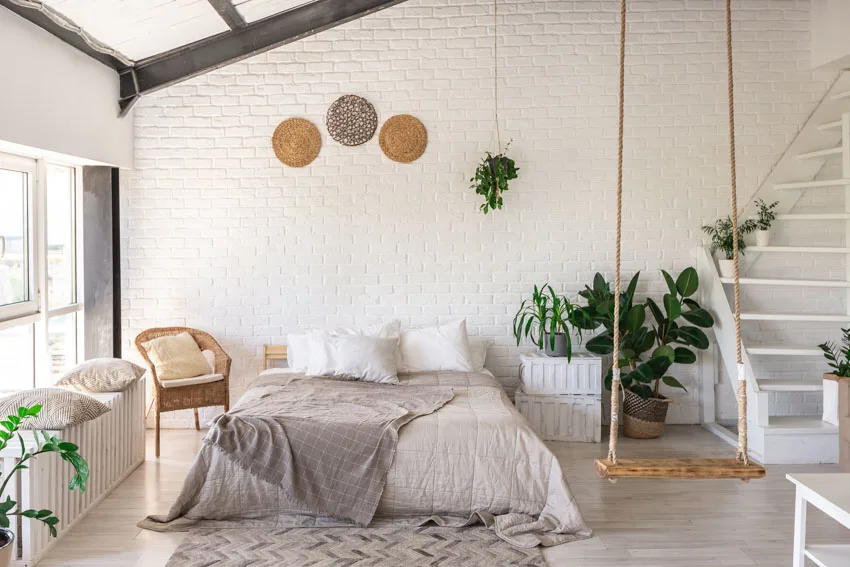 Warm Whites: A favorite color for many bedrooms, but sometimes homeowners are reluctant for the crisp color as it can look cold and blunt, which is far from what a romantic bedroom should be.
However, white is the perfect hue to relax the senses and focus on other aspects in creating a romantic mood. Warm whites in subtle blending are the ideal approach for utilizing the neutral tone. Use eggshell and ivory with a coconut hue to create a warm white romantic bedroom.
Pastel Peach: Pink and red are two colors most associated with love and romance, but pastel versions, such as peach, are preferred due to their relaxing quality, making them suitable for bedrooms. Pastel peach is derived from the orange family with a mixture of brown colors. This warm color addition balances off the vibrant color creating a more subdued color.
To create that romantic vibe layering the pastel peach with the same color family that emphasizes some architectural features or making a focal point such as a painting or sculpture. Fluid lines in furniture and décor can also help create a sensual but chic romantic bedroom.
Pastel Lavender: The light tint of violet exudes a romantic vibe yet is not imposing, which is perfect for a bedroom color that's calming finesse with mystery. The shade is ideal for any room size, whether for a traditional or modern romantic bedroom.
Pastel lavender can be combined with earthen tones from wood or natural stone. The soft color blends well with black or dark brown for a moodier atmosphere. The Lavender color has a hex code of #D7B4F3.
Light Grays. The lighter version of gray may be a surprising option for a romantic-themed bedroom, but the neutral color is perfect for traditional bedrooms, especially those with interesting architectural details.
Layered textures and traditionally designed furniture look great with the color as it emphasizes the details. Think tufted headboards, silver-lined walls, certain types of chandeliers, and wrought iron décor. The color doesn't overwhelm you visually; the right lighting design can create a moody and romantic space.
Romantic Dark Bedroom Colors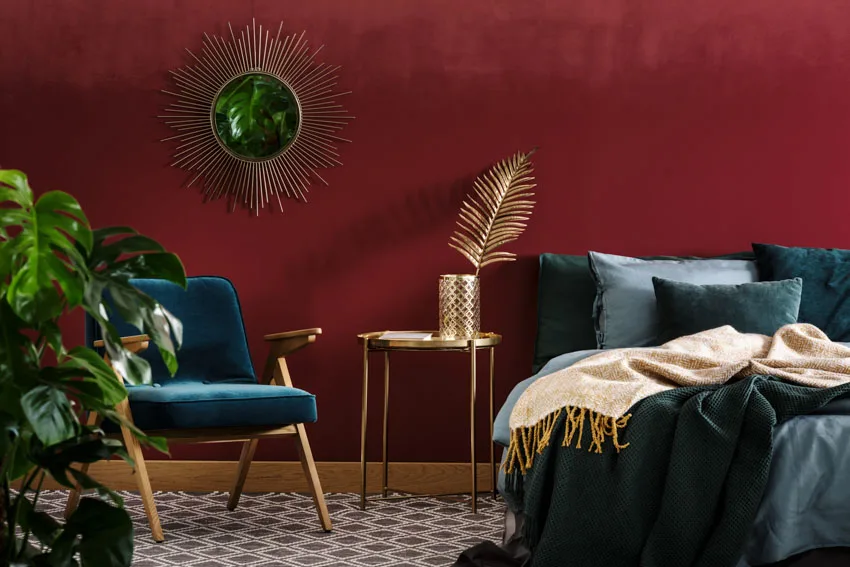 Reds: Red is unquestionably the best color to represent love and passion, especially in a glossy or leathery finish. The vibrant color may become too strong for a bedroom space as seeing the color can race the pulse and stimulate the senses making the perfect master bedroom color.
Emerald Green: Green is deemed the color of life, representing nature, and conveys a lively and calming ambiance perfectly conducive to a romantic bedroom. A deeper shade creates a rich quality and exudes quality when paired with metallic elements.
If other functional spaces are colored with neutral tones, stepping into an emerald green room creates a smoother transition rather than entering a room with a vibrant color scheme.
Deep Purple: Since Pantone named periwinkle the color of the year, purple bedrooms have been an added feature in many interior design showrooms showcasing the deep tone that creates a cozy and mysterious ambiance that is perfect for a romantic bedroom space.
Tangerine: Inspired by the color of fruit with the same name, tangerine is a sweet, lively, and fun bedroom color. With the right design elements, it can be the perfect romantic bedroom color that exudes a lot of energy and playfulness.
Muted oranges are a great alternative to the vibrant shade as they have the energy needed without being dull or boring.
Romantic Bedroom Paint Colors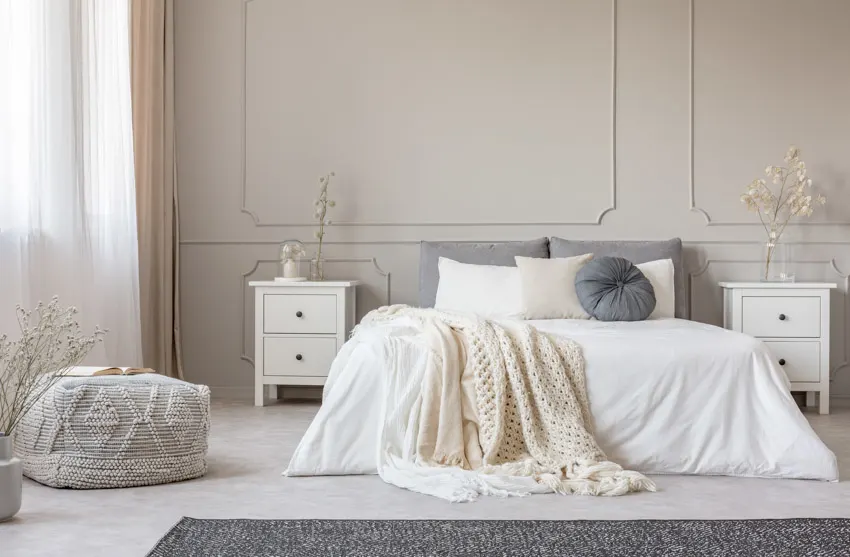 Here we share the different paint colors for romantic bedrooms. Swiss Coffee OC-45 by Benjamin Moore: The warm white and creamy color is the perfect neutral to create a romantic bedroom interior. The hints of yellow and green undertones make it suitable for layering with organic textures and other white tones. Since it is a neutral color, you can use it extensively in a bedroom setting without it being overbearing.

Certain Peach SW 6625 by Sherwin Williams: For a spring-inspired romantic bedroom, peach paint is a perfect choice. That has just the right amount of brightness and cheery quality that can be used in a romantic bedroom setting.
Think plush textures with metallic accents to create an elegant interior, highlight focal points, or create backlighting for artwork.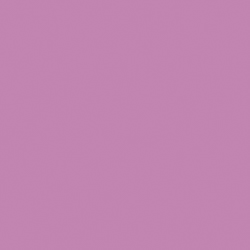 Pink Raspberry 2075-40 by Benjamin Moore: A flirty and sultry red hue, the raspberry pink can be used both as a primary wall color or accent. Large interior rooms will benefit from the dark shade.
It also adds a lighting design that creates depth can add an exciting dimension to the bedroom space. Smaller spaces painted with the color might make it too overwhelming. To balance the color, add light neutrals such as white or beige.

Flame Frenzy 5 by Dulux: As the color representing fertility, orange is the perfect color choice if you're looking for a vibrant yet neutral hue that you can use to paint on your bedroom wall.
The color is ideal for North facing bedrooms as it can fill cold and lack sunlight. The vibrant hue can be complemented with other energizing colors. However, if you feel it is too overwhelming, add a white accent to balance off the bright color.

Salamander 2050-10 by Benjamin Moore: An intriguing shade of deep green with a mix of black and blue, the hue creates depth and mystery with a touch of elegance.
The color can highlight the architectural detail if you have a textured wall, such as vertical slats or hexagonal tiling. Add warm tones with pink and red highlights to create a romantic mood.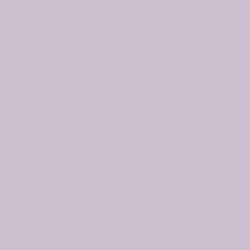 Romantic Poetry S100-2 by Behr: Wispy and restful, the soft lavender color is a subtle tinge of plum that's perfect for couples who want a relaxed atmosphere yet have that romantic ambiance. When paired with misty white or silver chrome, it creates an elegant and romantic master bedroom.

Audrey's Blush SW9001 by Sherwin Williams: The dusty rose shade has an antique quality to it and conveys a nurturing, passionate and sweet quality to the color. Though it does have a feminine side to the tone, you can combine it with masculine shades such as black, charcoal gray, and dark wood to create balance.

Champagne DEC723 by Dunn-Edwards: With its positive energy and its embracing quality, the creamy light shade with a hint of peach is an excellent option for chic or boho-inspired romantic bedrooms. Think dream catchers, wicker lamps, and knitted bed sheets layered to create a comfy personal, romantic space. Romance SW 6323 by Sherwin Williams: A light pink hue with a red, yellow, red, and blue mixture. The soft pink color leans more on the feminine side.
It's the perfect primary color for a romantic bedroom when paired with upholstered types of headboards, black and white patterned floors or ceilings, and dark wood furniture. The paint color has a modern feel to it and is also great for sleek lines or curvy geometry. Alabaster SW 7008 by Sherwin Williams: As the color of the year 2016, the color has become one of the most popular choices for interiors. With its clean yet warm quality, the cream color is a perfect alternative to your white paint color.
The restful and calm environment brought to you by the fresh color allows you to invest in lush beddings with deep colors such as black or indigo-colored furniture.
Romantic Bedroom Color Combinations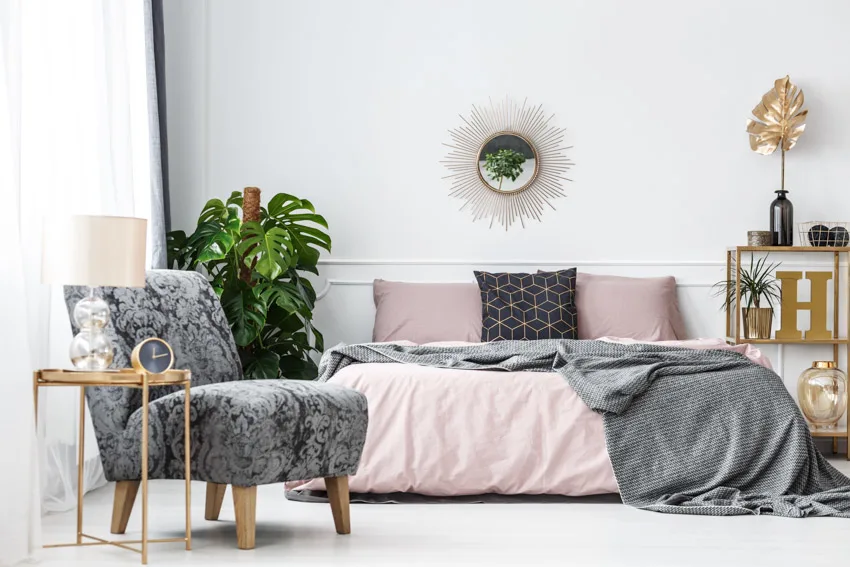 White Silk and Cream: Soften the velvety quality of white silk with warm cream to create a relaxing romantic bedroom. The color combination is versatile for both conventional and modern bedrooms. A monochromatic color scheme is possible by using close colors.
Red, Black, and White: The color scheme is an exciting and classic combination that can easily create a visually alluring romantic bedroom. Choose either red or black as your primary color, with black and white as your secondary and accent colors.
Black and red can be used extensively to create a moody atmosphere. Strategic romantic lighting will help make depth in areas while highlighting spaces. Use layered lighting to prevent a gloomy atmosphere.
Charcoal Gray, Black, and White: With a bedroom having a lot of texture, these neutrals highlight the richness of your layered materials without overwhelming your bedroom visually.
The color combination works well with heavy architectural details where the darkest or lightest shade can highlight a focal point.
Pink and Gold: Using variations of pink alone can look childish on its own, but when paired with gold can create a sophisticated romantic, and luxurious bedroom. An alternative to gold is brass or rose gold accents to bring out the reddish undertones of the color.
Lavender, White, and Brass: This color combination is the perfect romantic bedroom color when you have some eclectic choices. The soothing purple hue is the perfect backdrop for adding curated pieces without overwhelming the space. Pair it with white or brass to create a sophisticated but warm bedroom interior.
Romantic Bedroom Colors For Couples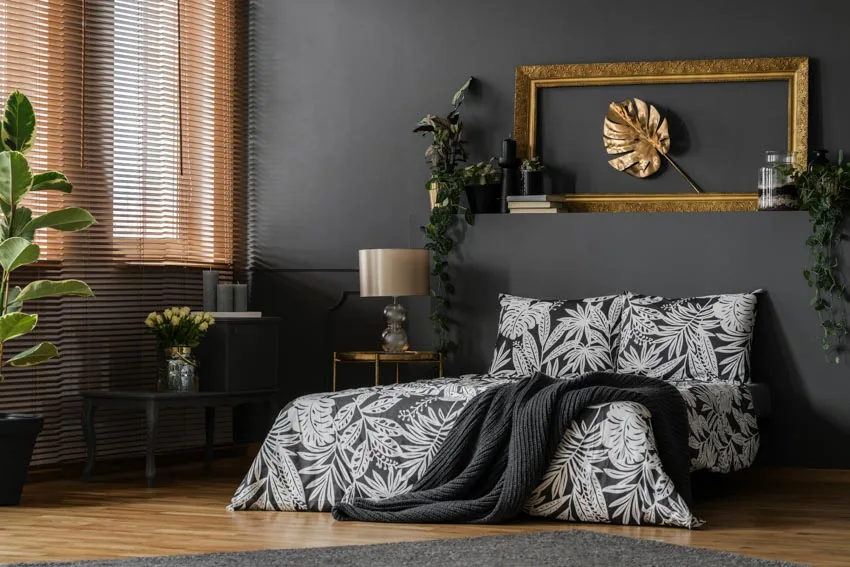 Yellow Splash: Cheery and bright, the bedroom color is a fun shade to incorporate in a bedroom color, plus it's gender neutral. A zesty yellow color can be paired with white accents to balance off the vibrant hue or add organic materials to ground the shade down.
Navy Blue: Painting the master bedroom with navy blue creates a calming ambiance, much like sleeping underneath the stars. Add brass or chrome accents to have that luxurious glitter.
The great thing about the dark hue is you can paint the ceiling and walls with the color. To add a cozy shade, wood floors can be incorporated into the ensemble.
Blush Red: Easily associated with passion, vigor, and love, red is the brilliant color to use when you want to induce a romantic ambiance for a master bedroom. Glossy finishes on walls can add to the sensual atmosphere.
Meanwhile a matte finish is still excellent when paired with velvet fabrics and upholstered headboards. Pair red walls with a white ceiling and dark wood flooring. Using strategic lighting fixtures are the key to highlighting and adding visual depth to spaces.
Elegant Black: Associated with mystery, power, and sophistication, the dark neutral best complements romantic bedrooms with striking features such as marbled wall cladding, flower-patterned wallpaper, or gold-trimmed furniture. Pair black with a dark blue or emerald green headboard to assign your bed as a focal point in the room.
Relaxing Romantic Bedroom Colors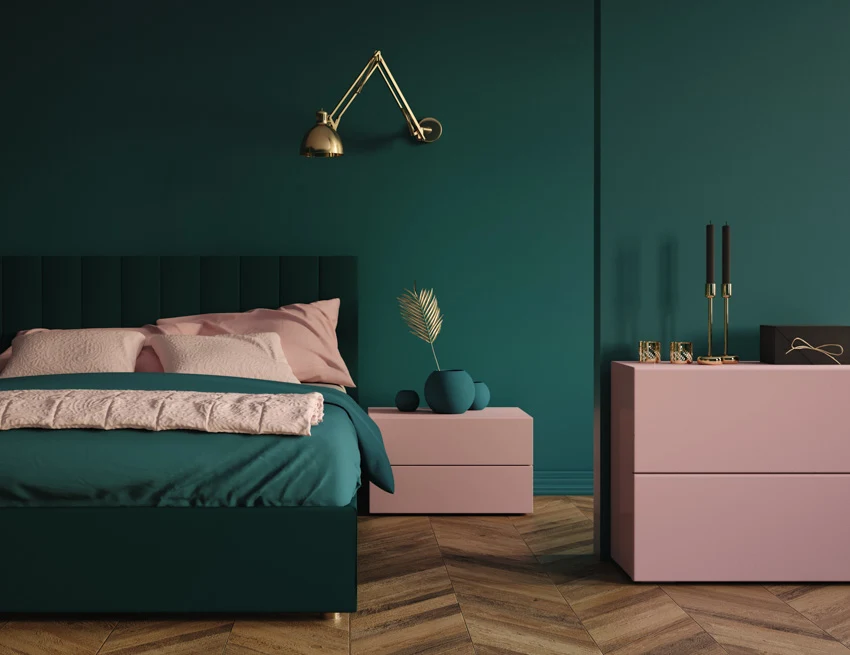 Deep Green: Nothing is more relaxing than being surrounded by hues from nature, and the deep green is a familiar color that can be paired with other organic textures. The deep green is excellent for small romantic bedrooms as it doesn't overwhelm the space while filling in the needed amount of color.
Deep greens such as emerald, seaweed, and juniper are perfect green tones as they don't look gaudy and can be paired with metallic, stone, and other natural colors. See more green bedroom wall ideas here.

Aqua Green: Coral hues such as aqua work well as a romantic bedroom color, especially when paired with silver, gray, white, or black. The calming attribute of aqua colors can be complemented with heavy textures such as fur and velvet, which will add warmth to the cool color.
Light Cream: The light and warm cream color is a soothing shade, especially when choosing a lighter shade of neutral. Pair it with plum color and brass accents to create a sophisticated yet relaxing romantic bedroom.
Pastel Pink: A pink color has the perfect balance of the energy coming from the red hue and the soothing qualities of red. The pastel shades of pink create a more relaxing environment while retaining a level of energy and vibrancy. Pastel pinks are great for accent or wall colors as they can be paired with dark romantic shades such as plum, orange, and red.
Are there any of your favorite romantic bedroom colors that we didn't cover? If so, please let us know what we missed in the comments below. See more related romantic bedroom ideas on this page.