Here we share our romantic bedroom lighting ideas including lighting colors that are best for romance and basic mood lighting tips to make your bedroom romantic.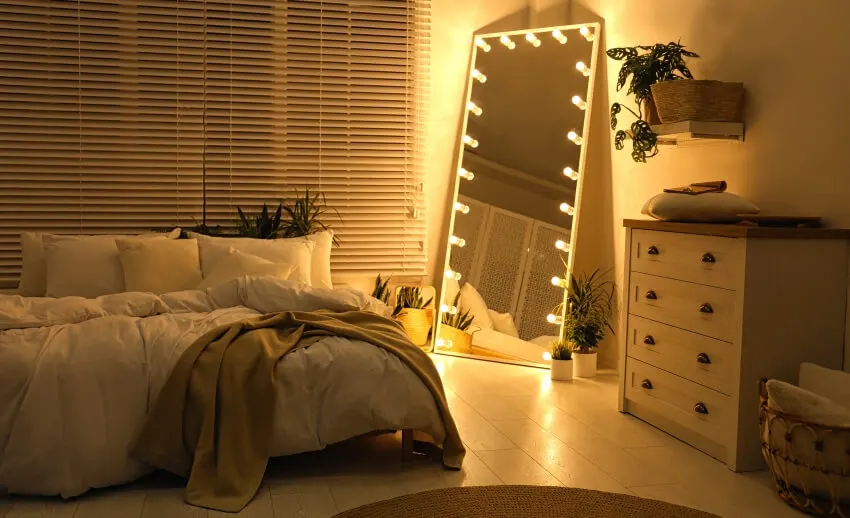 The bedroom serves as a safe haven, especially for a couple who goes through a hard day of work separately. And sometimes, setting the right mood for the both of you can feel like work after your real work.
But if you want to make an effort on it, one trick you can do is to use your bedroom lighting to your advantage. You can create a romantic ambiance in your bedroom by choosing the right lighting.
How Can I Make My Bedroom Light Romantic?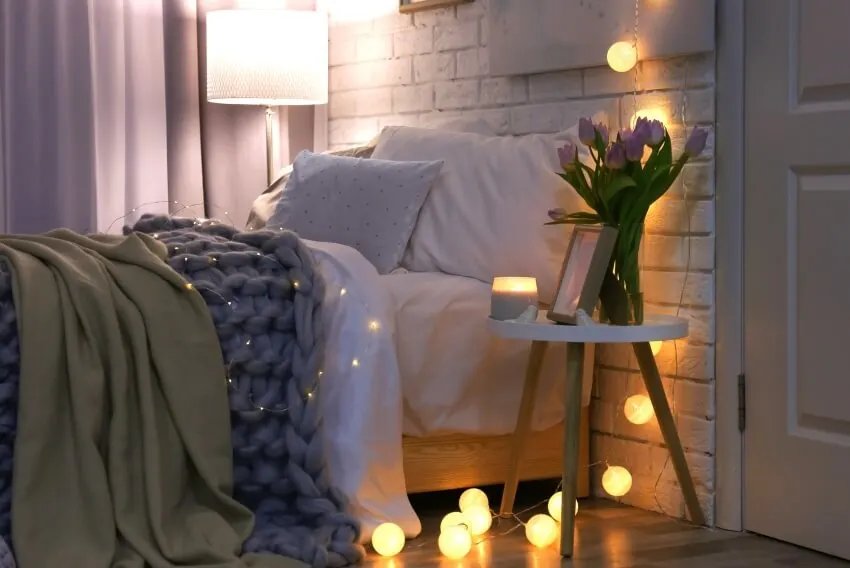 If you plan to make your bedroom more romantic for you and your partner, there are different ways you can do to make this possible. Rose petals on your bed, scented candles, chocolates, and a bottle of champagne all come to mind.
While these options may be excellent for special occasions like anniversaries and Valentine's Day, they are not something you can do on a daily basis. One thing you can do though is to make your bedroom lighting romantic!
To set the mood right for you and your partner, bedroom lighting can be used in a variety of ways.
Here are some basic mood lighting tips to follow:
1. Steer away from lighting that's too bright – Leave that bright LED lighting in your office, you will want something warm, comfortable, and conducive to cuddles.
2. Be intentional in accentuating the feeling of intimacy – Don't force a dark and gloomy room if that creeps you out and reinforce the kind of lighting that puts you in a romantic vibe.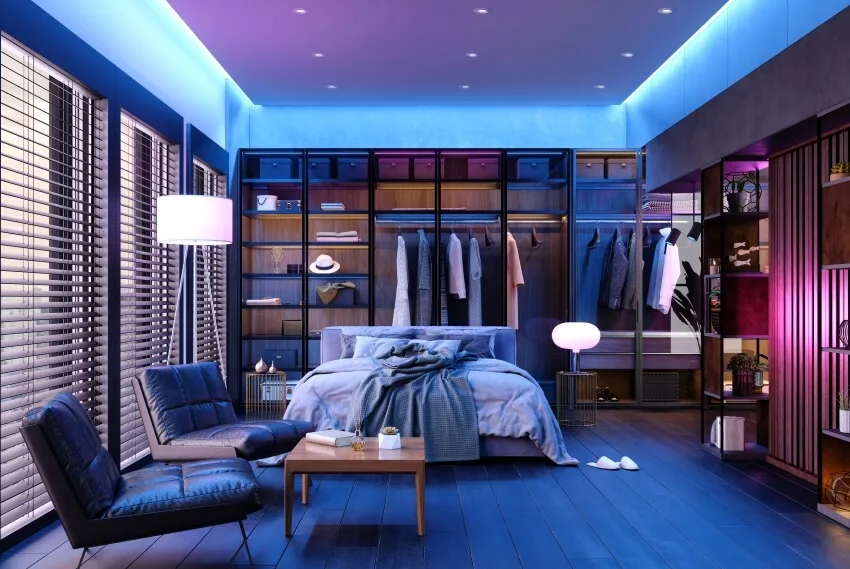 3. Don't be afraid to be creative – Be open to trying out different kinds of lighting, as well as different light colors.
4. Unite all elements in your bedroom with the lighting you choose – Be mindful in choosing decor and furniture and make sure to consider your lighting when you approach buying them.
Romantic Mood Lighting In The Bedroom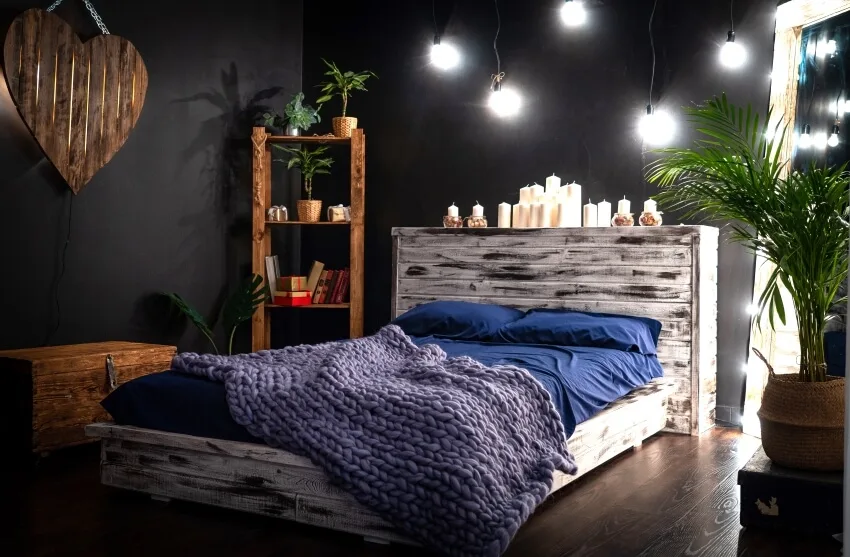 Lighting can impact emotions and this is the reason why setting a romantic mood lighting in your bedroom can help set the mood for you and your partner.
From layered lighting that includes recessed lighting, strip lights, and dangling lights to minimalistic bedroom lighting with a monochromatic white color palette, there are many ideas to consider.
Romantic Cozy Fairy Lights Bedroom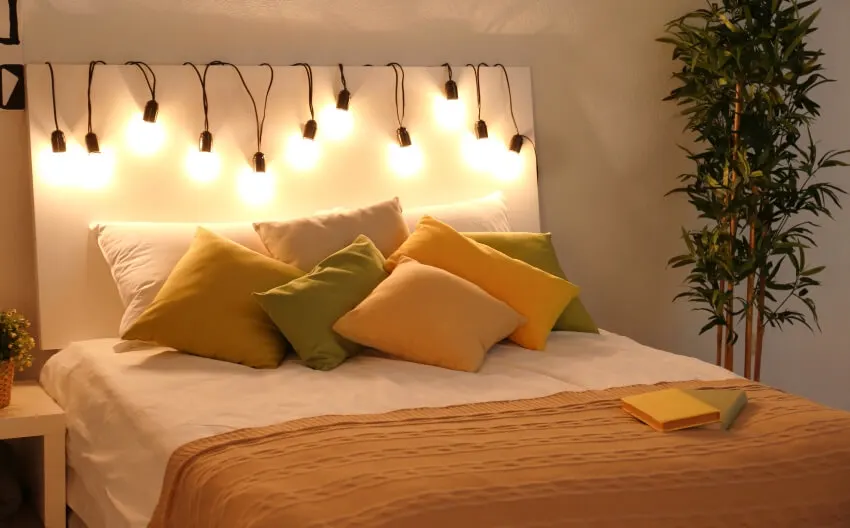 If you're going for an enchanting romantic feeling, installing cozy fairy lights is the way to go. These strings of lights can help establish a soft, dreamy, and magical feeling, as well as a dramatic ambiance, to let the feeling grow and expand.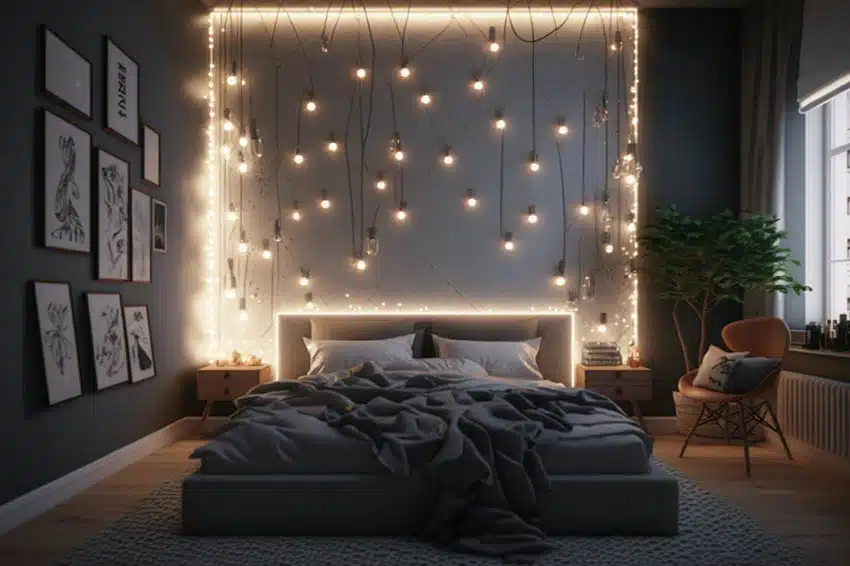 You can also choose fairy lights if you don't have a big budget for them and do not want a grand and permanent change done to your bedroom. Other alternatives are headboard lighting or running string lights around the corners of the walls.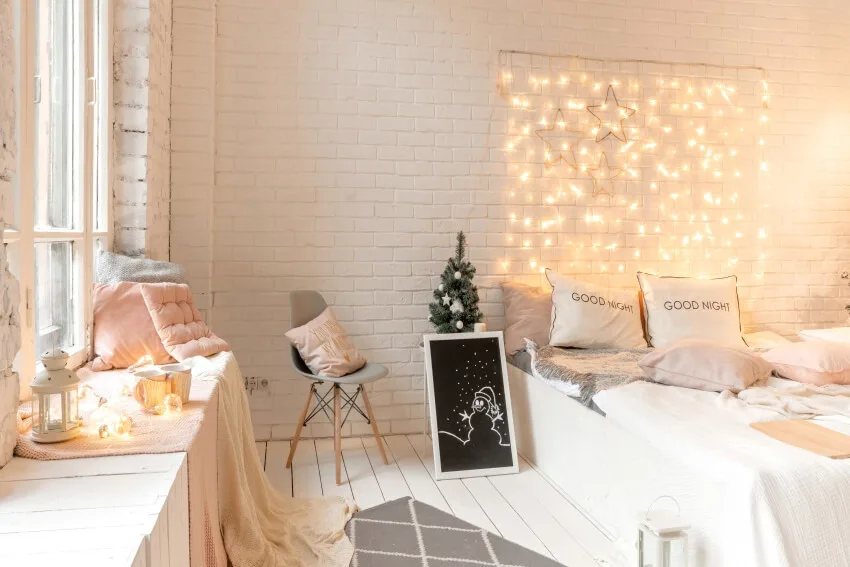 Install them around your walls or leave them hanging from the ceiling right above your headboard. You can also place some on your canopy (if you have one) or along with your curtains.
This option won't cost you too much money but can help you set the mood just the same. Add flowers and petals everywhere to support this romantic vibe and pair them with sheer and soft fabric to create a dramatic yet soft look.
Dim Romantic Bedroom Lights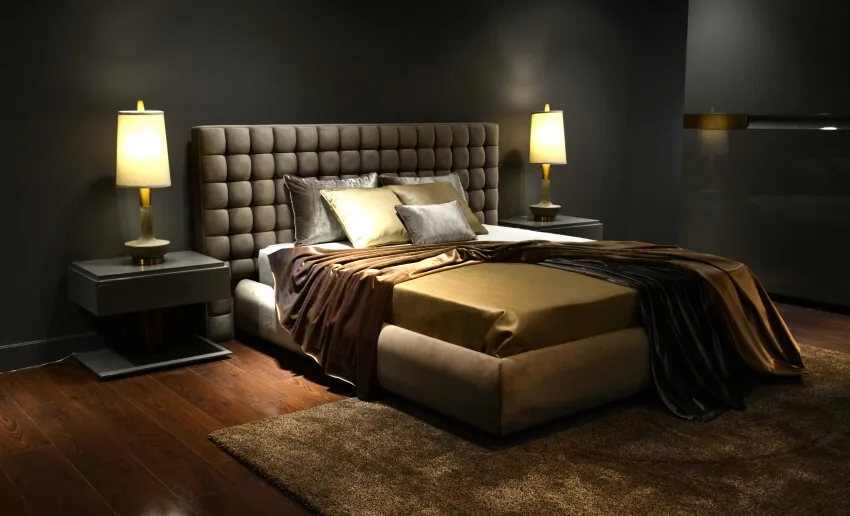 Dimming your bedroom light is another way to start setting the mood. Install a dimmer switch to make it possible and convenient to use whenever you feel to. With this switch, you can control the ambiance you want your bedroom to have and give you more flexibility with the choice.
And the best thing about it? You also get to save energy and lower your electric bill just by having the dimming option for your switch.
Combine this dim atmosphere with soft lights for a very romantic feel to level the ambiance up. If you want something more discreet, you can stick with just the subtle lighting.
Romantic Bedroom Lamps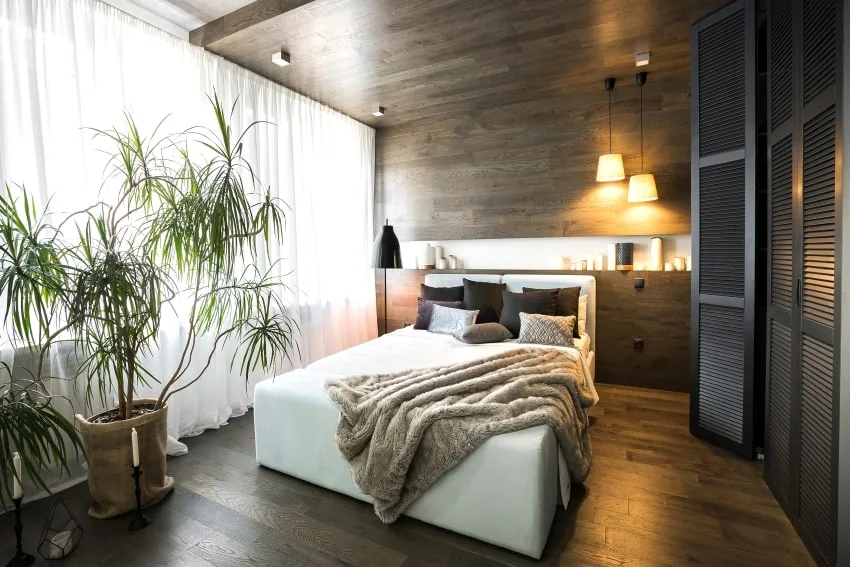 Romantic lamps can also help you set the mood in the bedroom but you need to find the right one. Some options you can consider are glowing lamps and accent lamps.
The former creates a dim and romantic glow that can elevate the vibe in the room while the latter can spice up your bedroom's romantic feel even with just low-level lighting.
You can choose mystical glass lamps or glowing salt lamps, depending on your preference. For accent lamps, check out something small and made of glass. Place the lamp on your dresser or nightstand to truly appreciate the lighting.
Romantic Bedroom Ceiling Lights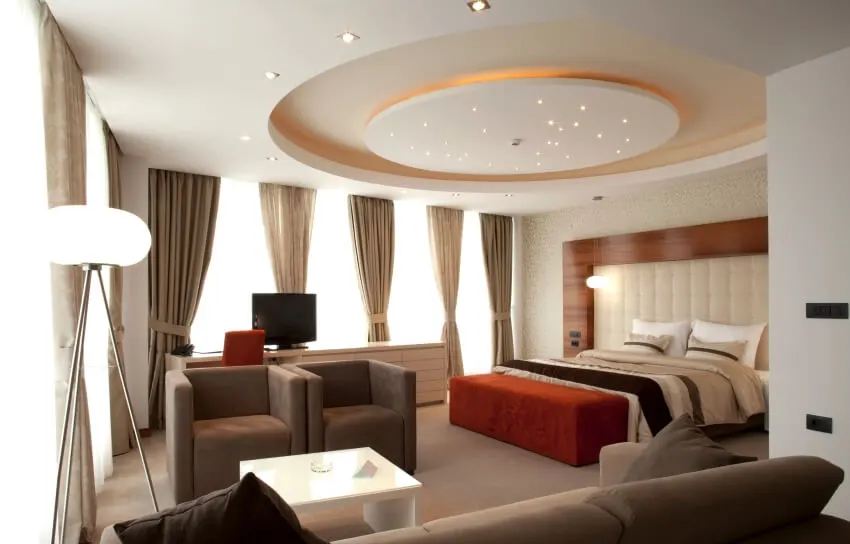 Set up a romantic ambiance by installing ceiling lights in your bedroom, offering a dreamy and soft vibe. Ceiling spotlights can be in the form of a skylight or starlight.
Recreate a dreamy night sky in your bedroom's ceiling and snuggle with your partner to enjoy the "fake" glistening pattern of stars and clouds. You can even use a night sky project and flood your room with this incredible lighting.
Romantic Bedroom Chandelier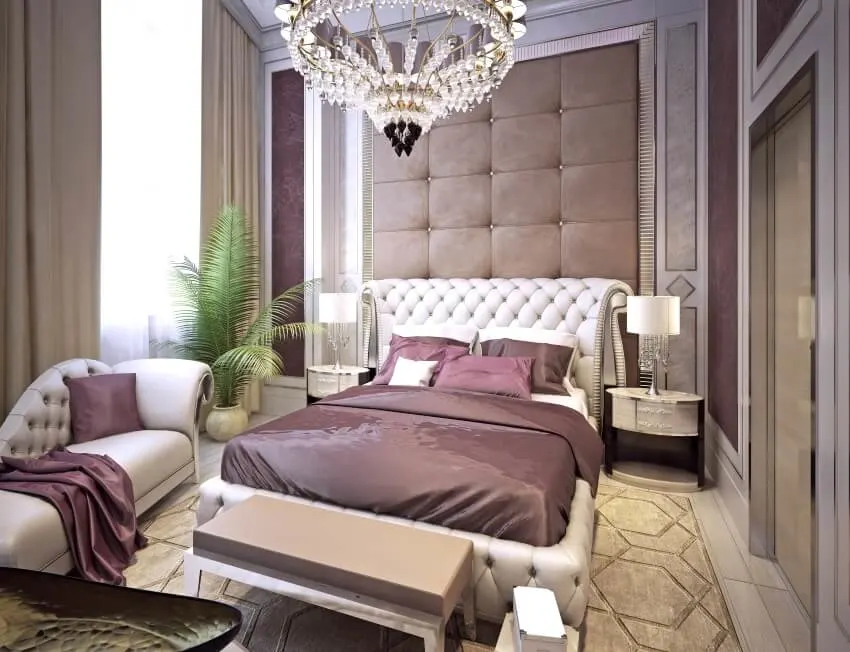 A chandelier is a dramatic ceiling and lighting fixture that can add to your bedroom style and general ambiance. It also adds class and elegance to the room, depending on the kind of hanging lighting fixture you install. Chandeliers are dreamy and offer a sophisticated feel to the room.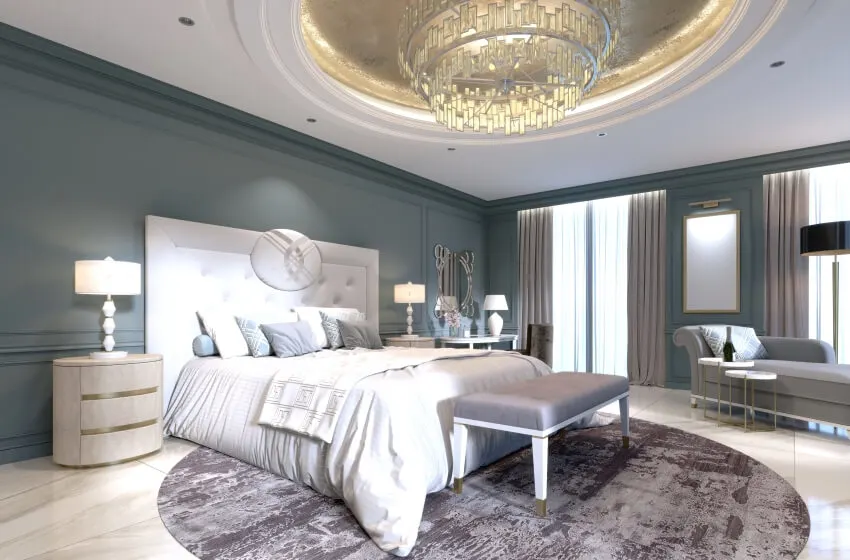 A chandelier can take you back to the beautiful palaces of the medieval era popular for their romanticism and grandeur.
Make sure you have enough space to accommodate the chandelier you choose though. And if you don't want to go for chandeliers, you can also go for flush mount lights, which can create a warm glow directed over your bed.
Romantic Bedroom Night Lights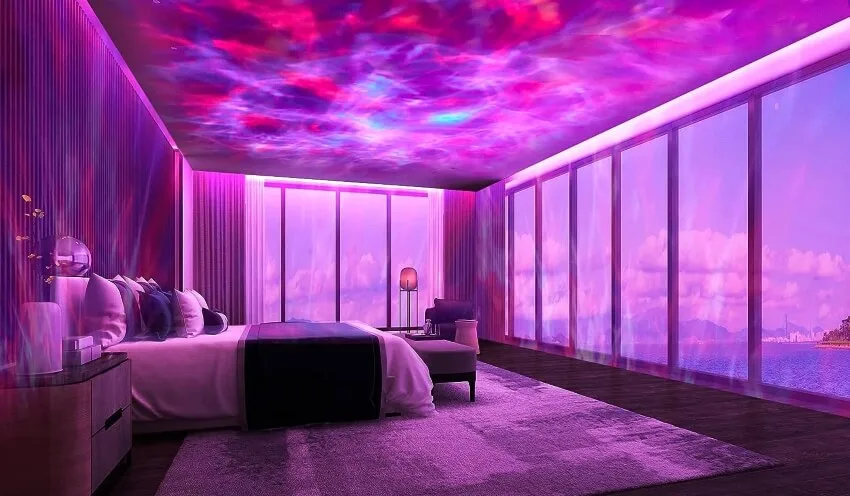 See this projector night light at Amazon [sponsored link]
Yes, you can also use your bedroom night lights to set a romantic vibe for you and your partner. Night lights are meant to help you feel comfortable and at ease as you sleep but you can also use it as soothing lighting that will put you in the mood.
Night lights can come in different forms, including a golden table lamp or a pastel pink chandelier. This lighting can be more than just comfortable and actually be deeply romantic.
A soothing night light is a perfect choice if you don't want to change too much in your bedroom and gives you a choice between comfortable and romantic.
Romantic Bedroom Candle Light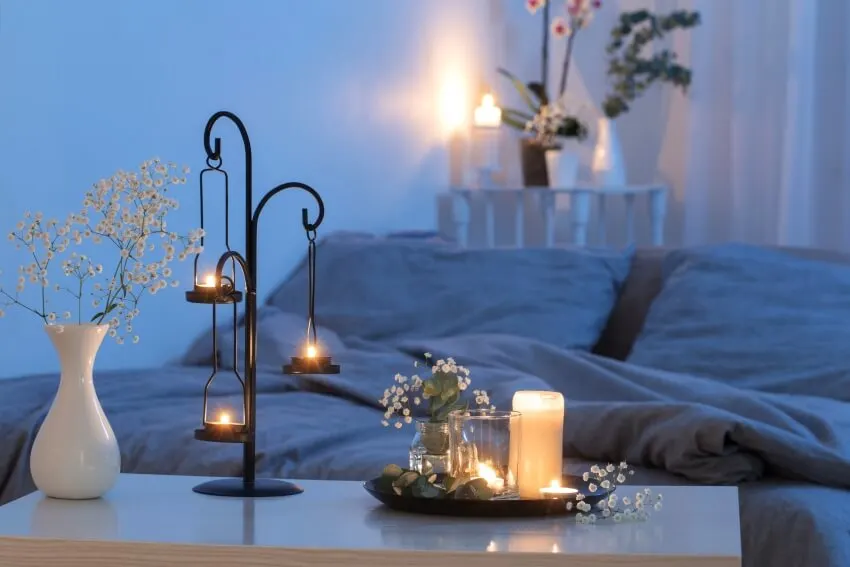 Imagine being in a fine dining restaurant with your partner and only food and candlelight in between the both of you. Isn't that the very definition of a romantic dinner date? Transform your bedroom to imitate that very same mood by using candles for your quality time with your partner.
You don't have to go for the regular candles and choose battery-operated ones instead. They are safer anyway but also offer the same romantic feel from real candles.
If you're into something renewable and sustainable, check out soy-based clean-burning candles with aromatic scents.
Here are some ways you can integrate candlelight in your bedroom:
• Metal/wooden frame as a chandelier attached with candles
• Tabletop candelabra
• Electric candles scattered on your shelves
Romantic Black Light Bedroom
If you want something unique and quirky, you can use a black light in your bedroom. While it might not be a standard choice, it is worth looking into.
Black lights make many things glow in the dark and while this is interesting, it can be overwhelming that instead of setting a romantic mood you might end up being too fascinated with it.
Blacklight is considered sexy by many people though so if you or your partner's one of them, this is a good option to consider.
What Color Light Is Best For Romance?
Do you know that white and yellow are not the only light colors you can use in your bedroom? Yes, colored lighting is a useful tool you can wield to set a romantic mood for you and your partner.
Colored lighting can be used in Chromatherapy, which is the use of different colors of light as an alternative medicine method. This method helps balance your mental, emotional, and spiritual state of being.
Different colors can point towards different purposes and emotions, reinforcing them and supporting them whenever necessary. For example, blue is all about spiritual communication while orange leans more towards sexuality. But what is the best color light for romance?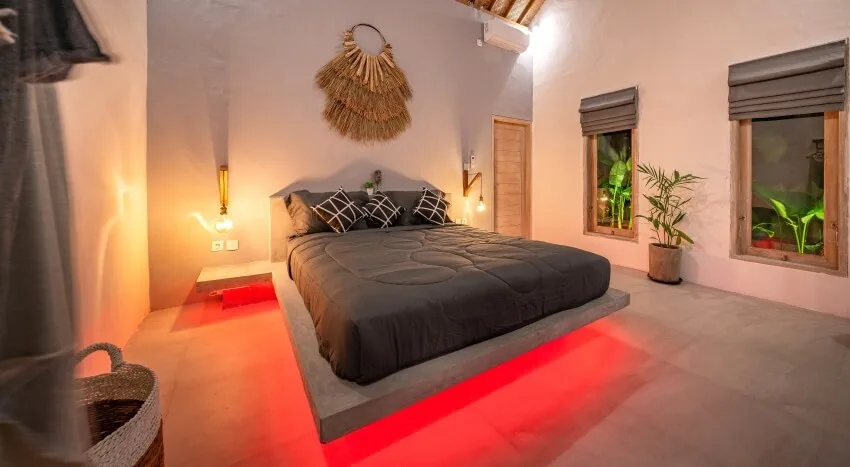 If you want to be technical and cliche, red is the color of love and romance. Remember Valentine's Day? Warm colors are flattering and inviting so if you want to boost your confidence in the bedroom, red or orange may be the best way to go.
Pink is also all about sweetness and romance but in a subtler way compared to red. Cool colors, while can seem quirky and different when used in lighting, can be dreamy. Blue and purple can be comfortable colors that will make you want to snuggle with your partner.
The best option for your lighting if you don't know what color you can use is to have color-changing lighting fixtures. With many colors to choose from, you simply need to set the one that makes you feel romantic at that precise moment.
If you want to stick to what's normal and ordinary though, settle with soft yellow or white light in a dim setting. They will be enough to set the romantic mood you are looking for as long as you choose the right lighting fixture.
Visit our romantic bedroom ideas for more related content and inspiration.