See the differences between a vertical vs horizontal smoker including their advantages and disadvantages, which is better, and how to choose the best smoker.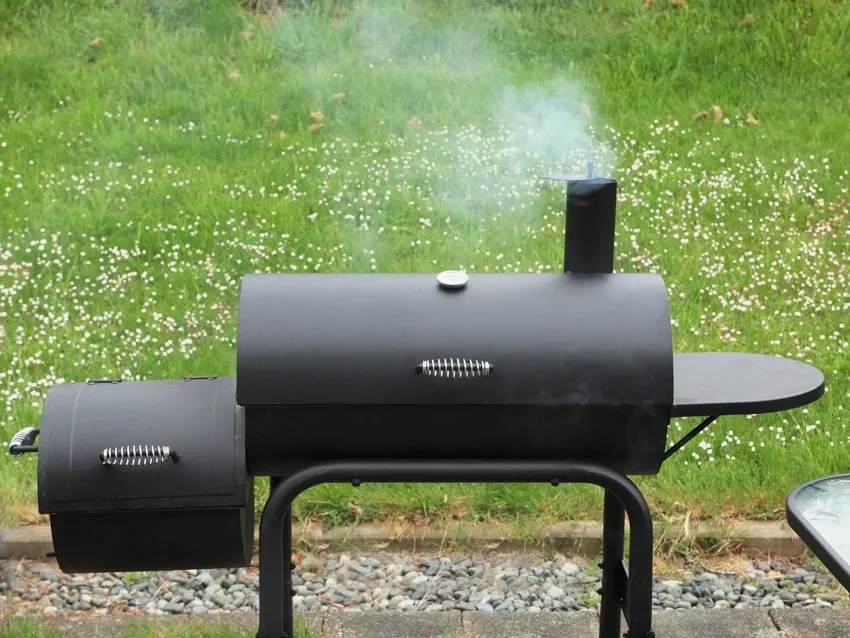 Cooking has come a long way from simple frying done in minutes to smoking that lasts for hours. While both cooking styles have their own merits, there's something special and attentive to smoked meat left cooking for hours in your kitchen/backyard. But you need to have the right smoker to use and set your ribs or salmon on.
A smoker is a cooking device that uses smoke and integrates its flavor in cooking at low temperatures. It can come in authentic wood or charcoal ones to modern electric or gas model ones. And it can also either be a vertical smoker or a horizontal one.
Differences Between Vertical Vs Horizontal Smokers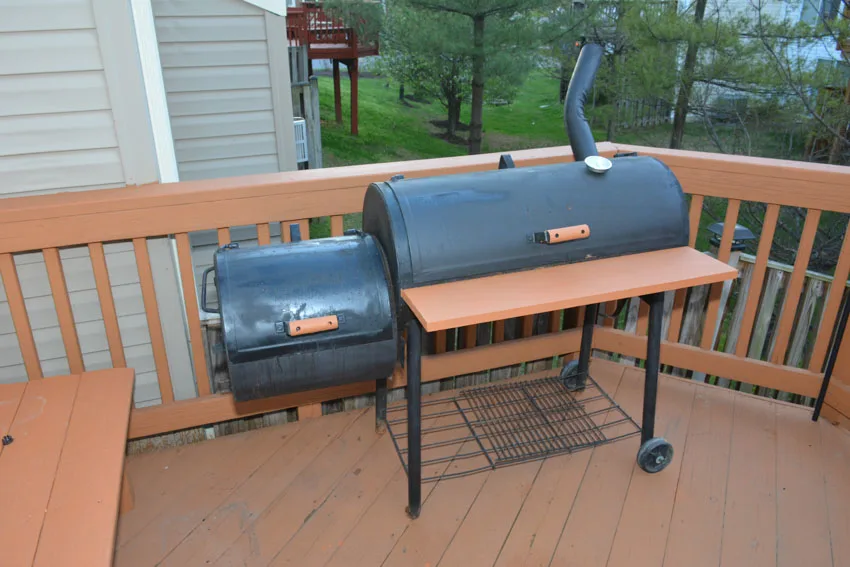 A vertical and a horizontal smoker differ from each other based on their orientation since the former stands upright while the latter has a more regular barbecue look, which is crosswise. To explore these two types of smokers better, here are their major differences:
| | |
| --- | --- |
| Vertical Smokers | Horizontal Smokers |
| Needs to open the chamber that disturbs the temperature (To add more fuel) | Maintains more even heat throughout |
| Heat source: Comes from the bottom of the stack | Heat source: Comes from one side |
| Smoke Source: Charcoal with wood chips | Smoke Source: Charcoal or wood |
| Suitability: For smoking, high-heat grilling, and searing | Suitability: For smoking and grilling |
| Capacity: Small to large | Capacity: Small to very large |
| Initial Cost: $100 to $1,000+ | Initial Cost: $200 to $2,000+ |
| Running Cost: Moderate | Running Cost: Low to moderate (Depending on the type of fuel used) |
| Portability: More portable but large in size so needs more effort to load in a vehicle | Portability: Not portable (Could load on the back of a truck) |
Both vertical and horizontal smokers are backyard essentials that do not require power but will use fuel sources to cook food indirectly through radiant heat or smoke. And they can use electricity, gas, charcoal, or wood, depending on the brand and model of the smokers.
What's evident though is that gas and electricity smokers can help you control the temperature easier but charcoal and wood smokers offer the most authentic food taste and experience.
Pros And Cons of A Vertical Smoker
See this vertical pellet smoker at Amazon [sponsored link]
Let's explore the advantages and disadvantages you can get from using a vertical smoker. Check out the list and compare the items with the list for a horizontal smoker for a more informed decision.
Vertical Smoker Pros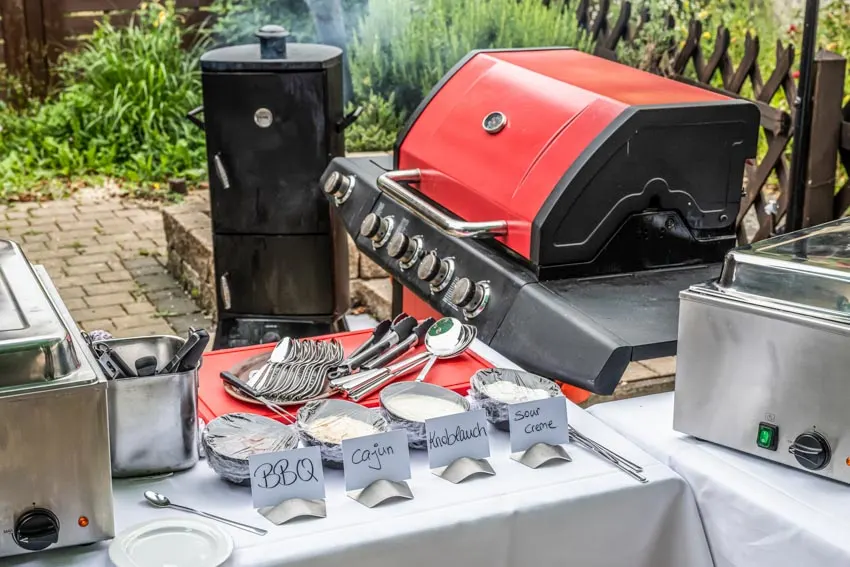 Space-saving: Since a vertical smoker is standing upright, it does not take up a lot of space. This will be a great option, especially if there is limited room within a kitchen, balcony, or small types of backyard patios.
Cheaper: Inexpensive compared to horizontal smokers, vertical smokers are great for beginners.
Portable: Vertical smokers are more portable compared to horizontal smokers. And since they don't need to be plugged in, you can set them up anywhere.
Uses Less Fuel: Vertical smokers use less fuel compared to horizontal smokers, saving you more running expenses in the process.
Less Monitoring Needed: When cooking in vertical smokers, you don't need to monitor it every now and then. You can set it and forget it until the right time.
More Cooking Options: You can do more than just smoking when using vertical smokers. You can also conduct high-heat grilling and searing to add more texture to your meat.
Retains Heat Well: High-quality vertical smokers can retain heat well, making them even more suitable to places with cooler climates. Those with more efficient designs cook faster compared to horizontal smokers.
Vertical Smoker Cons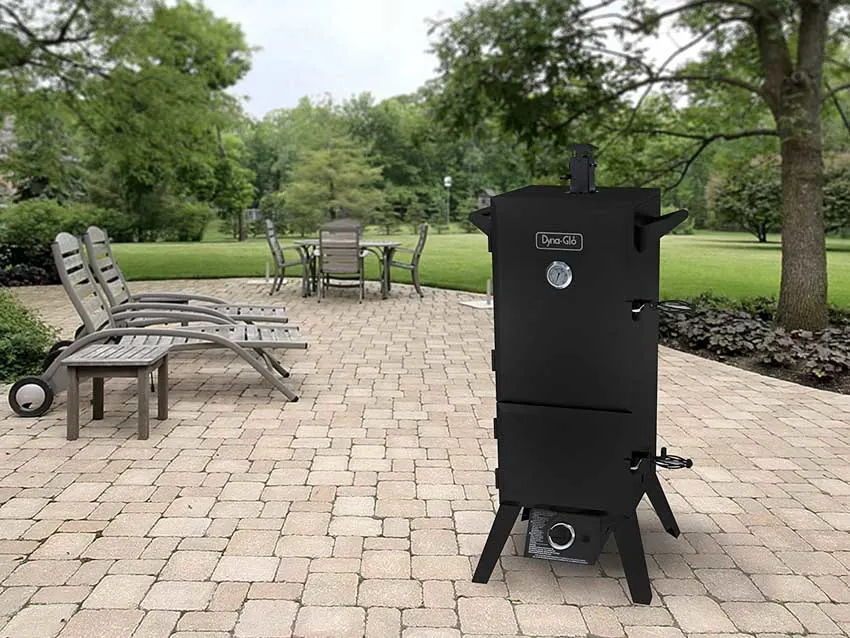 See this vertical gas smoker at Amazon [sponsored link]
Limited Room for Large Pieces of Quantities of Meat: Since vertical smokers are standing upright, they save space wherever they are installed. But this also means that with their size, there is also limited space for the number and size of food you can put inside the smoker.
Handling and Managing Food In and Out is Harder: With the compact size, it will also be difficult to handle and rotate the meat. Some meat also needs to be hung instead of racked because of the limited space.
Requires A Dual Door Design: You will need a dual door because if not, you will still need to move the meat just to add fuel.
Rely Solely on Digital Thermometer and Temperature Gauge: To get excellent smoking results, even heat is needed. And this is only achieved if you keep the lid of the smoker close.
So in using vertical smokers, you will have to only rely on a digital thermometer and temperature gauge just to tell if your cooking is done.
Heat Loss is A Possibility: Choosing a high-quality vertical smoker is necessary because if you choose cheap ones with thin material, you will lose a lot of heat while cooking. This is not a good thing for smoking, especially during the days with rainy and cold weather.
Pros And Cons of A Horizontal Smoker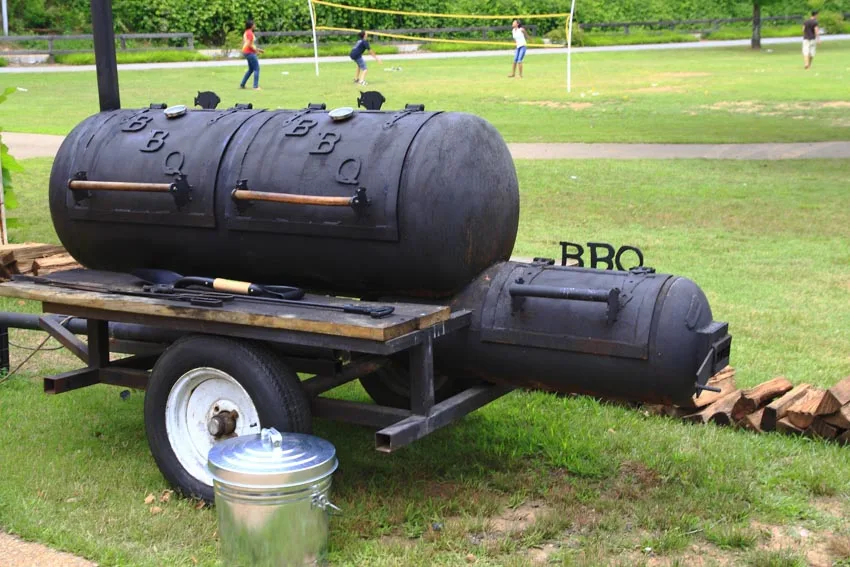 To help you make a more informed decision before your purchase, identifying the pros and cons of horizontal smokers is also needed.
Horizontal Smoker Pros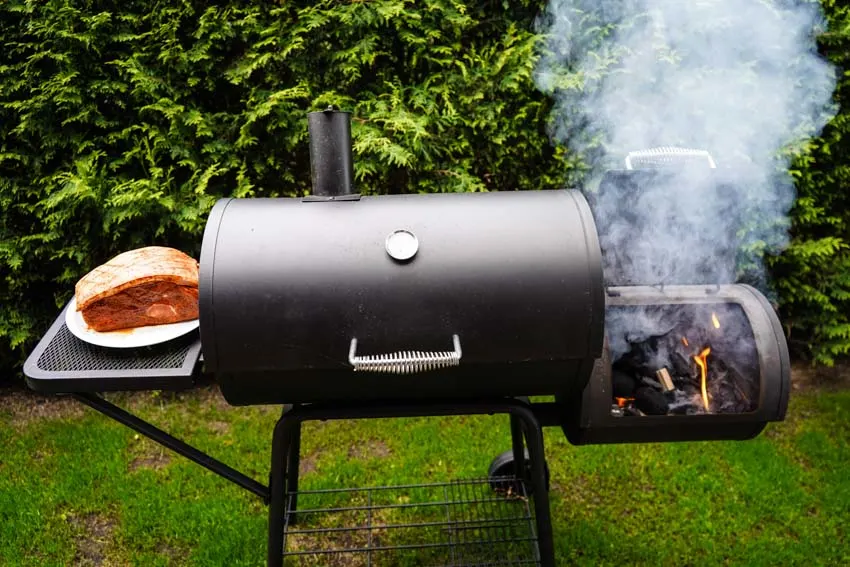 Maintain Even Heating: Most horizontal smokers are popular for their reverse flow thermal circulation configuration, which ensures even heating. The configuration allows less heat to escape from the firebox, enabling more even heat and cooking.
Most Authentic-tasting Barbecue: Horizontal smokers are more popular for Southern-style barbecue primarily due to their ability to cook meat with more authentic taste, flavor, and texture. They can cook meat more slowly, making it juicier with a distinct flavor that tastes traditionally to smoked meat.
Accommodates More Volume of Meat & Food: With a large cooking capacity, a horizontal smoker can accommodate a huge volume of meat, as well as large cuts that you can lay across the grate.
Easier to Add Fuel: Horizontal smokers have a dual-chamber design that won't disrupt your cooking process when you need to add more fuel. This ensures more even heat and smoke and even cooking in the process.
Also Works as A Grill: These horizontal smokers also function double as a grill in the firebox or create a large charcoal pit with simple chamber grates switching.
More Expensive But Cost-effective: While horizontal smokers may be more expensive on the get-go, they are more cost-effective in the long run with lower operating costs because heat is usually not wasted using the device.
Horizontal Smoker Cons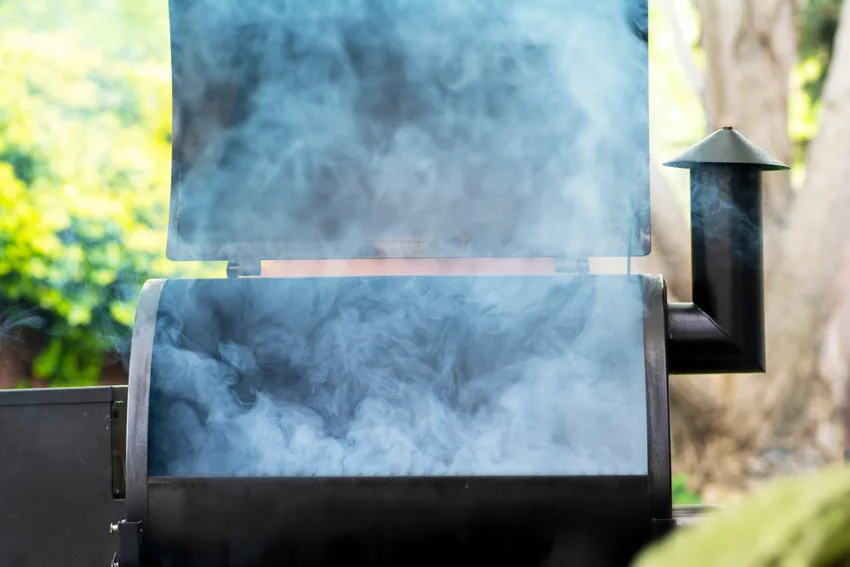 Require More Fuel than Vertical Smokers: Horizontal smokers require a bit more fuel compared to vertical smokers, especially because of their more heavy-duty operation.
More Complicated to Work with: You need to allot more time and effort to learn how to use horizontal smokers. Cooking in horizontal smokers is not like in vertical smokers where you can set it and just forget it. It requires frequent management and handling, especially since maintaining even heat is difficult.
Difficult to Maintain Even-Heat (Depending on the model): Not ideal to be used during colder climates, horizontal smokers require careful and meticulous arrangement just to maintain even heat in cooking. The reverse-flow thermal circulation configuration may help this issue but you need to learn how to control it.
Not Portable: Horizontal smokers are large in size and are designed to be not very portable.
What Is Better: A Horizontal Or Vertical Pellet Smoker?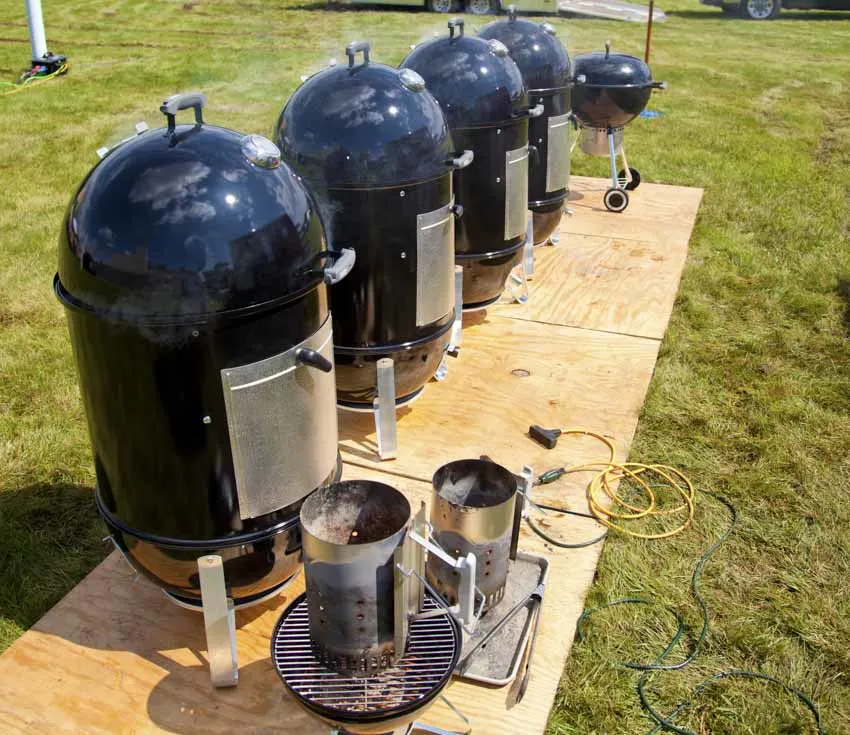 In deciding which smoker is the better choice for your outdoor kitchen must haves, explore the pros and cons of both horizontal and vertical smokers mentioned above. More than that though, take into account the most important factors that can affect your decision.
The answer to this question is that it depends on the user of the smoker. The better smoker will be whichever can accommodate your needs and preferences better.
How Do I Choose The Right Smoker?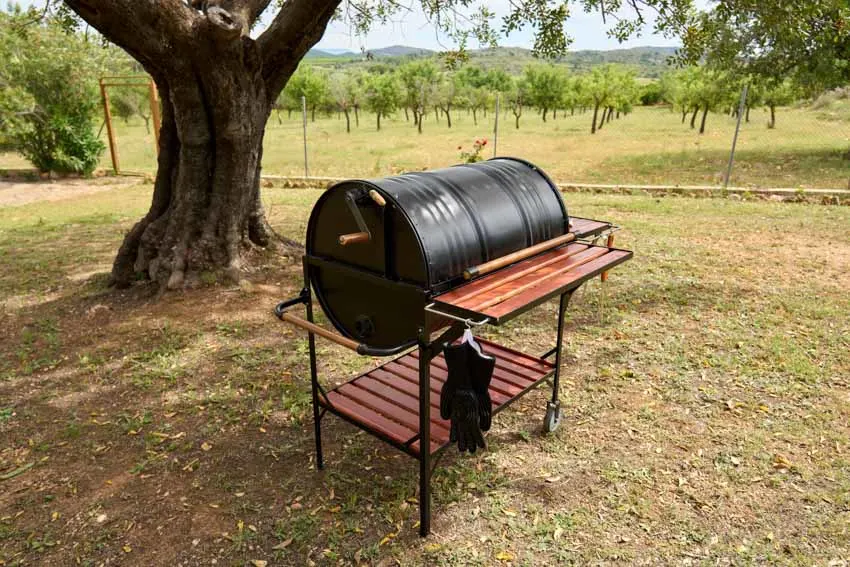 In choosing the right smoker, you can't just pinpoint the most attractive-looking one. Here are some factors to consider and help you decide.
Priority: Decide first on why you need to purchase a smoker. What is your priority? If you want a more authentic and Southern-style barbecue experience, a horizontal smoker is the ideal one for you. If you want a smoker that uses less fuel, a vertical smoker is the best option for you.
Budget: A smoker costs around $100 to $1,000 so make sure you choose the cooking device that falls right within your budget.
Capacity: If you will only be cooking for your family, you can settle with a vertical smoker with limited capacity. If you are fond of inviting guests though and cooking for many people, choose a horizontal smoker for large-scale cooking.
Space: Where do you plan to install your smoker? If you have limited space for it, choose a vertical smoker. If your backyard is spacious enough to accommodate a bulky smoker, check out a horizontal one.
See more related content in our article about the best outdoor kitchen appliances on this page.