Here we share our guide on track lighting types including their pros and cons, features, power options, connector types, track light fixture designs, materials, and finishes.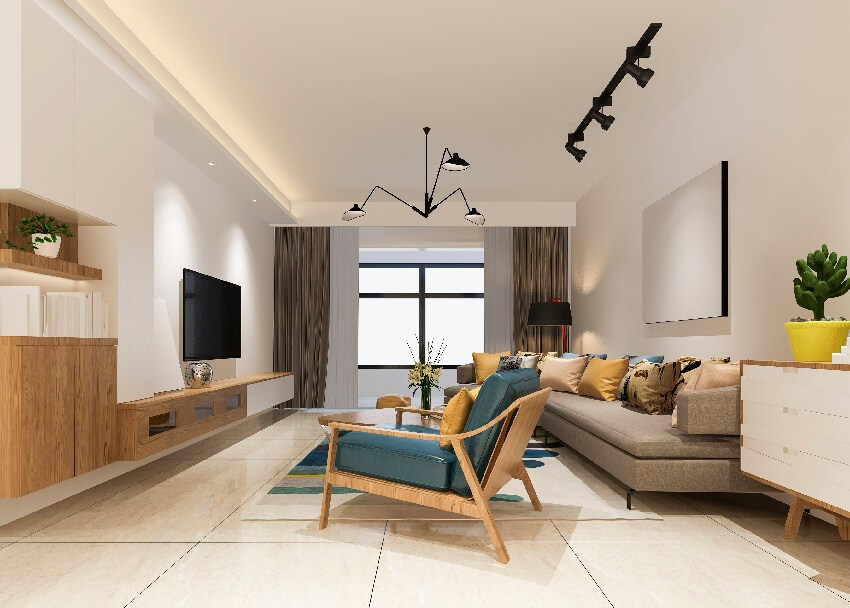 One of the most multi-functional types of home lighting is track lighting. If you are looking for new ceiling lighting, track lighting would be a great option. Track lighting is ideal for emphasizing artwork or distinctive architectural components in your house as well as areas with particular tasks.
While this versatility is doubtlessly advantageous, it also implies that there are numerous choices to be made during the purchasing process. First, you will decide on the particular function of your lighting system. The next step is to select a track, head, and shade form.
Moreover, you will consider the entire aesthetic of your track light such as its color, finish, materials used, size, and shape. Lastly, you will decide on the number of light sources, the type of bulbs you need to use, the general layout, and other features you want to add. We'll show you a thorough track lighting buying guide in this article to help you in your shopping and designing process.
What Is Track Lighting?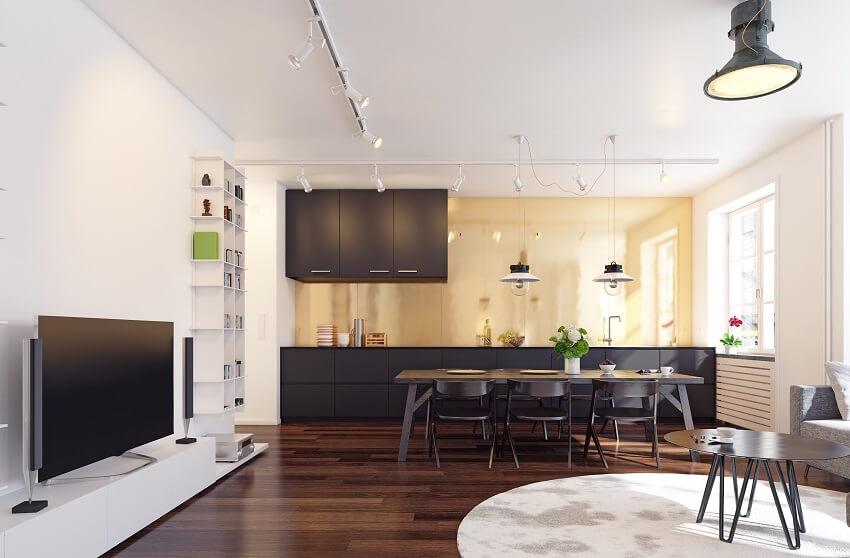 Any lighting component that utilizes a ceiling-mounted supporting track or rail to supply electricity to specific light fixtures is known as track lighting. A light bulb distorted into a lamp plug creates an electric connection with the lamp, allowing the bulb within to be illuminated.
Track lighting works similarly, except that instead of just the bulb, the entire light fixture is connected to the track to draw and produce energy. This allows for greater placement versatility since the lights can be connected to the track anywhere they are intended, instead of at a specific fixture as a light bulb socket necessitates.
Just like any lighting alternative, regular incandescent, low-voltage halogen, CFL, and energy-efficient LED track solutions are all obtainable. The luminary can be angled and easily adjusted to throw light in all desired directions along the track or moved to a new location across the track without the need for separate wiring or electrical adapters. Moreover, the track or rail can be adjusted or arched.
Generally, all track lighting systems are designed to be completely adjustable, and they stick close to the ceiling and out of the sightline while supplying more directional light than a ceiling light bulb can. They deliver either bright, clear illumination or soft, dimmable lighting to complement the room's aesthetic.
Independent lighting fixtures can be customized to fit different shapes and sizes, whether the look is conventional or modern. Read more about the different types of lighting fixtures here.
Track Types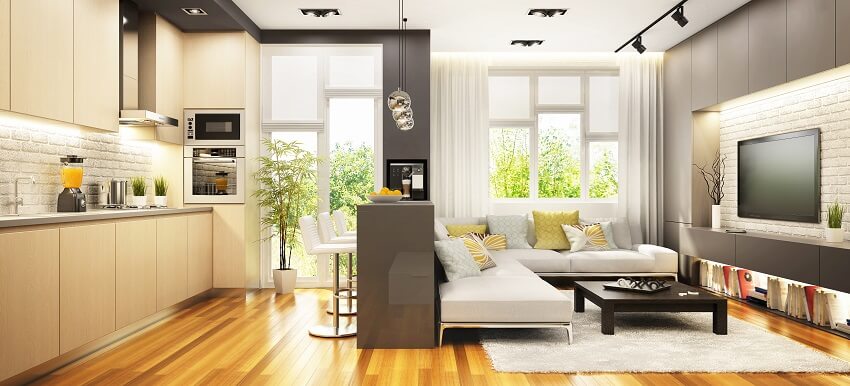 The lighting fixtures are held in place by the track or rail. You have complete control over how you connect the rail to the ceiling. Even though supplementary cuts are obtainable, a significant proportion of the rail is obtainable in 4-foot or 8-foot lengths.
T-connectors are special connectors that allow you to link multiple lengths of rail at various angles and orientations. Linear and flexible rails are the two most common types of rail.
Linear Rail
The most practical and common type of rail is linear. Straight dimensions of the track, typically in 4-foot or 8-foot lengths, are obtainable. A few lights can be placed on a single linear length of the rail. This rail is very easy to install and configure.
Flexible Rail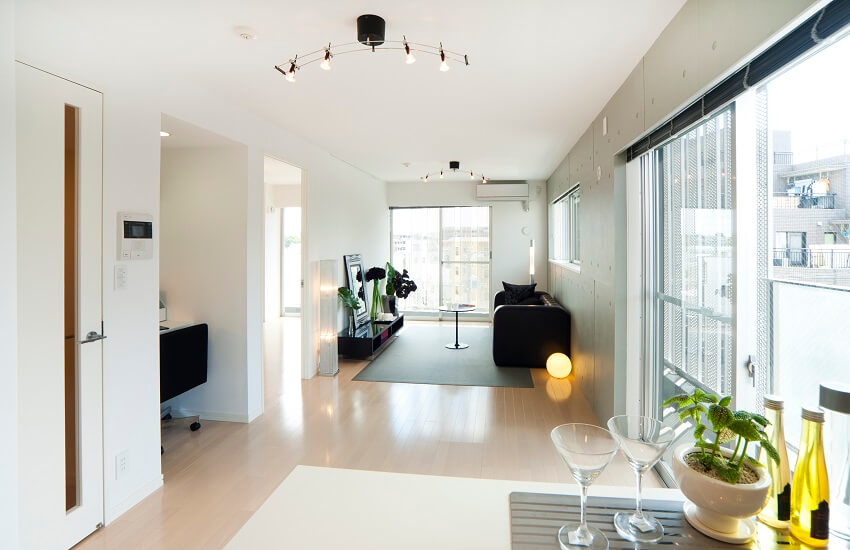 If a linear track does not provide what you are searching for, a flexible trail could be the ideal solution. This type of rail can easily be adjusted into your desired shape. It can also be cut to the length you want. If you need a unique and customizable lighting design, a flexible track would be a great option.
H-Type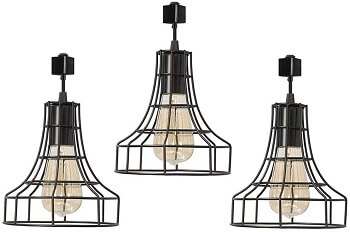 See this H-type track lighting at Amazon [sponsored link]
H-type track lighting is prevalently used for general, accent, and ambient lighting. This is arguably the most widely used track and is distinguished by three broad wires that run through the middle of the track.
There will be two wires on one side and one on the other. Just one wall switch is required to activate a single circuit track. Furthermore, you can use two circuit tracks rather than one for a track controllable by two switches.
A large spectrum of accessories is available for single circuit H-type tracks. H-type track heads come with three contact tips and are obtainable in both low and line voltage configurations.
Gimbal ring, conical, and cylinder heads are among the styles available. Power feeds, track adapters, dead-end caps, and other single circuit attachments are required for track lighting installation.
Other Details:
• Highly suggested for system upgrades
• Superior grounding is provided by the three-wire design
• Black and white are the most common colors
• Suitable with Halo lighting systems
• Field cuttable
J-Type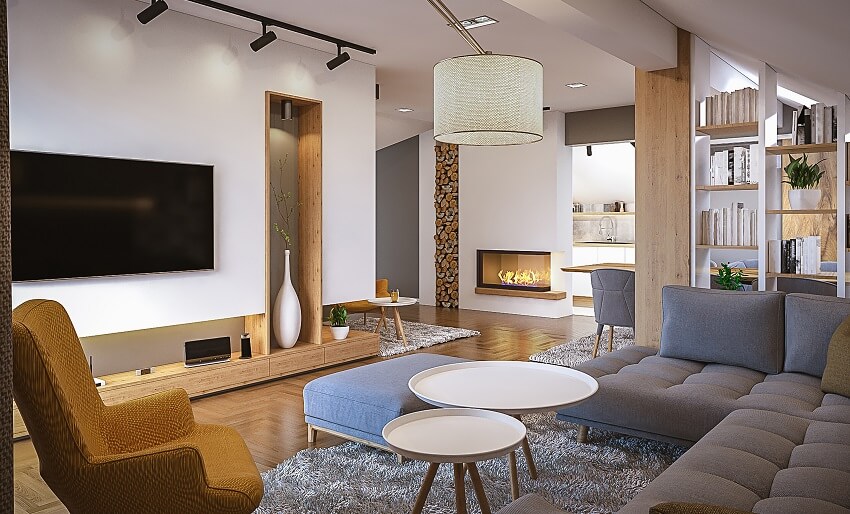 Juno lighting track or wire-wide single circuit mechanism are other names for J-Type track lighting. There should be one strip of wire upon every side of the track if you look at a J-Type track closely.
From each side of the track light junction plate, a single clip terminal must be visible. From side to side, the peak distance between two strips must be only approximately 1 inch or 15/16 inches. It is most likely a J-type if the contact tips are 1 inch apart.
Other Details:
• Compatible with Juno lighting system
• The track itself serves as the ground
• Field cuttable
L-Type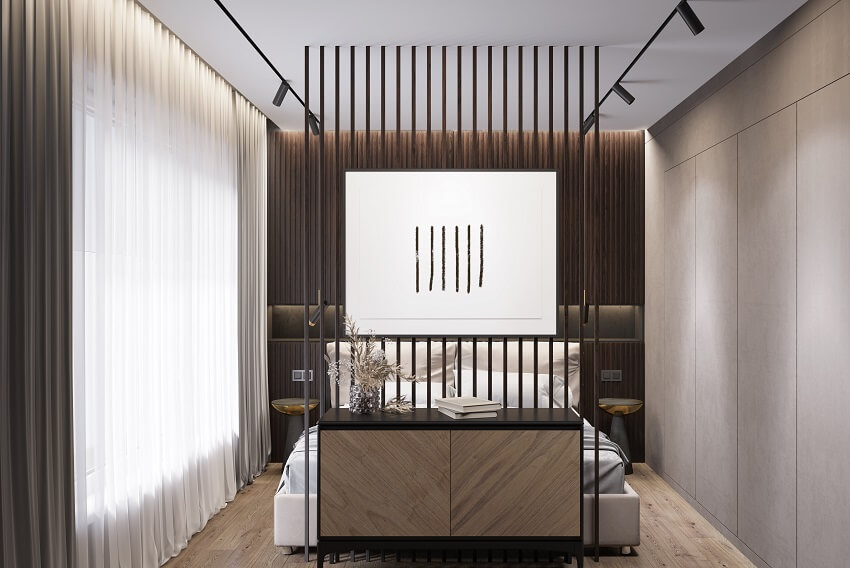 The Lightolier track, also recognized as the L-Type, is the ideal balance of aesthetic and efficiency. This circuit track is long-lasting because it is normally made of high-quality materials.
This track type is available in a variety of finishes and sizes, allowing you to select the one that is most appropriate for your house.
Furthermore, it consists of one circuit or monorail mounting system that complements most homes with modern interiors. The track is most likely an L-Type if the light fixtures are 7/8 inch apart.
Other Details:
• Field cuttable
• Various track connectors (track and connectors polarized)
• It is possible to install it on drywall, plaster, or wood
• Provides electrical connections to provide power from the rail's end, at the junction of two rails, or anywhere along the rails.
Types of Track System for Light Fixtures
Standard Linear Track System
A standard linear track lighting system consists of a straight strip of track and a group of lights that can be moved along the track as necessary. This type of track light fixture is one of the simplest track lighting fixtures to install because they mount straightforwardly to the ceiling.
Moreover, standard linear track lighting is the most widely used track lighting fixture type and it can be easily fitted with standard screws and attached to current electrical components, typically in the ceiling.
To protect the luminary, a sealed and hollow, square-edged bar is positioned to the ceiling, and the light fixture is implanted between the tracks and distorted to capture the inner ledge of the bar.
Inside the stand linear track light fixture is an exposed electric device that runs the length of the track, sealed in grooves, and the steel in the luminary's foundation touches the connections, propelling the specific light via the connector at the track's end.
Straight bars with lengths generally ranging from 2 to 8 feet are commonly used for the tracks. They can run in straight lines concurrent to the walls attached in particular layouts, such as a corner angle, or various pieces can be linked to form an X-shape.
The tracks are activated by either line voltage or low-voltage circuitry that runs in 2 or 3-wire setups from the circuit to the bar's end. Connectors are used to link different track pieces and enable live current to flow from one track to another track.
Monorail Lighting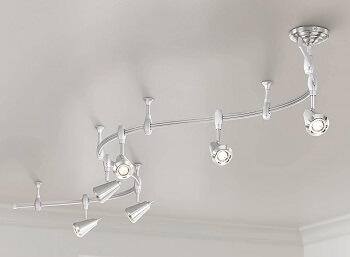 See this monorail lighting at Amazon [sponsored link]
The versatility of a monorail track lighting fixture is its unique feature. Its lightbulb heads not only slide across a track but the track itself could be angled and shaped to achieve your desired appearance. Monorail tracks, the same as fixed and swing arm tracks, hang from one ceiling mount.
The rails of this track light fixture are held up from the ceiling by rods known as standoffs. Monorails, as opposed to standard tracks' square bar structure, are adaptable and thin. The rail can be modified and contoured to a maximum of 30 degrees.
A current runs through the uncovered metal of the rail to operate the monorail. Hence, most rails will necessitate a transformer to decrease the voltage going to the channels. The channels or conduits are metal panels that are fastened on whichever side of an insulating connector and are used to operate low-voltage electricity across the rail. The luminary is then connected to the rail and brings power instantly from it.
Although a few line voltage monorail mechanisms use the conventional 120-volt circuit, the majority of monorail tracks are indeed limited in terms of design. Low-voltage monorails can only sustain a peak wattage determined by the transformer used in each system.
Provided that each luminary needs a particular number of watts to be powered, the peak watts permitted on a rail must be less than the overall voltage it can supply, limiting the number of lights that can be utilized on the track.
Cable Lighting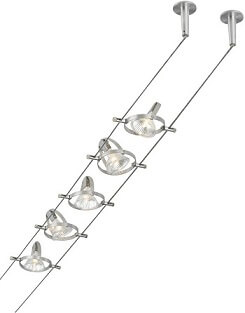 See this cable lighting at Amazon [sponsored link]
Although not theoretically track lighting, cable lighting would be a perfect substitute. The main distinction is that cable lighting employs a cable rather than a track. The cable is attached to the ceiling, and each light hangs from it. Cable lighting has a distinct appearance that is not found in many homes.
There are no bars or boxes with cable lighting. Conversely, the track heads are hung from the ceiling by robust wire and held in place by turnbuckles or elongating screws.
Due to the unprotected cables and installation hardware, they offer a distinct industrial appearance that complements buildings with visible ductwork or ceilings that are vaulted.
Low-voltage conductive wires are extremely multifunctional in a variety of architectural styles, specifically where the design hinders electrical entry at the ceiling level. Supplementary cables from a nearby wall or other fixtures can be used to secure them. Aside from that, they can be hung from the ceiling, stretched from wall to wall, or a combination of the two.
Cable lighting, unlike track and monorail systems, is restricted to a single circuit application, so every track of lights will require its light switch.
Furthermore, they will require transformers to reduce the basic home's electricity to 12 or 24 volts. Surface transformers deliver power straightforwardly to the cables, allowing you to power your preferred lighting fixtures, such as pendants, track heads, and spotlights.
Types Of Track Light Designs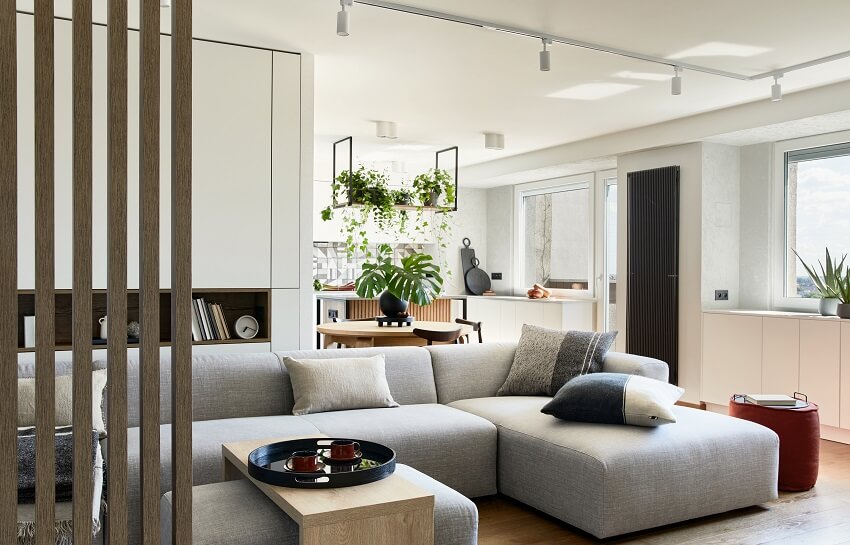 The type of track lighting design you select influences the remainder of your lighting customization options such as materials, color, finish, and shade type. You can choose a design that complements the remainder of your room's décor and interiors.
Modern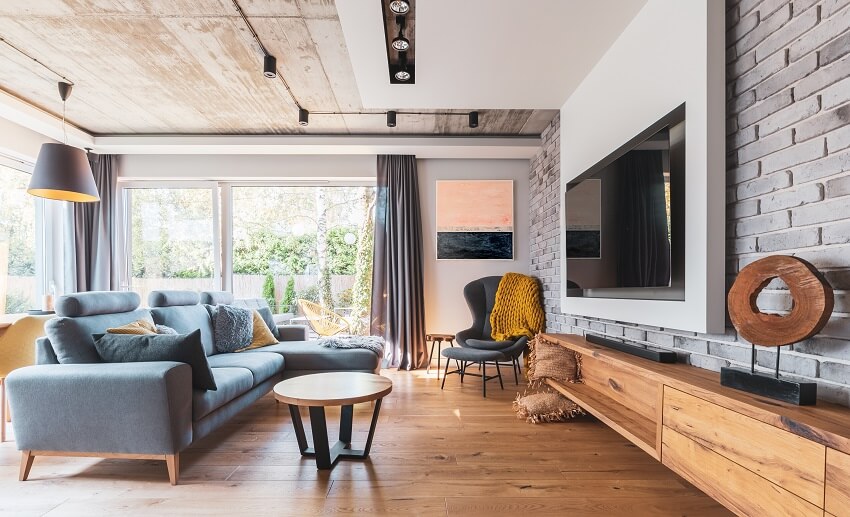 Track lighting, based on its original definition, is exceptionally modern in design, which no doubt contributes to its popularity. The modern style is distinguished by its sleek, refined appearance.
Modern lighting features a minimalist design, seamless geometric shapes, clean lines, and vibrant colors. Modern lighting is not usually the center of attention in a room. It tends to subside into the background.
Contemporary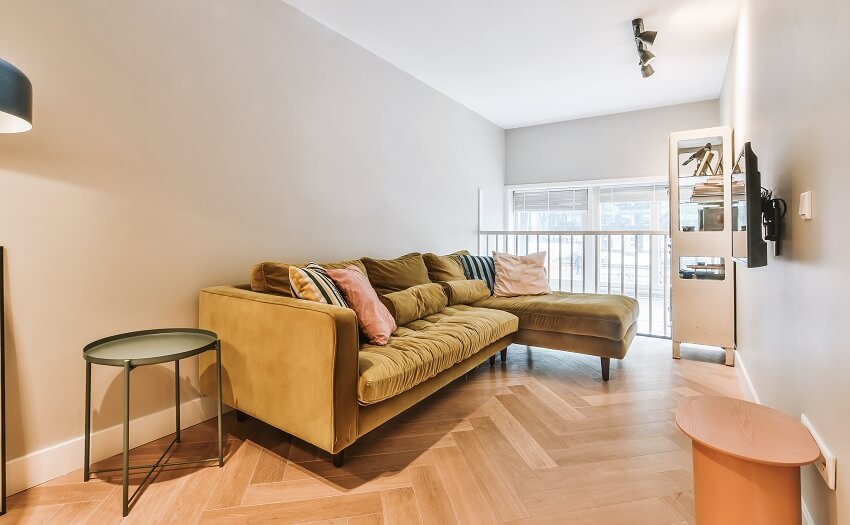 The terms contemporary lighting and modern lighting are frequently used interchangeably and commonly considered synonymous. But, in reality, they are two different track lighting designs.
Although they are somewhat similar, contemporary lighting is noticeably more relaxed, subtle, and less luxurious than modern lighting. You can expect to see more rounded edges and fewer clean, straight lines.
Having said that, contemporary lighting is frequently more advanced in appearance than modern lighting due to its excellent minimalism. It is even utilized as a central focus in some rooms.
Traditional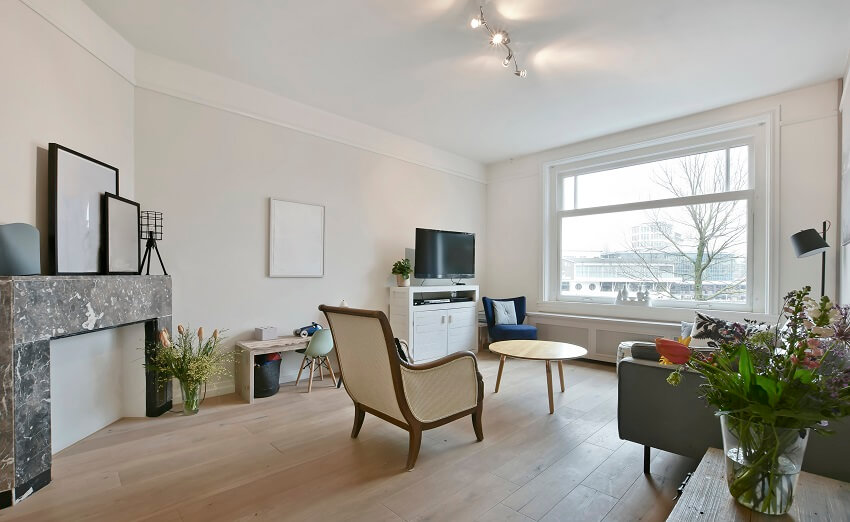 Traditional lighting is probably the right option for you if you desire a vintage design over something that looks futuristic. Traditional lighting can be used to generate an inviting and very pleasant atmosphere.
Aside from that, this quintessential lighting style is strongly rooted in tradition and conveys images of the good old days. Even so, traditional lighting is frequently simple, straightforward, and uncomplicated.
Rustic
Rustic lighting is kind of comparable to traditional lighting, but it carries the ancient look to quite a different extreme. The main focus of this lighting style is on rugged and natural beauty.
In a rustic track lighting design, you can normally observe unobtrusive lighting with light shades in earth tones. Rustic lighting frequently gives a home a revitalized and balanced aesthetic.
Materials & Finishes for Track Style Lighting Fixtures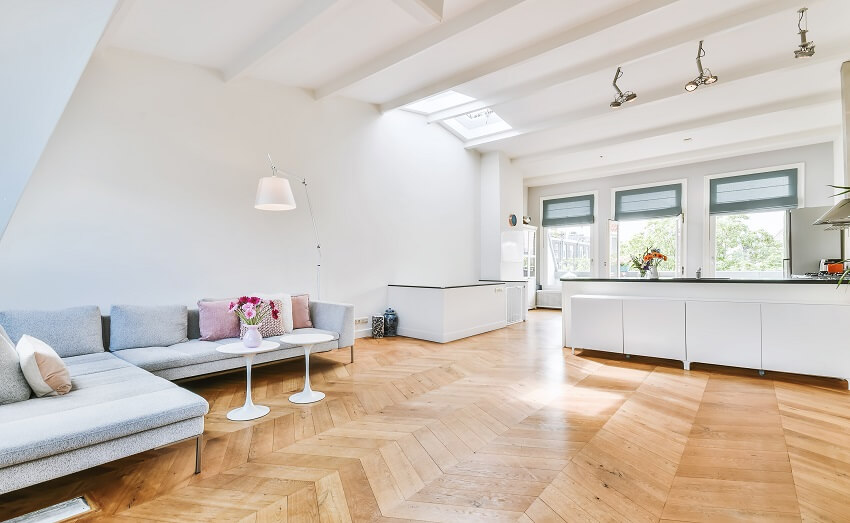 There are a few more design factors that should be considered that will allow you to further personalize the appearance of your track lighting.
Materials
The materials that are used for track lighting vary greatly. While tracks and heads are frequently made of genuine metal, such as stainless steel or copper, synthetic components, such as plastic, are the most prevalent. It is critical to note that the materials used must not only be durable but must also be extremely resistant to heat.
One useful tip for selecting the best material is to look at the other forms of finishes used in the space. Track lights in a kitchen, for example, appear very pleasant and eye-catching when they perfectly match the cabinets and door handles.
Color, Finishes, and Shades
The color and finish of your track lighting fixtures will be heavily influenced by the material you select. White, nickel, black, bronze, and chrome are among the most popular colors and finishes for this style of lighting.
Nevertheless, the possibilities are practically infinite. Painted tracks and heads are available in virtually any color you can think of. Track lighting that resembles a tree branch is another unusual option.
The majority of track heads include a built-in shade. Some heads, meanwhile, are obtainable with the option of adding a personalized shade. A track head shade's purpose is to be visually appealing.
You have to choose the one that complements the general aesthetic of the room in which the light fixture is installed. Frosted glass, amber glass, champagne glass, Tiffany glass, and colored glass are all popular track light shade materials.
Track Head Types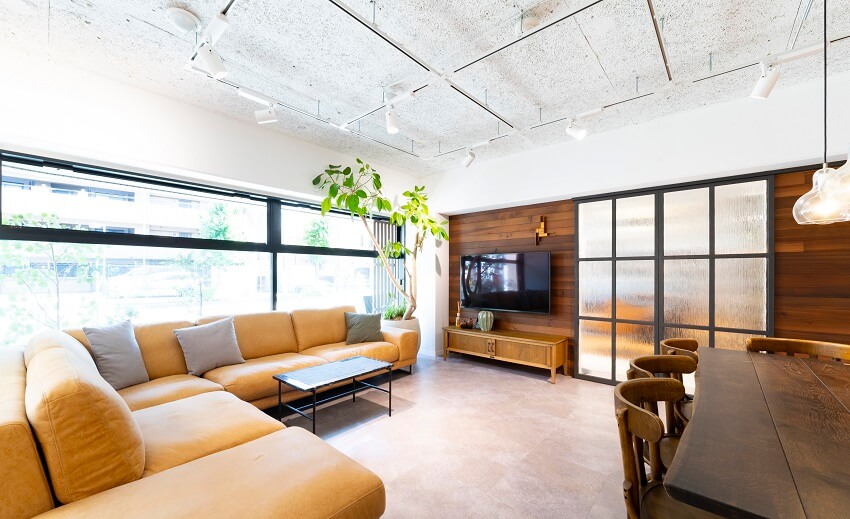 The majority of track rails and bars are made to handle a multitude of track heads. However, before making purchases, make sure that your track and chosen head type are compatible.
The fixture that keeps the light bulb is generally referred to as the head. The track holds it up to the ceiling. Track heads are classified into four types: step, round back, pinhole, and gimbal. A pendant fixture can also be used in place of a head fixture.
Step Head
The most popular type of track head is a step head track light fixture. This fixture is distinguished by its simplistic and minimalist design. It performs well with any type of track.
Round Back Head
A round-back head resembles a step head. However, the rounded back is what makes it a bit different. This sleeker and more elegant design complements a modern track lighting type flawlessly.
Pinhole Head
A pinhole head is somehow similar in shape to a step head and a round back head. The back of it, on the other hand, is partly exposed. The partly exposed back's industrial appearance works well in art galleries, garages, and other areas where function takes precedence over fashion.
Gimbal Head
A gimbal head appears to be something out of a film set. This head type can be rotated 360 degrees and is crafted to look like a film camera. They, the same as pinhole heads, look fantastic in spaces with an industrial vibe, such as art museums and workshops.
Pendant
In terms of appearance, most track heads are fairly industrial. Those looking for something more decorative should think about getting a pendant. Pendant track lighting, when connected to a down pole, is one of the most popular options for rooms that necessitate general or ambient illumination.
Power Options
High Voltage Power Option
The majority of track lighting systems are line voltage and have a shielded conductor. Line voltage track lighting provides a solution when a long operation is demanded.
Track lighting can operate on line voltage without the threat of power loss, and a shielded conductor eradicates the risk of electric shock with track lighting. These systems, like any other ceiling light, connect to your home's regular 110 to a 120-volt power supply.
Low Voltage Power Option
Certain track lighting systems are operational in low voltage configurations such as 10 volts, 12 volts, or 24 volts. Such systems might include a track made of three strips, two metal and one insulation, and also fixtures that fasten into the track and a transformer for transitioning high-voltage currents to lower voltage.
Low-voltage tracks are a relatively new option that was not available in the past. Low-voltage systems necessitate the use of a customized dimmer that is compatible with low-voltage systems.
Track Bulb Types
LED Bulb
LED lighting is indeed energy-efficient. Even so, this type of light bulb is sometimes expensive to purchase but cost-effective when using it. LED bulbs produce very minimal heat, are tough to shatter, and are less likely to ignite.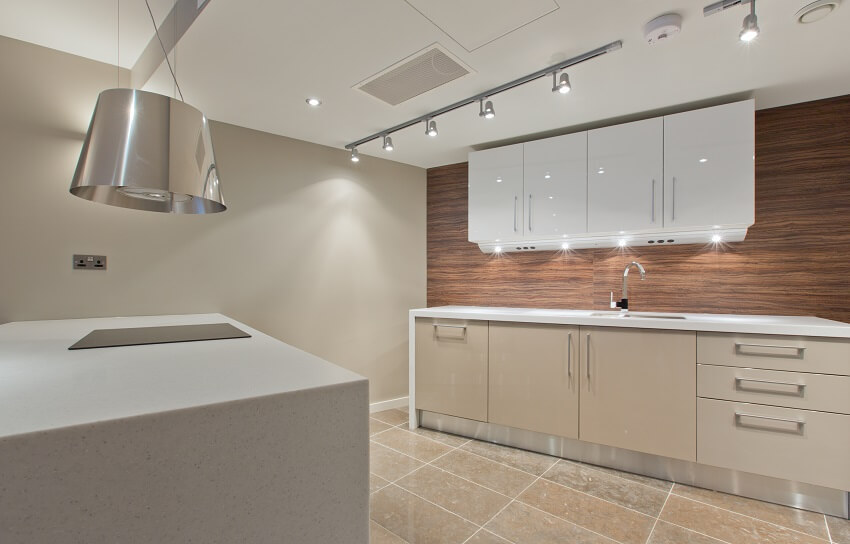 They cannot always be dimmed, and they do not always generate the same quantity or quality of bright white illumination as incandescent light bulbs. However, if you want a consistent, very efficient, and energy-saving light output, an LED light bulb could be the best option for your track lighting.
Halogen Bulb
These bulbs consume less energy than incandescent light bulbs, but they are comparable in that they contain a filament that is heated until it lights up. They do not contain mercury and have a shelf life of about a year.
Incandescent Bulb
The light within these bulbs is produced by heating a filament until it shines. In some locations, several manufacturers have stopped manufacturing incandescent bulbs to give way to more energy-efficient bulbs, but some still produce them as they still have great benefits. Incandescent bulbs can last about a year and do not contain mercury.
They also have the extra advantage of being able to be used with a dimmer switch, allowing you to easily regulate the brightness inside a room.
Compact Fluorescent Light (CFL) Bulb
A compact fluorescent light bulb (CFL) has a lifespan of thousands of hours and emits minimal amounts of heat. Due to their unique functionality and structure, they are more expensive than incandescent light bulbs. They will, nevertheless, use less energy throughout their lives.
Mercury Bulb
These bulbs are extremely energy-efficient, last an extraordinarily long period, and generate high-quality bright illumination. They are ideal for overhead lighting, outdoor lighting, and track lighting.
Track Connector Types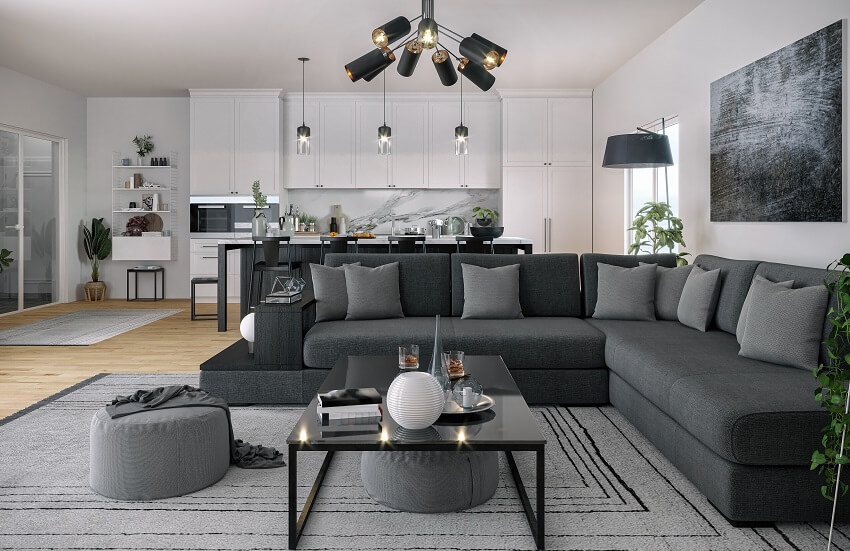 Track connectors are essential when designing a personalized track system. Among the connector's features are:
• Geometric connector designs that are commonly used include X-shape, L-shape, and T-shape connectors. (The majority of track lighting systems allow you to connect various lengths of a track using straight, T-shaped, or L-shaped connectors. Ensure to use compatible parts to make things work operationally.)
• Adaptable connectors
• Connectors that connect track elements to create a longer track system or a non-linear design.
• Custom connectors that are used to create one-of-a-kind designs.
Features of Track Lights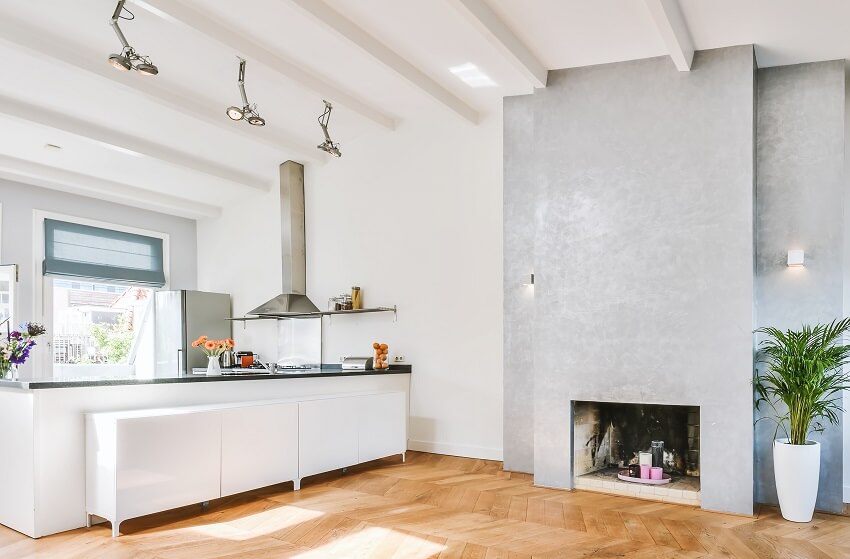 You can try to incorporate several useful features that are frequently utilized for track lighting. Lighting kits, plug-in lighting, a dimmer switch, and control type are examples of these.
Lighting Kit
Track lighting kits make it really easy to configure and set up this type of lighting. Such kits include everything you need to get started with track lighting. You do not need to purchase each component individually. A lighting kit is indeed a good option if you want to install your new track lighting just by yourself.
Plug-In
Having to figure out the wiring is one of the most challenging aspects of installing new track lighting. It is also risky to hard-wire a new light fixture. In actuality, most amateur do-it-yourselfers must hire an expert rather than attempting to work with electricity on their own.
Plug-in track lights are one way to avoid these hazards. Rather than wiring these lights into your power system, you can just simply connect them into a standard electric socket.
Control Type
The majority of track lighting is controlled by a standard wall light switch. A wall touch-screen or a specific lighting application on your smartphone are two other progressively popular options. Lighting for voice recognition is available as well.
Dimmer Switch
Several lighting accessories are as useful and well-liked as a dimmer switch. You can easily modify the brightness of your track light sources with a dimmer switch. Whenever you are working, cooking, or studying, you can easily increase the brightness.
On the other hand, you are free to dim the light when getting ready for bed or simply relaxing. Even so, you have to keep in mind that not all light fixtures are compatible with a dimmer switch. See more types of light switches on this page.

Track or Rail Lighting Pros And Cons
Advantages
• You can connect tracks or contort them around edges, point some luminaires to the left, some to the right, and some downward, depending on where the light is most required.
• Several track heads can be connected to the very same circuit at the same time, saving you funds on your electricity bill.
• There are two-circuit lighting systems obtainable that enable you to control two sets of lights mounted on a single rail independently.
• General lighting, also known as ambient light, brightens up a space or corridor by using gentler colors, a broader light distribution, or different light hues.
• Directed task lighting can be centered on a single table, desk, or other workspaces to provide adequate illumination for various tasks.
• Accent lighting can be provided by angling a light against a wall or decorative element to emphasize a particular feature of the architecture.
• Track lighting can be modified to meet your needs as they change. You are not restricted to a single style, and no home refurbishments are required if you want to change the appearance of the room.
• When you relocate a workstation or a sofa and need the light to follow as well, you can simply readjust the luminary's direction.
• The lamps can be switched out to match your overall interior aesthetic. From a simple track lighting head or spotlight to pendants, you can enhance it depending on the space.
• You can upgrade track lights yourself using your desired track type and pendant, or you can purchase track lighting accessories that are already constructed to enhance the overall appearance.
• To cover up the track, you can recess it into the ceiling.
Disadvantages
• Track lighting is not suitable for rooms with low ceilings because the rails and cables may fall into the room's walking area.
• The track has an exposed circuit line and household members might be electrocuted if they come into contact with a powered track.
• They usually have a sharp profile, and in narrow or low-ceilinged areas, they can be a potential danger for walking or moving items like the swing of a door, specific forms of windows, or ceiling fans.
• When combined with more classic-themed rooms, they can produce a modern aesthetic, but they may clash in an explicitly embellished room. If a room is styled to appear like it was designed in a different era when these technologies did not exist, track lights might appear too noticeable and take the focus away from the planned look.
• In terms of replacing or updating lights over time, you will most probably be limited to the lighting system's particular manufacturer.
How to Install This Lighting Type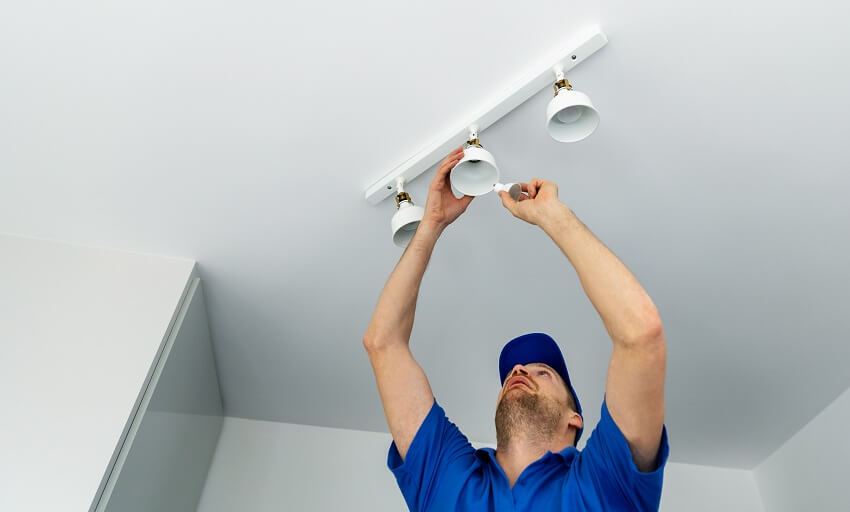 You have two choices for installing this type of lighting in your household: do-it-yourself or hire an expert. DIY installation is the most cost-effective option. However, you will have to do much more of the work all by yourself.
It is not that hard to configure the track and track heads. Unfortunately, the wiring portion of the process is a matter of concern. If you are frightened about working with electricity, you should call a qualified electrician or contractor to do the task for you.
Another easy way around is to buy a lighting kit that includes everything you need. You can choose a plug-in light to avoid having to wire the light into your power system.
Professional installation, on the other hand, will save you effort and time but will cost you more funds. For the best possible price, you can try to shop around and get quotations from different contractors.
Are These Lighting Fixtures Universal?
Generally speaking, no. But even so, the fixtures can be interchangeable but it mainly depends on the system.
In a nutshell, there are several types of track lighting, including J-type, H-type, and L-type track lighting. If they are in the same track bracket, then most units can be interchangeable.
For instance, J-type track lighting from one manufacturer would be interchangeable with J-type track lighting from another manufacturer, and so on. You cannot, meanwhile, simply add fixtures designed for a J-type track to an H-type or L-type track.
The interchangeability refers more to the manufacturers and models within the same track bracket, rather than a broad assumption that all track lighting solutions are interchangeable or universal.
How to Tell What Track Fixtures for Lighting You Have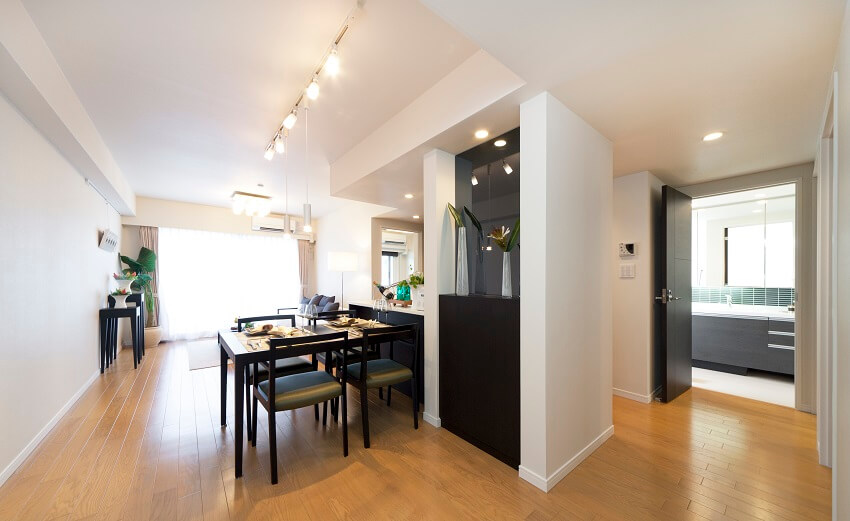 If a track fixture has 3 contacts, then it is most likely an H-type. If the contact tips are 1 inch apart, the track is most probably J-type; if they are 7/8 inch apart, the track is most probably L-type.
Nowadays, these three systems are the global standard. Many other companies are now producing compatible track heads that match these three distinct track systems.
The track "teeth" or metal contacts that fit into the track are indeed the easiest way to tell which type of track head you possess. The bus systems in each of the three systems are distinct.
These were initially intended to be standalone systems that would allow Halo, Juno, and Lightolier to keep clients coming back after they purchased their product.
Is This Kind of Lighting Out Of Style?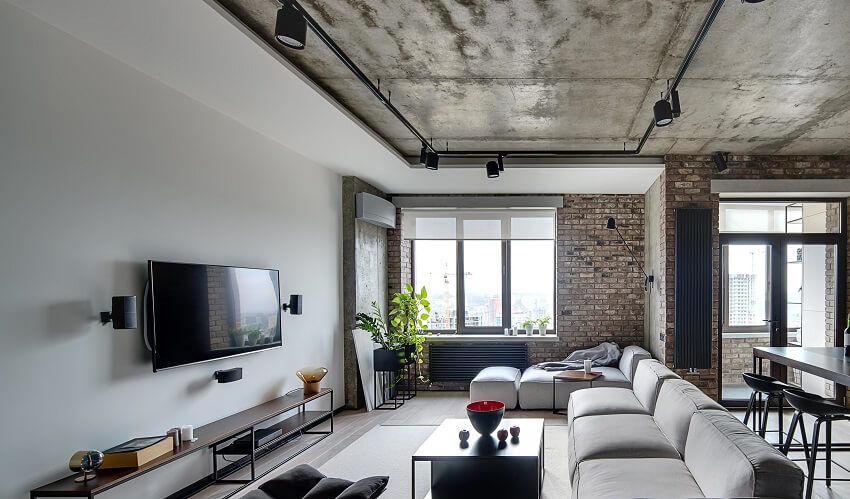 Track lighting is not generally out of style. But, it might depend on the design you choose. Overall, track lighting is a practical and brilliant option. On the other hand, when styling a room, interior designers rarely recognize track lighting ideas. Track lighting is frequently found on old-fashioned home décor lists.
Track lighting, like other similar but evenly reviled contemporary components, plays a major role in interior design. Most track lighting options, particularly modern and contemporary variations, are very appealing to the majority of homeowners.
Numerous people prefer track lighting because it allows them to direct the light accurately where they need and want it. Track lighting could be a great lighting solution in any space with a high ceiling.
When it comes to track lighting, obtaining something sleek and stylish is still a wise idea. It is not unusual to come across unsightly track lighting. It is worthwhile to spend a little more if you get something sleek. This type of lighting can either make or break a design.
Which Is Better: Track-Mounted Illuminaires or Recessed Lighting?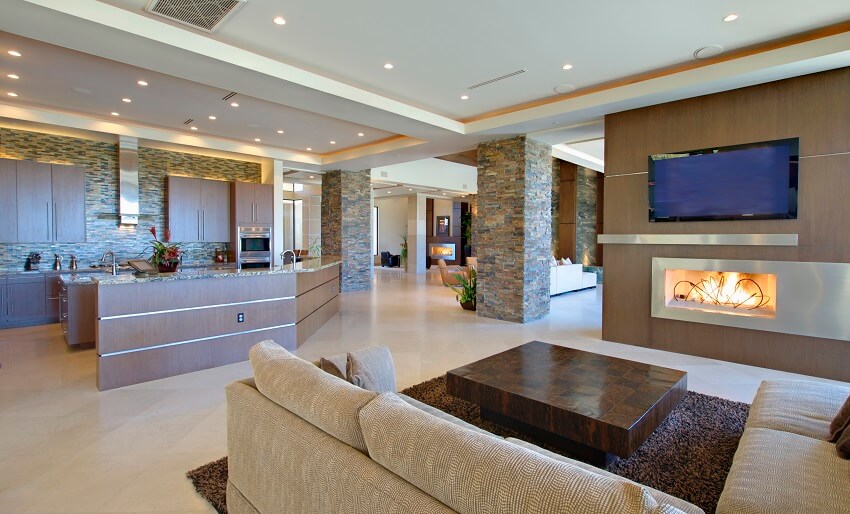 Recessed lighting offers a subtler appearance than track lighting because it integrates with the ceiling. Even though installation varies depending on the specific type of recessed or track mechanism, recessed systems are generally easier to set up.
The lights are simply installed between the ceiling joists and drywalled over. Track lighting, on the other hand, can have some extremely intricate installation requirements.
Track lighting is commonly a more cost-effective lighting option than recessed lighting because it is positioned directly to the ceiling surface in a minimally invasive procedure and does not necessitate structural renovation as recessed lighting does.
Moreover, track lighting can be operated in any location. Since the light bulbs on a track lighting system are suspended from the track, you have more versatility in focusing your light. You can easily adjust the placement of your light fixtures wherever you want them to give light.
However, in terms of which one is better, it mainly depends on the user on how he/she will use the light. If you prefer easy installation and a more minimalist aesthetic, recessed lighting would be a better option. But if you prefer functionality, convenience, efficiency, and versatility, track lighting would be the winner of the contest.
Visit our types of pendant lights guide for more related content.