See our loveseat vs sofa comparison guide including the design differences, dimensions, when to use each type of sofa, and what sets a sectional sofa apart from these furniture pieces.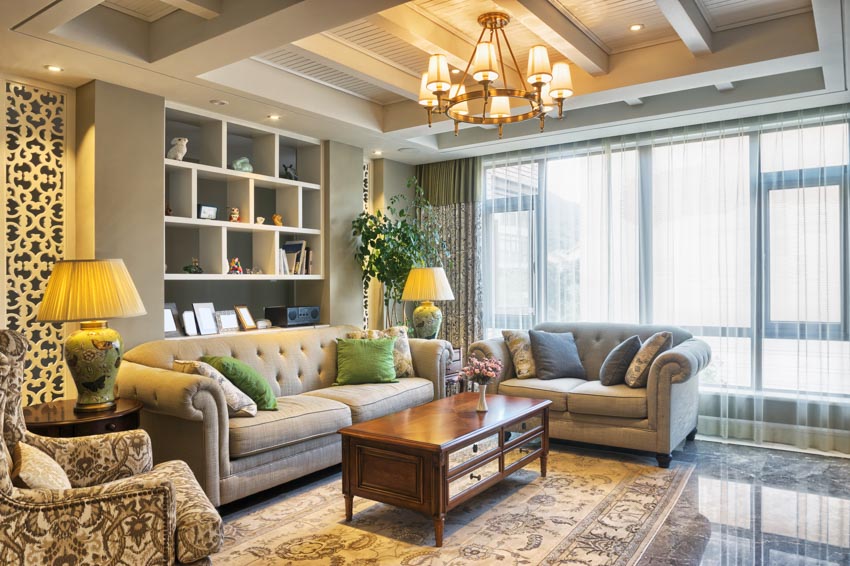 Loveseats are shorter in length than sofas and are an excellent choice for smaller rooms in your home. They maximize any space while providing seating for two people and still offering the comfort of a sofa. These two-cushion loveseats are ideal for apartments, studios, a guest room, or any small area where seating is needed, including outdoor spaces and patios.
Sofas are longer than loveseats and can seat three or more people. They also provide the length needed to allow an adult to take a comfortable nap under a warm throw. Both loveseats and sofas have similar depths and heights; the difference is found only in length.
You'll find more valuable information about loveseats versus sofas in this guide, including the differences between the two pieces of furniture, the dimensions for each, how the two together compare to a sectional, and the answer to is a loveseat a couch?
Difference Between A Sofa And Loveseat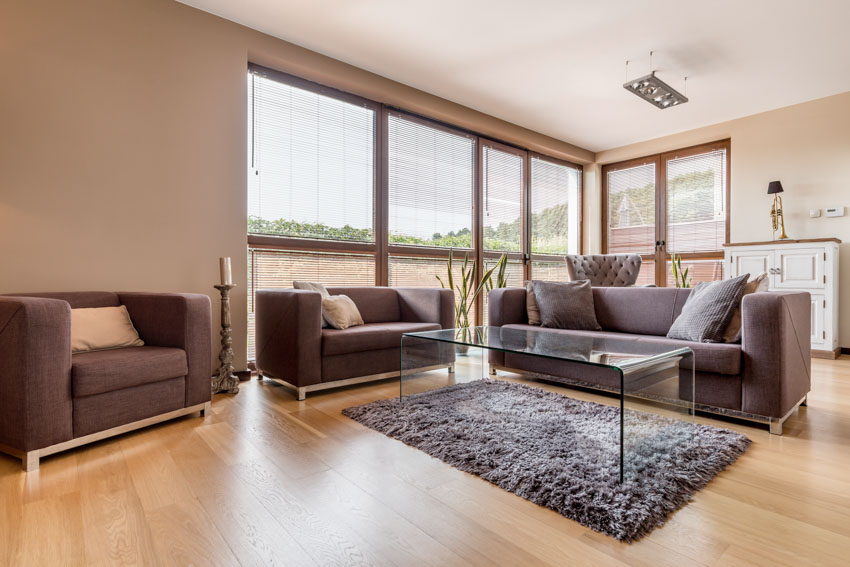 Sofas provide seating for groups of people when entertaining, with each sofa comfortably sitting three to four people. A loveseat is more compact and works well to compliment a couch or as a sole sitting area for a home office, family room, or library. Loveseats were necessary when women dressed in large wide-layered dressed with petticoats, hoops, and layers of lace underneath.
Today, a loveseat provides a comfortable place for two people to sit and visit, having two cushions and being shorter in length than a sofa. Some loveseats may have one large cushion to act as a comfy spot for kids to take a nap or one person to stretch out with a good book, and they rarely have more than two cushions.
Love seats can be used as accent pieces when paired with a couch and armchair or combined to fit different configurations for each room in your home. Sofas, longer in length, have three to four cushions or, at times, two long cushions and are mainly designed to fit several people comfortably.
Loveseat Vs Sofa Dimensions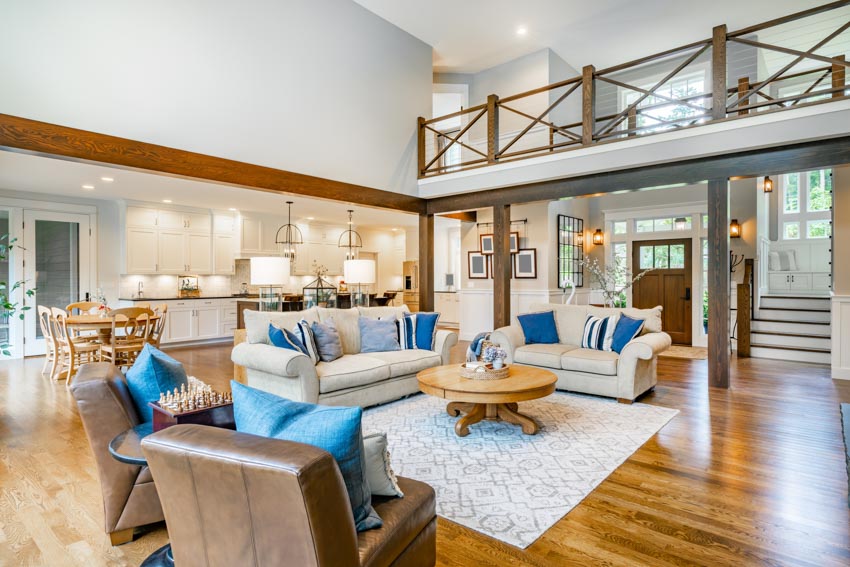 Loveseats average from 48 to 72 inches long, with 60 inches being the average length for most standard pieces. Sofas are longer, averaging 75 to 91 inches long, with the average length being 84 inches.
Traditional three-seat sofa sizes are 40 inches deep and 33 inches in height, while loveseat dimensions average 33 inches deep and 34 inches in height. Knowing the dimensions of sofas and loveseats helps to plan the sizes you need to create your arrangement at home.
Below is a chart of the standard sizes for loveseats and sofas:
LOVESEAT
SOFA
SIZE
Length
Depth
Height
SIZE
Length
Depth
Height
Small

48" to 52"

38"

33"

3-Cushions

90"

38"

34"

Medium

58" to 72"

38"

34"

4-Cushions

117"

38"

34"

Large

72" and up

40"

34"

5-Cushions

144"

40"

34"
Be sure to match the height and fabric of all pieces being put in the same room to create a balanced design and style. The depth isn't as critical a factor. However, when choosing your couch or loveseat, consider who may be spending the most time on the furniture.
Deeper sofa styles are best for tall people to sit comfortably, while standard-size depths are fine for average-height people and children
When To Use A Loveseat Vs Sofa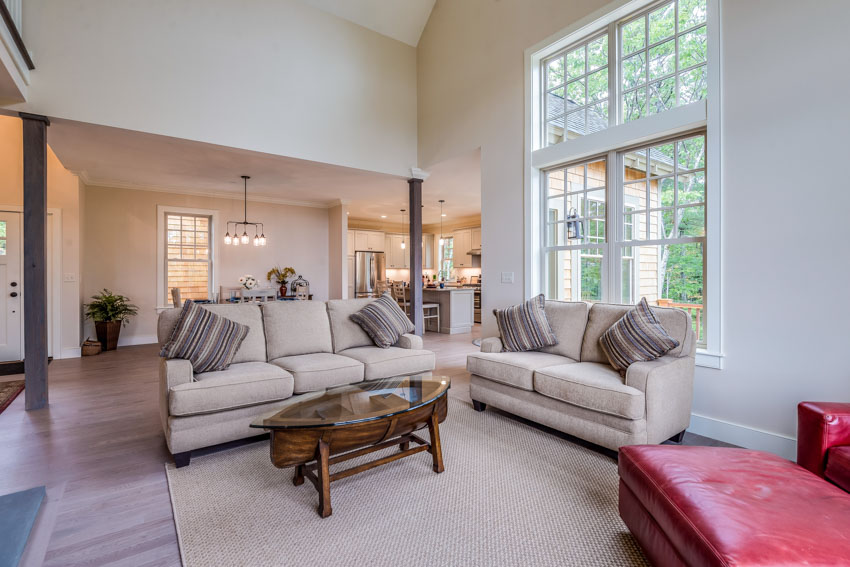 If you think you may need an extra spot for guests to sleep, a sofa can double as a bed and makes a great place to take a nap. Living room sets often include a choice of the number of sofas, loveseats, and armchairs to accommodate more or less people in whichever room you're designing.
Loveseats, being smaller than sofas, are perfect for a den or bedroom, and when combined with a sofa, the pieces make a complete living room set. However, a loveseat used alone fits better in smaller spaces and combining two or more loveseats provides more flexibility than a couch.
Sectional Sofa Vs Sofa & Loveseat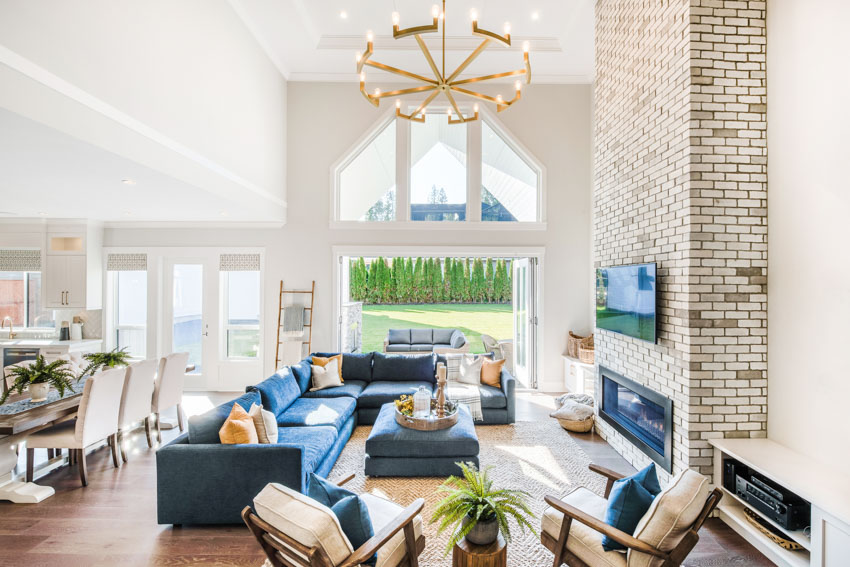 There are different types of sectional sofas available in several configurations, including U-shaped, L-shaped, or a pit sectional you can arrange separately as the pieces can stand independently of each other.
Sectional sofas are helpful in family and media rooms where larger groups of family and friends may be watching a movie or a sports event and make a fun piece of furniture for kids to have a sleepover. They are typically used for an informal area of your home.
People who live alone or with only one other person may prefer the straight line of a couch and don't need multiple seating options. A loveseat can be added to provide more seating when paired with the sofa for occasional visitors, and the two can be arranged in an L-shape to work the same as a larger sectional.
When you prefer to rearrange the room, sofas and loveseats aren't connected like a sectional so that you can move them anywhere in the room without difficulty.
Sectionals tend to have more oversized, fluffier cushions making them appear and feel larger. And they will take up more room than a sofa and loveseat, including limiting walking space in the room. This combination may not be a good configuration for crowded or smaller family and living rooms.
Is A Loveseat A Couch?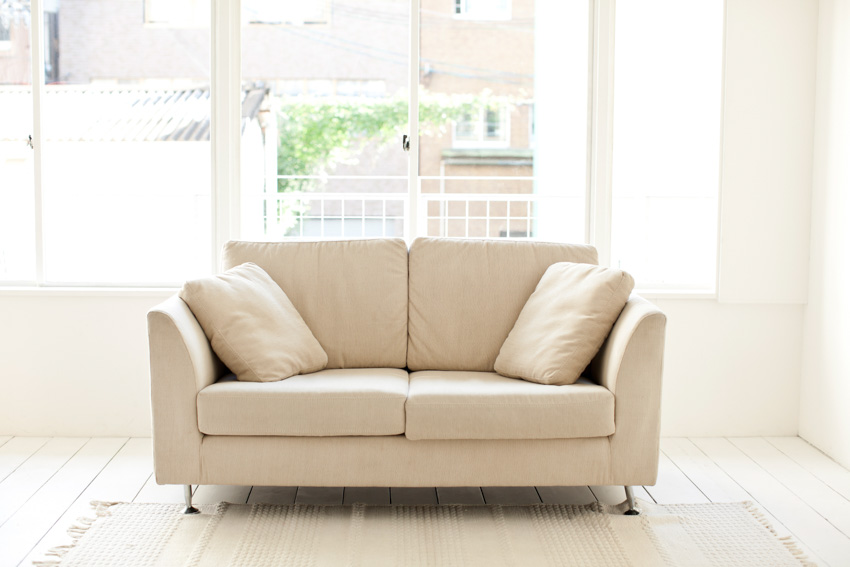 For the most straightforward answer, 'maybe…' It depends on each person's perception. A loveseat is similar to a couch but has two cushions and is shorter in length. Because a sofa and loveseat are often sold as a set with matching fabrics and designs, the two are often considered a sofa set.
To add to the confusion, a two-seater sofa is the same length as a three-seater sofa but with two longer types of cushions instead of three, giving each person more room to sit.
The best way to determine if you need a standard couch, a two-seater couch, or a loveseat is to measure your room and be sure the pieces of furniture will fit in the arrangement you desire. So, is a loveseat a couch? Depending on your perception, a loveseat is either a two-seated couch or, simply, a loveseat.
See more related content in our article about the different types of sofa beds on this page.